B2B Marketing Basics: Understanding Your Audience (Part 2!)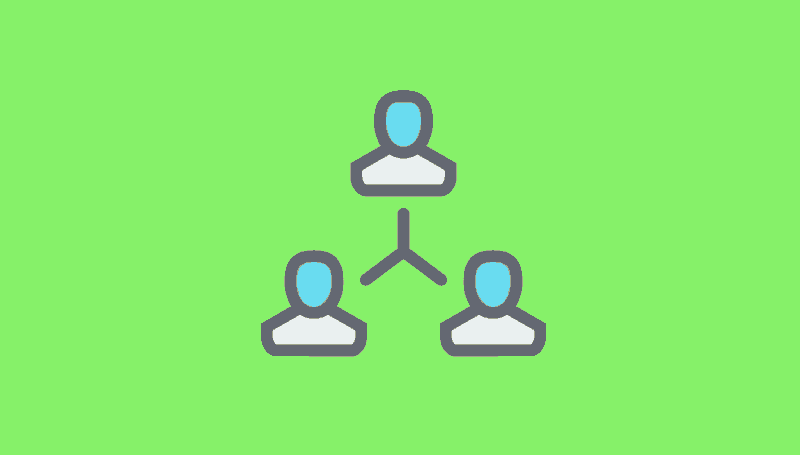 Effective B2B marketing is kind of like the third date.
You've gone out twice before, each time carefully gathering and storing information given by the other person. Where they are from. The last place they went on vacation. Their favorite show on Netflix.
Then, if you've done your job right, on the third date you casually bust out a reference from the second episode of season three of the favorite show. The person across the table swoons.
Date four secured.
B2B marketing basics are all about understanding your audience, but in this case, it's about more than just one person. It means learning about and getting your message across to an entire team.
You've got multiple audience segments to consider, all of which play a critical role in the buying process.
If you don't start by identifying and defining those segments, you could waste countless hours (and dollars) sending the wrong message to the wrong people.
Typically, B2B buying involves roughly 3-5 different departments.
But this can also vary by company type and industry.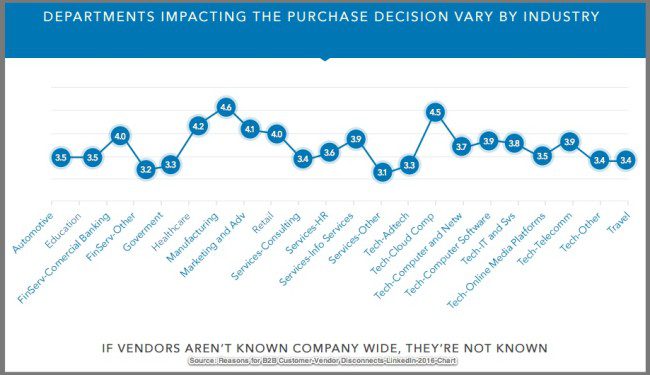 Generating demand for your B2B service or products requires knowing how these different departments work together to decide on purchases, and who the individual personas are that influence those decisions.
The best way to do this is by researching the firmographics of your target market and building personas for each of your audience segments.
What are firmographics, you ask?
Let's dive in.
Step 1: Use Firmographics to Define Your Audience
In the B2C world, demographics hold the biggest weight when it comes to defining a key audience. Age, gender, location, race, and so on all play a role in creating a buyer's persona.
In the B2B world, on the other hand, firmographics are king.
Firmographics are customer profiles that define attributes of a prospective business. These attributes might involve annual company revenue, acquisition cost, purchase size, sales cycles, and so on.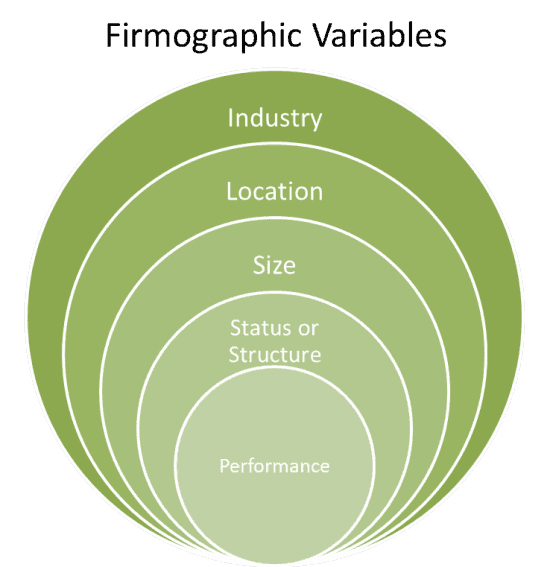 Firmographics give you a better picture of your audience, allowing you to create highly targeted sales and marketing strategies based on their wants and needs.
A firmographic profile can be pretty robust, often including:
Industry

Location

Employees

Revenue

Technologies

Funding
Depending on your products or services, other firmographics might include:
Technical knowledge

Their buyer personas and demographics

Products, services or specialties

Industry position (e.g., startup vs. influencer)

Age of the business

Business structure (corporation, partnership, publicly traded, etc.)

Hours of operations

Payment methods accepted
These pieces of the audience puzzle can help you better understand how, when, and why someone would want or need to purchase your products or services.
If you sold security equipment, for example, knowing your customer's location might give you insight into which products will work on their physical premises. Maybe some of your equipment doesn't perform well in a heavy rain environment, for instance.
This data can then be relayed into a visual representation of your audience to give you a better picture of how audience segments fit together, like so: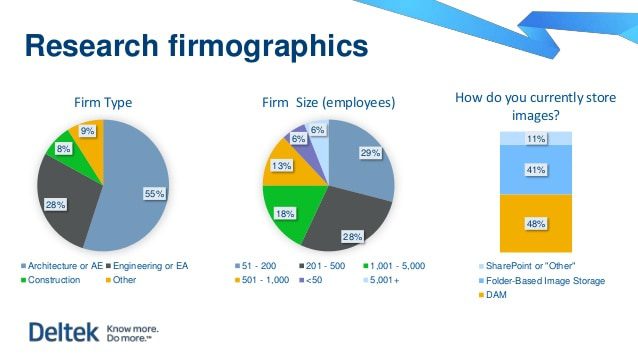 So how do you get this information?
Some of this data may already be available to you by reviewing your CRM. You could very well already know how many employees your customers have, where they're located, or what technologies they already use.
If you don't have this information available, there are tools out there that can help you research and develop more substantial firmographics.
1. Datanyze
Datanyze specializes in firmographics and is one of the leading tools for B2B companies looking for further insights.
They have four key services: technology tracking, predictive analysis, prospecting, and data enrichment.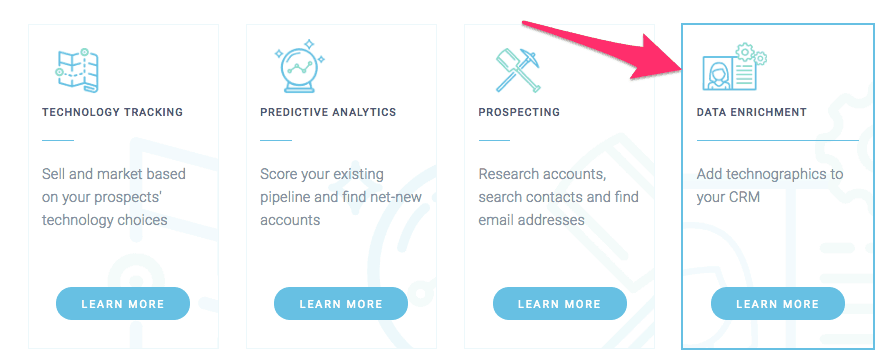 You can also demo their Firmographics data on their website.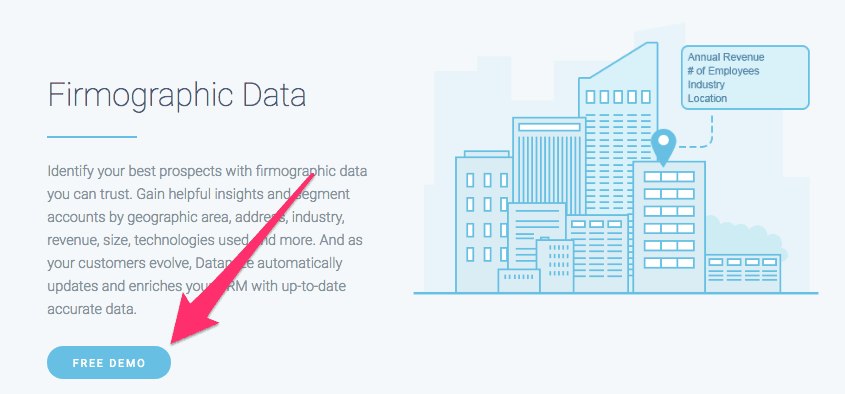 They integrate with SalesForce, Hubspot, and Marketo, and they also have an API that can be used to gather firmographics internally.
2. ZoomInfo
ZoomInfo is an online B2B company database that can load you up with more information on your current customers.
Their website features a variety of business directories to help you find exactly what you need.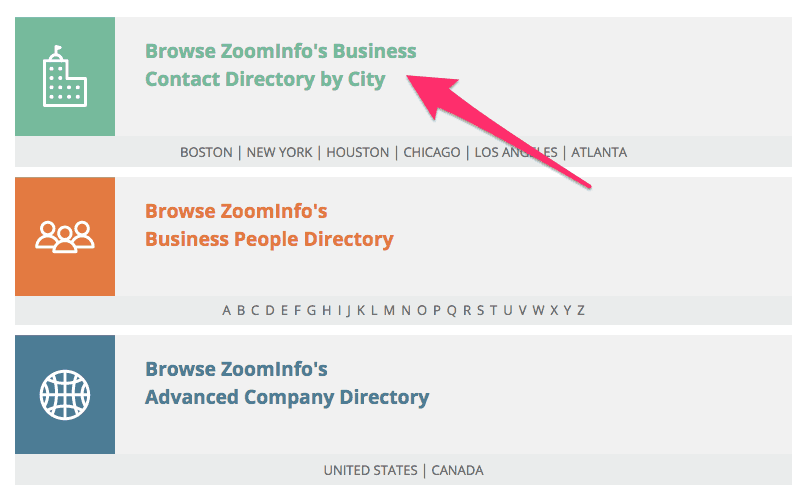 Their general business directory is segmented by city, which is then divided into both industry and job title.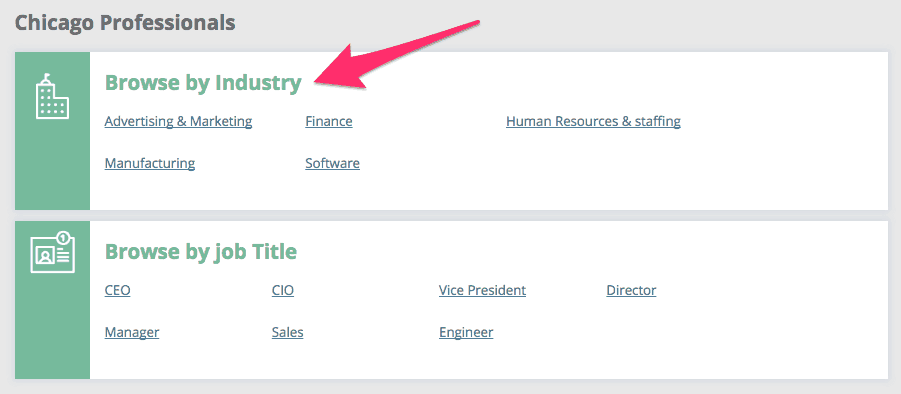 This allows you to search for both individuals as well as industry information.
3. Linkedin Sales Navigator
LinkedIn Sales Navigator allows you to gather data that can be used in your firmographics directly from LinkedIn's database of users.
They offer a few key features, including advanced search based on specific criteria: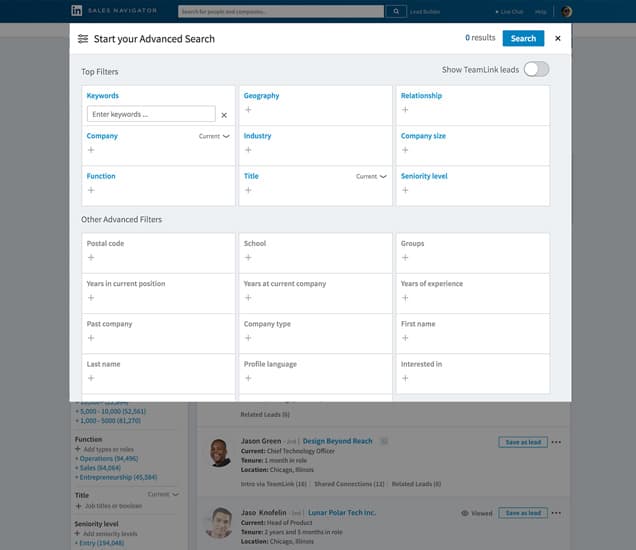 Lead recommendations from accounts matching your search: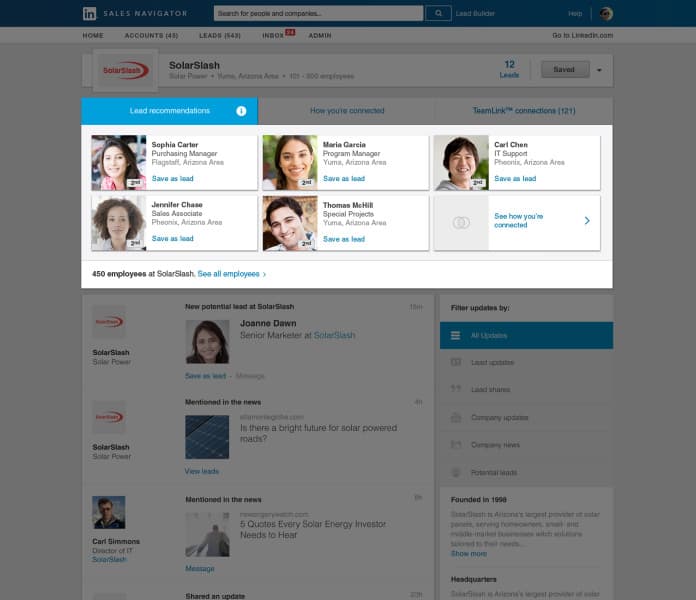 And real-time sales updates with relevant information about leads, like job changes: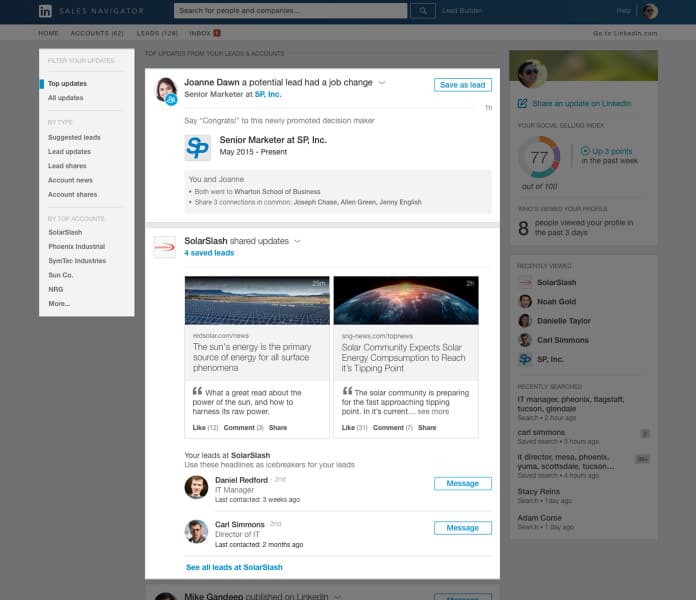 This should give you a clear idea of the people or teams involved in the buying process.
You want to gather as much information as possible about each business to take the next step, which is creating individual B2B buyer personas.
Step 2: Break Down Audiences Into Buyer Personas
Now that you have a better understanding of the big picture of your core audience, it's time to break them down into individual buyer personas.
This will allow you to create highly customized marketing messages to address their needs.
A typical buyer persona looks something like this: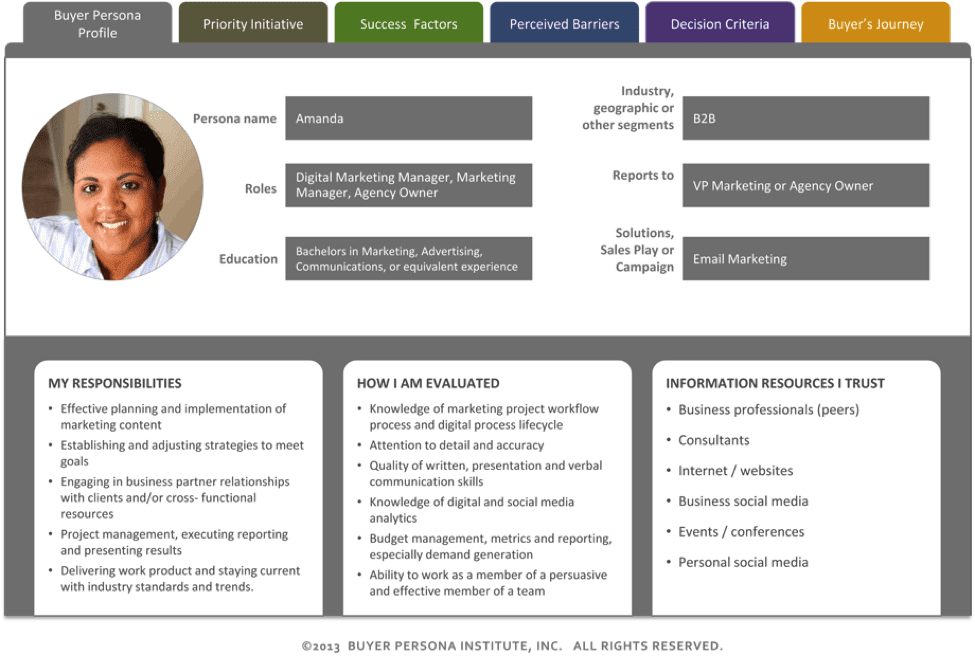 This example includes attributes like industry and role, but it also includes a snapshot into this person's daily life, like job responsibilities and resources they use for trusted information.
This is just one way to break down your personas. There's no rigid formula for how you define them.
For instance, at Directive Consulting, we typically define three buyer personas:
CEO

VP of Marketing

Marketing Manager
Each persona is then broken down into roughly four attributes that help us identify ways we can further connect:
Interests

Mediums

Frequency

Social
For instance, our VP of Marketing persona might look something like this:

Based on this persona, we can build a content strategy, craft topics, and improve our marketing efforts when reaching out to potential buyers.
When creating your personas, it's important to focus on facts and research. No making assumptions about what a certain industry, company, or buyer might be like.
Here's another example of a buyer persona you could quickly create based on firmographics or other attributes you learn during your research: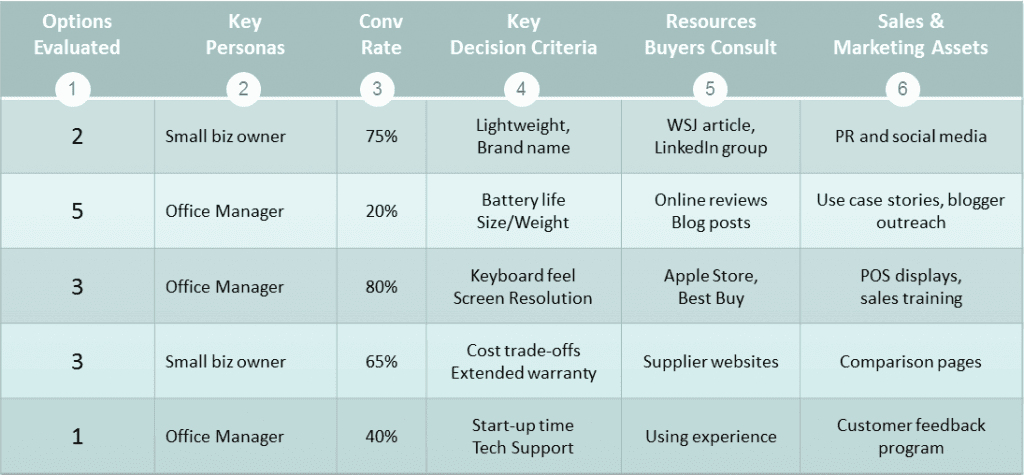 Your ultimate goal is to learn more about who your customers already are, not necessarily confirm what you think you know about them. Approach the research process with an open mind.
This process shouldn't be complicated, but it should be insightful.
Once you have a grasp on your buyer persona, the next step is to identify the buyer's journey and how your brand can solve their core problems.
Step 3: Plan Content for the Buyer's Journey
Buyer personas are the second most popular criteria for segmenting B2B marketing content.
According to BrightTALK, using buyer personas in your email campaigns will result in twice the open rates and five times the click-through rates as using non-persona audiences.
Once you understand who you want to reach, you can create a strategy for how you want to reach them.
If you can walk each of your personas through their own unique purchasing journey, you should see much better marketing ROI.
The typical buyer's journey looks something like this: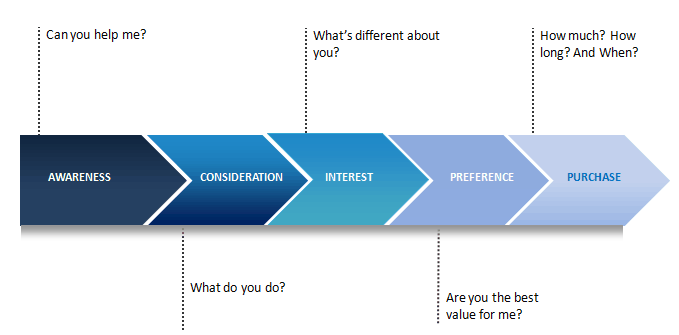 It begins with an awareness of your company and what you do and moves into the final engagement point: purchase.
So how will you market to each stage of the journey?
Marketing for each buyer's journey involves addressing each persona's needs and concerns.
According to the Content Marketing Institute, only 53% of respondents say that they create content that's more audience-centric than brand-centric.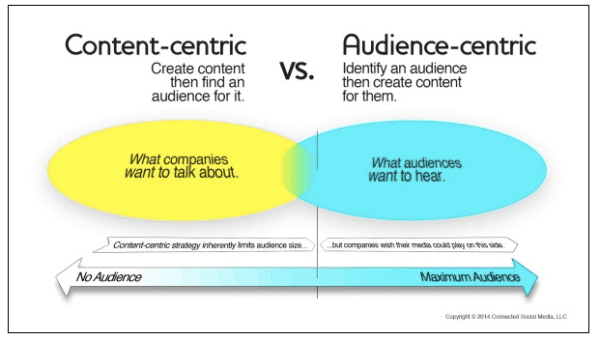 That means nearly half of all B2B businesses are still creating brand-focused content with a generic message, not one that's targeted to unique needs.
Since you have a buyer's persona developed, you can do better.
1. Identify Persona Needs
Now's the time to dig deep into the individual personas.
What are their most urgent and pressing concerns? What factors do they focus on when they look for help with buying decisions? What sort of content do they already consume?
Create a list for each persona that details what solutions they need to solve their most important problems.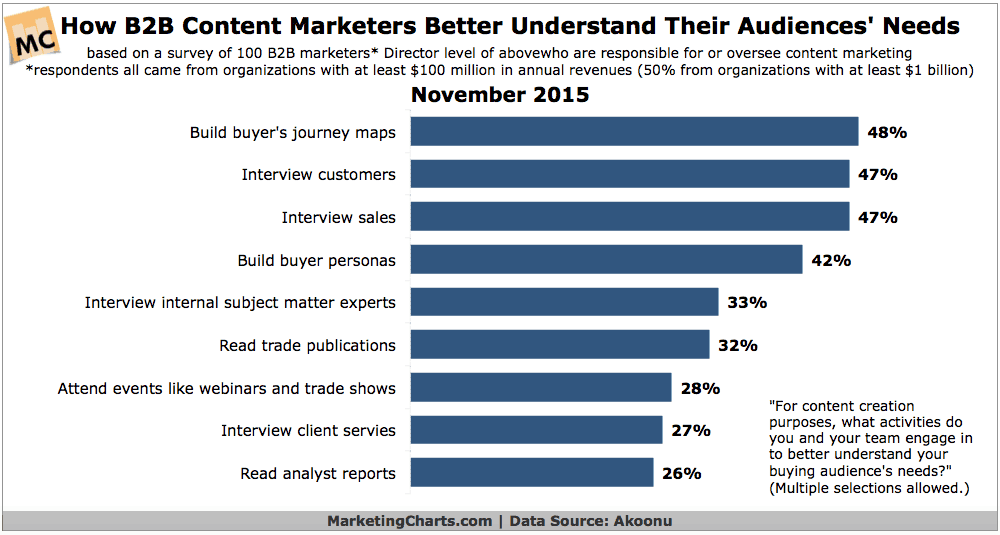 You will then be able to create content that drives awareness about how your brand is the solution.
2. Identify Your Brand's Selling Point
Question: What's the solution to your customer's problems?
Answer: Your product or services.
You need to take the time to focus on developing your brand's selling point and why your products/services are best equipped to meet your audience's needs.
This might include developing branded content that showcases how you can help:

This will allow you to move your audience through the middle stages of the buyer's journey, as
they consider whether or not your brand can beat out the competitor's.
3. Brainstorm Content Types
DemandGen's 2017 Content Preferences Survey Report found that 46% of B2B buyers want shorter content formats.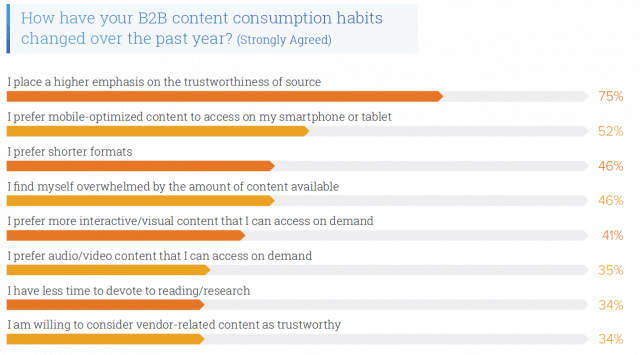 Again, look at your personas.
What sort of content do they already consume? What are they listening to? What are they reading? Where do they go to find answers to their current problems?
Create a list of potential resources and topics you could use to move them into the middle and final stages of the buyer's journey.
Once you understand how content and research work in the buyer's journey, you can create highly targeted content that moves them through the funnel effectively.
Step 4: Deeper Audience Research
The next step after the buyer's journey will involve creating a marketing strategy that targets your buyer personas.
But before you get there, you might want to invest in a little more research. Yes, more research.
Here are a few ways you can gather more information to round out your buyer personas and help your customers get to the end of the buyer's journey.
1. Keyword research
Understanding what keywords matter to your audience is invaluable. Keywords will be able to tell you which terms and questions your audience has about their industry and their own customers.
Then it's your job to swoop in and answer those questions.
You can use free tools like SEMrush to perform quick keyword research.
Just go to the homepage and enter your potential keyword (something related to your buyer personas):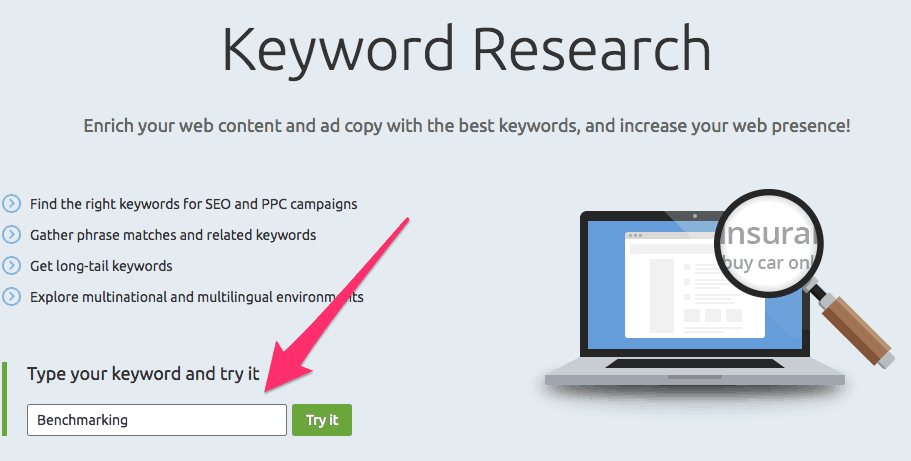 You should then see a breakdown of results like this: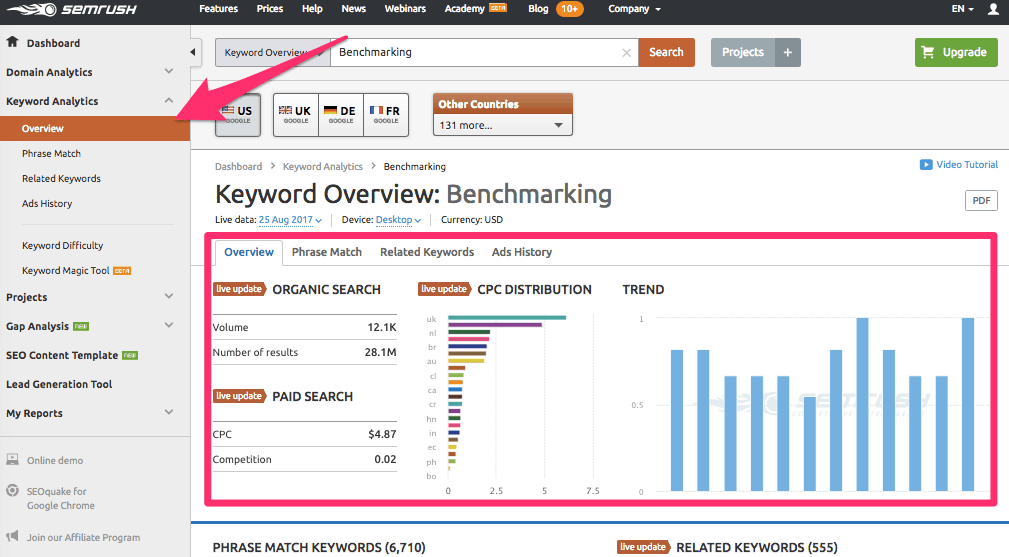 You can also use the related keywords feature to identify related keywords that people might also be searching for: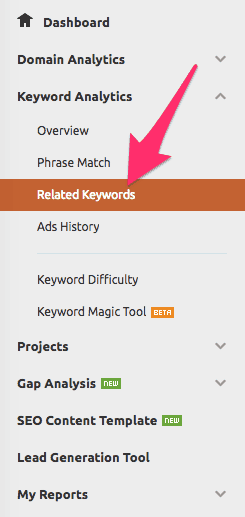 You should be able to create a list of search terms that are important to your personas.

This will give you an idea of which search terms are most related to each persona. Download this information in a spreadsheet and save it for later.
In addition to keyword research, you should also look into your own analytics to see how your buyer personas are already interacting with your business.
A program like Google Analytics will help you evaluate your web traffic and engagement, and help you further understand the segments of your audience.
To track your personas in Google Analytics, go to Acquisition > All Referrals. Choose Second Dimension and click on Landing Page.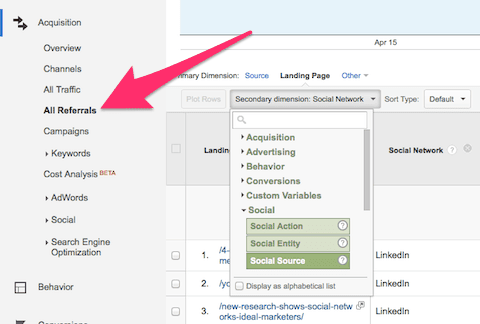 You can then group landing pages by social channel for a better picture of their content consumption habits.
For example, you might have certain audiences that search content on Twitter with specific hashtags or keywords.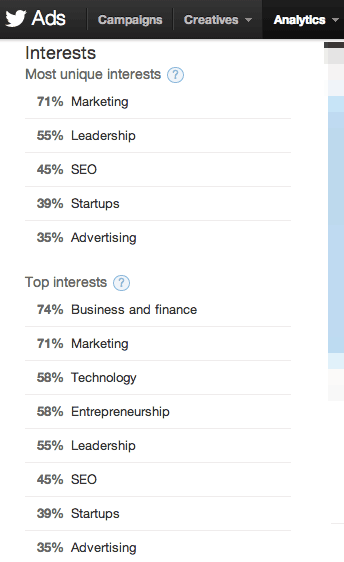 You can then target those keywords in your site's content.
3. Auditing Existing Buyer Data
Mining your existing data will help you identify which content performs best and appeals to your different buyer personas.
You can export this information from your CRM or create a master spreadsheet using other tools we've mentioned here.

Be sure to keep all of your data in one place and create visuals for your personas.
This data allows for informed future marketing decisions based on audience habits and high-performing content.
Conclusion
No matter your business or industry, understanding your audience is one of the marketing basics.
When creating personas, you want to start by looking at the firmographics of your audience as a whole. This will give you a better picture of who they are, where they are, and how they like to engage.
You can then break that down into segments to create more unique buyer personas. These personas will give you a clear picture of the wants, needs, and action of your buyers.
What more could you need?
Do as much research as you possibly can. This isn't always a quick, or one-time process, but it's important for the long-term success of your marketing efforts.
The more you understand your audience before you start planning content or other marketing strategies, the more successful your marketing will be.
Keep reading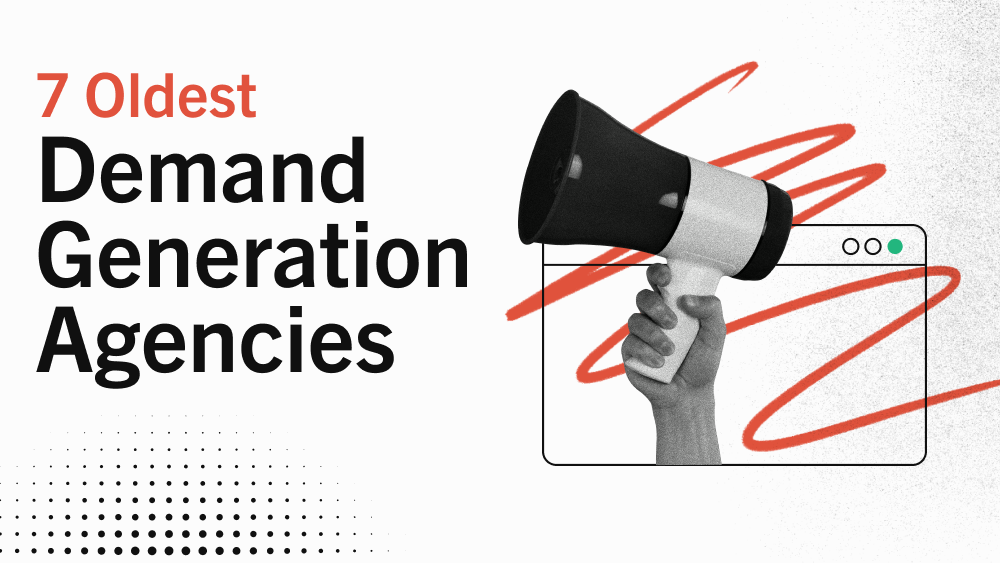 Agency Life
7 of the Oldest Demand Generation Agencies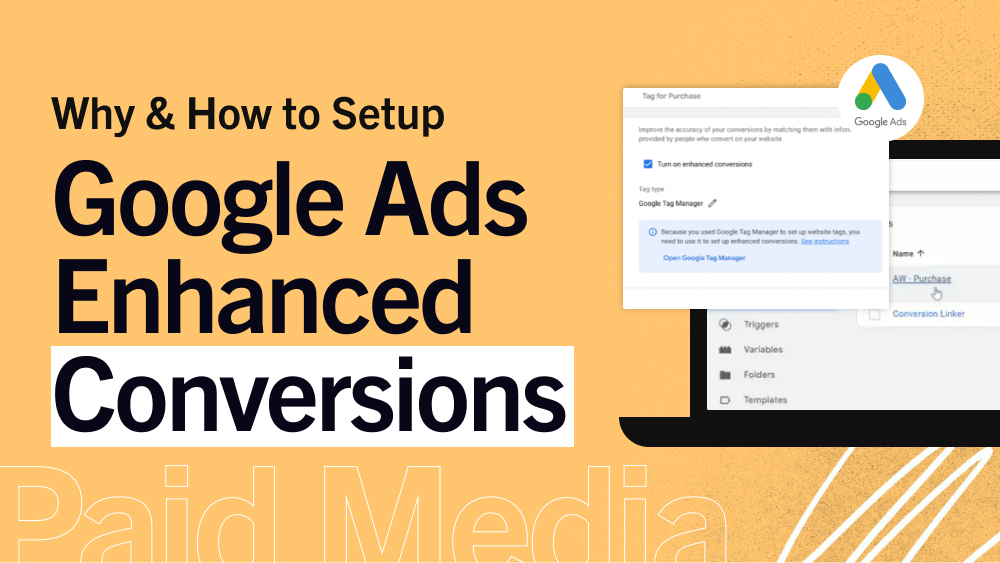 PPC
How to Setup Google Ads Enhanced Conversions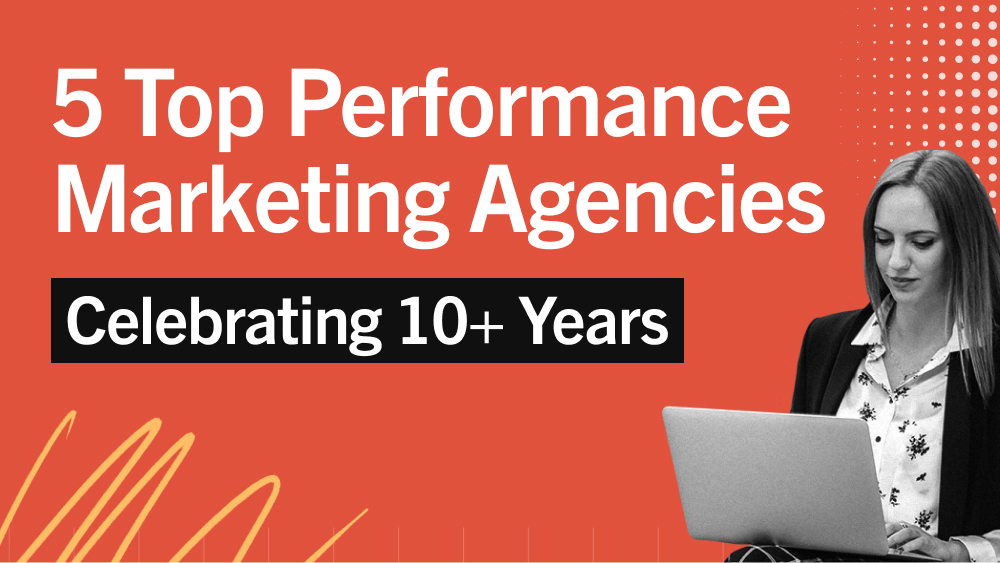 Agency Life
5 Top Performance Marketing Agencies Celebrating 10+ Years