7 Best Keyword Research Tools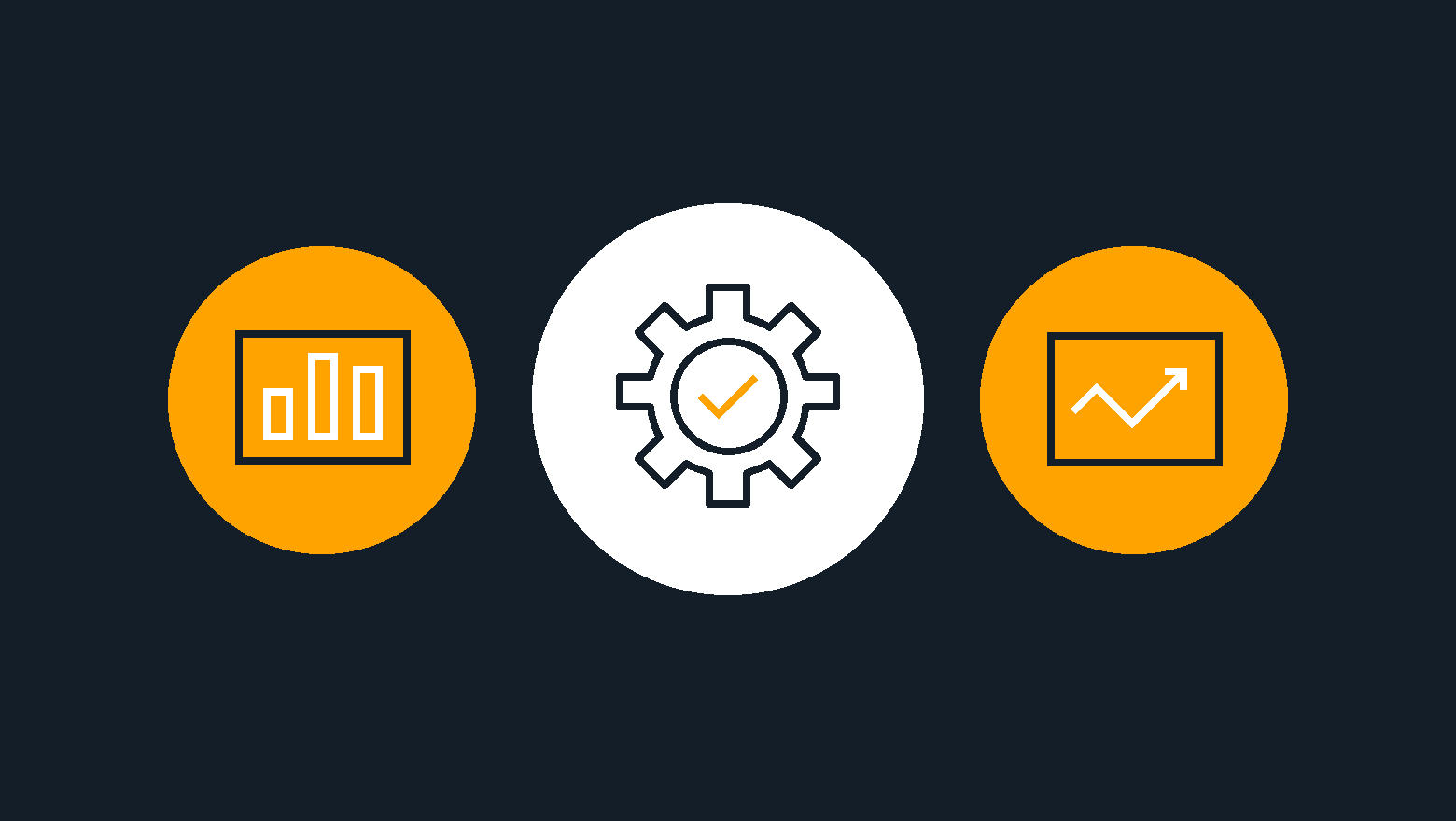 Keyword research is one of the most important activities that digital marketers do to inform their content strategies and advertising campaigns.
On the PPC side, keyword research helps determine the most profitable keywords for organizations to target with paid advertisements, whether through display ads or the Google Search Network.
Digital marketers also need to understand how to do keyword research for SEO. Keyword research helps digital marketers assess competition for specific keywords in the SERPS and formulate strategies to maximize organic traffic.
In this blog post, we're offering our picks for the 7 best keyword research tools available. We'll name our favorites and provide details such as pros, cons, pricing and how to determine which option is best for you.
7 Best Keyword Research Tools
SEMrush is a multi-purpose digital marketing tool suite with strong keyword research features. Users can access search volume data by keyword, find new keyword suggestions and even identify long-tail keywords that might be profitable to target.
Pros: The biggest advantage of SEMrush is that it provides many different tools in a single package. Along with a powerful keyword research function, SEMrush users can use the tool for on-site SEO audits, link tracking, competitor analysis and more.
Cons: SEMrush is one of the most feature-rich SEO tools on the market, and so is rightfully one of the most expensive. SEMrush may also charge more for additional user licenses, so expect to pay extra if you need access for more than one person.
Pricing: There are four pricing tiers for SEMrush:
Pro: $99.95/month
Guru: $199.95/month
Business: $399.95/month
Enterprise: Available upon request.
Ideal User Profile: SEMrush is an ideal tool for digital marketers with several ongoing projects or marketing agencies with a growing client base. While SEMrush offers a strong keyword research tool, marketers will have to make use of many or all SEMrush features to justify the cost.
Type in any keyword into SpyFu's free keyword tool and you'll be presented with plenty of useful information. You can search for related keywords, see which advertisers are targeting a specific keyword, or create your own keyword lists.
Pros: SpyFu offers limited results to free users, so you can try out their tool before purchasing a subscription.
Cons: SpyFu has a lot of features, which means a steep learning curve for some users.
Pricing: SpyFu offers three subscription options:
Basic: $39/month (all core features)
Professional: $99/month (core features plus extras)
Team: $299/month (everything in the professional plan, plus 5 user logins and more)
Ideal User Profile: This is another all-in-one tool with a rich feature-set, so digital marketers and agencies are probably in the best position to realize a return on investment with SpyFu.
Ahrefs provides one of the industry's leading keyword research tools, along with features for link tracking, competitor analysis and website audits. Ahrefs draws from a database of over 7 billion keywords and over 187 billion pages.
Pros: The world's leading tech companies rely on Ahrefs to support their digital marketing strategies, including Facebook, Adobe and Netflix. With that kind of social proof, it's clear that Ahrefs is one of the best keyword research tools available.
Cons: One of the more expensive options for keyword research, especially for small and medium-sized businesses who may be running their own digital marketing campaigns.
Pricing: Ahrefs offers four subscription options for customers:
Lite: $99/month
Standard: $179/month
Advanced: $399/month
Agency: $999/month
Ideal User Profile: Ahrefs is an expensive all-in-one tool. It's got great keyword research, but it's also great for monitoring backlinks and doing competitor analysis to support off-page SEO initiatives. The ideal user here is an agency with multiple enterprise clients that can really take advantage of the robust toolkit and databases that Ahref supplies.
Google Keyword Planner is one of the leading free keyword research tools on the internet. Digital marketers can use the tool to discover new keywords, estimate the number of searches and PPC competition by keyword and region, and discover long-tail keywords that could be profitable to target.
Pros: The Google keyword planner is absolutely free to use – all you'll need is a Google account to get started.
Cons: Google's keyword planner doubles as a promotional tool for its PPC advertising business. If you're focused on SEO, you'll see lots of details that don't really apply to you. The features here are also quite basic compared to what other tools provide, and you won't find features like SEO competition analysis or link tracking here.
Pricing: Free!
Ideal User Profile: Google's keyword planner is a good starting point for keyword research, but most digital marketers will want to design campaigns using a keyword tool that offers more features and competitor insights. Google Keyword Planner is ideal for small businesses getting started in SEO or PPC and who need to make basic decisions about keyword targeting.
WordStream offers a simple and free keyword tool that's perfect for small businesses. To use the tool, users can enter a keyword into the tool, along with their industry and location. The tool provides a list of related keyword suggestions, along with additional data like average cost-per-click and total monthly search volume.
Pros: WordStream is one of the only keyword research tools that let you access results for free. You can view the first 25 results on their web page, but you'll have to submit your e-mail address to get the rest.
Cons: As with many other free tools, WordStream offers a relatively narrow set of features. WordStream offers other free tools that complement their keyword research functionality, but they are all available separately on the WordStream website. The real goodness they offer is their advertising analytics tool, which is billed as a percentage of your monthly ad-spend.
Pricing: Free keyword research tool, advertising analytics billed as percentage of monthly ad spend.
Ideal User Profile: WordStream's free tools are useful for small or medium-sized businesses that are just getting started in digital marketing and need access to simple information that can help with decision-making. WordStream's paid ad optimization services are best for enterprise organizations with high ad spend.
As an all-in-one SEO platform for digital marketers, Serpstat provides a lot of free information for digital marketers. Simply type your target keyword into the platform's search bar, and you'll be able to track search volume and average CPC for a variety of related keywords. You'll also see the Google Trends graph for your target keyword,  an estimate of SEO ranking difficulty for the keyword and valuable information about competitors in the SERPs and in advertising.
Pros: The main dashboard for Serpstat is powerful enough to build your content strategies around. Along with Google trends data, you'll be able to generate a list of keywords and assess competition for each search term.
Cons: While Serpstat offers many features that overlap with other leading tools like SEMRush and Ahrefs, it's missing a lot of the functionality offered by the biggest competitors.
Pricing: Serpstat offers four subscription packages for users:
Lite: $69/month
Standard: $149/month
Advanced $299/month
Enterprise: $499/month
Ideal User Profile: Serpstat is a great tool for small businesses that need to refine and update their digital marketing strategies. The lite package offers plenty of useful functions
Moz Keyword Explorer is one of the best keyword tools you can find online. You will be able to capture details about your target keyword, including monthly search volume and organic CTR. Moz also provides a useful snapshot of competitors on the first page of search engines, displaying metrics like page and domain authority and total link juice for each competitor.
Pros: The Moz keyword explorer really streamlines competitor analysis. You can quickly check the page and domain authority for top-ranking pages with your keyword, along with how many links they have. This makes it much faster to assess the viability of ranking for a specific search term.
Cons: As a free user, you're entitled to just 10 keyword searches per month. If you want more, you'll have to subscribe. Another complaint is that rankings update just weekly, so you'll sometimes have to wait for updated information on how your campaigns are performing against the competition.
Pricing: Moz offers four subscription packages for users:
Standard: $99/month
Medium: $179/month
Large: $249/month
Premium: $999/month
Ideal User Profile: Small and medium-sized businesses of all kinds can benefit from the free version of the Moz keyword explorer, but the paid version provides plenty of worthwhile features for larger enterprise organizations or digital marketing agencies with clients of all sizes.
Summary
Thanks for making it all the way to the end!
We hope you enjoyed our insights in this list of the best keyword research tools for digital marketers.
Keep reading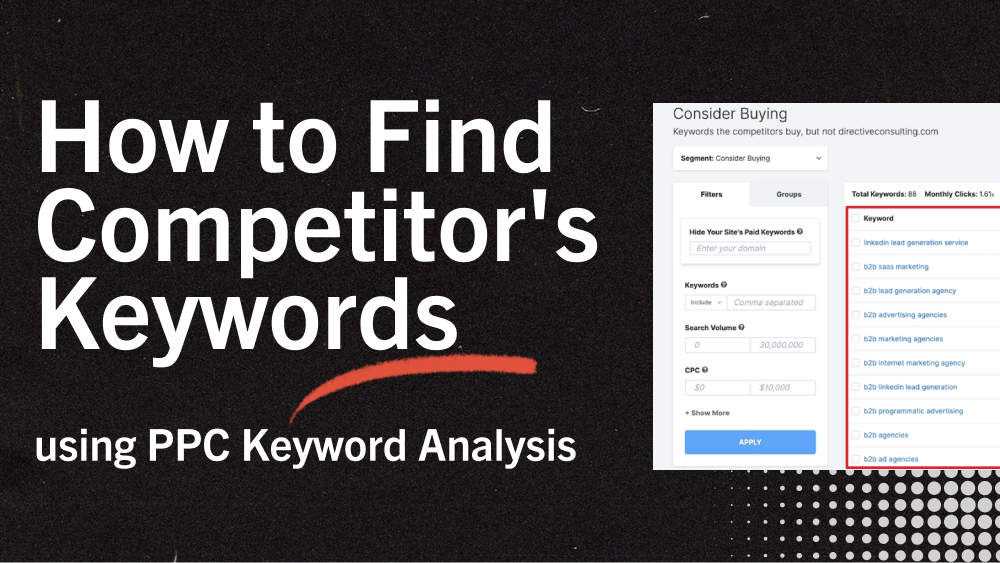 PPC
How to Find Competitor's Keywords with SpyFu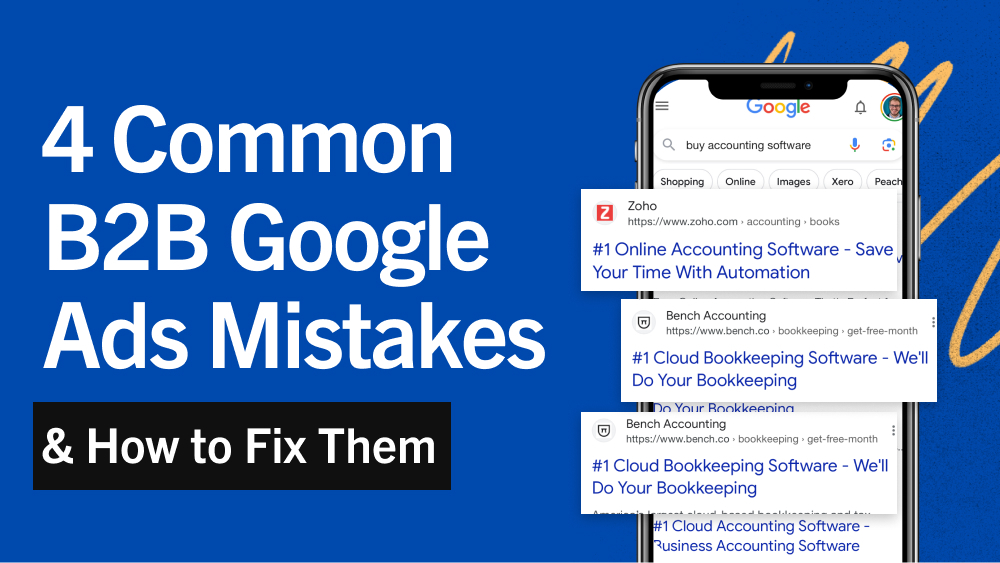 B2B
4 Common B2B Google Ads Mistakes and How to Fix Them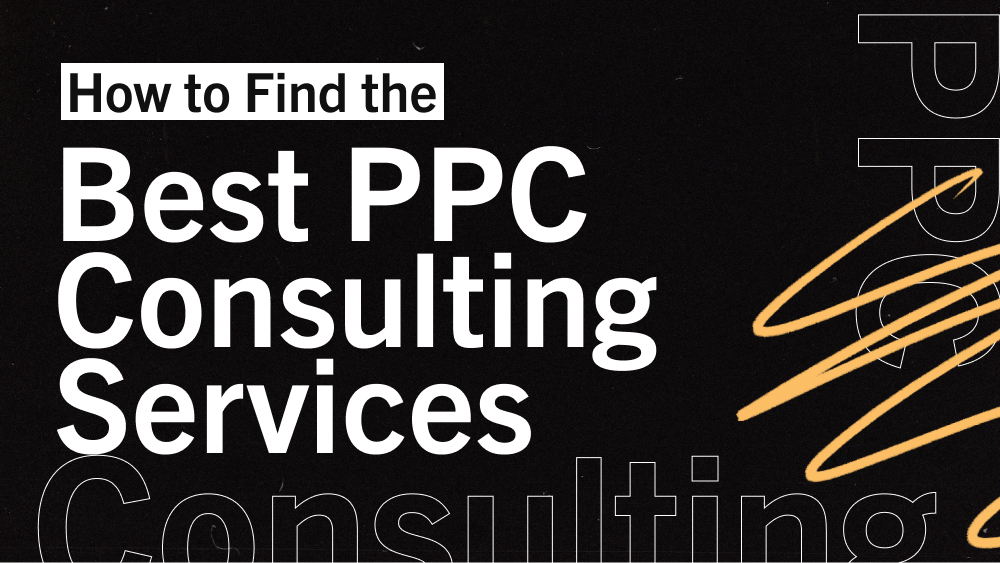 Agency Life
How to Find the Best PPC Consultant Services