6 Best PPC Keyword Research Tools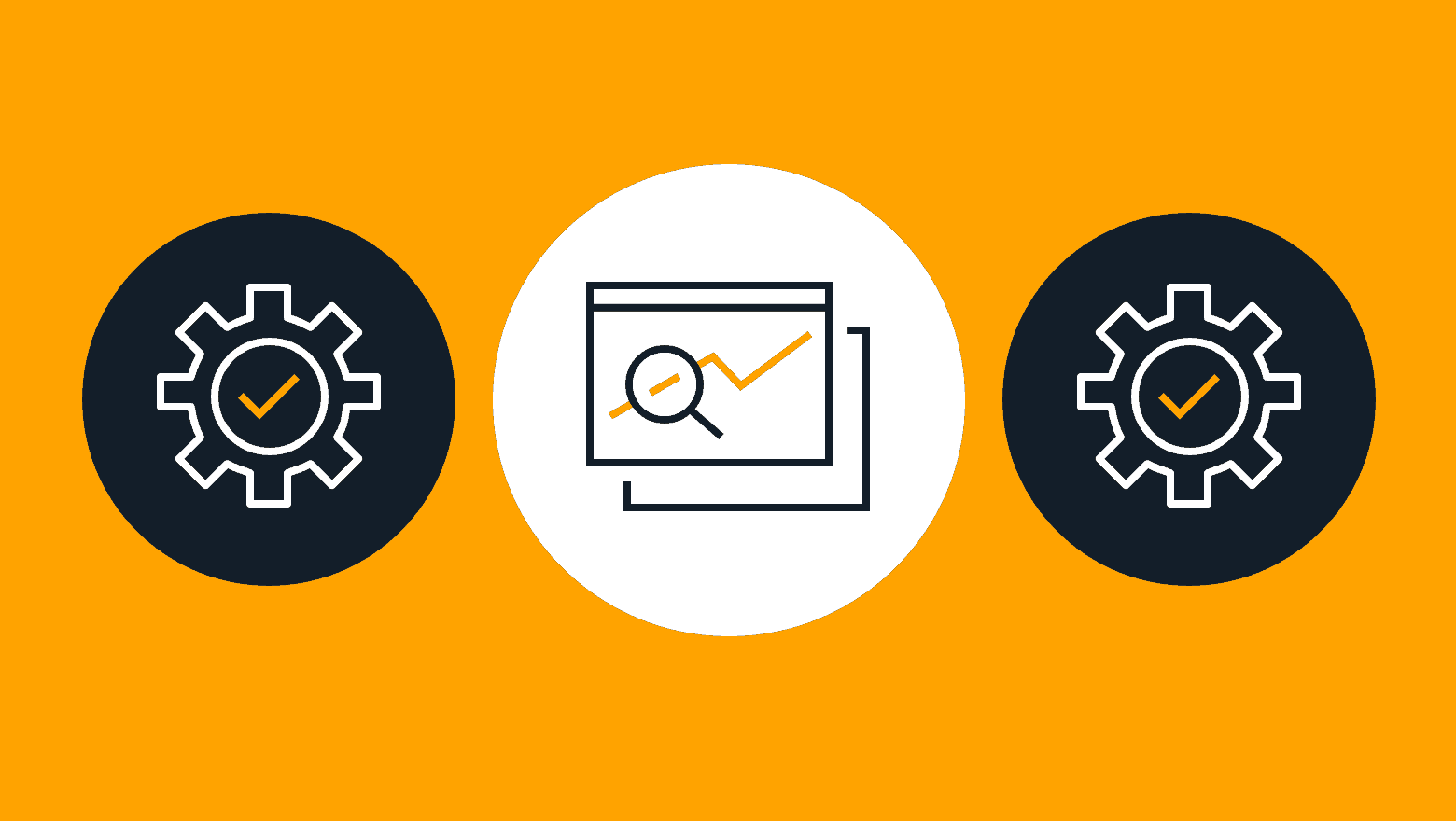 Which PPC keyword research tool will you depend on?
Trying to run your PPC campaign without keyword research is like trying to find your keys in the dark. You might succeed, but you're more than likely to stub your toe a few times along the way.
Thankfully, there's more than one amazing PPC keyword research tool that you can use to start illuminating your way to more profitable ad campaigns.
Why You Need a PPC Keyword Research Tool
Managing a successful PPC advertising campaign is an ongoing process that requires significant time and resources. To get the best results, digital marketers create ad groups for each customer persona targeted by the campaign, then customize ad creative and landing pages for each ad group. This ensures that everyone who responds to an ad receives the most personalized and contextually relevant experience when they click through.
The role of keywords in PPC is to match audiences with relevant ads. Digital marketers bid on keywords through a PPC advertising platform (such as Google Ads) to have their ads displayed when someone types that keyword into the corresponding search engine. Keyword research helps digital marketers ensure that their ads are being displayed to customers whose interests and intentions are aligned with the conversion goals of the campaign.
There are several important things that digital marketers can achieve with effective PPC keyword research tools:
Discover new keywords that prospective customers may be searching for on search engines.
View estimates of search volume for each keyword to optimize funnel design.
Assess competition and compare cost-per-click for each keyword to optimize ad spending.
All of the marketing analysis and creative work that goes into a PPC campaign can be derailed by ineffective keyword research. Here are six of the best PPC keyword research tools that you can use to optimize keyword targeting for your next PPC campaign.
Six Best PPC Keyword Research Tools
Google is by far the largest digital advertising platform in the world. It holds just under 40% of the total market share for PPC advertising, with second-place Facebook coming in at just under 20%. As a result, Google has some of the best PPC data available anywhere and it's made available through marketers through the Google Keyword Planner platform.
There are several useful functions available here: marketers can use the platform to discover new keywords, assess search volumes and bid estimates for related keywords or use Google trends and forecasts to discover new and emerging keyword targeting opportunities.
Pros: Keyword data carries some extra weight when it comes from the world's largest digital advertising platform.
Cons: Offers excellent data manipulation features but the scope is relatively narrow and it lacks the visualization tools that make other platforms more user-friendly.
Pricing:
Available online for free.
SEMrush is an all-in-one digital marketing software tool with plenty of great features. In addition to SEO tools like competitor analysis and link building, SEMrush includes a Keyword Analytics tool that's great for PPC keyword research. Enter the search term of your choice and you'll get a full breakdown of global search volumes by country along with average CPC and a list of variations to include in your Google Ads campaign.
Pros: SEMrush includes lots of other tools to support your marketing campaigns, including an Ad Builder and social media tracking tool. The tool runs in-browser and offers a clean, user-friendly interface and experience.
Cons: SEMrush allows only one user per subscription, so expect to pay more if you need more than one account.
Pricing:
There are four subscription options for SEMrush:
Pro: $99.95/month
Guru: $199.95/month
Business: $399.95/month
Enterprise: Available upon request.
SpyFu is a unique PPC keyword research tool for digital marketers. As its name implies, SpyFu is all about gaining a strategic edge by gathering intelligence on your competition. Accordingly, users of the SpyFu PPC keyword tool are first prompted to enter the domain name of their biggest competitor. On the results page, you'll see how many keywords that domain targets with paid advertisements, how many clicks they're generating and how much they're spending each month running ads.
Pros: SpyFu is probably the most feature-rich PPC keyword research tool on this list. You can do your own keyword research, build keyword groups, discover new long tail keywords, identify negative keywords to optimize your campaigns or conduct deep keyword research.
Cons: Some of the data is based on estimates, so it may not be 100% accurate. Still, it should give you a directional sense of how to proceed.
Pricing:
SpyFu offers three subscription options:
Basic: $39/month (all core features)
Professional: $99/month (core features plus extras)
Team: $299/month (everything in the professional plan, plus 5 user logins and more)
Rank Tracker is primarily an SEO tool, but we included them because they've come up with an interesting new approach to keyword research.  Rank Tracker uses 19 different methods to support PPC keyword research and help users come up with new keyword recommendations. The tool pulls data from other sources, such as Google Ads, SEMRush, Wordstream and KeywordTool.io to help users identify the best and most popular keywords for their ad campaigns.
Pros: This tool has very few limitations on use and integrates effectively with other tools in the SEO PowerSuite. Pulling keyword research data from a variety of free sources can give digital marketers a good overall view of how they should target their efforts.
Cons: Rank Tracker runs on your desktop and can use a lot of system memory when performing complex queries. Other SaaS PPC keyword research tools query Google through the cloud instead, so they consume fewer resources on your side.
Pricing:
RankTracker is available on its own or as part of the SEO PowerSuite software package marketed by Link-Assistant.com There are three subscription packages available for just the RankTracker tool:
Free version: $0 with limited features
Pro: $124/year with all core features
Enterprise: $299/year with advanced reporting features and additional data storage
Ahrefs Keyword Explorer is an excellent PPC keyword research tool for both PPC and SEO, in fact we use it every day here at our SaaS SEO Agency. Users can analyze keyword performance across 10 different search engines, identify top-performing keywords, save and segment lists of the best keywords and assess competition levels for target keywords. Ahrefs also provides estimates of the total number of clicks for selected keywords.
Pros: Ahrefs offers one of the best keyword generator functions we've seen. Given a list of keywords, the tool uses a range of methods to come with thousands of variations that you may want to include in your PPC campaigns. Ahrefs is one of the best tools for coming up with new keywords and fine-tuning your keyword targeting.
Cons: Ahrefs is the most expensive tool on this list. It's got great features but could be cost-prohibitive for small businesses and even some smaller marketing agencies.
Pricing:
Ahrefs offers four different features packages for customers on a monthly subscription:
Lite: $99/month
Standard: $179/month
Advanced: $399/month
Agency: $999/month
Keyword Tool bills itself as the best available alternative to the Google Keyword Planner.
What's so special about it? The tool uses Google Autocomplete to identify hundreds or thousands of long-tail variations for any keyword. The upgraded version, Keyword Tool Pro, typically provides twice as many keyword recommendations in just a few seconds. Many of these keywords simply do not appear in other tools that pull from Google's Keyword Planner, so Keyword Tool might be a good way to pick up on lucrative keywords that other advertisers are overlooking.
Pros: Reveals search volume, average CPC and trend data for all suggested keywords. The unique method for discovering long-tail variations can yield new ad targeting opportunities for marketers.
Cons: While very effective at what it does, this tool functions very narrowly. This is far from an all-in-one and subscribers will need additional software and tools to cover other needs related to digital marketing and PPC.
Pricing:
There's a free version of Keyword Tool available online with limited features, or users can upgrade to Keyword Tool Pro and pay $199/month or $159/month with annual billing.
Summary
Choosing the right PPC keyword research tool is essential to powering your PPC ad campaigns with the best available data.
All of these tools include great keyword research functionality, but we love Keyword Tool's unique approach to keyword suggestions and how SpyFu integrated competitive analysis and keyword research into the same tool while still offering the basic keyword research functions that digital advertisers depend on.
Let us know which PPC keyword research tool you choose to use for your PPC agency!
Keep reading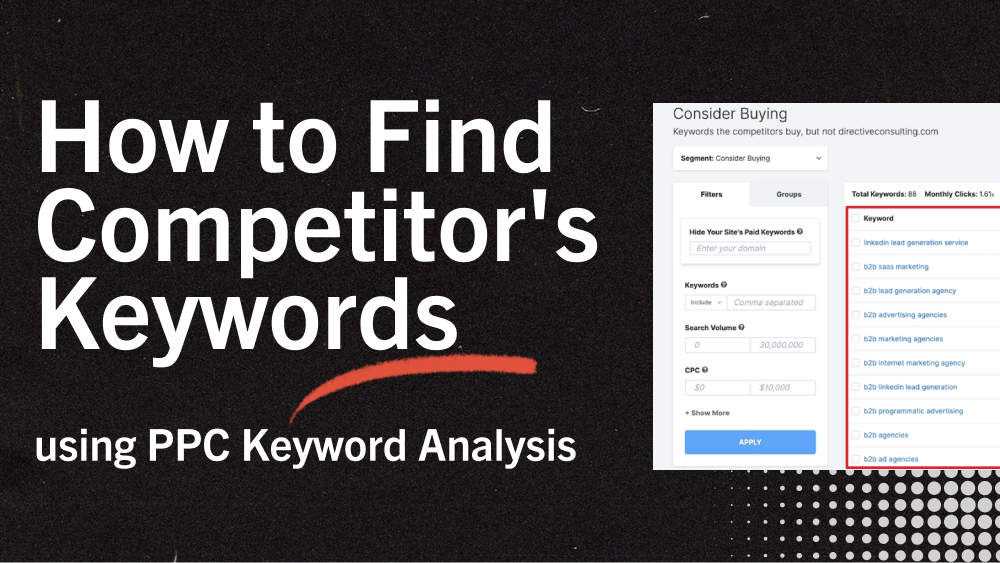 PPC
How to Find Competitor's Keywords with SpyFu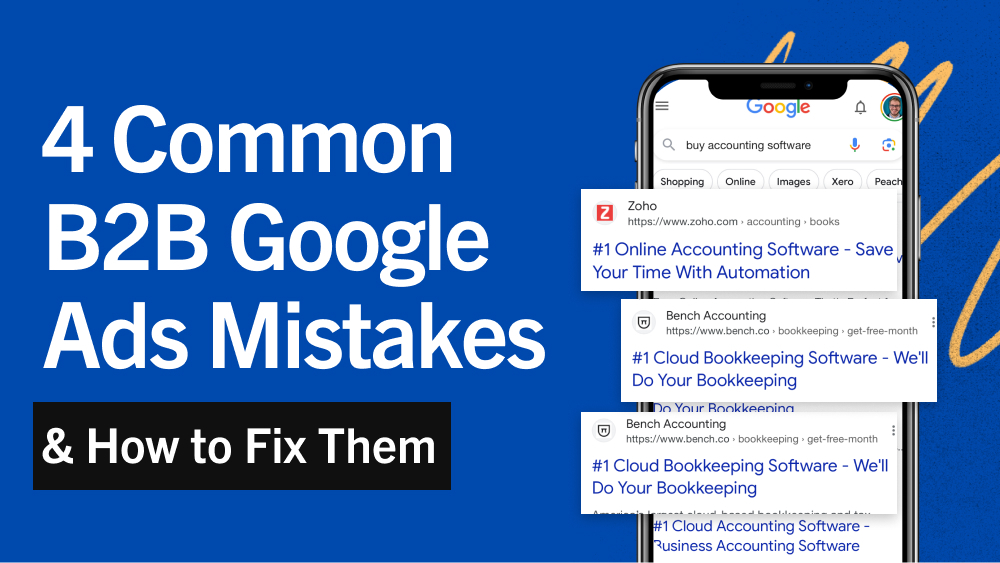 B2B
4 Common B2B Google Ads Mistakes and How to Fix Them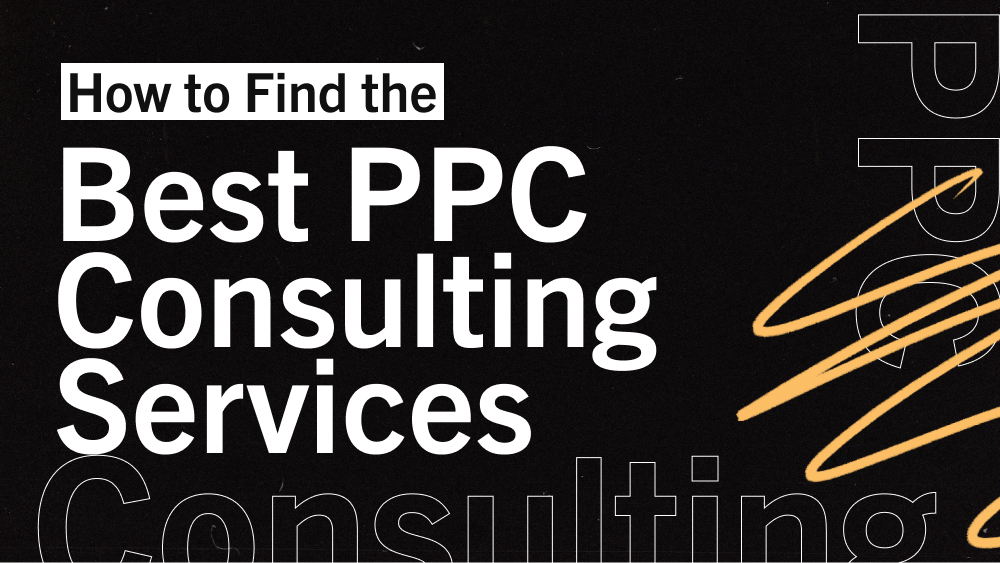 Agency Life
How to Find the Best PPC Consultant Services