How to Leverage the Best Software Review Sites for SaaS Brands
As a consumer, what's one of the first things you do when you're considering making a purchase of any kind?
If you're like 93% of consumers today, you're incredibly likely to read reviews before you purchase. 
B2B buyers looking at SaaS tools are no different, and they're just as likely to dive deep into detailed reviews that highlight the pros and cons of several different software options. Even though plenty of SaaS tools offer free trials, buyers don't want to waste their time learning multiple tools only to find out another could better suit their needs.
As a result, SaaS review sites that feature extensive software products reviews are crucial to the buyer's journey in many cases… which means that they should be a part of your SaaS brand's customer-led marketing strategy. 
In this post, we're going to go over everything you need to know about the best software review sites in 2022, including which sites you should focus on and how to leverage them to effectively attract new customers. 
Why Software Review Sites Are So Valuable 
Many SaaS businesses focus heavily on getting sponsored placements in publications, featuring big-name clients on their sites, improving local SEO with technical SEO audit tools,  and running aggressive ad campaigns with PPC software. Many forget about software review sites, even if they're taking advantage of B2B directories. 
Software review sites should be a core part of your marketing strategy, however. In many cases, B2B buyers are using these review sites to get an in-depth look at different tools and get a stronger understanding of which tools are the best fit for their brand. You take advantage of organic search listings and paid listings on many of these sites.
No one wants to go through the hassle of adopting a tool only to find out that there's something else better out there after they've done demos, been onboarded to the tool, trained their team, and established workflows.
Buyers trust these review sites. A study including software review site G2 found that over 92% of B2B buyers are more likely to purchase after reading a reivew that they trust. They're actively looking for reviews on the review sites to help them make a decision, which means they're incredibly high-intent buyers. 
Taking advantage of paid and organic advertising on these sites, therefore, can be a goldmine as you build trust and capture user interest while they're actively searching for products like yours.
The 7 Best Software Review Sites in 2022 
Ready to take a look at the best software review sites in 2022 when it comes to marketing for SaaS brands? 
These are our top choices, which are the most impactful, detailed, trusted, and with the widest reach across the board. 
G2 is probably the largest and one of the most trusted software review sites in 2022. That's largely due to the fact that it gives users absolutely everything they need to make a decision. 
G2 makes it easy for users to browse products in a given category to quickly find what works for them. They've got both a grid view of products and a list view showing different scores and USPs. 
Some products have thousands or even tens of thousands reviews on G2, and the site shares everything from highest-rated features, pricing data, industries represented as clients, and customer reviews and discussions. 
It has great features available for SaaS businesses, too. You can claim your tool as a Seller, where you can get detailed analytics and even create deals to encourage users on the platform to purchase. Paid plans also allow for review collection and generation, content subscriptions to create UGC videos to build up your review profile, competitive insights, and more. 
Capterra is another one of well-regarded software reviews sites that you may already be familiar with. 
They have an extensive database of software categories you can browse to find the products you need, and they also have a quiz to direct you to their recommended products of choice. 
Like G2 and other review sites on this list, Capterra has a breakdown of a tool and the ability for users to upload their own reviews. They also have great "Save" and "Compare" features to help brands make faster decisions by easily spotting differences between several tools they're considering. 
You'll see below, too, that brands have an option to get a leg up here in the search results. When users first view a product category, the reviews are sorted by "Sponsored," meaning that the sponsored products are at the top. Users can change this, but it gives top-ranking brands here a massive boost in visibility. 
Capterra's part of Gartner Digital Markets, and their Vendor features come through them. Their premium plan allows you to increase visibility and reach, along with benefits like marketing services and content, access to competitor analysis, and buyer insights. You can also choose to get a free  basic listing. 
SaaS Genius isn't the most extensive review site, as it doesn't feature quite as many products as several of its competitors. There are fewer marketing tools on this particular site compared to others, for example. 
That being said, it's still a great platform if this is where you suspect your audience is turning. 
One reason this tool should be on your radar is their "Alternatives to" section. It's displayed prominently on product pages next to the full product summary, and it's a great way to potentially connect with users who may not have found you otherwise. This is a chance to grab a customer from your direct competition. 
Their Premium plan for vendors is $197 per month, and includes perks like premium placement in the software directory, additional links ot your site, and activity reports. 
Software Advice works a little differently than most of the review sites on this list. 
Instead of compiling an abundance of reviews and presenting readers with organized data, they take a more one-on-one approach. While you can search their article database to see posts like "5 HR Tools With the Features Your Business Needs," the power in this platform is that users are connected to an actual person who helps them select an SaaS tool that meets their needs. 
This process is free, and it just takes about 15 minutes. And for users who don't want to spend time sifting through reviews, this is an appealing solution.
And just as their approach to providing software advice is unique, so is their vendor approach. 
Vendors can tell the platform exactly what they're looking for in leads, and the advisors can put you in touch with highly-qualified leads that meet that profile. You're not paying for reach or search results; you're paying for warm, high-intent leads that someone else has already qualified for you. 
GoodFirms has over 40,000 reviews that are all created by real customers; there's no bias here, which can be appealing to users who don't simply want to be referred to the highest bidder. It's a solid trust-building move, which means if you can do well on this platform, it's a good in with the readers on the site. 
GoodFirms works like most other review sites; you can search for specific product types or browse product categories, and easily review the basis and compare tools quickly. 
The downside: There aren't sponsored options here with this platform for businesses. You need to rely entirely on organic listings submitted by users to boost you up. 
That being said, you can create a profile and encourage your customers to come leave reviews. And since this is an unbiased site filled with truly-real reviews, if you do well, it could land you great clients. 
TrustRadius boasts over 366,000 reviews from verified customers, which is downright impressive. They verify all reviews, and they prioritize in-depth and quality reviews from customers. 
And, like GoodFirms, there are no "sponsored" options for brands, so everyone is on equal footing. 
This is appealing to many customers.
One cool thing about this review site: They show a list of the 5 top-rated tools in each category. This gives those tools a massive boost of credibility and visibility all at once. If you can land in one of those spots, you have a good chance of attracting new customers.
There are no sponsored listings for vendors here, but don't count out this platform yet. They have over 1M monthly visitors who are incredibly engaged, spending an average of 11 minutes on each product comparison. These readers are intent on being diligent in finding the right tool.
They do offer paid solutions for brands, which includes review syndication for improved SEO, product insights, and more. 
AlternativeTo is a little different from some of the other sites we've looked at, but it can be a strategic win for small SaaS businesses that are still building brand name recognition. 
The entire idea of AlternativeTo is to search for a specific product and find alternatives. Users may do this if they know of a well-recognized tool (like Salesforce) but know it isn't a fit for some reason. It's possible the tool is too expensive, too complicated for the team to learn, or lacks features they need. 
You can actually leverage your competitor's strength against them, especially since the customer knows of that tool but knows they don't want to use it. In some cases, it may also be used by users who have already used said tool but want to make a switch. 
Creating an account is free, so businesses can set up their own listing in no time. This is a platform that's worth jumping on right away. 
How SaaS Companies Can Leverage The Best Software Review Sites to Gain More Customers 
SaaS companies can and should leverage software review sites to get in front of high-intent potential clients. Here at Directive Consulting, this is a core strategy we use for SaaS brands in our customer-led approach to help them get results at a massive scale. 
These are some of the strategies that we use to leverage the best software review sites to help our SaaS clients attract more leads: 
Utilize both paid and organic listings to dominate the search results on the core review sites that their clients are most likely to be using 

Prioritize showing up at every part of the customer journey in order to increase the likelihood of attracting leads, whether they're early in the buying cycle or even if they're already considering a competitor 

Assess the customer lifetime value to customer acquisition cost (LTV:CAC) ratio on different review site listings to find the most high-value review sites and marketing options for each individual client to ensure that we're driving qualified leads at an affordable cost 
It's not just about getting on "the best software review sites" but finding the best software review sites for you and optimizing accordingly. 
You can learn more about our unique customer-led approach to customer generation for SaaS brands here.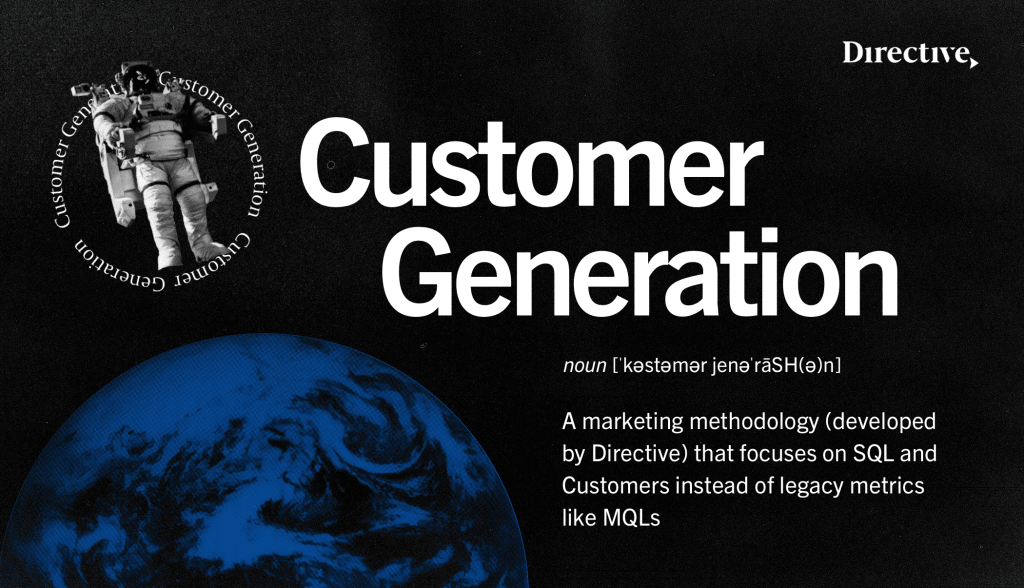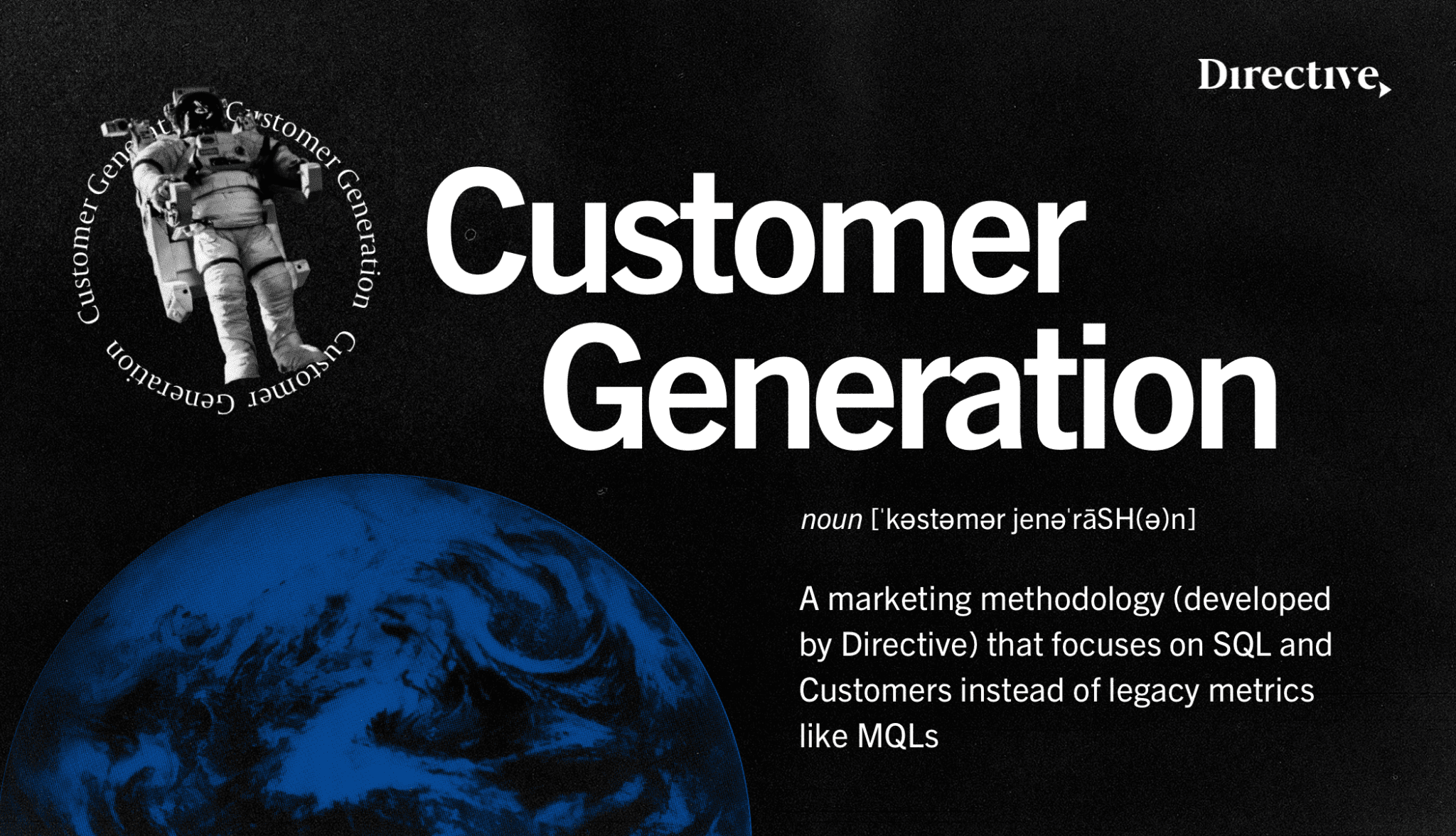 Final Thoughts 
We've looked at some of the best software review sites that SaaS brands can leverage to build trust, expand their reach, and connect with high-intent users who are at different stages of the digital sales funnel. 
Finding the best software review site for your brand, however, will be imperative. This typically involves active testing on multiple platforms to see which brings you the highest-value leads for the best price. Ready to make SaaS review sites a core part of your marketing strategy? Learn more about what makes Directive Consulting's approach to Customer Generation.
Keep reading
Agency Life
Top 5 Oldest Performance Marketing Agencies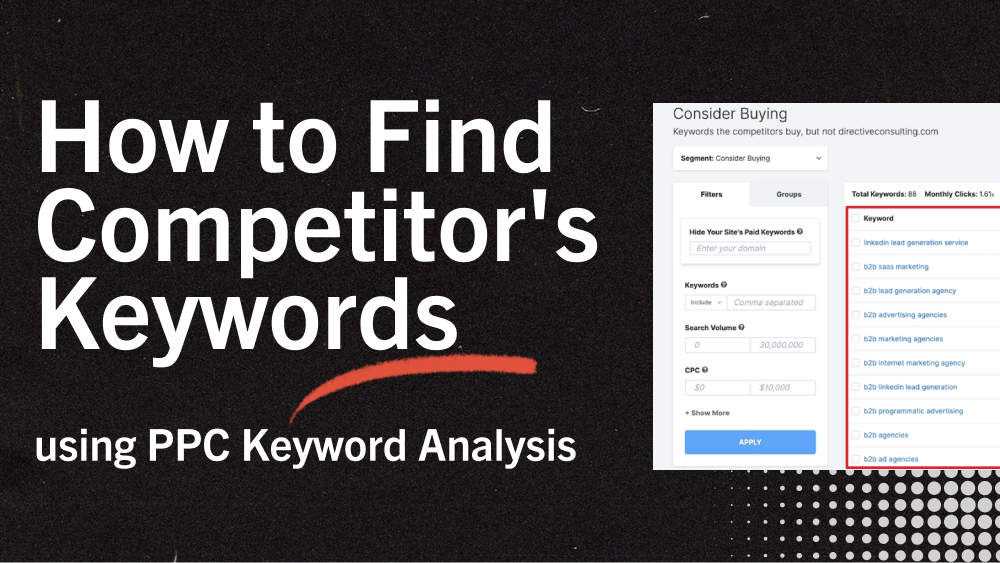 PPC
How to Find Competitor's Keywords with SpyFu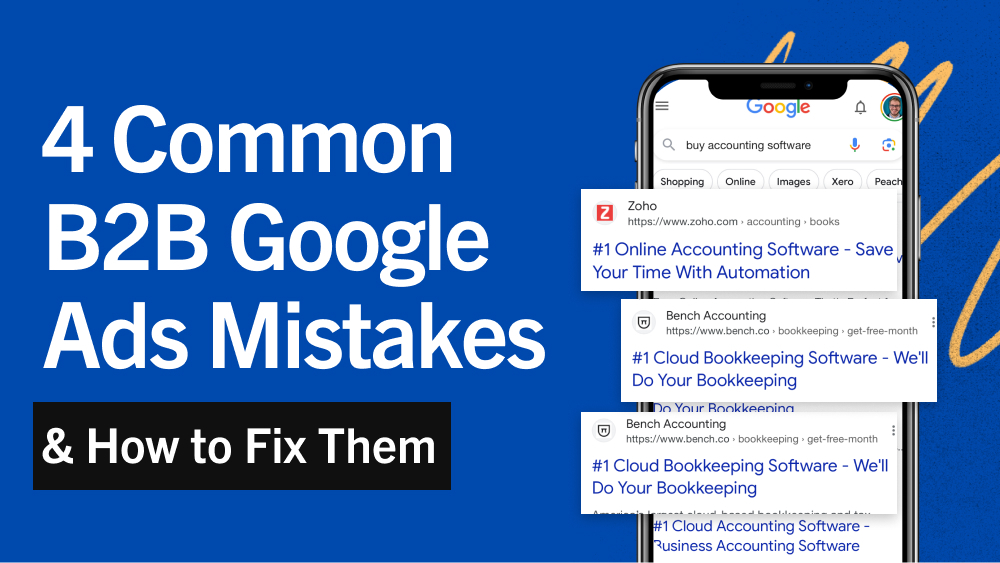 B2B
4 Common B2B Google Ads Mistakes and How to Fix Them