How to Choose the Best Conversion Rate Optimization Course for You
Wondering how to choose the best conversion rate optimization course (CRO) for you?
If you're a digital marketer looking to maximize revenue, increase conversion rates, and achieve your campaign objectives, conversion rate optimization is the best place to start. CRO is an ongoing process of refining the content and structure of your website to get the highest number of conversions possible from your existing web traffic.
Expertise in conversion rate optimization can make you a valuable asset for an in-house marketing team or at a marketing agency and a CRO course is the best way to learn the basics and start developing your skills.
In this guide, we'll outline a simple process for choosing the best conversion rate optimization training for you.
How to Choose the Best Conversion Rate Optimization Course for You
Self Evaluation
Before you can look at a CRO course and know whether it's right for you, you need to take a look at yourself. Understanding your goals and objectives in marketing and taking an inventory of the skills you currently possess can help you identify what type of CRO course will work best for you. Here's where to begin:
What are my goals?
Ask yourself why it is that you want to learn about conversion rate optimization. What are your goals and objectives? Are you hoping to earn a certification that you can add to your resume, or are you only concerned with gaining skills and knowledge? Are you hoping to launch a career in digital marketing? Move to a different position or company? Improve the way you market your own website or brand online?
Once you clearly understand your personal goals, it becomes easier to evaluate courses in terms of whether they will help you reach your goals in the future.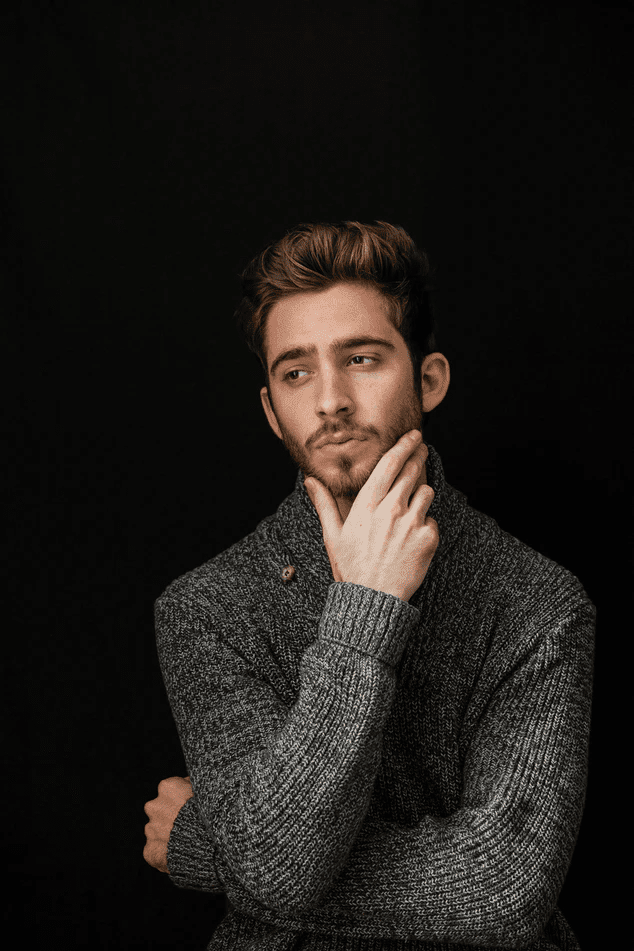 Image: Reflecting on your goals, skills, and needs can help you determine what kind of conversion rate optimization course will be best for you.
What are my skills?
After evaluating your goals, it's time to take an inventory of your skills. What skills do you bring to the table? A CRO expert in digital marketing combines skills like copywriting, web design, software skills, and numeracy/analytical aptitude with marketing knowledge and customer insights to improve website conversions.
Maybe you're coming from a visual design background, but you're missing the marketing knowledge – so you'll need a course that covers that.
Or maybe you've got the marketing knowledge and some writing skills, but have no idea how to design a CRO test or analyze your results – again, you'll want to choose a CRO course that fills those gaps.
What are my needs?
Understanding your goals and skills, you should be able to start thinking about the most important criteria for the best CRO course for you. Does it offer certification? Does it show you how to design content experiments? Does it show you which tools to use with step-by-step instructions? Understanding the answers to these questions can help you narrow the field early on and focus solely on the best CRO course options that are worth your time.
Course Content Evaluation
Once you've taken a basic inventory of your needs, it's time to investigate CRO courses by analyzing their contents. Here's what you should look for when evaluating the content of a CRO course:
Syllabus
Read the course syllabus, lesson plan, or table of course contents to find out exactly what lessons are included in your chosen CRO course. The best conversion optimization courses cover things like:
A basic introduction lesson with definitions and a process overview
Instructions for setting up CRO software tools
Step-by-step tutorials for optimizing various aspects of your landing pages, including calls to action, sales copy, design elements, and lead generation forms
Guidelines for identifying the best areas of opportunity for CRO and prioritizing your tests to maximize the impact
Clear directives for assessing the results of your conversion rate optimization efforts and structuring your CRO process to generate the most useful results over time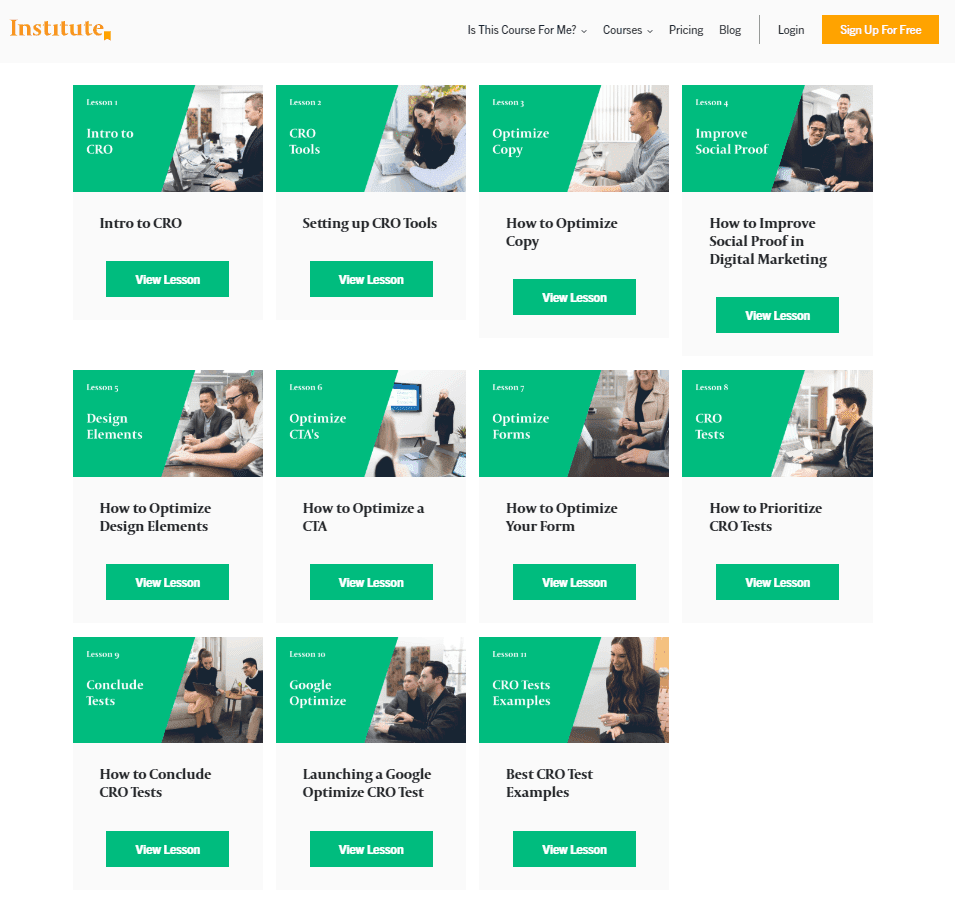 Image: Here's the syllabus for our conversion rate optimization course on Directive Institute. Before you choose a CRO course, review the course contents and make sure you're getting a step-by-step process with practical examples and opportunities for skill development.
Recency
When choosing a conversion rate optimization course, favor courses that were published more recently. Digital marketing changes all the time, and older courses frequently contain out-of-date information that may conflict with current best practices. Make sure that the course you choose has been updated in the past six months to reflect new findings and CRO best practices.
Practical Exercises
Choose a conversion rate optimization course that offers practical exercises, helping you get real experience and know-how that you can transfer to your own campaigns.
If you search around online, you'll find plenty of free content about conversion rate optimization that's mostly high-level, theoretical, and concept-driven. The best courses diverge from this paradigm by offering step-by-step tutorials and a proven process that helps you generate real results using their product.
Our CRO course at the Directive Institute was designed to help marketers learn practical and technical skills that they can easily transfer to their own digital marketing projects.
Free Trial
One of the best ways to determine whether a CRO course is right for you is to register for a free trial. A conversion rate optimization course publisher may offer access to one or two lessons for free, giving you the opportunity to sample the content and find out whether the information included is genuinely valuable for you and your business.
Course Creator Evaluation
Before purchasing a conversion rate optimization course, you should always spend time researching the course creator to make sure they're legitimate. There are very many gurus who sell CRO courses online, but very few that can produce verifiable evidence of conversion rate optimization success. Here's how to pick out the course creators with the best reputations:
Authority
Identify the course creator and investigate them to make sure they're a real authority on CRO. Look for references to the course creator and their work that come from other reputable sources. You could even use an SEO tool to see whether other reputable digital marketing websites have linked to the course publisher's website in the past.
Reviews & Testimonials
Read any testimonials about the course that were provided by the course publisher, or check out whether any reviews have been posted on reputable review aggregator sites.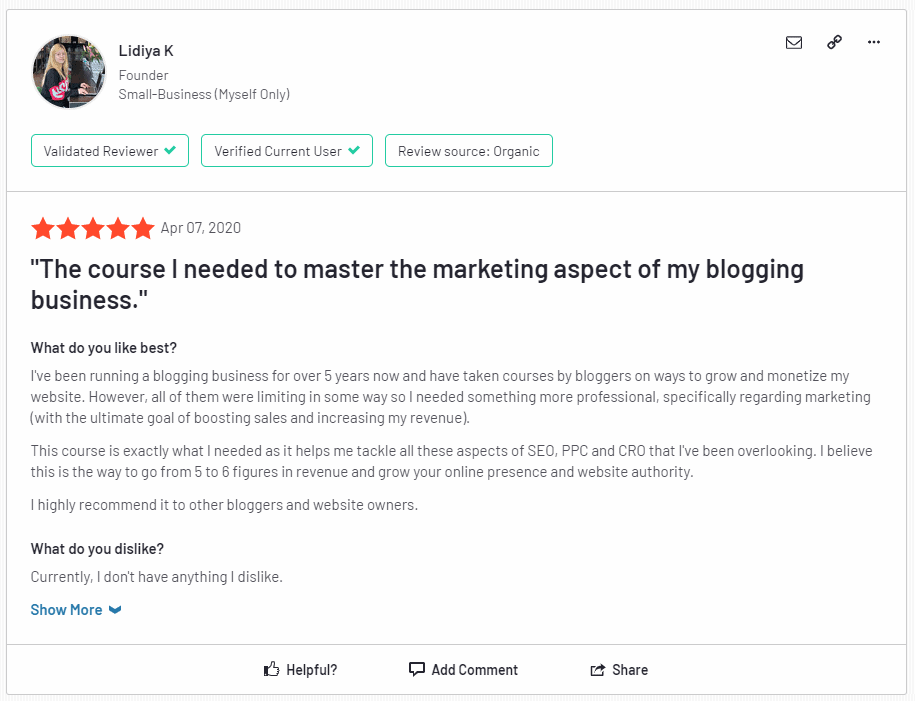 Image: Customer reviews can provide valuable insight into the contents and value of a conversion rate optimization course.
Case Studies
If the course publisher has its own website, look around for any case studies describing successful conversion rate optimization projects. If you can't find any case studies on successful campaigns, that could be a red flag that the course you're looking at wasn't created by a real expert. Check for partnership logos, success stories, and other forms of social proof.
Summary
Thanks for checking out our guide to choosing the best conversion rate optimization course for you.
Whether you're searching for a career in digital marketing or working on a conversion rate optimization process for your own business, we hope this guide helps you select a CRO course that takes your marketing skills and campaign outcomes to the next level.
Keep reading
Agency Life
Top 5 Oldest Performance Marketing Agencies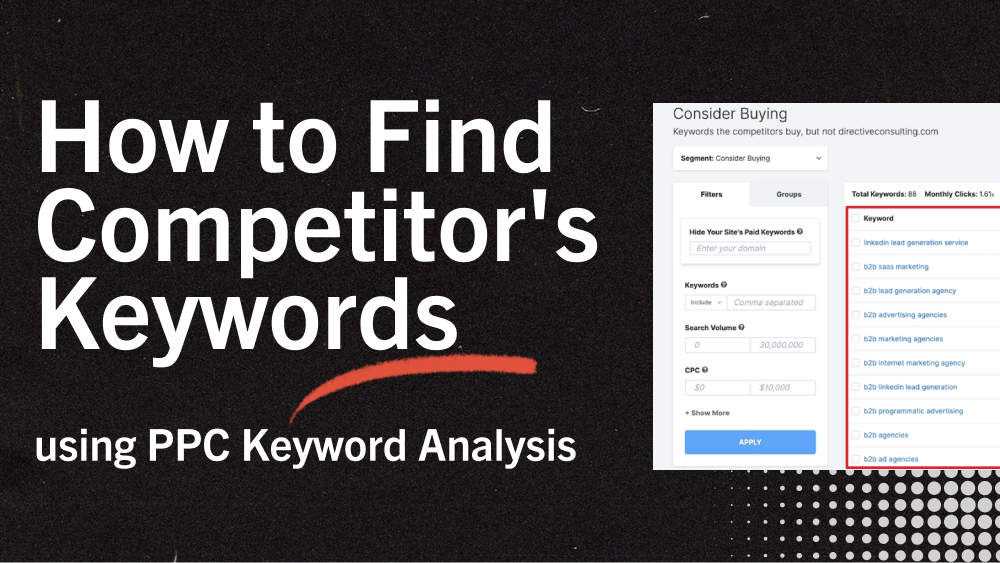 PPC
How to Find Competitor's Keywords with SpyFu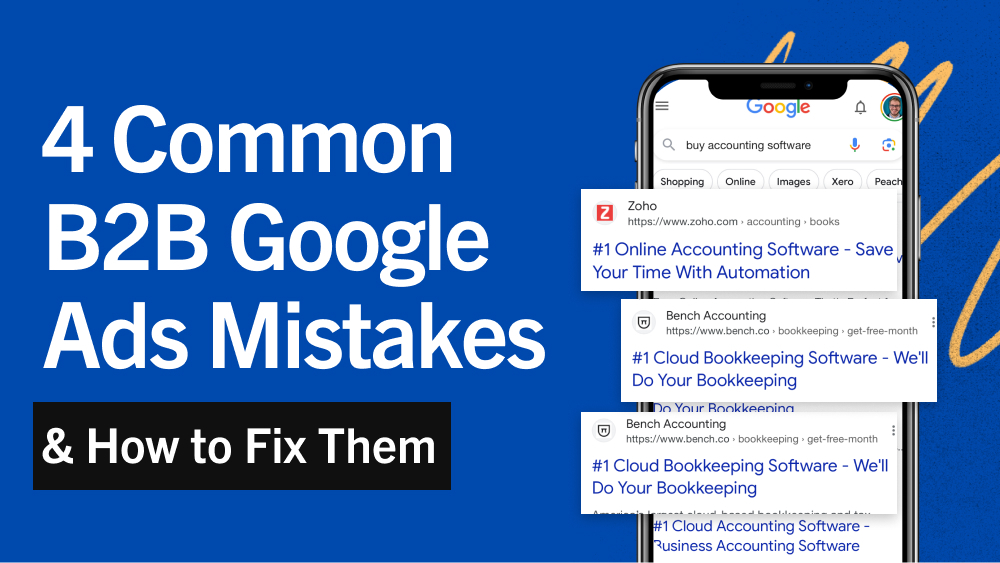 B2B
4 Common B2B Google Ads Mistakes and How to Fix Them