Display Ads vs Search Ads: Know the Difference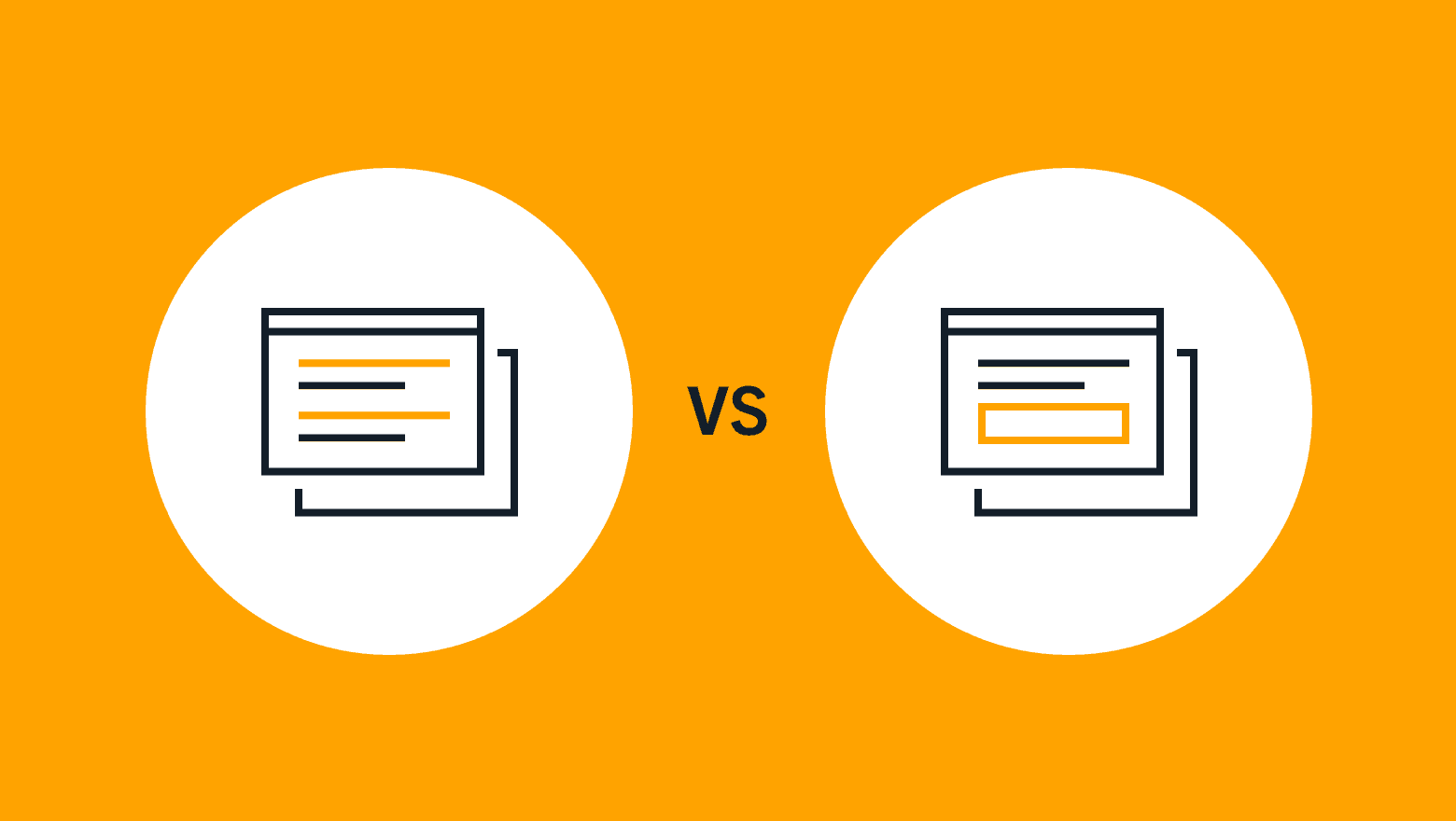 If you're new to pay per click (PPC) advertising, the two most common type of ads that you need to know about are Display Ads and Search Ads.
Understanding the differences between Display Ads vs Search Ads and when to use each is a critical aspect of any digital marketing strategy – yet we've heard from lots of our customers that they weren't sure about the difference or when it was appropriate to use which one.
The truth about display ads vs search ads is that while both can be used effectively, they play very different roles in your PPC advertising campaign. To help you make sense of the distinction between Display Ads vs Search Ads, we created this resource that highlights what's the same, what's different and exactly how and when to use each type.
Display Ads vs Search Ads
Here's our simplest definition of Display Ads vs Search Ads.
Search Ads are displayed on Search Engine Results Pages (SERPs).
Display Ads can be displayed on any platform or page imaginable.
Display Ads vs Search Ads: What's the Same?
PPC Advertising – Display Ads and Search Ads are both forms of PPC advertising. Digital marketers place bids on an ad distribution platform to have their ads presented near keywords that are related to their product and service offerings. When an ad generates a click, the marketer makes a small payment to the ad platform that distributed the ad.
Ad Distribution Platforms– Two of the biggest advertising networks on the Internet are Google Ads and Microsoft Advertising (formerly known as Bing Ads). Google's advertising business is split into two separate networks: the Google Search Network for search ads and the Google Display Network for display ads. Microsoft Advertising has its own Display Ad network and also distributes Search Ads through the Bing and Yahoo! search engines. Digital marketers depend on these platforms to efficiently and cost-effectively connect them with audiences by distributing ads where they will have the most impact.
Massive Audiences – Together, Google and Microsoft control a big chunk of the market for display and search ads. For digital marketers, that means that these ad networks can connect us with huge audiences that may be interested in our products and services. Still, there is a need to choose between display ads vs search ads for each campaign in order to optimize ad spending and ROI.
Display Ads vs Search Ads: What's the Difference?
In this section, we outline four key differences between display ads vs search ads. To facilitate comparisons, we'll make references to Google Ads, which is split into a Search Network and a Display Network.
Network – Major ad distribution platforms maintain separate networks for display ads vs search ads. Let's take Google Ads as an example. The Google Search Network only distributes ads to Google's own search engine results pages. In contrast, the Google Display Network leverages a much wider network to distribute ads to other web pages and across platforms.
Format – If your search engine results always included huge advertising banners and video, that would probably slow down page loading times and lead to a lousy user experience. By the same token, a short text ad while you're scrolling through an image-rich web page is unlikely to get your attention. That's why Google does the opposite: Search Ads are restricted to a few short lines of text that resemble a typical search result, but Display Ads can be formatted and sized in many different ways to capture the attention and drive user engagement and response.
Performance – According to HubSpot, the industry average click-through ratio for search ads is roughly 1.91%, while the average for display ads is just 0.35%. These may both seem like quite low numbers, so we'll phrase it differently to make our point: the average Search Ad generates a 5.45X higher CTR than a typical Display Ad. Why is this? It's mainly because of user intentions and experience, which we'll get into shortly.
Cost – Display Ads and Search Ads are priced very differently by the PPC platforms that offer them. Search Ads are typically more expensive on a cost-per-click basis while Display Ads are cheaper. One reason for this discrepancy is that Google has comparatively less real estate available for Ads in its Search Network and a lot of ad space that it can offer in the Display Network. Another reason is that Display Ads don't convert as well as Search Ads, so they need to be priced lower to compensate for that.
User Intention – When someone inputs a search term into Google, they're looking to be directed to a product, service or resource that meets their needs. From our perspective, this makes them likely to respond to a Search Ad if it offers what they're looking for. On the other hand, a Display Ad could be presented on the loading screen for a mobile game – a context where the user intention and the contents of the Ad are much less likely to align. This is one of the reasons that Search Ads tend to convert better: target audiences are much more likely to encounter them when they're interested in the product or service being offered. The Display Ad Networks tries to distribute advertisements onto websites whose keyword theme is somehow related to the product or service being offered.
User Experience – Ad networks like Google want to make their audiences happy by optimizing the user experience however possible. For Search Ads, this means understanding the underlying needs and intentions behind a search query and delivering ads that meet the needs of the searcher. Google does this very well with full control over its own search engine platform. The equation for Display Ads, however, is a bit more complicated. Because Display Ads are distributed off-platform, Google wants its ad distribution partners to offer great experiences as well. Still, Google has limited control over user experience throughout its Display Ad network.
Display Ads vs Search Ads: When to Use Each?
Now that we've highlighted the major differences between display ads vs search ads, let's quickly go through when you should use ads on each network.
When to Use Search Ads
Driving Conversions – Search advertising works best when your target audience is near the bottom of your marketing funnel or the end of the customer journey. The most important time to get the prospect's attention is when they're ready to buy, so expect Search Ads to perform well when they're designed around "buying" keywords.
When Budget is Limited – When your advertising budget is limited, Search Ads are a great way to start driving conversions that can increase your short-term revenue growth.
Low Organic Traffic – If your website experiences low organic traffic, you can improve that with some content marketing and SEO. Until then, you should probably focus your PPC budget on Search Ads as a primary driver of revenue.
Selling Emergency Products/Services – Search Ads appear in the search engine results pages, so they're great for businesses that sell emergency products, services or solutions that are needed in a pinch. Our favorite example of this is a towing company. A person who types "Towing Companies Near Me" into Google probably needs their car towed and they probably have a strong intention of getting it done very soon. Google's Search Network does a great job of rapidly connecting this person with ads for a local towing company. With Search Ads, businesses can ensure that they're front-and-center when an emergency strikes and they're needed the most.
When to Use Display Ads
Growing Brand Awareness – Display Ads are a great way to build awareness about your brand. While Search Ads help your business connect with people that are searching for your specific keywords, the Display Network can put your ads in front of a much wider audience, including people who were never searching for you at all, but who now know about your business! Every digital marketer should learn how to create display ads that connect with their audience and increase brand awareness.
Low Search Volume – If you are targeting a keyword with low search volume, a Search Ad campaign may not generate a lot of impressions for you. This is especially true for companies offering innovative new products that are early to market. Still, a Display Ad campaign can help spread the word about your products and services, generate additional buzz around your keywords, and ultimately enhance awareness of your company and products.
Remarketing Campaigns – Some remarketing campaigns are extremely effective when executed through Display Ads. Remarketing campaigns target a person who has previously visited your website. If a user has not converted on a lead form or made a purchase, you can leverage display ads to serve them an ad on another website that is part of the display network. Most users will not convert on your website on the first interaction, so it is imperative to re-engage these users to build awareness & drive repeat interactions which can increase the likelihood of conversion. Digital marketers can leverage user behavior tracking to serve more personalized remarketing offers to past website visitors using the Display Ad network.
Summary
Now that you understand the difference between Display Ads vs Search Ads, we hope you'll be able to more effectively allocate your PPC budget between these powerful networks and optimize your ad spending to maximize profits!
Keep reading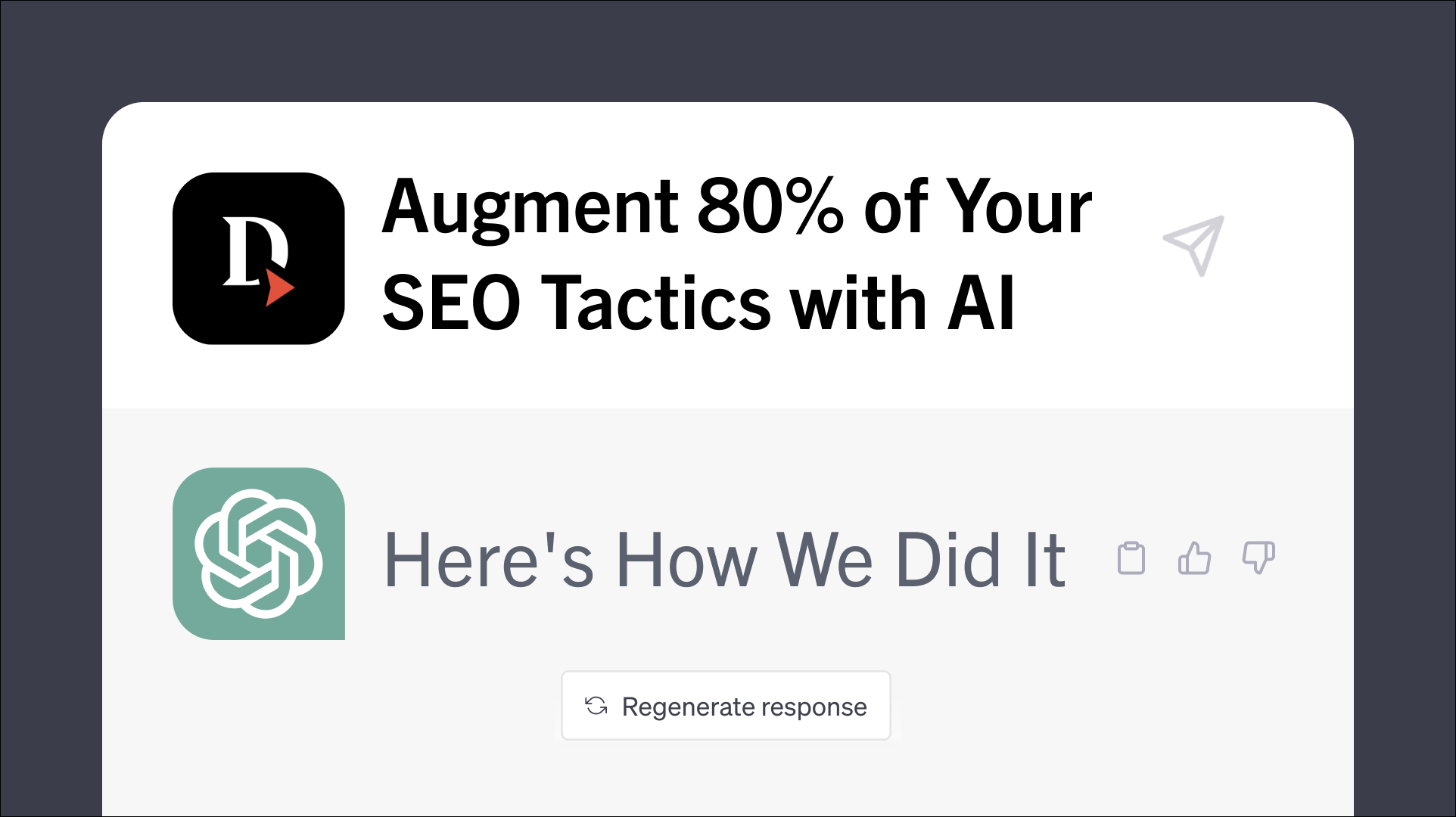 Blog
Augment 80% of Your SEO Tactics with AI. Here's How We Did It.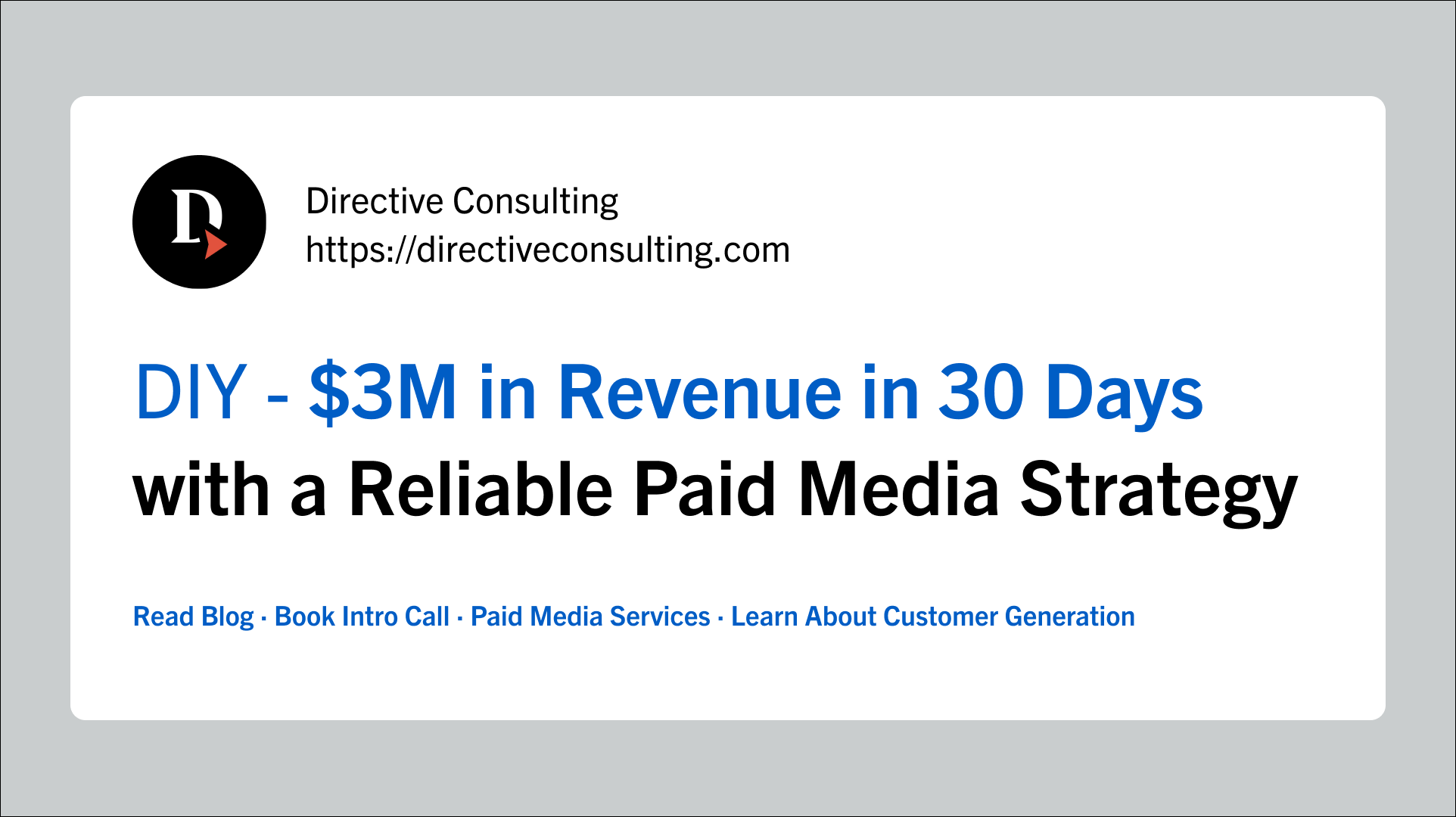 PPC
DIY: $3M in Revenue in 30 Days with a Reliable Paid Media Strategy
Social Media
Boost Your LinkedIn Engagement by 22% with These 3 Content Types