How To Leverage Your Product Market Fit to Increase Volume [VIDEO]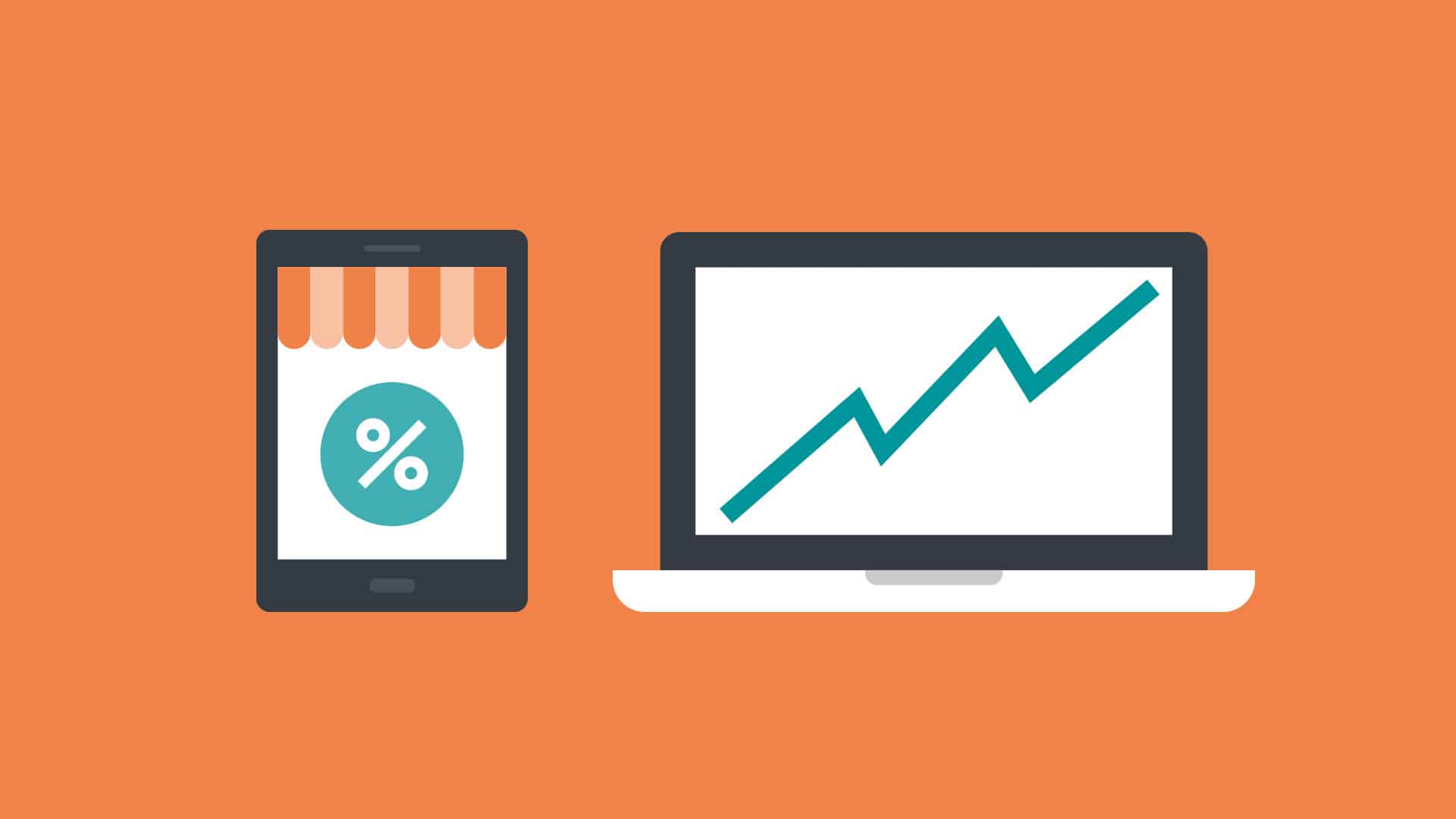 Today we're going to be talking about product market fit and how it's an undervalued role or skill set for a search marketer.

If you're in SEO or PPC, learning how to reposition the solutions, products, or services the organization you work for or with is a vital role to how you accomplish success. Today, we're going to talk about how you can do that for yourself or for your company.
Marketing is all about finding a niche or customer base and serving them better than anyone else. That's how a lot of people treat their businesses. They ask themselves, "Okay, what are we going to be the best in the world at and who are the people we can be the best in the world for?"
This isn't a bad business principle.
[ctt template="5″ link="6wtz2″ via="yes" ]Marketing is all about finding a niche or customer base and serving them better than anyone else. [/ctt]
Here at Directive, we're doing the same thing ourselves. We try to focus on working with B2B and enterprise.
The problem is if you're doing search marketing in a very narrow niche, it's oftentimes difficult to generate the volume of traffic necessary to get your opportunities, leads, and revenue to match your goals.
For example, if only 100 people a month are looking for the service you offer, it's going to be difficult to get the 100 leads your CEO or VP of Sales want. With that in mind, let's talk about how you can leverage your product market fit while expanding your audience to increase volume.
Understand the Broader Category
First, we need to understand the broader category that we exist within. For example, at Directive Consulting we are a B2B SEO agency. Unfortunately, that has only a couple hundred people searching it a month. We need to ask ourselves, "Okay, does the broader market even know that a B2B-only solution exists? If they don't, where can we position ourselves so that when they're looking for it unknowingly, we can stand out?"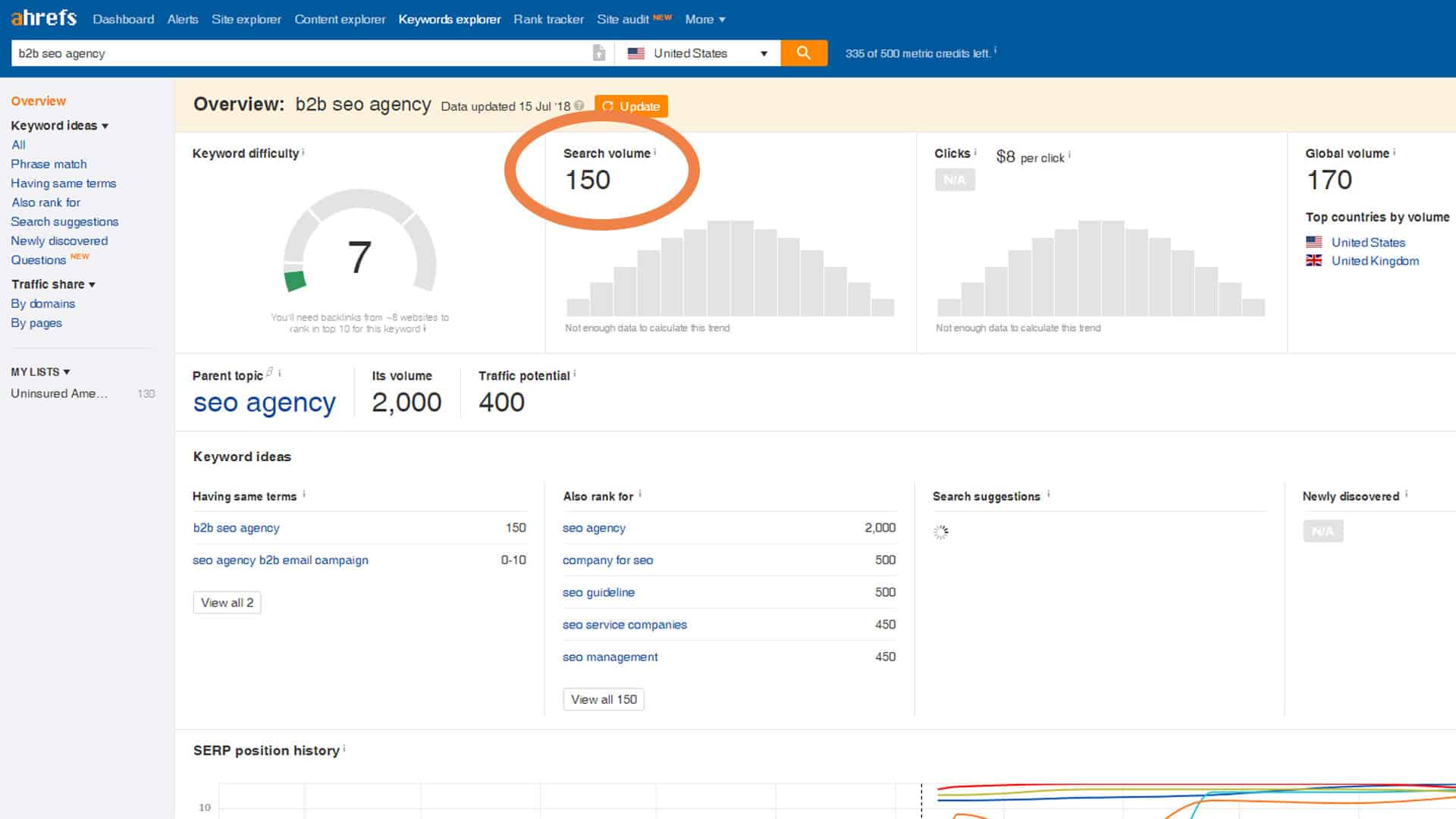 What we do is look at the search engine results page for "SEO agency", "SEO company", and "SEO service" related keywords — the broader category that we exist in.
For yourself, maybe you're a very specific type of cybersecurity company. You only do endpoint protection but you know that there are not enough people looking for endpoint protection every month for you to hit your sales goals. What you want to do is go broader into the cybersecurity category and figure out to reposition your endpoint protection deliverable to stand out from the competition. We need to think broad and stand out with our ideal customer persona through our unique selling proposition.
Third Party Sites
One of the best ways to do this is to go to third-party sites. We talk about this a lot here. For our industry, it's Clutch, 10 Best SEO, and other sites like that. For your industry, it might be Capterra, Software Advice, G2 Crowd. Whatever that is, we want to figure out the broader category that we exist in and then use our product name, callouts, or our titles to differentiate it. These areas are opportunities to stand out and make our brand unique so that our ideal customer persona sees that and says, "Wow, I never even knew that solution existed but that's exactly what I wanted" — then process to click on our ad or site.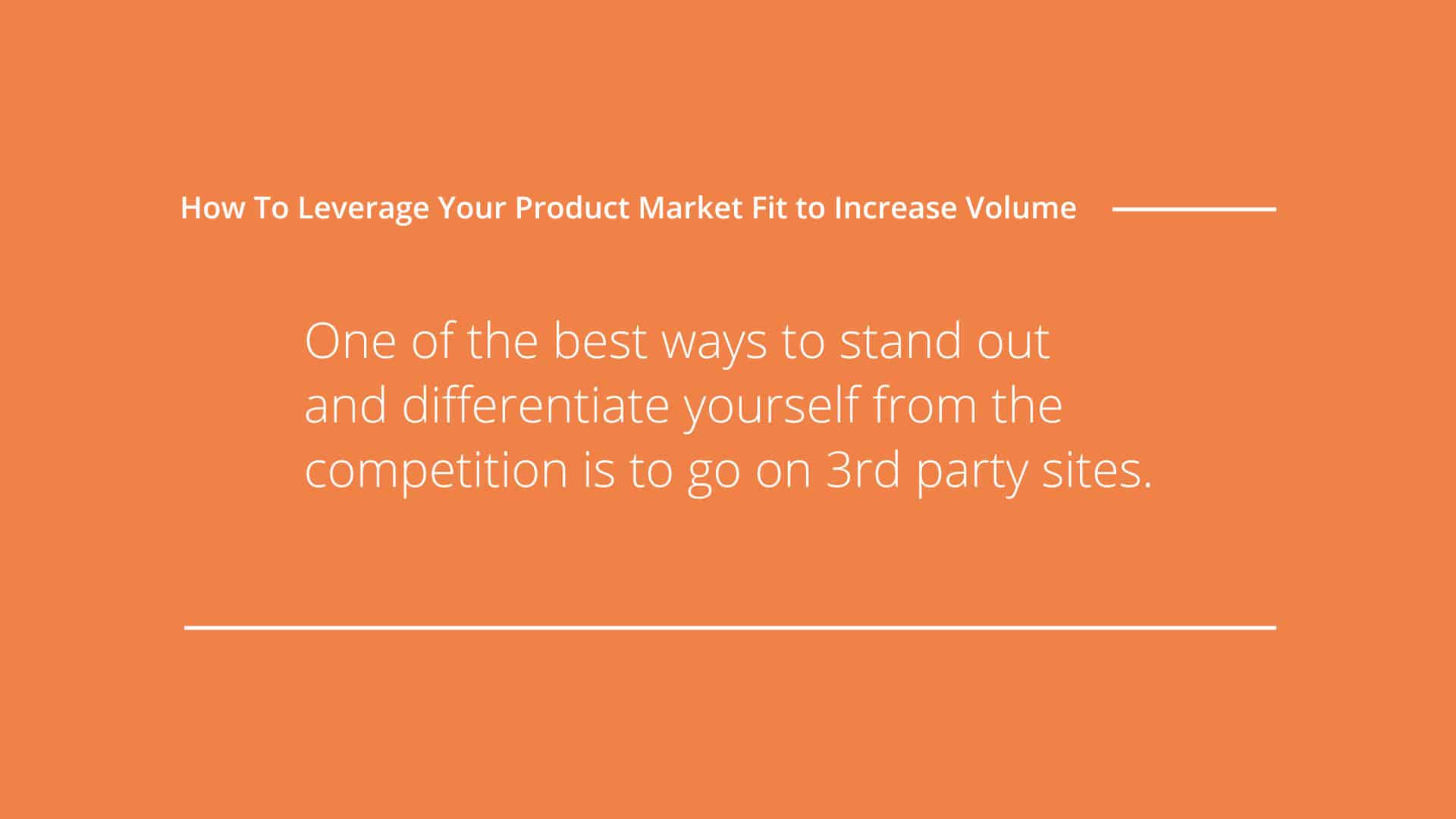 Using Product Fit to Increase Volume Hacks
Now, before I finish I want to give you a couple little hacks.
Write Content For Industry's Trade Publications
One way to really improve your brand awareness in search and to be able to control industry conversations is to take the broad keywords for the categories you exist in and write content on your industry's trade publications.
For example, I wanted to rank number one for "B2B SEO" but I didn't think I could do that with my own website. So, I wrote "A Fresh Perspective on B2B SEO" for Search Engine Land, knowing that if I took a more authoritative site and could write for them that I could start to rank for the broader category of keywords for my business. I could then start to control the conversation around B2B SEO so that our service offering stands out compared to the rest of the conversation.
If you're in technology, ask yourself: "Could I write for CIO?"
Don't write to CIO about of your new product or some thought piece you have, but to write the definitive guide on endpoint protection for CIO. So that you could rank number one for endpoint protection — via their site — so that you're able to control the conversation of what people are looking for when it comes to endpoint protection.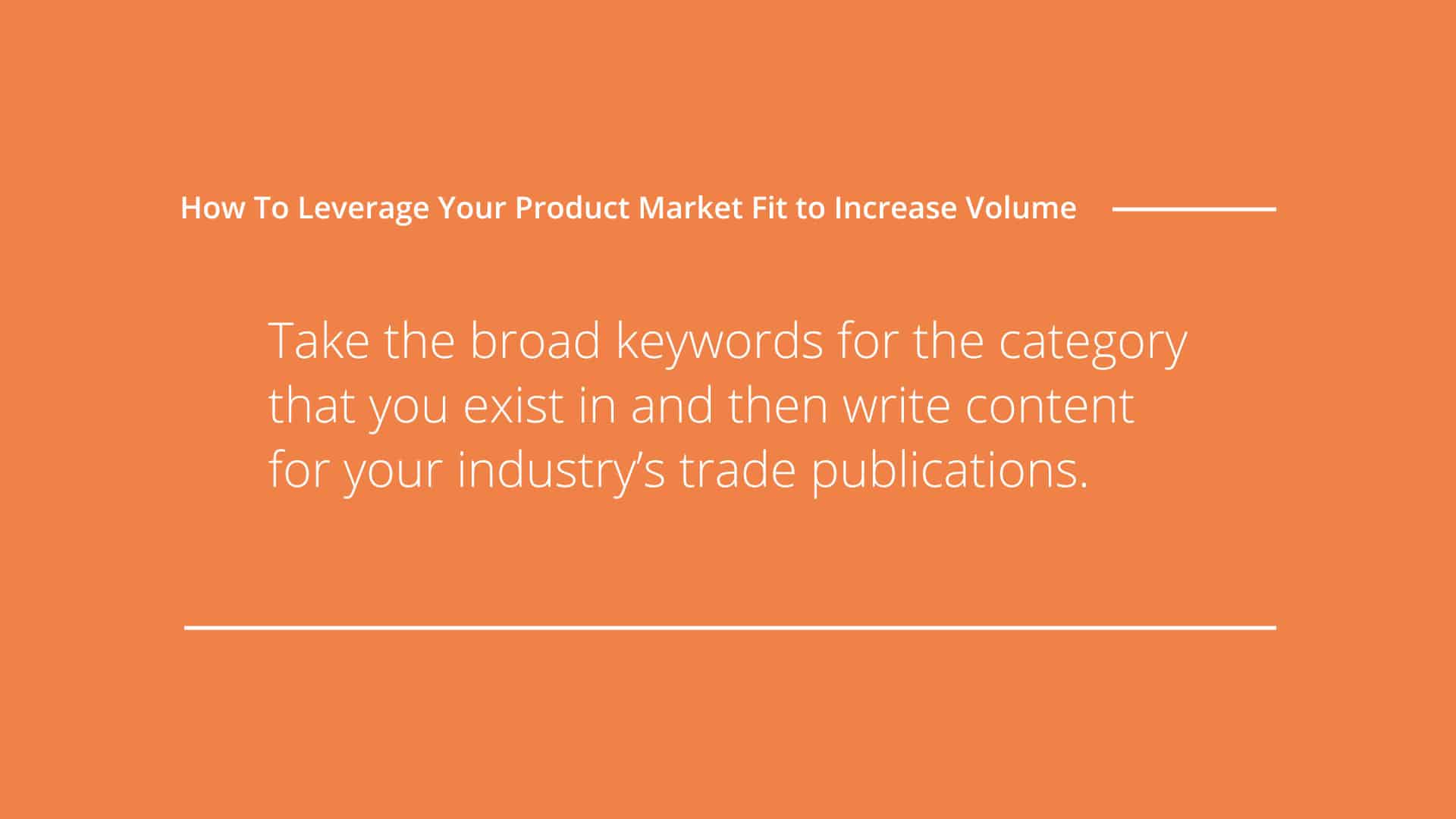 By doing this, your endpoint protection software solution service stands out, is driving traffic, leads, and revenue — all because of how you positioned your product in the greater market. That is the value of search marketers and what they can bring to understanding how to grow a product, service, or solution through the internet.
Write for Those Keywords That Your Competition Hasn't Quite Done Right
Lastly, for your own content, if you're just getting started and you're not the most authoritative player in a space — you're a challenger brand, a startup — what you want to do is write for the long tail. Write for those keywords that your competition hasn't quite done right.
This is how you can do that:
Log into SEMrush
Take the URL of the largest player in your space
If they have a subfolder for all of their content, type URL containing blog in SEMrush. All their posts are in their blog subfolder, so type "blog containing in the URL"
Search for "number of keywords greater than 4"
Then, "position greater than 5"
Now, you can find every long tail keyword that the largest player in your space or even the trade publication in your space isn't quite ranking the top five for because they don't have a specific enough piece of content. You can then go out and write that very specific content.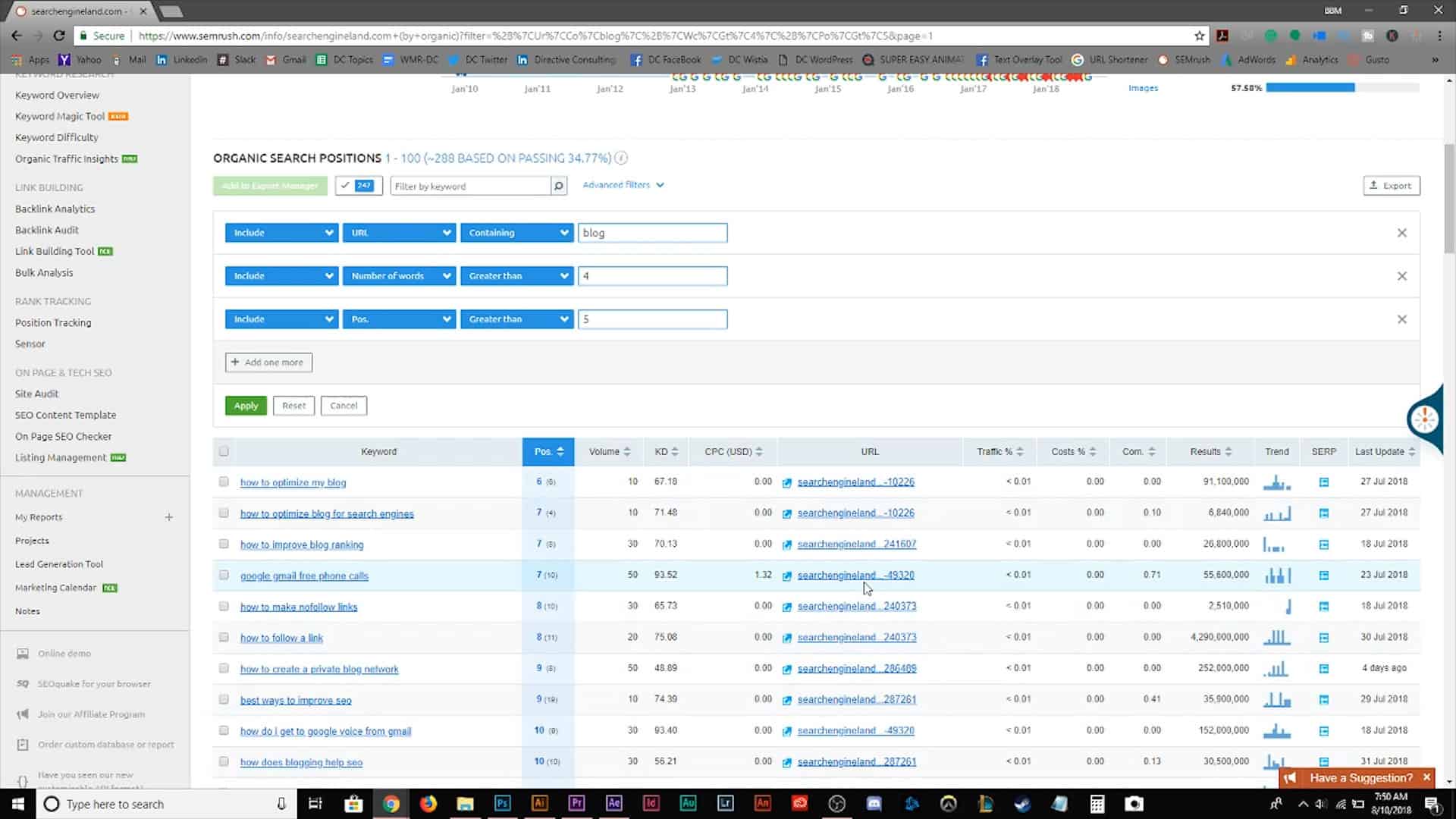 Final Thoughts
By doing this consistently, you're able to rank immediately, drive significant traffic due to the clickthrough rate of the number one position being 30%, and anything out of the top 5 is less than 3%. You can make up the volume difference in not having as many people searching for a long tail term if you can rank number one for it.
By piggybacking off these long tail terms, you can grow your own organic traffic while riding on your biggest terms for other people on trade publications and other websites. You're getting your brand out there on the top of the funnel where you couldn't rank yourself and at the bottom of the funnel where you can.
Then on the PPC side, you can layer those positions with search ads to see how they're performing from a keyword perspective to then see if you want to keep doing a long tail approach or mix up your content strategy.
Hopefully, this helps you to leverage your product market fit to expand your audience and increase volume. Let us know what you think in the comments and subscribe as always. Thanks!
Keep reading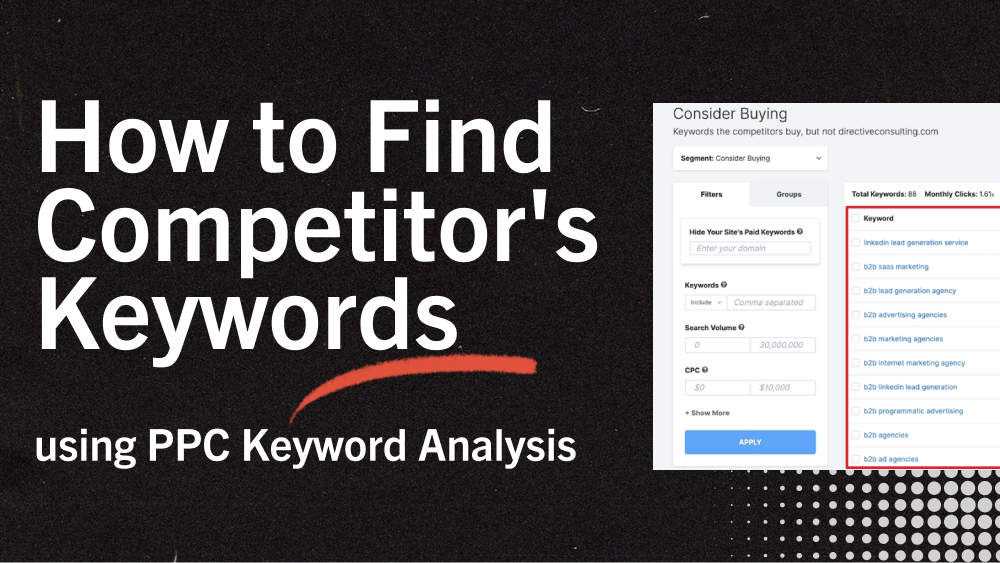 PPC
How to Find Competitor's Keywords with SpyFu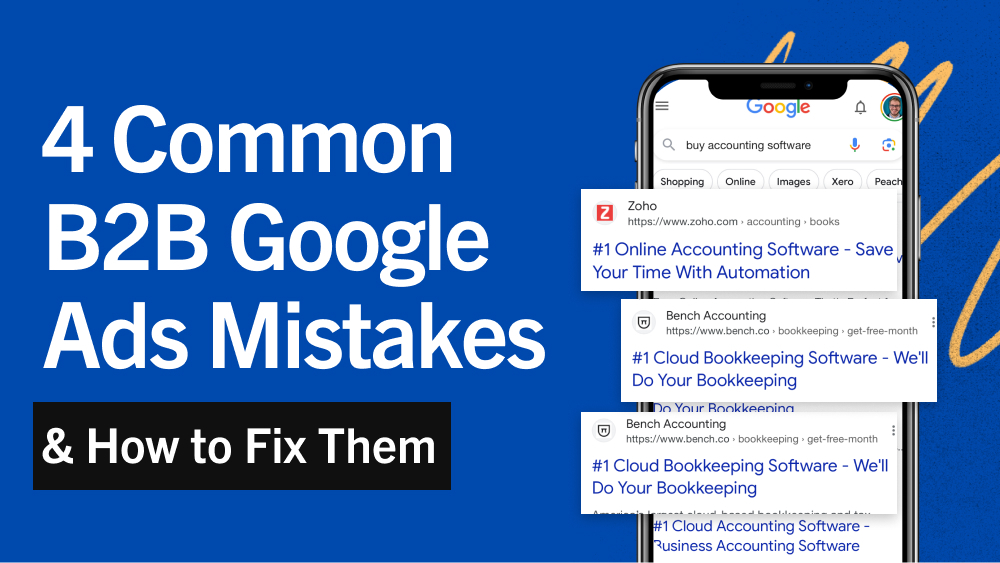 B2B
4 Common B2B Google Ads Mistakes and How to Fix Them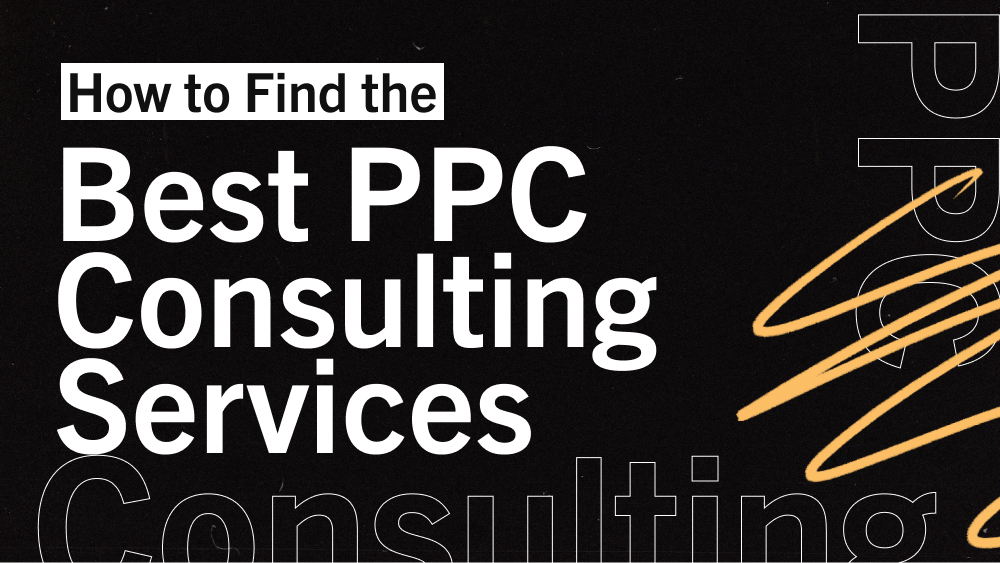 Agency Life
How to Find the Best PPC Consultant Services