How to Make Tough Business Decisions as a Marketing Leader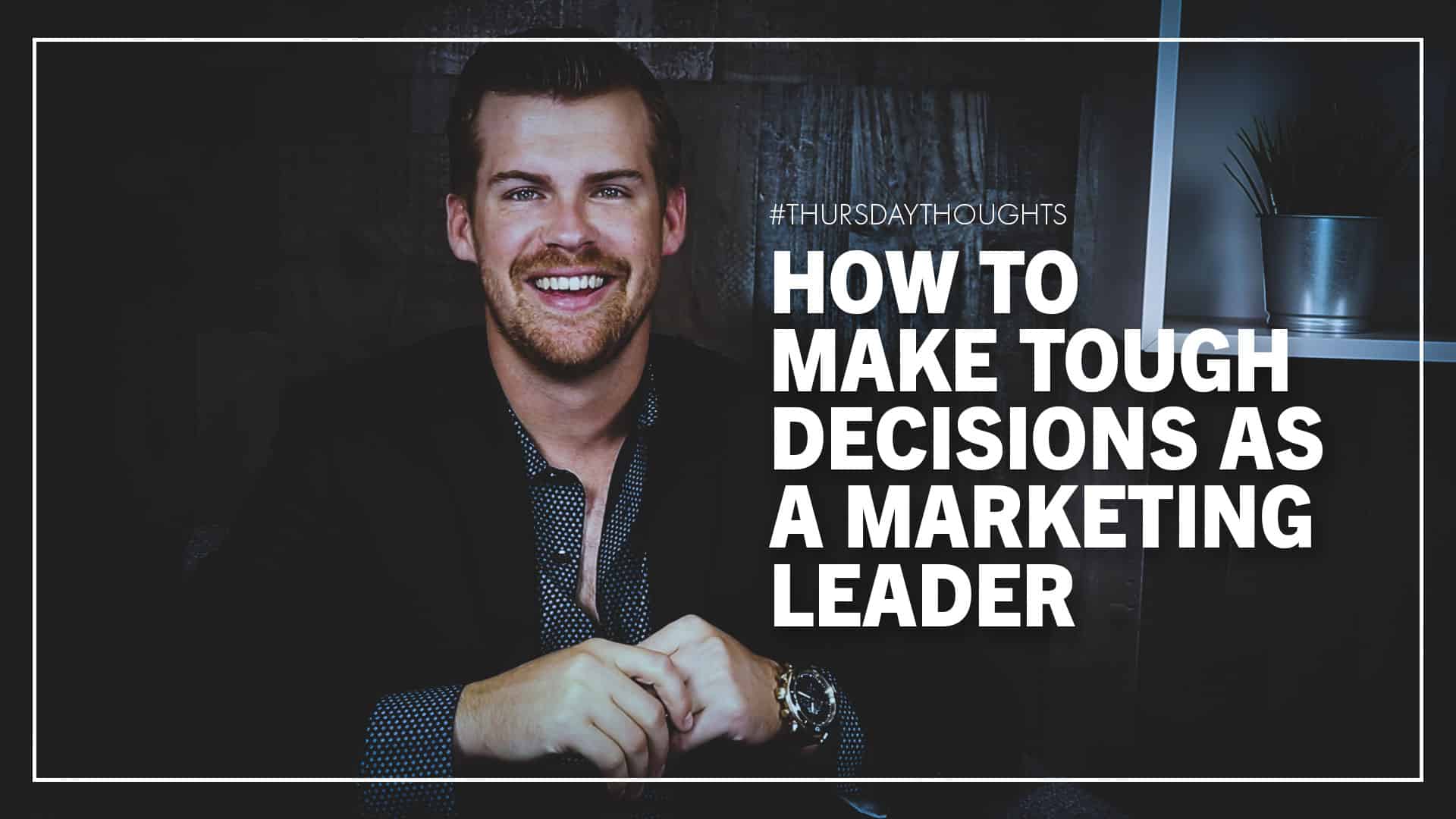 Today, we're going to discuss how to make tough business decisions as a marketing leader. Every day we have decisions to make. Some are operational, some are marketing-focused, some are based on clients.
What's difficult is to equip yourself with the confidence to stand up for an opinion that you might not be 100% sure on. I catch myself often stressing over not having enough information to make the best decisions possible.
Sometimes I don't feel empowered in the business decision-making process! I'm here to tell you that executing the empowerment aspect is essential. Finding what empowers you is where the value's created.
Let's talk about my personal method for making business decisions.
Business Decisions 101
To start, I do three things. I grab a pen, a piece of paper, and I write down all the information I have about the situation.
The physical process of writing down my thoughts helps make this information more digestible. Because of this, I don't take notes on paper. I only do this when I'm trying to make decisions.
Previously, I was trying to understand the best process to add talent to our team. I was really nervous. Thoughts such as "If we hire those three people, what if we don't get quality work?" or "Ahh, that's a lot of cash right now. How do we make this decision?"
So, I started to write down the facts. For example, over the last six months, we have generated x many clients. Okay. Over the last six months, we've generated x many opportunities. When I review the information, we've closed x deals.
What I start to discover is by the time I'm finished writing, the decision I need to make basically pops out at me. Often, we're so stuck in our own heads that we aren't able to properly process decisions we obviously need to make.

Now, Confidently Make Business Decisions
Let's face it. As a business leader, you have a lot of business decisions to make each day. You're working with account-based-management, you're looking at what's working in search marketing, and you're creating company content. And don't forget, you always have to keep your budget in mind.
How do you choose what's the most important? How do you work with long and short-term goals?
My encouragement to you is to stay focused and write down every known fact about the situation. Your answers will become self-evident, and you can make educated, empowering decisions that you're motivated to execute.
Keep in mind, sometimes road bumps pop up. I'll write down all the known facts, I'll make a decision, and then what I like to call a "blip" happens. This blip occurs in my life or in my business, and it shakes me.
I'll start to become nervous and I'll retract my self-evident decision. Staying safe, I revert back to what I was doing previously. That's why it's crucial to keep your paper.
Keep those facts with you so you keep your confidence in your decision-making and remember WHY you made that decision in the first place.
Having this sort of inspiration will improve your decision-making speed and overall the results of the marketing campaigns you're running and the decisions you're making.
_
Music: http://www.hooksounds.com
Keep reading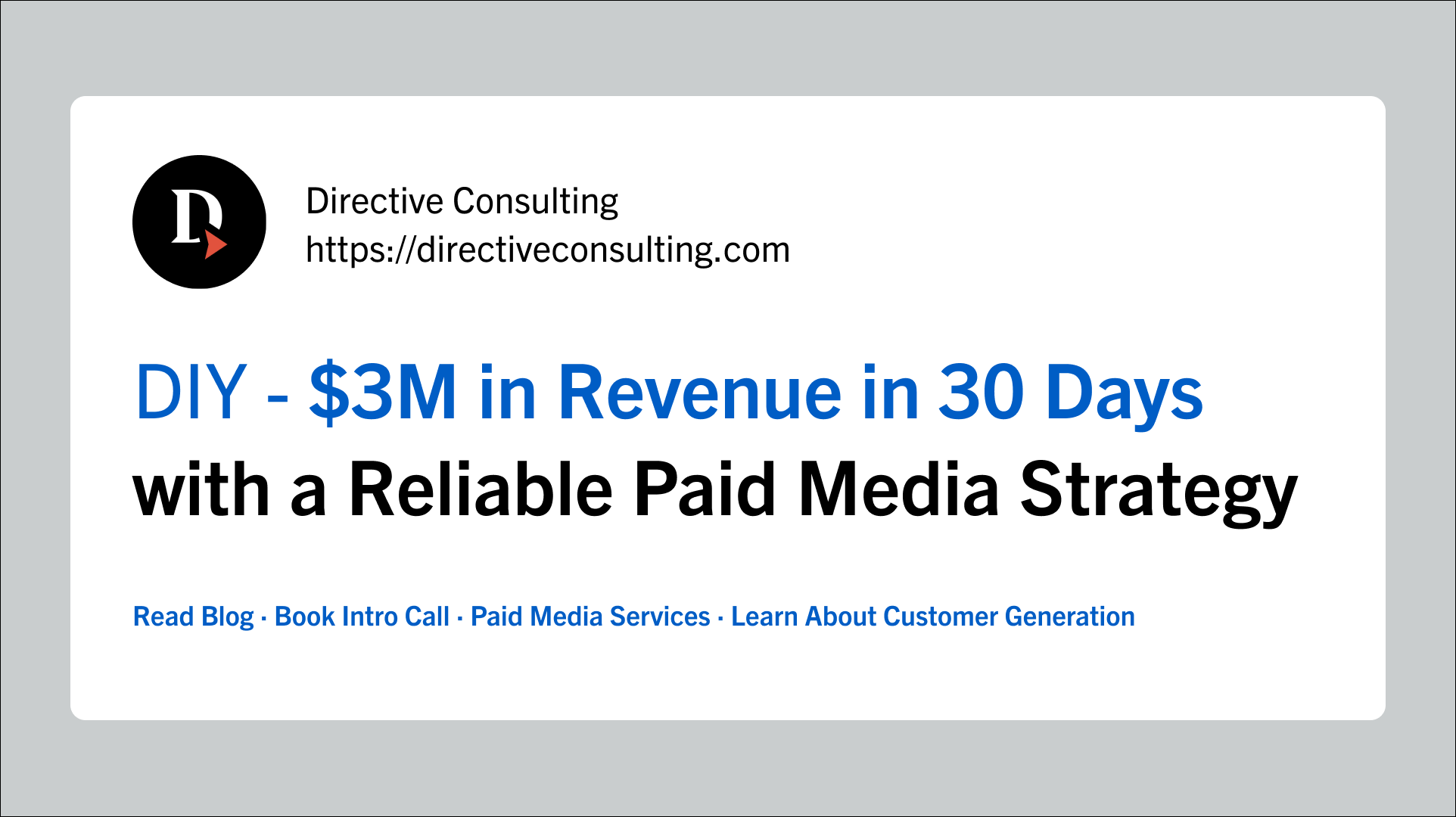 PPC
DIY: $3M in Revenue in 30 Days with a Reliable Paid Media Strategy
Social Media
Boost Your LinkedIn Engagement by 22% with These 3 Content Types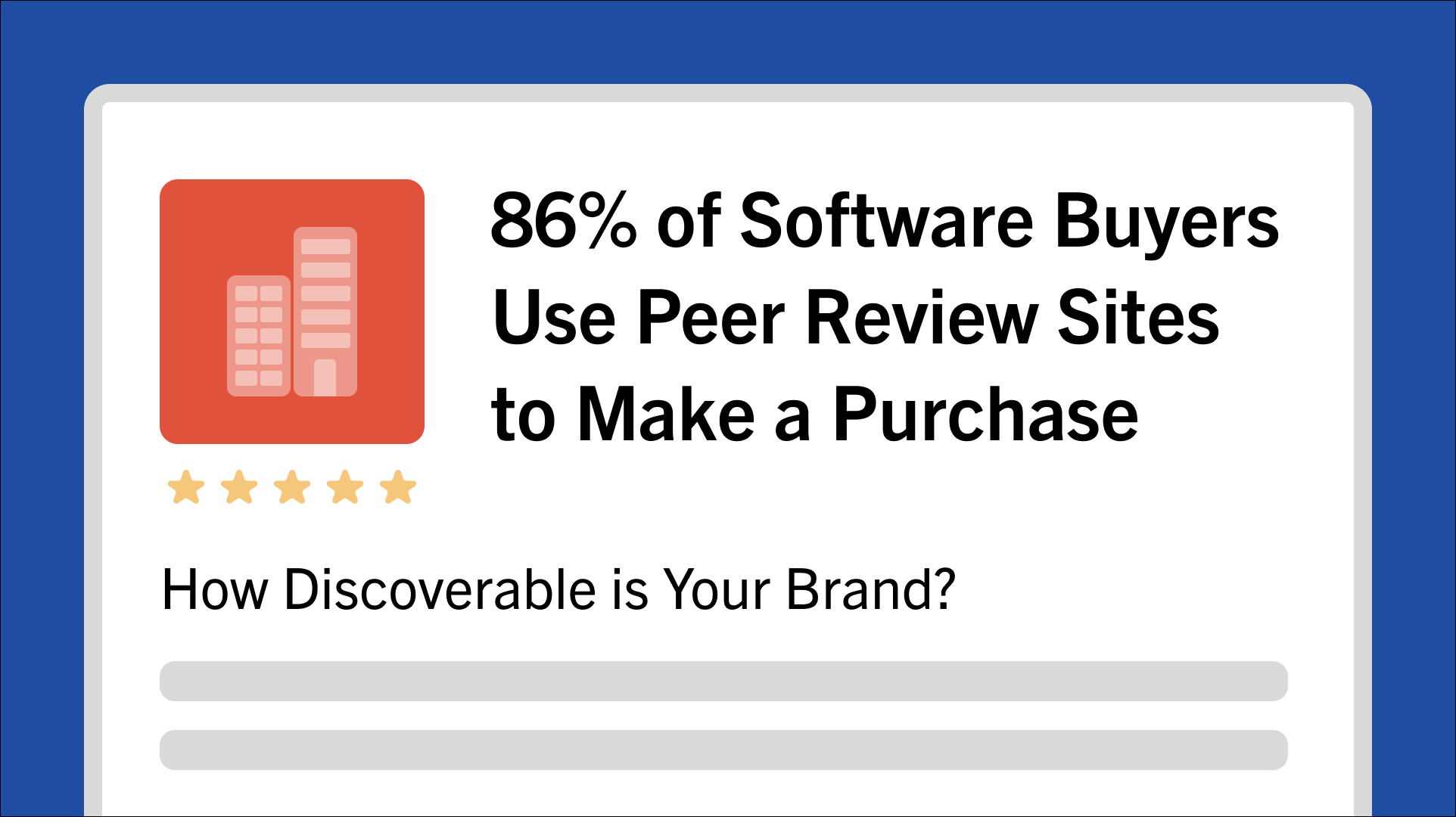 Sales
86% of Software Buyers Use Peer Review Sites to Make a Purchase. How Discoverable is Your Brand?