7 Best Ways to Learn SEM (Search Engine Marketing)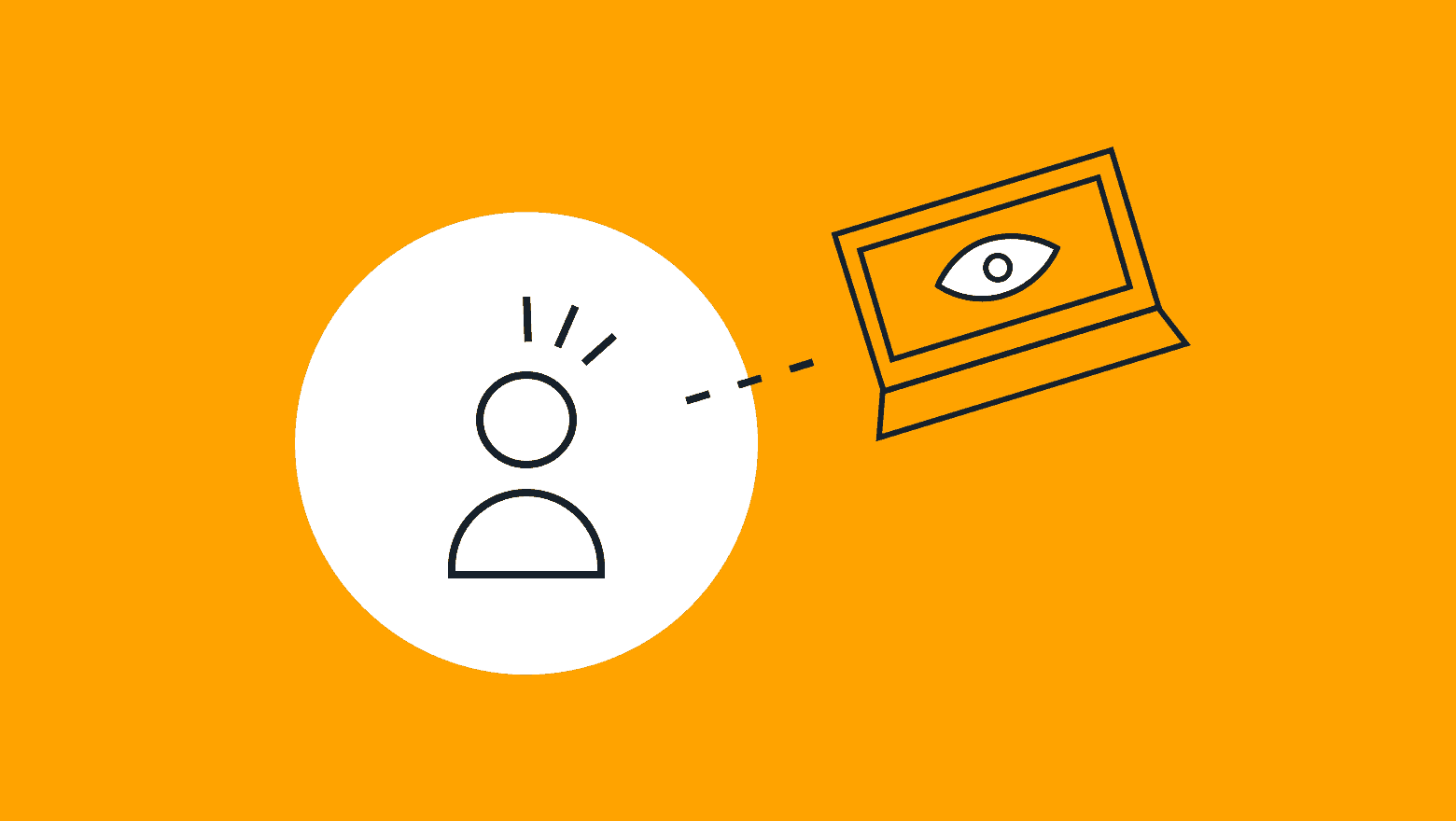 Looking for the fastest and most cost-effective way to learn SEM?
Search engine marketing (SEM) is one of the best ways to generate free or low-cost traffic for your website, blog or eCommerce store. To start capturing this traffic, digital marketers need to learn SEM skills, including paid search marketing and search engine optimization. However, with so much information available, it can be tough for marketers to plot out the fastest way to increase their skills and start getting results.
To help out, we've created this guide describing the 7 best ways to learn SEM. With this guide, we hope you'll be able to identify the method that works best for you and plot a course to SEM success.
What is SEM?
SEM essentially means that you're marketing your business on search engines, including Google, Bing, and their partner and network search engines.
SEM is often focused on pay-per-click advertising and paid search campaigns, but may also include search engine optimization activities with the goal of capturing organic search traffic.
Google, the world's leading search engine and the #1 most-trafficked website on the Internet, processes 5.6 billion search queries per day. With such a massive user base, web pages that rank near the top of the results pages for targeted keywords can generate hundreds or thousands of website visitors per day. As you learn SEM, you will understand how to build profitable advertising and organic search campaigns that capture a slice of Google's enormous daily traffic and turn it into real business revenue.
Now, let's review 7 of the best ways to learn search engine marketing.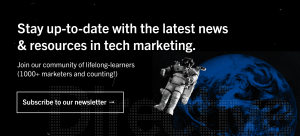 7 Best Ways to Learn SEM
Read SEM Blogs
Overview: SEM blogs are one of the best ways to keep up with trends in the industry and stay current with the latest SEM techniques and case studies. SEO software companies like SEMrush and Moz publish popular blogs with loads of case studies, industry reports, and comprehensive how-to guides related to SEM.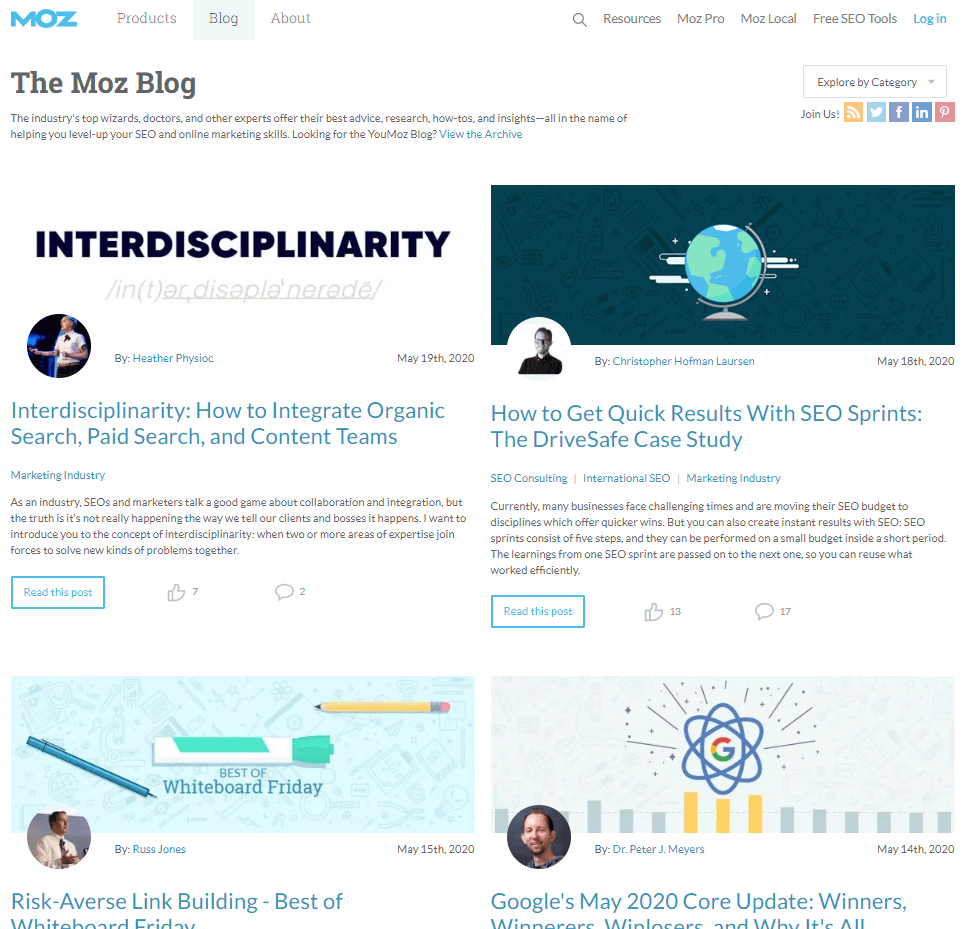 Pros: SEM blogs are free to read and follow! They can contain lots of valuable info on a variety of SEM-related subjects.
Cons: Older blog content goes out of date as search engines adjust their algorithms, so you'll have to double-check any facts you read in older articles. Blog articles can give you theoretical knowledge of SEM, but you'll still need hands-on experience to develop genuine know-how and problem-solving skills.
Read a Search Engine Marketing Book
Overview: A quick search for "Search Engine Marketing" on Amazon yields over 2,000 different books on the subject. If reading a physical book (or an eBook) is your preferred method of digesting content, you can absolutely learn SEM by reading paperbacks.
Pros: With over 2,000 search engine marketing books available, there's no shortage of content. With your own Kindle device, you can actually get instant access to most of the SEM books that are published on Amazon.
Cons: "Publishing Amazon eBooks" is a popular online money-making tactic, so you'll find loads of published SEM books with recycled, out-of-date, or low-quality content. You'll have to research authors and read reviews carefully to find quality information that leads you in the right direction.
Take College or University Courses
Overview: There are thousands of colleges around the world that offer two or four-year programs for digital marketing. These programs are ideal for future marketers who place a high value on credentials and benefit from structured learning and accountability.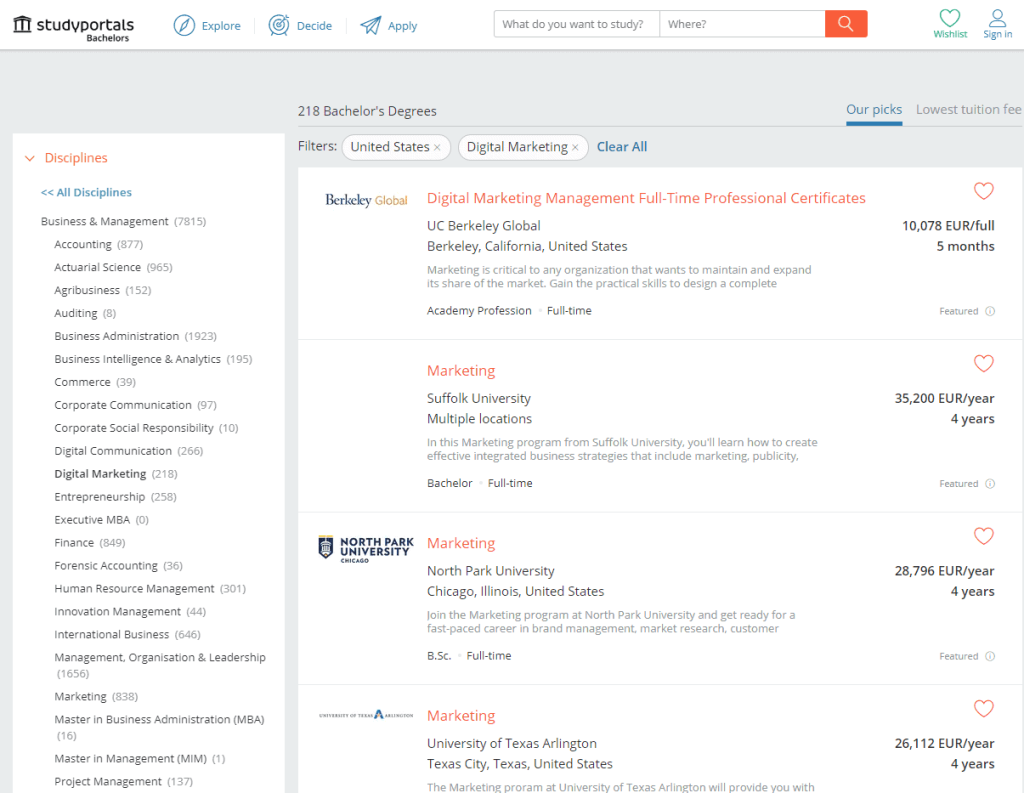 A quick search on Study Portals revealed 218 bachelor's degrees for digital marketing in the United States alone.
Pros: College and University courses will typically cover a broad scope of subjects when it comes to digital marketing. You'll also get a diploma and add a line to your resume for future employment opportunities.
Cons: Colleges are the most expensive way to learn SEM, and students often graduate with low-depth knowledge across too many subject areas and a lack of practical experience.
Pay for a Professional Trainer
Overview: If you're trying to bring SEM capabilities into an existing business, hiring a professional corporate trainer could be an option. There are all sorts of corporate trainers, consultants, coaches, gurus and SEM experts available that will deliver in-person or online training sessions for yourself and your team.
Pros: Professional trainers that know their stuff can deliver quality information in a concise and digestible format like an in-person presentation or webinar.
Cons: Professional SEM coaches vary widely in skill, knowledge, price and teaching ability. As a result, you'll have to spend time verifying the credentials of anyone you choose to hire. You'll also be paying consultant fees ($$$) for them to share their knowledge and expertise. Once they're gone, you're left with nothing but a few pages of notes and an invoice – it's still up to you to figure out how to implement what you learned.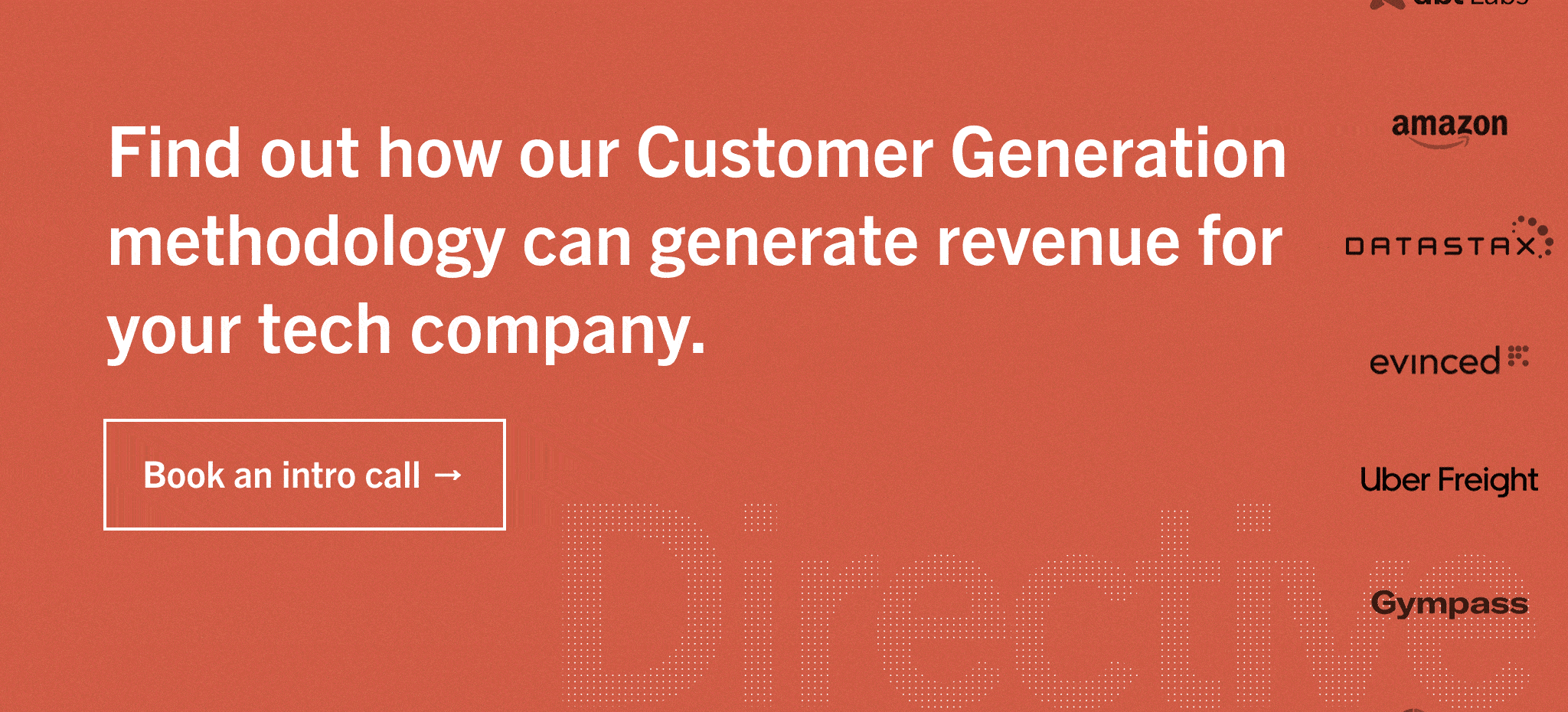 Learn Directly from Google
Overview: Through the Google Digital Garage, marketers can take a free three-hour course that covers the basics of search engine marketing.
Pros: As the largest search engine in the world, Google is a leading authority on search engine marketing. Digital marketers should listen carefully to any SEM information that Google provides and incorporate it into their campaign design and philosophy.
Cons: This course offers a high-level overview of SEM and SEO-related topics, but digital marketers will still need to develop hands-on skills by creating real organic and paid search campaigns as they learn SEM.
Enlist in SEM Boot Camp
Overview: SEM boot camp is somewhere between a college course and a professional trainer. Boot camps are usually in-person workshops, 6-12 weeks in length, where participants will develop theoretical and practical knowledge of SEM-related topics.
Pros: The boot camp structure is all about getting marketers the most hands-on experience in the least amount of time. A class schedule of 20+ hours/week over a 6-12 week period can incorporate both hands-on application and theoretical learning of SEM concepts.
Cons: Bootcamp courses, especially in-person ones, are costly. They're designed to help you launch a new career, so overall the cost may be justified, but there are absolutely more cost-effective ways of learning SEM.
Register for an Online Course
Overview: Signing up for an online digital marketing course is one of the most cost-effective ways to learn SEM. You'll get access to course material that you can study on your own time as you work towards SEM mastery.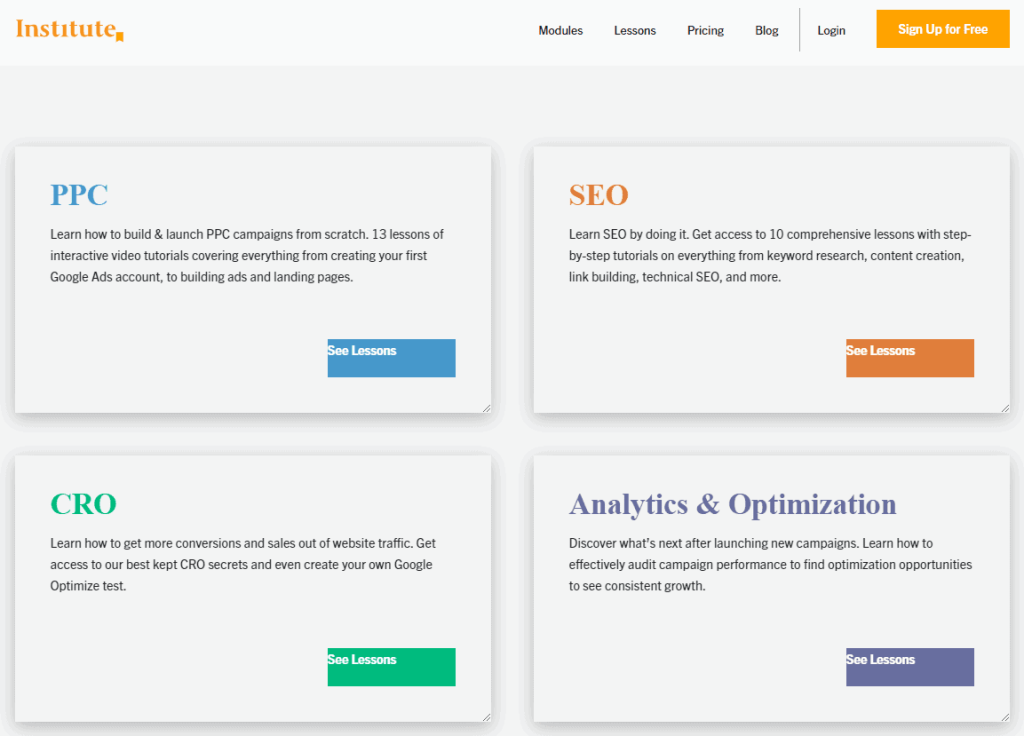 The Directive Institute offers 40 lessons of step-by-step training across four subject areas that are essential to search engine marketing.
Pros: Online SEM courses are convenient and low-cost, making them the preferred option for most digital marketers. You can work through the content at your own pace and complete practical exercises to gain real experience doing SEM.
Cons: You won't get a college diploma, but you will develop skills and knowledge that you can use to start succeeding with SEM.
Final Word
In our view, the best way to learn digital marketing is to:
Start with basic definitions of the most common terms
Learn about the core concepts of SEM
Develop technical SEM skills, incorporating the most current search engine marketing tools
Practice those skills by building real SEM campaigns
Create a portfolio of successful campaigns that demonstrates your SEM skills
To help digital marketers learn search engine marketing in the fastest and most effective way, we created Directive Institute, an in-depth online marketing course with detailed lessons and exercises to help you gain practical SEM experience.
For a low cost, anyone can enjoy unlimited access to all of our course materials. We've painstakingly optimized every lesson, incorporating our unique insights and agency experience, to transform our students into SEM experts as quickly and efficiently as possible.
For a limited time, we're offering a free trial of Directive Institute so you can find out if Directive Institute is the best way for you to learn SEM. Start your free trial, here!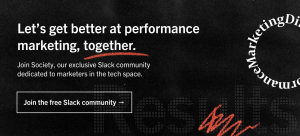 Keep reading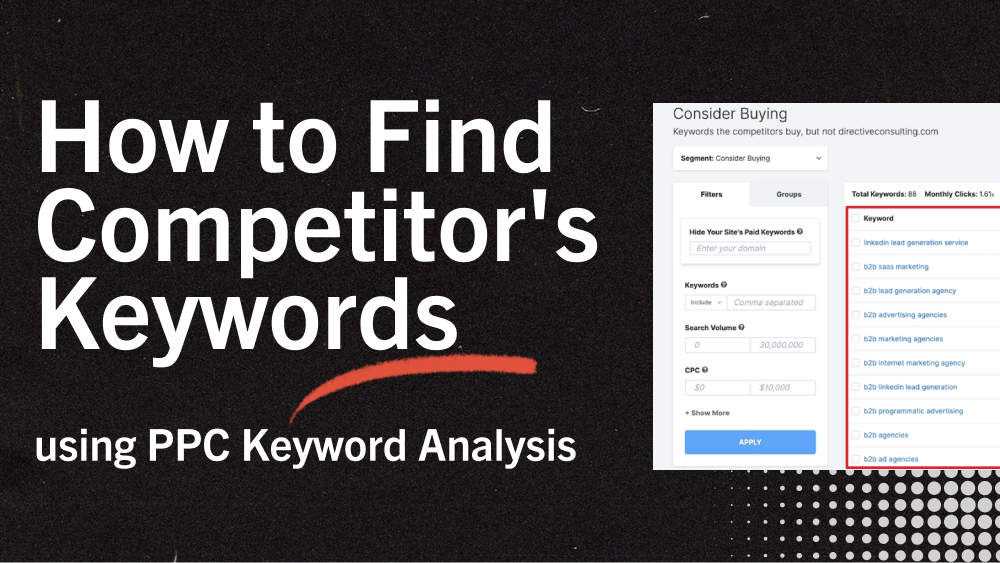 PPC
How to Find Competitor's Keywords with SpyFu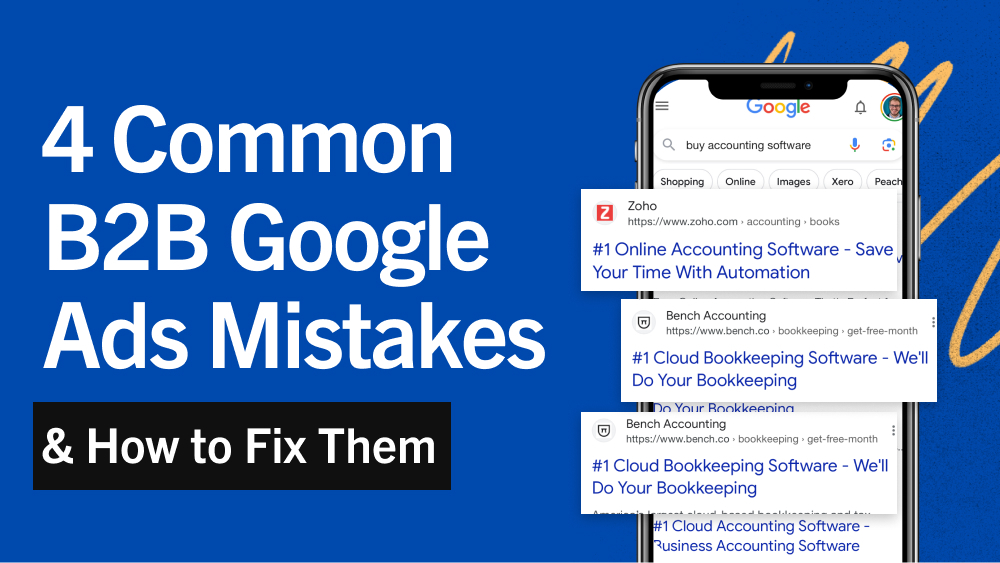 B2B
4 Common B2B Google Ads Mistakes and How to Fix Them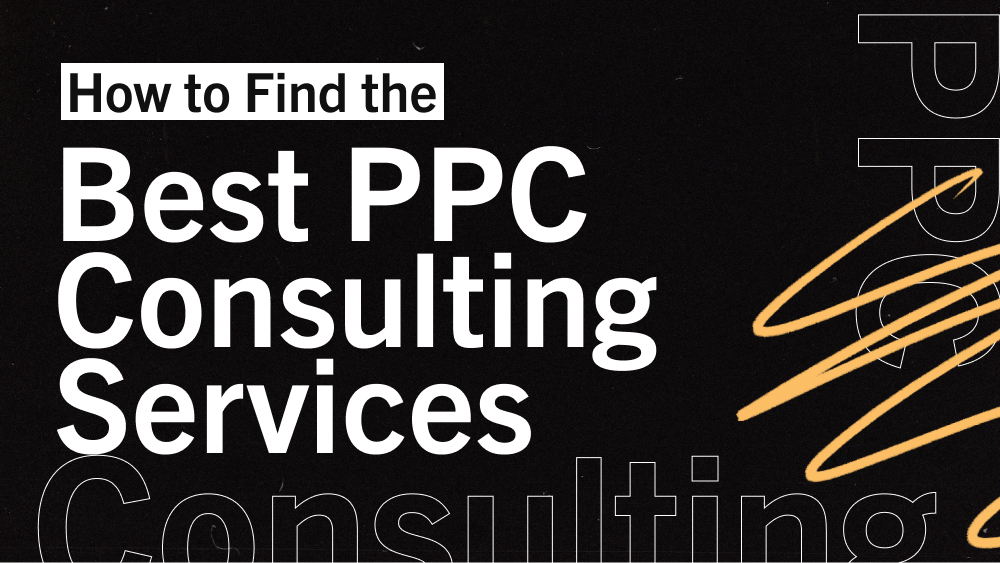 Agency Life
How to Find the Best PPC Consultant Services