Moment with a Marketing Maverick – Sonya Hansen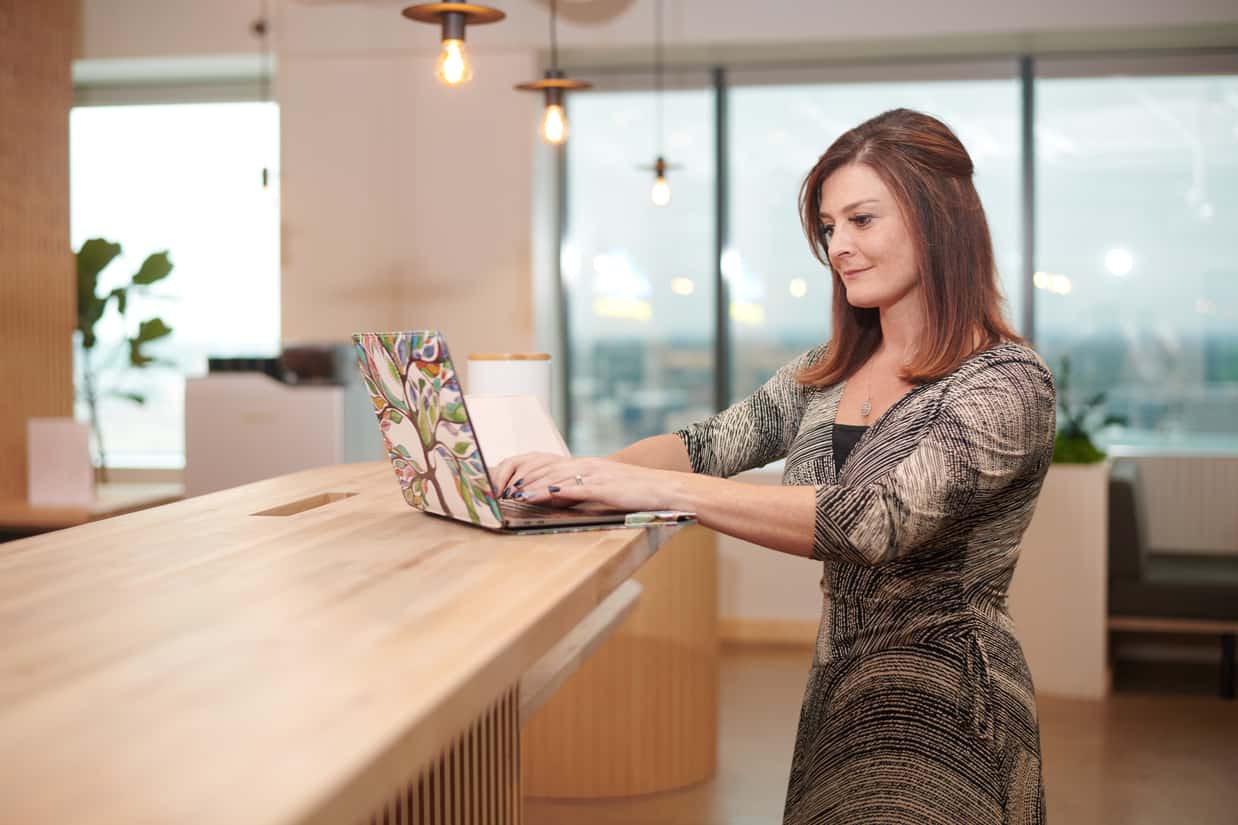 Sonya Hansen is the director of demand generation at Matillion, a team that delivers technology that helps companies exploit their data in the Cloud. Matillion's products, purpose-built for the cloud, allow customers to achieve new levels of simplicity, speed, scale, and savings. Sonya is responsible for leading a team of "whip-smart" marketers in the U.S. and U.K. across areas that include analyst and press relations, content creation, lead and demand generation, and marketing operations.
Tell us about your current role and what your job entails.
I seek to provide strategic direction for the business and work closely with sales, executive, and product teams to give Matillion a more significant impact on the data transformation market.
Ultimately, my team is responsible for sharing Matillion's thought leadership, engaging potential buyers and users of our product, and utilizing marketing technology to help our broader go-to-market team act quickly and have relevant conversations.
At the end of the day, we are focused on influencing opportunity and revenue growth through our marketing programs and campaigns.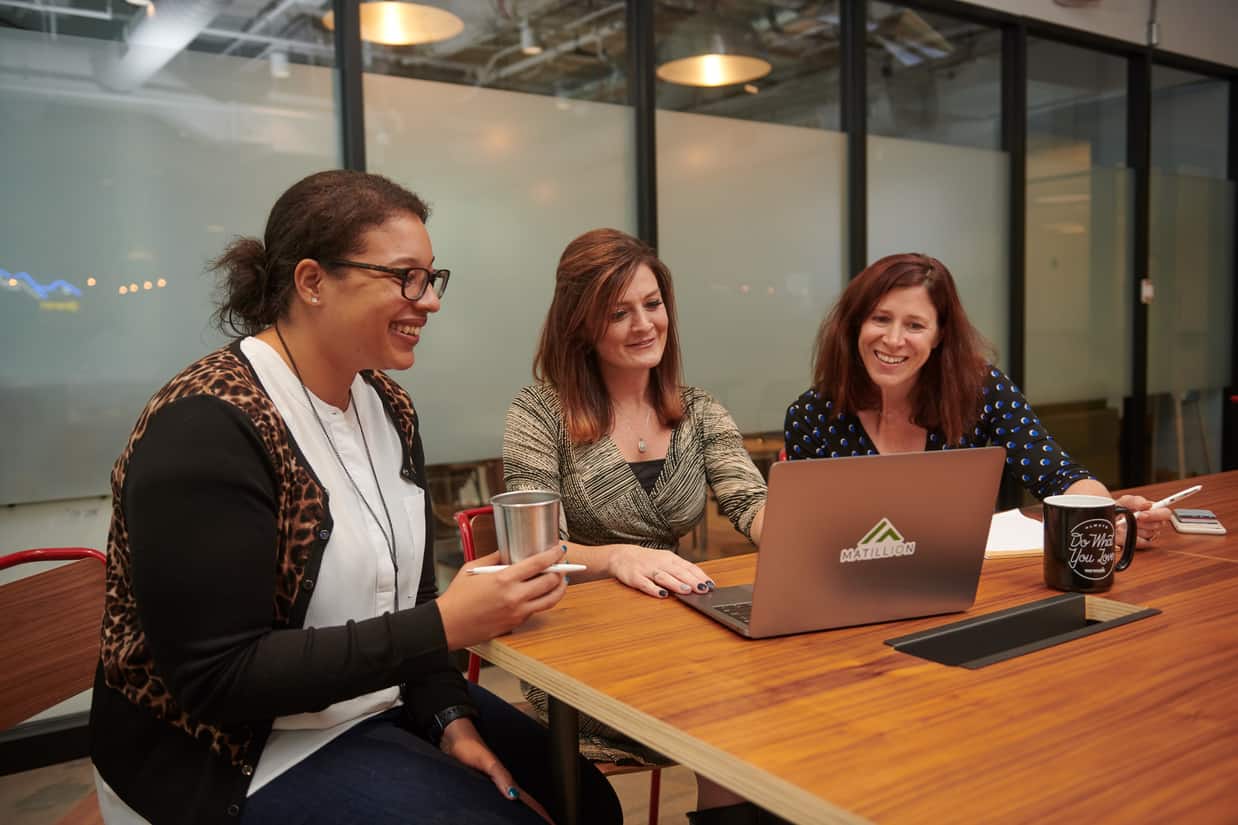 How did you start your career in marketing?
My career in marketing started back in high school. I was part of DECA, a business club that seeks to improve educational and career opportunities in marketing, management, and entrepreneurship for students. As a member of DECA, you compete in a category at the local, state, and national high school level. Through DECA, I discovered a passion for thinking on my feet and innovating unique solutions to tough problems.
Following high school, I had several internships in different areas of marketing — communications, events, demand generation — that helped solidify my desire to become a world-class marketer. One of my internships turned into a job offer, and the rest is history.
What is the biggest challenge you have faced as a marketer?
One of the biggest challenges I've faced as a marketer is ensuring that data is clean, dependable, and tells a true story. As a company grows, team members increasingly input data into systems like SFDC, marketing automation platforms, digital advertising platforms, and many other tools.
The more data sources you have, the more complex your reporting structure will be. You must determine if you want your data to sync across all platforms, be visible to everyone, be editable, and so on. As a marketer, it is difficult to reach a point where you can pull a single dashboard and call it your "source of truth".
What does it take to succeed in B2B marketing?
It takes a good balance of creative and analytical mindsets. The analytical part of marketing is where we become scientists — creating hypotheses, running experiments, looking at the data, and making better decisions.
The creative side allows us to explore how all of the puzzle pieces of a campaign fit together. We are empowered as marketers to get creative with our approach and have so many tools at our disposal. From digital advertising to face-to-face events and email nurturing to personalized content, we have an opportunity to delight potential customers at every turn.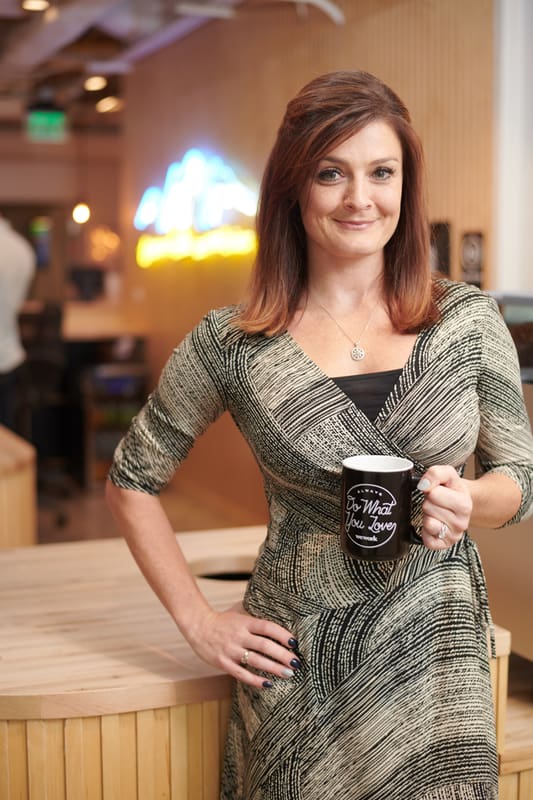 What does a quality lead look like to you?
At Matillion, lead quality is a source of constant conversation. We are never done improving lead quality. I'm constantly in SFDC and Marketo, digging into the data to observe what channels are bringing in good leads, and what I can see is bringing in obvious junk.
The other crucial element of lead quality is remaining in lockstep with our sales and alliances teams and facilitating conversations about the kinds of leads they see, who they are talking to, and what they are learning about what works.
It's important to understand what the sales reps are hearing during conversations with prospects. Our demand generation team finds it helpful to listen in on sales calls periodically. The reason is so we can approach our lead scoring algorithms with real-world context.
We recently went through a lead management framework refresh where we determined the qualities of a great lead. This led to creating lead scoring models that formulaically prioritize leads up and down, based on who they are and what they do.
This approach allows us to remove human bias from the equation and look at how leads are scored across the board. We can then talk to sales and determine if they are getting too few leads and adjust our criteria as needed.
To move to Marketing Qualified status (and get assigned to sales), a lead must have the proper mix of demographic information (name, company, email, phone number) and behavioral activity (downloaded a whitepaper, attended a webinar, etc.).
We also have leads that "auto-MQL" based on high-value form submissions or activities. These include demo requests, "Contact us" requests and live event attendance. This gets leads who show intentional buying activity in the hands of our sales team faster. It also allows them to connect with the prospect quickly.
What strategies work best to convert leads into clients?
There are a few tried-and-true strategies that have worked well in my B2B technology marketing experience. They are:
Once a lead "MQLs", have sales reach out quickly (we're talking in less than one hour). Your likelihood of connecting with a lead dramatically decreases as time passes.
Be maniacal about targeting, and revisit your criteria often, so that you bring in the right leads that are a good fit for your product.
Meet buyers where they are and don't push them along the path to purchase too quickly. If someone downloads an ebook, don't hound them with phone calls, hoping they'll be ready. Let the prospect show you they are ready by monitoring their behavior and activity. Reach out when the conversation is relevant to where they are in the buying journey.
Matillion is in a highly technical space, and we often speak with data analytics & BI leaders, data warehouse developers, and data scientists among others. With these prospects, we find that getting their hands on our product is one of the most important things we can do to earn their business eventually. Our strategies for this include:
Making it easy to request a demo and create a free trial.
Walking them through free trial setup over a quick phone call.
Providing time with one of our Solutions Architects so that they can "talk shop" and build trust with someone who has been in their shoes.
Creating relevant technical content (our Solutions Architects actually help us write!) that speaks directly to the challenges of this audience and gives them practical, "how-to" information to achieve their goals.
In the past year, what is one tip you can share that made the most significant performance difference for your department's marketing efforts?
Matillion has experienced triple-digit growth each year for the past three years. So, you can only imagine how our demand generation and marketing efforts needed to evolve to match the scale and growth of our sales team, campaigns, lead requirements, ability to report, revenue goals, and more.
Throughout 2019, we've been implementing an entirely new marketing automation platform and lead management strategy. This covered everything from how we tag leads as they come in, how they were scored, and how they were routed to sales to how we track handoff and journey status. Most importantly, this covered how we track and measure all of this activity.
My tip for anyone in a high-growth organization is to tackle the project head-on. Don't put off creating a standardized and formalized go-to-market approach. My tips for doing this are:
Get stakeholder buy-in early – Include sales, operations, marketing, and any other key stakeholders in the conversation early. Make them a part of the decision-making process. Involve them in workshops where decisions that impact their day-to-day and company results are made. My stakeholder group included: VP of Sales, Directors of Sales, Sales Development Manager, Sales Operations (and SFDC admin if you have one), Marketing Operations, Chief Marketing Officer, and the internal BI team.
Enlist a partner – Don't go this road alone. It is a big undertaking, and you need someone who has "been there, done that" many times. We selected a consulting group that fit our needs and could provide best practices and strategic direction at every step of the way.
Determine your MarTech stack – Marketing teams have a lot of technology options available to them. Choose what you need early on. For our tech stack, we have a CRM, marketing automation platform, lead appending API service, lead routing software, webinar platform, website, chatbot, and several APIs that we use to connect tools that we use. Map this out early and make sure they can all work together well without consistent heavy lifting.
Prioritize your goals – It's easy to want to boil the ocean with this kind of project. Don't do it! Identify your top goals and mark them as "must-have", "nice to have" or "want to have". Scope your project around your must-haves, and don't let your scope creep!
Have a clear project plan – Make sure every action is documented, and each task has a clear owner, deadline, and defined scope. Set up daily check-ins (15 minutes is good) and hold one another accountable for making and meeting commitments.
Test, test, test – I cannot stress this enough. Test everything a lot! Have a documented QA process for each item, and don't skip it!
Expect things to break – This undertaking is hard and complex. Set the expectation with stakeholders that things will break, and that it will take time to get everything running smoothly. It's the nature of the beast!
What do you see as the next big thing in B2B marketing?
I'm not sure if it is the next "big" thing, but I'm seeing an increasing number of options available for marketers looking to target leads based on the other technologies they use.
Whether AI-specific or hyper-personalized targeting, I am seeing a lot of vendors pop up with ways to connect with people who are a fit, based on the product portfolio they use. This goes beyond the typical title or company targeting and expands to the technologies people are using, the channels they visit, etc.
Of course, there are ethical dilemmas associated with this, so always make sure that you know how a vendor gets prospect data, and that they are morally responsible with it.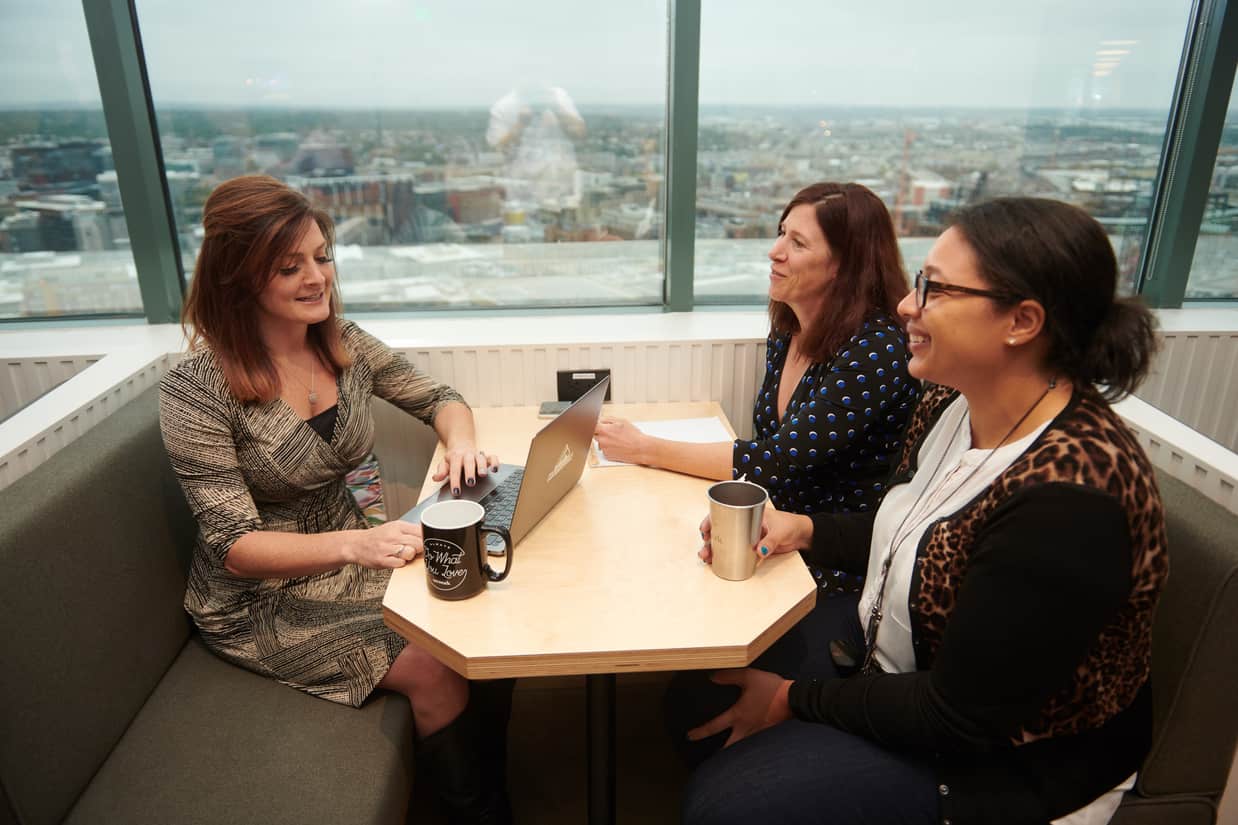 What is one of the most important lessons that you learned in your marketing career?
When I was quite early in my career, I had a mentor tell me, "Always remember that you don't know what you don't know." That stuck with me. If you can willingly admit that you don't know everything, it opens the door to learning from others. I've found that it also relieves quite a bit of the pressure we put on ourselves to always have the answers. It's okay to not know, as long as you can use your resources to find an answer and act.
The second part of that lesson is when you identify what you don't know, don't settle. Be proactive. Learn about it and ask questions so the next time, you are an authority on the subject. The key is never to stop learning or pushing yourself to improve. Your team and boss will thank you for it!
What's a unique way that you shine in the world of marketing?
We have a value at Matillion that states, "We have a bias for action. We get things done in a considered way."
I've been told that my ability to both think and do helps me stand apart. As you move into leadership roles, it is often easy to get sucked into a lot of philosophical conversations and "what ifs".
I like to spend time in that area and can look at the 20,000-foot view of a problem to build a strategy, based on the needs of the business as a whole. However, I am also quite proud of my ability to create and execute the tactical plan to solve that problem or enact a strategy. My leadership style is one of getting in the trenches with my team, and when I need to execute, I don't hesitate.
My bias for action allows me to skip the "paralysis by analysis" that I've seen some people face when in strategic roles. A strategy is just a good idea until you actually get it done and look back on the results.
What role does Directive play for Matillion?
Directive is Matillion's partner for lead and demand generation, both organic and paid. We lean on Directive as an extension of our marketing team rather than a vendor. They care about what we care about — things like lead quality, opportunity creation, and revenue generation. As revenue marketers, we agree that our programs are only good if they result in bottom-line impact and constantly work together to tweak and optimize our campaigns.
Directive's team provides deep-rooted expertise that I could not hire in-house for one reason or another (budget, headcount, etc.). They add a lot of bandwidth to our team and provide focus in areas that we are not always able to dedicate time to, but that can have short and long-term impacts.
Their keen focus on SEO and their ability to provide content recommendations help us use our internal resources wisely and spend time where we know we can make a difference. Their ability to spin up new tests and paid campaigns across channels and audiences makes it easy to change direction when needed.
Directive to Matillion is a trusted partner. We appreciate Directive's team pushing us for laser-focused reporting and are grateful that they work through hard stuff (like marketing automation migration) alongside us.
Keep reading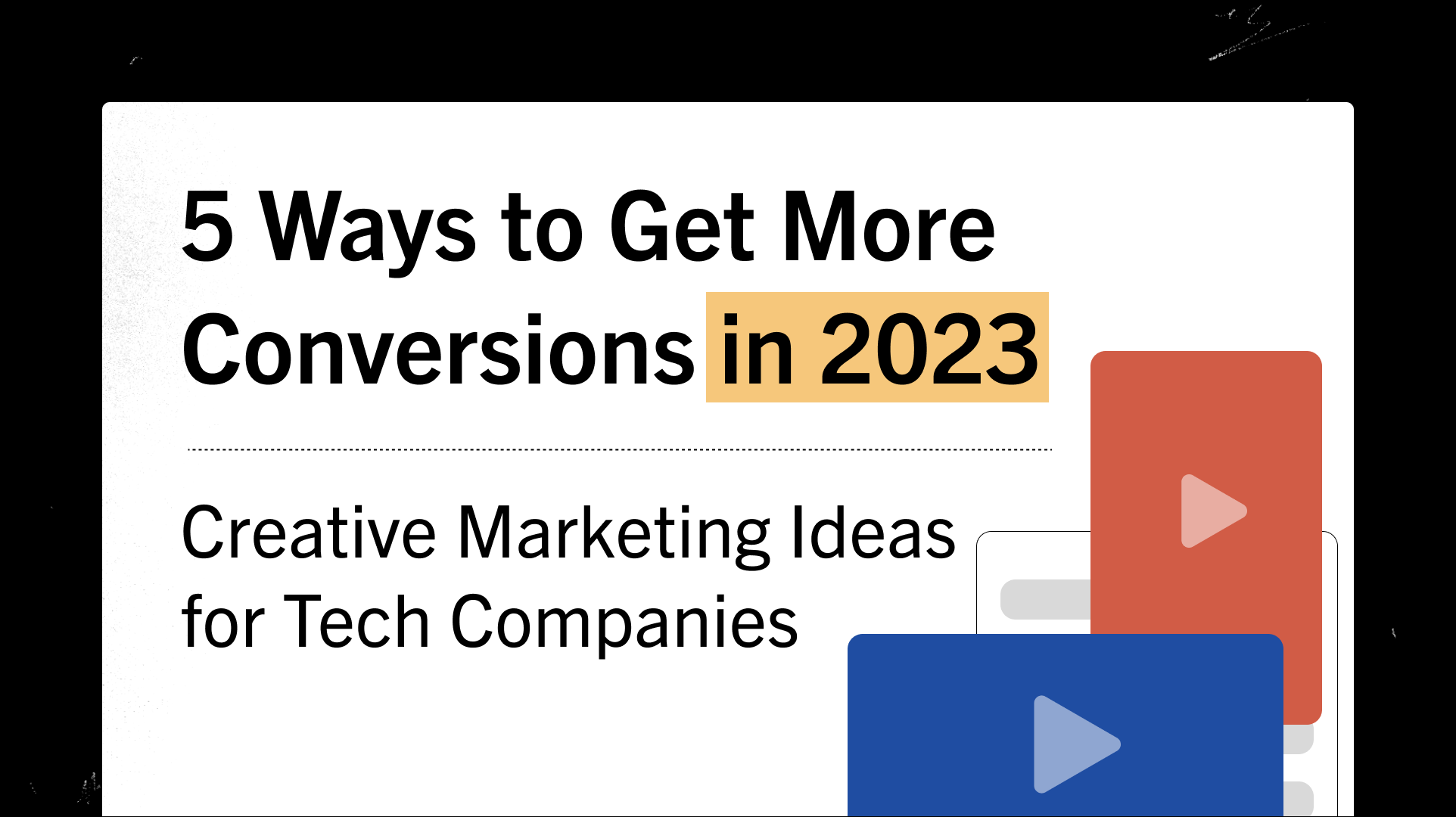 Content Marketing
5 Ways to Get More Conversions in 2023: Creative Marketing Ideas for Tech Companies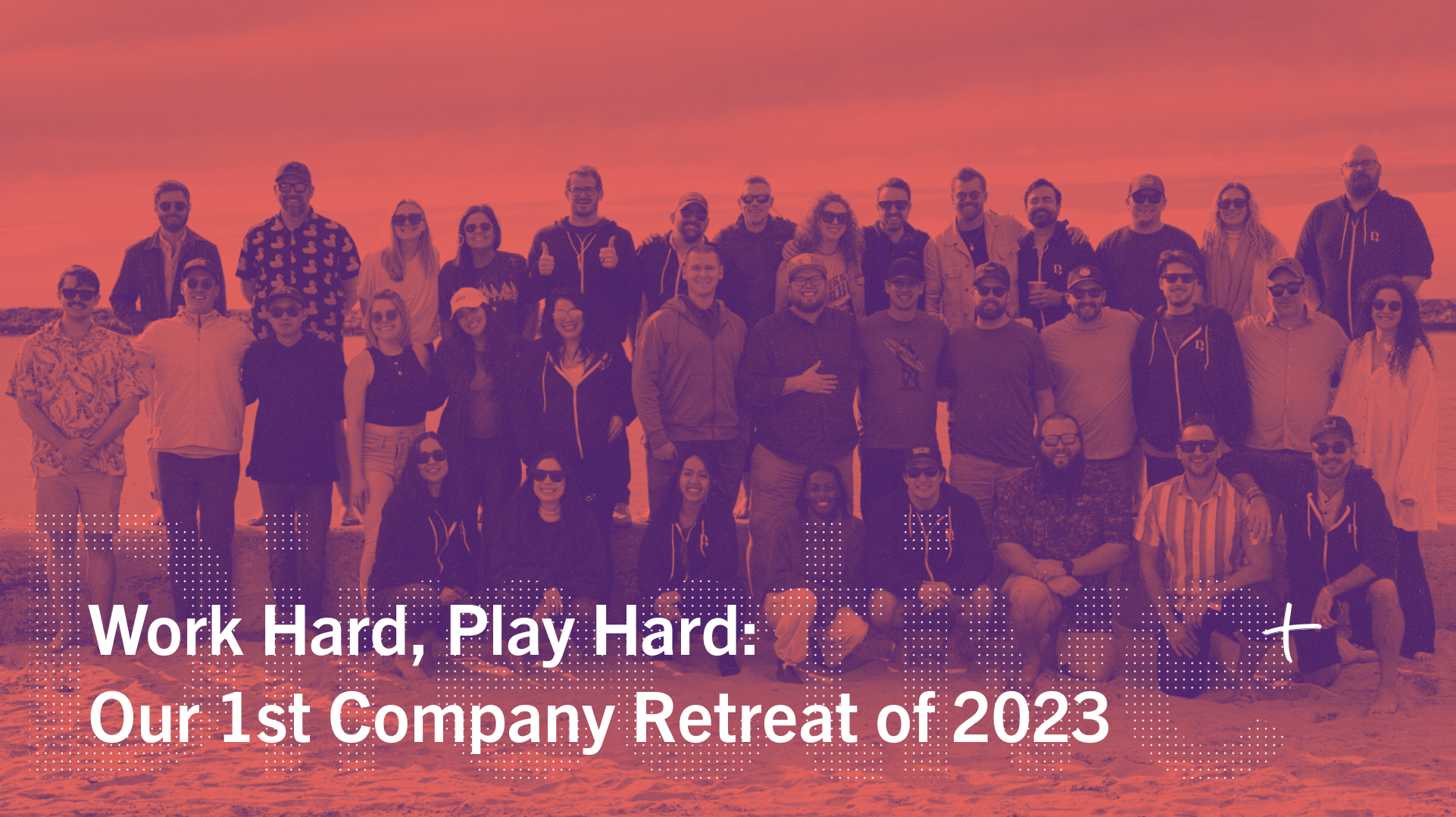 Events
How to Host Impactful Company Retreats as a Remote Team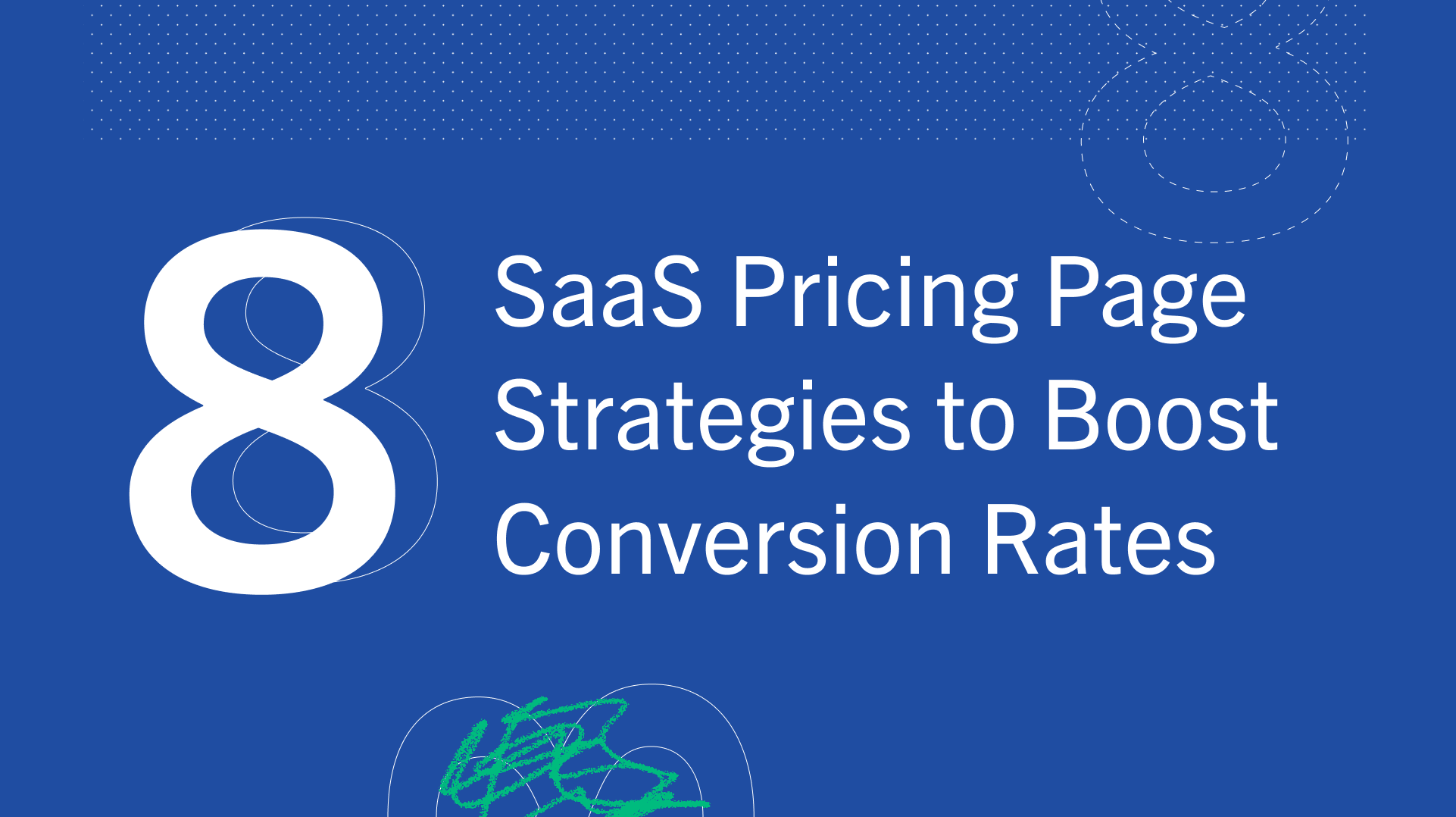 B2B
8 SaaS Pricing Page Strategies to Boost Conversion Rates