Optimizely vs Google Optimize: What's Best for You?
When it comes to enterprise-level conversion rate optimization tools, it's a battle of Optimizely vs Google Optimize for market supremacy.
Both of these tools offer robust features that help digital marketers design and optimize experiences on their web pages – but how can you decide which one is right for your business?
In this short comparison guide, we're breaking down the differences between Optimizely vs Google Optimize. We'll highlight the similarities and differences between these powerful CRO tools and explore the pros and cons so you can determine which one is ideal for your business.
Comparing Optimizely vs Google Optimize
We wanted to make our comparison as fair and useful as possible, so we created a scoring system based on the five most important elements of a CRO tool. These five categories may not cover every single feature that Google Optimize and Optimizely have to offer, but they do include the features that we think are the most important for a great CRO software tool.
There are 100 points up for grabs in our scoring system, broken down between the following five categories:
Content Experimenting Capabilities (20 points maximum)
Personalization & Targeting (20 points maximum)
Dashboards & Reporting (20 points maximum)
Versatility & Integrations (20 points maximum)
Pricing & Accessibility (20 points maximum)
Now let's compare Optimizely vs Google Optimize across these five categories and see which option comes out on top.
Optimizely vs Google Optimize: Content Experiments
Conducing content experiments, also called variation testing, is the most important conversion rate optimization activity. Content experimenting capabilities include support for A/B testing, split URL testing, multivariate testing and other ways of comparing the performance of two web pages or two versions of the same web page.
What's the Same?
Optimizely and Google Optimize both support several types of content experiments, including A/B testing, split URL and multivariate testing. Each of these tools includes a visual page editor that makes it easy for digital marketers to customize page variations for any experiment without needing to code. They are both extremely user-friendly and deliver as promised.
What's Different?
Optimizely and Google Optimize vary slightly in terms of their test coverage. When you go to set up a content experiment in Google Optimize, you'll be presented with four options for experiences you can create:
Image: Google Optimize
There are all of the experiment types that Google Optimize supports. You can set up one of the three test types or configure a personalization experience for targeted visitors (more on this later).
Now here's the corresponding interface from Optimizely:
In addition to A/B and multivariate testing, you can also use Optimizely to perform multi-page experiments that help with funnel testing. The knowledge base on their website includes step-by-step guides for how to set up all kinds of content experiments using Optimizely.
Score:
Google Optimize: 18/20
Optimizely: 19/20
Both tools covered the basics, but Optimizely's additional support for multi-page funnel testing gives it the edge.
Optimizely vs Google Optimize: Personalisation and Targeting
Personalization and targeting deals with a set of features that allow digital marketers to set restrictions on which audience members will be part of a given content experiment.
What's the Same?
Again, we can spot a significant amount of feature overlap between Optimizely and Google Optimize. Both tools allow users to include or exclude visitors from an experiment based on what device they use, how they were referred to the page, by language or geography and several other ways.
What's Different?
Google Optimize integrates with Google Analytics and Google Ads, allowing users to select target audiences for experiments that have already been defined in either tool. Webmasters who already use the Google Marketing Platform for PPC advertising and website analytics will appreciate the ability to seamlessly share data across all Google marketing tools and services.
Using the targeting interface (pictured below), marketers on Google Optimize rules can add as many rules as they wish to restrict viewership of an experiment to a narrowly defined audience.
Image: Google Optimize Audience Targeting Options
Optimizely allows for a range of simple and advanced personalization and targeting options for each experiment. Users can create audiences and target known visitors with dynamic customer profiles that contain high-impact information from first and third-party sources. The best part is that targeting options can be combined, so digital marketers can be highly specific about which website visitors should be exposed to a specific page variation or included in an experiment.

Score:
Google Optimize: 15/20
Optimizely: 18/20
Again, both tools cover the basics but Optimizely goes the extra mile by providing more features and more different ways for digital marketers to customize campaign targeting.
Optimizely vs Google Optimize: Evaluation and Reporting
Evaluating the results of content experiments is an important feature for any CRO tool. Optimizely and Google Optimize use tracking snippets on your landing pages to monitor user behavior against campaign goals, collect performance data for each test case and present that information in a concise format with actionable insights.
What's the Same?
Optimizely and Google Optimize both use complex statistical modeling to evaluate the outcome of content experiments and provide users with actionable insights on how to improve conversions. They include most of the same information in their reports, such as the number of visitors that interacted with each page variation, the conversion rate for each page, which page performed the best, and the confidence level of the experimental result.
What's Different?
Google Optimize and Optimizely each have unique features when it comes to experiment evaluation and reporting. To help easily keep tabs on their experiments, Google Optimize includes a "summary header" at the top of each report that succinctly describes the status of the experiment. The header could say "waiting for data" to indicate that more data is needed or "keep experiment running" if more data is needed to declare an outcome. In the example below, the experiment has been completed and the summary reads "At least one variant is better than the original".
Image: Google Optimize Multi-Variate Testing Results
In addition to the standard reporting features, Optimizely allows marketers to filter through experimental results and segment them in different ways to learn more about how visitors responded to each page variation. The platform also automatically filters duplicate conversions out of your results, ensuring maximum accuracy in every report.
Image: Optimizely A/B Testing Results
We should also point out that these tools use different statistical methods to evaluate experiments and validate the statistical significance of results. Google uses a framework called Bayesian inference and a range of hierarchical, contextual and restless models to accurately assess the probability that one page out-performed others in a content experiment.
Optimizely worked with a team of Stanford University statisticians to develop Stats Engine, a statistical framework for evaluating A/B testing results. Stats Engine evaluates experimental results in real-time and controls effectively for false positives, so its findings are accurate a high percentage of the time as compared to traditional statistical methods – they even did a false positives experiment to demonstrate this.
Score:
Google Optimize: 16/20
Optimizely 18/20
Both tools do a fine job of communicating with users about the results of their campaigns, and both have created powerful evaluating methods and an attractive reporting interface. Google Optimize is more user-friendly, but again Optimizely has a few extra features that Google Optimize is lacking.
Optimizely vs Google Optimize: Versatility and Integrations
Native integrations make it quick and easy to connect software tools in a single ecosystem that can share data and benefit from complementary features. Versatility simply refers to the overall scope of functions and flexibility offered by each CRO tool.
Google Optimize
What exactly can you optimize with Google Optimize? When you start customizing an experiment, you'll be asked to enter a URL. In fact, Google Optimize is built exclusively for website optimizations – you won't be able to optimize web apps or other kinds of landing pages at all. As far as integrations, Google Optimize is part of the Google Marketing Platform. You can navigate to the integration center on the platform website and you'll see that just two native integrations are offered.
Image: Google Optimize Integrations
These integrations are obviously a huge value-add for marketers that are dedicated to the Google platform, but there's still a huge lack of integration with third-party applications.
Optimizely
Unlike Google Optimize, Optimizely can be used to customize content experiments for websites, mobile applications, television Apps and even IoT devices or conversation apps that use machine learning. Some of these features are supported exclusively by the Optimizely Full Stack product, which includes additional tools for software developers such as feature flags.
In the image below, you can see that Optimizely offers a range of third-party integrations with leading analytics tools and other software that offer complementary features. Optimizely doesn't offer heat maps, for example, but it offers Clicktale integration with all Optimizely plans so users have an easy way to access heat map analysis for their pages.
Image: Optimizely Integrations
Google Optimize users can still integrate with third-party applications, but it will require some additional manual coding and knowledge of Javascript to get things working properly.
Score:
Google: 12/20
Optimizely: 16/20
Integrations are a major weak point for Google. While Google Optimize certainly adds to the power of the Google marketing platform, Optimizely wins here by integrating with a range of third-party software tools and providing more flexibility and versatility in optimizing different types of media experiences.
Optimizely vs Google Optimize: Pricing and Accessibility
Regardless of how powerful a software tool is, the price ultimately determines who will get to use it and what types of users will be able to generate a positive return on their investment.
Google Optimize Pricing and Accessibility
There are two versions of Google Optimize available: a free version that users can access online and a paid version known as Google Optimize 360. The free version of the tool is quite strictly limited: users can run a maximum of 3 tests at a time and there are limits on variations for multi-variate tests. In addition, Google analytics targeting is not available in the free version.
Google does not publish pricing information for Optimize 360 on its website – instead, there's a button prompting visitors to contact someone in the sales department – that's how you know it's expensive. One source we found confirmed that a subscription for Google Optimize 360 could cost as much as $150,000 annually or more.
Optimizely Pricing and Accessibility
From a pricing standpoint, Optimizely is in the same ballpark as Google Optimize and doesn't even offer a try-before-you-buy free version for the curious. Software reviewers at Capterra have reported that pricing for Optimizely starts at $50,000 for a one-year license, but could be higher depending on how much traffic your website gets.
What's clear from these pricing models is that both of these tools are enterprise-level solutions for large companies with popular websites and a lot of traffic to optimize. In view of that, it's no surprise that Optimizely claims 24 of the Fortune 100 companies as its customers.
Score:
Google: 16/20
Optimizely: 13/20
Both of these software tools are prohibitively expensive for a lot of companies, but the ones that can afford them will benefit greatly from the ability to more efficiently monetize their already large amounts of web traffic. Google gets the edge for offering a free option that lets digital marketers sample most of the features on their own before purchasing.
Optimizely vs Google Optimize: What's Best for You?
Thanks for reading our comparison of Optimizely vs Google Optimize! We enjoyed reviewing both of these powerful CRO tools, but we could only pick one winner and the final score was:
Google Optimize: 77
Optimizely: 84
Optimizely has been in the market for longer than Google Optimize, so it's no surprise that they're ahead when it comes to providing cutting-edge features. If you need the best-customized targeting options and the most flexibility to drill down into your results and develop actionable insights, Optimizely is probably the best tool for you.
On the other hand, if you're already heavily invested in the Google marketing platform, you might want to consider adding Google Optimize to your toolkit. This is especially true for smaller digital marketers who can benefit hugely from implementing the free version of this tool.
So, which of these CRO tools will you be using to optimize your website content experiences in 2020?
Keep reading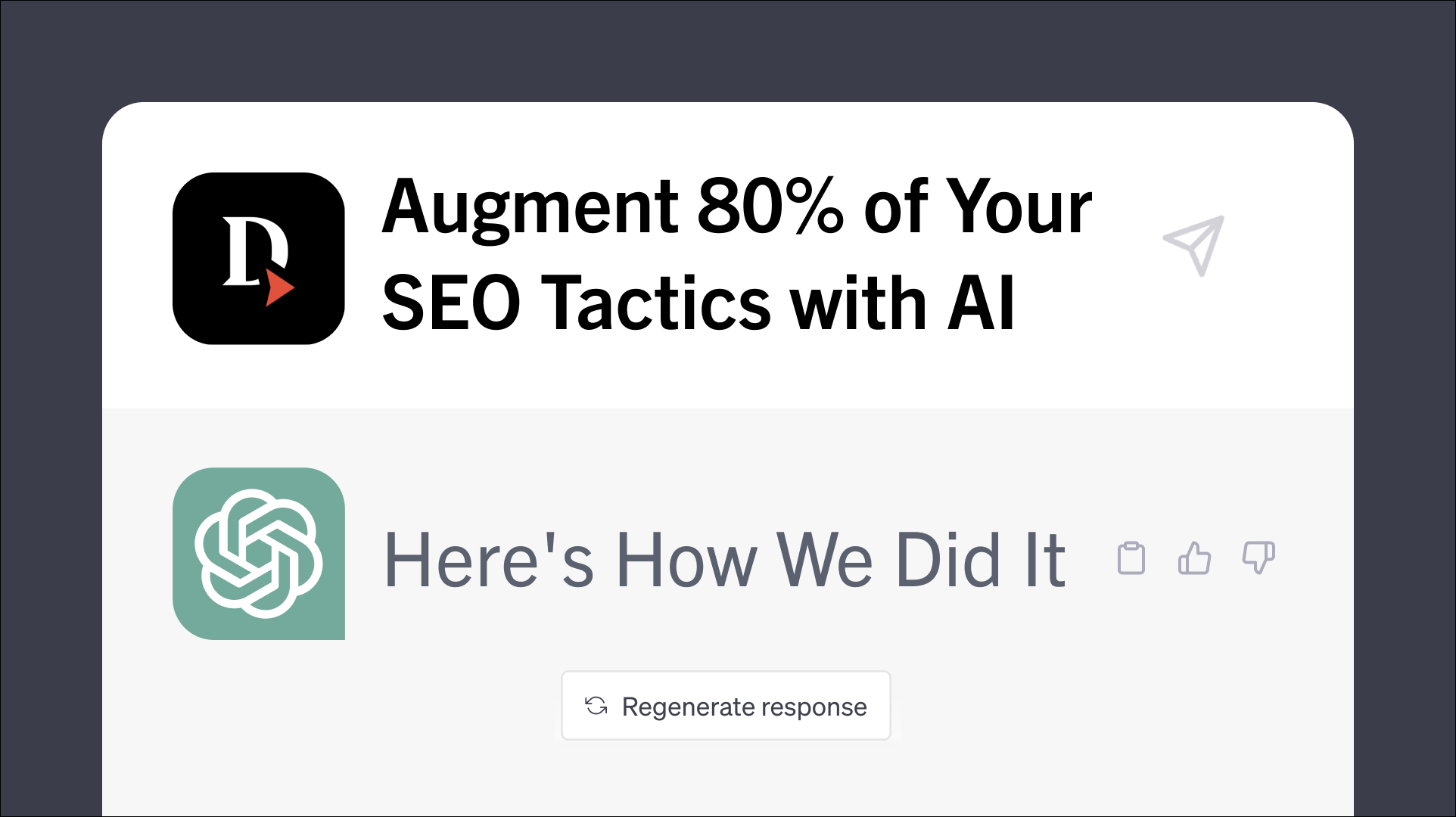 Blog
Augment 80% of Your SEO Tactics with AI. Here's How We Did It.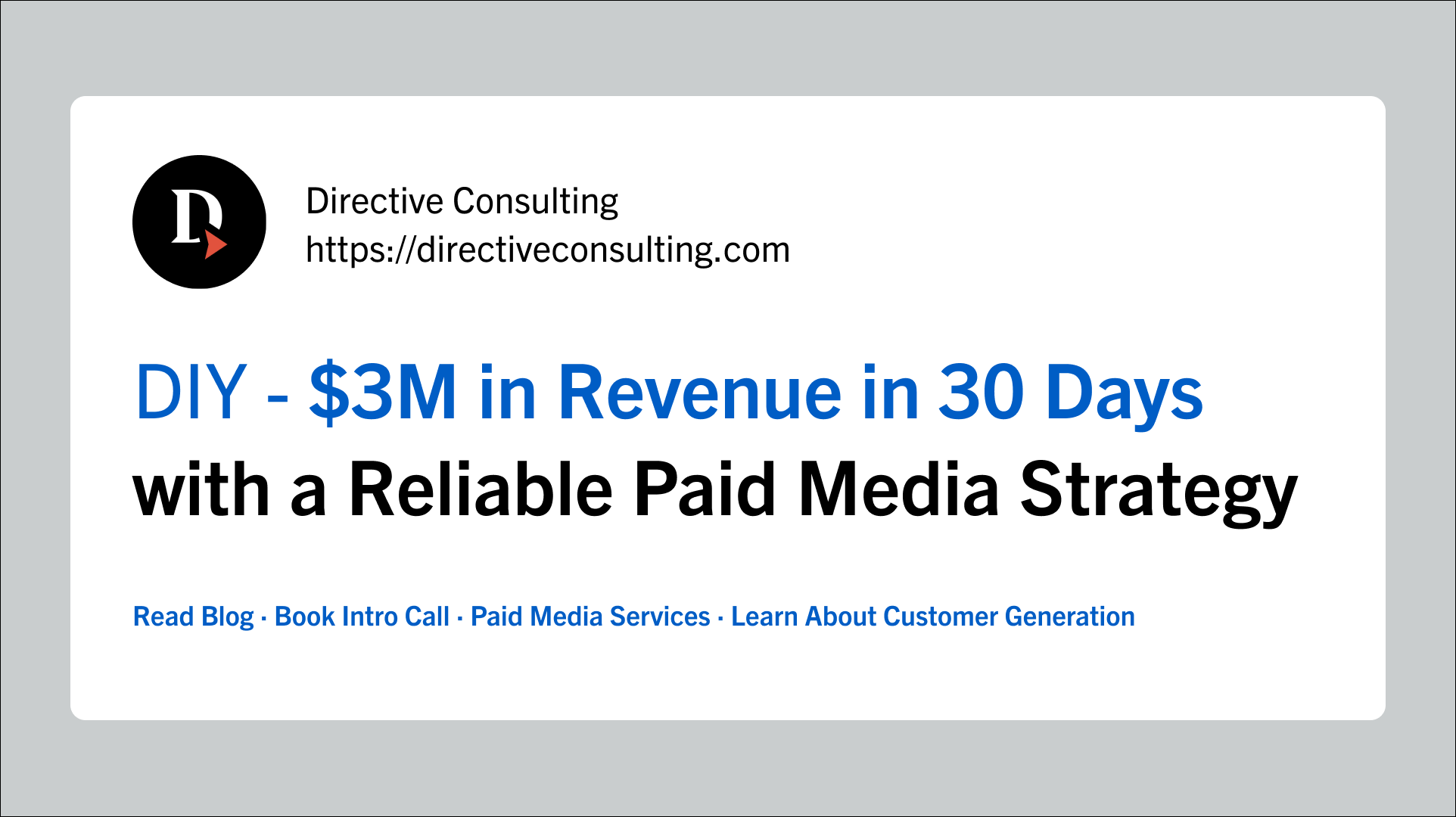 PPC
DIY: $3M in Revenue in 30 Days with a Reliable Paid Media Strategy
Social Media
Boost Your LinkedIn Engagement by 22% with These 3 Content Types