Focusing Your Brand's B2B Content (Part 3)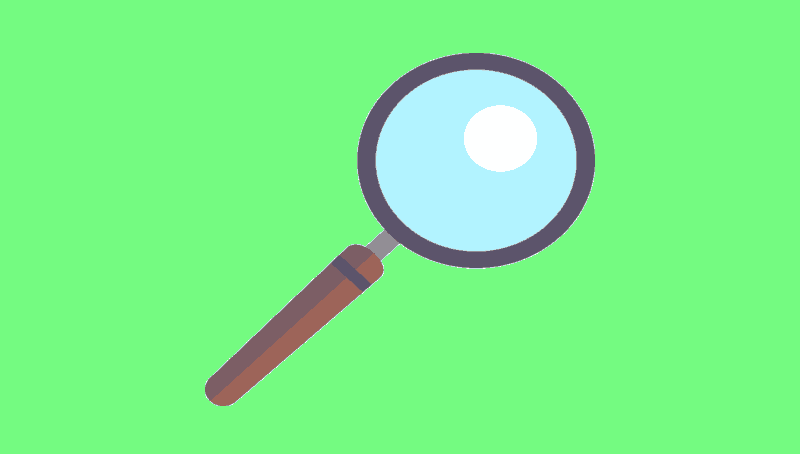 How does your audience perceive your B2B brand?
The answer to that question will determine the success of all of your marketing efforts.
Research shows that B2B buyers have a hard time differentiating between vendor offers when the market is cluttered.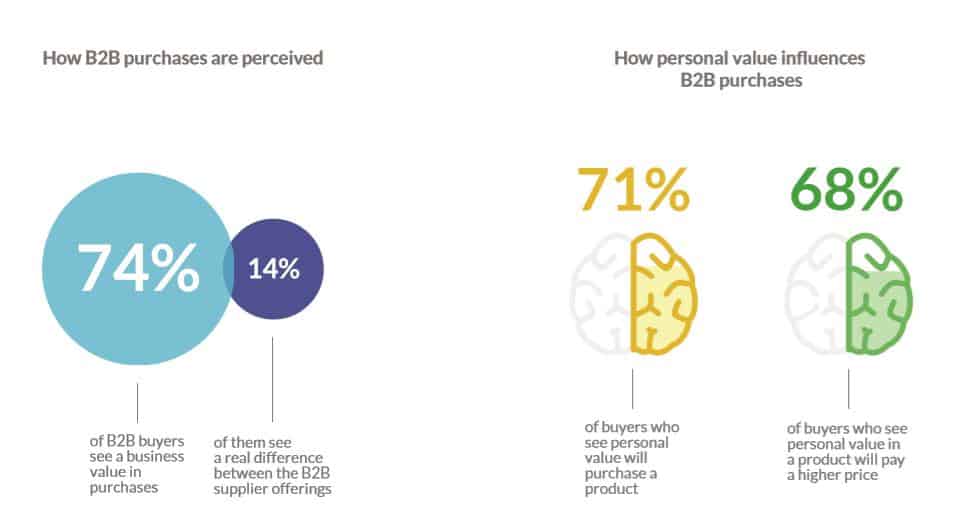 Sales tend to go to the company with the best value. But true value in a B2B market has less to do with a nicely-branded logo and a well-crafted catch phrase.
Value is about perception.
Your brand needs to be seen as the most valuable option out there. To do that, you need to reevaluate not only the basics of your branding but the value you're adding to your customers.
Why B2B Brands Need to Focus on Value
B2B buyers are more than 5x as likely to consider, 12x as likely to purchase, and 30x as likely to pay a premium for products with high-value branding.
But what does high-value branding look like?
In the past, B2B branding (if that term is used at all) has stayed mostly in the realm of "visual representation."
Brands have developed marketing strategies with the assumption that buyers are completely logical with how they make purchasing decisions.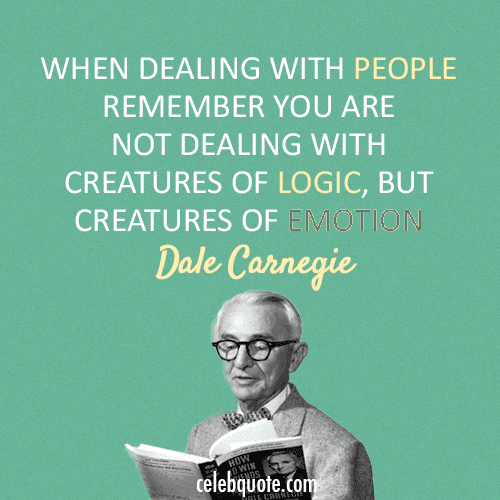 If you give them the right information, they should recognize your value, and they should buy.
So you might hear things about logos or website landing pages or social media accounts, but nothing is said about emotional connection.
At the end of the day, it's your emotional connection to your audience that will drive sales, not your logo.
So how do you drive emotional connection?
First, you have to understand what emotions drive your audience.
According to Harvard Business Review, there are hundreds of emotional motivators that affect buying decisions.
They list ten emotions that B2B companies should leverage in their branding: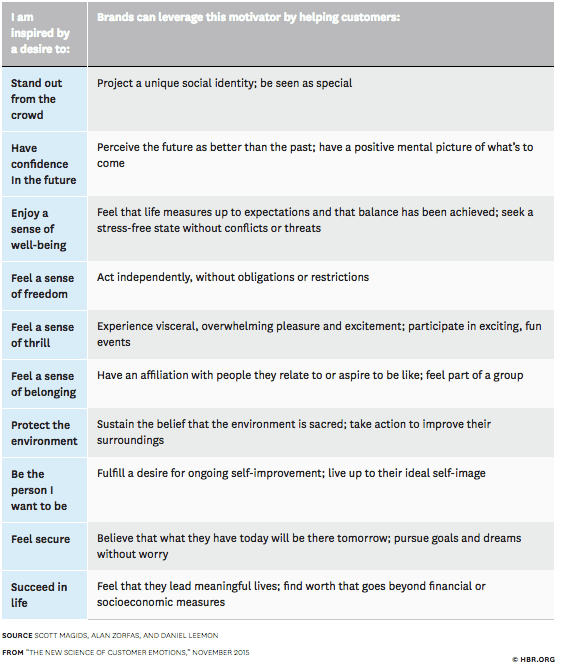 Understanding these emotions will help you craft marketing messages that connect. In the B2B world, this message is usually called a "value proposition."
But it's about more than having a catchy slogan.
You need to remain consistent in how you talk about your brand and how you relate to your audience.
How to Craft an Emotional Value Proposition
How does a B2B business create an emotionally driven message?
Business value propositions tend to place a stronger emphasis on the financial value of an offering, like reducing costs or growing revenue, rather than the emotional value.
The best approach is a combination of the two.
A Quantified Value Proposition (QVP) is one of the best ways to combine financial motivation and emotional motivation for B2B buyers.
QVPs are like regular value propositions except they focus on verifiable facts that are personalized to the individual buyer.
Here's an example of QVP from HubSpot: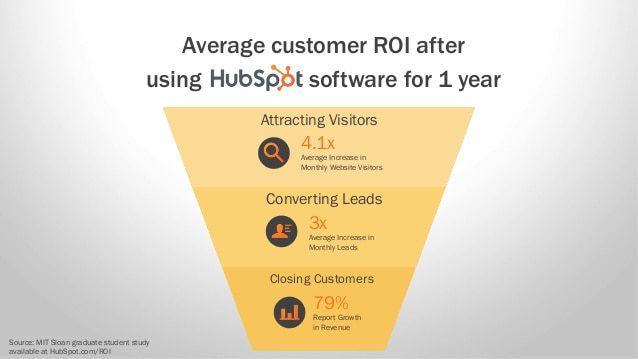 While not an outright statement, this could easily be turned into a QVP because the benefits are quantifiable. "We help customers convert 3x the average monthly leads."
Compare this to the traditional value propositions they have on their homepage: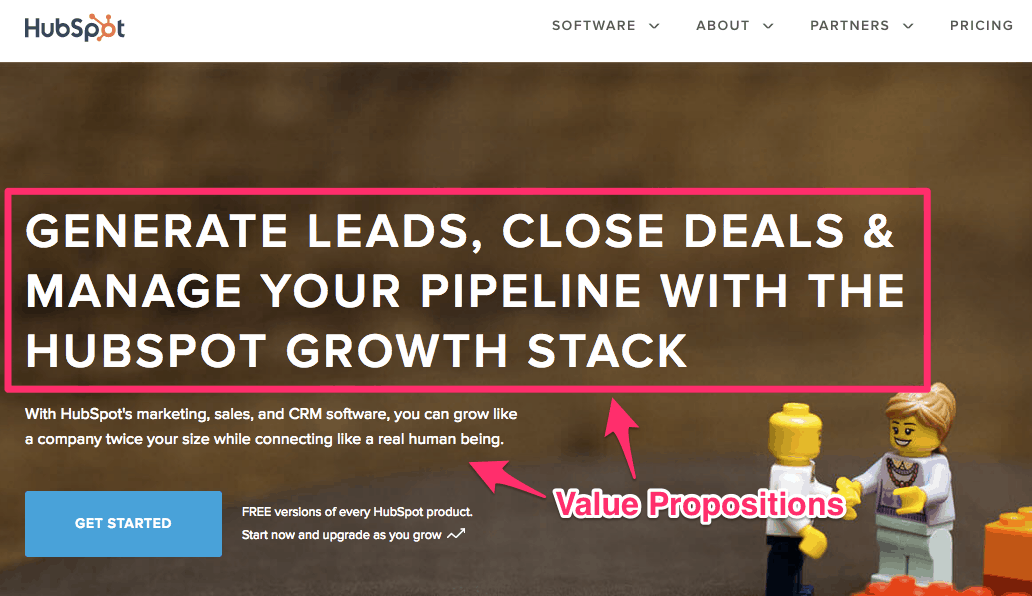 Both work well as value propositions because both play on emotion (a desire to generate leads, hope that the business will grow, etc.).
But the QVP shows tangible results, which can appeal to B2B buyers on another level.
HubSpot knows this, which is why they include an entire page dedicated to case studies with headlines written like QVP's: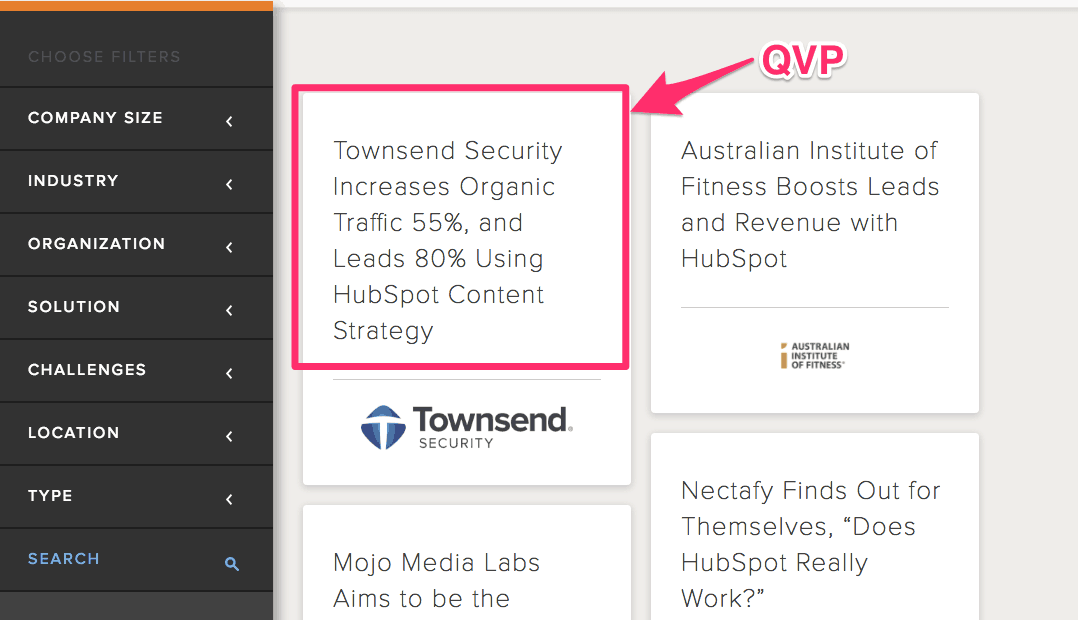 This is both an emotional and valuable way to show your buyers that you're the best option out there.
The key is to take it a step further by creating unique QVPs for each of your audience segments.
Value propositions can be used throughout your branding to signify to specific audiences that you understand their key concerns.
The Key Characteristics of a Valuable Brand
Building value takes time, patience, effort, and strategy.
You have to understand the audience you're marketing to, where they go, and what the best message is to grab their attention.
Here are some essential tips that can help you build a reputable and valuable brand over time.
1. Research your audience
You exist to serve needs, so you have to find out what those needs are in order to create value.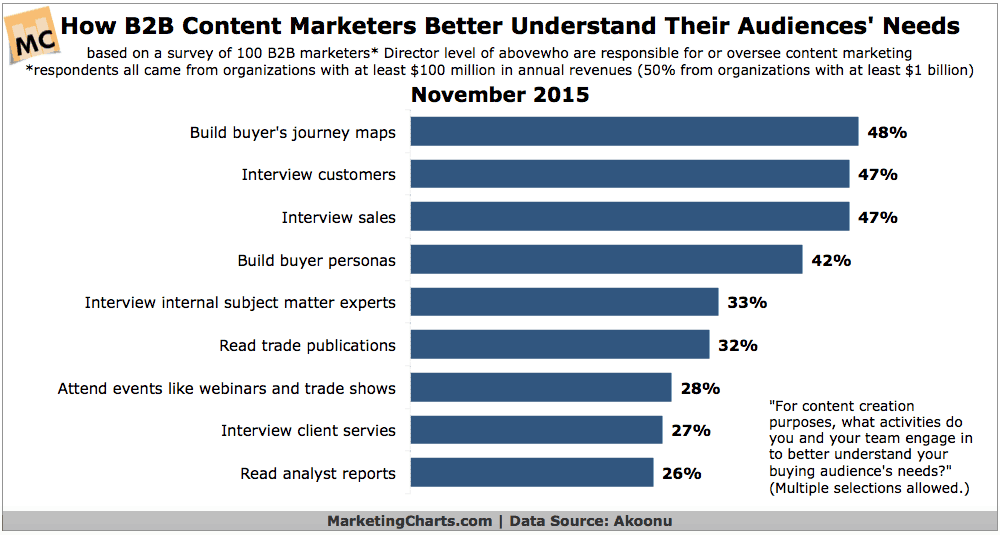 You shouldn't assume you already know the need just because you occupy the same space as your audience (or your competitors).
If you understand your audience, you can craft an emotional, branded value proposition that tells them you're not like the competition and that you can do what you say you can do.
This builds trust in a way that other types of marketing simply can't.
Spend your time doing audience research to clearly identify key demographics, firmographics, and buyer personas.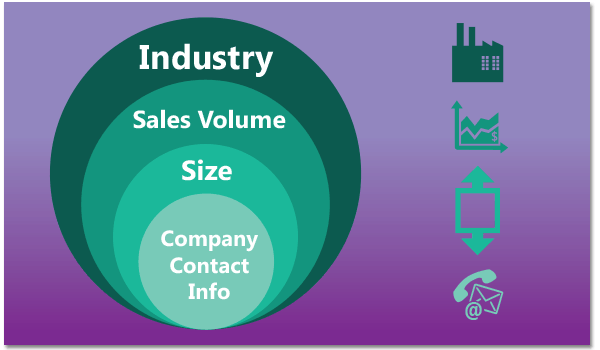 This will give you a better idea of how to craft a value proposition as well as an overall brand message or mission statement.
2. Craft a unique message for your QVP
The benefit of using a QVP over a traditional proposition is that you can define why your product or service is the ultimate solution.
Instead of saying, "We'll get you results" you can clearly show how you actually get results.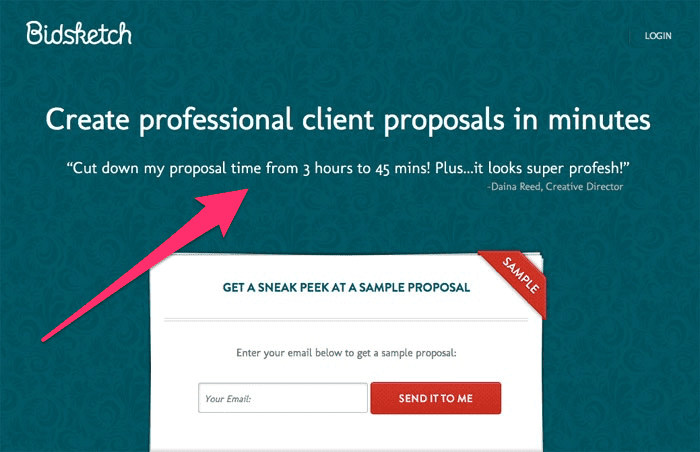 This will set you apart from the competition, even if you're up against "the big guys" because you can demonstrate real value from your offerings.
But you also want to tap into the emotions.
Using power words in your QVPs will help you do this.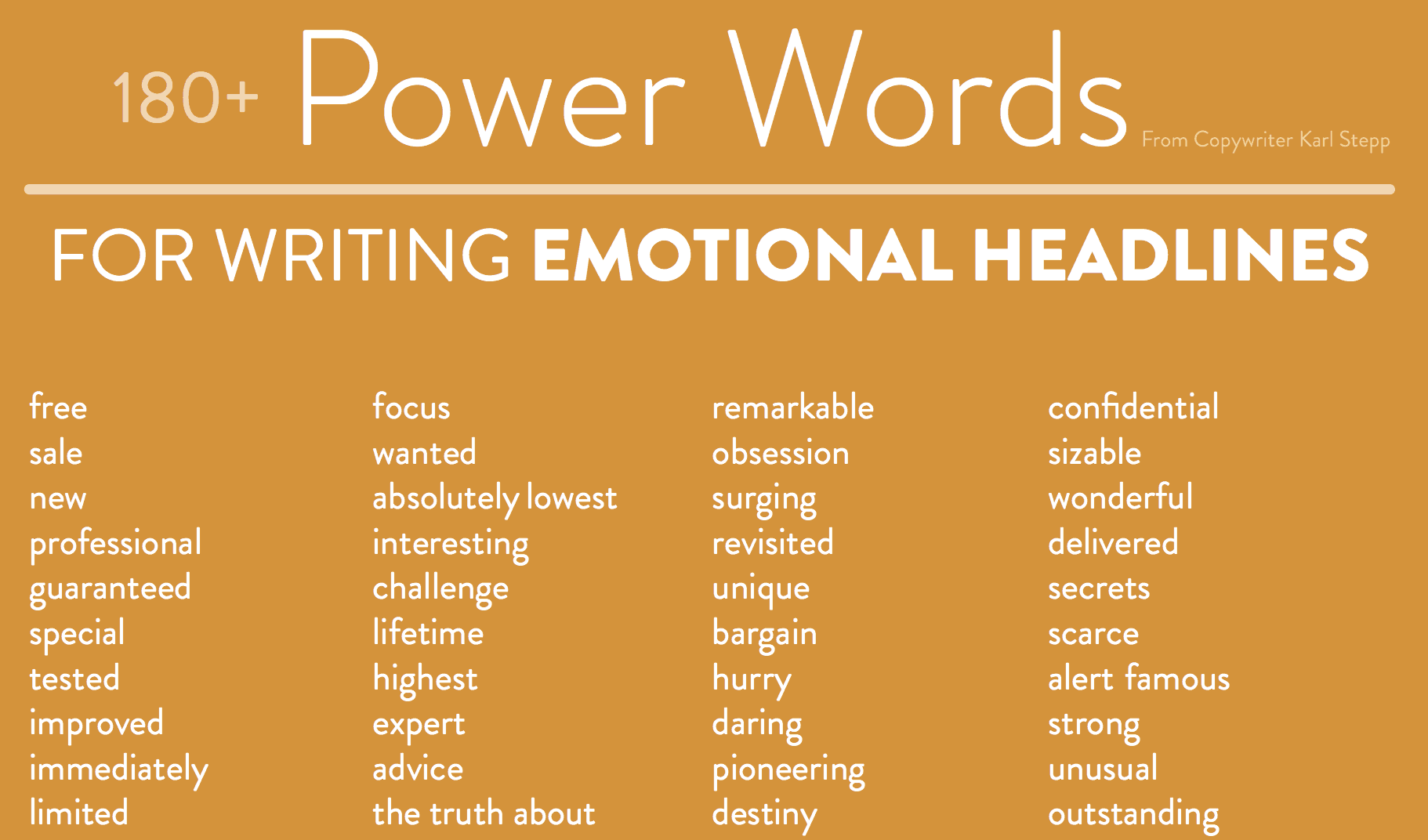 Power words are those that provoke a strong psychological response.
Some examples would include words like:
"You" – According to Kevan Lee at Buffersocial, "you" is among the most powerful words in the English language.
"Easy" – "Easy" has been shown to have better conversion rates when referencing a product or service.
"Instantly" – Studies show that the word "instantly" triggers the gratification center of the brain.
If you want to see whether or not your QVP is successfully targeting the right words, try using a headline analyzer, like the one from CoSchedule.
Headline analyzers will look for the emotion in your phrasing and give you a quality score.
Go to the analyzer homepage and type in your QVP: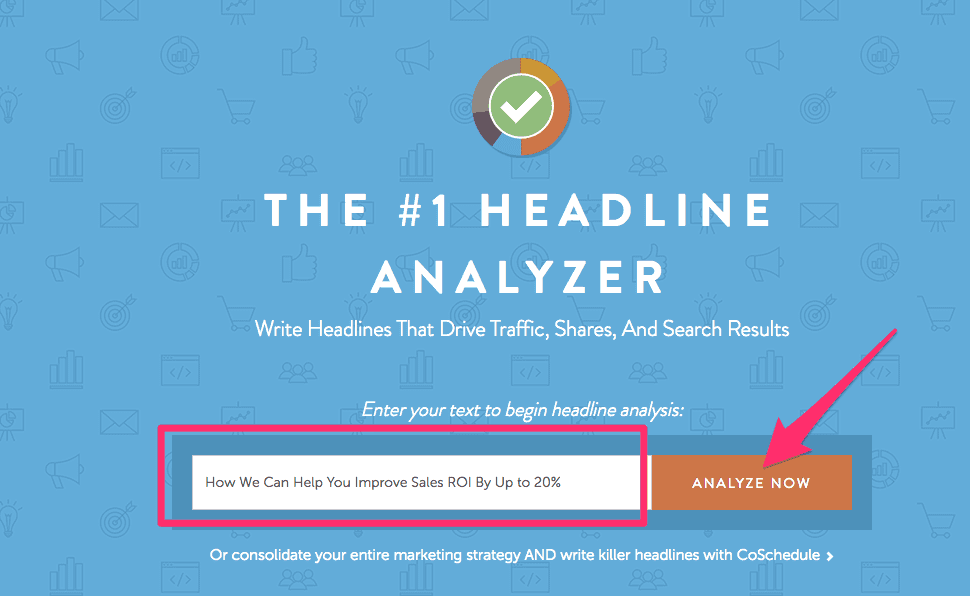 It will give you an overall rating of your word value (up to 100%).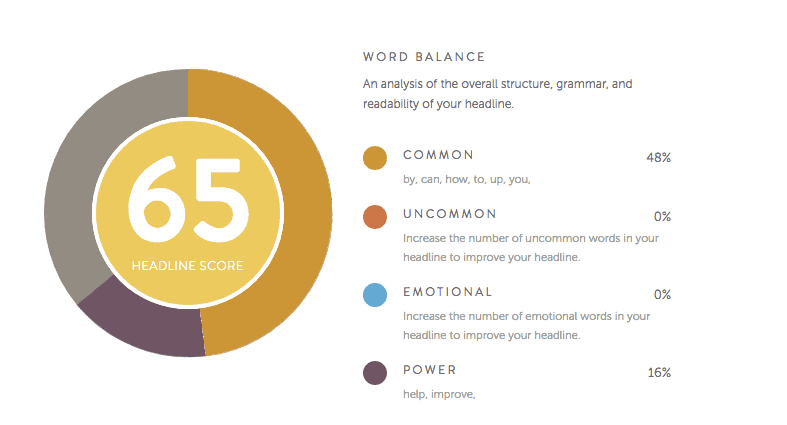 It will also give you a sentiment analysis as well as your targeted keywords, which can help with SEO if you're looking to drive traffic with your branding, too.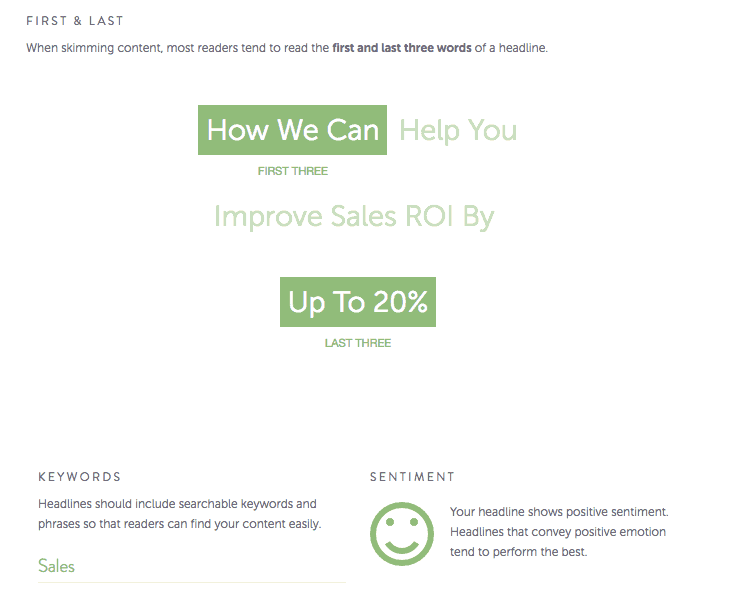 While not an exact tool, it can help you create value propositions for your marketing messages, especially when you produce relevant content later on.
3. Use content to drive your brand's value
B2B buyers love content.
They want more than just a sales pitch from you. They want to know that you can solve their problems and that you are an expert at what you do.
B2B content allows you to expand your audience, develop brand loyalty, and generate more leads by appealing to other businesses in a direct and knowledgeable way.
According to Content Marketing Institute, 89% of B2B marketers are now using content as a primary way of marketing.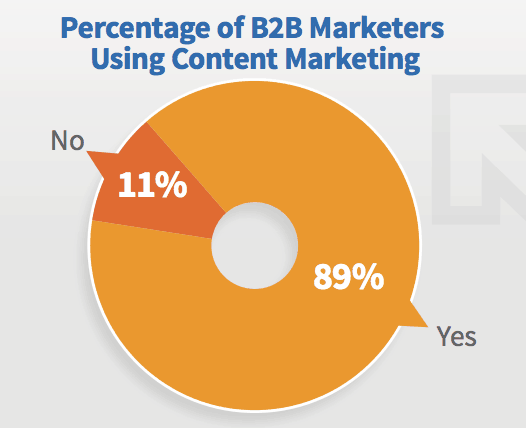 Creating blogs, emails or other forms of marketing materials can count as content. But B2B content can also use testimonials or other forms of storytelling to get your message out there.
"Microsoft Stories," for example, is excellent at showing brand storytelling done well.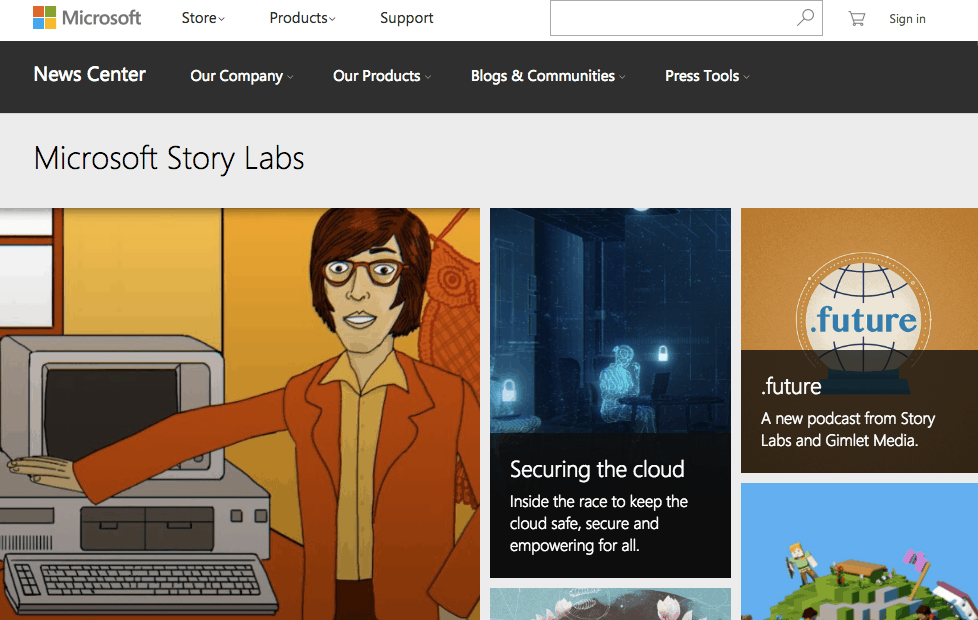 They illustrate what they do through their content instead of a specific branded message, showing how their company is impacting the world. This puts their services (and brand) front and center without being obvious.
Storytelling like this is a way of lifting the "corporate veil" of the company and showing the emotional, human side behind the numbers.
After all, a good branded message will evoke emotion. Stories and content are the perfect way to do that.
And you can include your QVPs in your content for an added boost, too.
4. Engage buyers on social media
You need to be connecting with your audience on an emotional level.
The absolute best way to do that is by using social media as a connection point.
According to research by Omobono, 79% of B2B marketers surveyed rated social media as the most effective marketing channel.
In the same survey, 38% noted that if they had extra budget for next year, they would spend it on social media.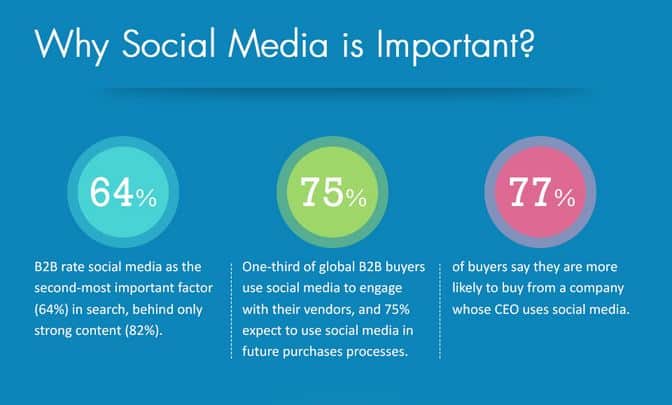 According to HubSpot, visual content does the best on social media for B2B:
Tweets with images receive 150% more retweets than tweets without images
Facebook posts with images see 2.3x more engagement than those without images
Infographics are "liked" and shared on social media 3x more than any other type of content
4x as many consumers prefer to watch a video about a product
GE is a brand that uses video well in their social media campaigns, for example: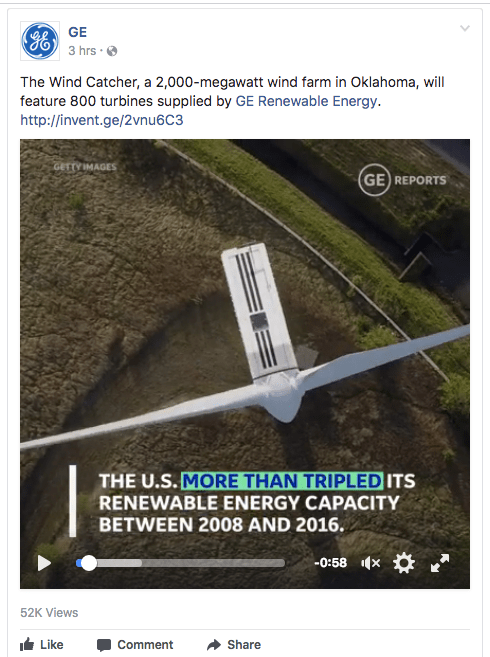 Even though social media has traditionally been touted as the go-to marketing media for B2C brands, B2B buyers have been using it in record numbers.
The reason for its success is simple: B2B audiences are tired of being sold to.
Again, it's about emotion and connection. While they still want quantifiable evidence that your brand can help them, they also want more from you than just metrics.
The message doesn't always have to be serious, either. Like this example from ZenDesk: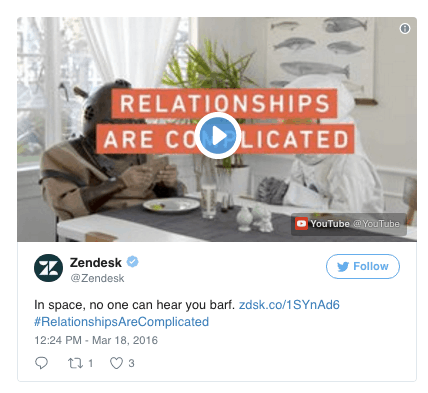 When you engage with your audience and give them a tangible experience with your business, you communicate your brand's value.
This establishes a relationship with the buyer that leads to loyalty and engagement in many different ways beyond the final "purchase point" of the B2B buyer's journey.
If you want to grow your brand in today's B2B market, you have to get social.
5. Be authentic in your brand message
Brand trust and loyalty are especially important to the effectiveness of your marketing.
As James T Noble once explained for Kissmetrics, if you use an off-brand tone in your content you risk creating "suspicion and mistrust" among your audience.
In order to build trust, you have to remain authentic to your brand voice. This could mean taking a more casual tone with your audience, like this company does: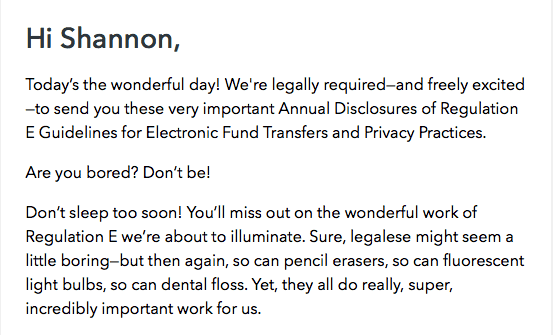 Or it could mean simply focusing on your core message in everything you do.
The goal is to keep your voice relevant to your target audience.
Slack, for example, has a regular hashtag on Twitter called #slacktips where they give tips for using their messaging system more effectively.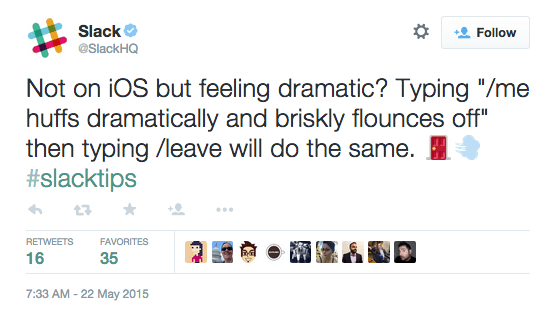 MailChimp frequently uses pop culture references, puns and colloquialisms to make their website and branding more fun.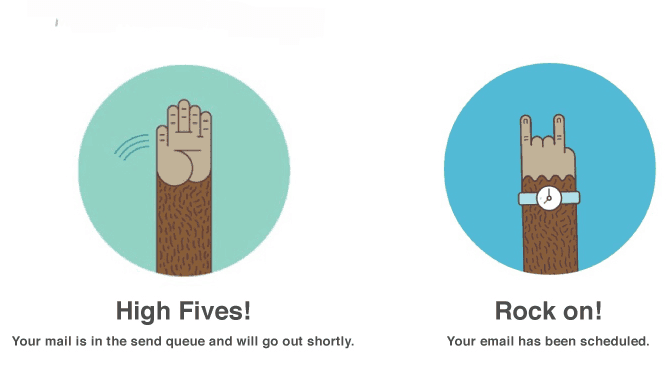 The one thing all these examples have in common is authenticity. They're true to the people who follow them.
Authenticity will be particularly important in the years to come as younger B2B audiences come into their own.
Research shows that almost 50% of B2B researchers are Millennials.
In an article for Distilled, Kyra Kuik notes that Millennials will be a major influencer of brand engagement over the coming years, saying:
"Since Millennials align more closely with brands personally and emotionally than older generations, it's important to them that brands be genuine to their own brand identities."
This is especially true as media saturation increases.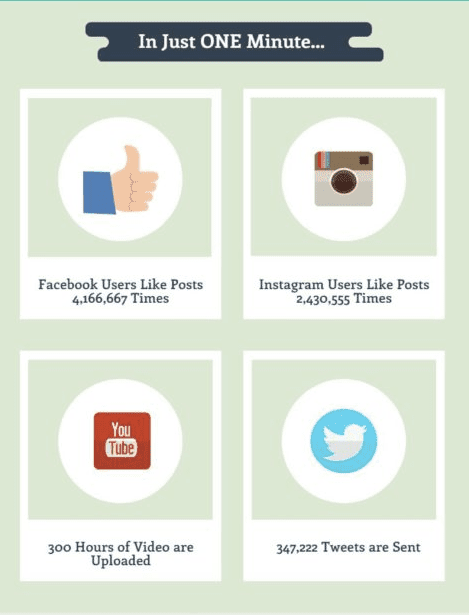 The more that your audience is inundated with brand messages every day, the less effect those messages have on their emotions.
If you want to be able to reach them on a deeper level, you have to stay genuine.
Solidifying your brand and staying true to your brand voice is the only way to overcome the noise and build engagement at a real, tangible level.
Conclusion
The way people view your brand is dependent on the story you tell.
You have to convince people that your brand:
Is quantifiably relevant to their needs
Can solve their problems
Offers them valuable information and insights
Is emotionally connected
Uses the same media channels they do
Has a unique message
Is authentic
This isn't always easy to do. It takes time, dedication, and focus on building up your brand in a way that does more than just "sell" to an audience.
If you're not sure you can do all of that yet, take the time to focus your brand.
Keep reading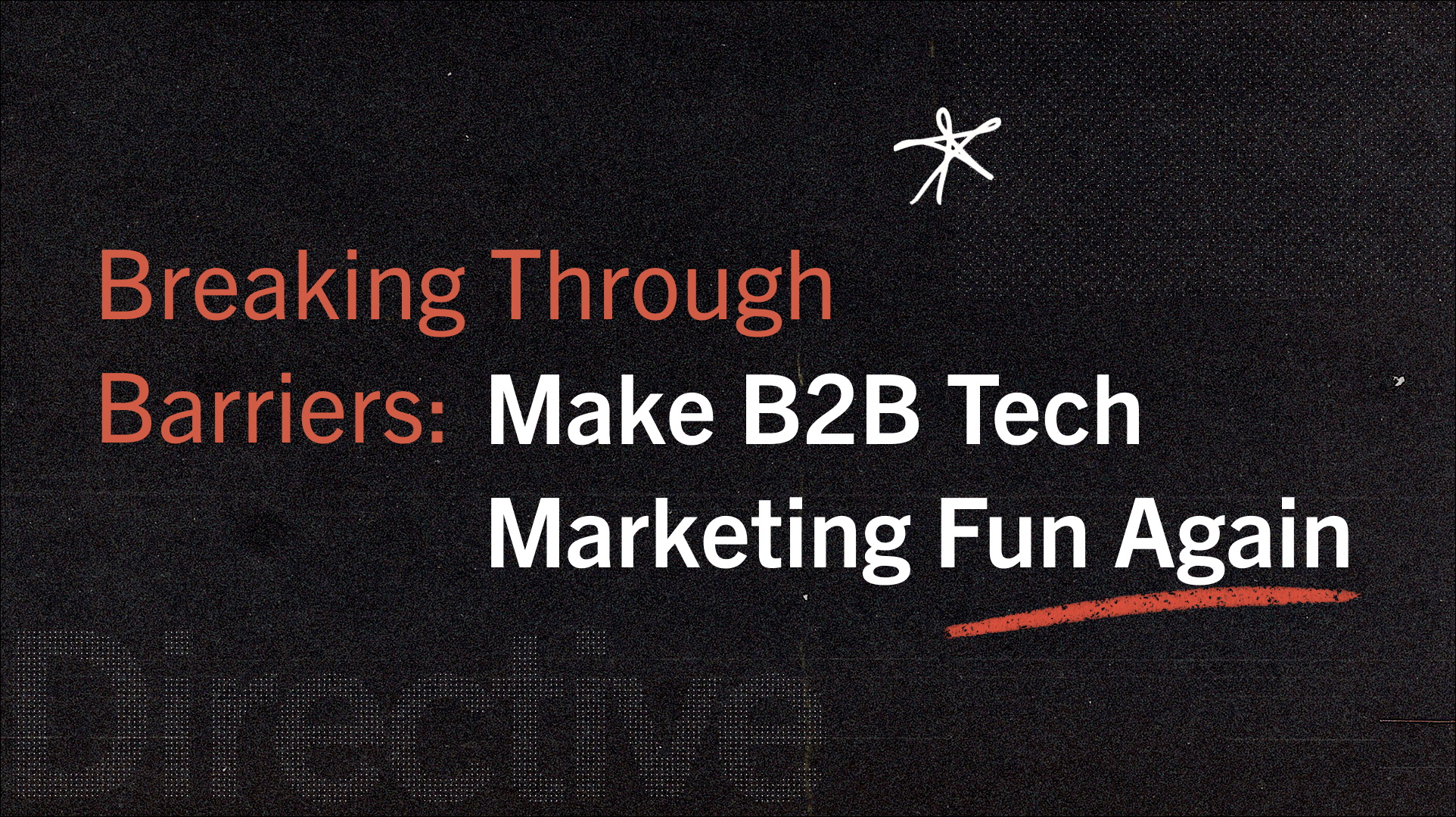 B2B
Breaking Through Barriers: Make B2B Tech Marketing Fun Again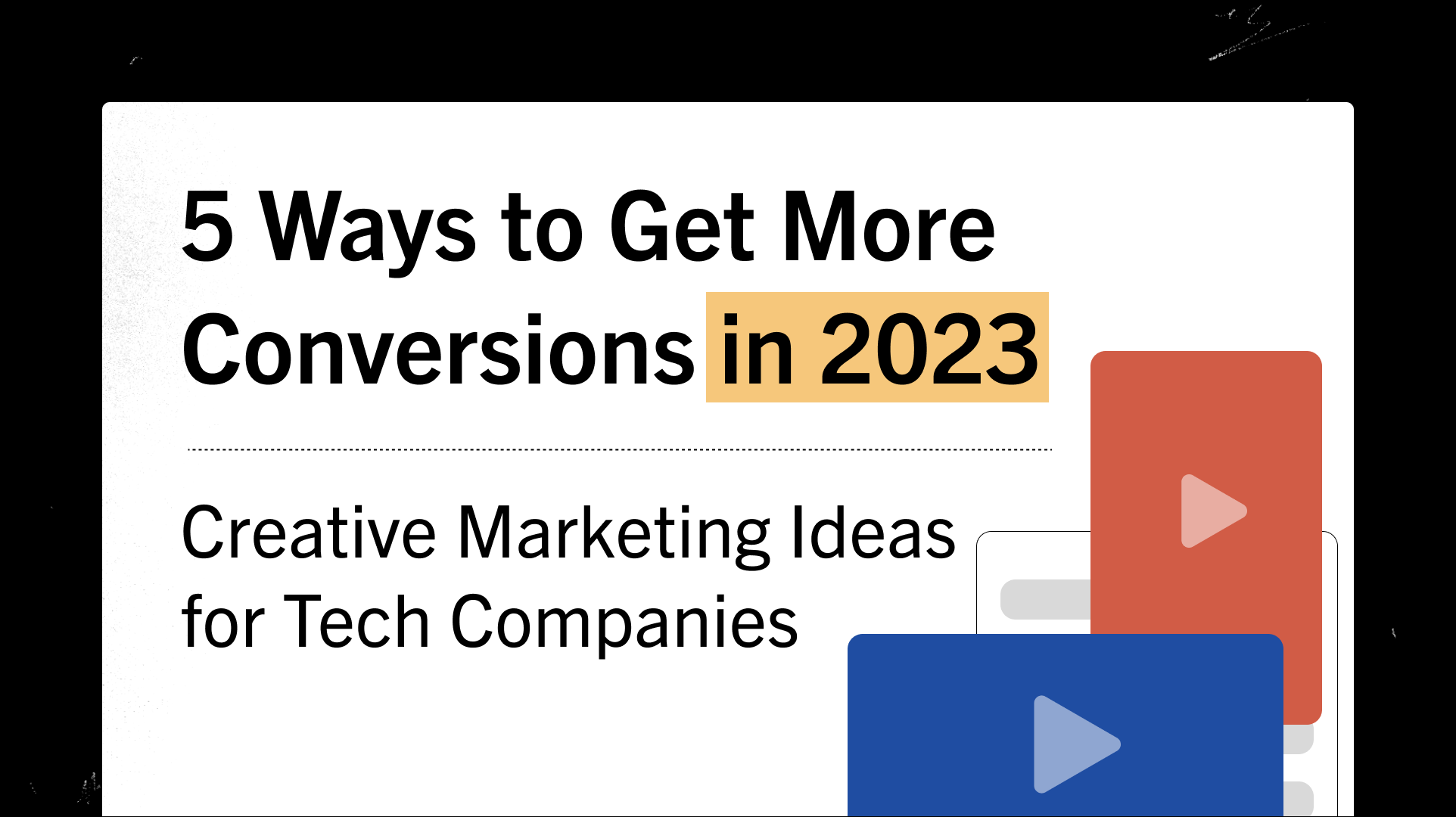 Content Marketing
5 Ways to Get More Conversions in 2023: Creative Marketing Ideas for Tech Companies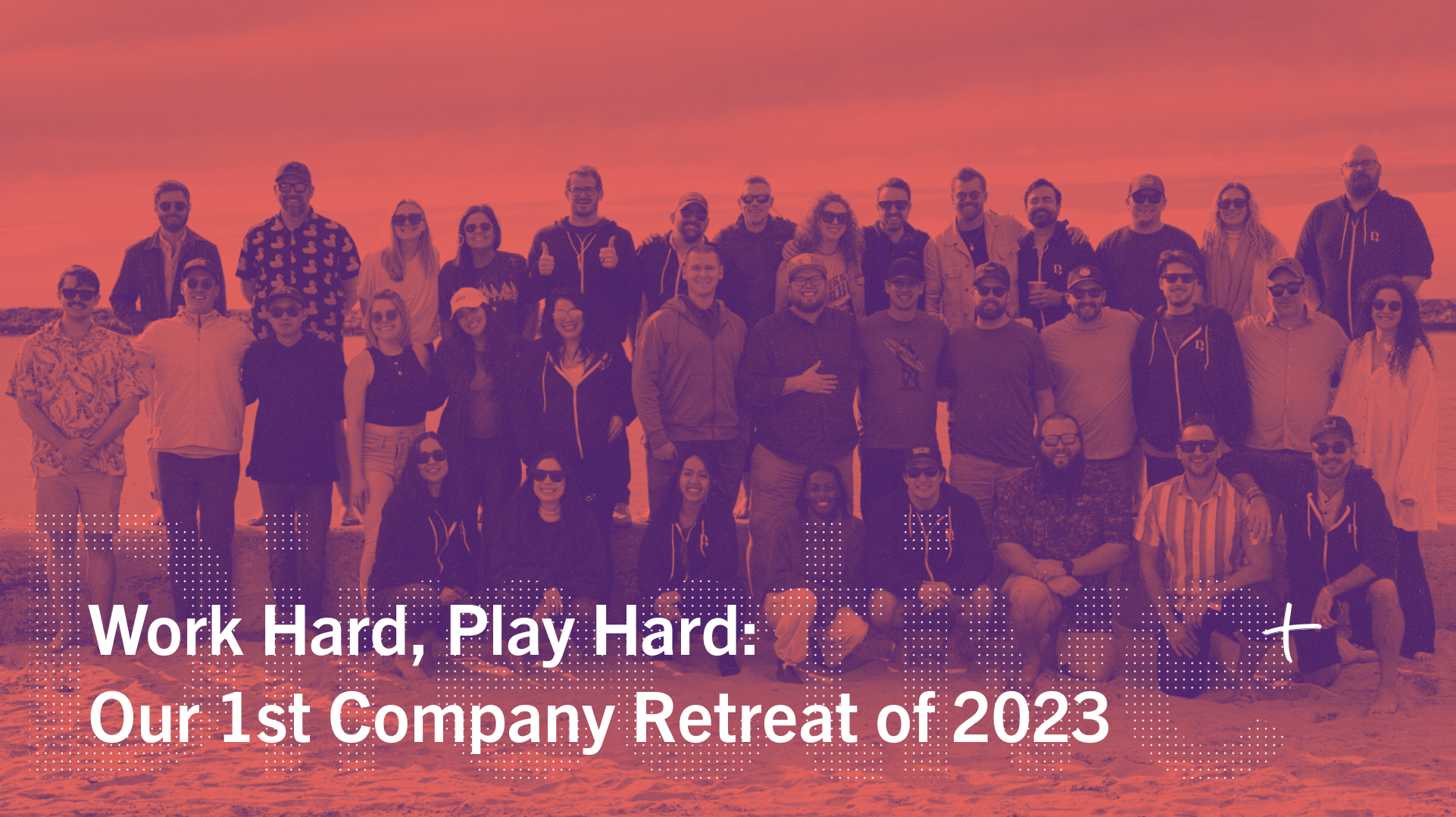 Events
How to Host Impactful Company Retreats as a Remote Team