8 Types of Content to Fill Gaps in the B2B Buyer's Journey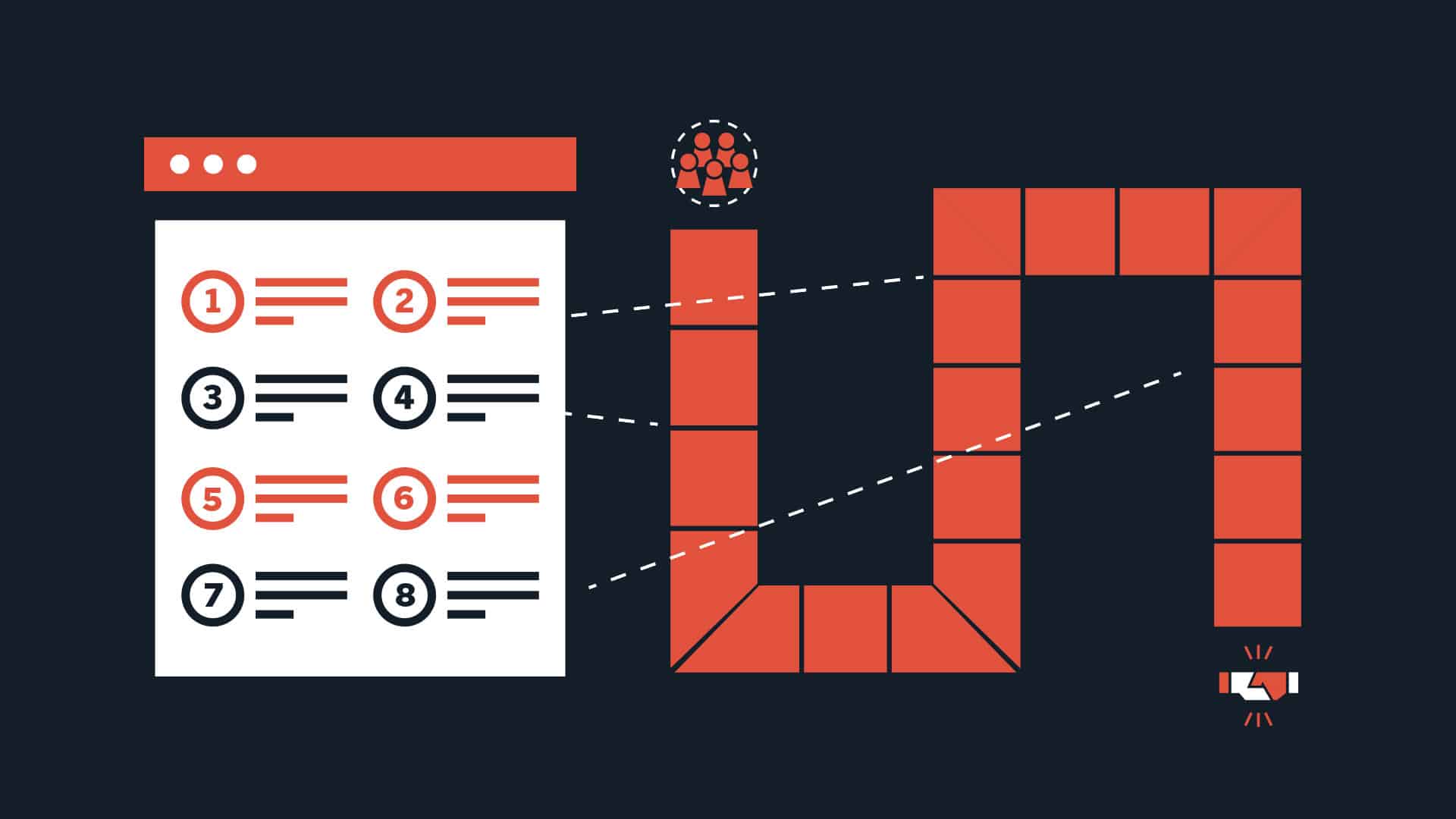 In today's digital era, having a strong content marketing strategy is essential, particularly in the B2B space. 
Effective B2B content marketing isn't a matter of writing a 300-word blog post a few times a week or posting an occasional press release. If that's all your current strategy consists of, it's time to change things up! Let's dive in.
What is Content Marketing?
Let's start with the big question here. What exactly is content marketing? It is the creation and distribution of valuable, engaging content to a clear target audience. Basically, this content is created to answer questions or solve your customers' (target audience) problem. When people search for answers, your content is there to supply them.
Every year, the Content Marketing Institute conducts a survey of B2C and B2B marketers, learning about the content they make.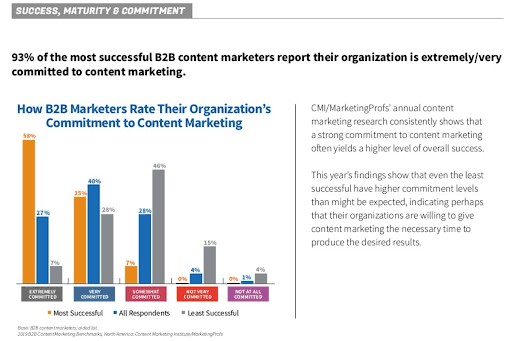 As you can see from the screenshot image above, 93% of the most successful B2B content marketers report their organization is extremely/very committed to content marketing. Below, you'll find a couple more B2B content marketing statistics.
The stats don't lie, it's crucial to create a well-defined content marketing strategy for your organization to obtain your company's goals:
96% of the most successful B2B content marketers agree that their audience views their organization as a credible and trusted resource. (

Source

)

70% of B2B content marketers say their organization's content marketing is much/somewhat more successful compared to one year ago. (

Source

)

B2B marketers report sales lead quality as their #1 most important metric for measuring content marketing success; even more important than sales and conversions. (

Source

)
Content marketing, when done correctly, works.  
I want to emphasize on the "when done correctly" aspect because content marketing is all about understanding the buyer's journey. The problem that we see today is that a large percentage of marketers don't know how to implement B2B content marketing effectively.
Most waste time creating content that never gains enough exposure or lead-generating traction. By understanding the buyer's journey, you'll have a higher chance of crafting content that will make an impact on your goals.
It's time to brighten your C-Suite's day when they review your end-results.
What Is the Buyer's Journey?
It can be difficult to determine the best type of content to create for each of the buyer's journey stages, and what those stages consist of. The buyer's journey is an action of steps a prospect or lead goes through before deciding to purchase a new product or service.
Technically, the buyer's journey stages expand beyond the purchase and into the post-purchase and even the repurchase.
We're going to focus on the steps leading up to the purchase and which type of content you will need to create to fill in those gaps.
Buyer's Journey Stages
There are a few variations of what the buyer's journey stages look like, but we want to facilitate the process and dive into the main 3 stages:
Awareness Stage

(

Information qualified leads

)

Consideration Stage

(

Marketing qualified leads

)

Decision Stage

(

Sales qualified leads

)
Below, you'll find the right type of content for each of the following stages and tactics to increase your content marketing strategy:
Welcome to the Awareness Stage
The awareness stage is when your prospect is just becoming aware that they have an issue or may need assistance. At this stage, your prospect doesn't know how to meet or solve their problem. They are in the information/gathering state and not ready to make a decision as to what they'll purchase and from whom.
Go-to content pieces for this stage? See below:
Bold Blog Posts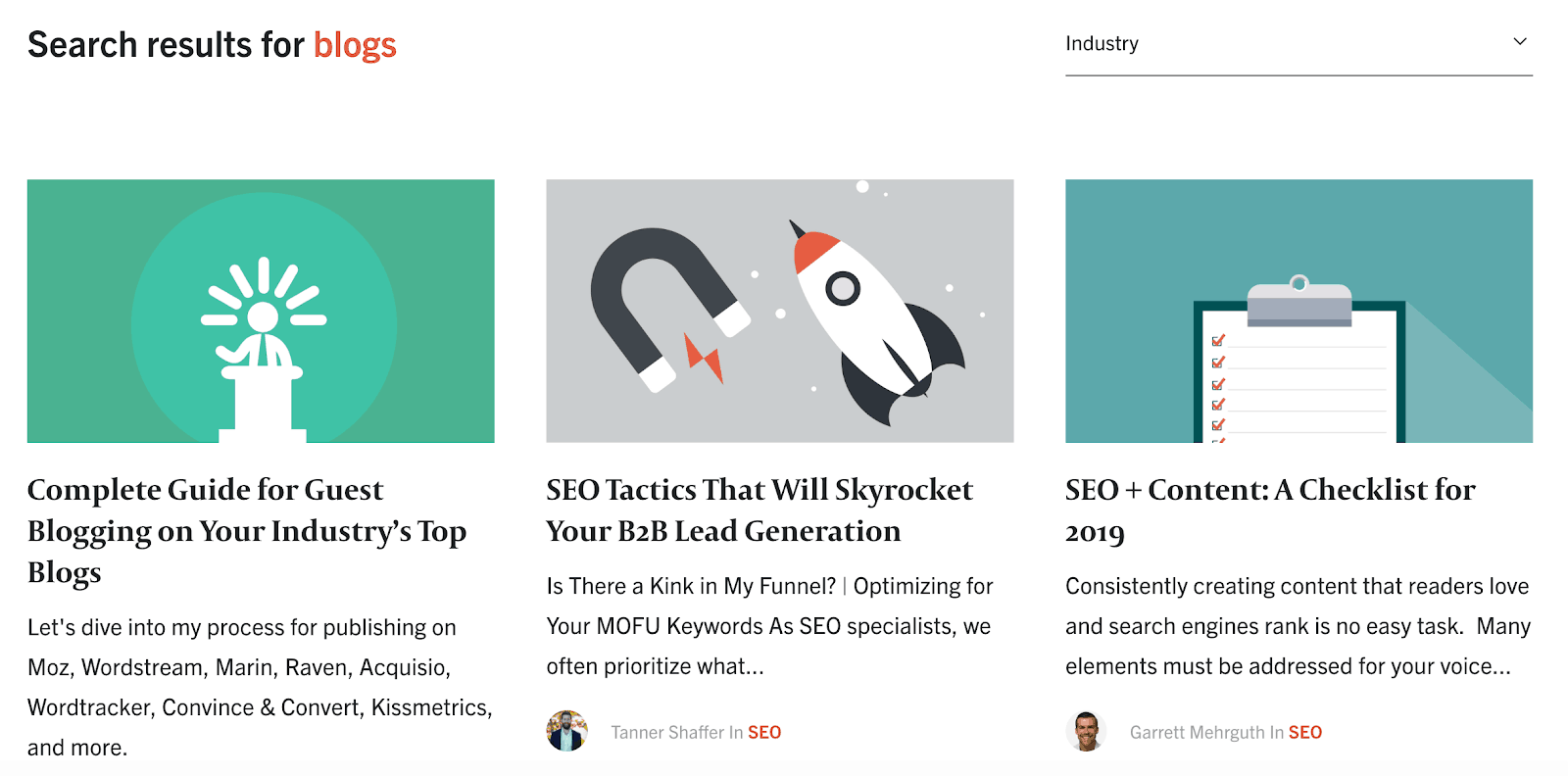 Blogging is one of the beneficial B2B marketing tactics there is.
It's accessible and simple enough to find with just a couple of clicks through Google's search. According to CMI, blogging is the 3rd most common content marketing activity, surpassed only by email and social media.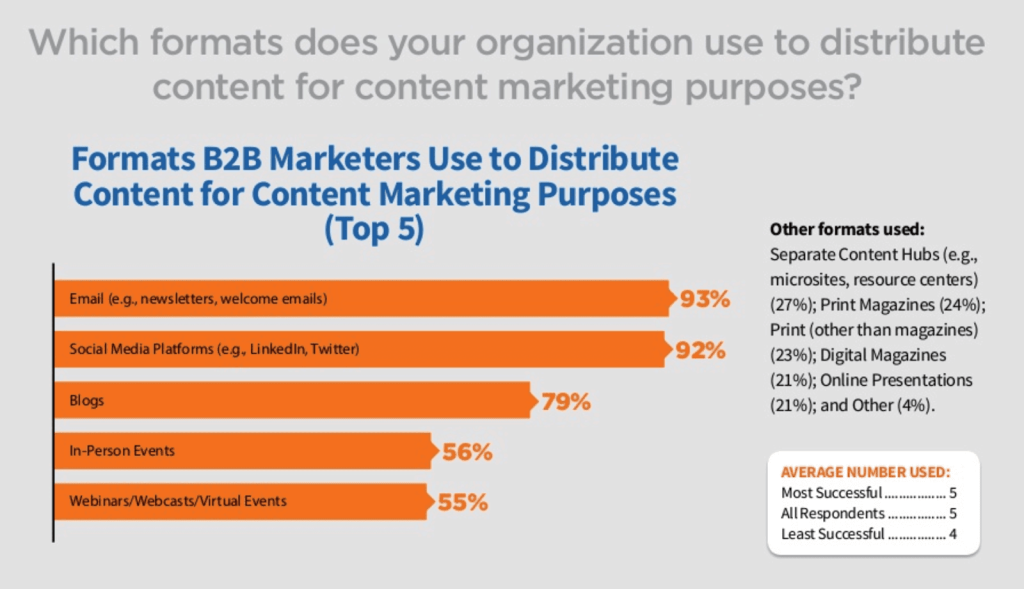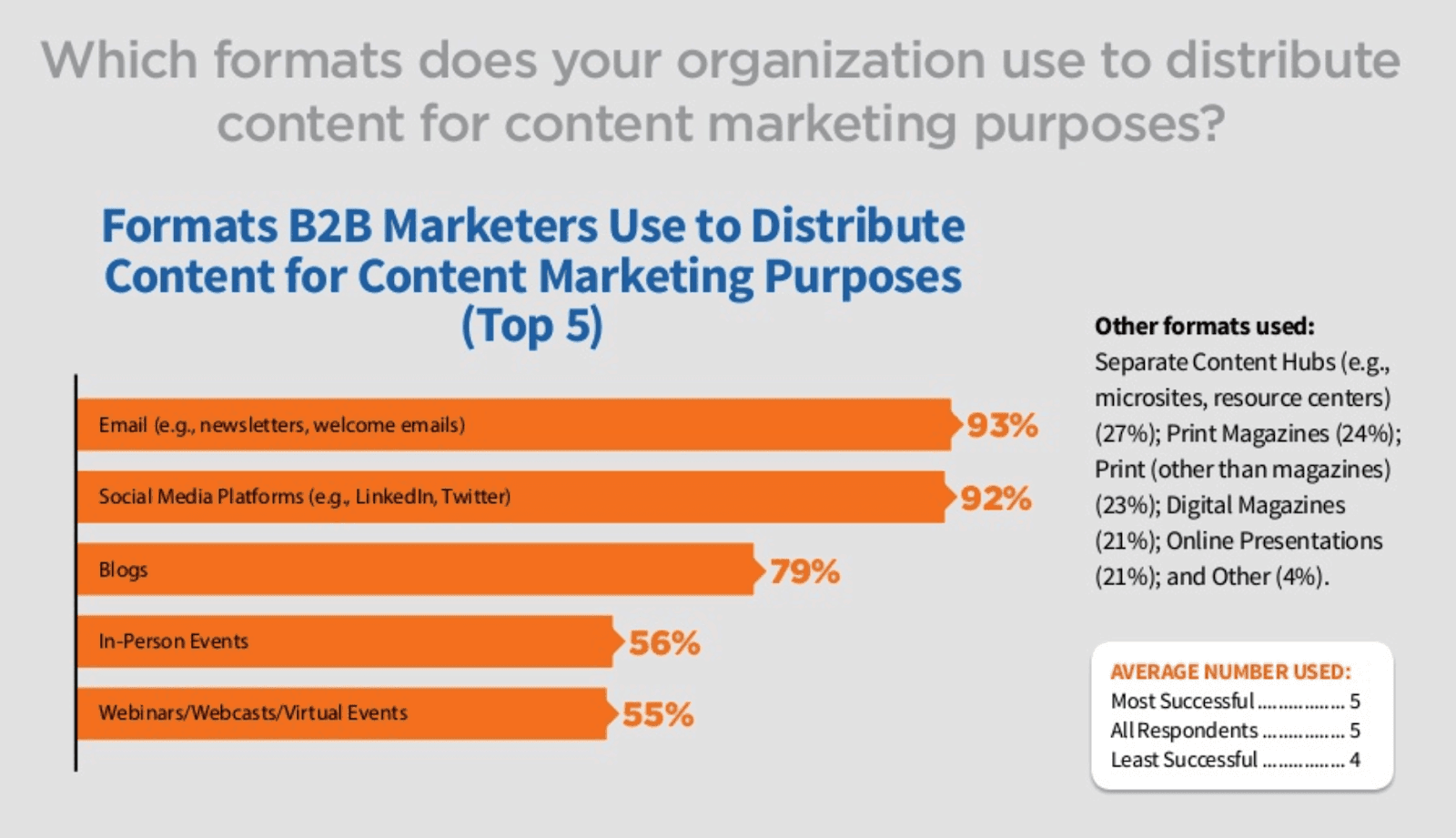 B2B companies who blog can increase credibility, awareness, search engine ranking, and leads all while linking your marketing efforts back to your business goals. Blogs provide a whole spectrum of benefits giving B2B marketers a higher chance to attract, engage, convert, and thrill your leads.
The best way to find the perfect topic to blog about in this stage is make a list. 
Make a list of all the questions your buyers might be having before purchasing your product or service. We're not referring to questions about your particular product or service, but questions that will help them see that your product might just be the problem-solver they've been looking for.
We call these type of blog topics informational.
Let's say you own a warehouse inventory company, and you were creating an informational blog post. You wouldn't want to start a post mentioning how your inventory management system can help their warehouse needs. Instead, you'd want to create a blog post on why warehouse inventory is so beneficial today.
See the difference?
You're gently mentioning how your service can help aid their need by avoiding aggressively promoting your service.
Infographic Creation
By nature, humans are visual creatures. Therefore, we shouldn't be surprised that our brains process information presented to us in a visual format far better than text. See a strong example below: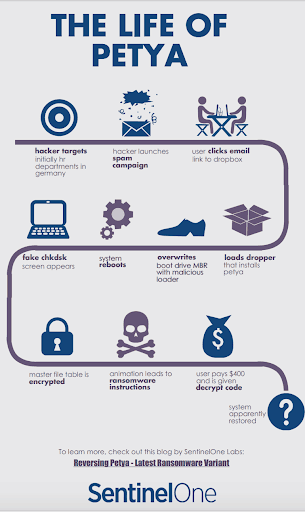 According to Hubspot, "blog articles that included infographics generated an average of 178% more inbound links and 72% more views than all other posts." Not only that,  infographics are liked and shared on social media 3x more than any other type of content. This is because infographics paints a picture for your audience at a faster rate than text.
With infographics, you'll be able to tell your potential customer a story without words getting in the way.
Solid Social Media Posts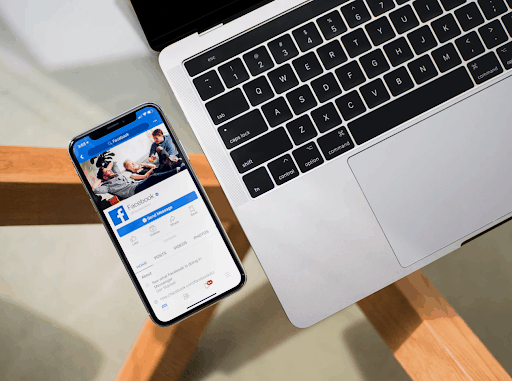 Social media marketing might seem like it only holds a place for B2C marketers, but that's a significant misconception.
When done right, successful B2B social media marketing initiatives supply tremendous benefits to your business. By increasing your B2B company's exposure online, you'll help further establish your brand's awareness and build trust with your customers.
Social media platforms enable you to create a dialogue with current and potential customers. How you respond, interact and share on social media sends a clear message about the type of business you actually are.
Just remember these 4 practical steps:
Be real

–

Being authentic matters and builds trust with a B2B audience.

Be helpful

–

Keep in mind that you're there to solve your audience's problems and pain points, NOT your own.

Share others' content

–

Sharing content from your influencers is a great way to provide high-quality resource to your audience. Help your fellow influencers and don't forget to let them know you shared their stuff! 

Show appreciation

–

When other influencers share your content, make sure to send a "thank you" their way, and when possible, reciprocate the favor.
Next Up, the Consideration Stage
By the time your potential customers have reached the consideration stage, they have a better understanding of their need or problem. At this point, you've captured their attention; however, they are still trying to identify the solution they're looking for.
This is where the consideration stage comes into play. This is the stage where your potential customer puts all their options out on the table so they make the best decision possible.
Here, our prospects are not exactly ready to buy and still need help deciding what will resolve their issue.
Yes, prospects on the consideration stage might be more qualified than those in the awareness stage, but they are still doing extensive research on whether or not your product or service is a fit for them.
Go-to content pieces for this stage? See below:
Audience-focused White Papers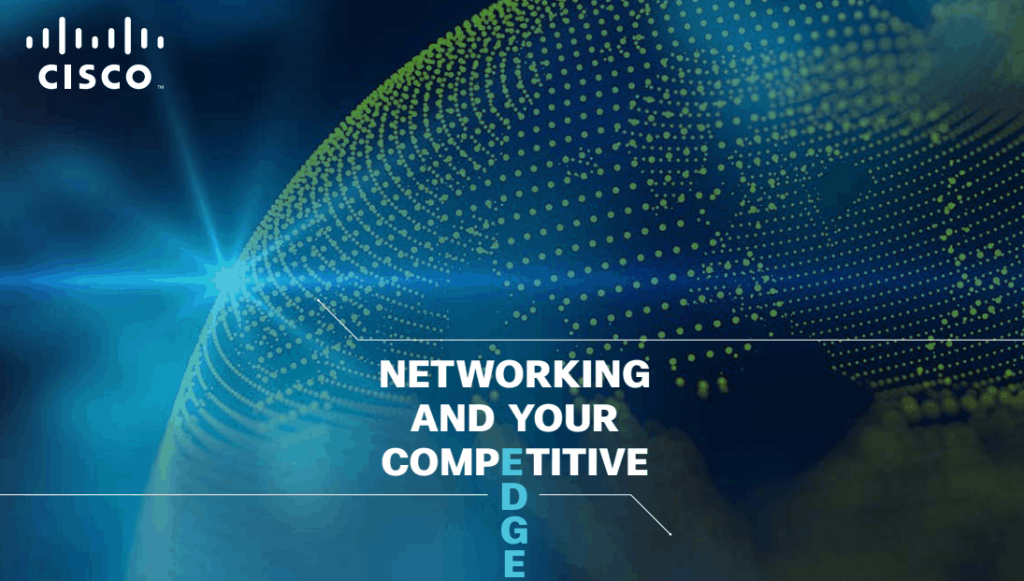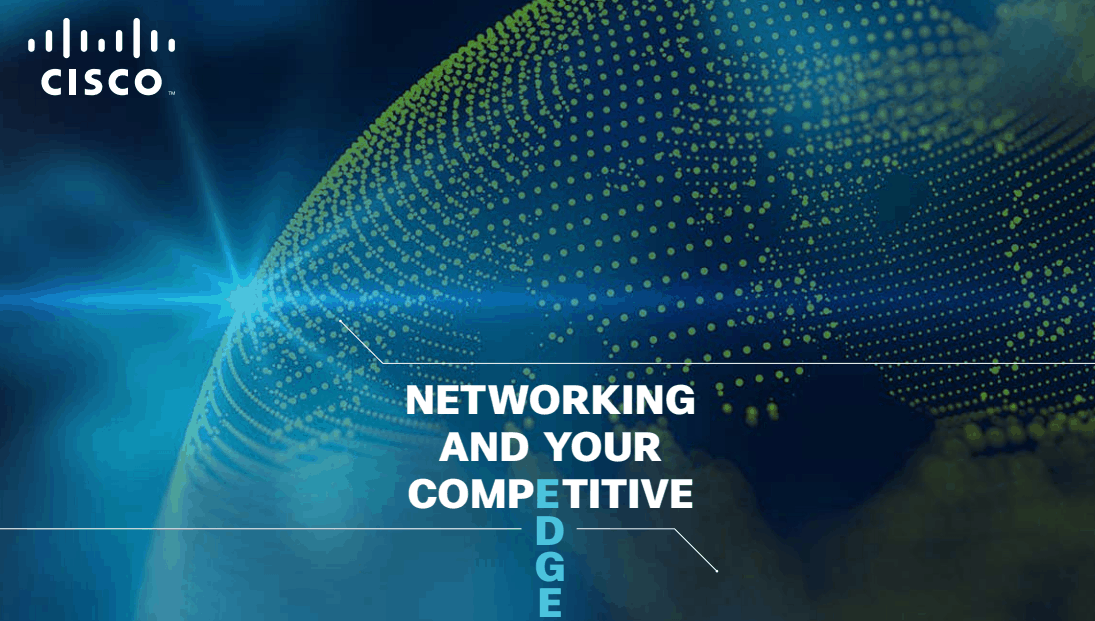 White papers offer several benefits for your content marketing needs, and it's a powerful marketing tool. As a matter of fact, the Content Marketing Institute found more than 60 percent of B2B respondents see white papers as their most successful content.
White papers can vary in length, but a successful piece convinces your potential customers that your product and service will fulfill their primary need.
You'll need to address their pain points with a well-researched solution to their problem and lure them to invest with you over your competitors.
Educating eBooks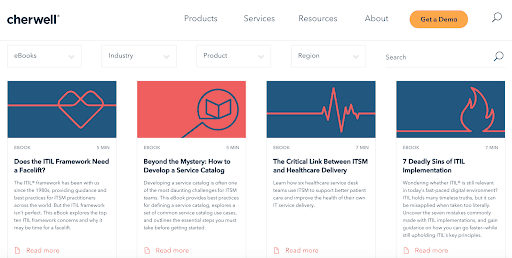 In a content marketing plan, eBooks are best utilized by businesses that need to convey complex information in a way that is accessible. eBooks are meant to be more informative, and that's what sets them apart from other content marketing tactics. They help you generate leads while building your brand due to their "hefty" amount of content.
eBooks are usually referred to as "fat" content because they can be broken up into smaller pieces and used throughout multi-channel campaigns. The flexibility that comes with this type of marketing tool is what makes it so popular.
Below, see a strong eBook example to enhance content marketing strategy: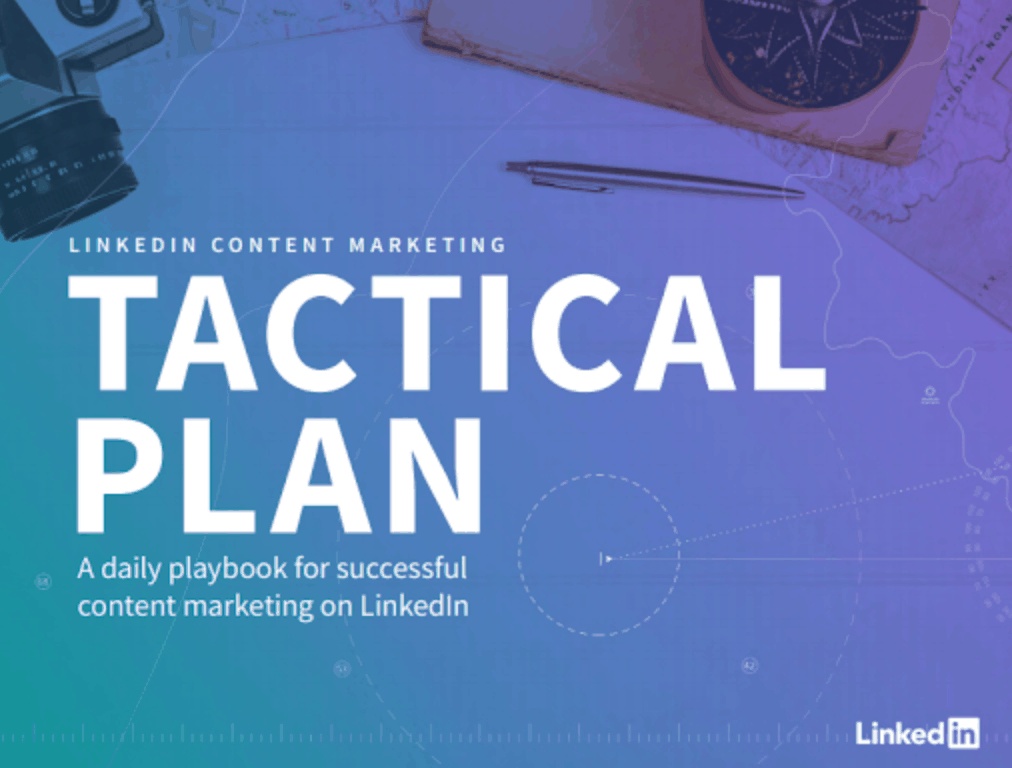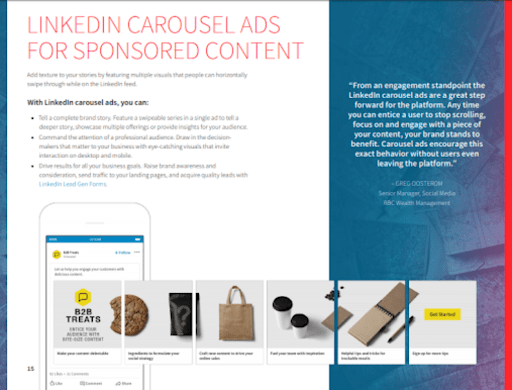 They're the perfect next step after your potential customers read the awareness stage blog posts because you'll have the opportunity to link to a landing page, within your blog post, and mention your resource. This will help guide your potential customers one step closer to convert.
Worthwhile Webinars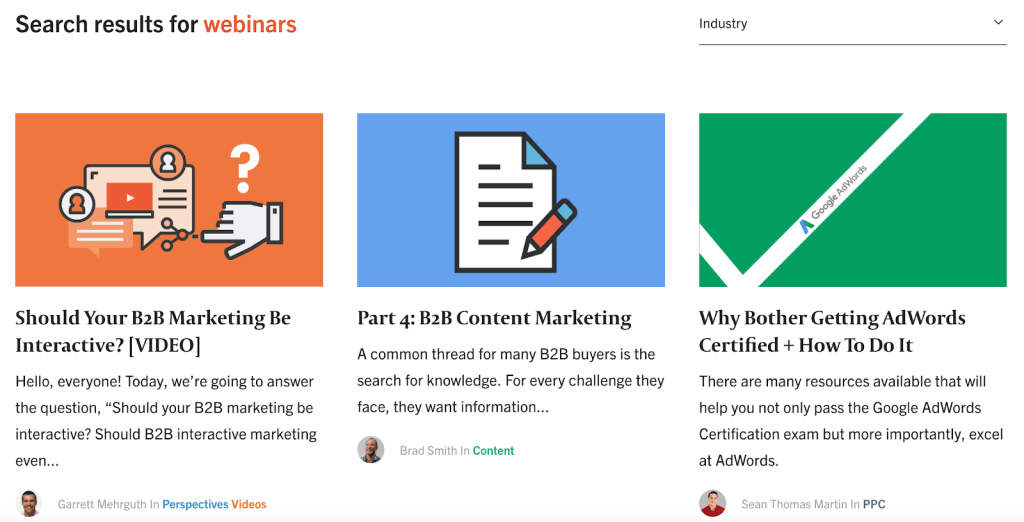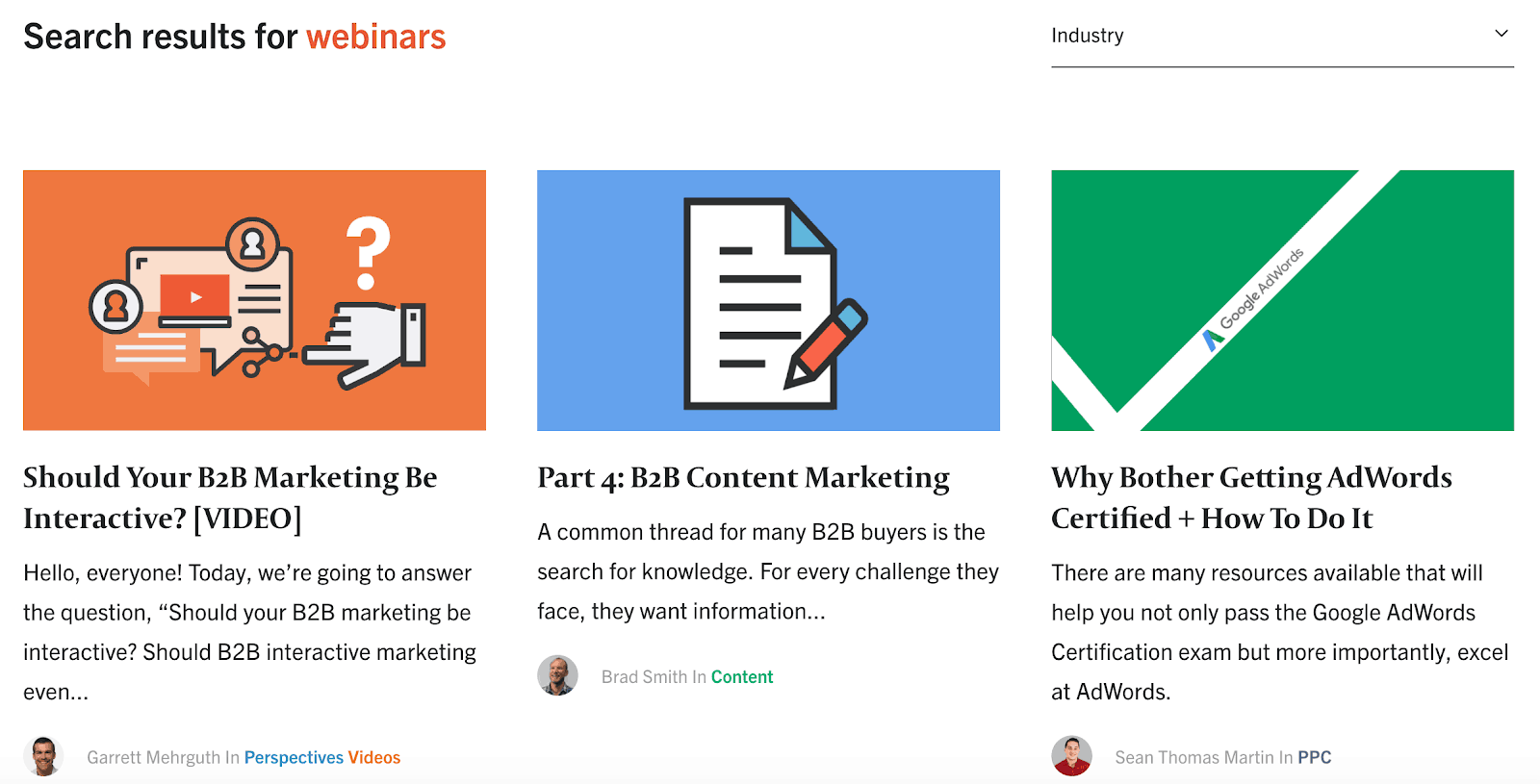 Webinars are an excellent tool to position your B2B company as an industry thought leader. Through webinars you can provide compelling, innovative, and authoritative content that addresses B2B buyer's challenges.
Not only will you be able to showcase that you're a thought leader, but you'll also help yourself elevate your company above the crowd (aka, your competitors).
According to BrightTALK, the best day of the week to promote a webinar is on Wednesday since there is less competition from other marketers.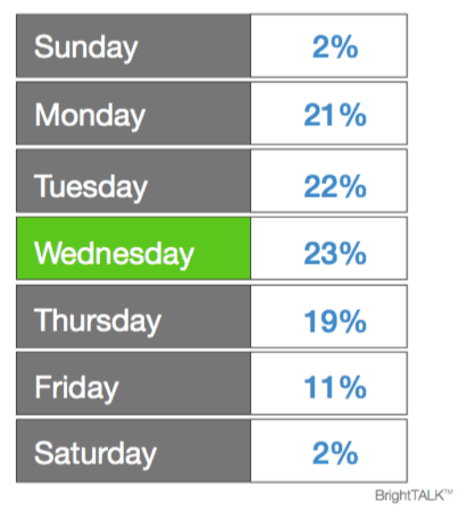 Last But Not Least, the Decision Stage
Great news!
When people enter the decision stage, they are ready to spend their money.
At this point in the journey, they have determined their options in the consideration stage, and they have addressed their pain points, but are still deciding on a specific service/product to choose.
This is where you come in.
You can finally share why your product or service is the obvious choice for them to succeed. In most cases, prospects at the bottom of your funnel just need that final nudge. The right proposal and content at this stage can have a dramatic impact on boosting your conversions.
Go-to content pieces for this stage? See below:
Create Quality Case Studies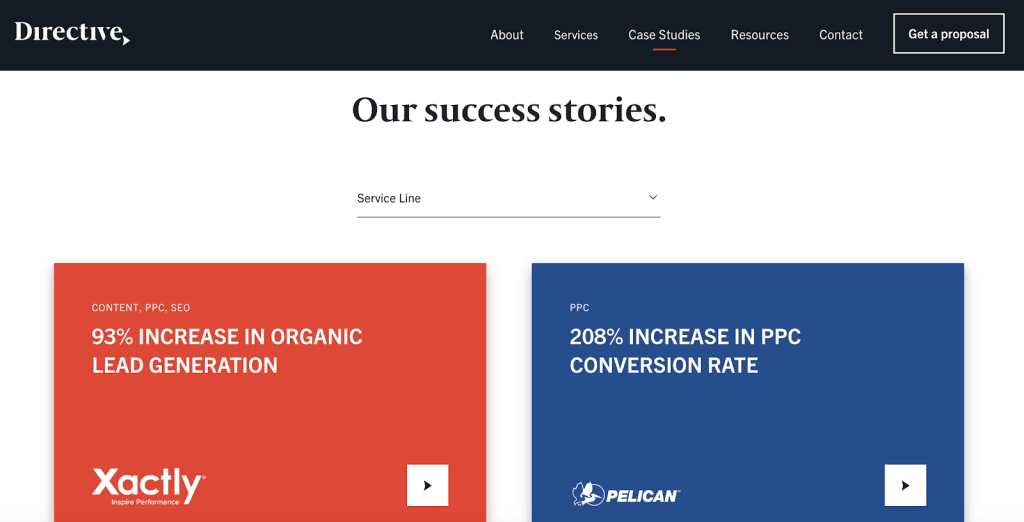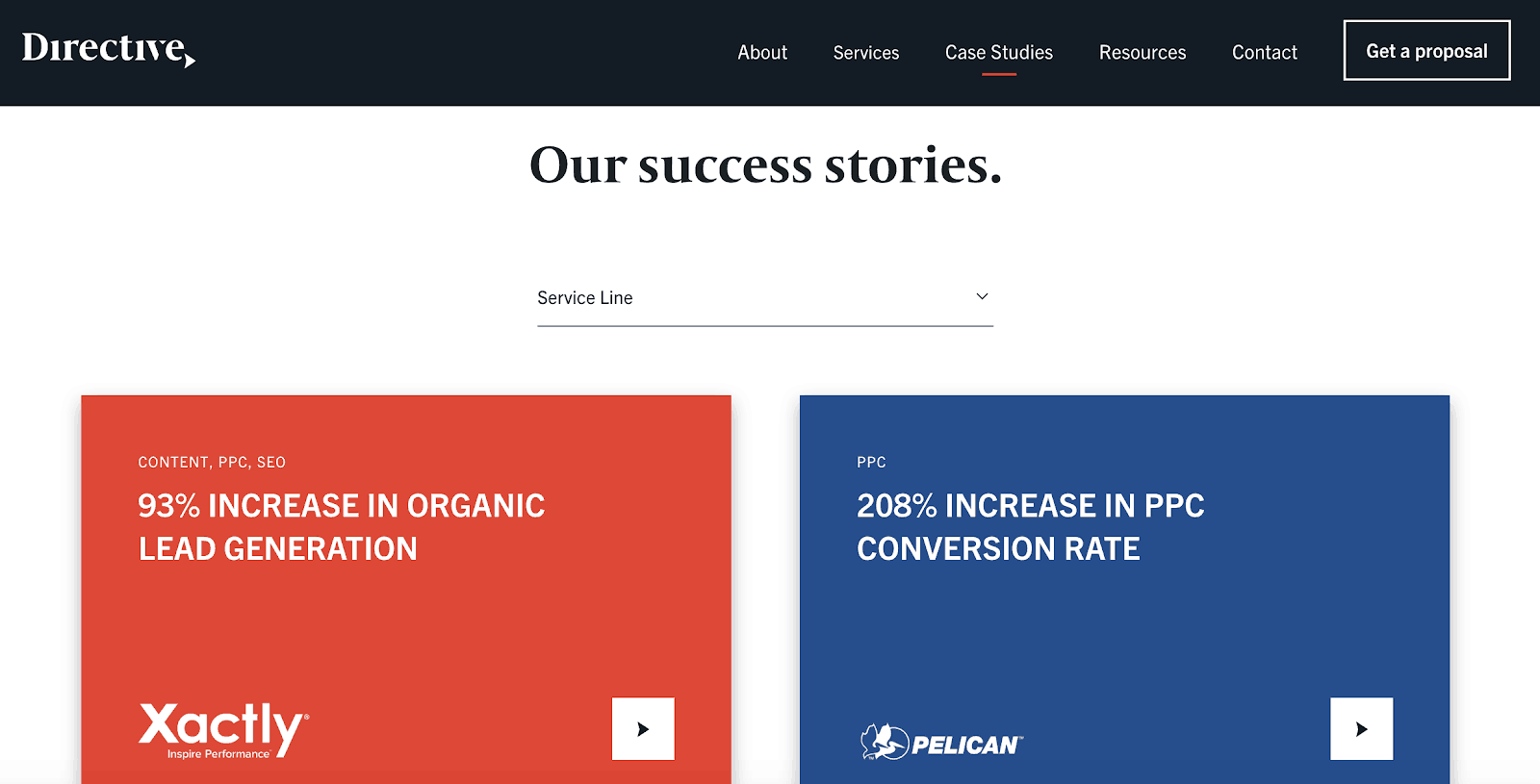 Essentially, case studies are analyses of a given situation to demonstrate an effect. This means showcasing a client before, during, and after you provided services for them.
Here's an example of how Directive showcased one of our success stories in the form of a case study: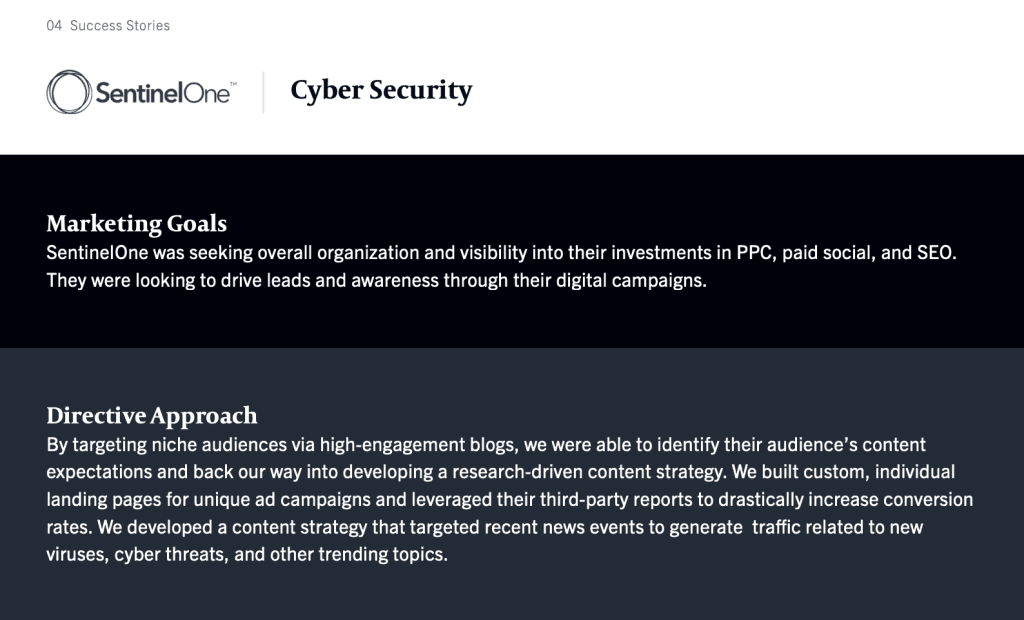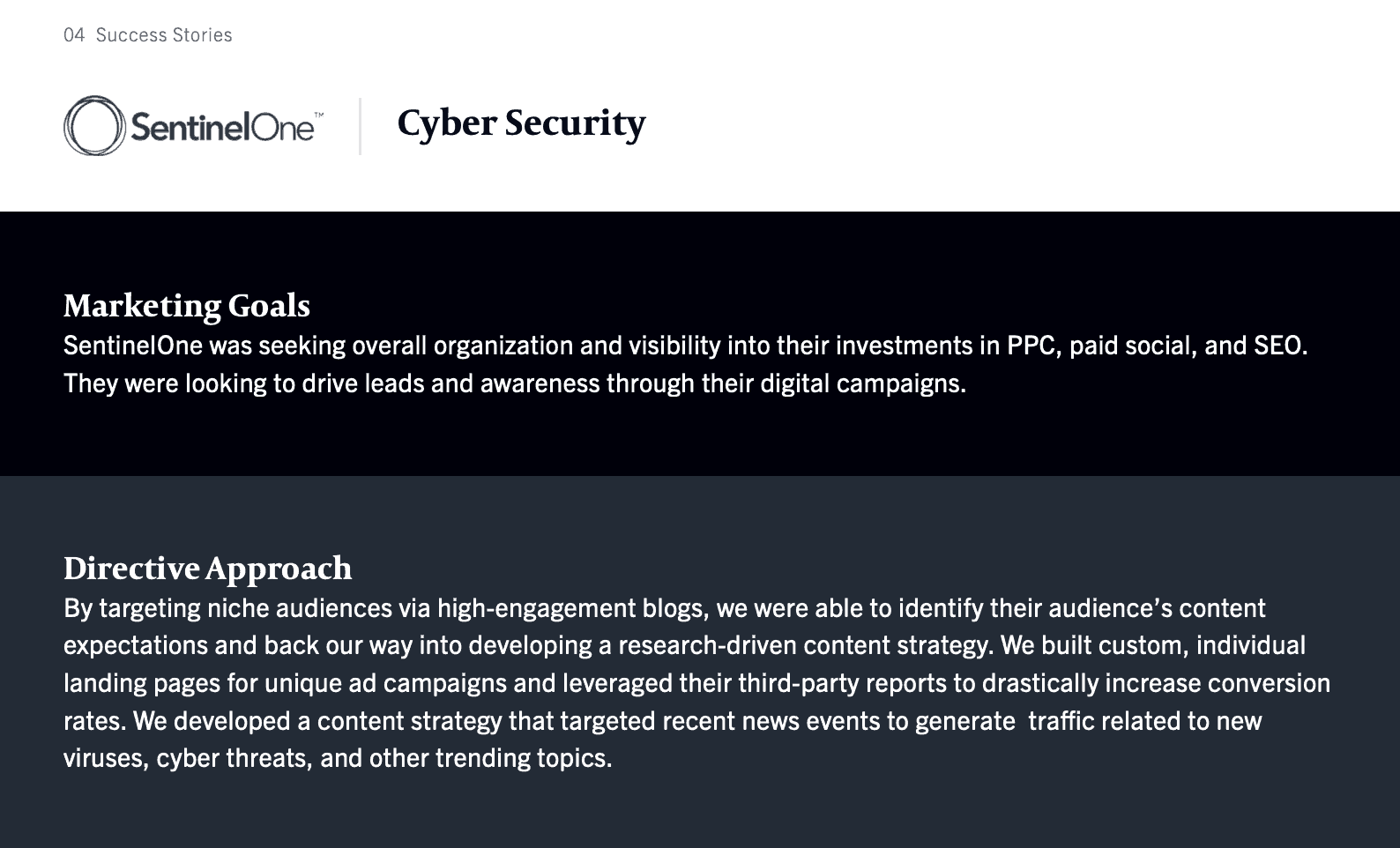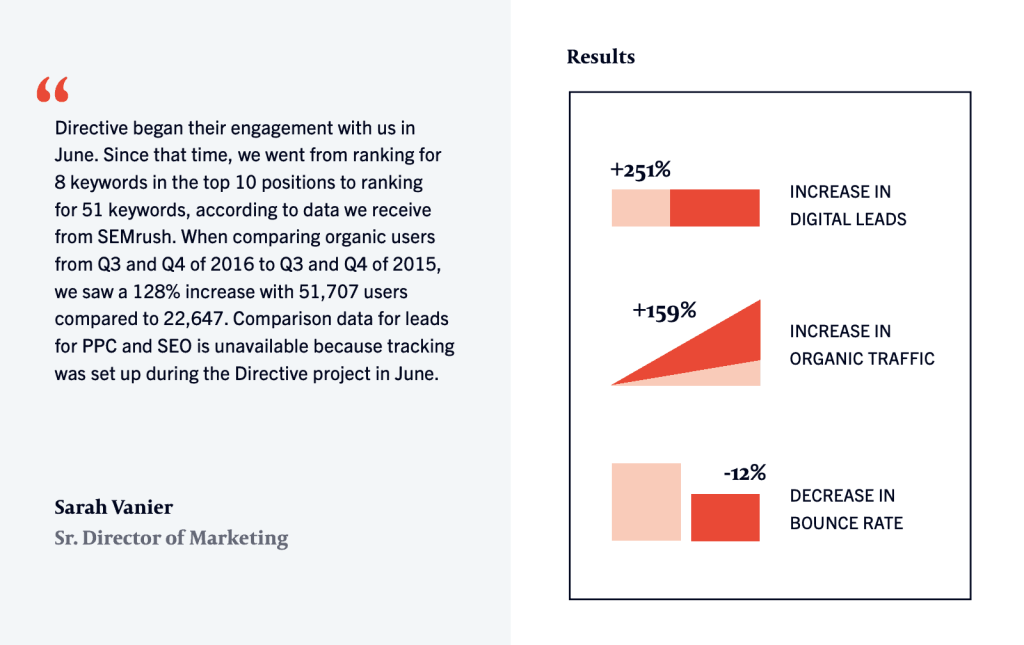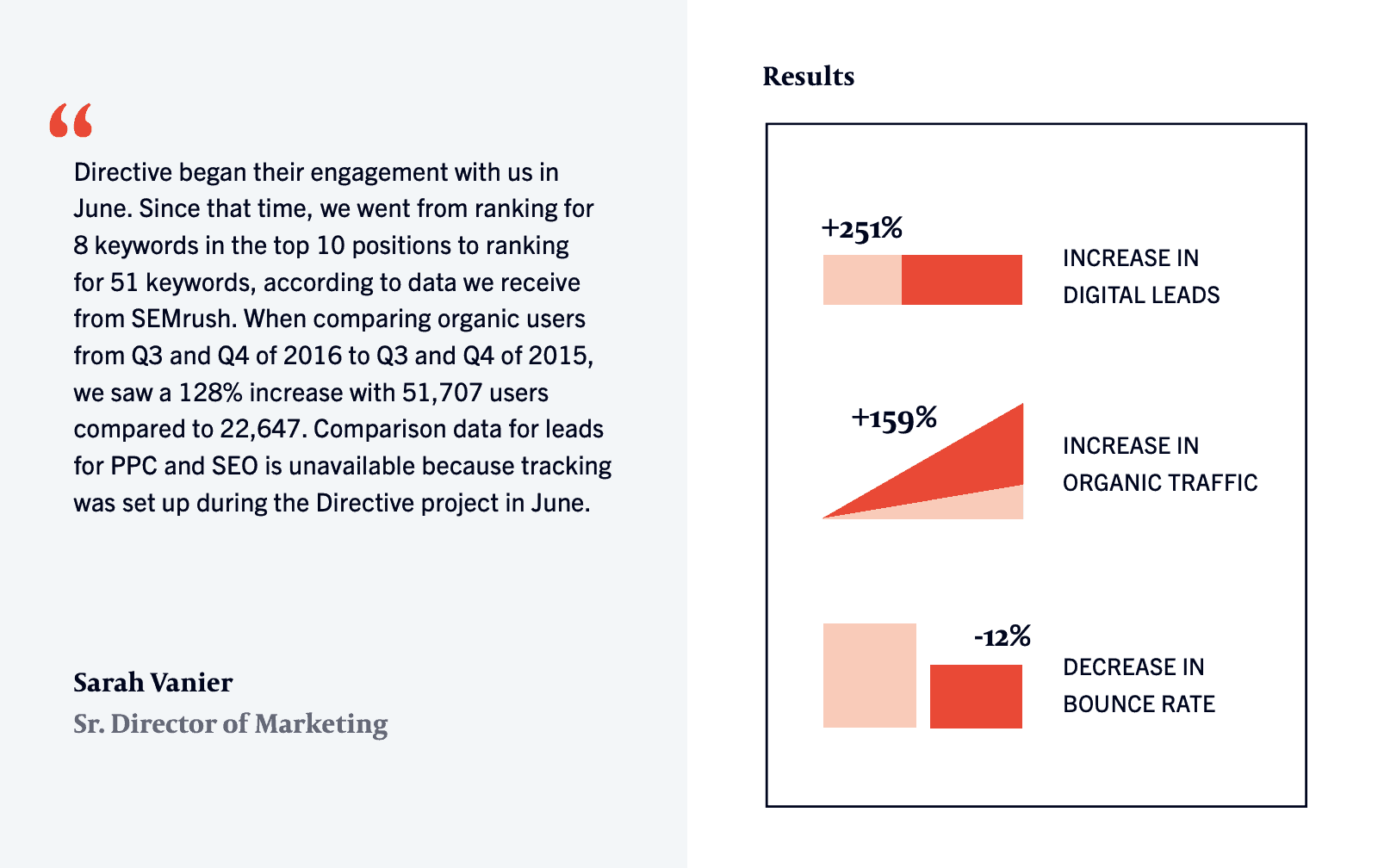 On the case study, you'll naturally include the descriptions of the problem your user is facing, so you'll be able to add phrases and target keywords that your users will be searching throughout search engines. It's a win-win situation!
Once you're ready to write a case study, make sure to do your research and showcase your brand's voice to keep it authentic.
Video, Video, Video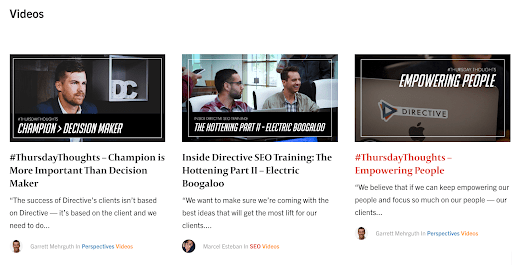 Are you confused why I'm mentioning video here?
As marketers, we are aware that video is becoming one of the most popular ways people consume content. This doesn't mean people are phasing out written content, but they are consuming content at a faster pace. This is where video is king. 
The great benefit of using video as a content marketing tool is that it's in an easy-to-consume format. You're able to deliver tons of information in a shorter amount of time than it takes to read a written blog content. 62% of B2B marketers rate video as the most effective format for content marketing.
According to Wyzowl's report, here are the 4 reasons why video is taking off in almost all industries:
95%

of people have watched an explainer video to learn more about a product or service. 

81%

of people have been convinced to buy a product or service by watching a brand's video. 

Where both video and text are available on the same page,

72%

of people would rather use video to learn about a product or service. 

78%

of marketers say video gives them a good ROI. 
As an SEO specialist, I would recommend looking into Wistia for your video needs. Wistia is preferable because it helps to drive traffic to your website, improve conversions, or increase engagement across the sites you control.
Overall, videos have a great way to showcase your brand's creativity. It also allows you to put a face to your name, which only helps to build trust with your target audience.
What Now?
You are now aware of the stages and content that are needed to fill in the gaps throughout the B2B buyer's journey.
Hooray!
What's next? Get out there and test, evaluate, and make adjustments as needed. Building a strong B2B content marketing strategy is a process that requires continuous optimization. Stay on top of it and hustle; you'll be able to reach your marketing goals.
Keep in mind, if you need some extra help getting there, Directive's team of marketing specialists have proven to give their clients the best possible content for each of their own buyer's journey stages.
Not to toot our own horn, but our case studies speak for themselves. So, what are you waiting for?
The numbers don't lie. 😉
Keep reading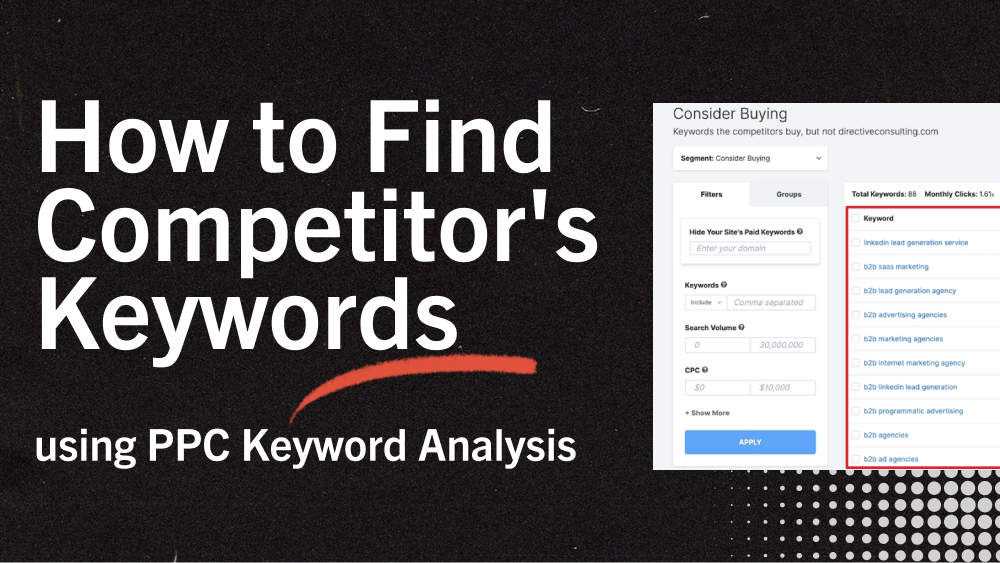 PPC
How to Find Competitor's Keywords with SpyFu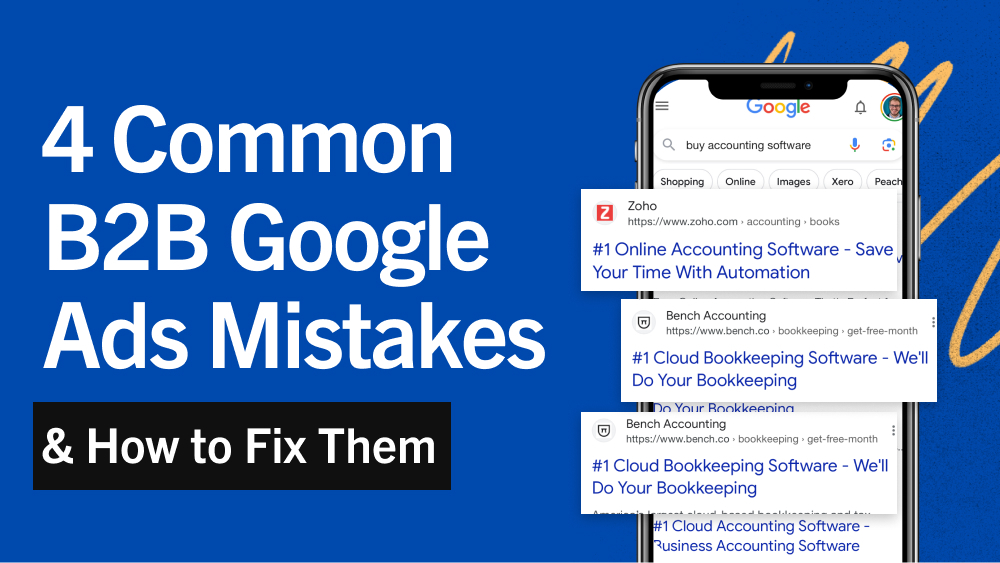 B2B
4 Common B2B Google Ads Mistakes and How to Fix Them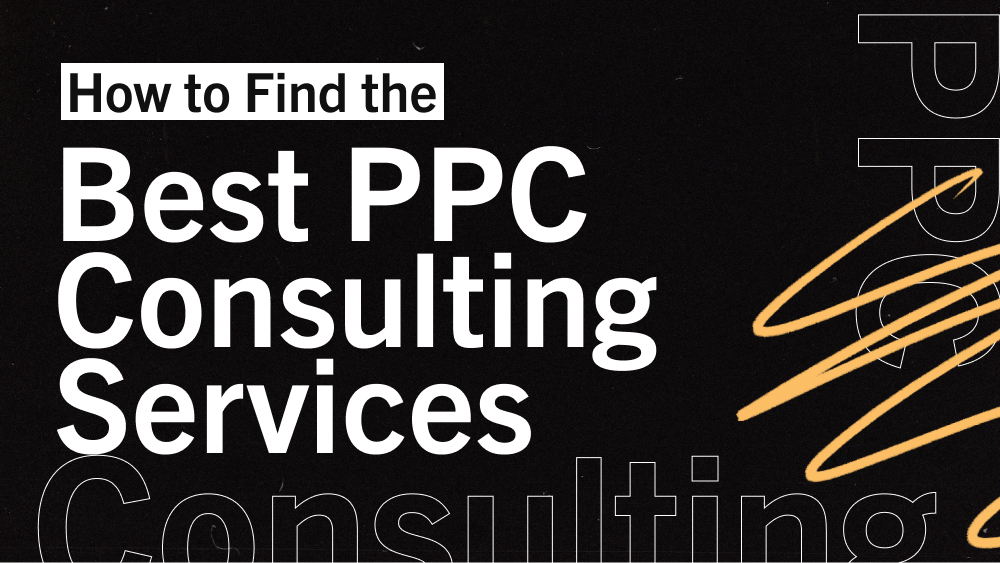 Agency Life
How to Find the Best PPC Consultant Services