PPC vs. SEM: What's the Real Difference?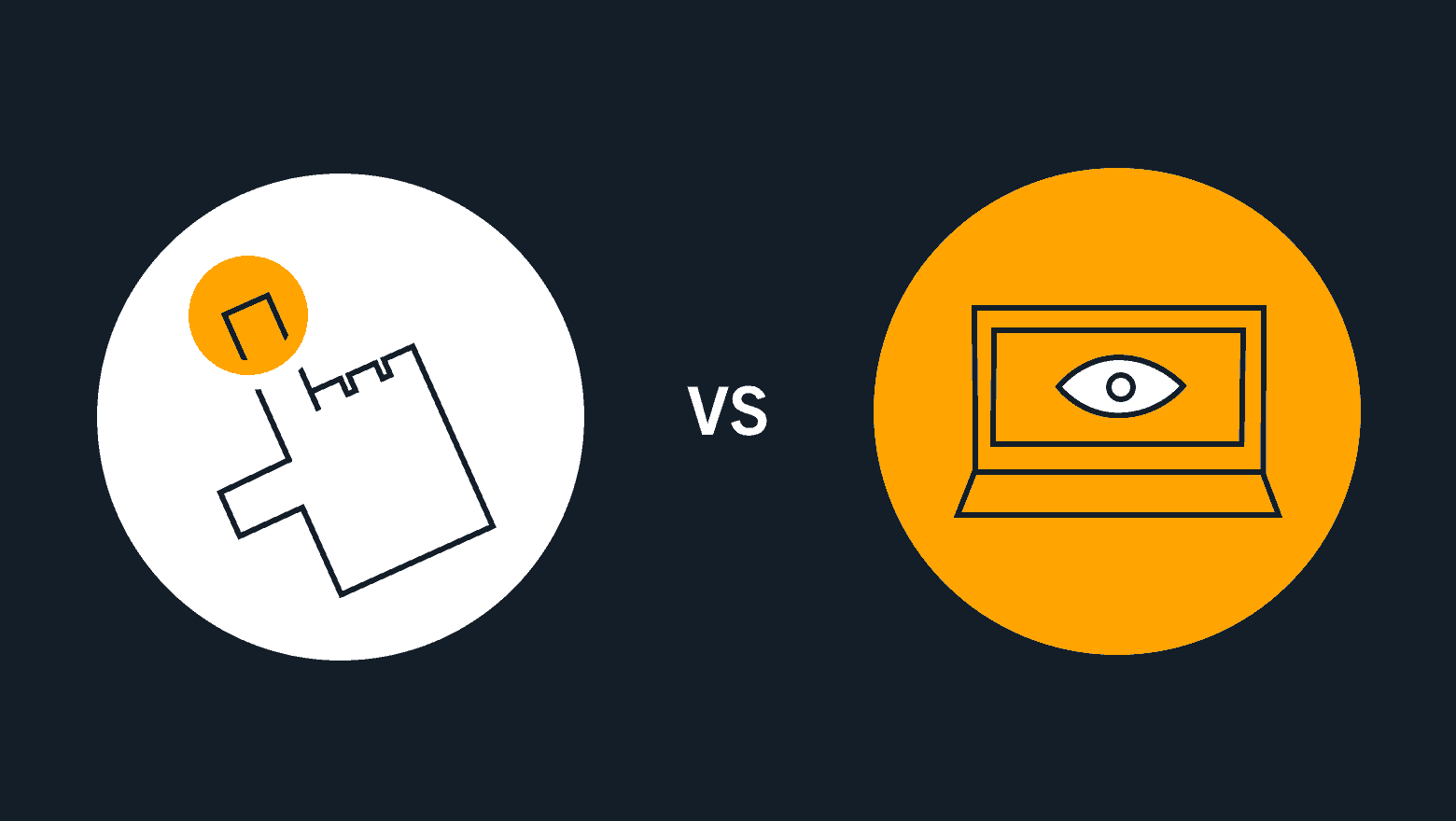 Do you know the difference between PPC vs. SEM in online marketing?
The world of digital marketing is full of confusing acronyms, but no two get mixed up more often than pay-per-click (PPC) and search engine marketing (SEM).
Historically, the definitions of PPC and SEM have been intertwined since the first PPC advertising models emerged in the mid-1990s. This close relationship has led some digital marketers to believe that PPC and SEM are the exact same thing, while others use SEM as a catch-all term that includes both PPC advertising and SEO.
In actual fact, the truth may be somewhere in the middle.
Keep reading as we shed more light on the distinction between PPC vs. SEM in online marketing.
PPC vs. SEM: The Early Days of Search Advertising
Let's take it back to 1995.
There was no Google search network and no Google display network.
The very first search engines and web directories were just arriving on the scene, with names like Planet Oasis, Open Text, and Excite.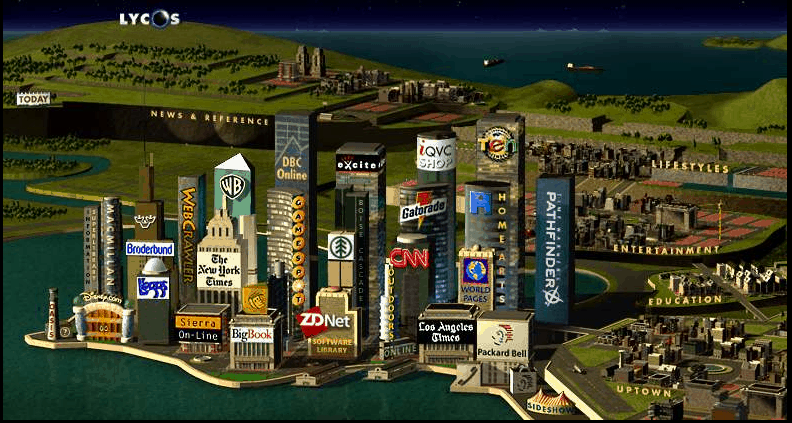 Image: Planet Oasis Home Page from 1997
By 1996, these companies would be among the first to show digital advertisements on their platforms. At the time, these advertisements were known as PPC advertisements – SEM did not even exist yet!
Fast-forward just a few years and the landscape of online advertising was beginning to dramatically change shape. As the dot-com bubble burst, companies like Excite, which sold for $6.5 billion in 1999, were starting to – for lack of a better term – crash and burn.
By the year 2000, Google was well on its way to becoming the world's leading search platform. It already had ads running on the search engine results pages and would go on to launch the Google Ads service with a testing group of 350 customers. By 2017, the platform would be used by 7 million advertisers with over $100 billion in ad spending. Excite was sold for $10 million in bankruptcy court in 2001.
The rise of Google in the 2000s turned people on to the possibilities of marketing businesses on search engines using both paid advertisements and organic search. This gave rise to the initial idea of SEM, which included both search engine optimization and pay-per-click advertising as a means of increasing the visibility of your website on the search engine results pages. Directive, a world-class SaaS PPC Agency, can help you take your marketing to the next level.
PPC vs. SEM: Forces of Change
In the early days of search advertising, any advertisement on a search engine was simply called PPC.
As the PPC business model evolved, however, ad networks developed alternative business models like charging for impressions (cost per thousand) and charging for conversions (CPA).
Google also split its PPC advertising business into two separate networks: the Google search network, which places text ads on Google search results, and the Google display network, which places banner ads on websites and apps owned by third-party ad publishers.
These changes meant that what used to be called PPC advertising could now be referred to more commonly as either search advertising or display advertising. Marketers still use the term PPC fairly frequently, but it's something of a misnomer given that advertisers may be paying by the number of views, conversions or impressions – not just clicks.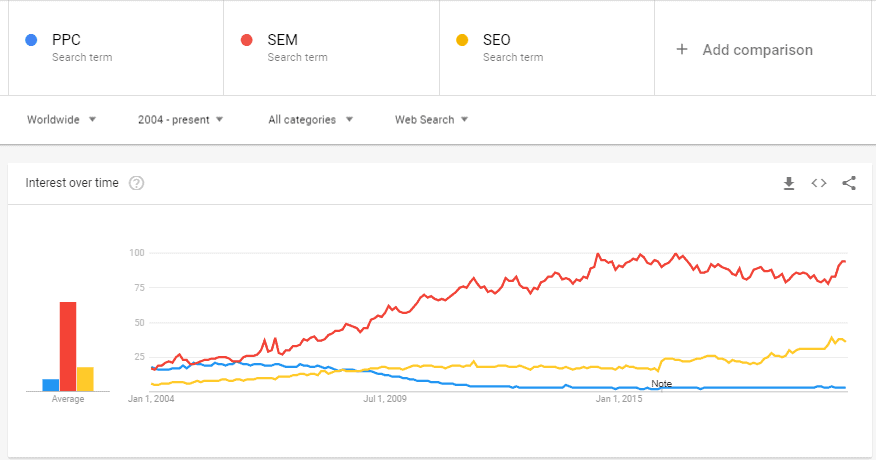 Image: Google Trend data shows how search volumes for the terms PPC, SEM, and SEO changed between 2004 and today. While the term "SEM" has steadily increased in overall search volume and usage, the term "PPC" saw its usage shrink steadily between 2008 and 2011 as innovations in paid search broadened the scope of digital advertising.
At the same time as the term PPC was declining in popularity, SEM was seeing a major uptick in its overall usage. As the term PPC changed its meaning, SEM gradually replaced it as the appropriate descriptive term for paid advertising efforts targeting search engine traffic. At the same time, marketers started to differentiate between SEM, which focused on paid search, and SEO, which focused on organic search.
PPC vs. SEM: What's the Difference Today?
Today, digital marketers should have total clarity on the difference between PPC vs. SEM and why they should not be used interchangeably.
In 1995, all paid search advertising was referred to as PPC. As digital advertising businesses matured, the term PPC became too narrow and was replaced by SEM or paid search.
The term PPC now refers specifically to a business model in digital advertising where advertisers are charged a fee by a publisher or ad network for each individual click that their advertisement generates.
While SEM may have emerged as a catch-all or umbrella term that included both PPC and SEO advertising efforts, its definition has also narrowed.
SEM now refers only to paid search initiatives, including paid search advertising, shopping ads, and paid inclusions, that target search engine traffic.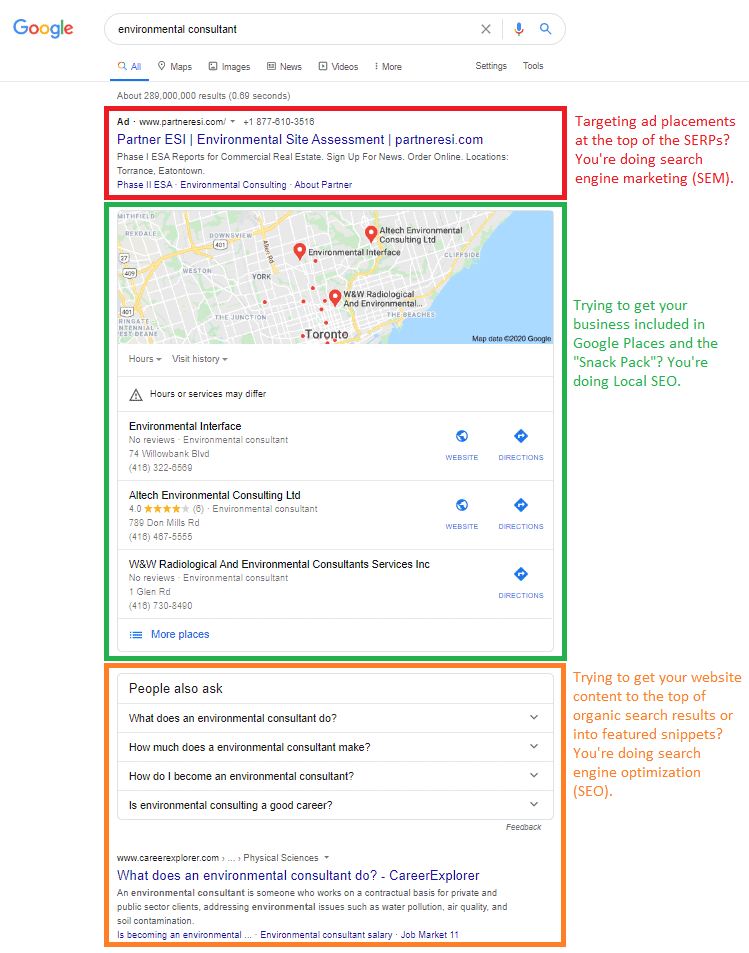 PPC vs. SEM: Where Does Search Engine Optimization Fit In?
Google, the world's most popular search engine, handles 90% of all web searches made on desktop devices. That works out to 3.5 billion search queries each day from users around the world, with the total volume of searches increasing by 10% annually.
Search engine optimization is all about capturing a slice of that valuable search traffic and driving it to your own website by producing content that ranks on the search engine results pages (SERPs).
SEO may have been considered part of SEM in the past, but it now has its own unique place in the world of digital marketing.
Summary
Thanks for checking out our article on PPC vs. SEM.
The best way to remember the difference between these terms in 2020 is that SEM is paid search advertising, while PPC is just one of many business models available for advertisers and ad networks doing paid search.
We hope this resource helps you differentiate between these common terms and sheds some light on the rich and interesting history of search engine marketing.
Keep reading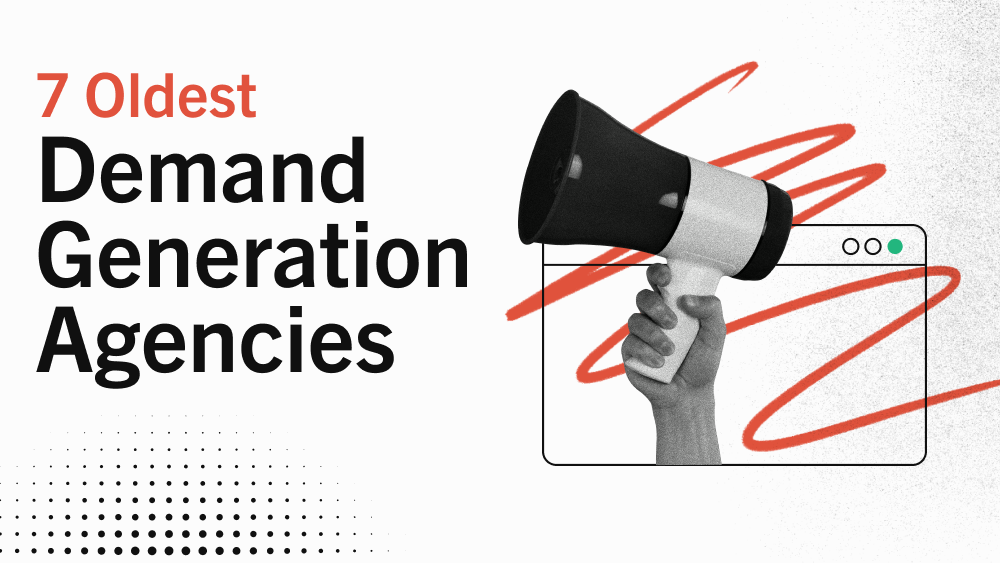 Agency Life
7 of the Oldest Demand Generation Agencies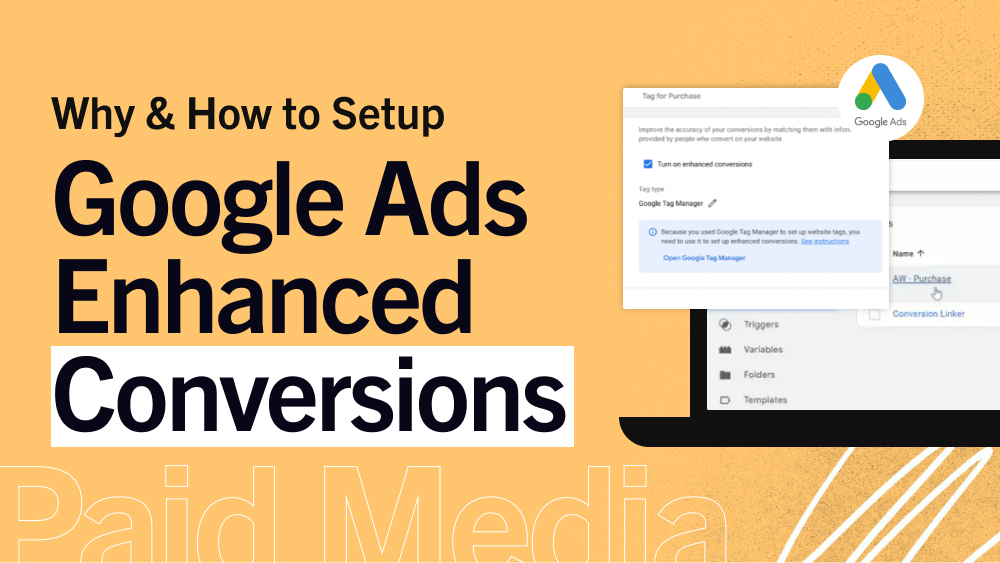 PPC
How to Setup Google Ads Enhanced Conversions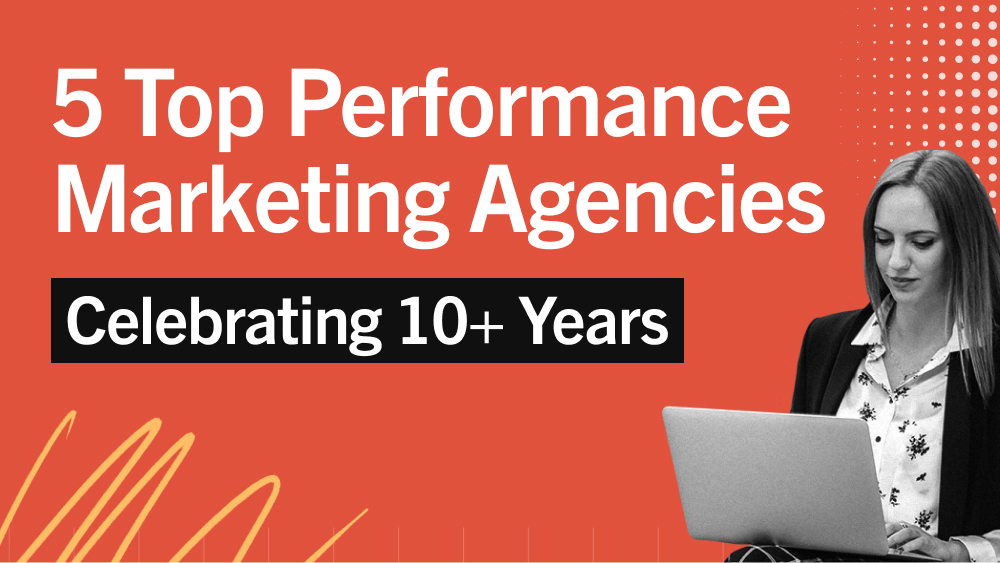 Agency Life
5 Top Performance Marketing Agencies Celebrating 10+ Years