Remarketing List for Search Ads (RLSA): When to Use?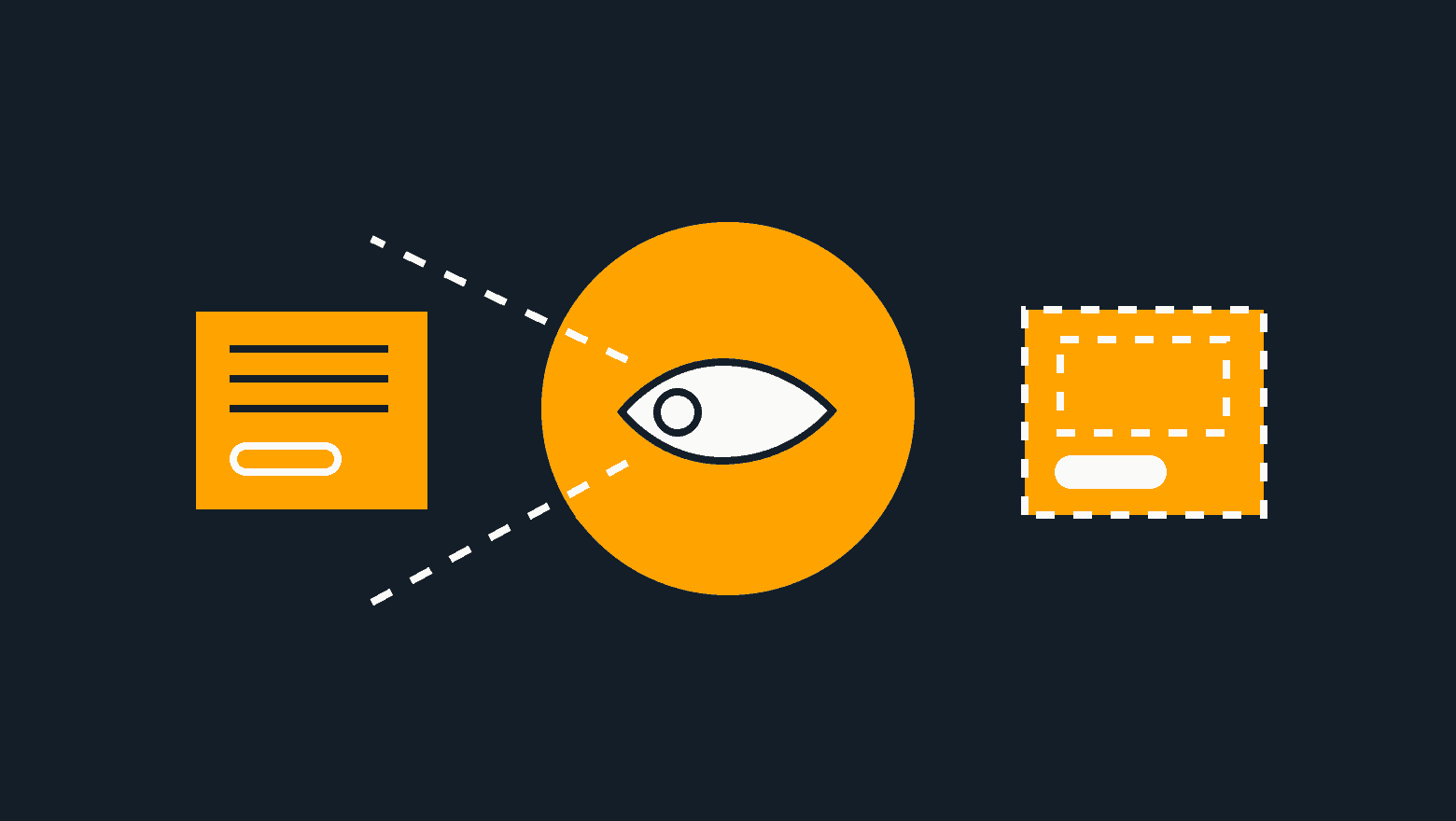 Are you planning to experiment with remarketing lists for search ads (RLSA) in your next PPC Campaign?
Many digital marketers are already familiar with the benefits of remarketing, sometimes known as retargeting. This term describes the process of re-engaging people who have previously visited your website with advertisements that encourage them to return and complete a purchase or desired action.
You may already know how to set up a remarketing campaign on the Google display network, but did you know that you can use remarketing to target search ads as well?
That's what remarketing lists for search ads (RLSA) are all about. Released in July of 2012, this special feature on Google Ads allows digital marketers to use retargeting lists on the Google search network. This frequently results in higher CTR and lower average CPC – two big wins for overall campaign performance.
To help you get started with RLSA, we've created this guide with all of the most important details that you need to know. We'll give a clear definition of RLSA, explain the benefits, and highlight the most important use cases for RLSA campaigns in digital advertising.
What is Remarketing List for Search Ads (RLSA)?
The Google Ads feature known as RLSA allows digital marketers to customize their search ads based on whether a user previously visited their website and the characteristics of their session, including what pages they viewed.
Digital marketers can create remarketing audiences by capturing data from their website visitors using Google Ads and Google Analytics tagging system. The tag must be placed on every page for which the marketer would like to collect user behavior information. Once the tag is installed, website visitors can be added to the appropriate remarketing list based on their experience on your website and the pages they visited.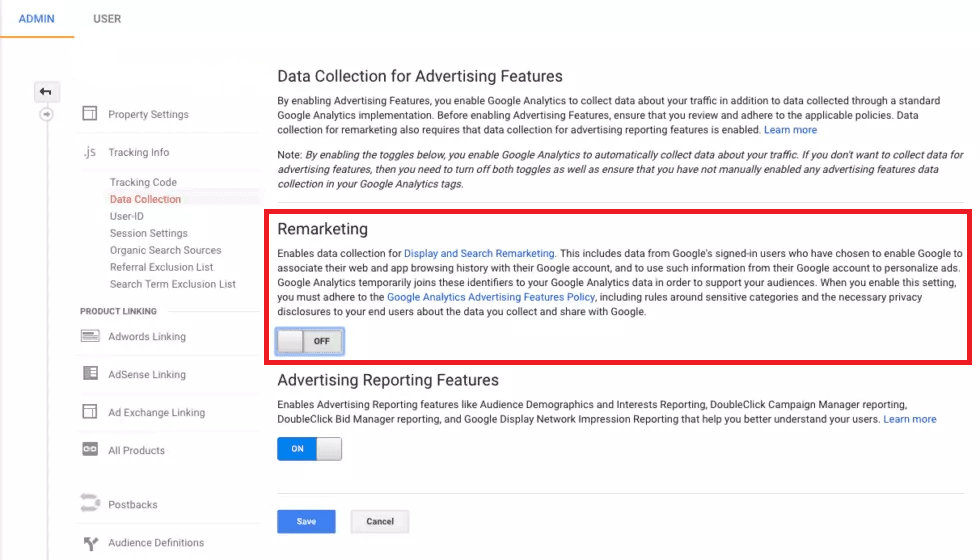 Image: Use Google Analytics to capture data and create remarketing lists for your display and search ad campaigns.
Remarketing lists are commonly used to target advertisements on the Google display network, but with RLSA, lists will be used to target users on the Google search network.
Now here's the key difference:
In order for your RLSA ads to show for users on the search network, they will have to satisfy two criteria:
The user needs to be on one of your remarketing lists that are included in your RLSA campaign
The user must be searching on Google for keywords relevant to your products or services
In contrast, remarketing ads on the display network can be shown to users at any time – regardless of whether the ad publisher's content is contextually relevant to your product.
How Can You Customize Remarketing List for Search Ads (RLSA)?
RLSA advertisements allow you to tailor your search ads for users who have previously interacted with your brand, website, or app – but how exactly can you customize those ads for the best results?
You have several options for making the most out of your retargeting lists with RLSA:
Customize Your Ad Text – If you know that someone has visited a specific product page on your website, you can customize your ad text to reflect that and deliver a more contextually relevant and targeted ad experience.
Adjust Bid Amounts – With RLSA Search ads, you can set up bid adjustments to make sure that your ad is displayed near the top of the page for qualified prospects. Strategically increasing your bids for the warmest prospects helps you capture the most clicks and get the most traffic for the lowest cost.
Broaden Keyword Targeting – Certain broad keywords are nearly impossible to target profitably – you'll get thousands of irrelevant clicks and eat through your ad budget in no time. However, some of those keywords can be profitably targeted with RLSA search ads because the person you're targeting has already indicated their interest in your products by visiting your website.
Visit Google's support article for more tips on optimizing your RLSA search ads campaigns.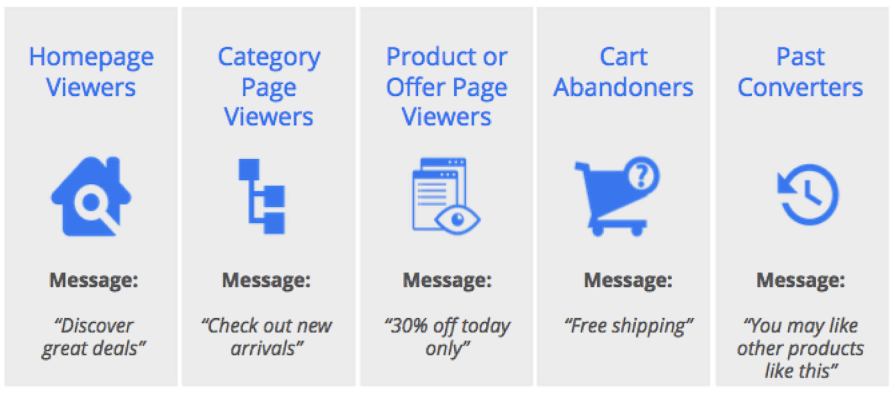 Image: Google's Recommended List Segmentation Strategy for Remarketing Lists – Source: Google
What are the Benefits of Remarketing Lists for Search Ads?
When you use remarketing lists for search ads, you're able to target warmer prospects that are familiar with your brand and search for relevant products and services. As a result, you can deliver ad experiences that are contextually relevant and encourage prospective customers to return to your website and make a purchase.
Increased CTR
When you target your search ads using remarketing lists, you'll likely receive more ad clicks as a result of an increased click-through rate. Audience members that have visited your website in the past are more likely to recognize your brand and click your ad to visit you again.
Decreased CPC
When you deliver a more relevant ad experience, your ads will earn a higher quality score on the Google ad network. Not only will your ads be shown more frequently as a result, but you may notice a decrease in your average CPC.
Increased Conversion Rate
Remarketing lists target your warmest prospects, so you should expect a higher volume of conversions when bringing visitors to your website from RLSA search ads.
All of these effects were measured in a 2019 RLSA test campaign run by WordStream, which found that RLSA ads got triple the CTR and triple the conversions compared to regular search ads, and with 50% lower CPC.
The Think with Google blog published an RLSA case study in 2017 detailing how Starwood Hotels used RLSA advertising to launch a campaign that resulted in a 240% increase to conversion rate, 165% higher CTR and 160% ROI.
Remarketing List for Search Ads: When to Use
Spending a Small Ad Budget
If your PPC advertising budget is very small, you want to target that budget as narrowly as possible to maximize your return on investment. With RLSA, you can ensure that your ad budget is only spent on clicks from the most qualified prospects that are most like to click through and convert into buyers.
Bringing Back Lost Customers
The average shopping cart abandonment rate across online retailers can be estimated at 60-80%. With RLSA, you can specifically target users who have abandoned a shopping cart in the past with offers like coupons or free shipping that encourage them to revisit your website and finalize the purchase.
Getting Around Ad Blockers
Remarketing ads are frequently used on the Google display network, but some digital marketers overlook the effect that adblockers are having on their display advertising campaigns.
According to research from 2019, 30% of Internet users are now using Adblockers to avoid seeing all advertisements in the Google display network. However, those users are still using search engines to find products and information – and search ads are not affected by Adblocker software.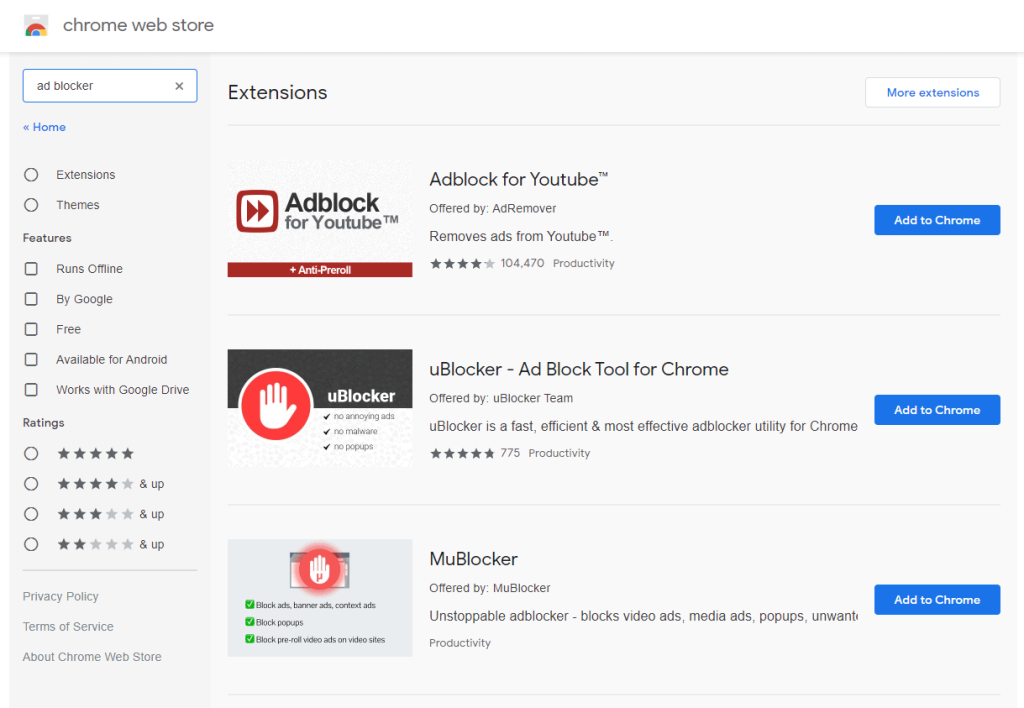 Image: Ad blockers can be downloaded for free in the Google Chrome web store. They block advertisements in the Google display network and other ad networks from showing on the user's screen as they browse the web.
With RLSA, marketers can deliver remarketing messages through the Google search network and get around adblockers that prevent their remarketing ads from reaching target users.
Summary
Thanks for checking out our complete guide on remarketing lists for search ads (RLSA)!
We hope this article inspires you to take advantage of RLSA in your upcoming digital advertising campaigns.
Keep reading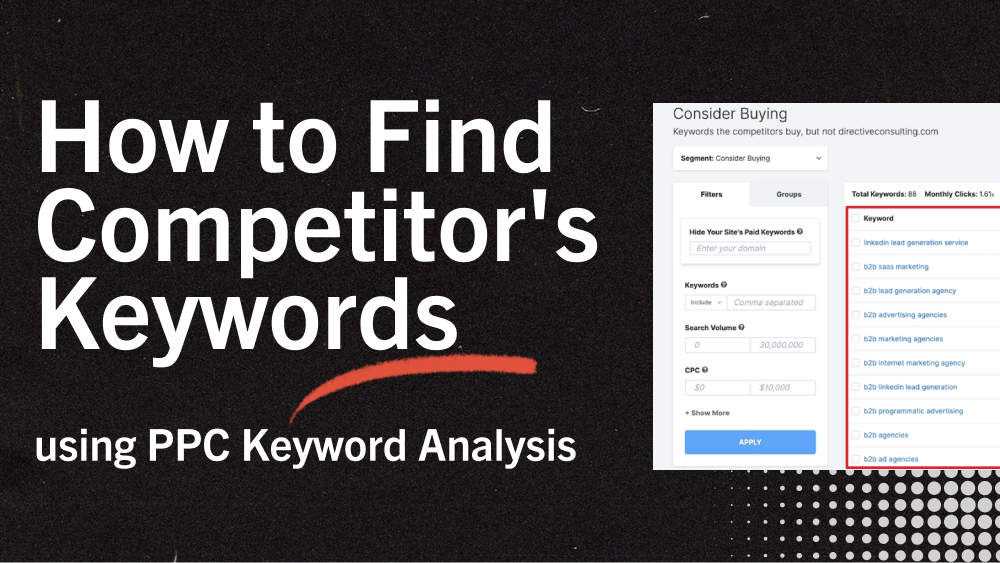 PPC
How to Find Competitor's Keywords with SpyFu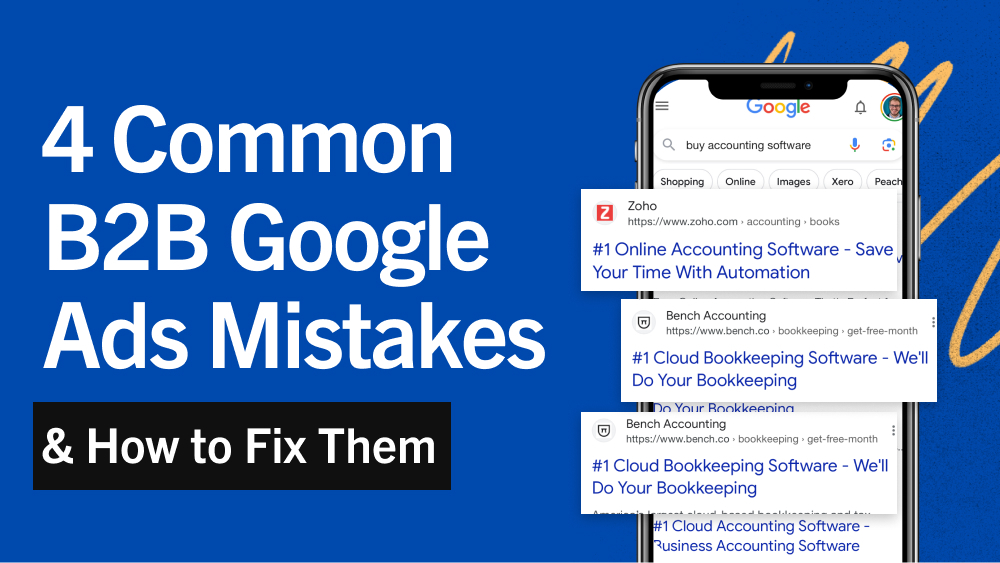 B2B
4 Common B2B Google Ads Mistakes and How to Fix Them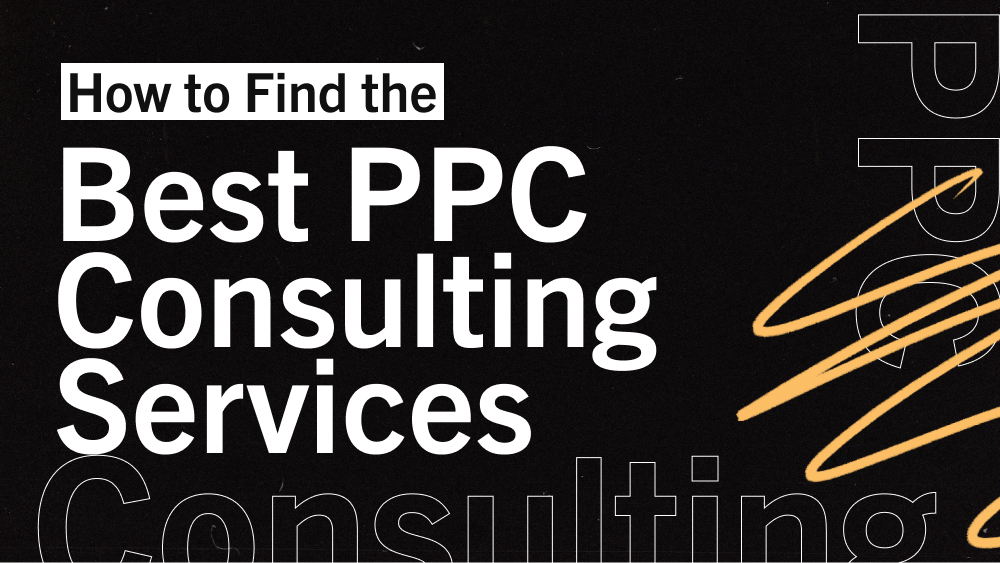 Agency Life
How to Find the Best PPC Consultant Services