Sales Prospecting: Turning Nothing Into Something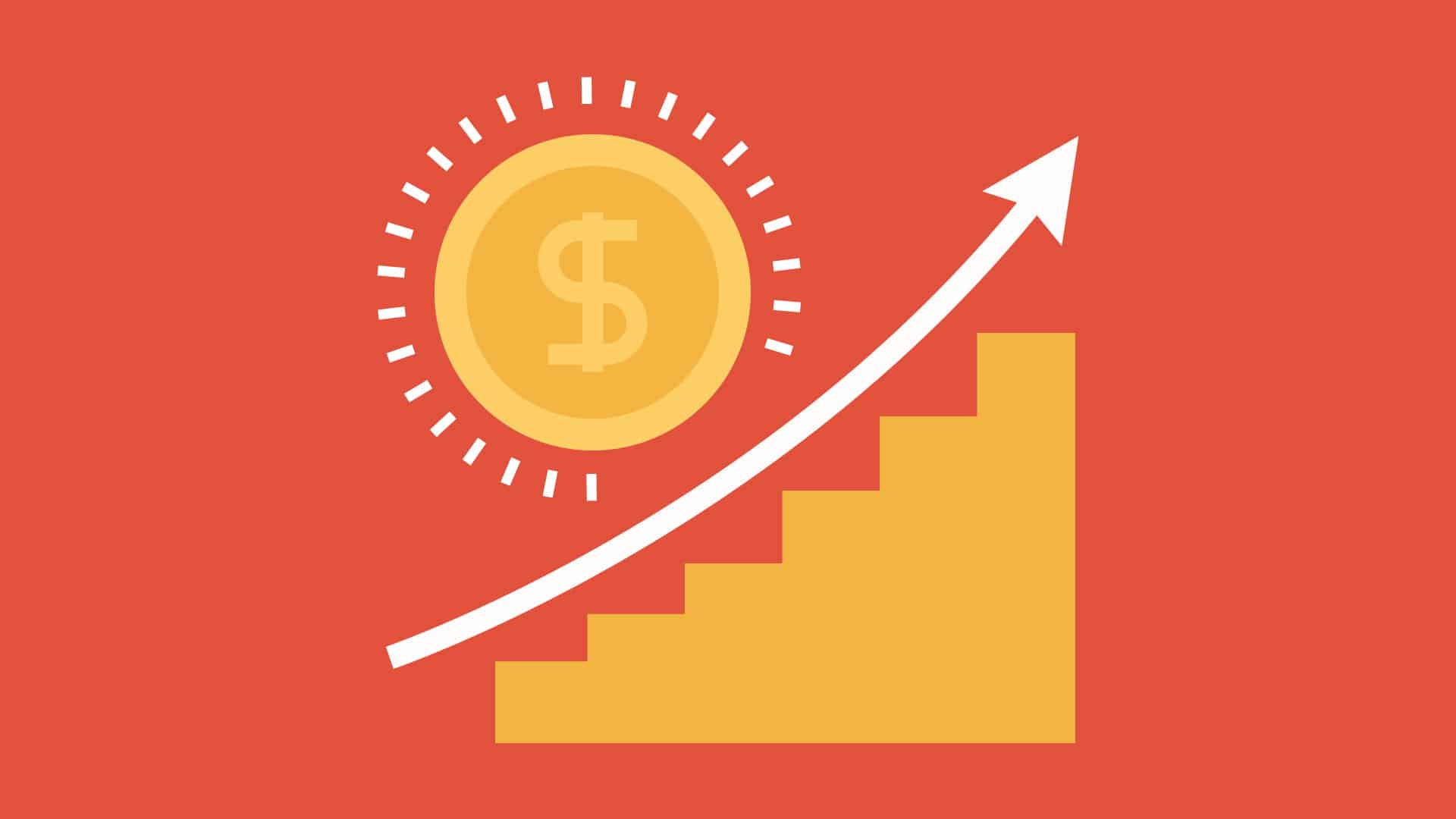 If you hold a marketing title, a sales title, heck if you hold a "Galactic Viceroy of Research Excellence" title (real title at Microsoft), the likelihood of you being on a sales prospecting list is somewhere between 100% and definitely.
We live in a world where it is more surprising that prospects act surprised when getting a cold call on their personal cell phone than it is that sales representatives have prospects' personal information at their fingertips.
The reality is that desk phones are a thing of the past, emails are going to spam each day, and outside sales jobs aren't efficient enough for most companies to justify (although I genuinely believe that anyone who is considering sales as a long-term career can learn a whole lot from starting in door-to-door sales).
Take Time to Get Personal in Sales Outreach 
So what's the point? Sales development representatives have to get crafty with their outreach, and companies like Vidyard, Soapbox by Wistia, Thankbot, and many other services insert themselves as an extension of most sales organizations to help facilitate customized outreach at scale.
When you receive a handwritten letter in the mail, it brings all of us back to some of those special times in our lives when either grandma or grandpa sent us a letter in the mail. It feels good to know that you are cared for and celebrated.
From the mind of an SDR, it's a constant battle between "needing to hit your numbers" and being a real human being.
To find an SDR who enjoys spending time sending mindless emails or calling on numbers they know are out of service just to hit their activity quota is to find a manager who really doesn't care to keep his/her job.
How Does Your Sales Prospecting Stand Out?
So with all of this being said, what is the best strategy for an SDR to turn nothing into something while simultaneously bringing the human aspect into their sales prospecting?
Let's have a look at a LinkedIn conversation I recently had with a CMO of an Inc 5000 company (I've found success using LinkedIn as we sell to B2B Marketing professionals and most are highly active on this channel. I by no means am an expert, merely hoping to help a few hungry SDR's out there. PS – we're hiring!):
Here is the initial post:
After reading this, my initial internal reaction was to get defensive.
Sales prospecting is an absolute grind. There are no promises, things happen, deals fall through, people leave companies, but that's life. I then realized how much truth there was to this post that I initially read as someone trying to bash the SDR profession.
This happens to all of us, but instead of getting frustrated, I saw an opportunity here:
I then followed with three marked up screenshots using Skitch to show her a few tangible SEO opportunities they should be capitalizing on, as well as three other specific recommendations, and an offer to run the same type of audit for her if she would supply me with her top 3 competitors:
I booked the meeting with her, and we moved on to the proposal.
Now, I by no means am a sales prospecting expert; however, my passion lies in people. I genuinely care about my fellow men/women and strive each day as a working professional to be kind, humble, respectful, and valuable.
If you and I have a conversation and you don't remember me down the road, I didn't do my job, or you need to be eating more dark leafy greens.
I've worked with and have relationships with some stellar sales professionals; the ones who when they call, you really don't want to hang up the phone once they get going. It's almost like sitting at a play or watching your favorite movie.
It's an experience, and I believe that's what we all should be reaching for.
Make Your Sales Prospecting Techniques Stand Out 
Let's take a look at another example from last year. I had been reaching out to this software company for a few months and decided I should show up at their office (local here in Orange County) and see what I could stir up.
After following an employee through the front door (it didn't go down like that. I told him who I was and what I was up to and he let me in), I asked to speak to the VP of Marketing.
Low and behold, I got escorted to her office, and I gave her the low down. She didn't have much time, but I took a look around her office and noticed a tall smoothie container sitting on her desk. I took note, left behind a case studies book and my business card, thanked her for her time, and off I went.
Now my follow up went a little something like this:
This lead to an excellent response…
…which lead to a closed deal.
In our industry, we tend to focus on prospecting our "champions." The champions in our space are the ones that are working tirelessly, day in and day out to drive marketing qualified leads to their website through SEO, PPC, and content efforts, with the primary goal of generating more revenue for the company.
Target The Champion 
With that being said, in sales, most of us have heard of top-down or bottom-up selling. The notion is that when selling top-down, you are typically targeting the "decision maker, the one who cuts the check.
In different industries, top-down selling can lead to more massive contracts, quicker sales cycles, etc. etc. When selling bottom-up, most reps waste a lot of time on the wrong individuals leading to a much longer sales cycle, smaller contract sizes, and a lot more frustration.
In our industry (selling SEO, PPC, and a few other services), we've found bottom up selling typically is more effective.
Our CEO, Garrett Mehrguth, broke it down for us on LinkedIn. When a mid-market or enterprise level company is shopping the market for a new product/service, the decision maker often asks the champion to go out and find 3-5 quotes.
From there, a presentation is made to the decision maker from an individual who they trust wholeheartedly, considering it is they who will be in charge of managing, implementing, and using/communicating with this product/service on a daily basis. In essence, this is why the champion is so crucial in any sales process.
If we flip it around, we can understand how crucial it is for our product or service to be a part of that initial "weeding out" conversation.
How do we ensure that we are indeed one of the 3-5 options that are being pitched from the champion to the decision maker? We need to have marketing materials that support the champion, messaging that supports the champion and an understanding of comparison shopping.
People don't buy things without looking at reviews. We call this the Amazon or Yelp effect, and yes, this does apply to enterprise companies making massive purchases.
Summary
In conclusion, we discussed how personalization is key when sales prospecting, how green smoothies win over VP's of marketing at SaaS companies, and how we may just need to flip our generic sales process on its head to get to where we are capable of going.
This isn't much of a strategy, but more of a simple understanding of how we (buyers) make decisions from purchasing a new toothbrush to a new software.
I'd encourage you to spend time trying to understand the structure of the organization that you are selling into, identifying the champion and the decision maker, and craft specific language speaking to each.
If we continue with the blanketed emails and LinkedIn messages upon connection, we will find ourselves in a position where nobody wants to talk to anybody about anything in fear of being sold. Now that's a scary thought. 
Learn more about Directive, and how we are moving the needle in the world of search marketing here!
Author Bio: Kyle Willis – Director of Sales Development
At the young age of 4, Kyle Willis' hunger for solving problems got the best of him. Noticing a shortage of lemonade and raspberries in the neighborhood, he started up his first venture that would propel his career in sales forward. 
In 2011, Kyle was diagnosed with chronic Lyme disease, a tick-borne infection that affects the brain and the heart. After four years of unsuccessful treatment, his passion for health and fitness came to life. Kyle has had the opportunity to work with some of the leading companies in the fitness industry.
After his collegiate volleyball career at The University of New Hampshire and Rivier University, Kyle packed up his car and drove to Southern California, where he is grateful to have gained experience in real estate, logistics, fitness, and search marketing.
Today, he leads the sales department to continued success by staying on top of the latest trends and keeping it real with prospects daily.
Keep reading
Agency Life
Top 5 Oldest Performance Marketing Agencies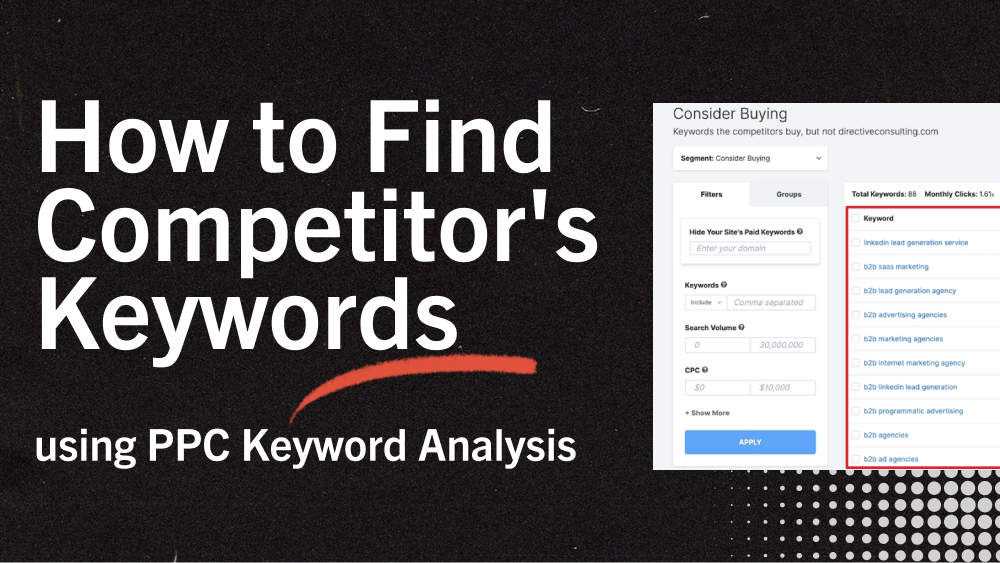 PPC
How to Find Competitor's Keywords with SpyFu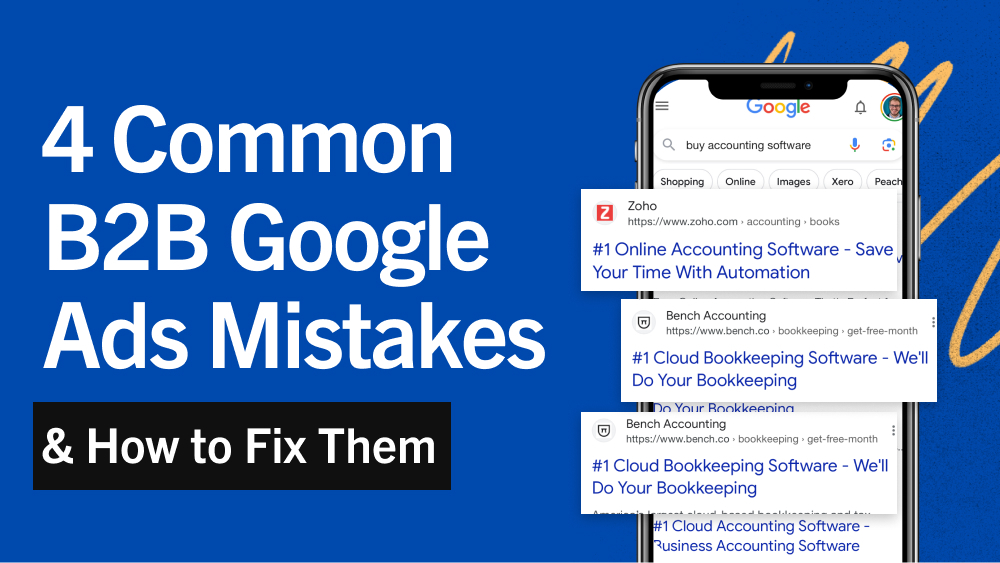 B2B
4 Common B2B Google Ads Mistakes and How to Fix Them