SEO Content Checklist for 2023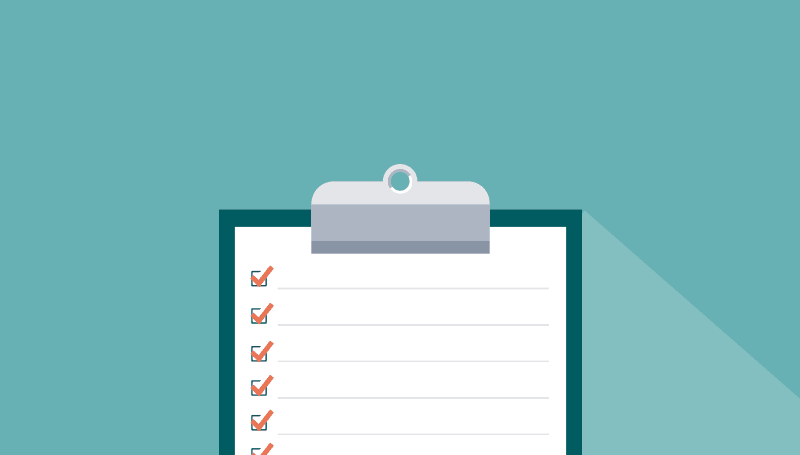 Consistently creating content that readers love and search engines rank is no easy task.  There are many elements that must be addressed for your voice to be heard amongst the crowd. This post provides an SEO content creation checklist so that your writing can be comprehensive, engaging, and search engine optimized.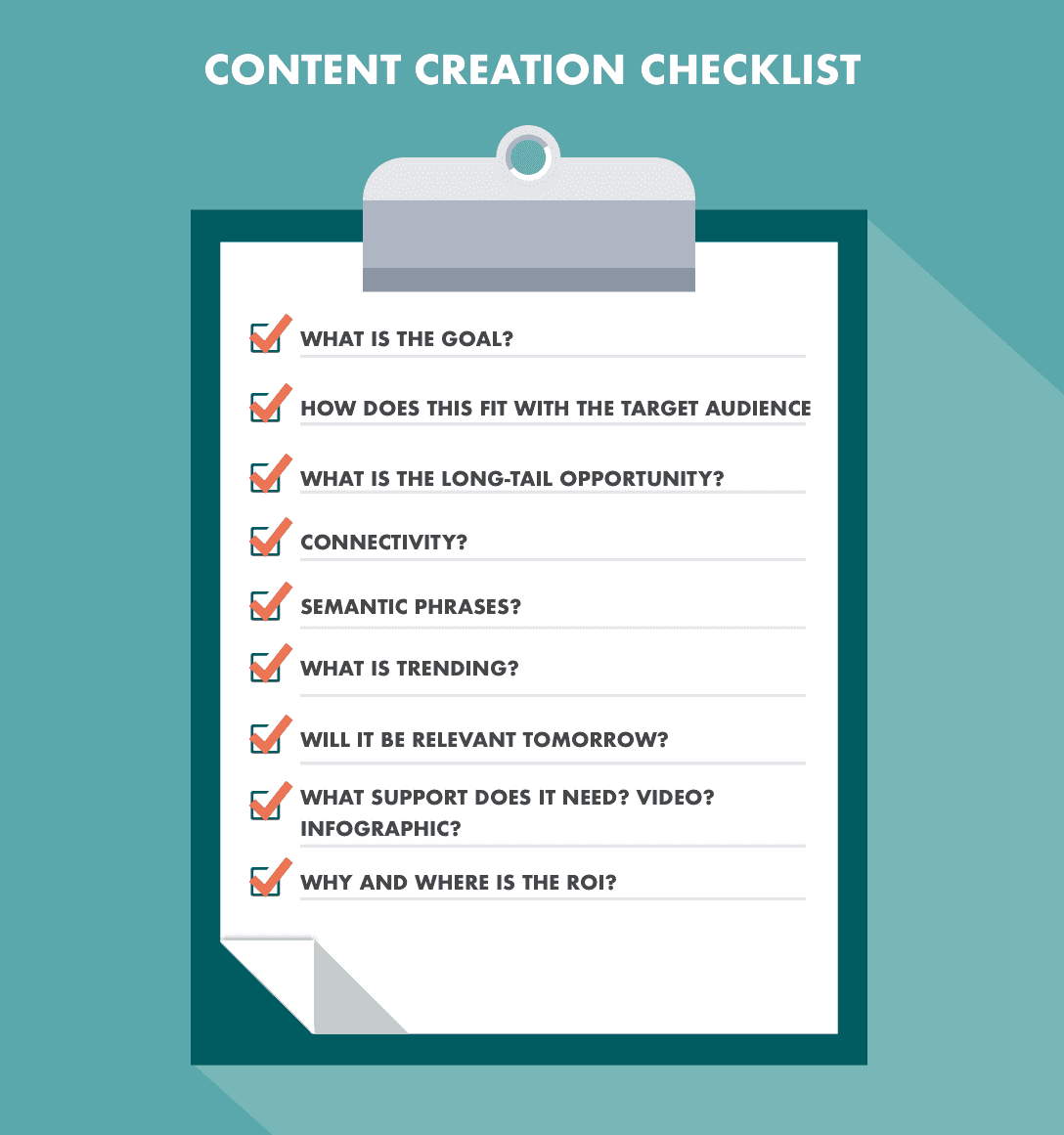 Step 1: What is My Goal for the Content Piece?
Before pouring your blood, sweat, and tears into your next blog post ask yourself, "What is the Goal?", "Why am I writing this?" It seems basic, but understanding the purpose of your post will allow you to better align your points and drive home the key takeaway you desire to portray.
Your goal can vary or change based on where you are publishing or the topic you are publishing on. For instance, we have found that when we do a guest post "Why" based content is best for generating leads. In other words, crafting content that demonstrates the value of what Directive offers and why you need us.
On our own blog, however, we like to dive deep into the nitty gritty of implementation. We call these "How To" posts. By varying the types of content we create depending on where it's hosted or who our audience is, we have been able to not only build our link profile but also, generate leads.
Tool: 
Step 2: How Does This Fit With My Audience? 
Who is your reader? Google Analytics is quite helpful with understanding this essential question. Tailor your writing and content to fit with your readership. I am not suggesting that you completely change your style, but instead, ask yourself if the content you are writing about is something that might inspire and empower your readers.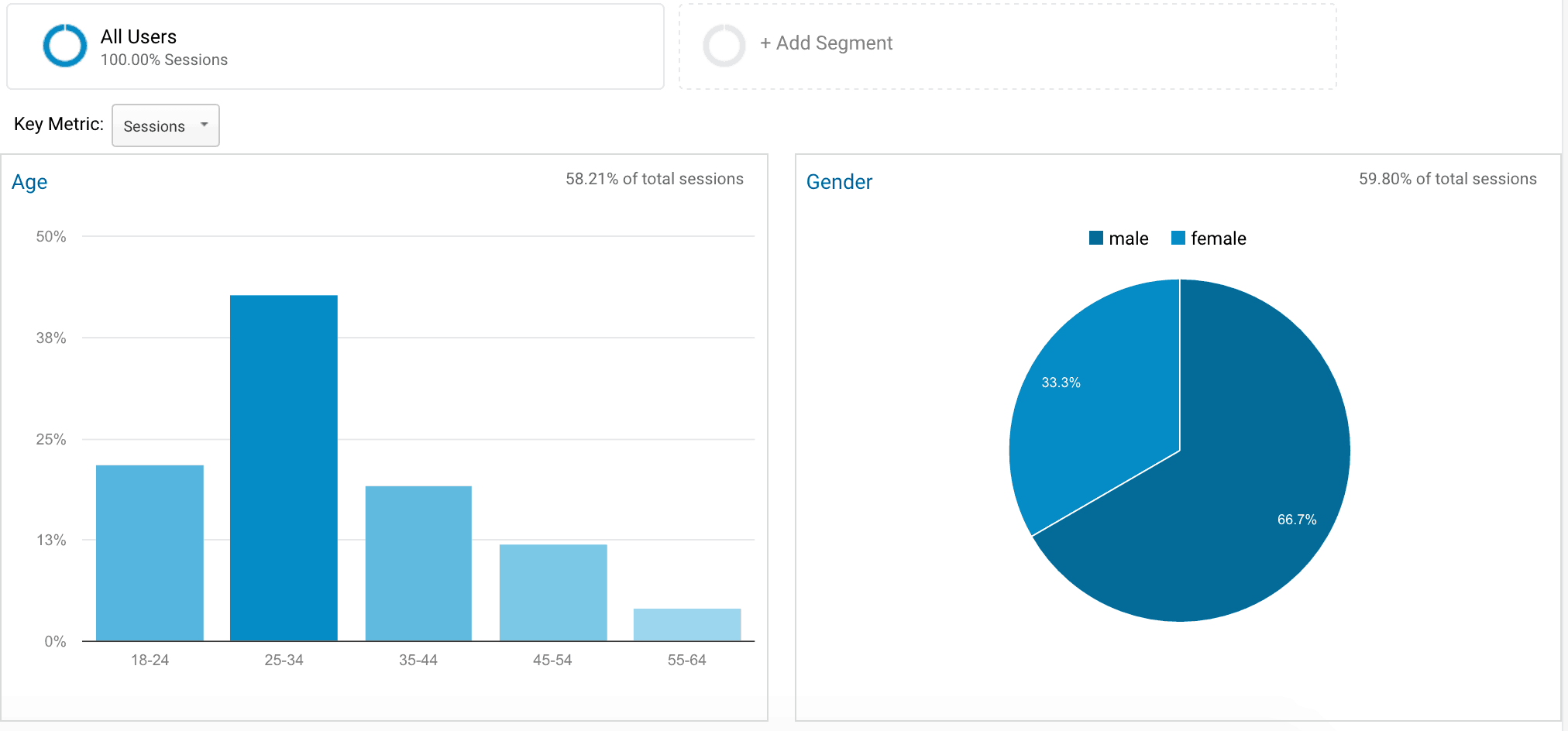 At Directive Consulting, we have a unique mix of readership: executive (why) and practitioner (how). These people are not one in the same and each has a unique content appetite based on their job functions and responsibility.
To balance our messaging, we aim to use different areas of our Learn sections for different purposes.
Blog – Mix of Why and How
Video – How
eBook – Why
Thought Leadership – Why
By building different types of content and housing uniquely in our information architecture, we can accomplish multiple goals while appealing to a wider audience with relevant content.
Tool:
Step 3: What is the long-tail opportunity? 
Long tail opportunity refers to "secondary" keywords or words that are correlated to your primary keywords. For example, we are an online B2B marketing firm; however, it is far easier for us to rank for our long tail keywords such as "online marketing solutions in orange county" then it is for "online marketing firm". For local businesses, it is a good idea to include your city in your keywords.

For B2B, some of your best opportunities to rank exist around the benefits your product or service provides instead of your features. Another variation might be "Solutions" content.
By doing keyword research, you can identify the information your audience craves when making a buying decision and then become the best answer to their questions. By doing this, you can quickly increase MQLs and improve your overall content strategy.
Tool: 
Step 4: Topical Connectivity? 
Are you connecting with others in your article? If you are writing about computer software, are you mentioning the top software companies in the industry and linking with them? If not, you are missing out on great relationship opportunities.
A great way to understand what Google understands to be topically related is to look at the Wikipedia page for the topic you are writing on. From there, you can brainstorm relevant ways to topically make your piece relevant.
For example, notice how each step on this list has related tools…this is not only for your benefit but also Google's.
Another great way to find topical opportunities is to use the Moz Bar or OnPage.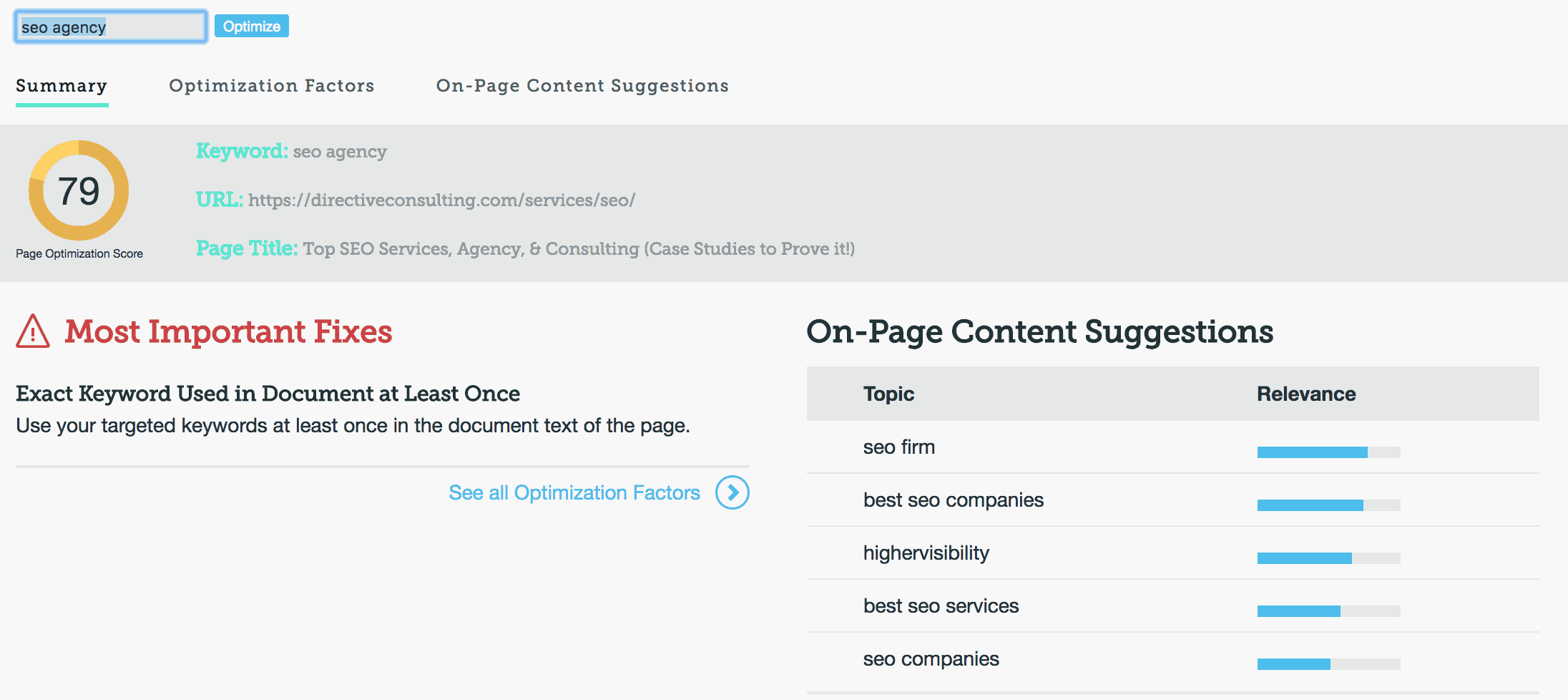 Based on this data, I can make sure that I include important topics in my content.
Tool:
Step 5: Semantic Phrases?
The idea powering Latent Semantic Indexing (LSI) is that you are able to create a context. Search engines are getting smarter. As they are becoming smarter, they are better able to understand context. If you are writing about "Pasta Sauce" LSI terms might be "noodles", "sausage", "Alfredo", etc. You want the search engines to understand not only your keywords, but also the context.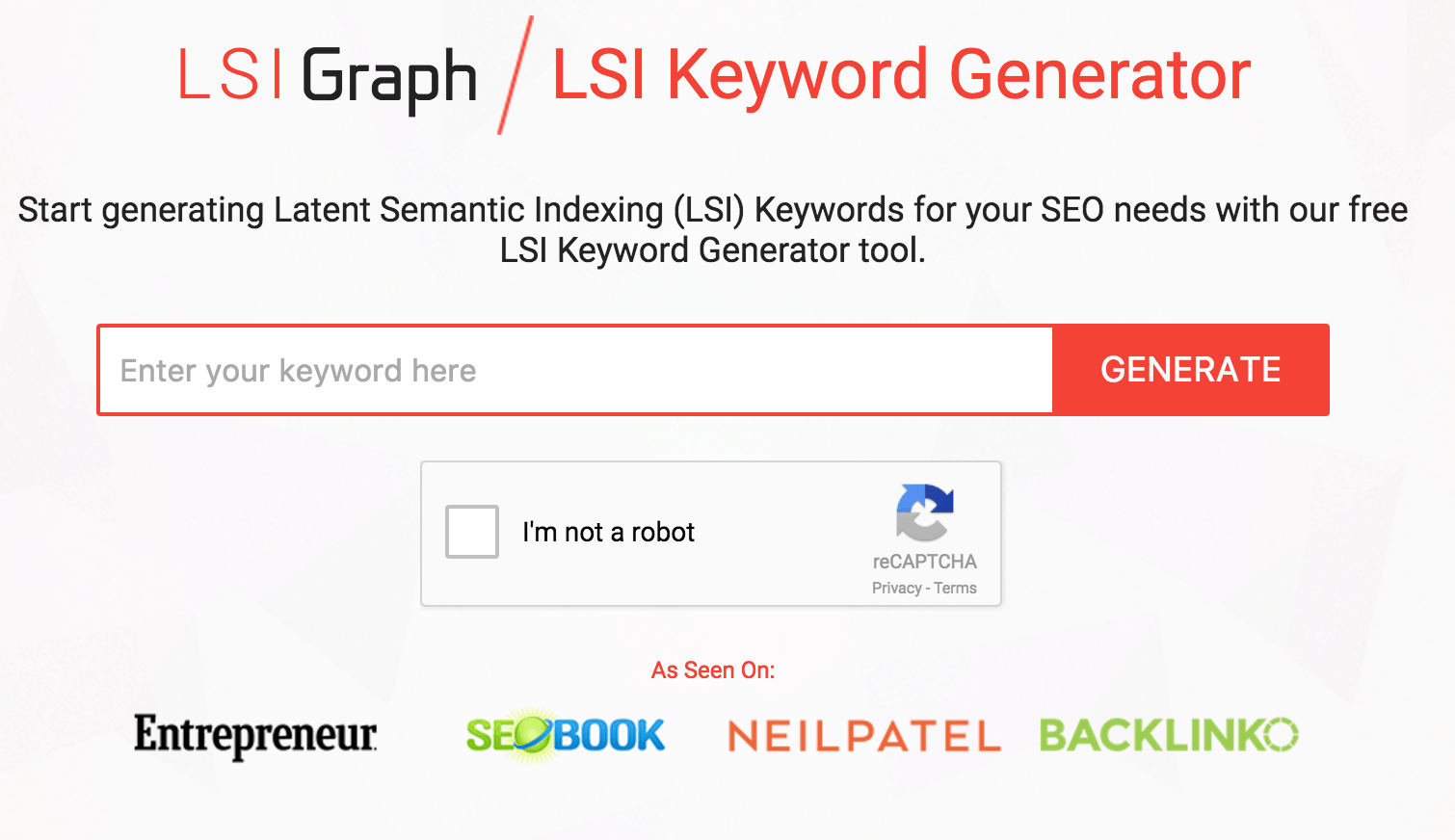 While this step is similar to including topics, this is less about external linking and more about the terms you use. Don't overdue this, but by taking TF-IDF into consideration you will be able to increase the likelihood of your content ranking.
Tool:
Step 6: What is Trending? 
Content has a vicious cycle; a trend of rising and falling. Your blog needs to not only be relevant tomorrow (see below) but also, be relevant today. Writing about hot topics will keep readers consistently coming back to your blog as a source for relevant news on your industry.
For our own blog, the trendiness of a piece is not always as valuable from an organic traffic perspective; however, it can be immensely important in our paid social efforts.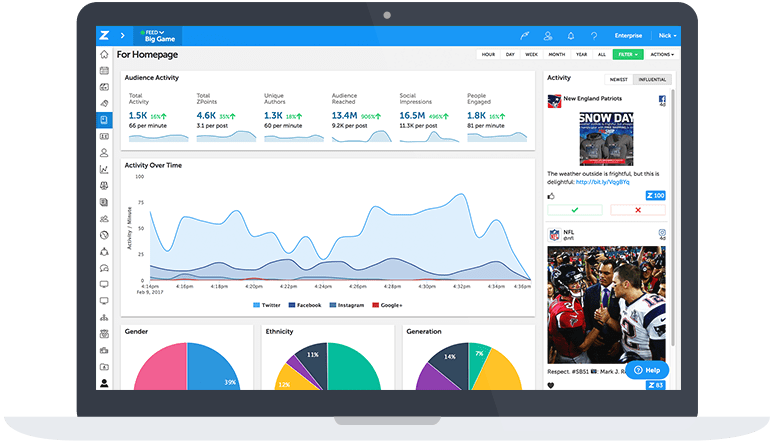 By having a better understanding of what influencers are sharing or topics that are trending, we can improve reach, lower CPCs, and decrease CPA.
Tool:
Step 7: Will it be relevant tomorrow? 
Often referred to as "Evergreen Content", it is essential that when you are going through your SEO content creation checklist that your website contains content that can stand the test of time. For example, if you were in the auto industry an article on the importance of an oil change is a great "Evergreen" article. Expert tip, make your "Evergreen Content" a page on your website instead of a post.
In the B2B space, we would call this a "Resource Hub" in this hub, you would want to house all of your most important long tail content. This content shouldn't be on page 3 of your blog, but instead, be easily accessible to readers and support your sales process.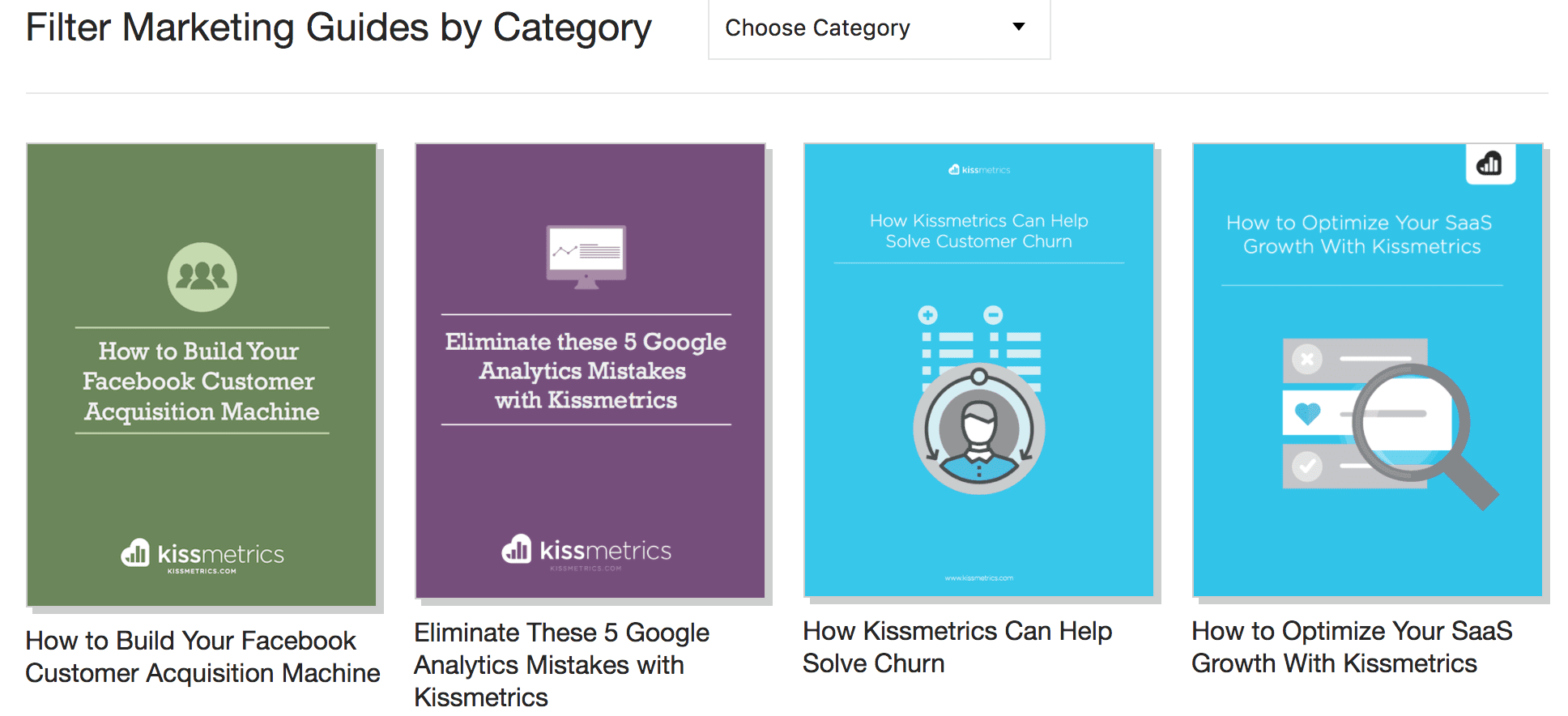 We have also found that by keeping it in an easily found and organized location you can increase shares naturally as well as your link profile. Ease of access can definitely help content hold it's worth over time.
Step 8: What support does it need? Video? Infographic? 
You have your amazing content, now where is the support. Amazing content deserves amazing support from compelling creative. Never leave your well-thought out content on an island.
As your content strategy matures and resources free up, I highly recommend that you take an audit of your existing content that ranks between 5-15 in Google and prioritize your creative development accordingly.  A great way to find what content ranks where is via SEMrush.
Simply enter your domain and look at their "Organic Research" tab. From there, select "Advanced Filters". Now, select position "Less than" 15 and "Greater than" 5. From here, you can identify your "bubble" pages that almost rank for valuable keywords and improve your content via internal linking, link building, and terrific creative.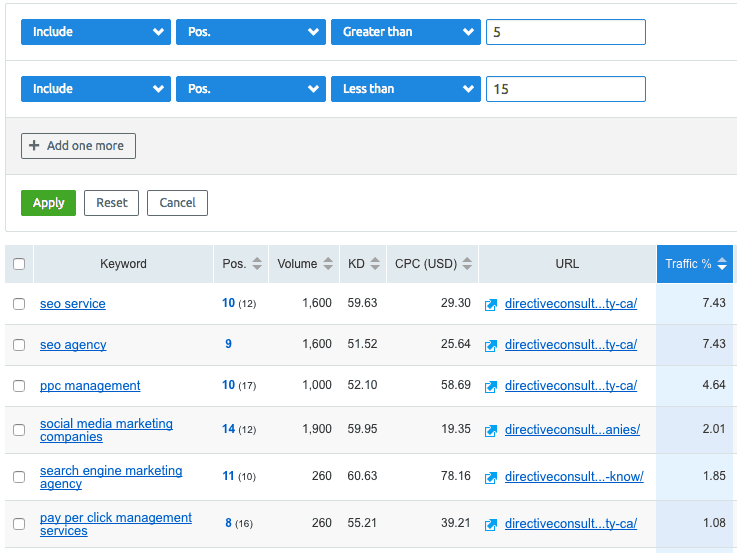 Get started today and start improving your rankings.
Tool:
Step 9: Why and where is the ROI? 
Hours upon hours have been poured into this article…why? Let's leave opportunity cost at the curb treat it as sunk cost and move onto the ROI. How and why is the article you are writing going to help your business.
If you ask yourself: "Where does this fit in my buyers journey?", you can start to understand how the value of the piece can be understood.
Will this content piece expose me to new buyers via organic search?
Can this piece of content be promoted across social and gain traction?
Is this content asset leverageable by our sales team?
Could we send this article to recently onboarded accounts?
By answering these questions, you are far better prepared to understand the ROI of your content and repurpose it in multiple ways to better recognize it's value.
Now that you have your content creation checklist, get to creating awesome assets and reap the benefits!
Keep reading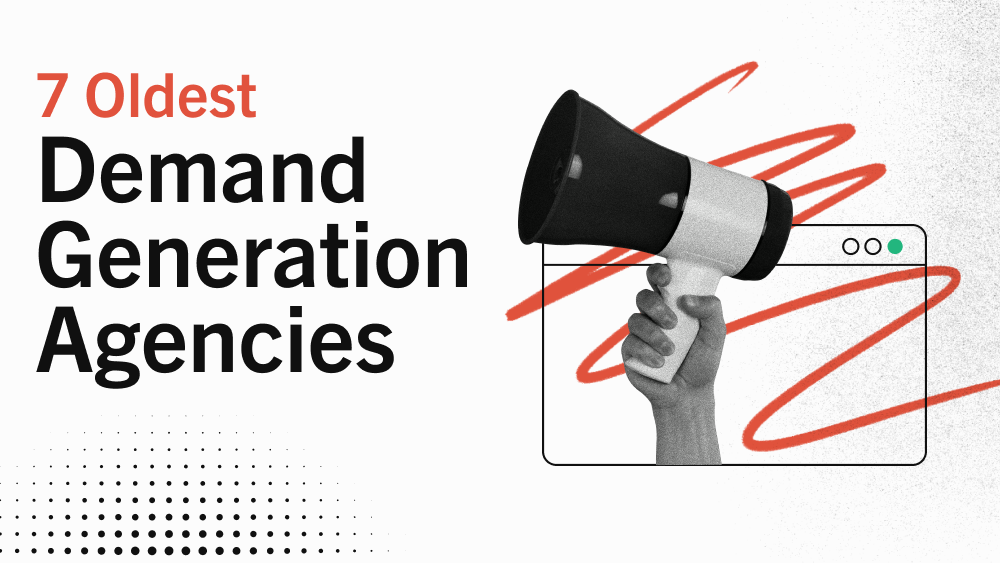 Agency Life
7 of the Oldest Demand Generation Agencies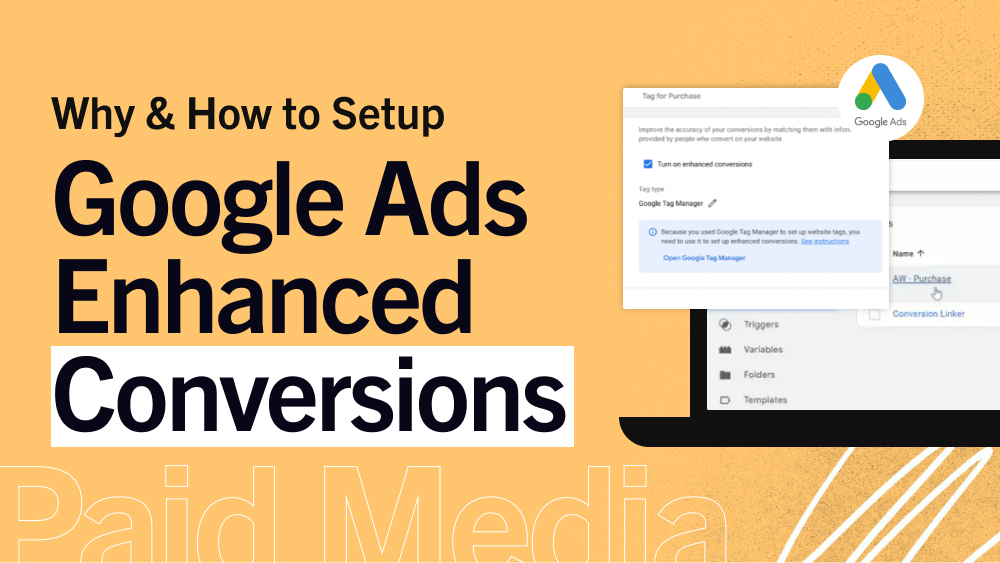 PPC
How to Setup Google Ads Enhanced Conversions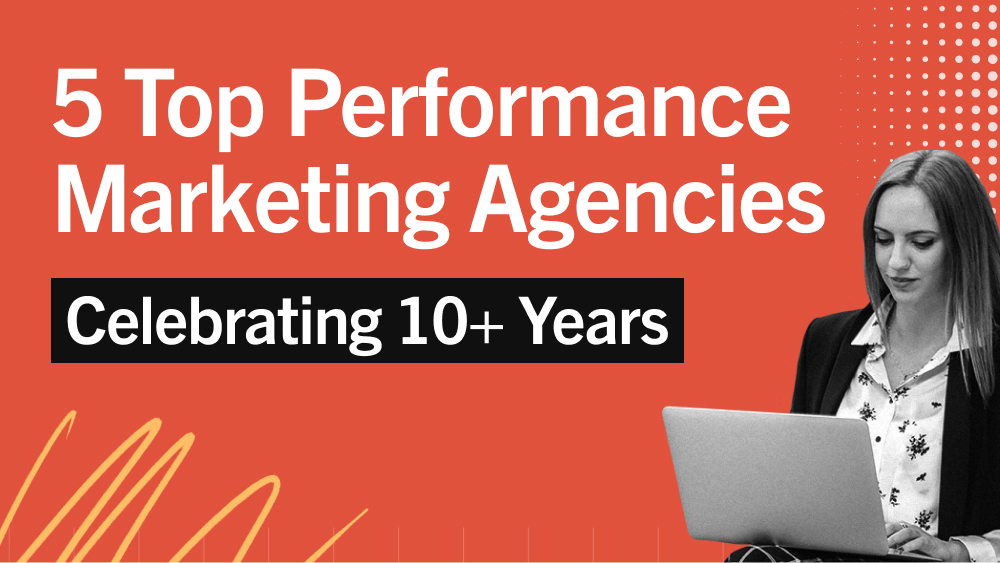 Agency Life
5 Top Performance Marketing Agencies Celebrating 10+ Years