Top 7 Retargeting Platforms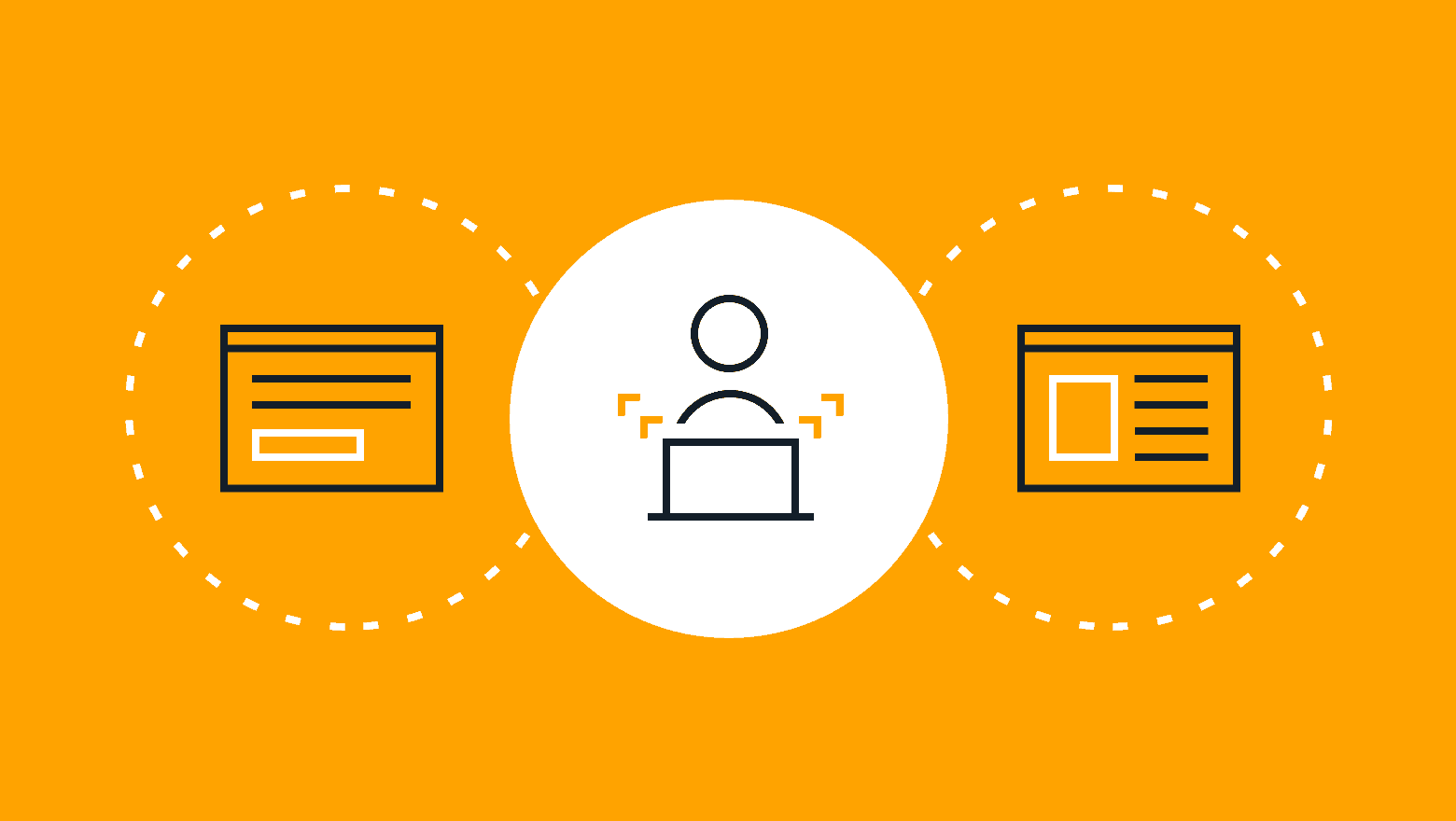 The best retargeting platforms make it easy for digital marketers to push compelling offers and advertisements to audiences that have previously interacted with their brands online.
Retargeting is a type of PPC advertising that uses browser-based cookies to show advertisements to users based on the websites they have visited in the past. Audiences that have previously visited your website may be reminded of your products and services by a retargeting ad, encouraging them to return to your website and finalize their purchase or connect with you through a form.
If you're just starting to experiment with remarketing or learning how to set up a remarketing campaign for the first time, one of the major decision points you'll face is determining which retargeting platforms are likely to work best for you. To make it easier, we've curated this list of the top 7 retargeting platforms and when you should use them.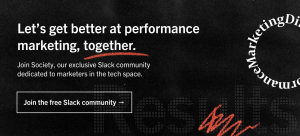 Top 7 Retargeting Platforms
Google Ads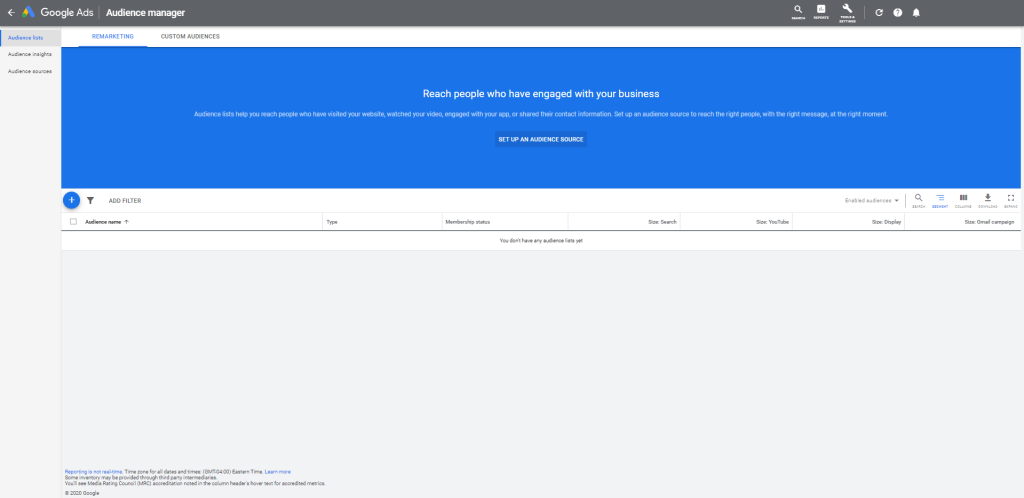 Overview: Google Ads offers one of the most powerful retargeting platforms for digital marketers. Marketers can use the audience manager tool to create customized audiences within Google Ads, linking their data from Google Analytics (website visitor data), YouTube (channel viewers/subscribers), Google Play or other sources.
Key Features & Benefits: Google controls nearly 40% of the total PPC advertising market, enjoying unparalleled access to advertising real estate through both the Google display network and the Google search network. As a result, Google Ads is one of the best platforms to ensure that your retargeting ads find the right users who have engaged with your brand in the past.
Pricing & Access: Google Ads uses the PPC pricing model. All of its customization and targeting tools, include audience manager, are available for free to anyone with a Google Ads account.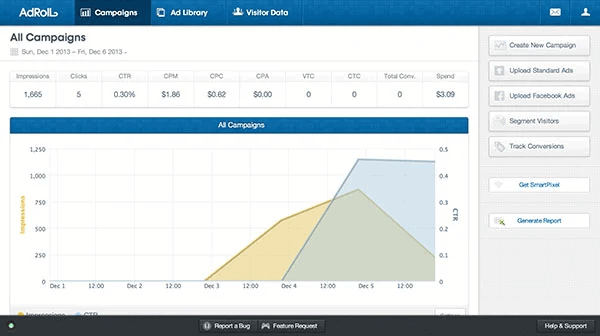 Overview: AdRoll is one of the best all-in-one marketing platforms for eCommerce stores and other web-based businesses that wish to market to and retarget audiences across multiple channels.
Key Features & Benefits: Adroll provides a centralized platform where digital marketers can customize ad creative and targeting parameters for display and retargeting ads. From there, Adroll integrates with several publisher networks to maximize the reach of retargeting campaigns and cast the widest possible net in search of new customers and conversions. AdRoll integrates with major retargeting platforms such as Google Ads, LinkedIn, Instagram, Facebook, and many more.
Pricing & Access: There's a free version available with some limitations and paid subscriptions start at $9/month. All paid subscriptions come with an incredible 90-day trial so you can make sure you're totally satisfied before finalizing the deal.
Criteo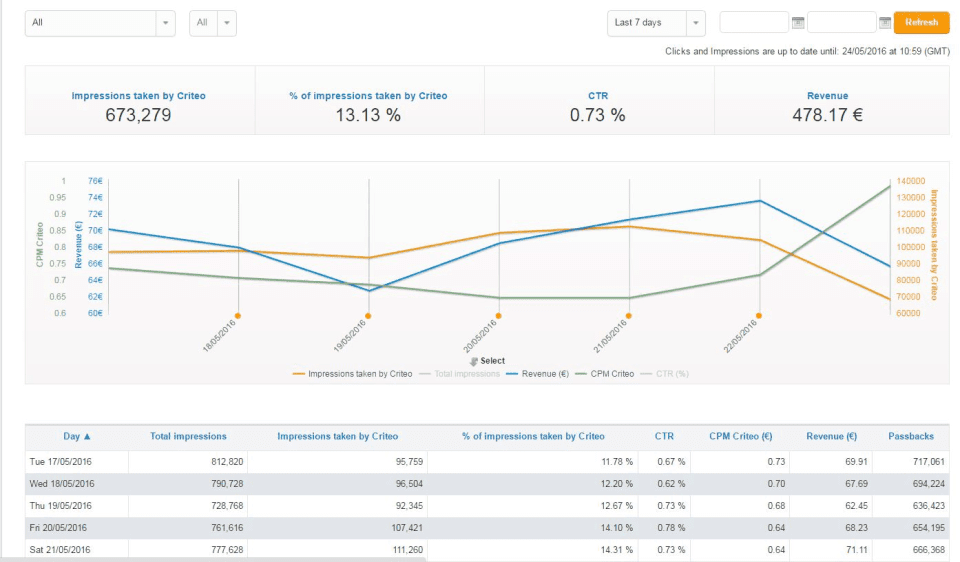 Overview: Criteo is a PPC advertising platform and retargeting solution that promises to deliver an average of 13X return on ad spend for customers of its dynamic retargeting solution. The platform uses machine learning to dynamically optimize ad creative and target audiences with the right offer or message at the right time to trigger a conversion.
Key Features & Benefits: Criteo has some extensive dynamic retargeting capabilities that digital marketers will find useful. One of the best features is video ads: Criteo can dynamically generate personalized video ads for every shopper, featuring items they've either viewed recently or may be interested in based on their browsing history, Criteo's machine learning fully leverages all of your customer data to continually optimize and improve your retargeting and ROAS. Criteo can also automate the PPC bidding process with predictive bidding, helping digital marketers save time while further optimizing ad spend.
Pricing & Access: There's a free trial available, but you'll have to contact Criteo directly to get information about pricing.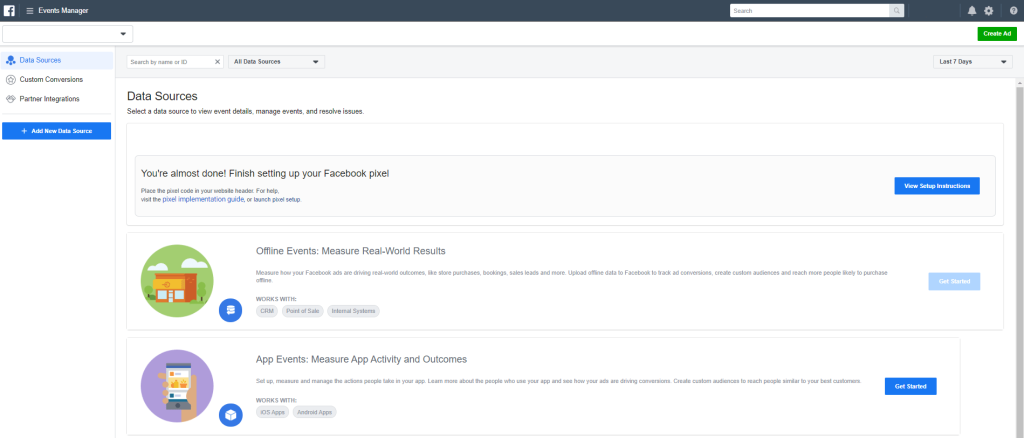 Overview: Facebook's user statistics and overall share of the PPC advertising market make it an attractive retargeting platform for digital marketers. The platform boasts of nearly 2.5 billion active users each month, making it the third-most visited website on the Internet. As younger generations move onto other social media platforms, Facebook's audience is beginning to skew towards older and more lucrative audiences.
Key Features & Benefits: It's easy to start retargeting on Facebook – you'll need to implement a Facebook pixel on your site and set up events so you can track which users are looking at which pages. From there, it's easy to set up ads that dynamically retarget audiences who have previously interacted with your products – both on your website and directly on the Facebook platform.
Pricing & Access: Facebook Ads uses the standard PPC pricing model – it's free to get started!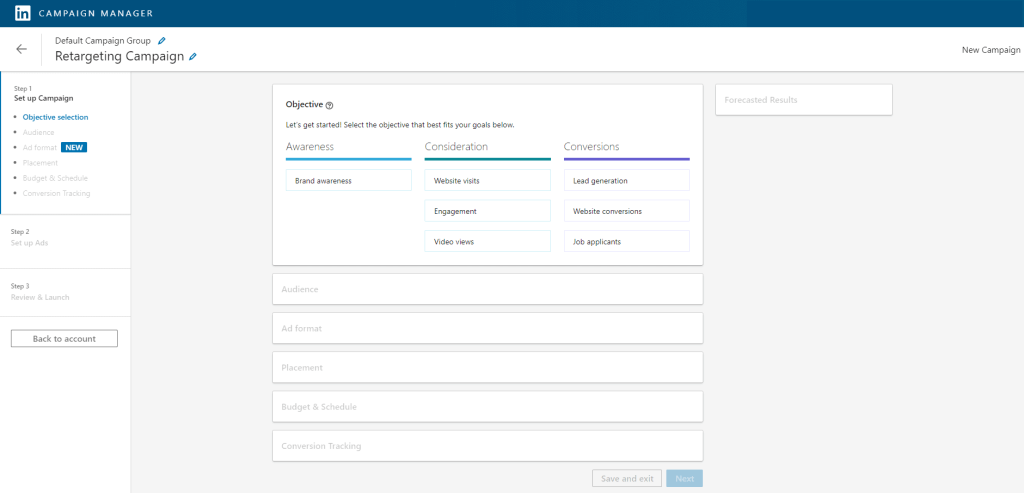 Overview: LinkedIn is one of the most popular social platforms worldwide with 675 million monthly users. While Facebook's audiences are skewed towards older demographics (the fastest-growing segment there is aged 65+), LinkedIn users are generally of professional or working age, between 25 and 50 years. 44% of Americans between 25 and 29 years of age say they use LinkedIn, along with 37% of those aged 30-49.
Key Features & Benefits: As a social platform, LinkedIn is targeted towards young professionals looking to expand their network of contacts and build careers. It's also a great way for digital marketers to connect with B2B sales/marketing targets on a platform where audiences are looking for business-related information vs. consumer entertainment. Once you've implemented the LinkedIn Insight Tag on your website to enable tracking, you can segment audiences based on what pages or products they view on your website and customize retargeting ads for each audience.
Pricing & Access: It's free to get started with LinkedIn advertising. The platform follows the normal PPC advertising model, so you'll pay for each click generated as part of your retargeting campaign.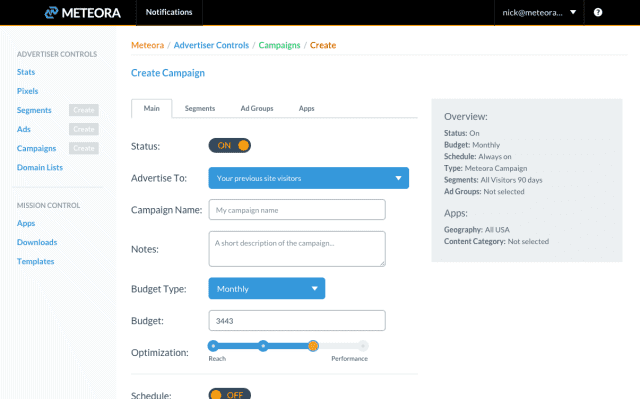 Overview: Meteora is an ad platform with a unique approach to retargeting known as geofencing ads. This type of retargeting allows digital marketers to serve advertisements to a target audience based on real physical locations that they have previously visited.
Key Features & Benefits: Geofencing ads are ideal for local businesses who wish to target users in their local area with ads on multiple platforms across the web. With Meteora, digital marketers can have their geofencing ads served to users on social media and other platforms based on their real-time movements in the physical environment. Meteora's platform helps validate the location of your potential customer while preventing ads from displaying to local employees or delivery drivers who aren't in the area to do business. Meteora also offers plenty of content and videos to educate digital marketers about how to optimize ad spending using their platform.
Pricing & Access: Meteora offers pay-as-you-go pricing that's similar to most other retargeting platforms, but you'll have to contact them directly for more details and to configure your account.
Perfect Audience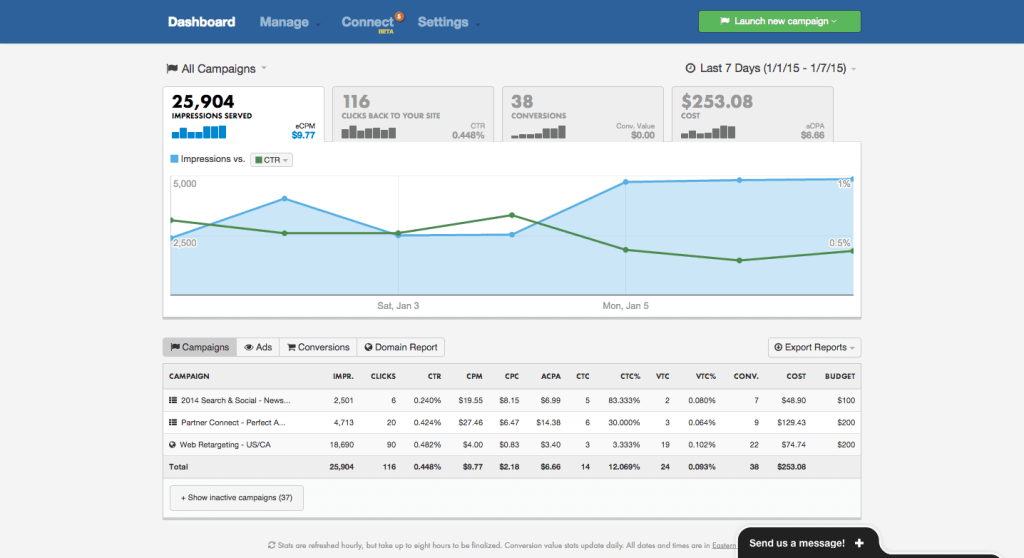 Overview: Perfect audience is a dedicated retargeting platform that focuses on empowering digital marketers to deliver effective remarketing messages across multiple platforms.
Key Features & Benefits: Perfect audience offers loads of display ad inventory through its partnerships with Google, AppNexus, Lift DNA and the Rubicon Project. The platform also enables ad management and retargeting campaigns through Facebook Ads, Twitter, Instagram, and on the HubSpot platform. You can set up retargeting for your Shopify store to show dynamic, multi-product retargeting ads to the right user at the right time, and Perfect Audience also supports cross-channel user tracking so your ads stay relevant even when users switch devices.
Another cool feature for marketers is the ability to form cross-marketing or retargeting partnerships with other similar websites. If you can partner with another vendor whose products are similar to yours, remarketing to their customers could produce even more conversions than remarketing to your own! These exchanges can be profitable for both parties and they're effectively facilitated by Perfect Audience.
Pricing & Access: Perfect Audience offers all new customers a free trial with $100 of ad credit – so there's nothing to lose!
Summary
Retargeting ads are a valuable way of reminding customers about your products and services, whether or not they've made a purchase in the past. We hope this list inspires you to incorporate retargeting into your next digital marketing campaign and use one of the recommended platforms to effectively reach your target audience with the right message that brings them back to your landing pages ready to convert.
If you want to take your PPC efforts to the next level, you can count on our expert tech marketing team to get you there. We specialize in Customer Generation and have a proven track record of delivering exceptional results for our clients.
Book a call with us today to learn how you can gain a competitive edge in the world of PPC with Customer Generation. Let's work together to drive meaningful growth and achieve your business goals!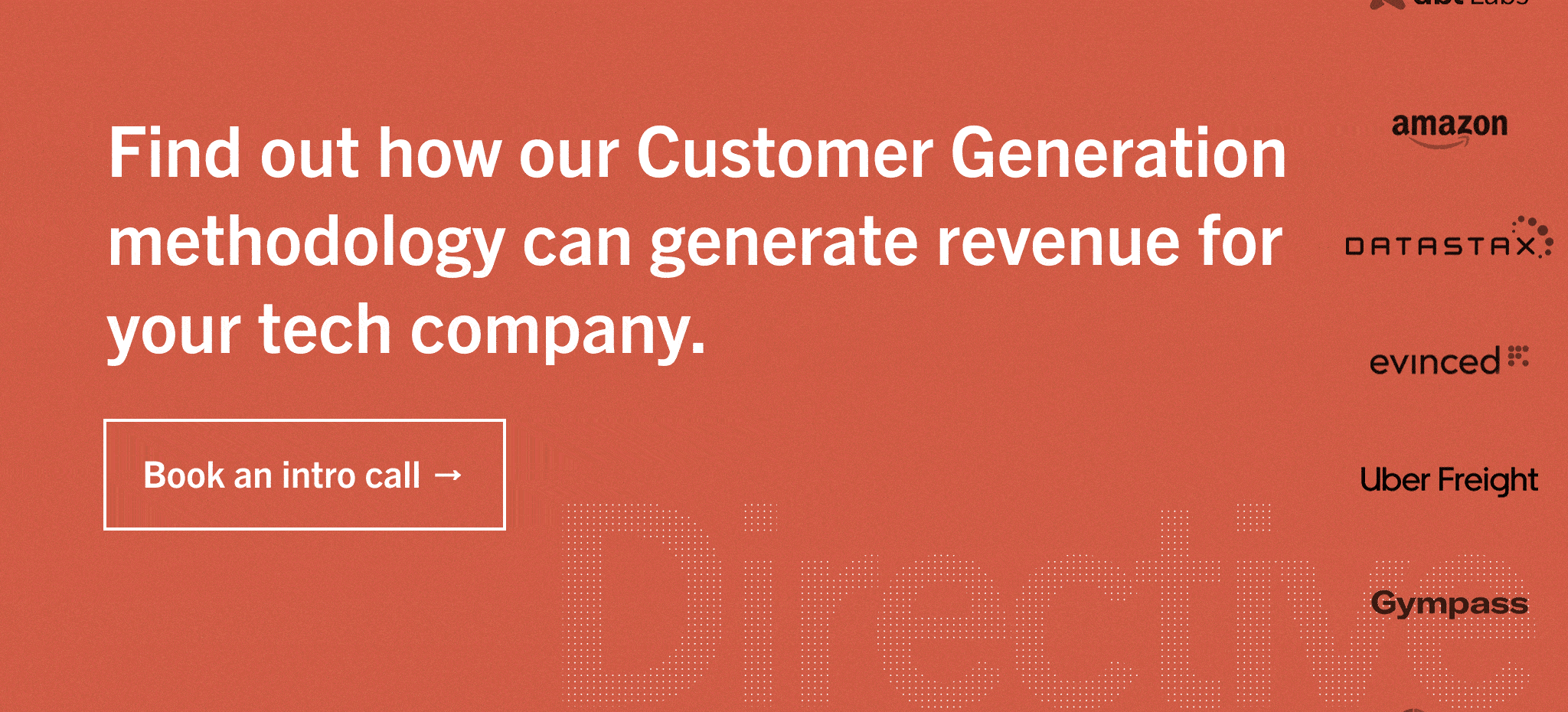 Keep reading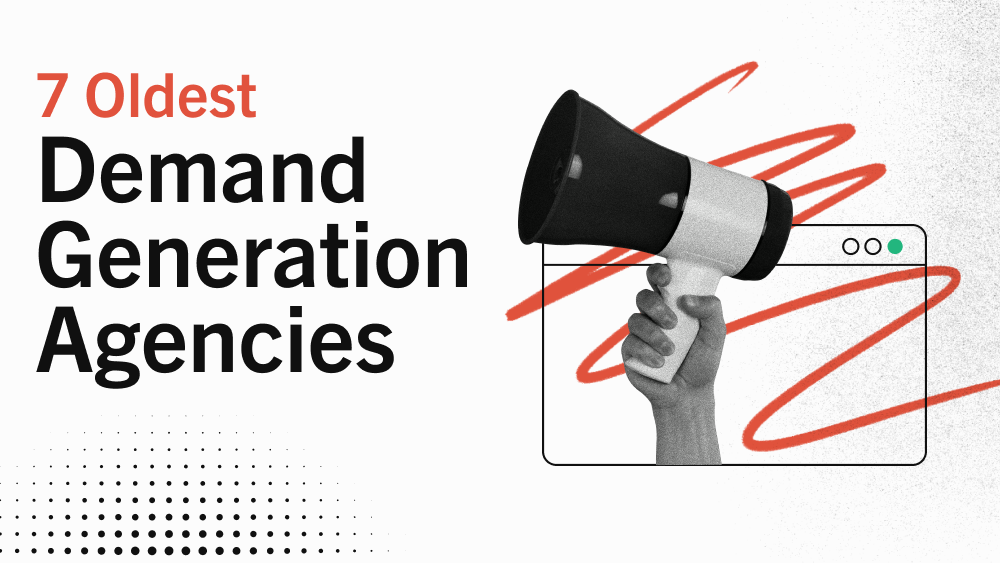 Agency Life
7 of the Oldest Demand Generation Agencies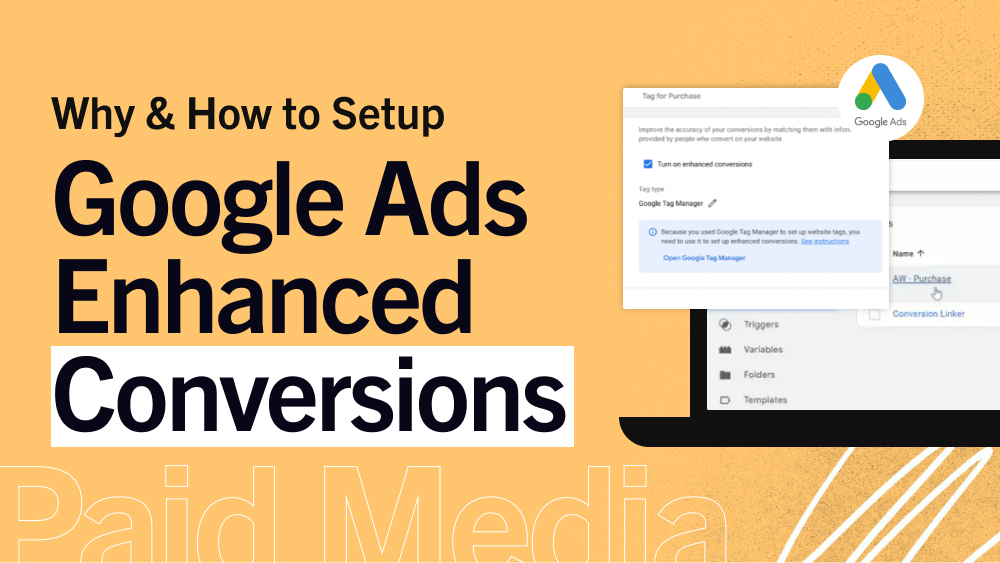 PPC
How to Setup Google Ads Enhanced Conversions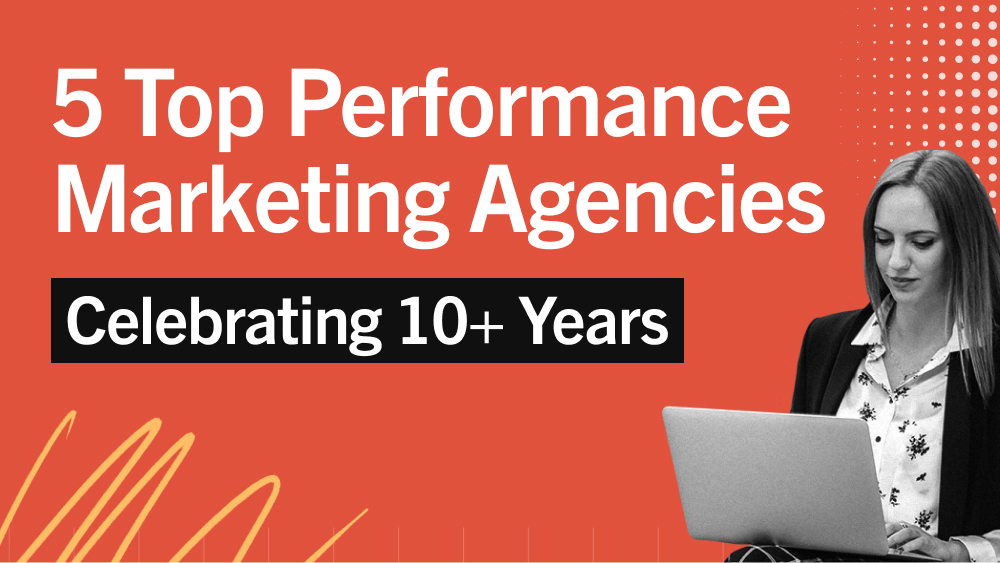 Agency Life
5 Top Performance Marketing Agencies Celebrating 10+ Years