Top 7 SEO Audit Tools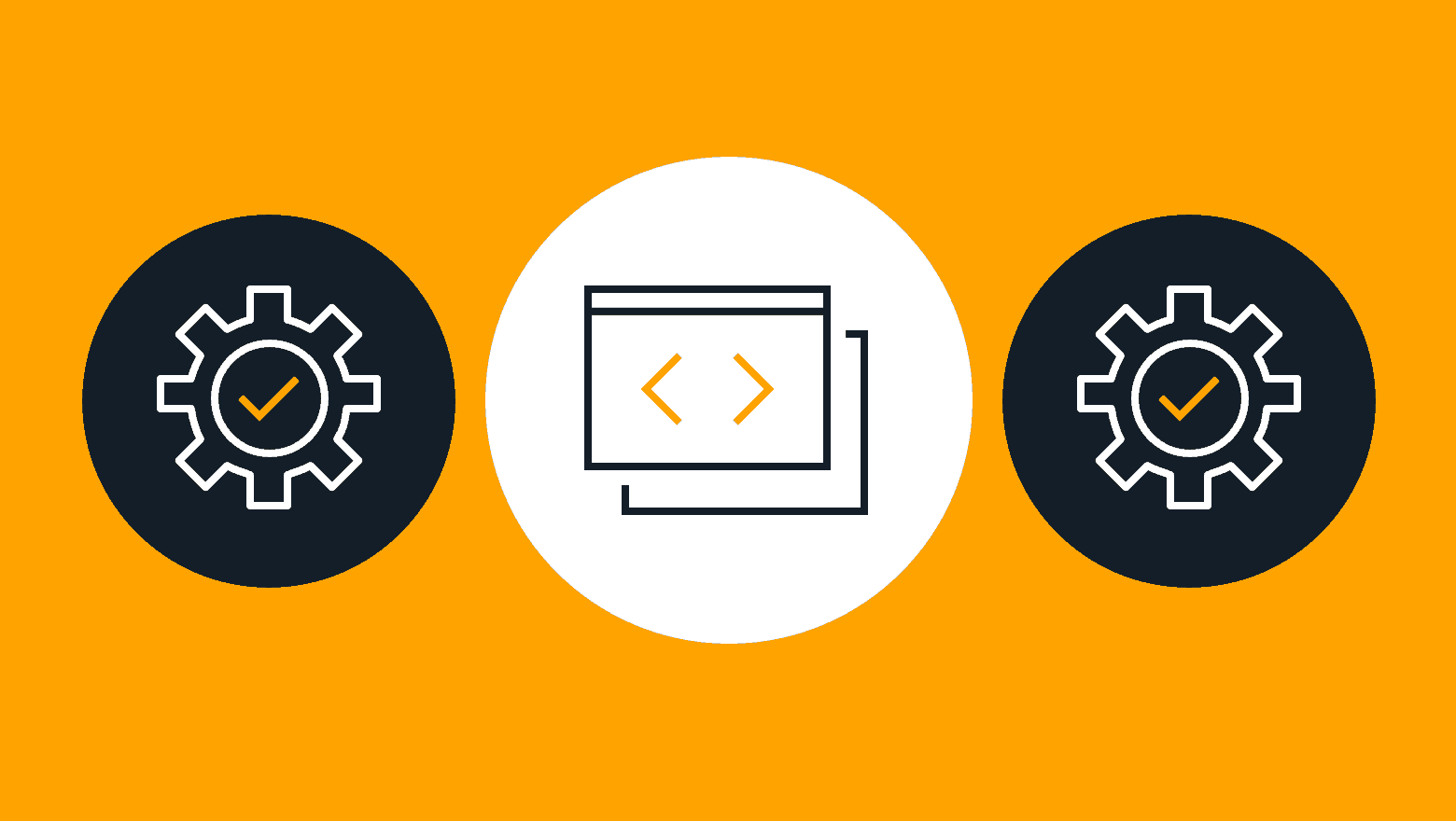 A trustworthy SEO audit tool is one of the best ways to find issues on your website that could be negatively impacting your rankings in the SERPs.
Every digital marketer should understand how to do an SEO audit by reviewing all of the most important ranking factors used by Google. The right SEO audit tool makes this easy by thoroughly scanning your website and helping you prioritize the most important fixes and optimization opportunities.
To help you choose the best SEO audit tool that meets your needs, we've curated this of the top seven SEO audit tools. Whether you're auditing for technical, on-page or off-page SEO, these software tools will provide the improvement-driving insights you need to succeed.
Top 7 SEO Audit Tools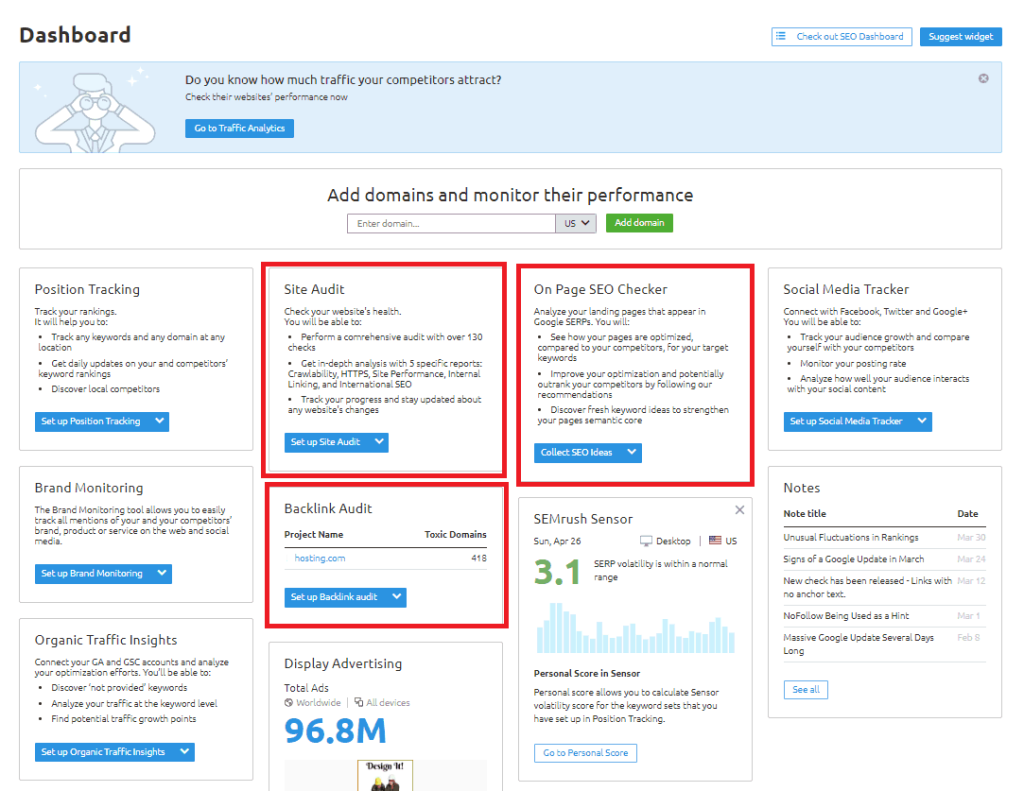 Overview: SEMrush is an industry leader in search engine marketing and optimization software. The platform offers auditing tools that include a technical SEO/site audit utility, on-page SEO checker and backlink auditing capabilities.
When to Use It: SEMrush is one of the best software tools for auditing your website's SEO performance. While some of the other options on this list focus exclusively on technical, on-page or off-page ranking factors, SEMrush is one of the few solutions that provides robust tools for all three areas of SEO auditing. The technical site audit tool will analyze your website and detects more than 130 different errors. There's also an on-page SEO checker that ensures that your pages are optimized to rank for chosen keywords and a backlink audit tool that can detect toxic or low-quality links.
SEMrush is a great option for marketers who need to conduct a thorough investigation into their website SEO opportunities.
Pricing & Access: Pricing starts at $99.95 monthly for a single user license, but there is a free trial available where you can test out the platform with limited features.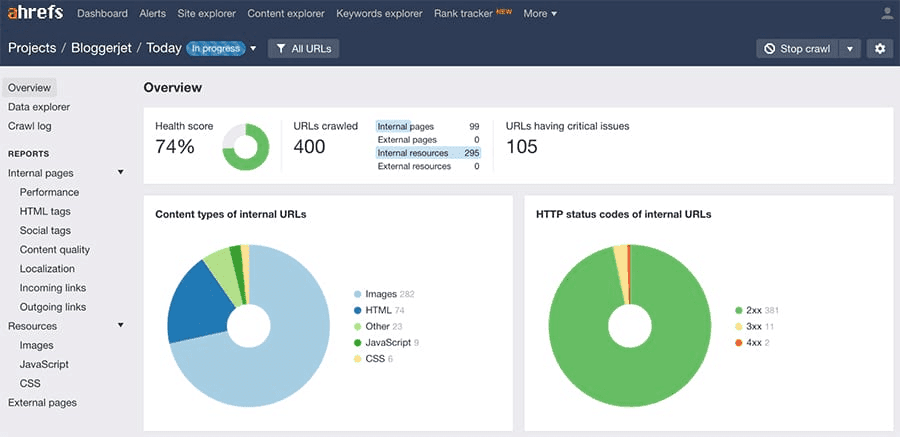 Overview: Along with SEMrush, Ahrefs is one of the market leaders when it comes to an all-in-one digital and search engine marketing solutions. The platform uses bright and colorful visuals to present the results of its technical, on-page and off-page SEO audit tools.
When to Use It: Ahrefs is one of the best tools for detecting diverse SEO issues that can crop up in many areas of your website. Marketers can use it to diagnose performance issues, fix broken HTML and social tags, identify content quality issues, fix broken links, disavow toxic or spammy backlinks and fix broken resources like images, javascript and CSS files. There's plenty of depth here for marketers that prefer to use a single tool for comprehensive auditing.
Pricing & Access: Subscription packages range from $99 monthly to $999 monthly depending on how many user licenses and features you need for your team. A 7-day trial for $7 gives you the opportunity to test out the platform before finalizing your purchase.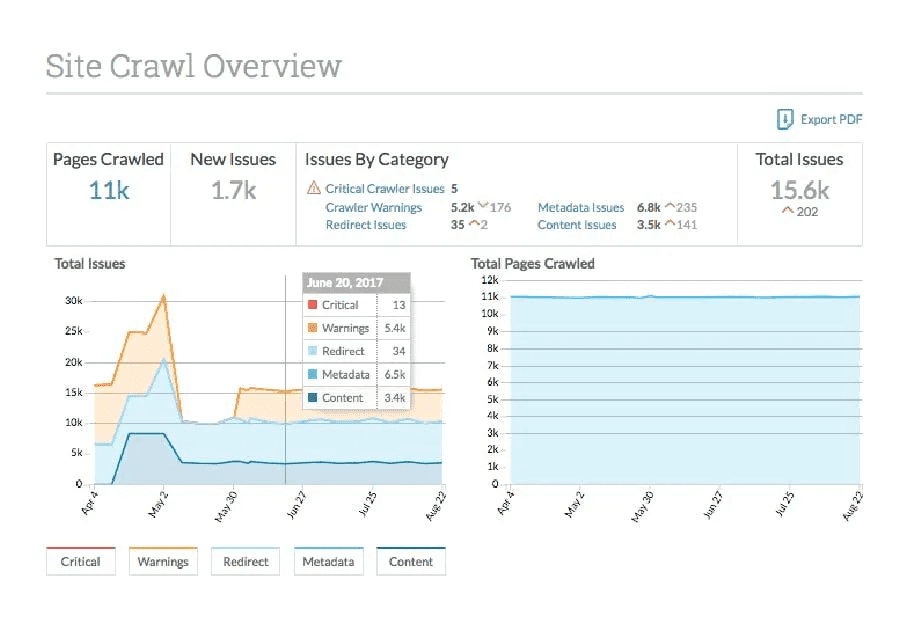 Overview: Moz is another great all-in-one SEO platform that digital marketers can use to conduct a comprehensive website audit and discover technical and SEO issues that are impacting their rankings. As with other all-in-one solutions, Moz offers SEO analysis tools that help with technical, on-page and off-page SEO auditing.
When to Use It: As an SEO audit tool, Moz can be very effective for digital marketers that need to audit every aspect of their website performance. An all-in-one audit tool is a great starting point for identifying issues, even if you may end up needing more specialized software to drill down and correct the most persistent technical issues. Moz has one of the strongest on-page optimization tools on this list and we also like how you can schedule regular crawls, track changes in issues over time and even monitor the impact of your changes on desktop vs mobile devices.
Pricing & Access: Moz offers a 30-day trial so you can test out their SEO audit tool before subscribing. The basic subscription package starts at $99/month.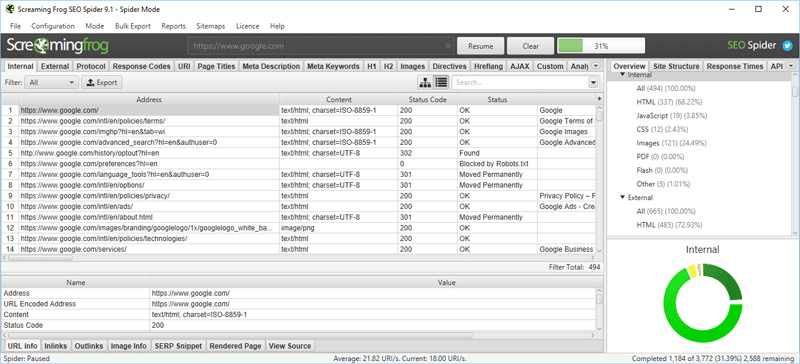 Overview: Screaming Frog builds a product called SEO spider, which users can deploy to crawl a website and identify technical and on-page SEO issues. While SEO Spider wouldn't be described as an all-in-one platform, it does an exceptional job of detecting technical SEO issues on websites of all sizes.
When to Use It: Using the free version of SEO spider, digital marketers can find broken links, link errors, 301 redirects, poorly optimized HTML tags, duplicate pages and a range of other technical and on-page SEO issues across a maximum of 500 URLs. The paid version of the SEO Spider includes even more features, including new customization options and powerful integrations with Google Analytics and Google Search Console.
SEO Spider is primarily report-based, so you won't see a lot of great visualizations and dashboarding here. Still, this is one of the best tools for crawling large websites and identifying technical SEO problems that need to be addressed.
Pricing & Access: There's a free version available, but users are only able to crawl 500 URLs. For additional memory, storage and features, you'll have to purchase a single-user license starting at £149/year.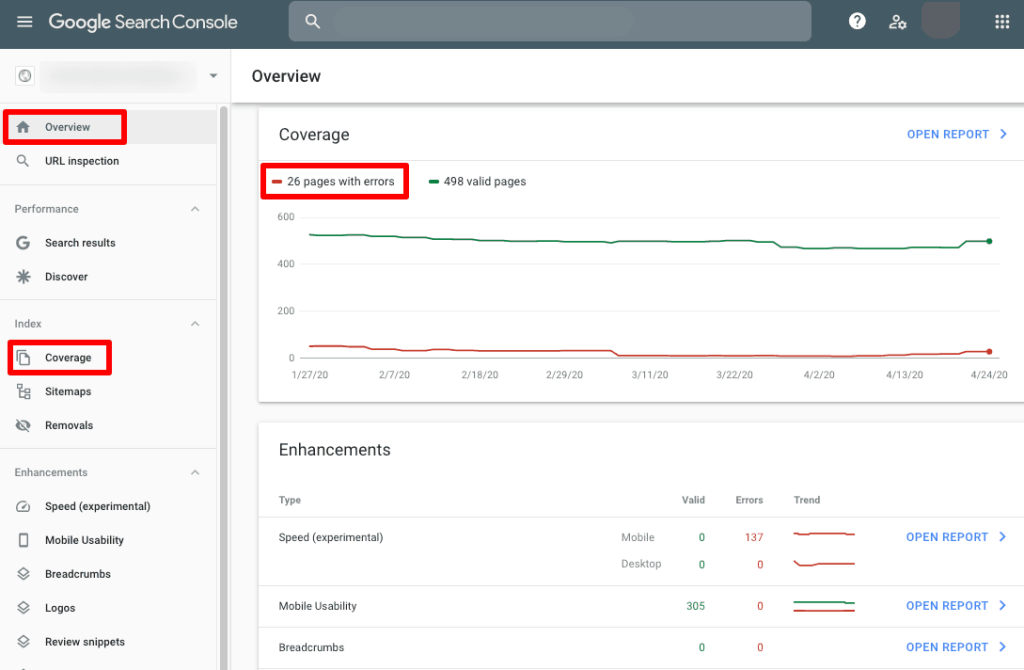 Overview: If you're auditing your SEO to improve your rankings with Google, why not collect at least some of your feedback using Google's own webmaster tools? With Google Search Console (GSC) as your SEO audit tool, you can do exactly that.
When to Use It: If you don't already have the Google Search Console installed on your website, you definitely should. This simple website plug-in offers, absolutely for free, many of the same diagnostic capabilities that are seen in paid SEO tools. You'll be able to identify crawl errors and blocked URLs on your website while monitoring the index status of every single page you publish. Under the optimization tab, GSC helps you organize structured data and optimize HTML on your website, including meta descriptions, title tags and headers.
Pricing & Access: Google Search Console is a free SEO audit tool offered by Google to anyone with their own website.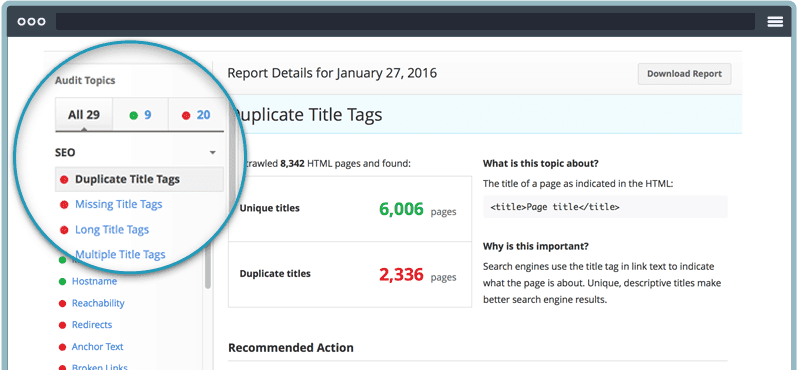 Overview: In the past, Alexa maintained its own website ranking system called "Alexa Rank" that ranked all websites on the Internet by popularity. Now, having been acquired by Amazon, Alexa provides SEO analysis tools for marketers and digital marketing agencies.
When to Use It: Alexa's site audit tool is a powerful, all-in-one platform that was purpose-built to compete with tools like Moz and SEMrush that also provide comprehensive SEO auditing. This SEO audit tool offers end-to-end functionality for users: it can be used to check on technical SEO issues, identify and prioritize the most important keywords to target, optimize on-page SEO and keyword targeting, construct and audit a backlink profile and even to analyze search traffic.
Pricing & Access: Alexa offers several different pricing options for its SEO audit tool. For digital marketers, the full marketing stack of SEO tools is available for $149 monthly and there's a free 14-day trial option so you can test it out before making the commitment.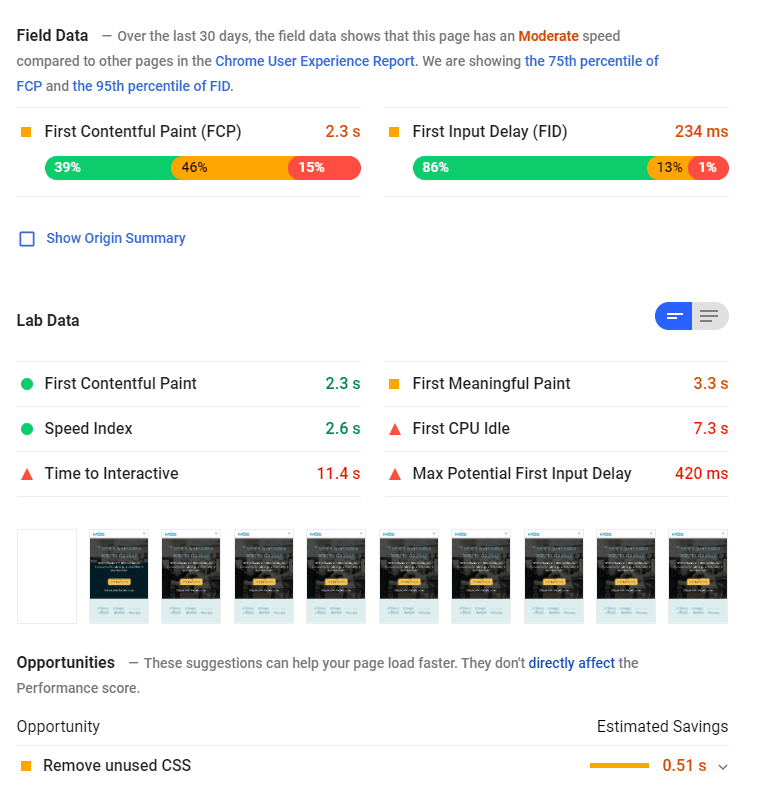 Overview: Another free tool provided by Google, PageSpeed Insights is the real deal when it comes to identifying, diagnosing and actually fixing SEO errors that are impacting your Google Search rankings.
When to Use It: Page speed correlates strongly with overall user experience, which feeds into factors like your click-through rate and your bounce rate, which directly impacts SEO. If you're having issues with high bounce rates or low click-through rates on your web pages caused by poor page speed and long loading times, you should analyze your website with Google PageSpeed Insights.
Pricing & Access: PageSpeed Insights is a free tool provided by Google.
Summary
Thanks for checking out our list of the top seven SEO audit tools.
Use these tools to identify and update any technical, on-page or off-page SEO issues that are impacting your search engine rankings then watch your newly optimized pages climb in the SERPs. Need help enhancing your SEO? Book an intro call today with our SEO agency for SaaS to see how we can help.
Keep reading
Agency Life
Top 5 Oldest Performance Marketing Agencies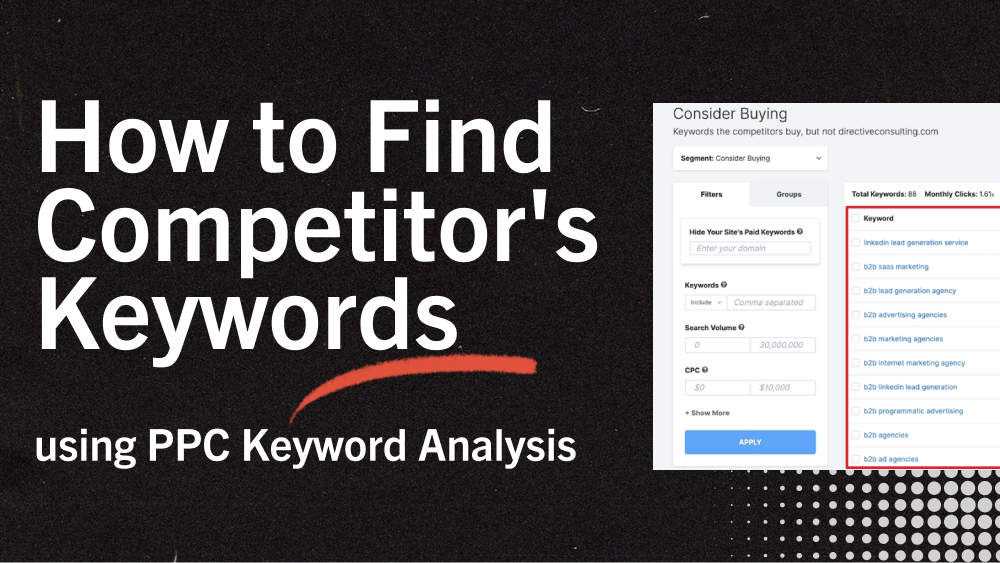 PPC
How to Find Competitor's Keywords with SpyFu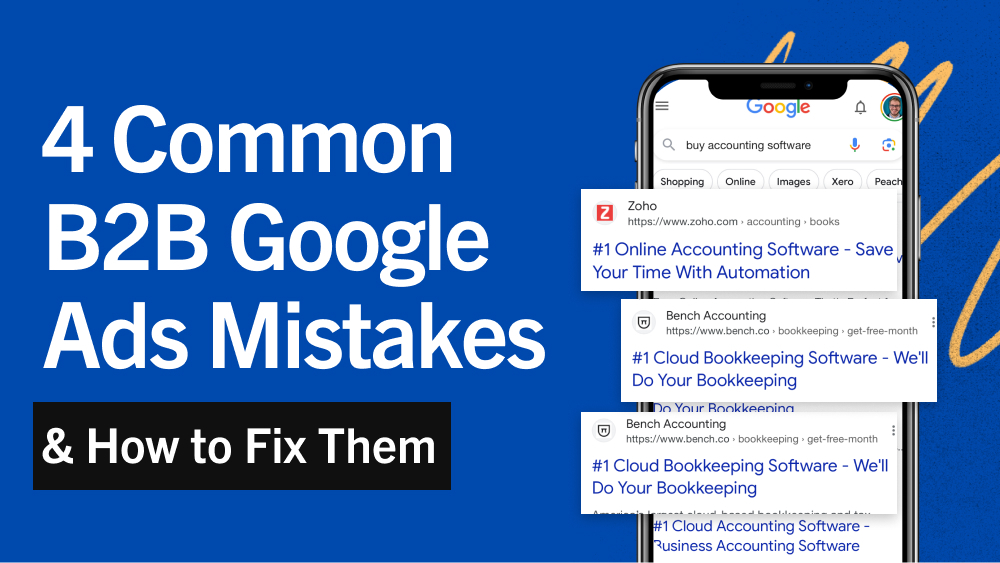 B2B
4 Common B2B Google Ads Mistakes and How to Fix Them