8 Types of Digital Advertising You Should Know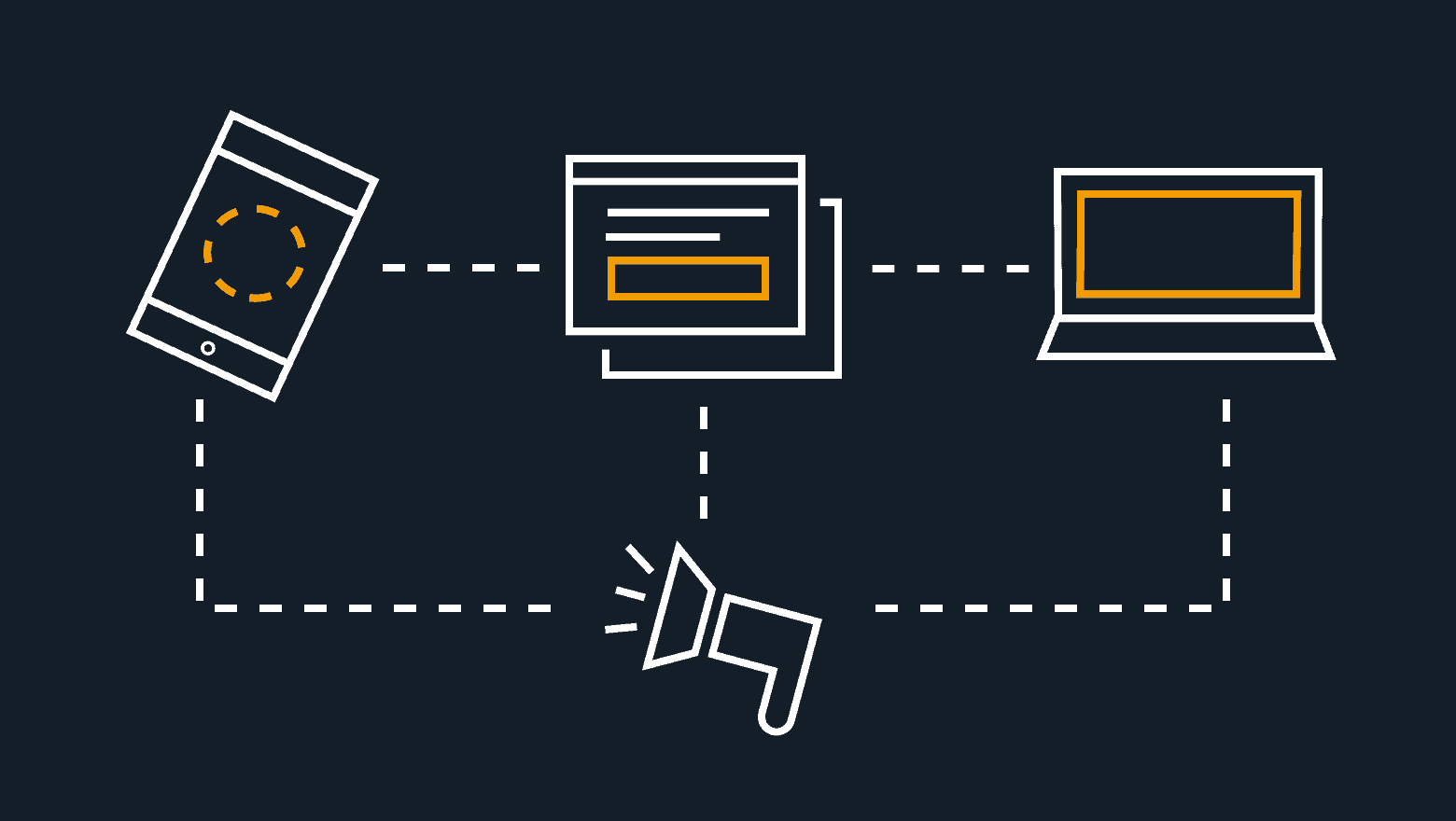 Are you looking for different types of digital advertising that you can leverage to enhance your online marketing results?
When it comes to advertising online, there isn't just one way to connect with your customers and deliver winning messages that drive conversions.
Today, tech marketers have more options than ever before for getting the word out about their products and services—the key is choosing the right advertising formats to connect with the right audiences at the right time with the right message that drives campaign success.
To help you choose the best digital advertising mediums for your business, we've put together this short list of the 8 types of digital advertising that you should know.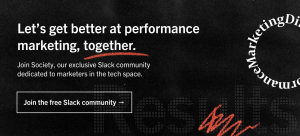 8 Types of Digital Advertising You Should Know
Display Advertising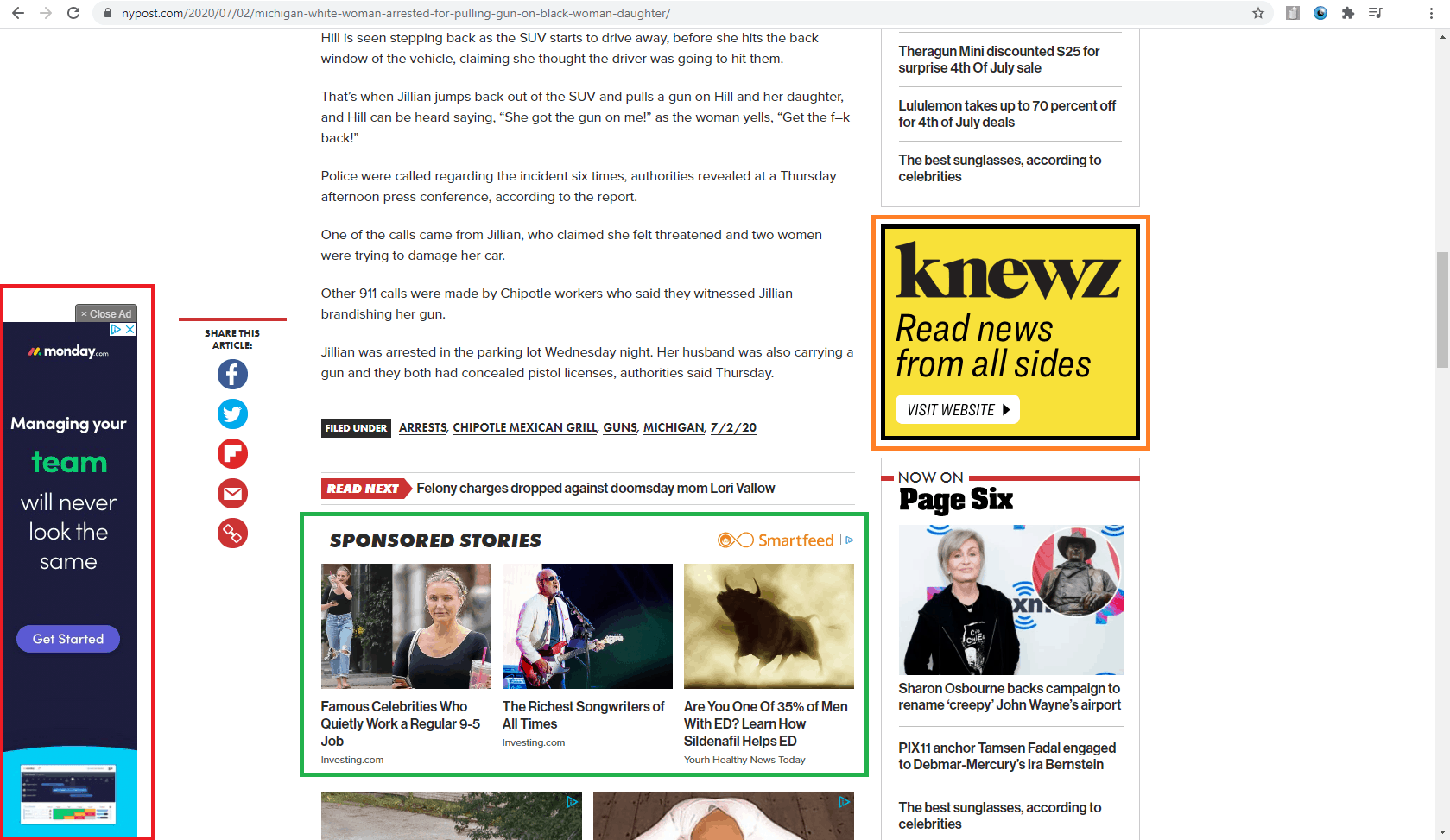 Image: This screen capture from the NY Post includes three types of digital advertising. There's a display advertisement (boxed in orange), a remarketing advertisement (boxed in red), and native advertisements (boxed in green).
Overview: Display advertising refers to the placement of banner advertisements on websites that publish ads. Banner ads can include graphics, video, audio, or textual components that encourage users to click the banner and visit the destination URL. Banner ads are frequently distributed to ad publishing websites through a display advertising network like the Google Display Network.
Key Benefits/When to Use: Display advertisements in the Google Display Network are usually distributed to websites with the related subject matter, targeting visitors to those websites that may be interested in the contents of the ad. Display ads are not always contextually relevant to the user, and as a result, they typically have a lower CTR than paid search ads. Still, display ads are a great way of spreading the word about your brand and increasing brand awareness in the marketplace.
Paid Search Advertising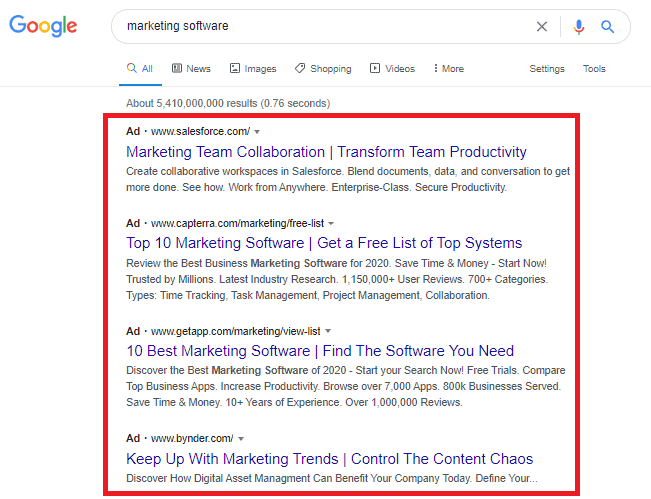 Overview: Paid search advertisements appear at the top of the search result for relevant terms on search engines like Google and Bing. A paid search ad is a text advertisement, usually consisting of a headline, description, and a link to the destination URL.
Key Benefits/When to Use: Paid search advertisements are triggered by search queries, so they are usually more relevant to the intentions of the person viewing the advertisement than display advertisements. Paid search ads also appear at the top of the search engine results page, so users are highly likely to read and engage with them. Paid search advertisements typically have a higher click-through rate and drive more conversions than display advertising.
Mobile Advertising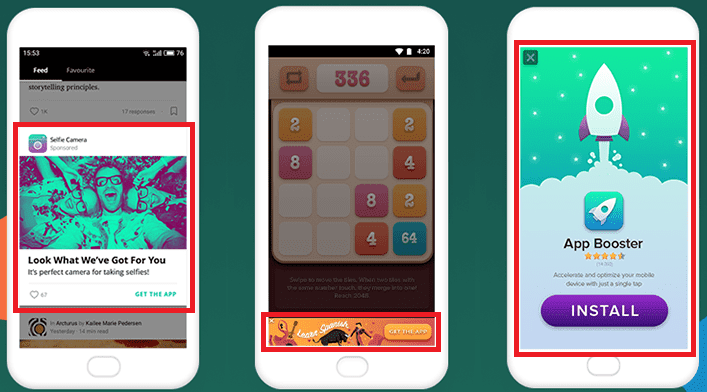 Overview: Consumers in North America are spending increasing amounts of time on their mobile phones, and mobile advertising is emerging and growing as the ideal medium for marketing products and services to mobile users. Mobile advertising includes SMS messaging advertisements as well as mobile banners and in-app advertisements.
Key Benefits/When to Use: As consumers spend more time browsing the internet or using apps on mobile phones, mobile advertising is becoming increasingly important for reaching consumers where they spend the most time and capturing their interest and attention.
Retargeting/Remarketing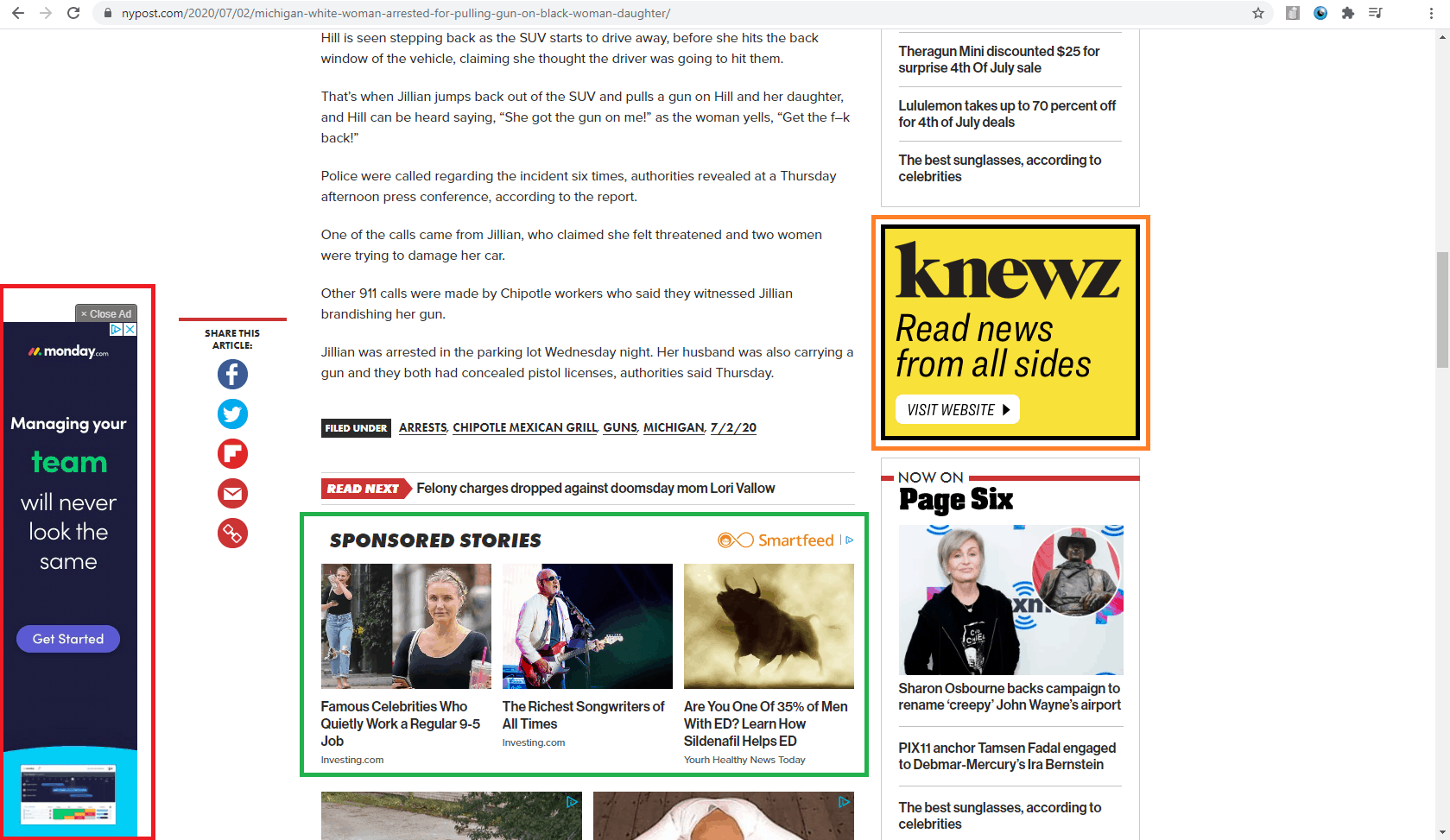 Overview: Retargeting or remarketing is a special type of display advertising that targets users who have previously interacted with your website or brand. Retargeting uses cookies to identify users who have visited your website in the past and serves them to display advertisements for your brand to reignite their interest and encourage them to return and finalize a purchase.
Key Benefits/When to Use: Users who have interacted with your brand in the past have already demonstrated interest in your products and are more likely to convert to customers than users who have never heard of your brand before. This makes retargeting a key driver of advertising ROI for online eCommerce and SaaS businesses, among others.

Video Advertising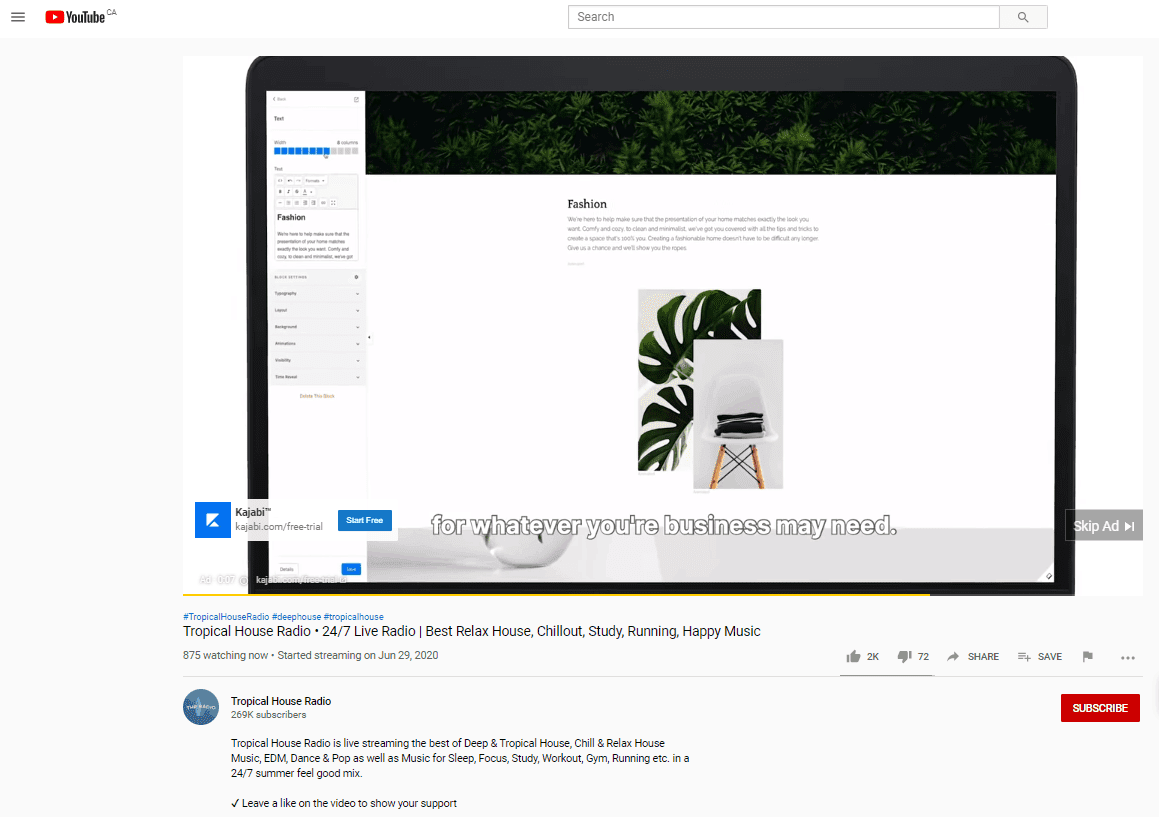 Overview: Video advertising includes all forms of online advertising that include videos, especially those featured at the beginning or in the middle of video streaming content on platforms like YouTube.
Key Benefits/When to Use: Smartphone users spend more than 3 hours each day on their mobile devices, and much of that time is spent engaging with video content online. With mobile video consumption continuing to rise, video advertising is becoming an increasingly popular medium for advertisers to reach customers with engaging messages that drive clicks and sales.
Social Media Advertising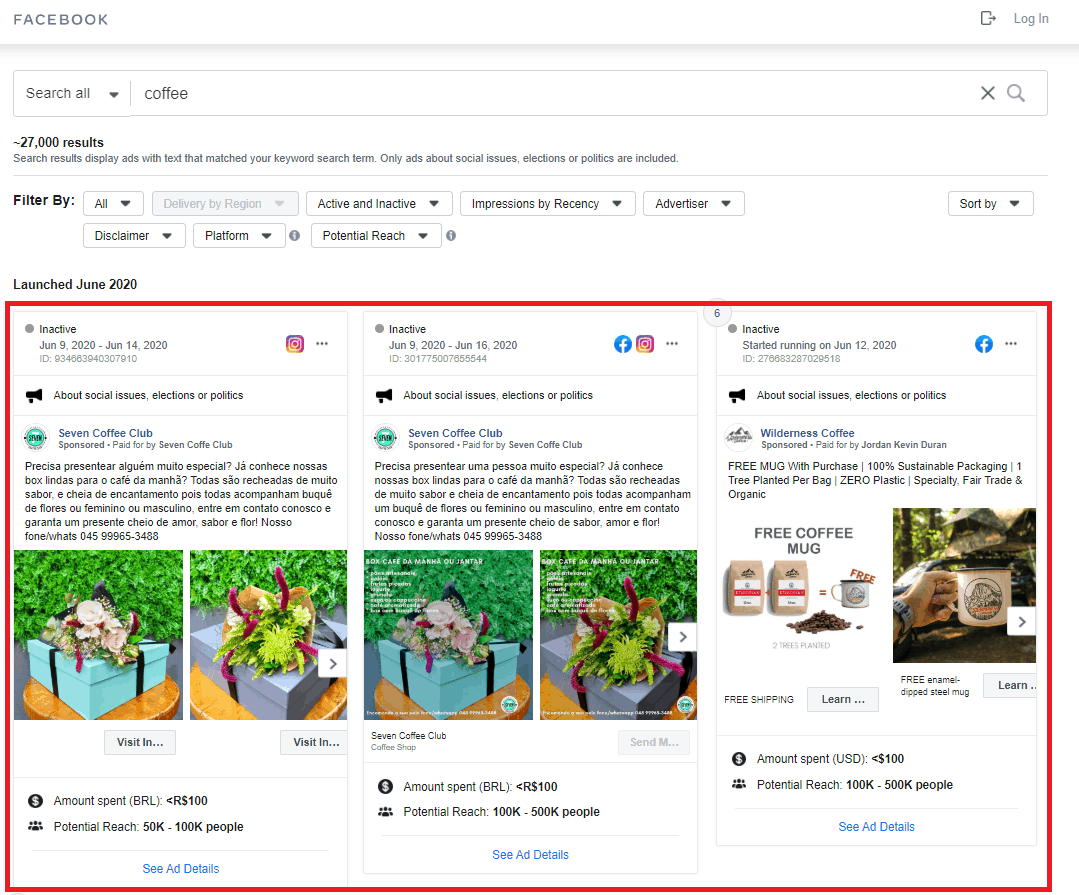 Image: The Facebook Ads Library acts as a database of social media advertisements, creating advertising transparency for consumers and acting as a source of inspiration and competitive intelligence for advertisers.
Overview: Social media advertising happens any time a business or digital marketer pays to promote content on a social platform. The most common social media platforms for advertising are the Big 5: Facebook, Instagram, LinkedIn, Snapchat, and Twitter.
Key Benefits/When to Use: The key benefit of social media advertising is that content promoted on social can be liked, shared, and commented on by audiences. This amplifies the reach of social media advertising methods and drives plenty of low-cost engagements, leading to increased brand awareness and driving sales.
Native Advertising
Image: Online news outlets incorporate native advertisements by inserting sponsored links with news-like headlines in between actual headlines and news reports.
Overview: Native advertising is defined as any type of advertising that is designed to match the look and feel of the surrounding content. Native advertising can take many forms, including product placements or reviews in a video, display ads on a page that blend in with surrounding images, or written advertisements that exist within a piece of content.
Key Benefits/When to Use: Native advertisements appear more trustworthy because they blend in with the contents of a page. They are also less disruptive and have a lesser impact on user experience for the same reason. Users may not even realize that they're clicking on an advertisement when they engage with native ads. As a result, native advertisements frequently result in increased engagements and a higher CTR compared to traditional display ads.
Audio Advertising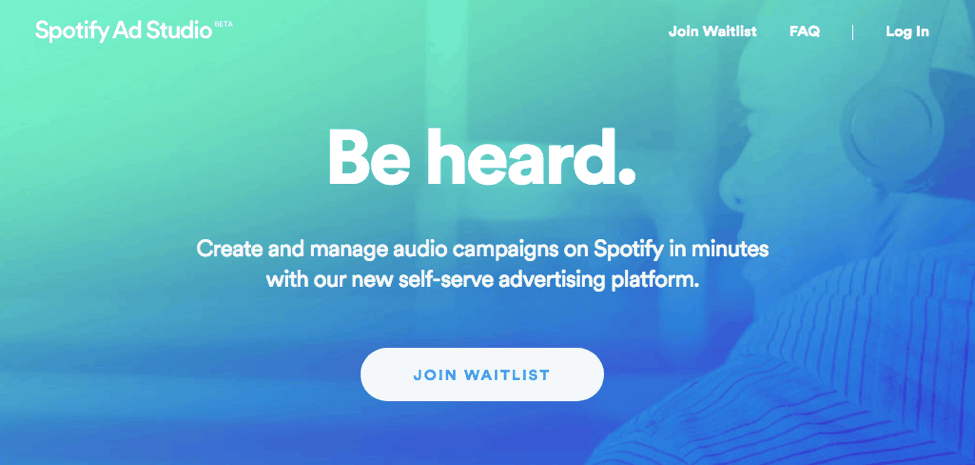 Overview: Audio streaming websites like Spotify and Pandora allow users to stream their favorite songs and podcasts online, and they have huge audiences. With audio advertising, marketers can target these listeners with recorded advertisements that trigger between songs. Users can typically opt out of the advertisements by purchasing a subscription to the streaming service.
Key Benefits/When to Use: Spotify is one of the world's most popular apps, with users spending an average of 25 hours per month listening to content on the platform. Audio ads get around banner blindness, they're impossible for users to skip without paying a monthly subscription fee, and they allow advertisers to deliver high-impact and memorable messages that reach millions of users.
Summary
Each type of digital advertising on this list has its own unique benefits and ideal use cases, but we encourage you to try several types to determine which option works best for your business. At Directive, we rely on paid search advertising, remarketing, and display advertising to get the best results for our clients. To help you replicate our success in your business, we've created an Intro to PPC course at Directive Institute where you can learn the processes and techniques that we use to succeed in digital advertising.
If you want to take your PPC efforts to the next level, you can count on our expert tech marketing team to get you there. We specialize in Customer Generation and have a proven track record of delivering exceptional results for our clients.
Book a call with us today to learn how you can gain a competitive edge in the world of PPC with Customer Generation. Let's work together to drive meaningful growth and achieve your business goals!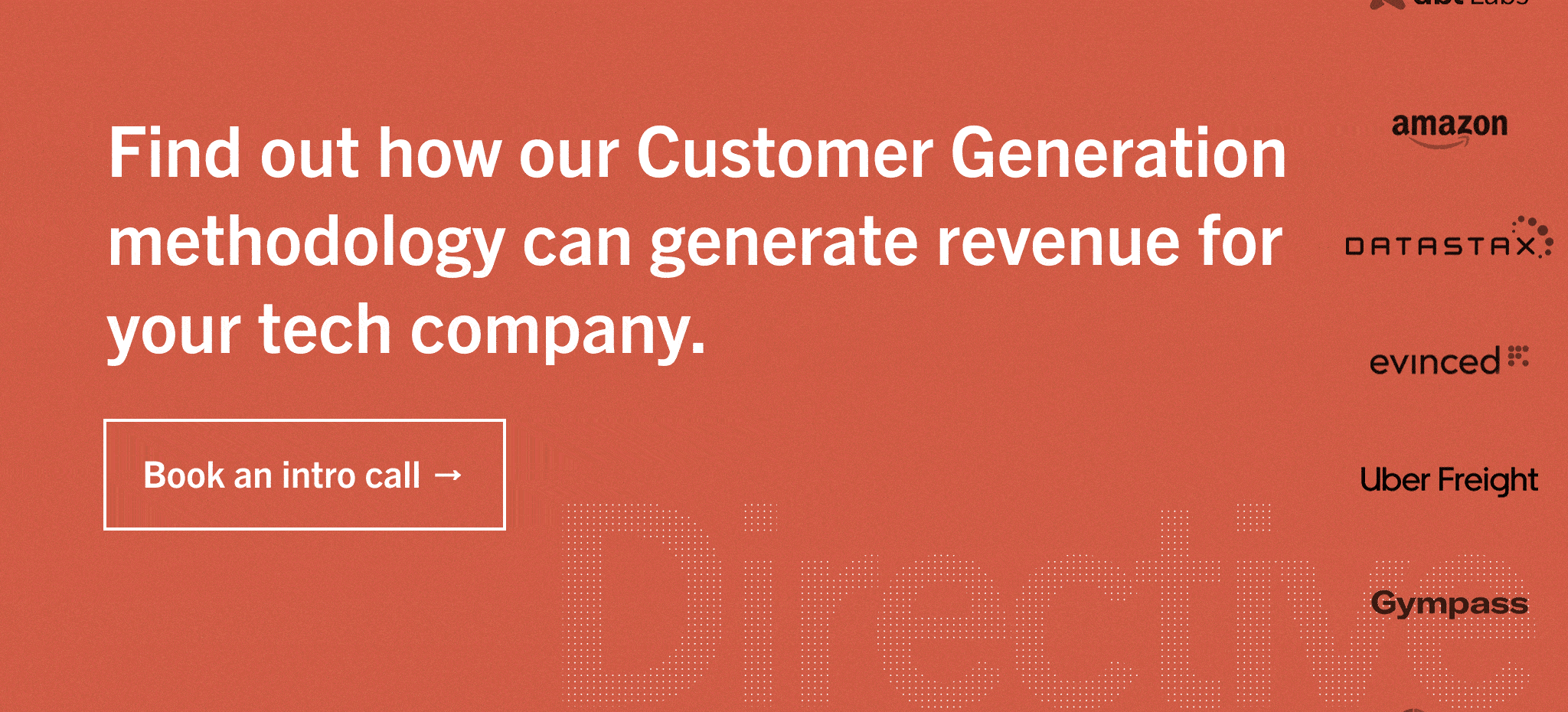 Keep reading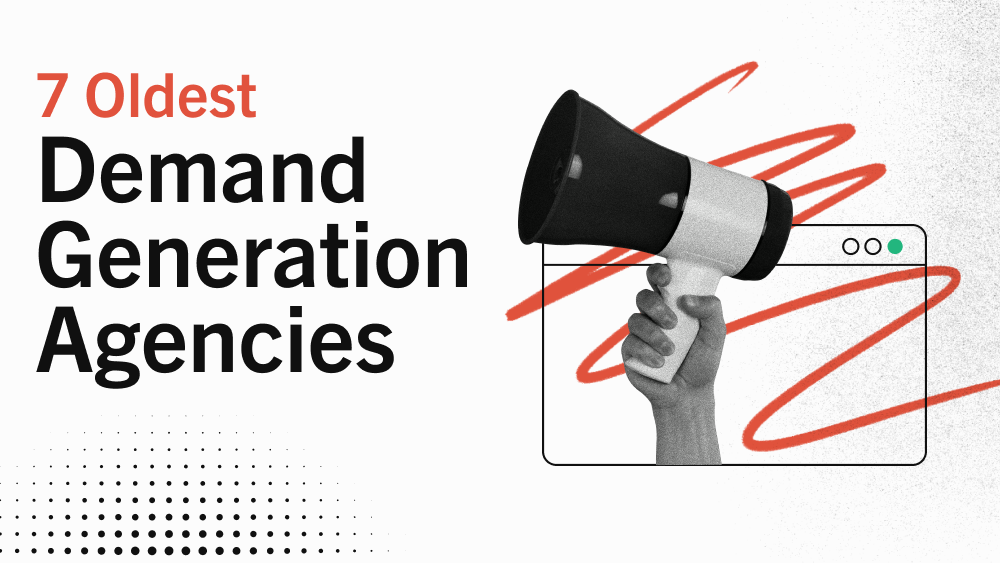 Agency Life
7 of the Oldest Demand Generation Agencies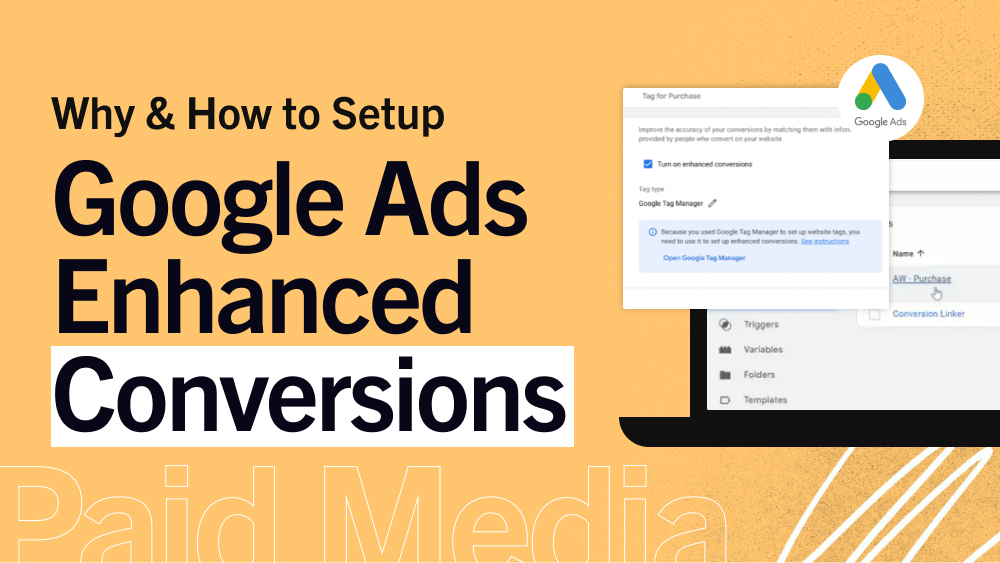 PPC
How to Setup Google Ads Enhanced Conversions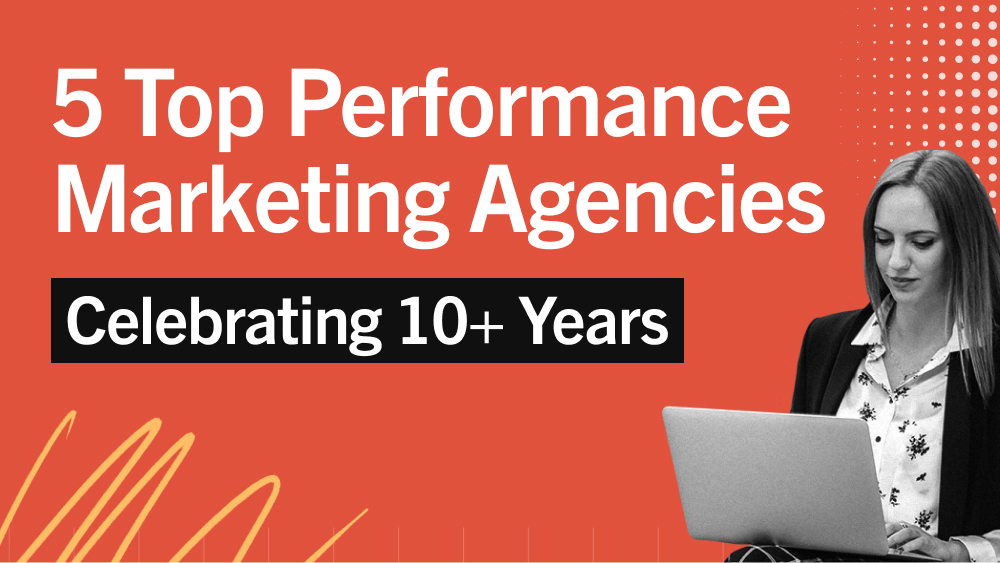 Agency Life
5 Top Performance Marketing Agencies Celebrating 10+ Years