The Ultimate Guide for Hiring Social Media Marketing Companies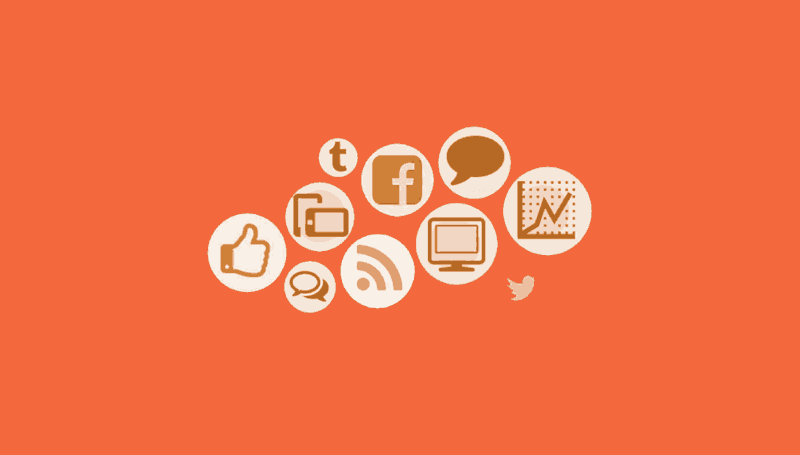 Imagine you find a rose quartz crystal on the sidewalk near your house. The crystal is beautiful, and holding it makes you feel lucky. If someone told you that you'd turn into a cow if you ate it, would you believe them?
If you're a reasonable person, you know that ingesting a crystal on the sidewalk isn't going to make you say "moo." But how do you know that the social media marketing company you hire is going to bring in the results that you want? How do you differentiate between tall tales and the real thing?
When it comes time to hire a social media marketing company to help improve your brand's strategy, you want to make sure you're making a good decision. You're looking for a partnership with people that you trust. Today, I'm sharing how to find and hire the right social media marketing partner.
Why hire a social media marketing company
Social media has been sweeping the world for years, and it's no longer relegated to younger generations. Yes, 90% of those ages 19 to 29 are active on social media, but use among those over 65 has tripled since 2010, according to Pew Research. Additionally, 65% of all Americans use social media sites, up from 7% in 2005.
Businesses have taken notice, and they're integrating social media into marketing efforts. In 2016, Social Media Examiner reported that 92% of marketers believe that social media is important to their business.
In this landscape,  you need to have an active social media presence. You should be deliberate about your strategy. An experienced social media marketing company can help you reach your goals, and is much more affordable than hiring another in-house social media specialist.
Social media marketing companies have a lot of experiencing managing campaigns, and they're knowledgeable about where to invest time and energy. These people are experts, and they'll put all they know into getting your brand on the map.
Things you should keep in mind, no matter who you hire
Success comes when your expectations are in line with reality. There are a few things you should keep in mind when looking for and hiring a good social media company. No matter who you hire, the following is true:
Social media takes time —

It takes time for a social media strategy to take hold and bring in results. Don't expect to have thousands of Twitter followers one week after hiring a social media marketing company. It can take several months and some trial and error before results come in.

A good social media company is an investment —

Social media companies that brag about being affordable are almost always bad news. That's not to say you should throw your entire marketing budget into social media, but when it comes to hiring a social media company, you tend to get what you pay for. Social media should be seen as an investment, and you need to dedicate substantial funds to your efforts.

There are no shortcuts —

Many believe that if they post random Facebook posts and Tweet a few times a day, they've got a strategy. The truth is, that's a shortcut, and it won't bring results. There needs to be a budget and a strategy for how to reach your target market.

A great social media strategy includes paid reach —

These days, you have to pay to play. Organic social is not going to drive serious results for 99% of businesses. Your business or brand needs to work towards becoming something people want to share, and paid reach is an essential part of a sound strategy.
If you find a social media marketing company that promises great results and barely costs you, they're probably not going to provide desired results.
A good social media marketing company vs. a great one
The number one thing that differentiates a good social media marketing company vs. a great one is whether they can deliver and present a return on investment.
A good social media marketing company is able to do the job, but they're unlikely to have the analytics in place to clearly communicate the value or impact of their efforts. A great one is able to not only deliver serious ROI, but also prove it analytically in a clear concise manner.
As someone who is choosing an agency, you should look for thought leadership, case studies, and try to assess general reputation. It's actually pretty hard to BS those things. Blogs from companies like Moz, WordStream, and Raven often publish insights from high quality social media companies.
A great company offers a talented team and has the case studies to back up its efforts. No campaign is an instant success, but a great social media company takes the extra hours to get it right and turns every account into a case study.
Want to Increase Leads For Your Business?
We would love to take a look at your current search engine positioning and analyze the growth potential within your industry!
Where to find the right company
You're ready to hire a social media marketing company, but where can you find the right one? Here are the best places to start:
Referrals from existing connections
The best way to find a social media marketing company is via referral. Ask friends, family, and colleagues if they know any social media companies that are up to snuff. Many companies are using social media, and a lot of them rely on social media marketing companies. If you ask around, you're bound to find someone who has a recommendation.
Your own neighborhood
There are many social media agencies, and although you don't need to be in the same region, it's nice to support other local businesses. Plus, it's nice to be on the same time zone. Thumbtack can connect you with social media agencies and professionals in your area.  You can also attend a local social media networking event to connect with people who can help, or know someone who can.
Trusted search engines
Obviously you can go to Google. You'll get a lot of "top 10 social media agency" lists which can be hard to comb through. Niche networks like Clutch are much better. Places like Inbound.org, reddit, and Quora where you can ask the internet for suggestions can be good as well. When using any kind of search, the trick is to find two or three agencies you're interested in, and then schedule calls with them to find out if they can give you what you need.
Conferences and events
Social media marketers often hang out at conferences. These events are great opportunities to learn from other marketers, as well as meet potential social media partners. If you go to a conference, you can ask others how the handle their social media, and get referrals from them. Many people at conferences work for social media marketing companies themselves. Check out Social Media Marketing World, MozCon, SearchLove, and INBOUND.
Questions to ask a prospective company
Social media management firms will bend over backwards to look good while they're courting you, so it's essential that you do your due diligence so that you don't wind up working with a company who doesn't have it together.
The following questions will help you assess where a social media marketing company stands:
How will you measure the success of our program?
Can you show me case studies?
Do you have experience in our industry, or with a similar business model?
Do you outsource any of your efforts?
How much and on what platform will you communicate with me?
How many people work at your company?
What social media networks do you believe will bring us the most success?
How often will I receive reports?
What type of analytics platforms do you use to measure results?
Can you give me an example of a report that you've sent to another client?
The answers will give you a sense of their expertise and experience. If the company's team doesn't have satisfying answers to these questions, they might not be the best one to hire.
Assessing for a culture fit
When it comes down to hiring a social media company, a lot comes down to how you feel about the agency you hire. Do you like the people you've talked to and have a lot of confidence in their abilities? If so, you're probably on the right track.
If a social media marketing company has different ideas than you do about how to do marketing, or how to run a business, it probably isn't a good fit. You want to work with people that you can imagine working with in your office. Treat it like you're making a hire and want to build a longterm relationship.
Red flags to avoid
Here are a few red flags that should be avoided at all costs. If you see any of these, move on and consider hiring someone else.
Spotty communication
Your social media marketing company should prioritize you. If you can't get them on the phone, or don't hear from them at least once a week, you should look elsewhere.
You get handed off to an account manager who can't tie their shoes
In the courting period, you may be working with a big whig at the social media marketing company. But what happens when you sign a contract? Will you be working with this expert directly, or will you be handed off to an account manager who doesn't know what they're doing? Some account managers are savvy, but you should assess whether you can work with them early on in the process.
You don't get clear reporting
You're hiring a social media marketing company to help you drive success on social, right? Well, if the company you work with neglects to provide you with clear reports on a weekly or monthly basis, you should go elsewhere. Clear reporting is an essential element.
Seems too cheap to be real
If the social media marketing company gives you a quote that seems really affordable, then it's most definitely too good to be true. The only way an agency can get away with prices that cheap is by not giving your strategy the attention it deserves. They're doing business in volume (i.e. trying to sign as many as possible) rather than committing to your brand's needs.
No case studies to prove their value
Does the social media marketing company have proven results? They should have case studies to convince you that they're the real deal, and should be willing to refer you to other customers who you can chat with about results.
Finding the right social media marketing company…
The right social media marketing company can propel you to success. They can build custom strategies, manage daily tasks, and ultimately generate leads and sales from social. But it's on you to choose a partner that not only gets social media, but also understands your business.
Keep reading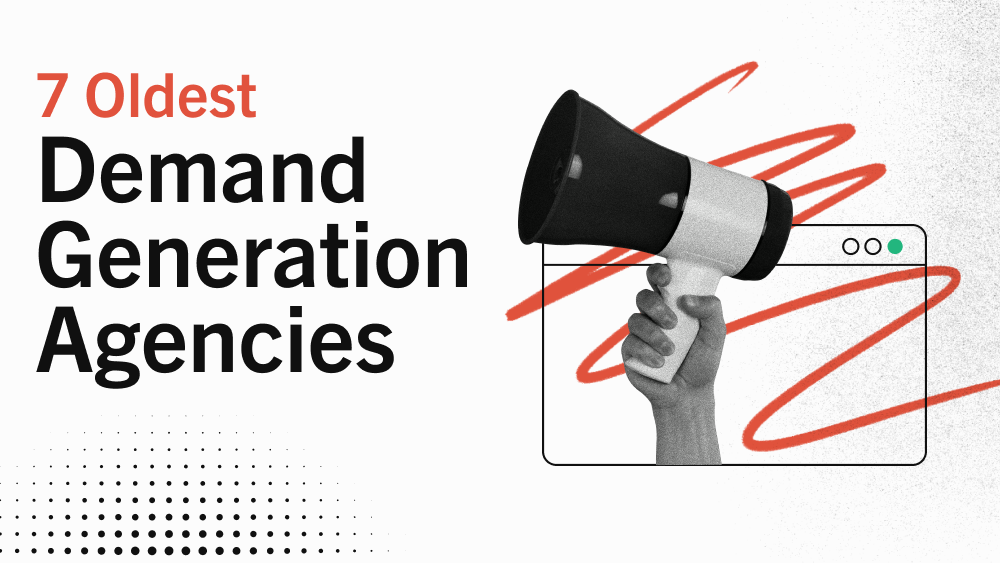 Agency Life
7 of the Oldest Demand Generation Agencies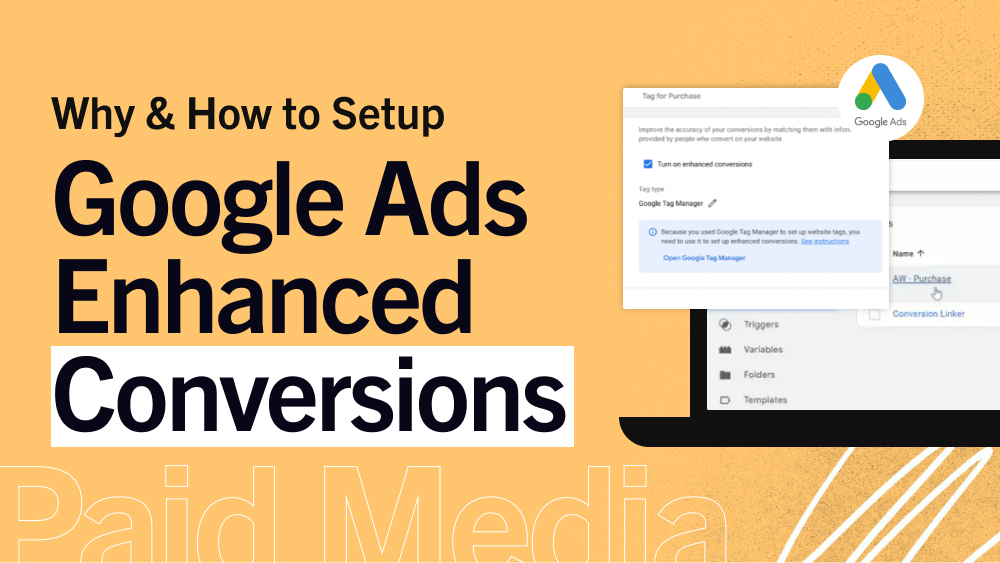 PPC
How to Setup Google Ads Enhanced Conversions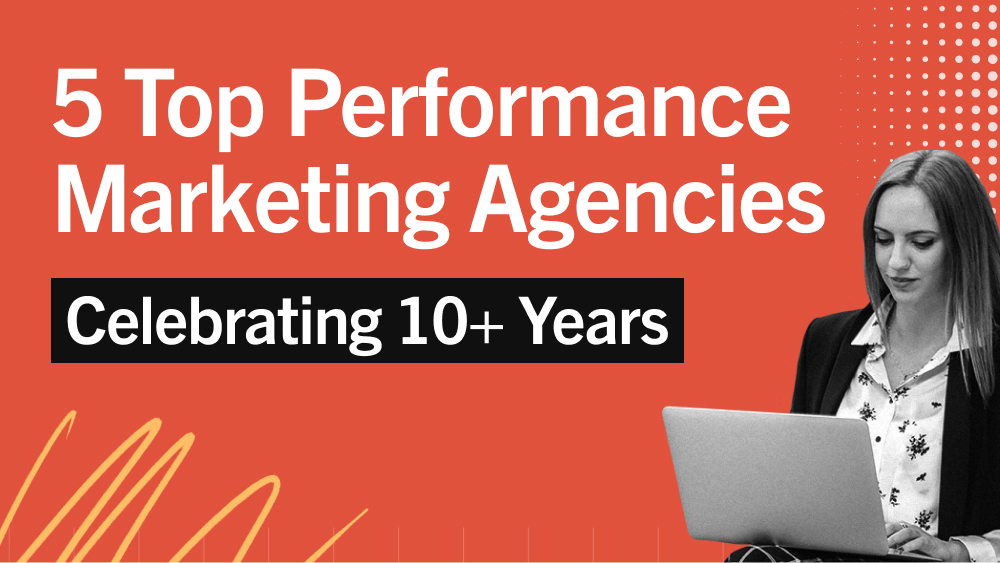 Agency Life
5 Top Performance Marketing Agencies Celebrating 10+ Years