What is Google Optimize?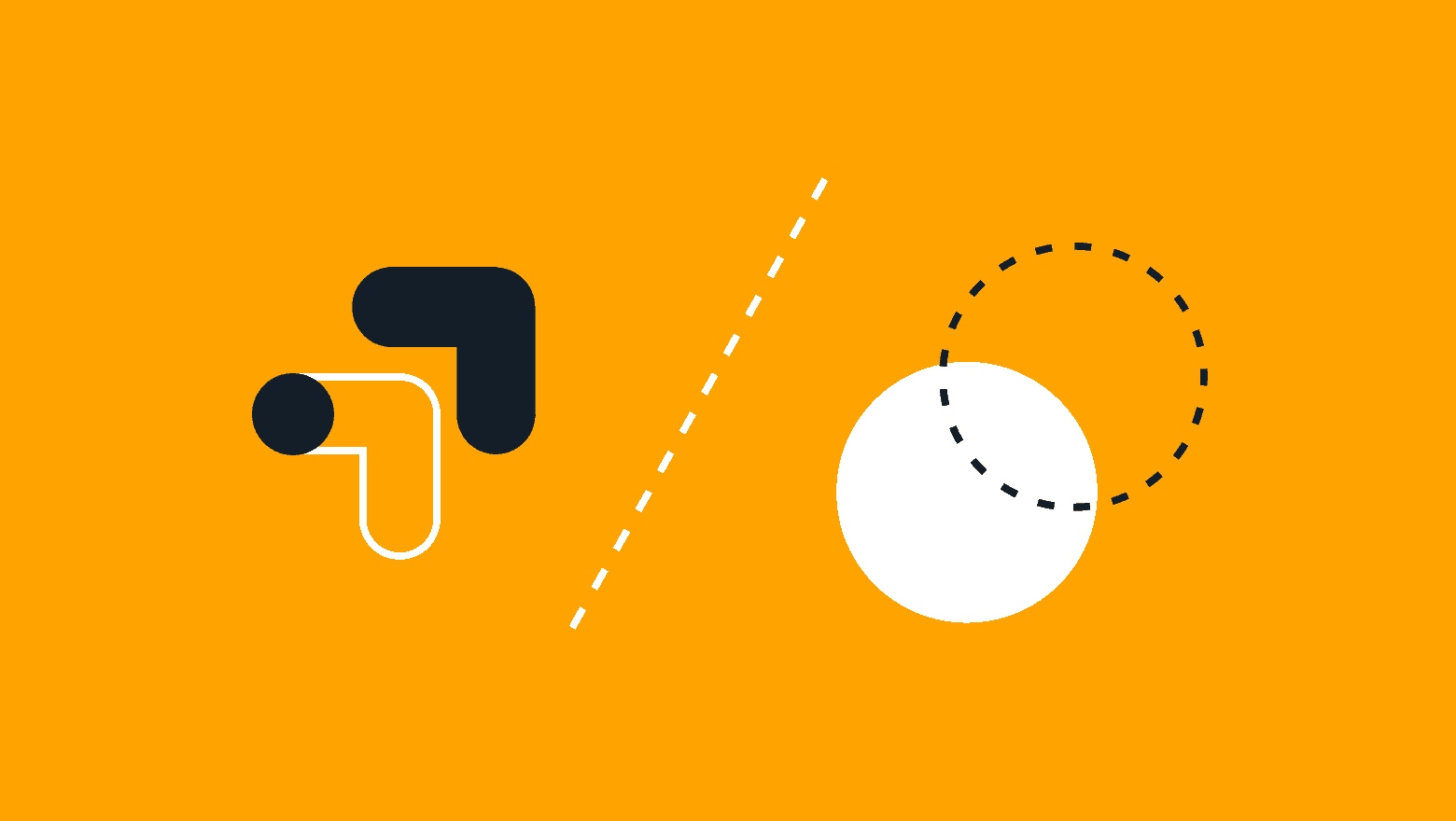 You may have heard that Google Optimize is one of the best ways to optimize user experience for visitors to your website.
You may also have heard that Google Optimize is one of the best free conversion rate optimization (CRO) solutions in the marketplace.
Well, the rumors are true – but what is Google Optimize exactly? And what benefits can digital marketers expect when integrating the Google Optimize platform into their campaign optimization processes?
To help you get started, we've created this quick guide to Google's free proprietary CRO platform and the benefits it can provide for digital marketers.
What is Google Optimize?
Google Optimize is an industry-leading CRO platform used by large, medium and small-sized businesses that wish to improve user experience on their key web and landing pages through content experiments and personalized experiences.
There are two versions of Google Optimize that digital marketers should differentiate between.
The first, known simply as "Google Optimize", is the free version available to anyone with a Google account. Google Optimize supports pre-selected experiment objectives and most experiment types, but there are limitations on simultaneous experiments and multivariate testing functionality.
The second version of Optimize is the paid version, known as Google Optimize 360. Optimize 360 provides more robust functionalities for enterprise organizations, like the ability to simultaneously run content experiments on up to 100 pages of the same website.
Google Optimize and Google Optimize 360 are part of the Google Marketing Platform.
Now, let's look at the six most important benefits of Google Optimize.
6 Benefits of Google Optimize
Ease of Use
We've worked with several different CRO tools that offer a richer set of features than Google Optimize. But with more features comes greater complexity, a steeper learning curve, longer implementation timelines and longer time-to-value. One of the things we appreciate about Google Optimize is that its lean feature-set makes it easy to pick up and start using.
With Google Optimize, there are really just two features for digital marketers to focus on: the visual editor and the reporting dashboard.
With the visual editor tool, digital marketers can choose any URL on the web, then edit it to produce variants for content experiments.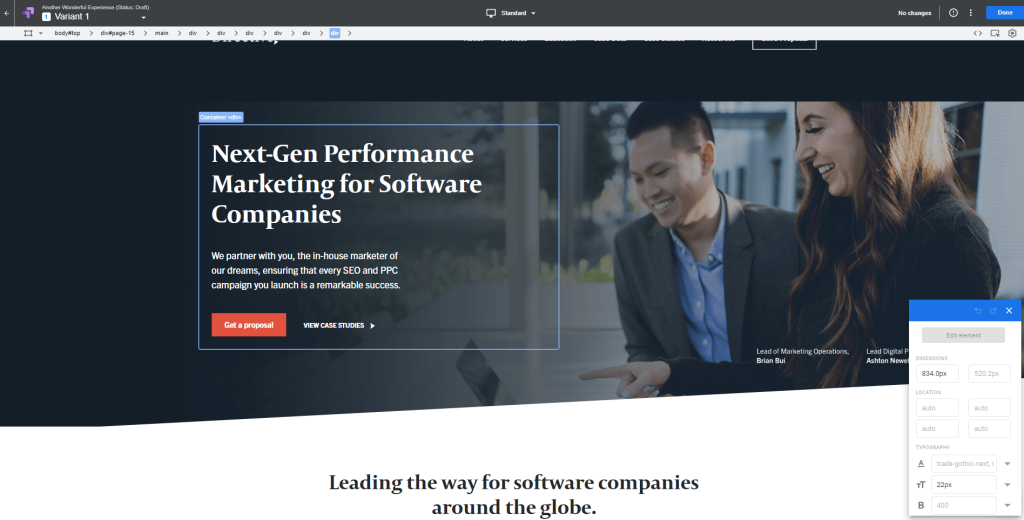 Image: The Google Optimize visual editor is incredibly intuitive. Enter a target URL, highlight any html element on the page, then click the edit button to either modify the code or insert something new and different.
On the reporting side, Google uses Bayesian inference models to compare the performance of page variants in an experiment over time and pick a winner (if one exists) when there's enough supporting data to be confident in the result.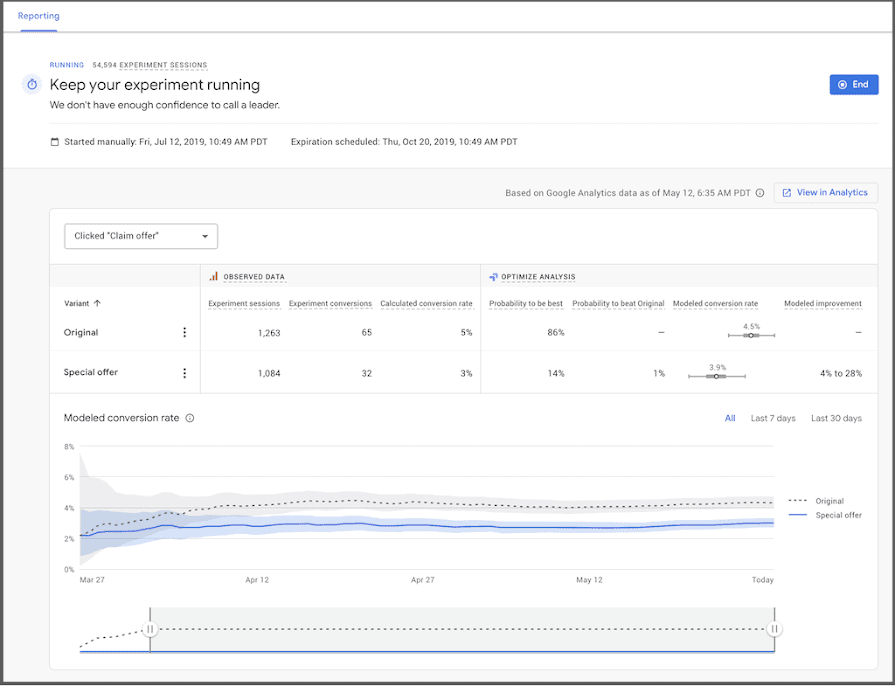 Image: Google Optimize automatically analyzes and reports on your content experiments.
Leverage Three Types of Content Experiments
Google Optimize supports three different types of content experiments that digital marketers can configure to identify high-performing page variants.
An A/B test measures the difference in performance between two versions of a landing page, usually with just a single element changed in each variant. For example, a marketer might create 3 page variants, each with a different call to action text, then run an A/B test to determine which variant performs the best.
In a multivariate test, marketers simultaneously test variants of two or more page elements at the same time.
Redirect tests allow digital marketers to set up competing web pages or even multi-page sales funnels as part of the same content experiment.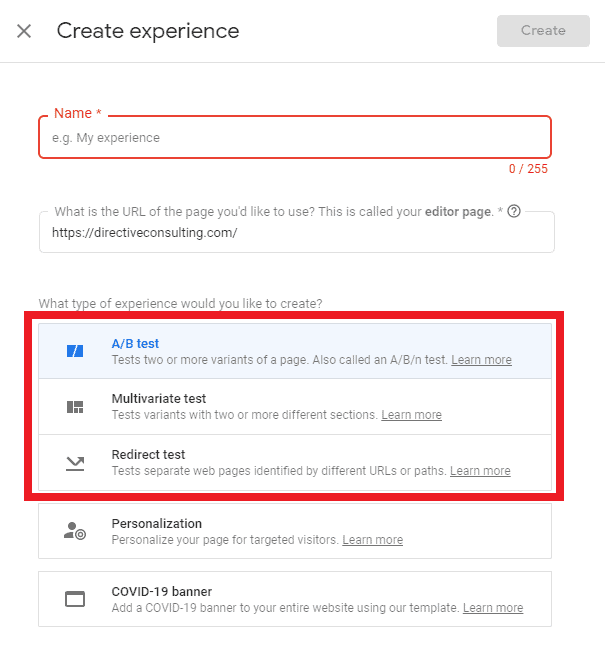 Image: Google Optimize supports A/B testing, multivariate testing and redirect tests for your key pages. You can also deliver personalized landing page experiences to select audiences, or apply the COVID-19 banner across your entire website.
Integration with Google Marketing Platform
Many digital marketers are already using Google Ads to manage pay-per-click advertising campaigns, Google Analytics for user behavior analysis, and Google Search Console for organic search optimization. Google Optimize integrates seamlessly with all of these tools and the rest of the Google Marketing Platform, resulting in benefits for marketers.
Marketers can use Google Analytics to identify low-performing audiences and target those pages with content experiments, or extract audience data and target high-value customers with personalized experiences that drive conversions.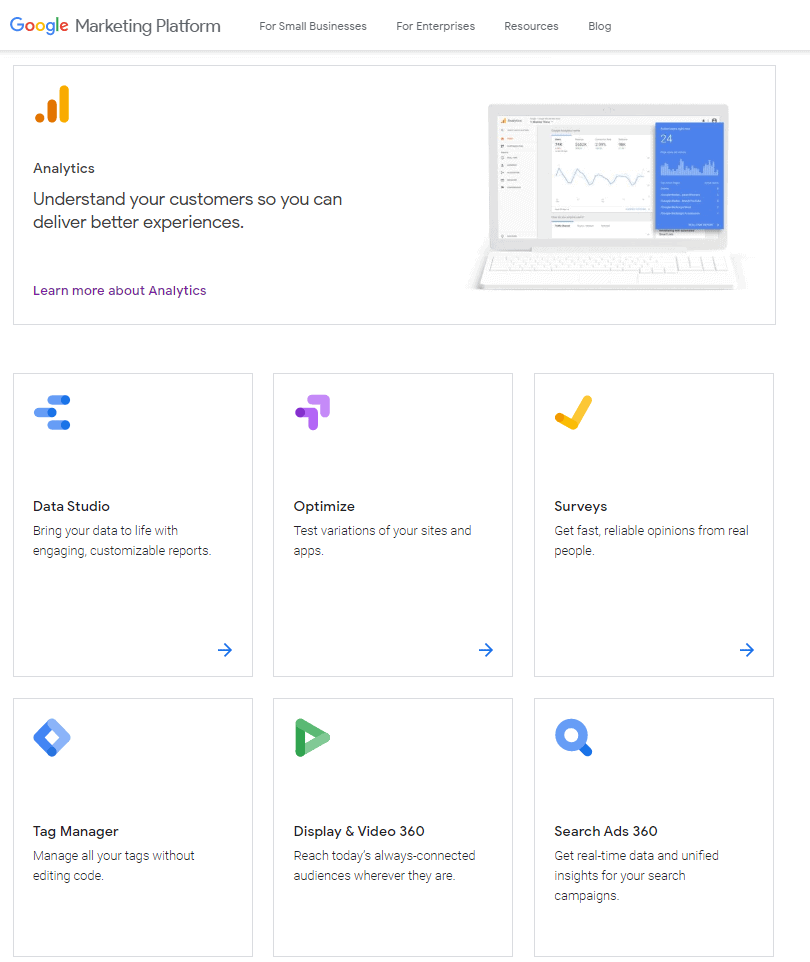 Enhance User Experience
In the SEMrush Ranking Factors Study 2.0, a huge amount of data analysis revealed the four most important ranking factors used by search engines:
Direct website visits
Time on site
Pages per session
Bounce rate
And what do these ranking factors have in common? They are all direct indicators of user experience.
These are the kinds of user experience factors that you can directly impact with Google Optimize. You can identify pages with high bounce rates or exit rates, and pages that correlate with low average time-on-site or low pages-per-session. Then, you can redesign those pages, build and test variants, and ultimately provide a superior user experience that improves your organic search rankings.
Increase Your Conversion Rate
In addition to enhancing user experience with Google Optimize, you can run content experiments that directly and positively impact conversion rates.
Your sales pages and landing pages are a great place to start running Google Optimize experiments. You can start by creating several completely different page variations and running a split URL test to see which one performs the best.
Then, start creating variants of each element on your champion page and run a multivariate test to see which combination of elements results in the most conversions. Once you've identified a winner, you can start showing your champion page to visitors the majority of the time, but you may want to set up A/B testing with limited audiences to look for further improvement opportunities.
If your landing page gets 100 hits each day and converts at a 2% rate with an average revenue per sale of $100, finding an improvement that increases the conversion rate of that page by 1% would be worth $36,000 annually in additional revenue – and it might only take a few hours of your time!
It's Free!
Did we mention it's free?
Google Optimize is free.
Summary
Thanks for reading all the way through our quick guide to Google Optimize!
In this guide, we answered:
What is Google Optimize?
What are the benefits of Google Optimize for digital marketers?
What types of content experiments are supported by Google Optimize?
Next, we'd recommend checking out our lesson on how to set up your first Google Optimize test.