What is an Ad Campaign?
Ad campaigns are a set of advertisements that focus on a single message. They are intended to meet a specific business goal as well as lead to conversions. Some business goals ad campaigns can target are creating brand awareness for a new product or service, driving sales for a specific product or service, and generating leads by asking potential customers to sign up for an email list, subscription, or other free offers.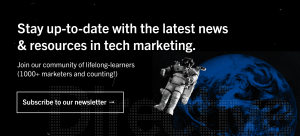 It is important to note that ad campaigns are more than just creating an eye-catching ad and posting it on a search engine results page. For best results, ad campaigns must be well-researched and organized, with a clear, linear plan for marketers to follow. Launching ad campaigns really starts with identifying business goals, researching keywords that better reach and represent your target audience, and then creating advertisements and other content that raise awareness for and interest in your products or services.