What is Ecommerce SEO?
Ecommerce SEO is the process of making your online business more visible on search engine results pages (SERPs). In other words, eCommerce SEO is all about helping your online store rank higher on search engines like Google, Bing, or Yahoo! When people are searching for products that you sell, you want your business to rank as highly as possible so that you gain more traffic, which is why knowing how Ecommerce SEO works is so important for long-term business success.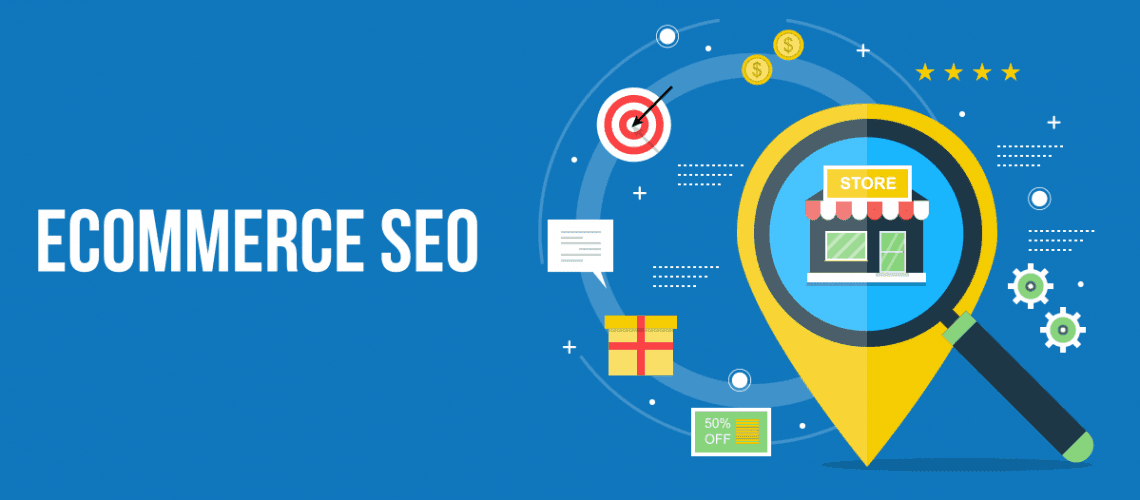 Many online business owners and marketers know that a good way to get traffic is through paid search, but that a solid SEO strategy costs much less. If Internet users have ad blockers or ad blindness, it can greatly reduce the effectiveness of your paid search ad campaign. With this in mind, optimizing your content for search engines is the most logical step.
In general, eCommerce SEO will involve optimizing your product descriptions, headlines, metadata, navigational structure, internal link structure, and more for an enhanced search and user experience.
You should make it so that each product you sell has a dedicated landing page designed to draw in traffic from search engines. This extra bit of information is useful to site visitors who are researching, interested, or ready to make a purchase – all important parts of the marketing funnel.
Ecommerce SEO is also important for other web pages on your site. Specifically, the pages are not product-oriented and are considered to be more static. These include your homepage, about page, your blog articles, F.A.Q. page, contact page, and your help center answers.
Optimizing these pages is a little different, but ultimately the same. Create a list of keywords and related keywords for them (especially ones that can link a product page to a blog article, and vise versa) to sync your website so that it is easy to navigate and totally streamlined.