The Basic SEO Checklist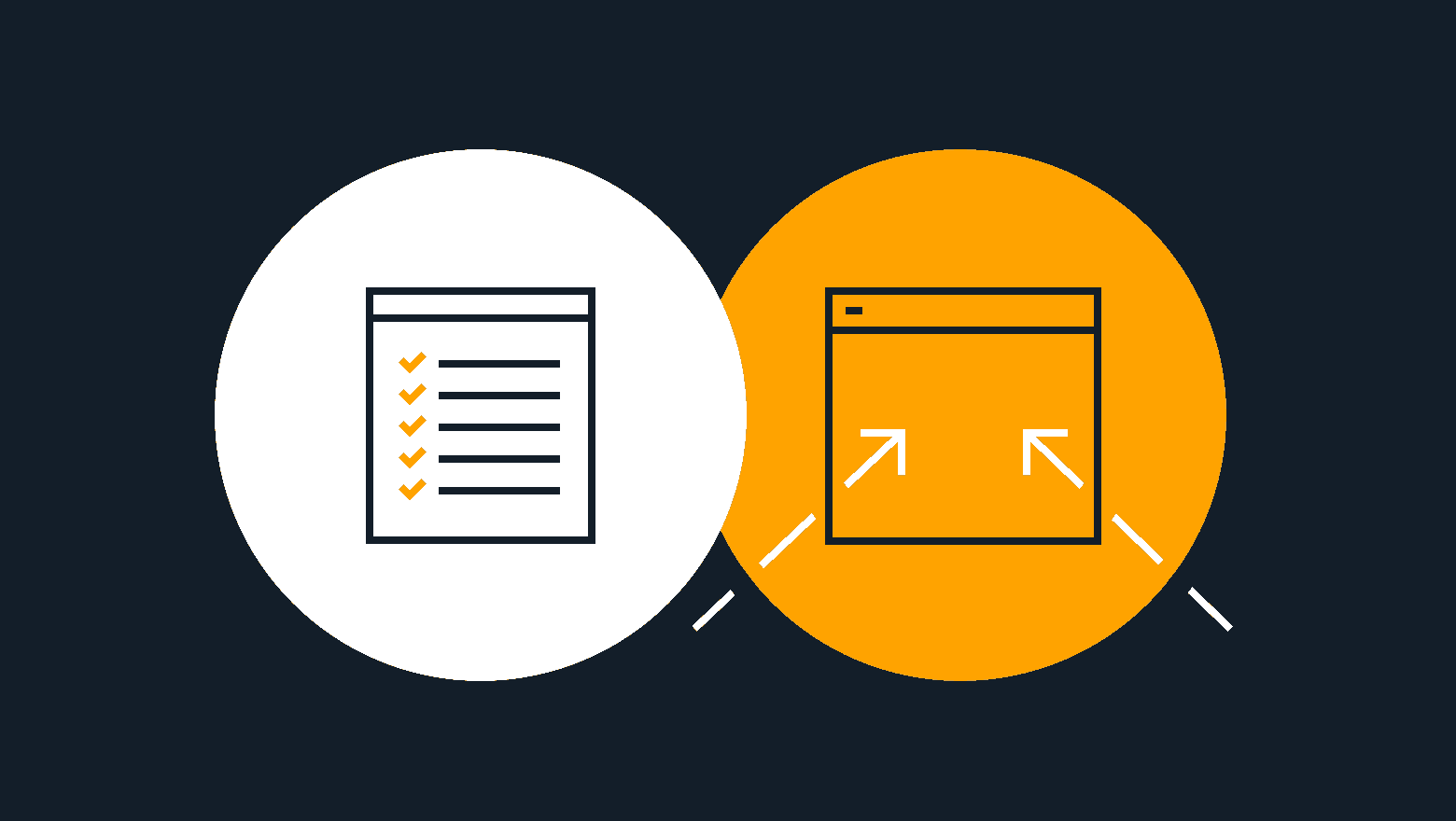 Looking for a basic SEO checklist to help you get started with search engine optimization?
If you're using a website to market your business or sell products online, search engines can provide you with a steady stream of valuable, targeted traffic – but to appear in organic search results, you'll need to start paying attention to search engine optimization (SEO).
The process of optimizing your website for search can feel overwhelming at first, but it really comes down to following best practices and making sure users can find what they want when they visit your page. To help you get started, we've put together this basic checklist of the most important things you should focus on when getting started with SEO.
Getting Started with SEO
As you begin to optimize your website, you will need to gather information and insights into how your website is performing across many different metrics or performance indicators. The best way to access this information is by using SEO tools and plug-ins offered by the leading search engines. These tools will help you understand how users are experiencing your website and discover issues that could be impacting your search rankings. Setting up SEO tools is the first part of this basic SEO checklist.
Google Search Console
Google Search Console (GSC) is a free plug-in that helps digital marketers access useful information including which keywords their website ranks for and how often their website appears in Google search results. Marketers can use GSC to verify that their website is accessible by crawlers (more on crawlers later on) and on mobile devices.
Google Analytics
Google Analytics (GA) is a free service offered by Google that allows digital marketers to gather information about visitors to their website. Digital marketers can use GA to automatically track metrics like bounce rate, average session time, and average pages per session. Google Analytics also helps marketers measure traffic sources to determine where their website visitors are coming from. Marketers can segment data from GA to create custom reports and generate new insights.
Bing Webmaster Tools
Bing is the largest search engine outside of the Google network, so it may be worthwhile to set up Bing Webmaster Tools(BWT) and get their perspective on your website SEO performance. BWT helps digital marketers collect insights into their organic search performance, highest-performing keywords, best pages, and most valuable traffic sources.
Technical SEO Optimization
Technical SEO essentially just means ensuring that your website works properly and that search engines like Google and Bing can discover and index your pages. Here's how to get started:
Crawlability
Search engines use Internet robots called crawlers to discover and index web pages on the Internet before they can be included in search results. If crawlers have difficulty discovering your website, your pages won't appear in the search engine results. Digital marketers can use the crawl stats report and robot testing tool on Google Search Console to verify that their website is crawlable by search engines.
Mobile-Friendliness
Pages that are mobile-friendly perform better in the search engine results pages, especially for searches that come from mobile devices. You can test your URL using this free mobile-friendly test created by Google. The test shows you exactly how your website will be displayed on mobile devices and provides details on any page loading issues that are detected.
Fixing Technical Issues
Technical issues on your website can prevent crawlers from discovering your content efficiently and result in ranking difficulties. Some of the most common problems are:
Empty or missing title tags
Empty or missing meta tags
Duplicate content
Broken hyperlinks
Broken internal redirects (301 errors)
Missing pages (404 errors)
A technical SEO audit tool like SEMrush Site Audit can be helpful for finding and correcting technical issues that are negatively impacting your search performance.
Keyword Research
Any basic SEO checklist needs to cover the essentials of keyword research. Deciding which keywords you should target is one of the most important aspects of search engine optimization. Here's how you can start finding keywords and choosing the best ones to target for organic search traffic.
Discovering Keywords
Search engines use keywords to understand the content, theme, and subject matter on each page of your website. Each page of your website for which you would like to improve organic search performance should be optimized for a unique keyword. Avoid optimizing multiple pages on your website for the same keyword – a common mistake known as keyword cannibalism.
Focus on keywords related to the products and services that your business offers. Choosing keywords that are relevant to your business will bring you the most relevant and targeted traffic. Use the Google Keyword Planner to discover keywords that you may wish to target with an optimized page.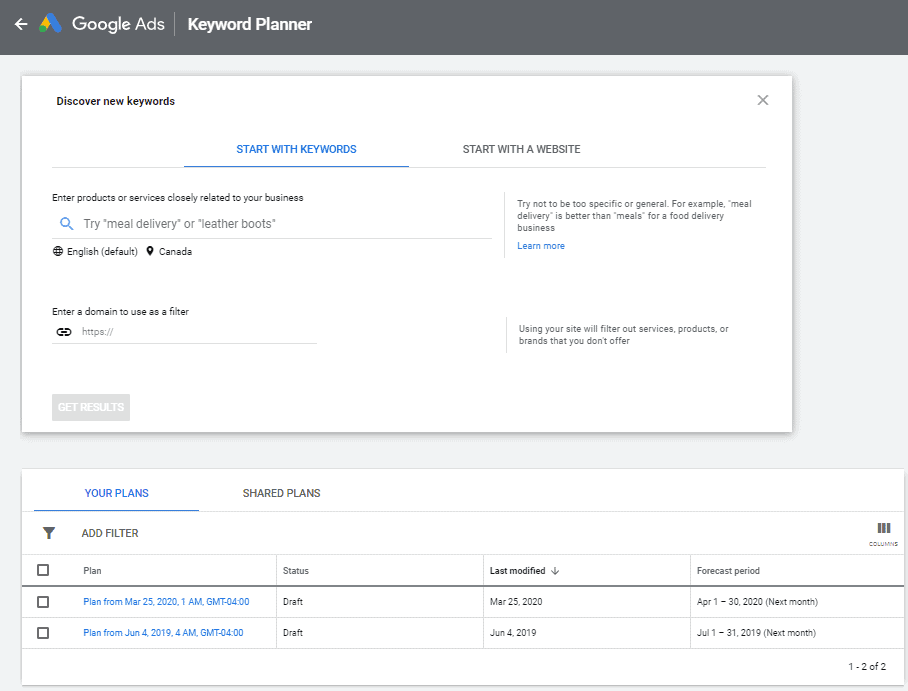 Search Intent Analysis
Search engines like Google are using search intent analysis to understand the underlying desires of searchers and connect them with search results that meet their needs. There are at least five search intents that Google has identified:
Informational Intent – The searcher is looking for information on a topic.
Navigational Intent – The searcher is trying to navigate to a specific page on the Internet.
Commercial Investigation Intent – The searcher is looking for reviews or comparisons for a desired product/service.
Transaction Intent – The searcher is looking for a vendor where they can purchase a desired product/service.
Local Search Intent – The searcher is looking for a local business to visit in person.
If you're thinking about targeting a keyword by creating an optimized page on your website, type that keyword into Google and take a look at the top results to see which of these search intentions they satisfy.
Search Volume & Difficulty
Before deciding whether you should target a specific keyword, use the Keyword Planner to see how many searches that keyword receives per month.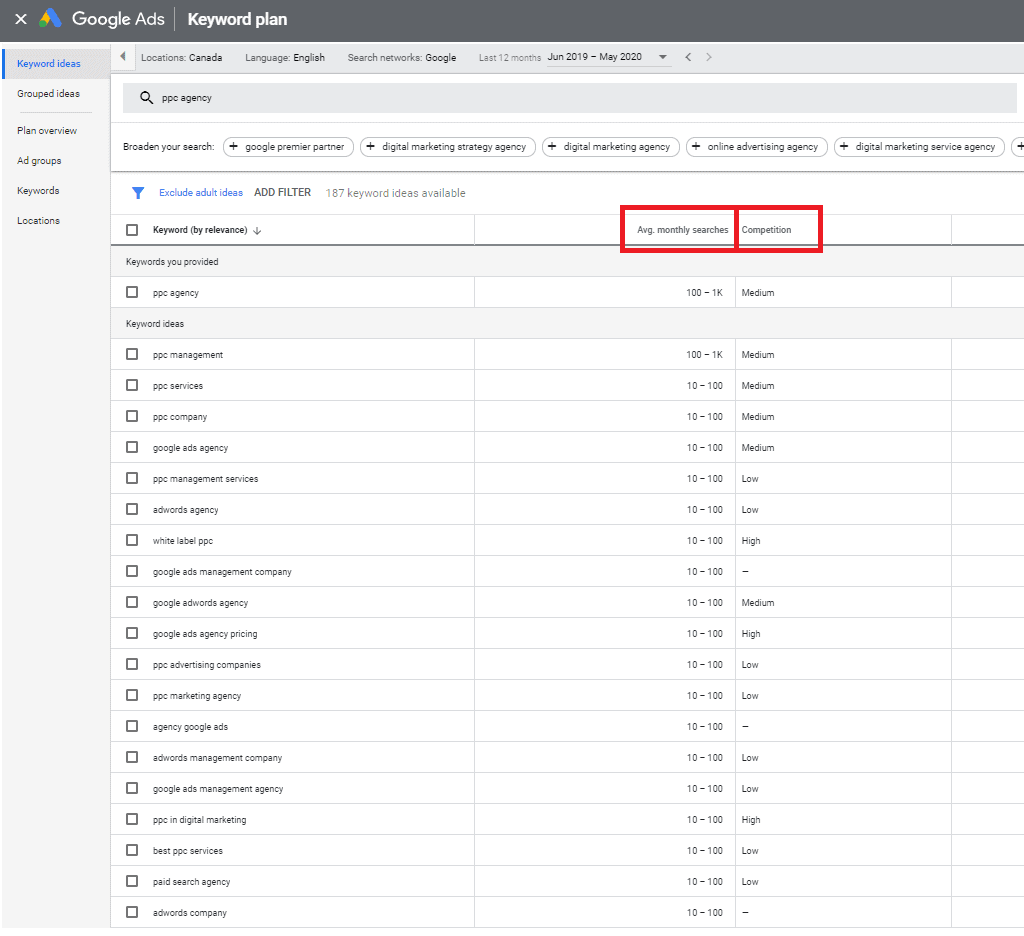 Fat Heads & Long Tails
Keywords can vary in length. Short keywords (two or three words), sometimes called "fat head keywords" are less specific and there's usually a lot of competition for search rankings. Long-tail keywords (those with four or five words, or more) are more specific terms with fewer competitors in the SERPs.
Ranking for fat head keywords typically results in a higher volume of traffic that is less relevant and targeted. These keywords are also more competitive, so it may take a lot of time and effort to start getting organic traffic.
Ranking for long-tail keywords typically results in a lower volume of traffic that is more relevant and targeted. Long-tail keywords are less competitive, so it may take less time to appear in the search engine results for a long-tail keyword.
On-Page SEO Optimization
Once you have chosen keywords that you wish to target, you will need to create individual web pages with optimized content built around each of your chosen keywords. In this section of our basic SEO checklist, you will learn how to start optimizing the individual page of your site for organic search performance.
Content Benchmarking
Digital marketers compete tooth-and-nail for the top ranking results on the search engine results pages (SERPs). To outperform the competition, the best digital marketers start by analyzing their competitor's content to see how it's optimized, what keywords are used, and the content length for results ranking on the first page. Content benchmarking helps digital marketers create the best content on a specific topic that is most likely to perform well in the SERPs.
The SEO Content Template tool by SEM rush can help you benchmark your content against top-ranking results for a specific keyword.

Keyword Optimization
Effective keyword optimization on every page of your website ensures that search engines can easily determine the content and subject matter of each page. Follow these best practices to make the subject of each page more transparent for both crawlers and human users:
Include the target keyword in the page title and in the HTML title tag, preferably near the beginning.
Include the target keyword in the first 100 words of content on the page.
Include the target keyword in the page URL.
Include the target keyword in headings or subheadings on the page.
Include keyword variations and related keywords that provide additional context and convey the subject matter of your page.
Authorship
When it comes to ranking your web pages in the search results, one thing that we know Google cares about it the reputation of the person who created the content on the page. Depending on your industry, you might face search ranking penalties if the content you create has no information about the content creator. The best way to avoid these penalties is:
Make sure that all the important pages on your website have authorship information
Use author bylines on each page and link to a bio of the author somewhere on your website
Include links to author social media profiles to facilitate engagement and help establish author identity and authority on the topic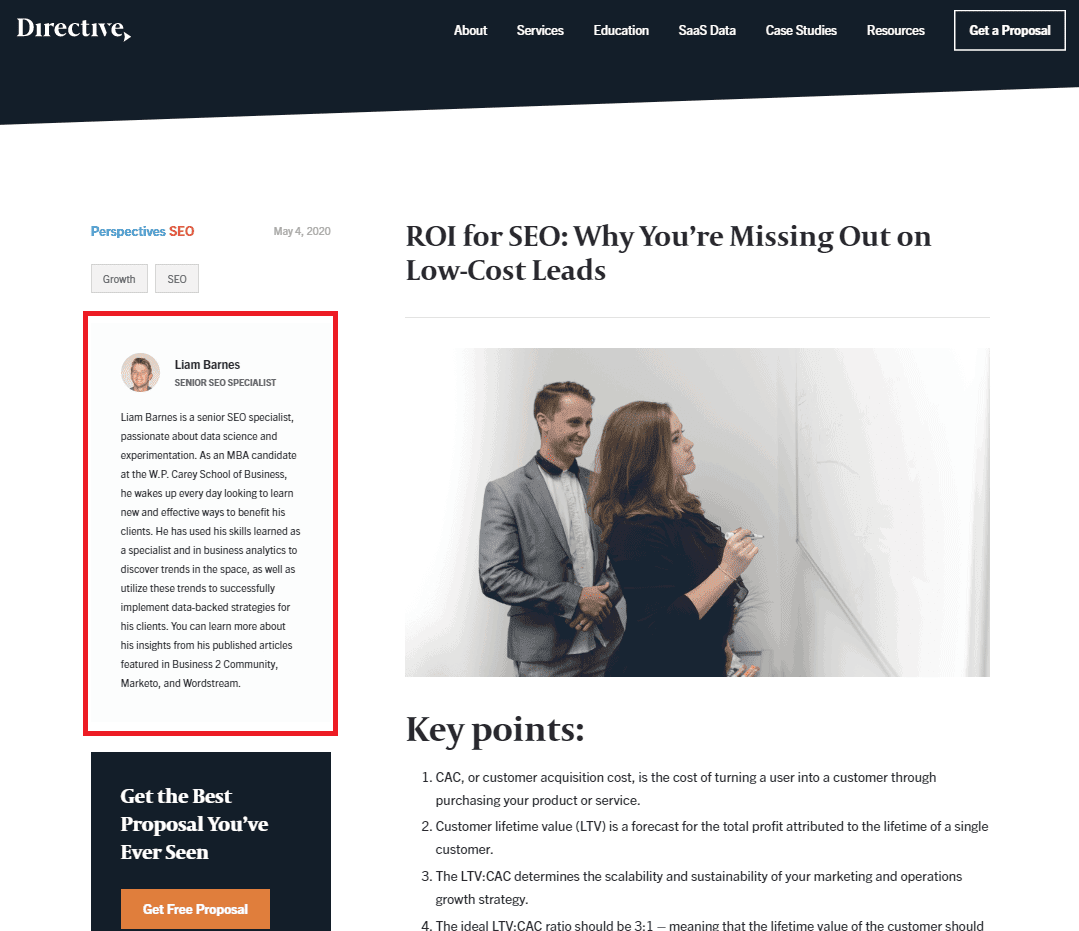 Linking
When you publish new content on your website, include three or four internal links that lead to important pages on your website. For best results, use in-text hyperlinks with keyword-rich anchor text.
Off-Page SEO Optimization
While on-page SEO addresses search ranking factors that are measured on your website, off-page SEO addresses factors that are measured away from your website, such as the number of links pointing back to your website on other web pages or on social media. Here's how you can get started with off-page SEO.
Value & Shareability
If you want your content to attract attention, shares, mentions, links, and engagement online, you must design and create content that is genuinely valuable to readers and which they are likely to share with others. To maximize shareability, focus on creating content that:
Entertains the audience
Has sharing buttons on the page, making it easy for users to share your content
Has genuine visual appeal
Has a practical benefit or value for readers, such as a how-to guide or tutorial to solve a common problem
Speaks to the interests of your audience in a unique way
Is comprehensive, authoritative, and the best of its kind online
If you follow all other SEO best practices but create low-value content, your SEO efforts will be unlikely to reach their full potential. In contrast, high-value content can often rank well with relatively little effort to spend promoting it.
Generating Backlinks
Generating backlinks to your website from other high-quality, trustworthy websites in your niche will help increase your rankings in the SERPs. However, there is a right way and a wrong way to generate backlinks. Digital marketers should avoid purchasing backlinks or spamming links to their website on social media or forums to improve their rankings, as doing so is likely to result in ranking penalties.
Instead, marketers should focus on these three methods for generating backlinks:
Guest Posting – Approach other marketers and offer to create content for their website that includes a link back to your website.
Broken Link Building – Find websites with broken links, then contact webmasters to request that a broken link be replaced with a link to one of your pages.
Link Round-Ups – Find websites that publish articles with lists of links, including review sites, news sites, and high-quality article directories. Ask for your link to be included in one of their upcoming articles.
Link Authority & Disavowing Negative Links
Links from more authoritative pages are more valuable in terms of improving your search rankings. Digital marketers can use SEO tools like Moz Link Explorer to check the domain authority of referring domains and identify their highest and lowest-quality backlinks.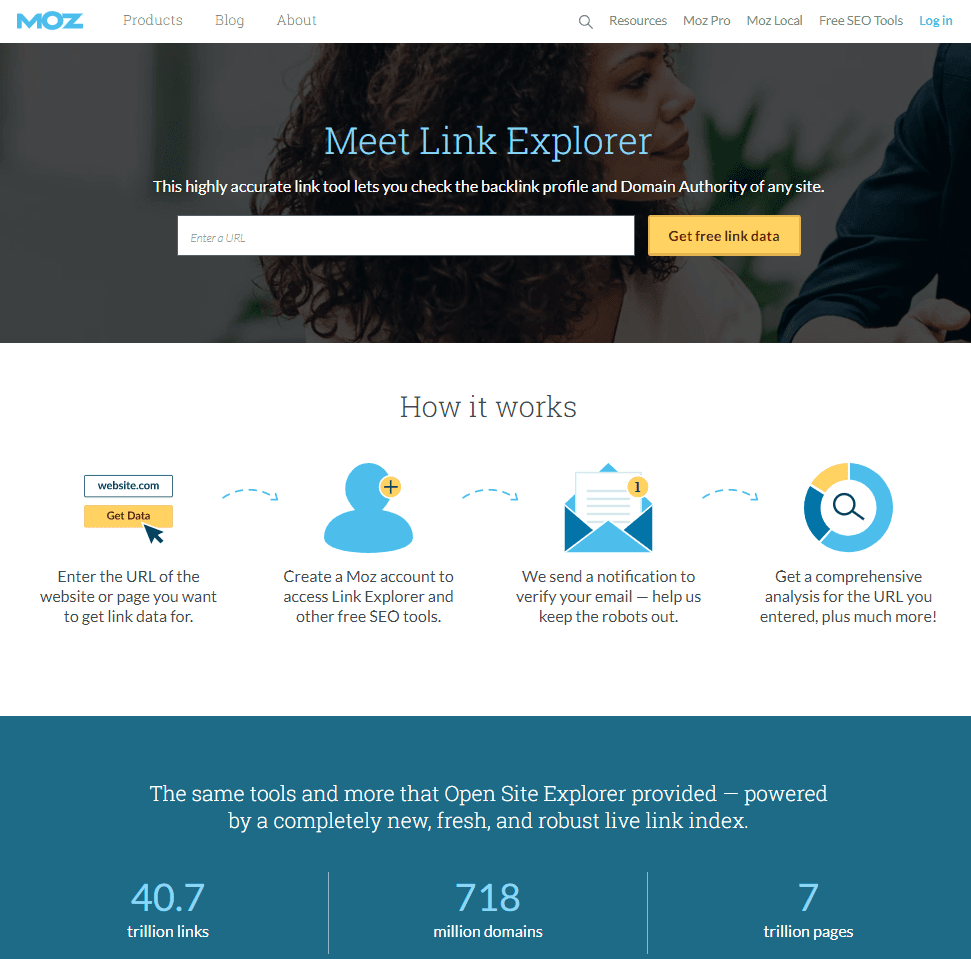 Securing quality links for your website is just as important as disavowing low-quality or spam links that could negatively impact your organic search performance.
Digital marketers can Google Search Console to see which websites are linking to their pages, identify any low-quality links, then use disavow.it to compile a Disavow file before uploading it back into Google Search Console. This process prevents any Google from penalizing your website for having low-quality or spam backlinks.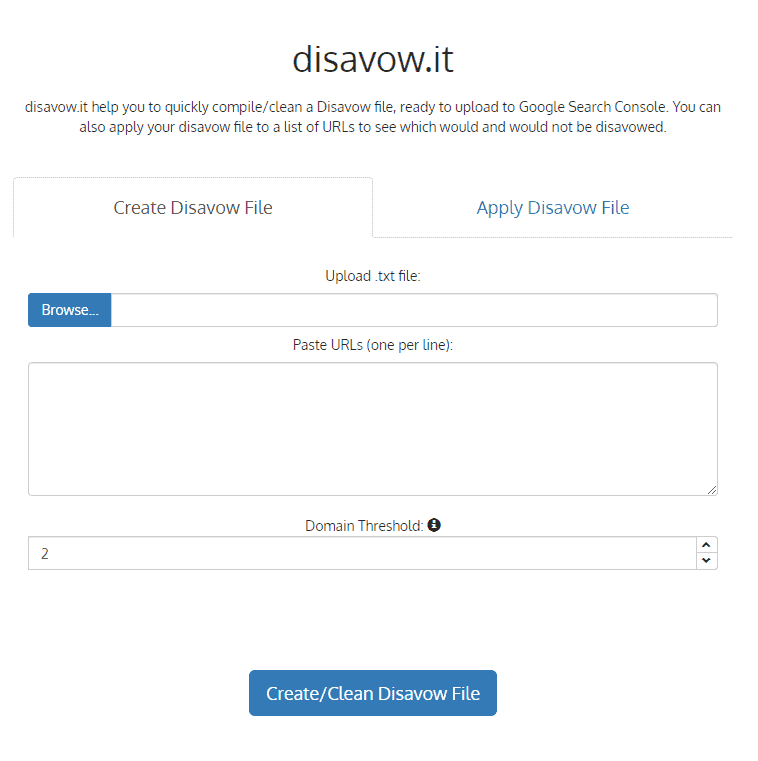 User Experience Optimization
User experience (UX) plays a major role in organic search performance for your website. When anyone visits your website using the Chrome web browser, Google captures user experience data from their time browsing your site. Websites with a high bounce rate and low average session time offer poor user experiences and are unlikely to perform well in organic search. Here's how to start improving user experience on your website.
Page Speed
Studies have repeatedly shown that pages with slow loading times have a higher bounce rate and receive lower search rankings than web pages that are optimized for speed. Digital marketers can use Google PageSpeed Insights to access field and lab data related to their website performance, along with diagnostics and recommendations for improving site speed and performance.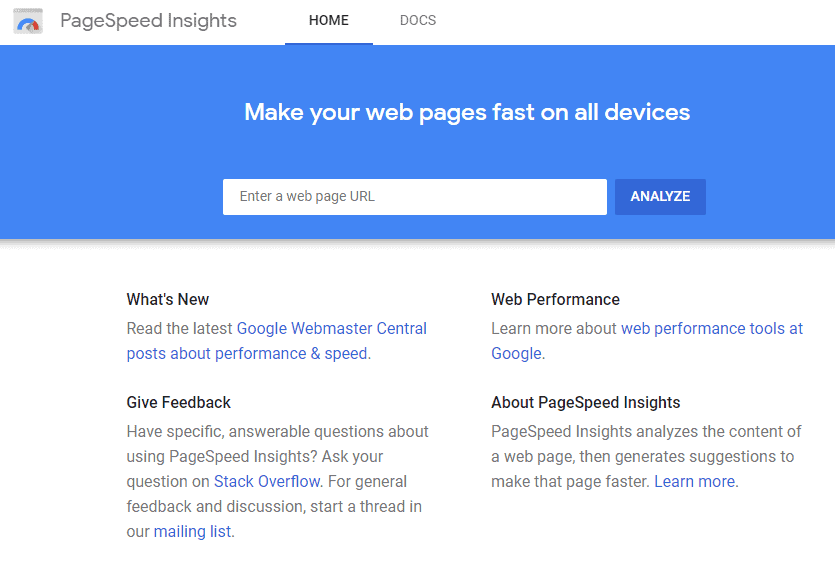 Security
Web security is an important aspect of user experience for visitors to your site. When users visit your website, they expect their personal security and privacy to be protected. This is why Google encourages digital marketers to secure user connections to their websites using HTTPS, a communication protocol that protects any data transferred between your web server and the user's web browser.

Websites that are secured with HTTPS show a locked padlock on the left side of the address bar in the Chrome browser. Securing your website with HTTP is an essential item on any basic SEO checklist.
Summary
We hope this basic SEO checklist helps you get started with search engine optimization and focus on the most important factors when it comes to generating organic search traffic.
For a more comprehensive intro to SEO, check out our introductory lesson on Directive Institute. For expert help in dominating the SERPs, book an intro call with the best SaaS SEO agency to see how we can help.
Keep reading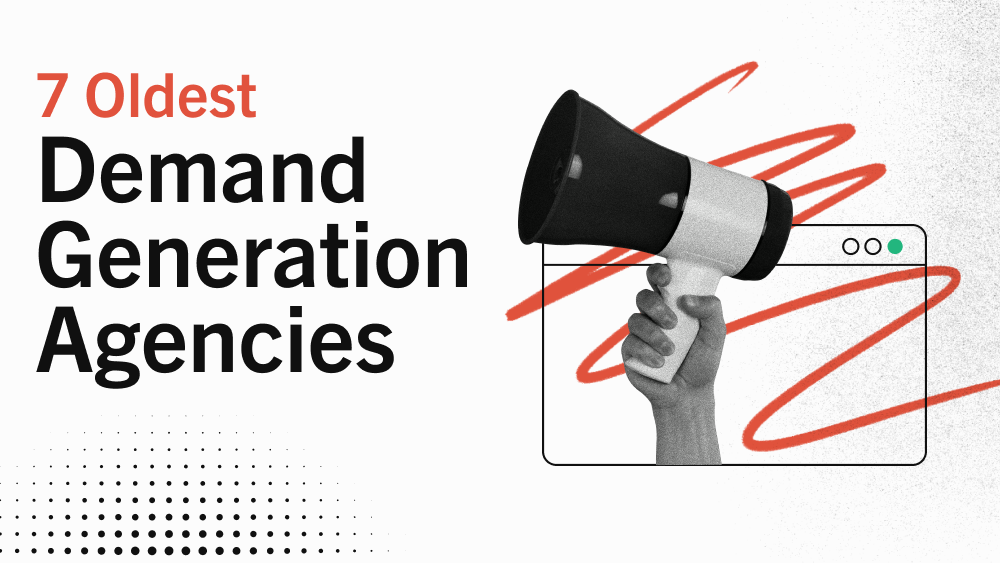 Agency Life
7 of the Oldest Demand Generation Agencies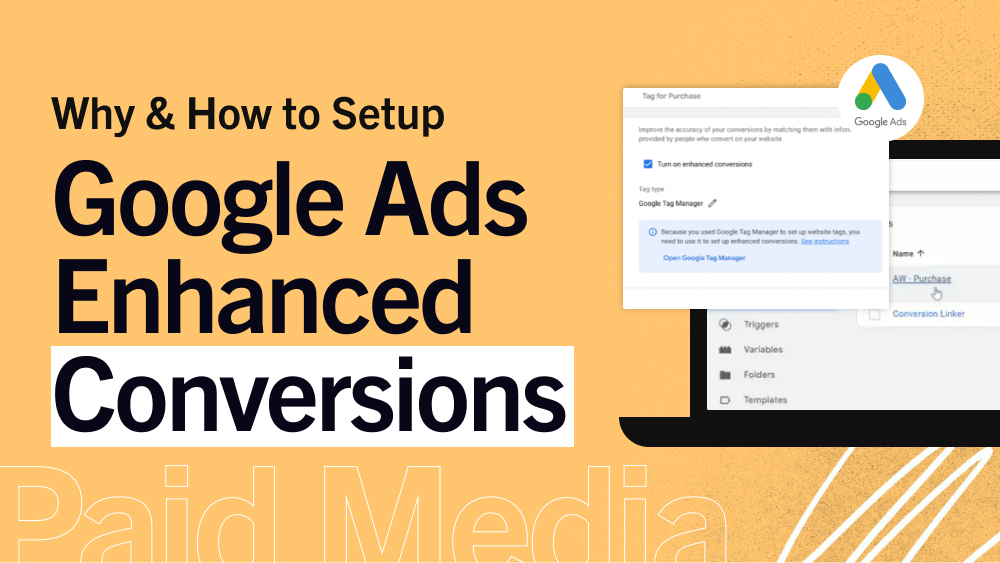 PPC
How to Setup Google Ads Enhanced Conversions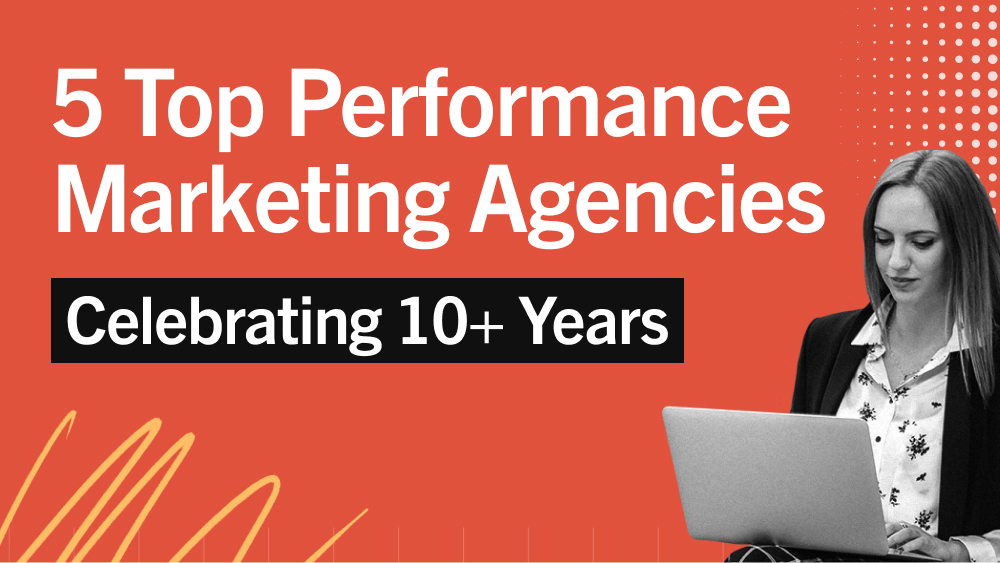 Agency Life
5 Top Performance Marketing Agencies Celebrating 10+ Years