7 Best PPC Competitor Analysis Tools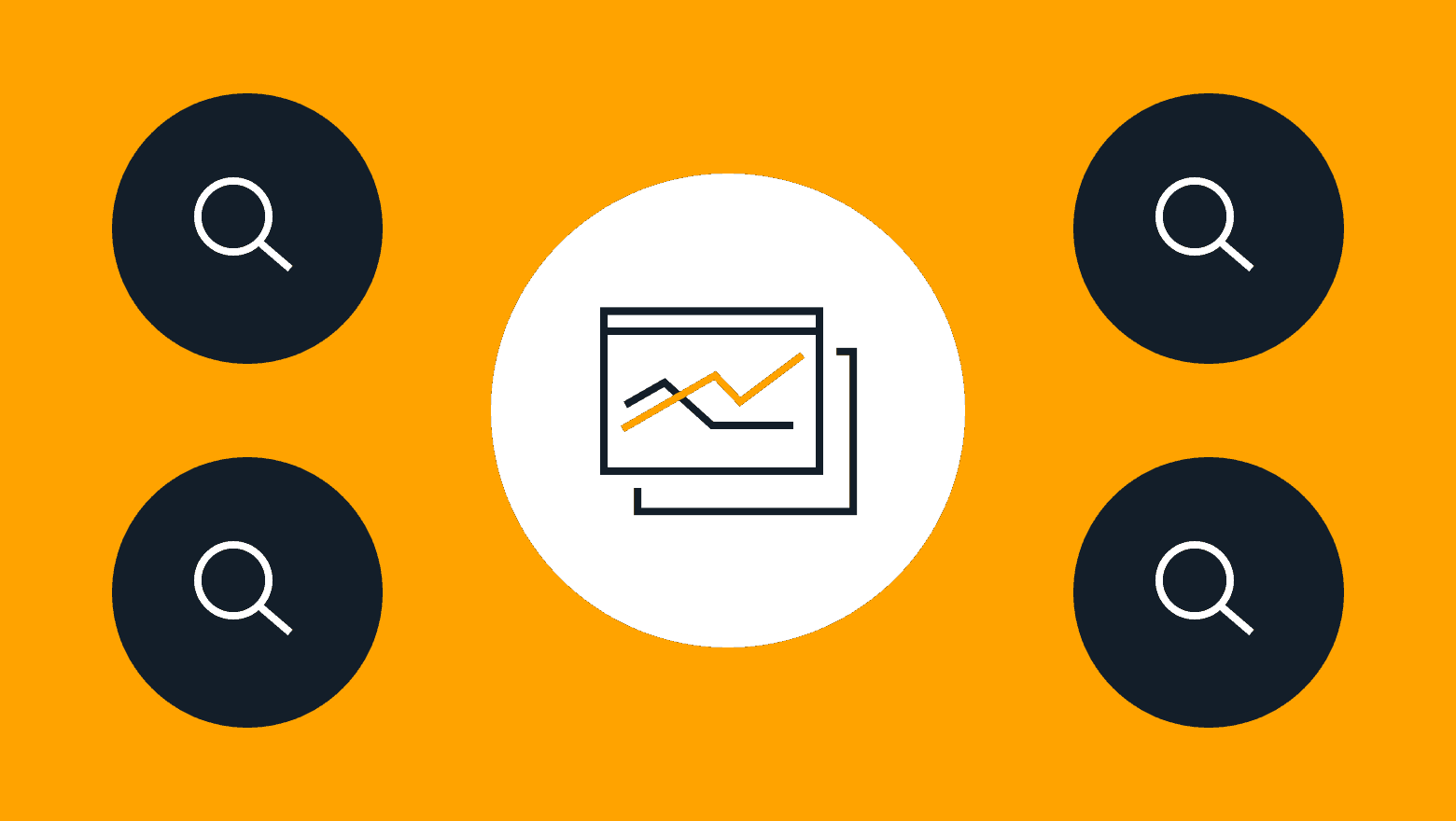 PPC competitor analysis is one of the most important strategic steps in constructing a winning advertising campaign.
An effective analysis of your PPC competition can reveal valuable insights that will inform your overall targeting and bidding strategy. You can identify the biggest competitors in your niche, figure out what keywords they're targeting (and which ones they're missing), and even review their ad copy and design so you can create something better.
The best thing about PPC competitor analysis is that you can automate data collection using software solutions, which saves you the hours of time that it would take to manually investigate each of your competitors. These tools make it easy to spy on your biggest competitors so you can avoid their pitfalls and emulate their successes, which ultimately gives a major boost to your marketing efforts.
To help you get started with PPC competitor intelligence and develop an even stronger PPC strategy for your next campaign, here's a list of our top 7 PPC competitor analysis tools.

7 Best PPC Competitor Analysis Tools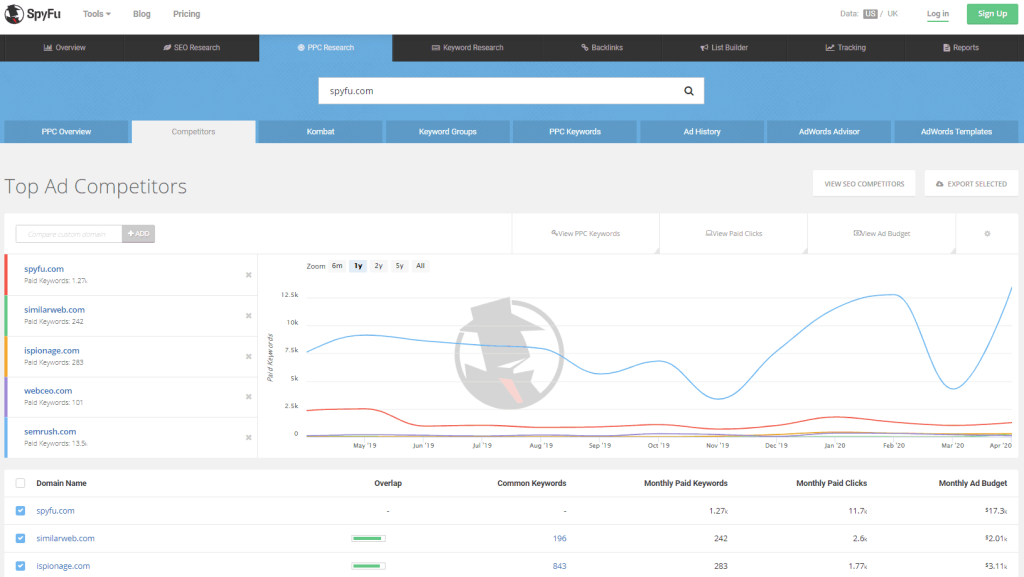 Overview: SpyFu is a software platform that focuses on competitor intelligence and analysis for both SEO and PPC campaigns.
Features & Benefits: SpyFu offers powerful tools for PPC research that make it easy to spy on your competitors. You can enter the root domain of any of your competitors and instantly view their monthly Google Ads budget, total monthly paid clicks and the number of paid keywords for that domain. You can click onto the "Ad History" tab and see exactly what their search or display ads looked like during the past five months. You can look at all keywords targeted by that domain and see them grouped by topic.
Pricing & Access: The basic subscription plan for SpyFu starts at $33/month when you purchase an annual subscription.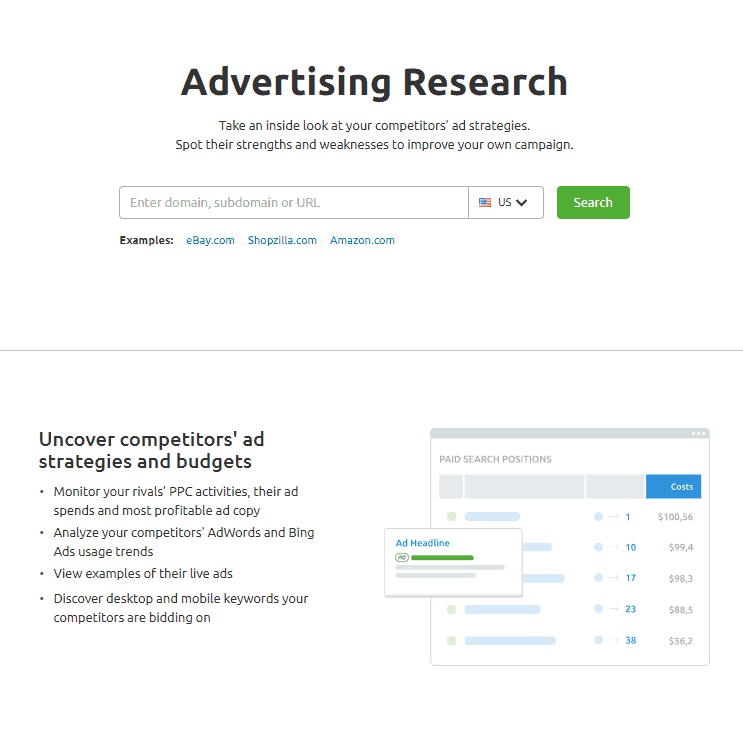 Overview: SEMrush is a comprehensive SEO software platform. It includes a variety of tools that support technical, on-page and off-page SEO activities, as well as PPC advertising.
Features & Benefits: SEMrush offers two features for digital marketers conducting a PPC competitor analysis:
Advertising Research – This module lets users type in a competitor domain, sub-domain or URL and get access to their target keywords, ad text, bidding strategies and ad budgets.
Display Advertising – SEMrush tracks display ads all over the world and maintains them in a massive database that subscribers can access. Digital marketers can use this tool to view display ads that their competitors have previously promoted through the Google Display network.
Pricing & Access: SEMrush offers a free trial for users with limited features. The basic subscription package starts at $99/month for single-user access.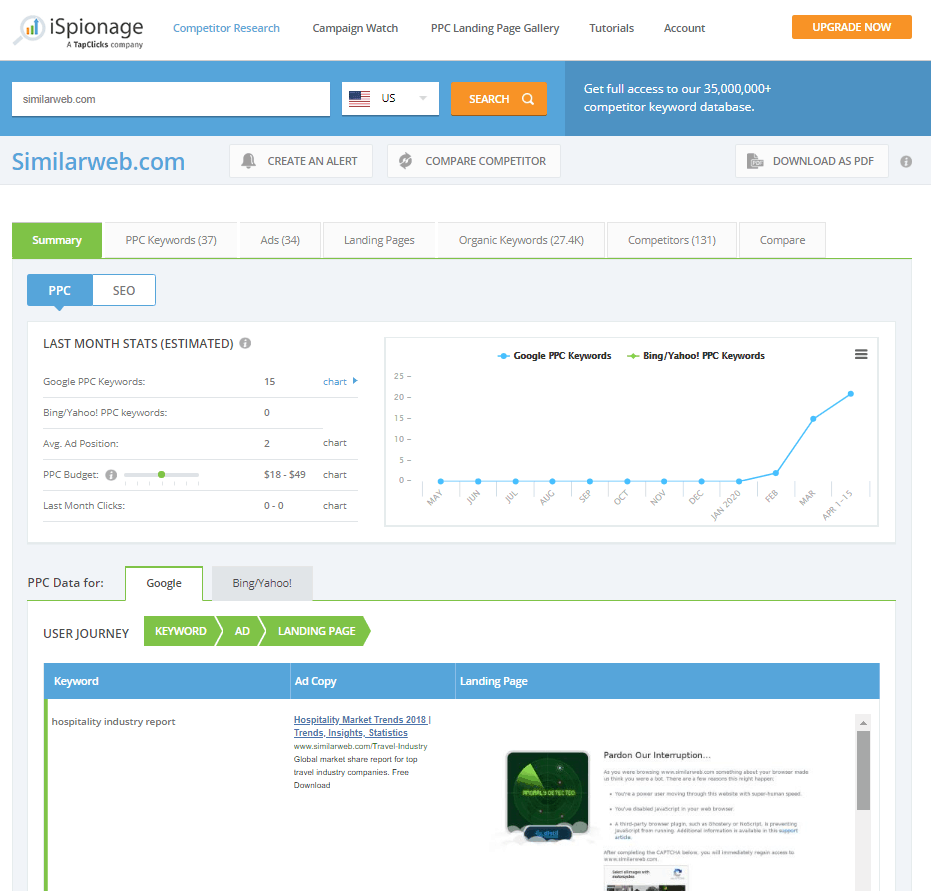 Overview: iSpionage is a digital marketing software tool with a focus on SEO and PPC competitor analysis.
Features & Benefits: As one of the most advanced competitor analysis tools, iSpionage offers unique features that drive campaign insights for digital marketers. iSpionage has developed its own performance measures for competitor advertisements, known as Keyword Effectiveness Index (KEI) and Ad Effectiveness Index (AEI). iSpionage offers unlimited research as a feature for all subscription levels, so digital marketers can find out everything there is to know about the competition.
Pricing & Access: There's a free, browser-based version with limited features, but the basic subscription package costs just $29.50/month.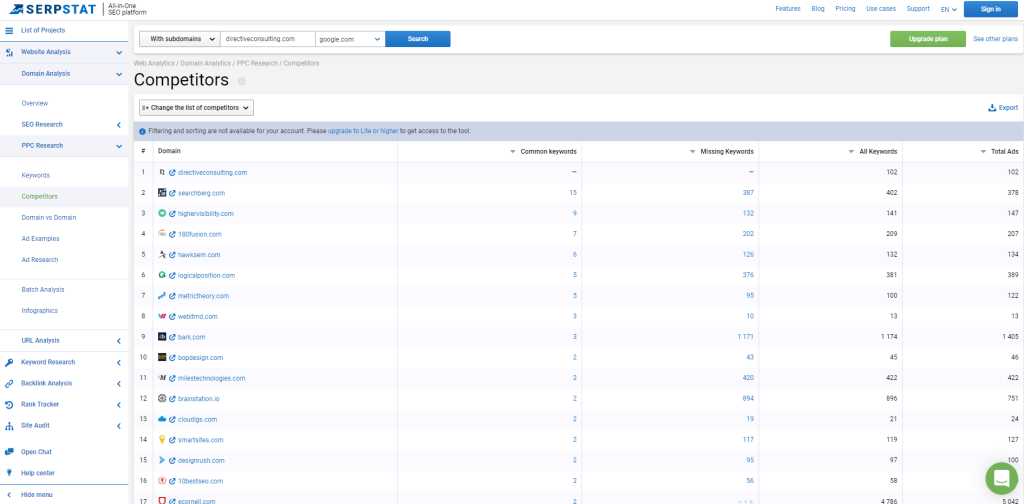 Overview: An all-in-one SEO platform with built-in PPC competitor analysis features.
Features & Benefits: All you have to do is type in your URL. Serpstat will automatically generate a list of your top competitors. The Serpstat algorithm automatically parses out which keywords you have in common with each competitor, which keywords they have that you're lacking and how many total keywords they're targeting through PPC. You can look at examples of display ads or text ads that your competitors have run in the past.
Pricing & Access: The basic subscription package starts at $69/month. There's a free version available in-browser, but features and requests are both limited so you'll have to subscribe to get the most out of this tool.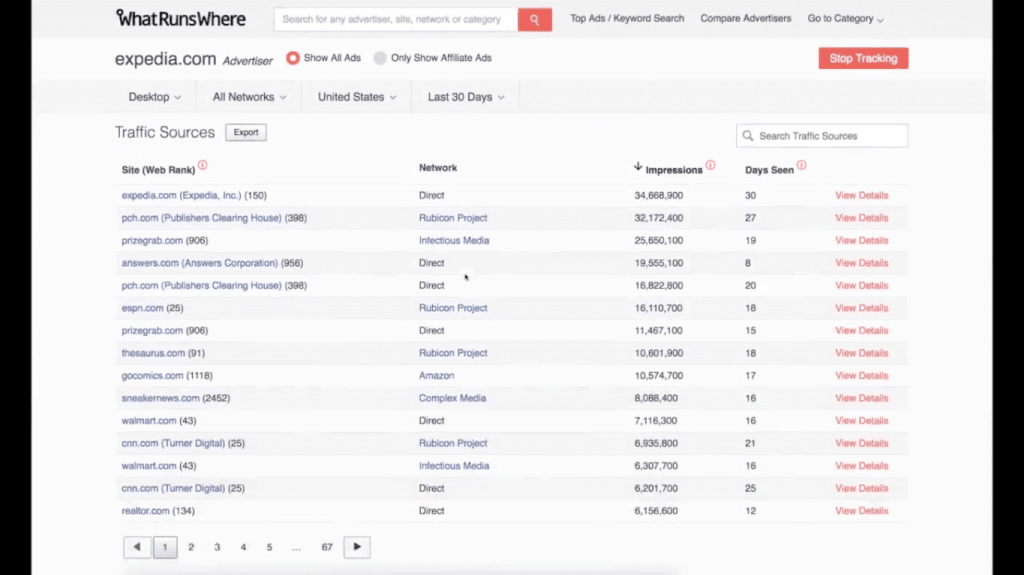 Overview: What Runs Where is the first tool on this list that exclusively does PPC competitor analysis. The firm collects data from 90,000 different advertisers and 20,000 websites across 5 countries, boasting a database of more than sixty million ads.
Features & Benefits: The concept behind What Runs Where is simple. You want to run a successful PPC campaign. The platform offers you deep, granular insights into exactly how your competitors are getting success. You find out what their ads look like, what images they use, what CTAs are working for them, where they advertise and what keywords they bid on. Then, you develop a strategy to start capturing their best traffic at a fraction of the cost.
Pricing & Access: The basic package for What Runs Where starts at $299/month, but it covers only desktop and native traffic. The full-coverage plan costs $399 and includes mobile advertisement data, which is basically essential.
Google Ads Auction Insights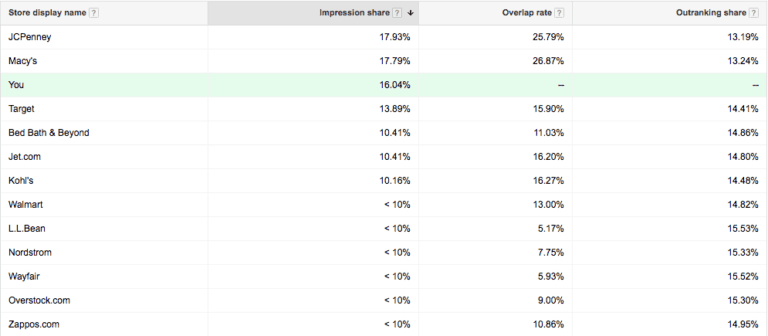 Overview: Google Ads Auction Insights is an excellent way to measure your ad, bidding strategy and overall campaign performance against your competitors.
Features & Benefits: Auction insights allows you to view a list of competitors who are participating in the same keyword/ad placement auctions that you are. You'll also be able to evaluate the performance of your campaign using several metrics:
Impression Share – This is the ratio of how many impressions you received versus how many you were eligible to receive. A higher share of impressions means that you're serving more ads than the competition.
Overlap Rate – Overlap rate indicates how frequently your ad was shown alongside your competitor's advertisement. If a competitor's campaign has an overlap rate of 20%, that means that when your ad was shown, their ad is also shown 20% of the time.
Outranking Share – This metric is given as a percentage and defined by how frequently your ad ranked higher than one of your competitor's ads in an auction in which you both participated.
Seeing how your keyword targeting interacts with your biggest competitors can help you figure out ways to optimize your ad spend and get better results for less money.
Pricing & Access: Auction Insights is a free tool offered by Google to everyone with a Google Ads account.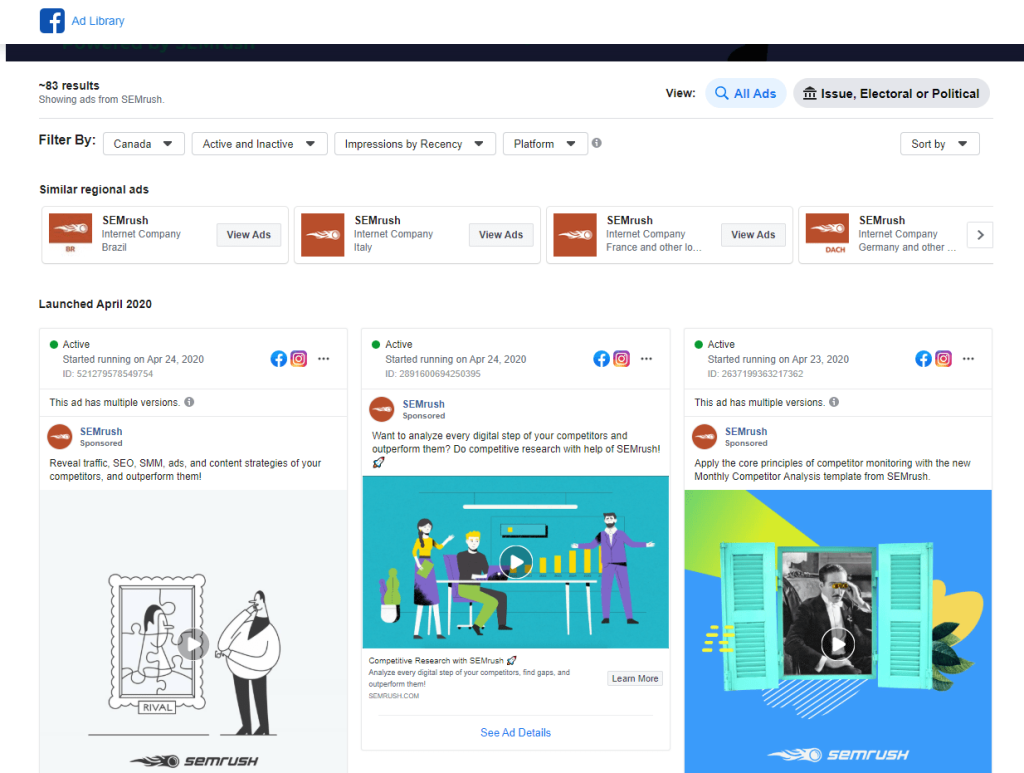 Overview: The Facebook Ad Library represents the social media platform's attempt to offer more user transparency into its advertising business. The platform allows users to search by advertiser name and view all advertisements that have been run by a specific advertiser on the Facebook platform.
Features & Benefits: With Google controlling almost 40% of the PPC advertising market, most PPC competitor analysis tools focus on helping you learn what your competitors are doing with Google Ads. Facebook Ad Library is one of the best free methods that digital marketers can use to start spying on their Facebook advertising competitors.
Pricing & Access: Facebook Ad Library is a free service available to anyone with a Facebook account.
Summary
Conducting competitor analysis is a critical component of a successful PPC campaign. Use these tools to gain valuable insights into your competitors' strategies and make informed decisions about your own campaign. However, if you want to take your PPC efforts to the next level, you can count on our expert tech marketing team to get you there. We specialize in Customer Generation and have a proven track record of delivering exceptional results for our clients.
Book a call with us today to learn how you can gain a competitive edge in the world of PPC with Customer Generation. Let's work together to drive meaningful growth and achieve your business goals!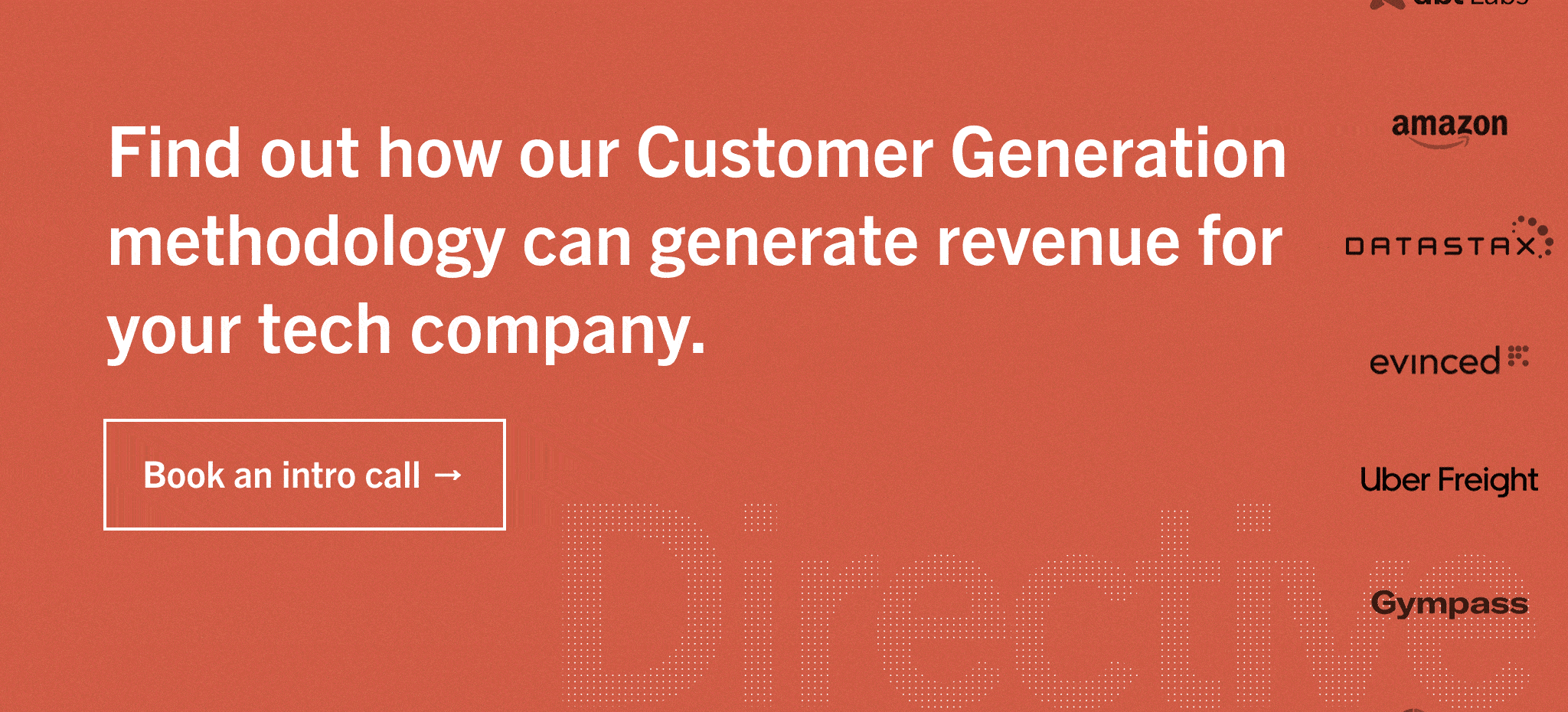 Keep reading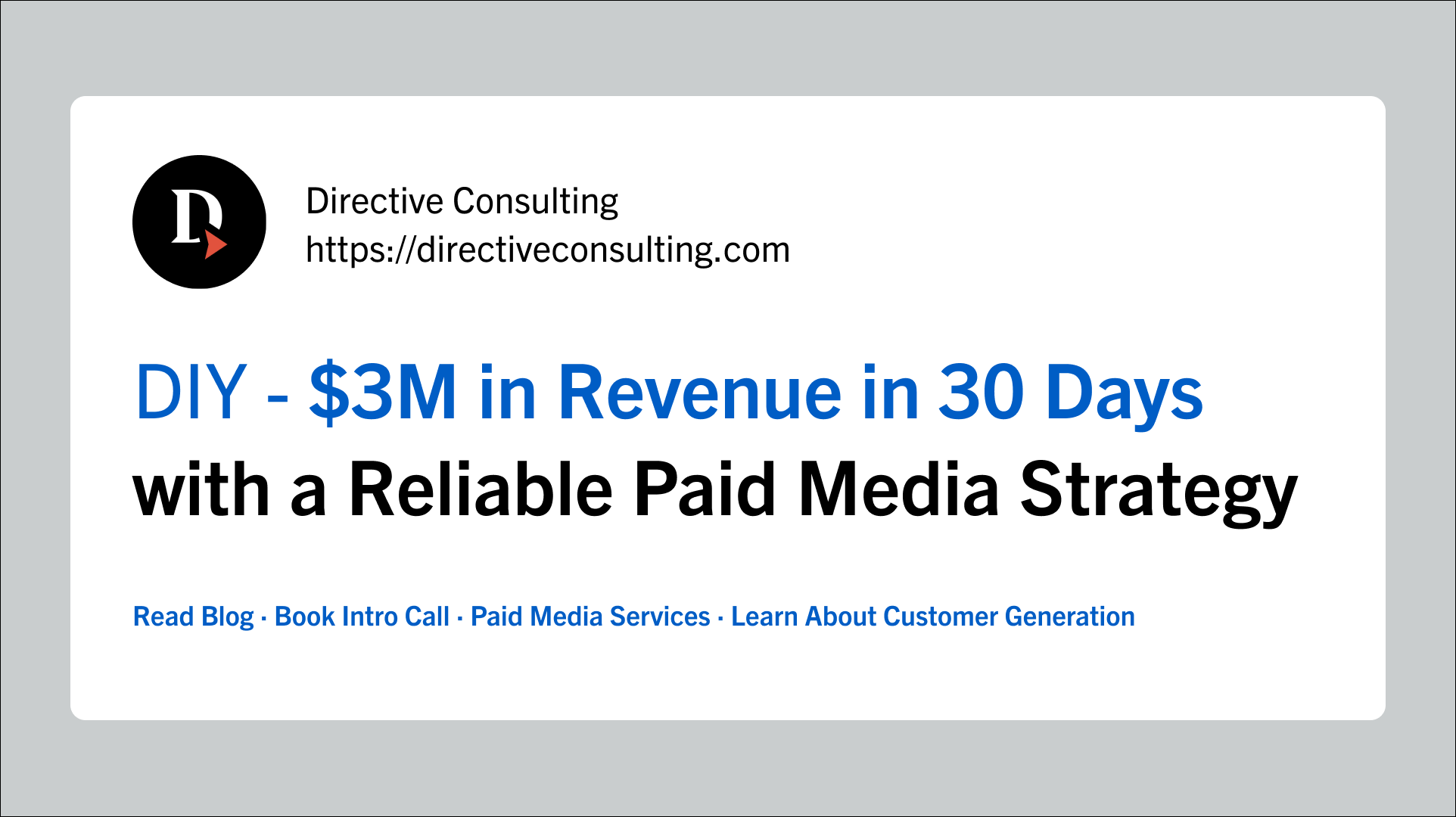 PPC
DIY: $3M in Revenue in 30 Days with a Reliable Paid Media Strategy
Social Media
Boost Your LinkedIn Engagement by 22% with These 3 Content Types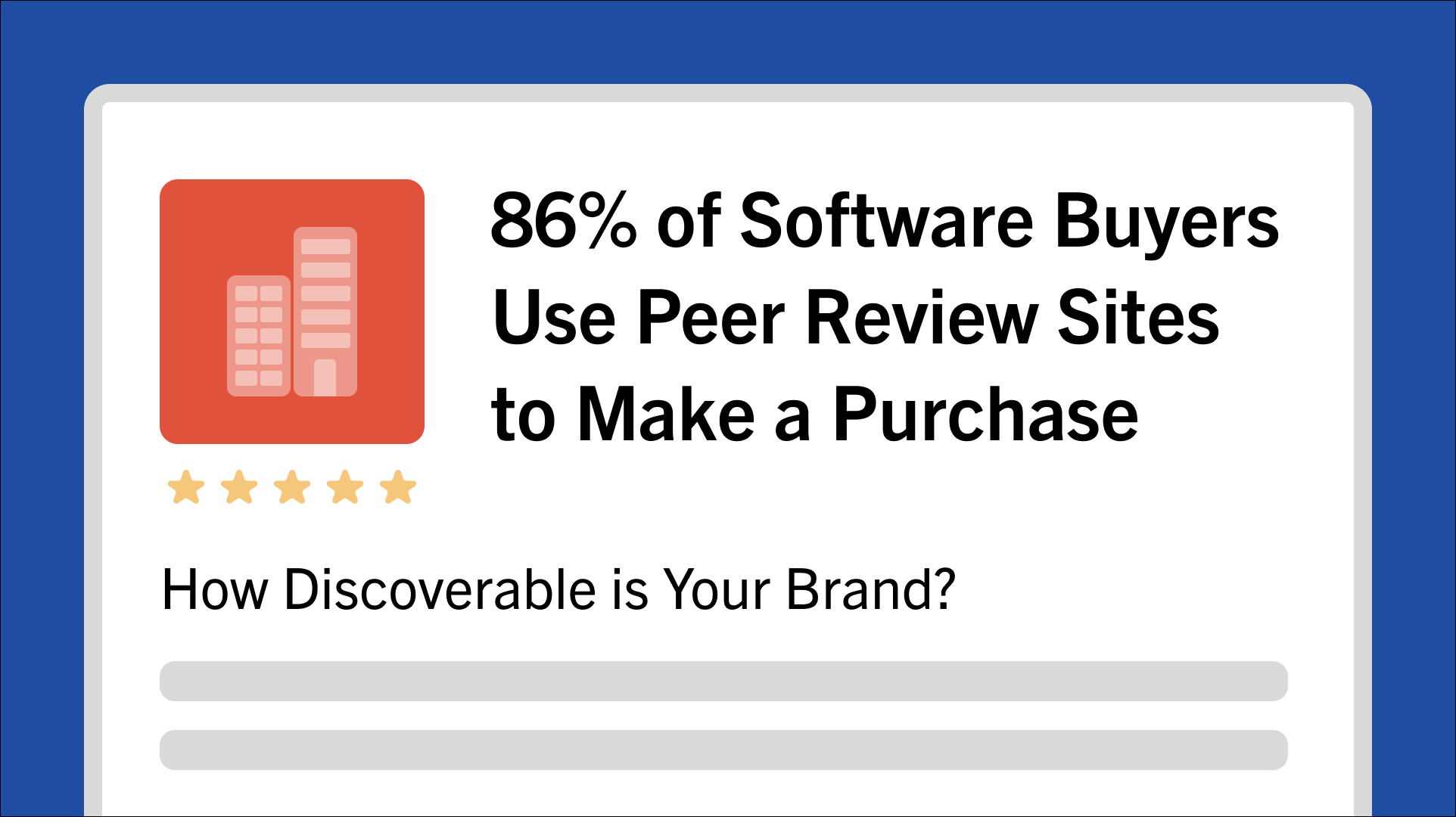 Sales
86% of Software Buyers Use Peer Review Sites to Make a Purchase. How Discoverable is Your Brand?