6 Best Google Analytics Alternatives You Should Know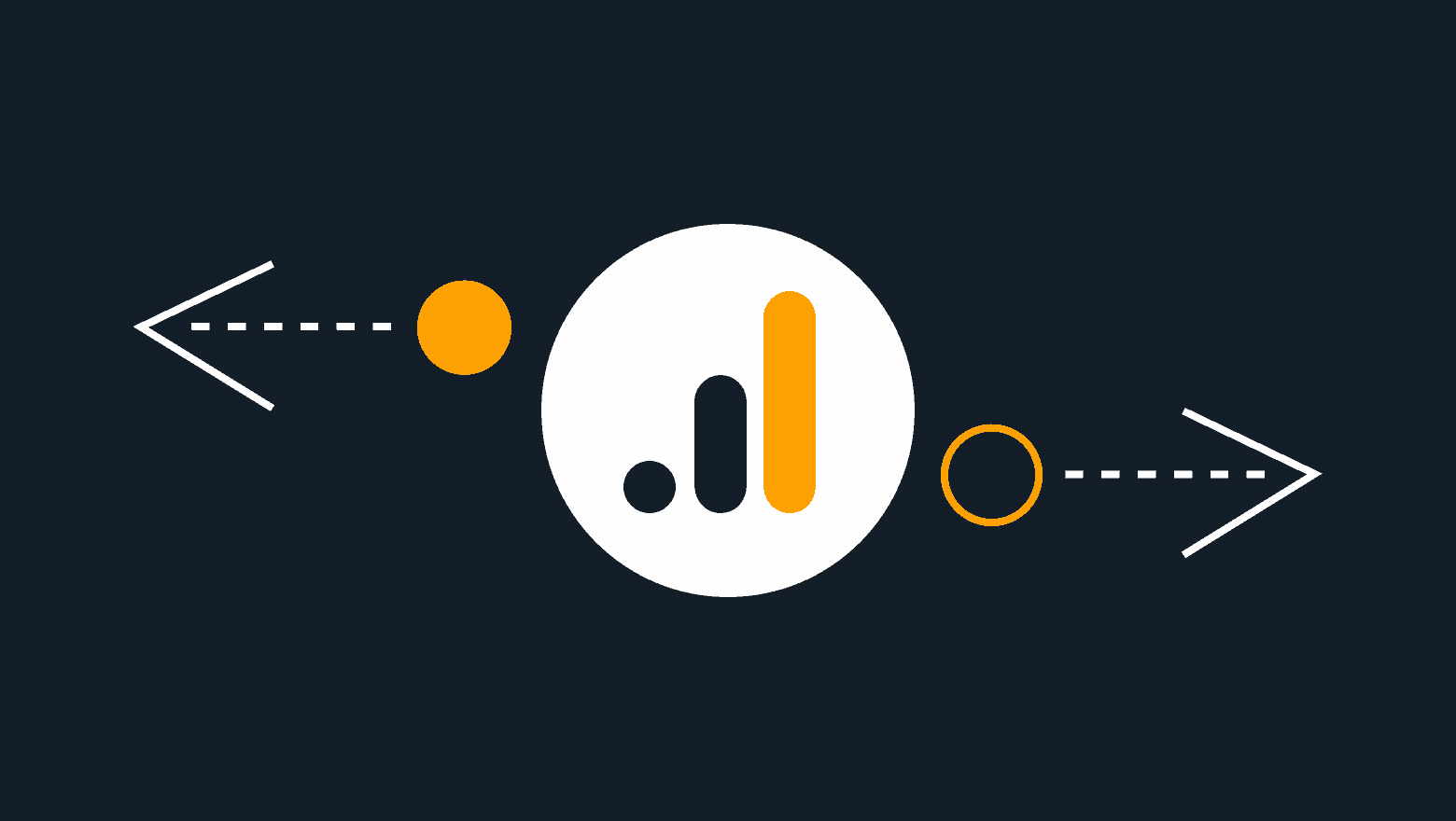 Looking for the best Google Analytics alternatives that can help you analyze and report on your web traffic?
For most digital marketers, Google Analytics is the default choice when it comes to monitoring web traffic and user behavior. It's free to use, offers in-depth analytics and powerful reporting features, and it integrates perfectly with other powerful Google Marketing Platform tools like Google Optimize, Data Studio, and Tag Manager – so what's not to love?
Maybe you're looking for an analytics tool with a simpler user interface, additional cutting-edge features, or an open-source analytics tool that doesn't collect any of your personal data. Whatever the reason, there are plenty of high-quality Google analytics alternatives to choose from.
To help you get started, we've created this short guide highlighting five of our favorite Google Analytics alternatives that digital marketers should know about.
6 Best Google Analytics Alternatives You Should Know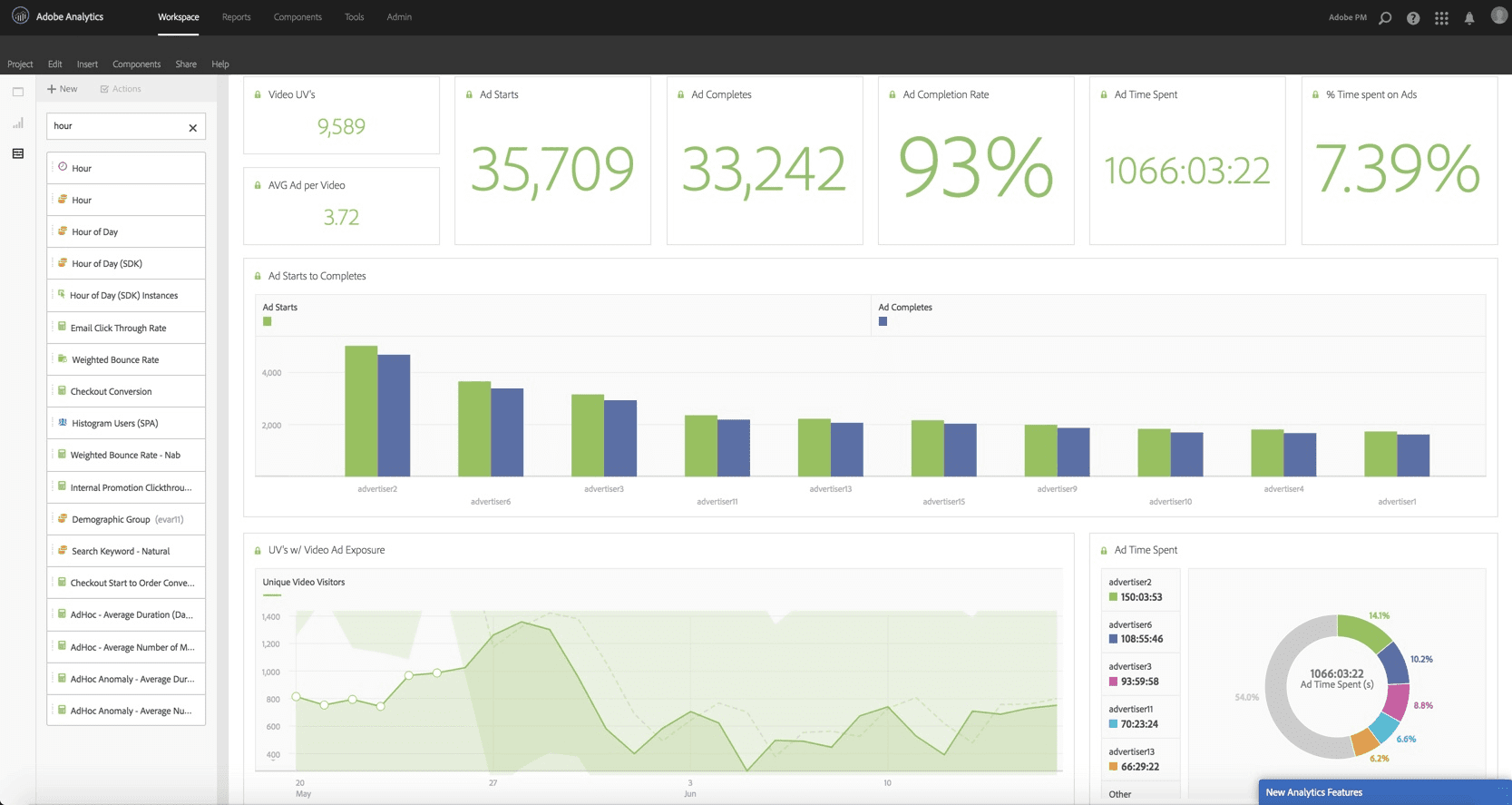 Overview: If you're looking for a Google Analytics alternative from one of the world's leading and most reputable software companies, look no further than Adobe Analytics. Brought to you by the makers of Acrobat Reader and Photoshop, Adobe Analytics is a smart analytics solution with powerful features and great support.
Key Features & Benefits: Adobe Analytics is primarily marketed as a web analytics solution for enterprise organizations.
This tool's key strengths are its user-friendly interface, the ability to capture data from a variety of sources (websites, email, web-based applications, and mobile devices to name a few), marketing attribution modeling, and cross-platform advertising analytics.
In addition to analyzing web traffic, Adobe Analytics users can import and integrate data from Google Ads, Microsoft Advertising, and other search advertising networks to gain a clear overall understanding of their marketing performance.
Pricing & Access: Adobe Analytics does not publish pricing on their website, so you'll need to request a demo to get started with Adobe Analytics. We've seen references that pricing starts at $100,000 for an annual license.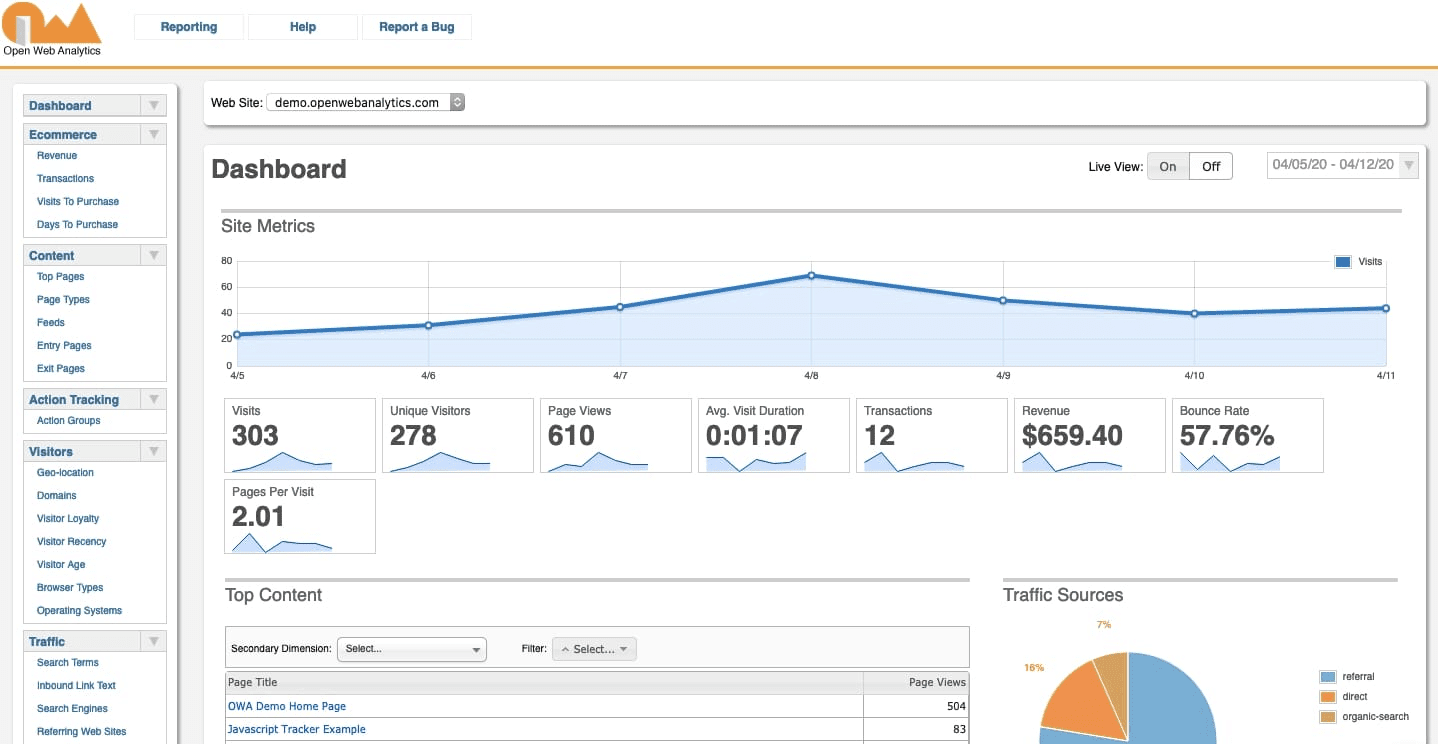 Overview: Open Web Analytics is an open-source Google analytics alternative that gives digital marketers complete first-party control of their web analytics software. In addition to the dozens of standard metrics and reports, marketers with some software development skills can customize Open Web Analytics even further to extend its capabilities and meet campaign requirements.
Key Features & Benefits: Open Web Analytics offers some powerful capabilities when it comes to monitoring web traffic and user behavior. Marketers can use this analytics platform to track common user behavior metrics like bounce rate, total page views, number of visitors, and average visit duration for their websites.
Marketers can track custom site actions (similar to Google Analytics goals or event tracking), view heat-maps and anonymized click-stream data, and even see what keywords are bringing them the most traffic.
Pricing & Access: As an open-source software tool, Open Web Analytics is completely free to download and install on your web domain.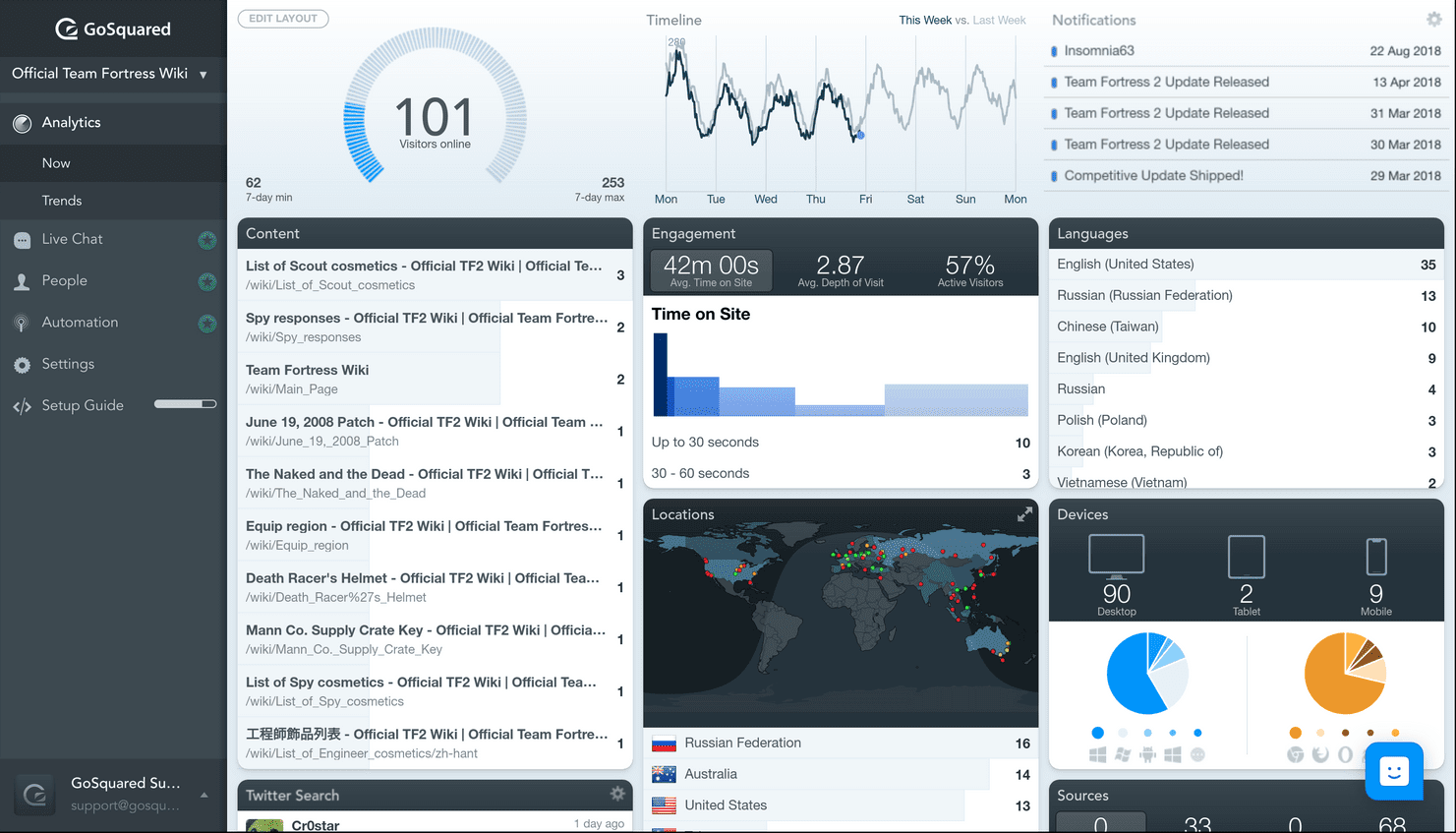 Overview: GoSquared is a web analytics tool that's built on the idea of simplicity and the idea that users shouldn't have to take a training course to start improving their business outcomes with web analytics. GoSquared users enjoy a simplified set-up process and stunning dashboards that make it easy to visualize the most important insights that drive marketing improvement.
Key Features & Benefits: GoSquared Analytics delivers on 100+ different features across four dashboards, all updating in real-time with the most important metrics delivered to your email inbox each morning. GoSquared also offers a live chat product and is preparing to release a marketing automation solution for digital marketers.
Pricing & Access: GoSquared Analytics is free for websites with 1,000 monthly page views or fewer. Paid subscriptions range between $29/month for websites with fewer than 100,000 monthly page views and $299/month for websites with between 5 million and 10 million monthly page views.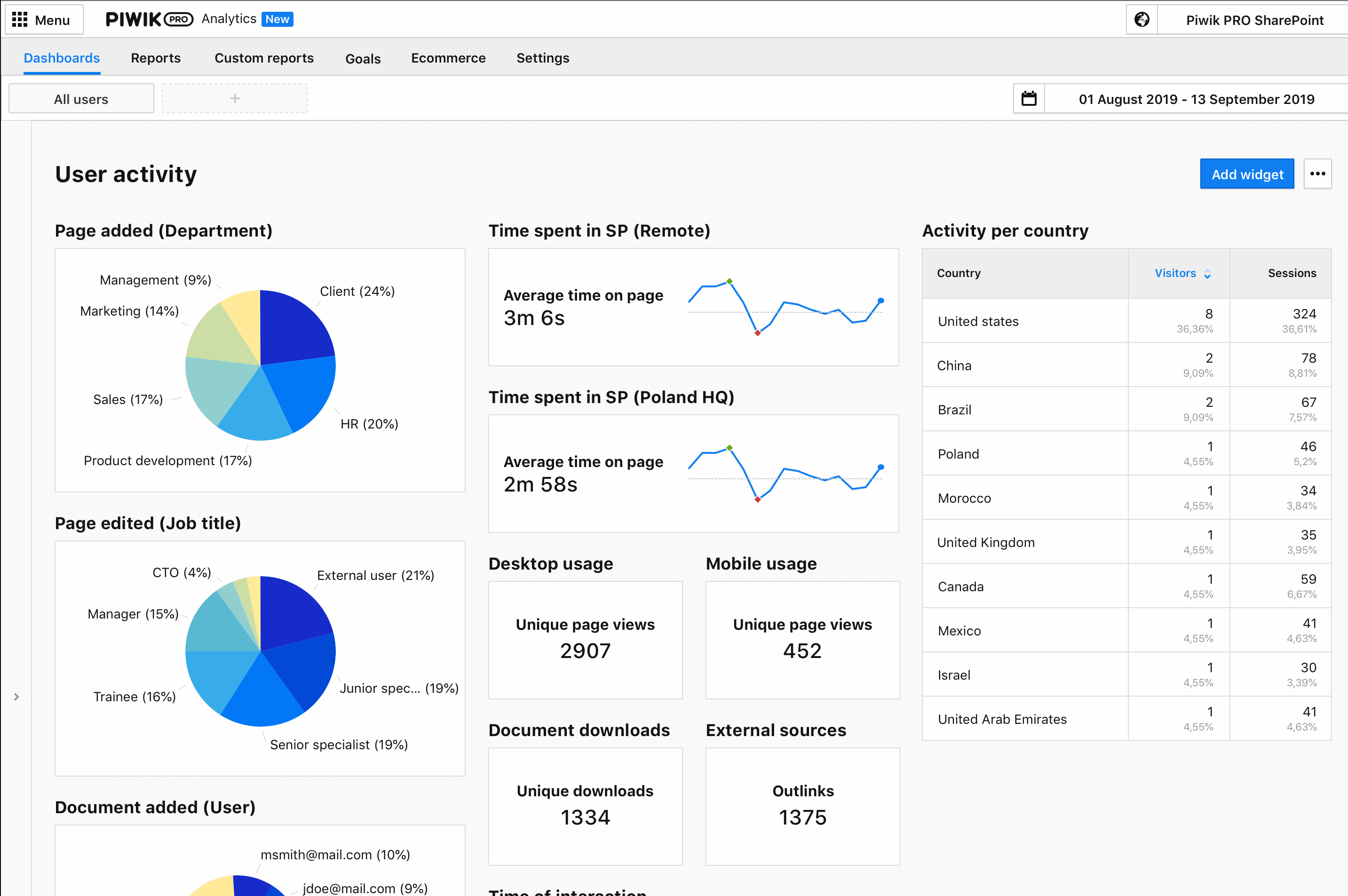 Overview: Piwik PRO is marketed as an analytics suite that focuses on data security and user privacy, two factors which it claims make it the perfect Google Analytics alternative. It's a great tool that has been used and trusted by leading global brands, including Accenture, Microsoft, and even the European Commission.
Key Features & Benefits: Piwik PRO executes well on all of the most important traffic analytics features. As a marketer, you'll be able to define goals, set up event tracking, measure your conversion rate, see who visits your site, access traffic source data, and a lot more.
There's also a great user flow visualization that helps marketers see how individual visitors tend to move from page to page, customizable reports, and integrations with a variety of marketing data sources like your Google Ads or Google Search Console accounts.
Pricing & Access: Piwik PRO doesn't publish their pricing online, so you'll need to contact them directly to request a quote or product demo.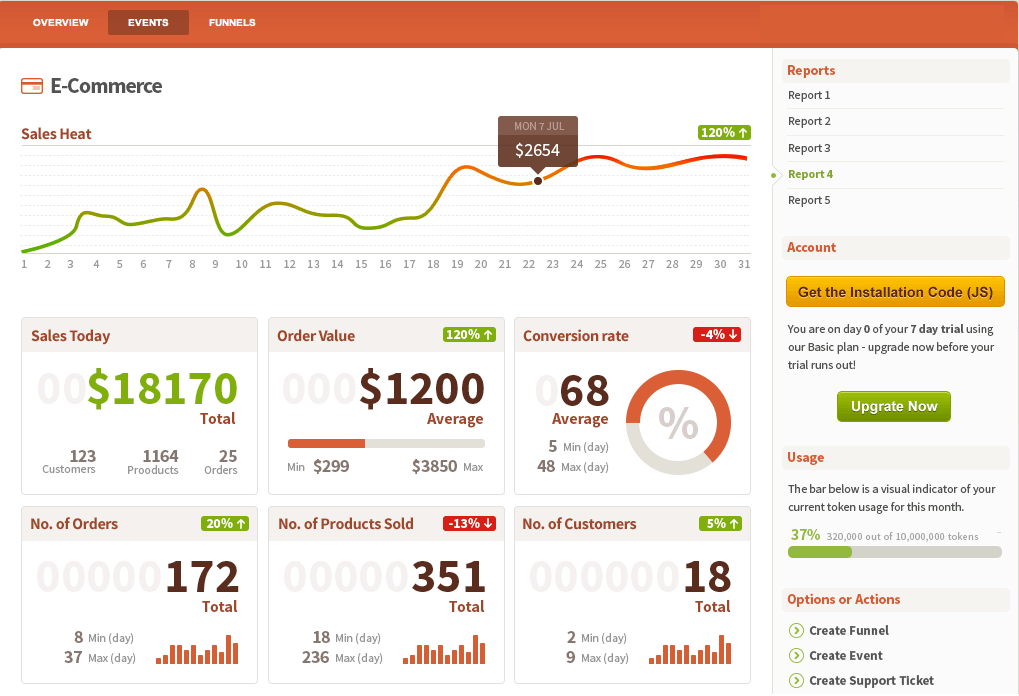 Overview: FoxMetrics is a simple business intelligence platform, capable of tracking the performance of marketing across channels and driving strategic decision-making and optimizations that improve campaign results.
Key Features & Benefits: FoxMetrics offers four products as part of its analytics tool suite:
Workbench – Define events to track, model, and analyze data, then share it across all FoxMetrics products.
Dashboards – Use existing data models to create powerful dashboards and visualizations, then share them with clients and colleagues
Reports – Build customized reports to develop and communicate customer insights
Observer – Monitor events in real-time, document all events on your website, and get alerts when abnormal events are detected
Pricing & Access: FoxMetrics offers two subscription options for users:
Starter Plan: $99/month for limited data volume and one hour per month of user support.
Business Plan: $450/month for custom data volume and 24/7 premium user support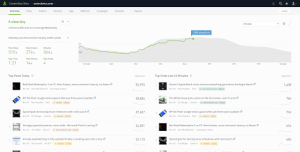 Overview: If you're looking for a Google Analytics alternative that provides rich content insights without the steep learning curve, Parse.ly is for you. Parse.ly is a content analytics platform that gives you the insights to build the audience you want, to understand the true value of your content, and to share results across your organization in a snap. Not to mention real-time data presented in an intuitive, clean interface.
Key Features & Benefits:
With 30 unique attention metrics, subscriber tracking, and audience segmentation, content creators and marketers can use Parse.ly to:
– Grow their business and improve key metrics like reader engagement, conversions, and retention through data-driven insights.
– Act on immediate real-time audience insights or analyze historical data to get a clear picture of the past and plan for the future.
Define your conversion goals to do more of what works and less of what doesn't. Parse.ly tells you which content and channels are performing the best so you can focus all of your efforts on the initiatives that provide the best return. 
Pricing
Parse.ly doesn't publish its pricing on its website but does offer a demo walk-through from a content analytics expert.
Summary
Google analytics alternatives are ideal for digital marketers who want to protect their privacy with an open-source analytics solution or access additional features that Google Analytics doesn't offer. For most marketers, however, Google Analytics remains the best and most convenient choice when it comes to web analytics and reporting.
Google Analytics is so widely implemented online that we think every digital marketer should learn how to set it up on their website.
For a step-by-step tutorial on setting up Google tools and applications for your website, including Google Analytics, check out our lesson at the Directive Institute.
Keep reading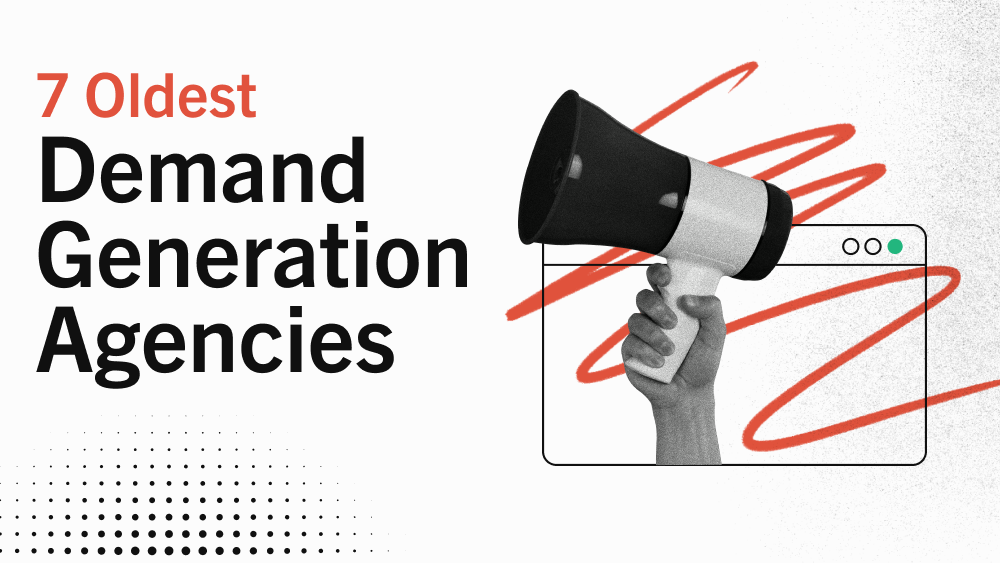 Agency Life
7 of the Oldest Demand Generation Agencies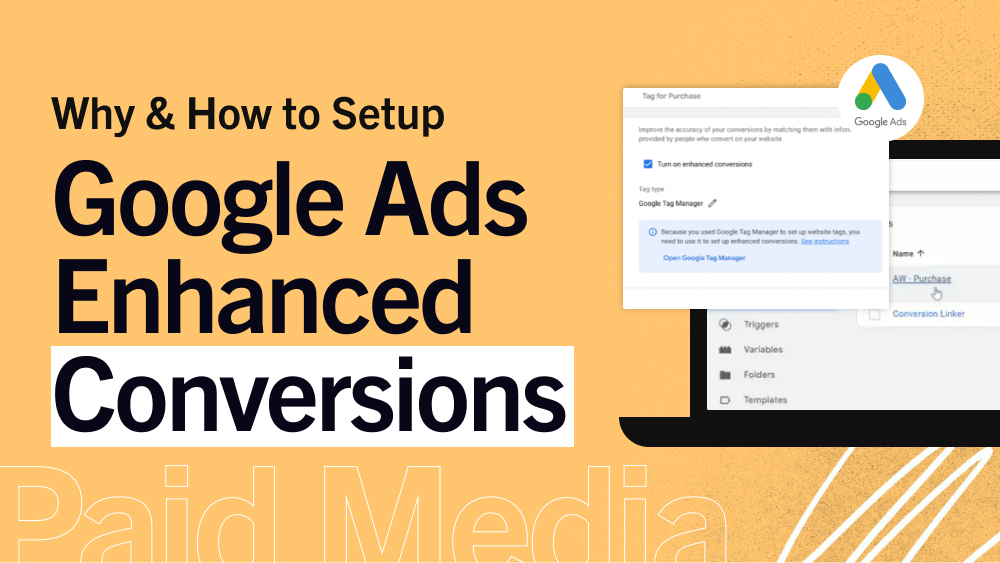 PPC
How to Setup Google Ads Enhanced Conversions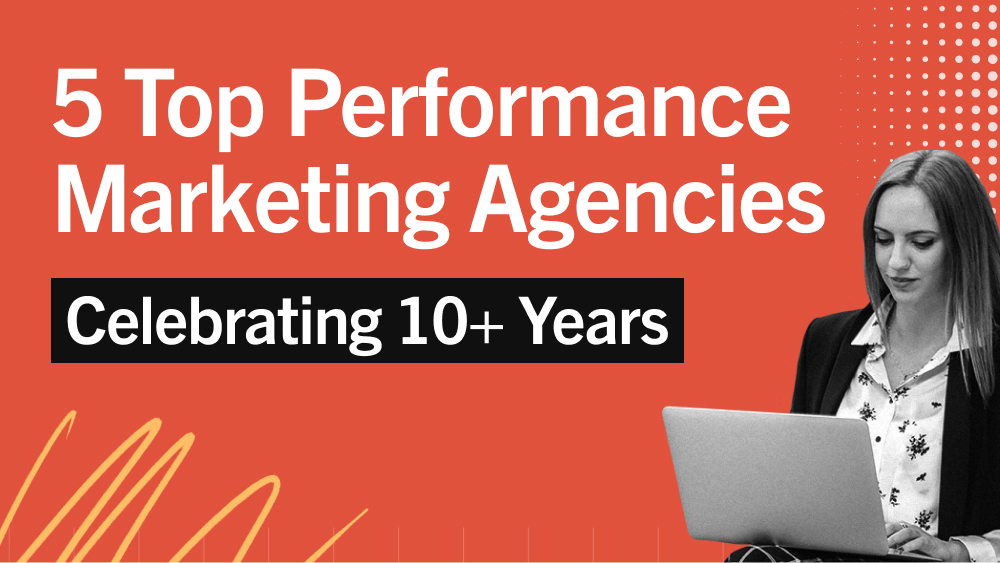 Agency Life
5 Top Performance Marketing Agencies Celebrating 10+ Years