How to Get into Digital Marketing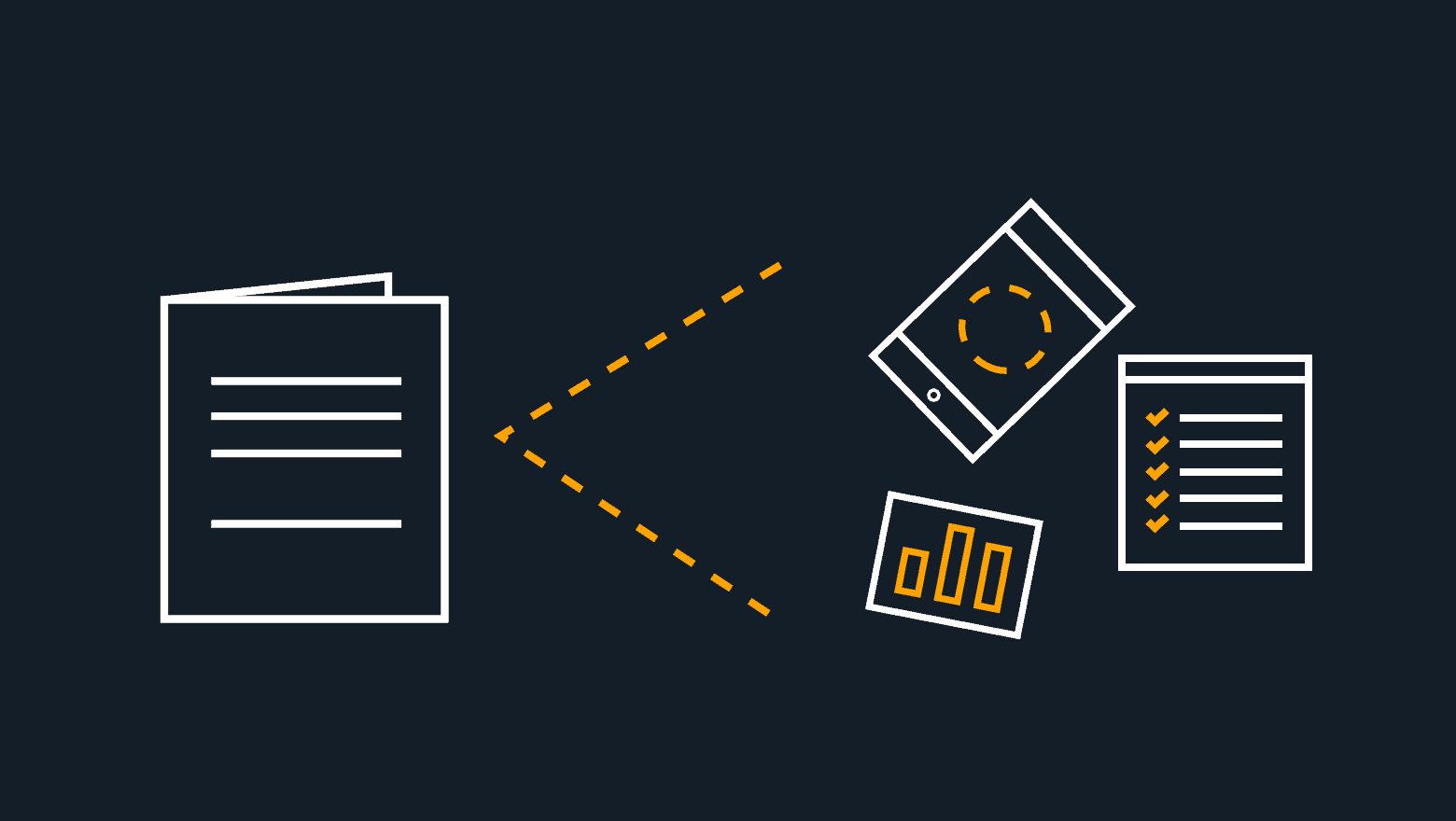 Looking for tips and advice on how to get into digital marketing?
Digital marketing is an increasingly attractive career path for young people with strong digital skills and a love for learning. Digital marketers earn great pay working independently and in teams to deliver on marketing initiatives that have a huge impact on their businesses or those of their clients. Digital marketers also enjoy plenty of perks, like the ability to work remotely or earn extra money through freelancing or consulting.
There's also plenty of mobility in the industry, with career paths available from entry-level marketing associates and specialists, up to digital marketing management, and through to executive-level job roles.
If you're excited about breaking into the digital marketing industry, this resource is for you. We've compiled our best advice on how to get into digital marketing into three tips and ten action steps to help you land a digital marketing job and jump-start your career.  
Let's dive right in!
How to Get into Digital Marketing: Three Things to Know
Before we focus on the action steps you can take to get into digital marketing, we have three little tidbits of knowledge to share that we hope will reshape your thinking about what you'll need to get started as a digital marketer.
You don't need a degree or a diploma.
While some digital marketers do have college degrees or better, you don't necessarily need a degree or a diploma to become a digital marketer.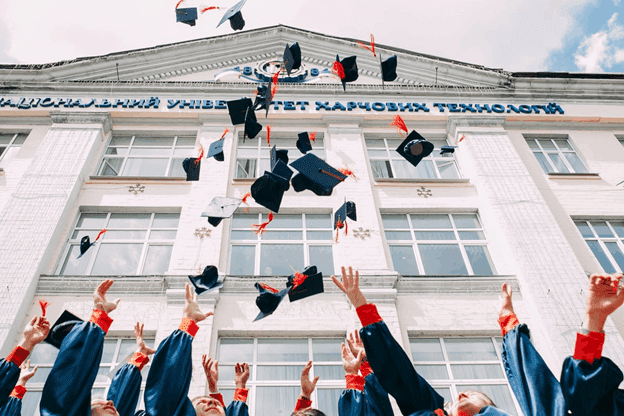 Online marketing is an area where real project experience is frequently valued more highly than a college education. While college courses often focus on high-level concepts, hiring managers want people who generate real results, so project experience is a huge asset.
You (probably) already have valuable skills.
Digital marketers use specialized knowledge and techniques to build marketing campaigns that drive business success. At the same time, digital marketers rely on some of the most foundational skills to get their work done: reading, writing, visual design, research skills, data management, communication, organization, and software skills.
Digital marketing is a customer-focused business.
Digital marketing is a results-oriented activity with a strong focus on the customer.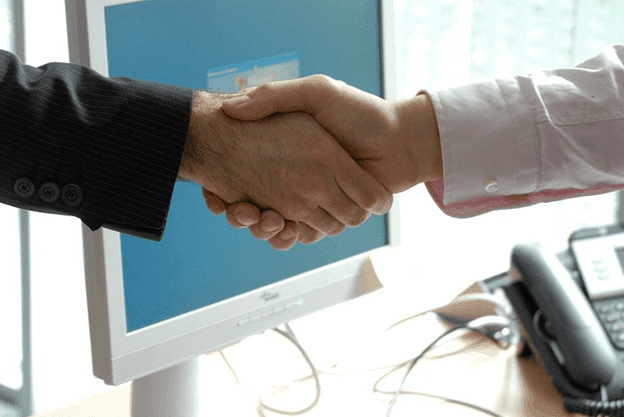 For in-house marketers, that means delivering campaigns that help the business meet its vision and goals. For agencies, that means placing extra focus on customer acquisition, relationships, and retention. There will always be work available for marketers who can generate positive results for their customers.
How to Get into Digital Marketing: 10 Action Steps to Take
Now that we've covered the essentials, let's get into our 10 best tips for how to get into digital marketing. These tips are designed to help you build skills, find your niche, and start your digital marketing career.
Develop Skills & Find Your Niche
If you're considering a career in digital marketing, you'll need to spend time building on your digital marketing skills. Digital marketing is a complex discipline that spans multiple domains, including:
       

Pay-per-click advertising (PPC)

       

Social media marketing

       

Email marketing

       

Content marketing
The most successful digital marketers are familiar with the most important marketing techniques across all domains, but they may specialize in just one or two. Finding your own niche or area of expertise increases your value as a team member while having a broad knowledge base can help you decide on the best marketing tactics to achieve your goals.
Find a Mentor
Find a mentor or a digital marketing trainer who can help you develop your skills.
The biggest advantage of mentoring or coaching is that you'll be able to access advice on digital marketing and answers to your most pressing questions. This can save you weeks or months of time that you would have spent finding the answers on your own.
In that sense, finding a mentor can help you avoid reinventing the wheel and focus your efforts on the most important action steps that lead to skill development and employment in the world of marketing.
Get a Digital Marketing Certification
Launch your digital marketing career by completing a digital marketing course and earning official certifications in your area of expertise.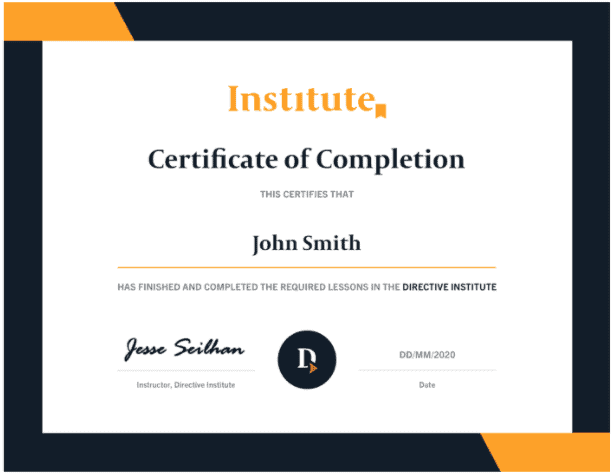 At Directive Institute, we offer certifications in SEO, PPC, CRO, and campaign analytics. You can print out your certificate, or add it to your digital resume, website, or LinkedIn profile to show off to prospective employers.
Start Freelancing Online
Freelance digital marketing work is a great way to start gaining experience and launch a career in digital marketing. You'll find plenty of opportunities to work on different types of campaigns, earn money, and maybe even land yourself a permanent job.
You can start searching for freelance digital marketing gigs on websites like:
Market a Local Business
Providing digital marketing services to a local business is a great way to develop your skills around digital marketing, customer acquisition, and relationship management.
Local businesses can benefit from all kinds of digital marketing services, especially local SEO, reputation management, and paid search. Providing contract- or project-based marketing services to a small local business can help you get experience and can lead to either full-time employment or starting your own business.
Create a Resume & Portfolio
Once you're ready to start applying for digital marketing jobs, you'll need to create a resume that details your skills and a portfolio of project work you've completed in the past.
Be sure to include any certifications you have earned in your digital marketing portfolio. If your marketing efforts have produced great results in the past, you may wish to write a case study for your portfolio. Include details of the campaign, such as the specific actions you took and the outcomes you achieved.
Expand Your Online Presence
Expanding your online presence is a sure-fire way to grow your stock as a digital marketer.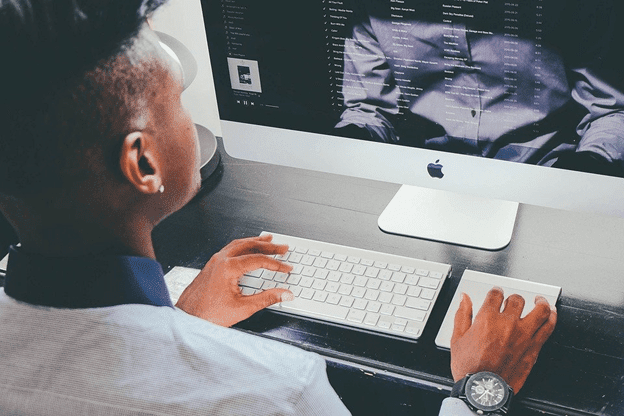 A personal website or digital resume helps you stand out against other digital marketers in a competitive job market, and you'll also be able to show off your website design and marketing skills whenever a prospective employer finds your page.
Network with Recruiters & Other Digital Marketers
Start engaging with other digital marketing professionals in the community, either through in-person networking or using digital and social channels.
Update your social profiles to highlight your areas of expertise and interest in digital marketing.
Connect with other digital marketers in Facebook groups or on LinkedIn to discuss the latest trends and employment opportunities. You may also want to network with professional recruiters who will work to connect you with digital marketing job opportunities.
Apply for an Internship
Marketing internships are an opportunity to get involved in a digital marketing workspace and witness first-hand the actions that marketers take each day to generate results for their clients.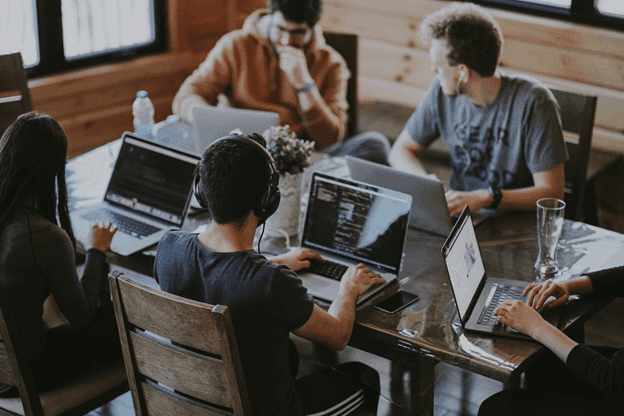 You'll find plenty of opportunities to pick up new skills and digital marketing knowledge, and you'll see exactly how digital marketing teams communicate with clients or business leaders and work together to achieve project success.
Apply to Entry-level Digital Marketing Jobs
Once you've found your niche and gotten some experience, don't be afraid to start applying for entry-level digital marketing jobs.
Entry-level marketing jobs can be specialized around a specific domain or skill set within digital marketing, or you could be responsible for coordinating marketing efforts for an organization across several domains. Either way, you'll be on the front lines delivering projects for clients and gaining even more experience to help develop your marketing career.
Summary
If you're excited by the prospect of working with like-minded team members to deliver projects with real impact, then a career in digital marketing could be right for you.
With our tips and advice, we know you'll be able to develop your skills and build great connections as you increase your employability in digital marketing and break into the industry. Good luck!