Learn How You Can Rank #1 for Your Keyword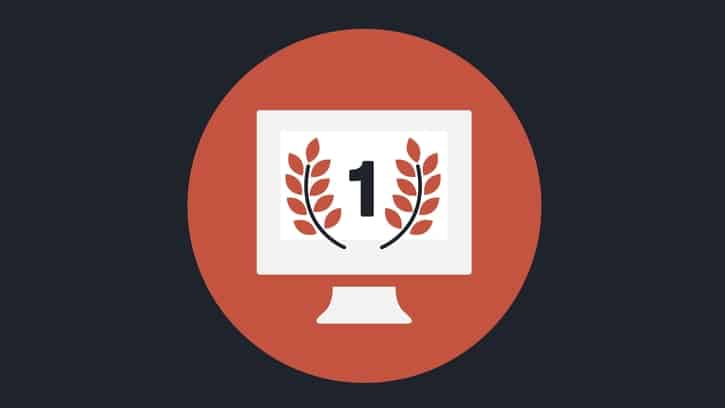 A Quick Background
Directive didn't always rank high on Google.
It's challenging to rank for specific keywords when competing against companies who had owned the space for so long.
Additionally, we were battling the industry trade journals, including Search Engine Land, Search Engine Journal, and Marketing Land.
However, even though it was challenging, persevered, and rank #1 for "SEO agency" on Google. Soon, we will rank #1 for "SaaS SEO agency" too.
Previously, we ranked in the top five for the keyword "SEO services". "SEO services" has more volume than "SEO agency".
What's critical to understand is keywords with large volumes don't always have the right targeted audience.
Our team learned that people looking for "SEO services" were frequently the same people looking for SEO help from places like Fiverr or Upwork. "Services" had a connotation of a lower purchasing price.
So, we decided to pivot to "agency".
You can see the search volume below, as pulled by the SEO tool, Ahrefs.
We found that people looking for SEO agencies had a more realistic budget than people looking for "SEO services" or "SEO company".
Ask yourself, "For your core services or products, are you targeting, not only keywords that have the most volume but also considering which have a proper brand fit? Are you making your decision based on a combination of both?"
It's essential to do so.
Now that you have a better understanding of how we reached ranking success, you're probably wondering:
How can I specifically rank?
How did you correctly do it?
Below, you'll find a step-by-step guide to partnering relevant keywords in SEO campaigns for B2B and enterprise.
Step 1 – Share of SERP, Becoming Discoverable
Share of SERP is about positioning your brand throughout a search engine results page. This is the tactic that makes your brand discoverable.
It's about more than just about your website when it comes to SEO. It's about your brand as a whole.
You need to be discoverable in as many relevant places as possible when people search the web.
That's the bread and butter of SEO.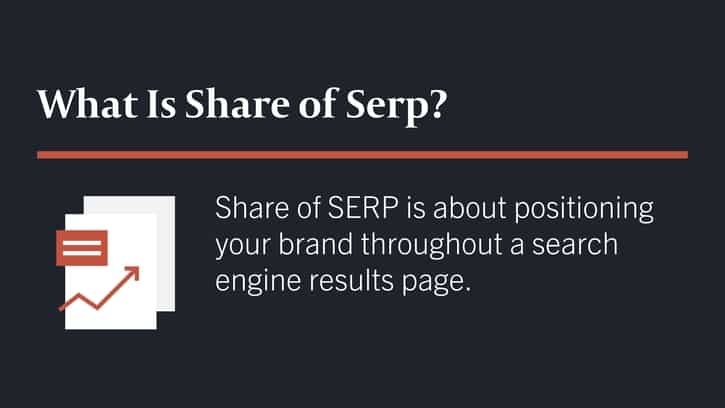 Additionally, we found it's drastically increased the likelihood of our website ranking when other quality sites mention our brand. If you search "SEO agency", you will find us.
Additionally, you'll find us on Google Ads. You'll find us on the map (if you're local).
You'll find us mentioned on high-domain-authority websites such as:
You'll find us mentioned on numerous sites ranking in the top 10.
What happens is Google starts to say,
"When we research and look through our dataset, Directive is mentioned in numerous places as a top SEO agency. They also have a page with a dedicated title tag H1 that talks about them as an SEO agency. Let's see if our audience, our searchers, like that."
We are fully convinced that you are exponentially more likely to rank your website if your brand is mentioned by other sites who are in the top ten for the same keyword.
Next Steps for Success
Go on Google and type in the keyword you would like to rank for. Then ask:
What sites are ranking in the top 10?
Is there an opportunity for me to reach out to an editor there for guest post consideration?
Can I submit my brand or website to any lists they have?
Will I be able to create content for a different site on that same keyword so I can take multiple ranking positions?
Now look, you're taking B2B market share. It's not just about your website.
It's about positioning your entire brand to become discoverable.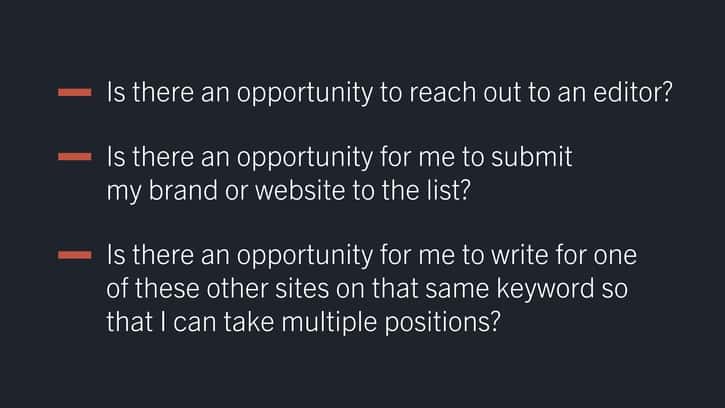 Step 2 – Ranking Pages
It's essential you have relevant authoritative links pointing to the correct page you're trying to rank for a keyword.
Google does not rank websites; Google ranks pages. [ctt template="3″ link="Os88E" via="yes" ]Google does not rank websites, Google ranks pages. [/ctt]
Google does not rank the Directive website; it ranks the Directive page that we're trying to rank for the keyword we're targeting. It's critical to build links to pages you're trying to rank, not just letting them flow naturally to the root domain.
While that helps, it's not the most beneficial. If it's not the most helpful, you're going to get passed up by your target customer.
Guest Posting Outreach
To find relevant trade publications in your industry —  if you're in services, relevant software in your industry. If you're in software, relevant services in your industry — and start doing guest post email campaigns.
We use a tool called Pitchbox for outreach.
We find the most compatible software in our space by looking at the most significant conferences in our space.
Next, we find the conferences' exhibitor lists and scrape them for all company names. Then, we use a virtual assistant to gather the emails of the content marketing managers and those sponsoring each conference.
If we would sponsor a conference because our audience is there, that means the other sponsors share our audience.
So, these other companies are not only relevant and authoritative, but they are reaching the people we're trying to get in front of. We can assist each other from a content guest posting initiative.
The best links in the world are authoritative pieces of content that come from someone else who is ideally more authoritative.
After we receive interest from our outreach campaigns, we create relevant content for these companies' blogs. This helps us build credibility and also helps them produce more content from their site.
For example, if we write for a brand with higher domain authority, that raises the authority of our brand because their site is considered to be trustworthy and holds weight.
By guest posting, you can receive authoritative and relevant links, which also increases website traffic by an audience you're interested in.
This leads to improved brand awareness, ranking higher in the SERP, and becoming more discoverable overall.
Learn every factor involved in effective B2B marketing. Get our latest case study for free!

Anchor Texts
Also, be cautious on how you use anchor text. If you're trying to rank for "SEO agency", occasionally link back to your SEO agency page with the words "SEO agency" in the link.
Don't overdo it; however, implementing this strategy occasionally and relevantly will help you rank higher for the keyword you're targeting.
Quick Recap
Obtain quality brand mentions for the keyword you're going after on the SERP.
Gather as many authoritative and relevant links for the page you're trying to rank through the guest posting initiative.
Use anchor text when relevant and necessary.
Step 3 – Stop Producing Mediocre Content
Lastly, having long, keyword-stuffed content or pages is not how the game is played anymore.
If you're trying to rank your service page, think about including:
Your unique approach (What are you doing in B2B that should make your audience pick you?)
Exclusive case studies (Are your case studies current? Do they show ROI metrics, not just vanity metrics?)
Testimonials (Are your testimonials real? Are they accessible anywhere else on the web?)
Overviews of your services (What can you provide? Discuss your expertise while focusing on your customers' pain points.)
Also, always include strong title tags in your H1. Share topically relevant content to what you're ranking for.
If you're trying to rank for "SEO agency", you should mention in the body of your content the work you do as an SEO agency:
Keyword research
Link building
On-page SEO
Technical SEO
Site speed
Strategic CRO
Any other topic Google knows people are interested in SEO
Also, use a tool called Answer The Public and discover questions people are searching for daily.
Put the keyword "SEO" into the search bar, and see many queries people ask about the service. Be diligent. How can you be customer-focused and provide your target audience the answers they're asking?
Use this tool to inspire topics that resonate with your viewers and help you rank for specific keywords on specific pages.
Internal Links
Last but not least, internal links are imperative.
Type this into Google: site: [insert URL here] "[insert keyword here]".
Then, ensure that every time on your website that you use any of these topically-related keywords, you're linking back to your SaaS SEO agency page.
Final Takeaway
If you perform these three steps, you will be able to rank number one for the keywords you're targeting.
It takes time. It takes perseverance.
We did this for over two and a half years. Not two and a half months. Not 12 months. Not even 24 months.
We would even argue it was part of what took four and a half years. And you know what? Tomorrow, we could lose it all.
Remember, the adventure/challenge of it all is how consistent you can be, how innovative you can be as Google changes what they value, and how consistently you generate revenue from your keywords.
If you're not generating SEO opportunities, deals, and revenue, who cares?
You have the tools to rank. Now get out there and perform.
Keep reading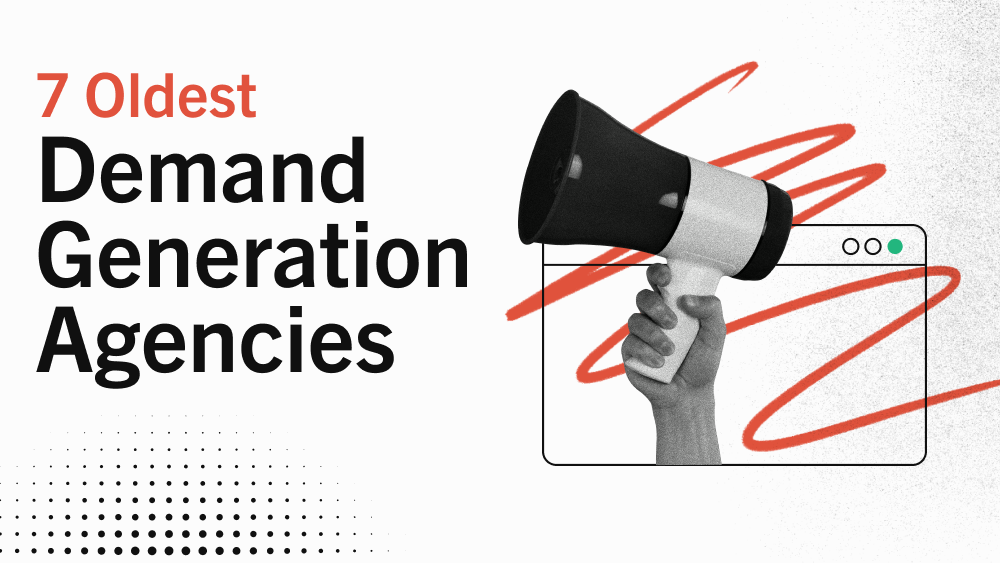 Agency Life
7 of the Oldest Demand Generation Agencies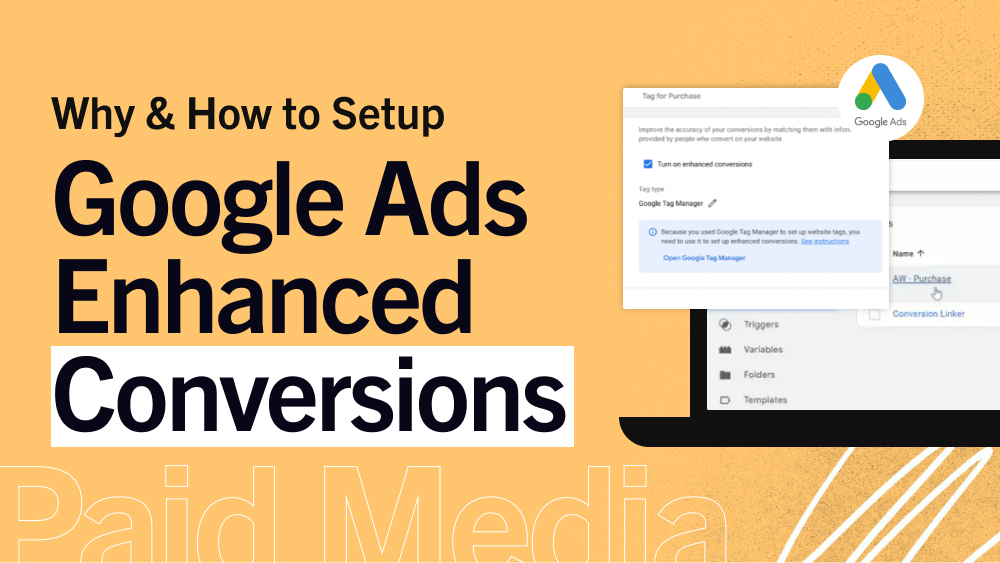 PPC
How to Setup Google Ads Enhanced Conversions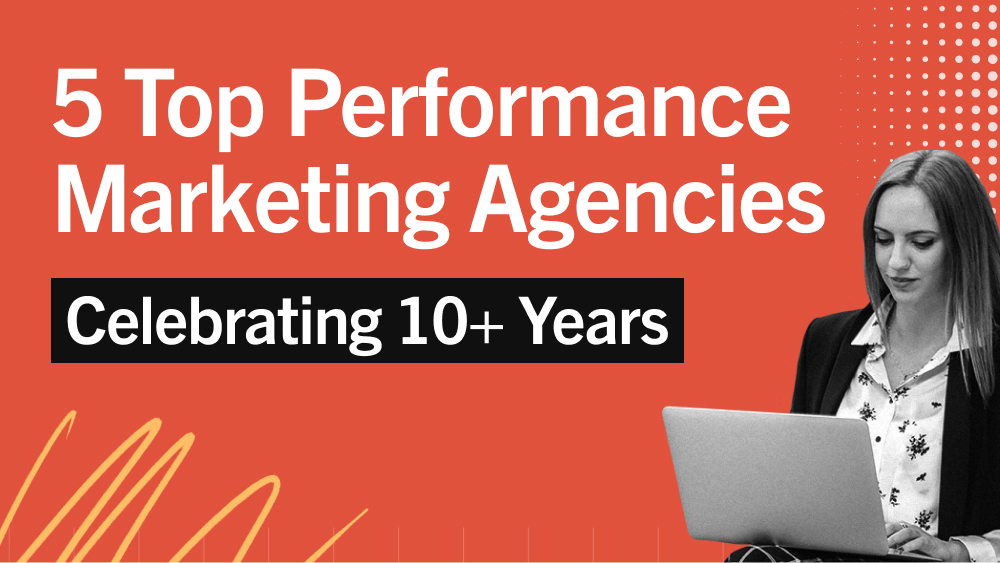 Agency Life
5 Top Performance Marketing Agencies Celebrating 10+ Years