Activation: The Missing Component of SaaS Search Marketing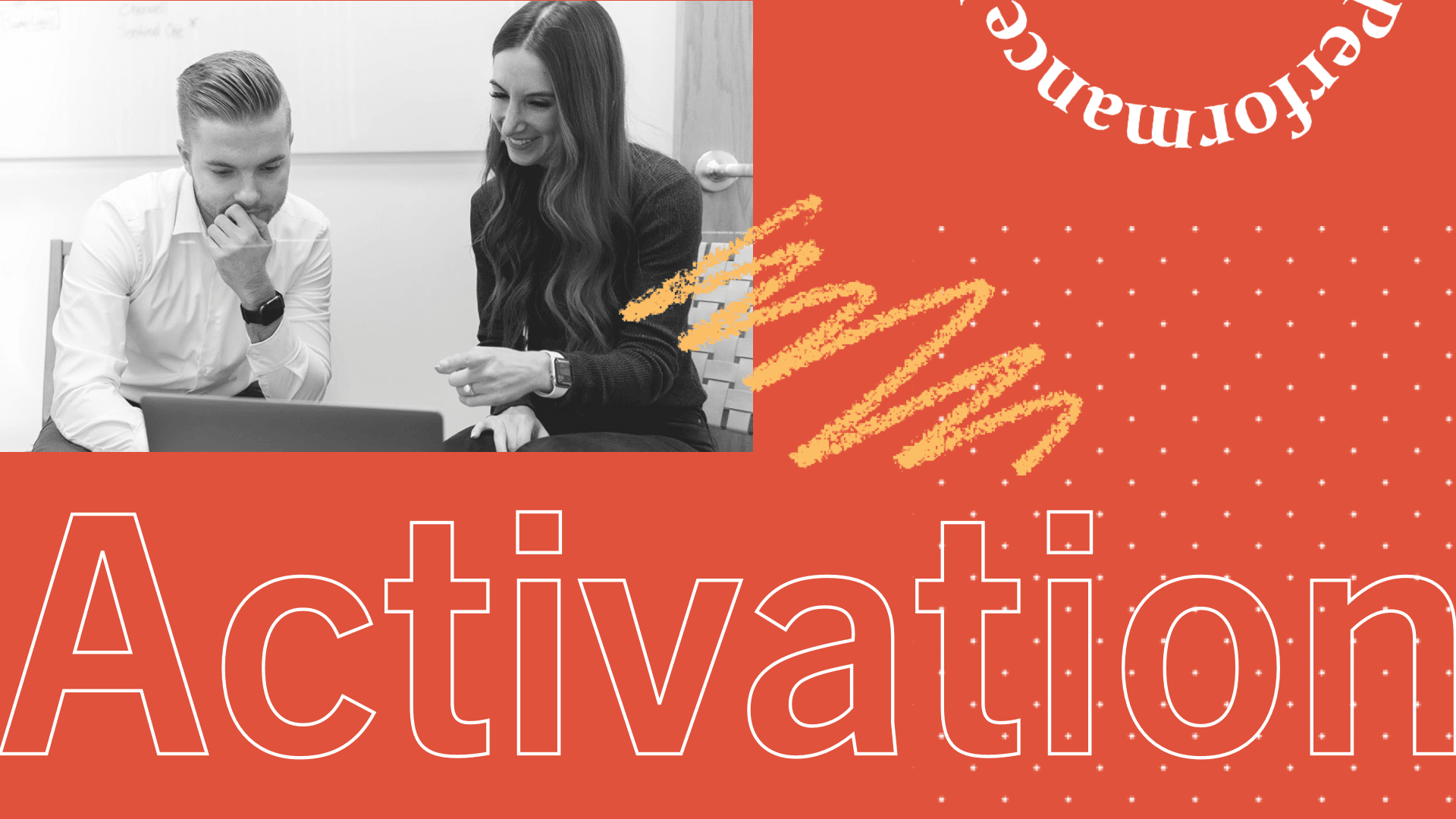 Key Points:
Search marketing is incredibly effective in driving traffic and leads with purchase intent.
You must build a lead nurturing process to generate more revenue for those without purchase intent.
Email campaigns, lead generation content, and other campaigns can be useful to improve your lead volume.
Integrate sales and marketing to activate your leads and generate sales.
Incorporate lead activation and search marketing to close the gap in your growth marketing strategy.
Not every user that comes to your website is ready to buy your SaaS product or service.
It's critical to have a plan B on how your team can generate leads and nurture them until they are ready to make a purchasing decision.
This is where lead activation comes into play.
Lead activation is the process of engaging with potential customers before they are at the point of purchase intent. The process of activation gives the customer various opportunities to interact with your business without feeling like they are locked down to a contract.
This allows your company to provide value for customers without having to ask for anything in return. From a brand perspective, this is powerful in building relationships with your audience.
But where do you start?
Lead generation tactics that improve activation
1. Email drip campaigns + automation
Email marketing is an affordable and effective way to interact with your target audience. According to 99 Firms, 80% of marketers claim email is best for customer acquisition. How?
The average email open rate is 17.6% for tech and SaaS companies.
If you have a list of 100,000 emails in your database, a good email campaign should result in around 17,750 interactions with potential and current customers.
So how do you know which emails to send and when?
Depending on how the user converted on your website, the interest of your users, and the different products and services that you offer, you should build different workflows to match those characteristics.
For example, Directive is a performance marketing agency specializing in SEO and PPC. Depending on the interest of our users, we must create different email marketing campaigns that match the interest in PPC, SEO, or both.
In our lead generation campaigns, we ask for that interest up-front, so when users submit their email information, we are properly serving them content that fits that interest.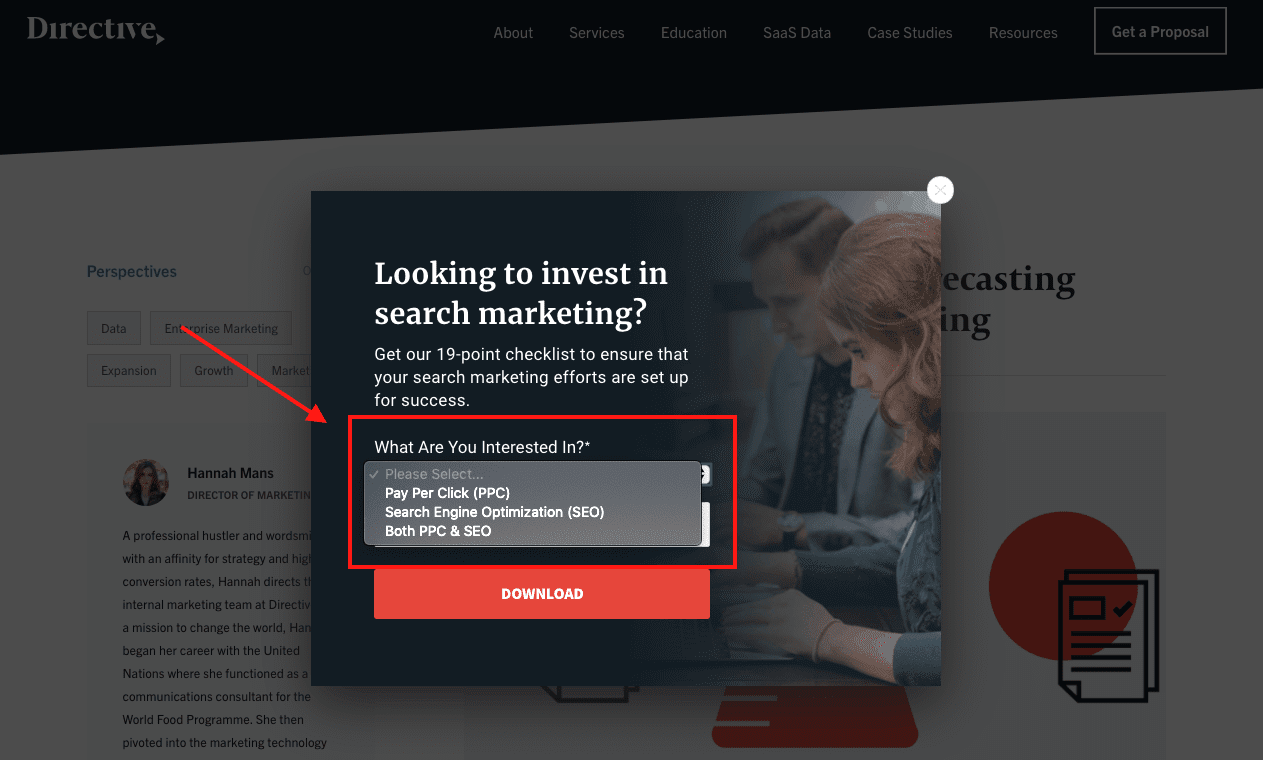 Even further, these indicators help our sales team understand what exactly the user wants. Those conversations can then be shifted to SEO services, PPC management, or full-service.
Ensuring you have the full activation funnel mapped out and integrated with your sales team so every touchpoint is accounted for is crucial for this process to be successful.
When you see potential gaps in your email campaigns, create new content to ensure that touchpoints are quality and timely.
Depending on the goal of your campaign, the content for each email varies. For example, if you want to share an educational article with your prospects, the format and content that you deliver are different than an email promoting your latest product discount.
Transactional emails have an average CTR of 4.8%, and the overall average CTR is around 2.5%. As a SaaS marketing leader, you must understand the impact of email compared to traditional marketing channels.
2. Creative lead generation content
There is a lot of content on the internet.
What does your content offer that earns you your audience's viewership? Sharing fluff content in 2020 will get your emails landed in your audience's spam inbox.
For example, HubSpot creates their yearly State of Marketing report, which takes information gathered from thousands of marketers and develops unique statistics and trends that only they are providing in the industry.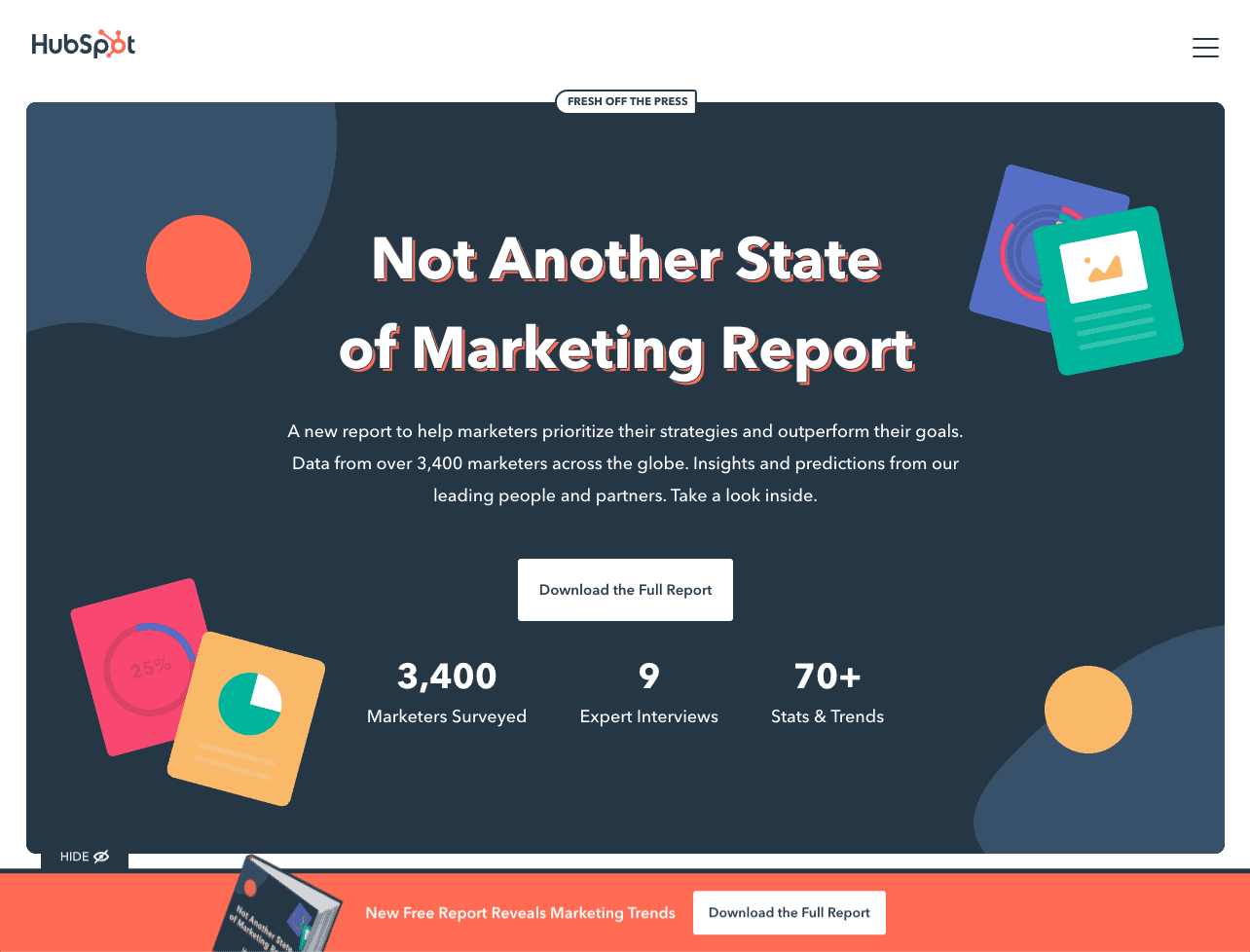 Not only is this a valuable lead generation tool, but it also strengthens their brand, improving the volume of people having natural conversations around their company name.
Why does this matter?
This leads to more people searching their name and bringing them into conversations around marketing and sales (and their product, CRMs).
What are some other examples of compelling content that you can create?
When you strategize what type of content you want, think about the following:
Who is your target audience, and what do they need to be successful?
What is the trigger that will make them want to interact with this content?
What resources do you have, and which ones do you need to invest in to be successful?
What is the specific purpose of each piece of content you create?
What are your expected results of these campaigns? (*Don't skip on this part.)
Once you can fully understand and map out what you want your campaign to accomplish, begin determining what types of content you must create to fulfill your customers' needs.
Build a tool that solves a problem for your audience.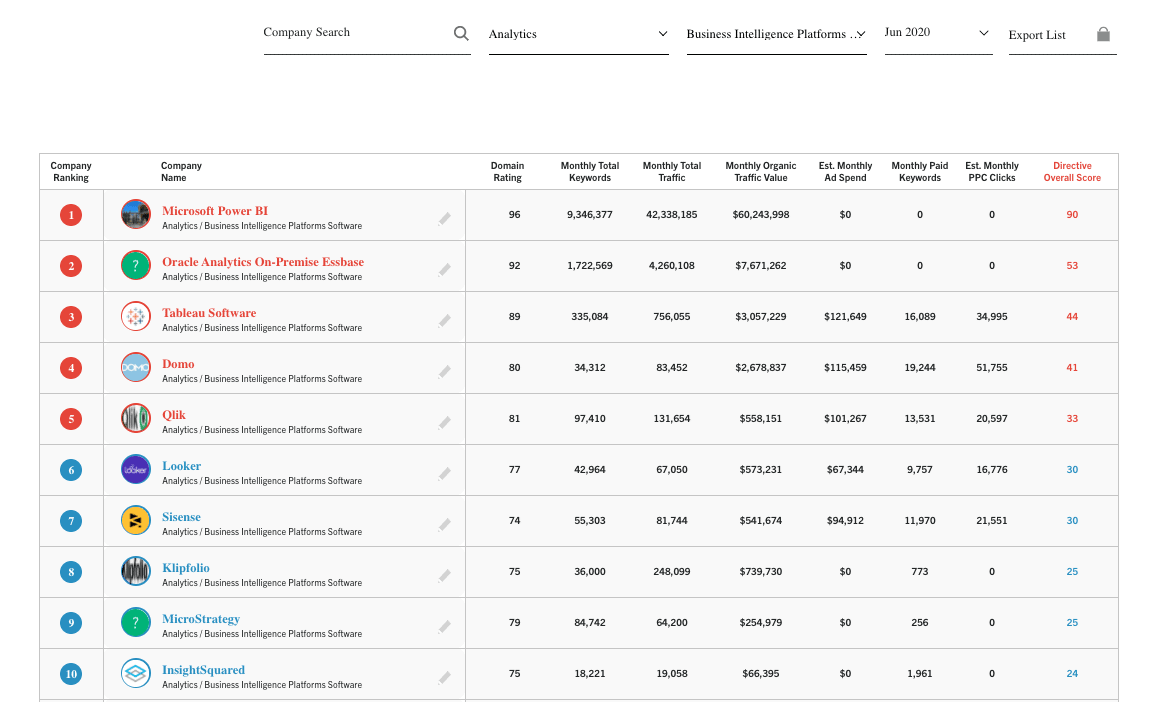 A look inside of our search marketing benchmark data tool, Pulse.
Create a course educating users what you do and reward them with a certification showing that they have a proficiency in your industry.
Perform unique research that your audience may need to make decisions about their business.
Create case studies based on similar customer success to prove with real examples that you can help them too.
Regardless of the direction that you choose, ensure that your workflow is built to promote the content effectively.
Depending on the content's intent, you can create pop-ups using tools like Optinmonster to promote particular pieces for different audiences and meet them at different phases of the marketing funnel.
Further, we must ensure that leads generated from this content can be properly fit into the lead nurturing process.
3. Lead nurturing and management
Once you develop new content and build email drip campaigns, there must be a process of integrating your sales and marketing teams to nurture and manage these leads effectively.
This is a crucial part of your content strategy.
For example, once you generate leads, where are those leads going?
What is the first email that they receive? Second? Third?
What if they fill out a request for a demo form?
You must map out every possibility of further interaction (or lack thereof) with your business. If not, you are susceptible to leads being lost in your database of contacts. That is considerable revenue that could be lost based on a lack of structure in your lead management process.
By incorporating sales and marketing, you ensure that there is no lead drop-off and a continuous flow of information from contact → lead → potential revenue. You also must ensure that there is a clear line of communication between your sales and marketing teams.
For example, here is what potential email drip campaign looks like: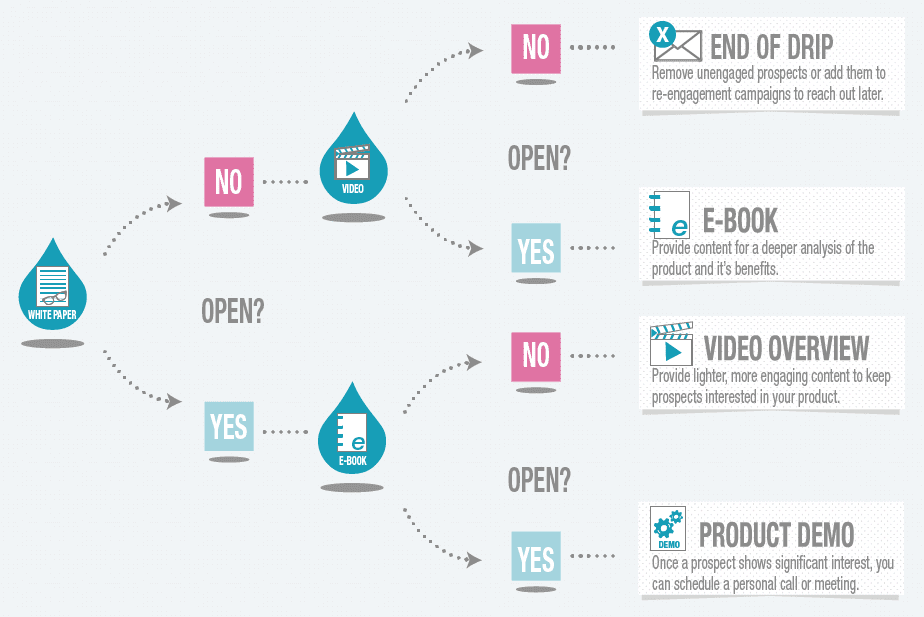 As you can see, prospects are given different forms of content that eventually lead them into a product demo or service proposal, which is where the sales team starts to work their magic.
By enriching your sales funnel with multiple pieces of content that engage your audience, you enhance your sales process and allow your sales team to interact with these potential customers with quality conversations and touchpoints.
Activation in current growth strategy
Search marketing is a powerful way to generate leads and drive revenue for SaaS companies; however, unless there is a lead nurturing process in place, it is challenging to maximize the potential of search marketing as a whole.
Although we specialize in SEO and PPC, our team can work with your in-house team to ensure that we are strategizing and creating assets that improve your lead activation and nurturing processes.
Keep reading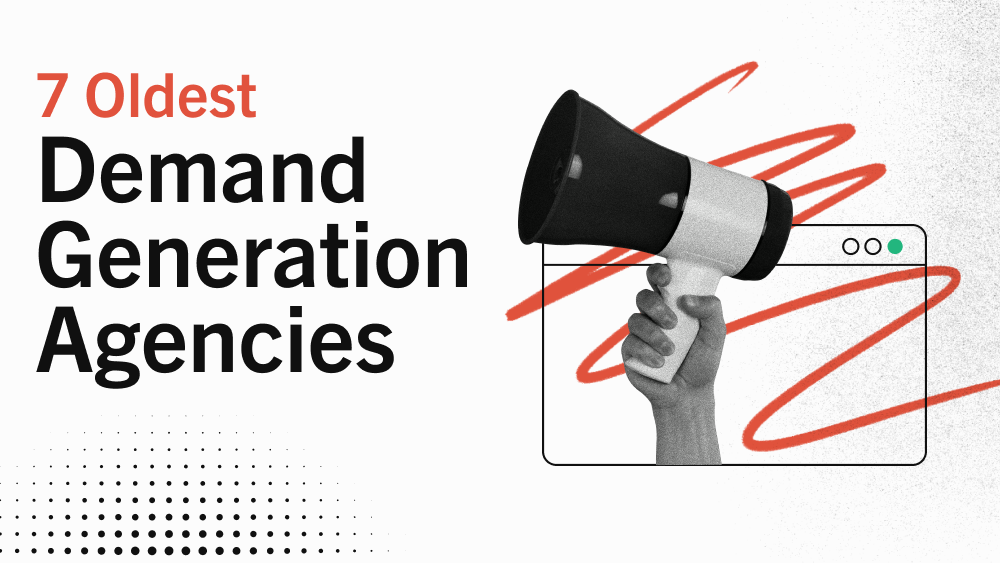 Agency Life
7 of the Oldest Demand Generation Agencies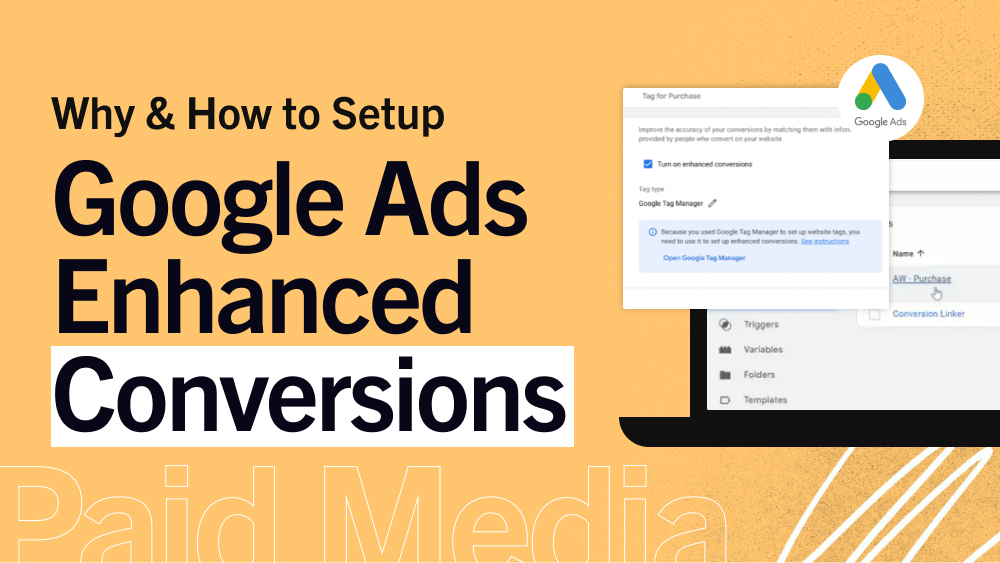 PPC
How to Setup Google Ads Enhanced Conversions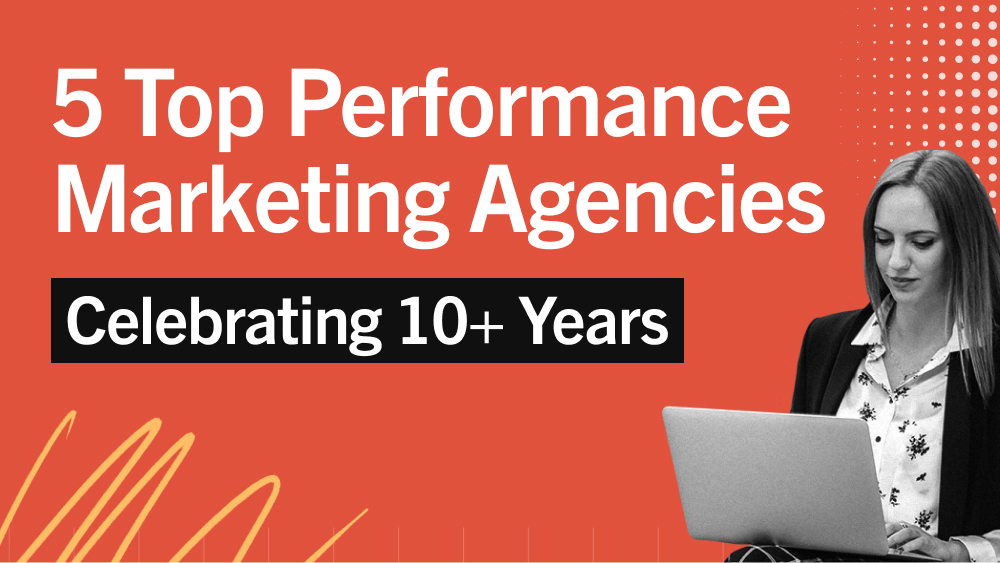 Agency Life
5 Top Performance Marketing Agencies Celebrating 10+ Years