What are Display Ads? A Beginner's Guide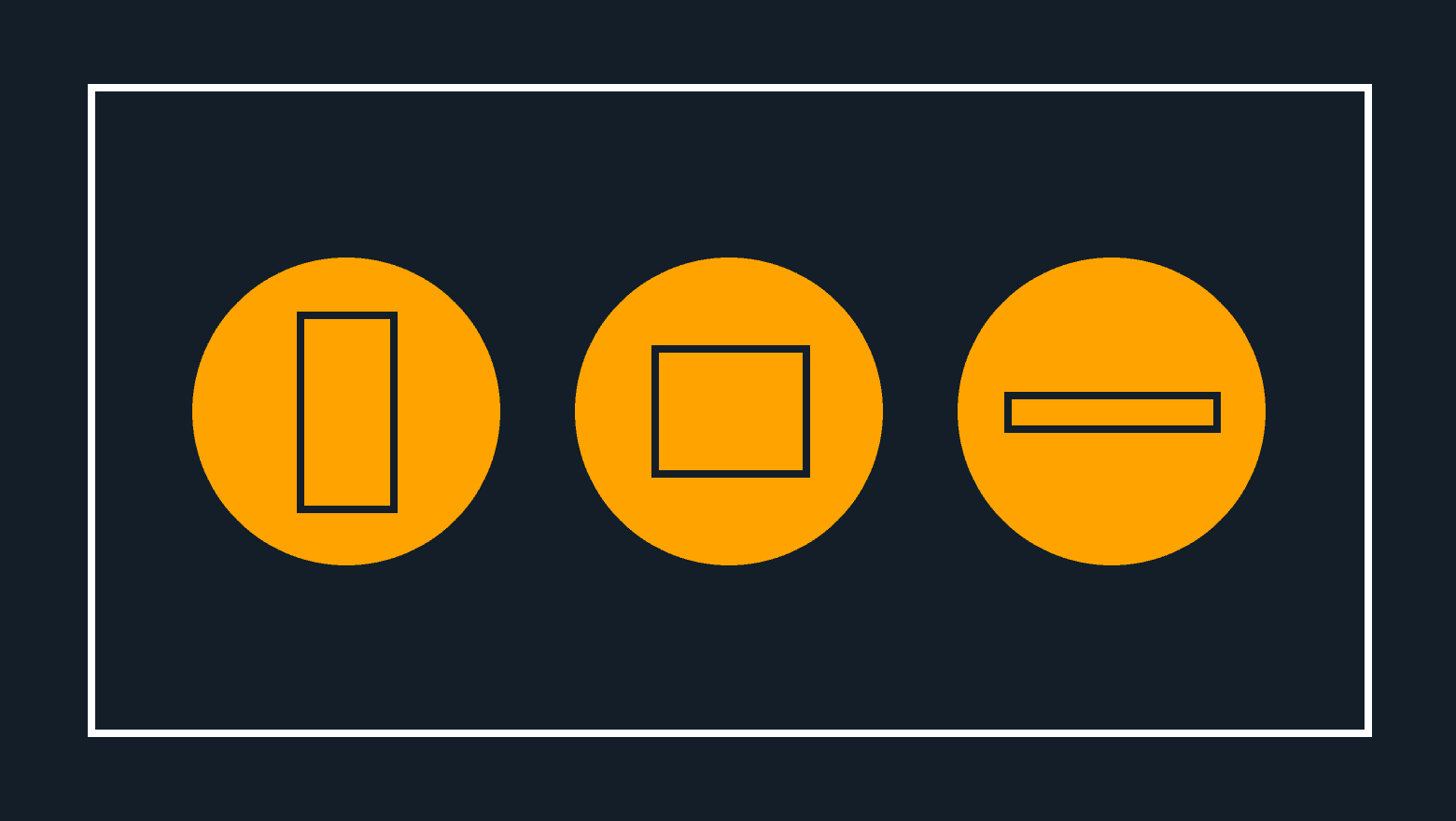 What are display ads, and how can you get them working for you?
Display ads – sometimes called banner ads – are one of the most powerful and cost-effective ways of increasing your visibility and promoting general awareness of your brand and products. They're an important part of any pay-per-click (PPC) advertising strategy, but we often see digital marketers overlook the benefits and focus their efforts entirely on search ads instead.
While display ads and search ads do play different roles overall, we think that most advertisers should leverage both.
Whether you're brand new to PPC advertising or looking to integrate more display advertising into your campaigns, we've created this beginner's guide to help you get more familiar with Display Ads and how to use them in your PPC campaigns. We'll explain what they are, how they differ from search ads, and how you can start creating your own display ads to further your campaign objectives.
What are Display Ads?
Display ads are advertisements that appear in digital media – usually on websites, but also in applications and video content. Display ads can include text or images, or they may offer a rich media experience with elements like animation or video.
Display advertising and search advertising are the two main forms of PPC advertising.
Here's the difference in a nutshell:
Search ads are text ads with strict limitations on size. Search ads are shown on the search engine results pages (SERPs) when they are deemed relevant to the search term entered by the user.
Display ads can include text, images or rich media. They are distributed across the internet through Display advertising networks like the Google Display Network or Microsoft advertising. While search ads appear only on the SERPs, display ads can appear virtually anywhere online, including inside applications, inside video content or on a social media platform.
Ad networks try to boost conversions by displaying ads on third-party websites or applications that are relevant to the contents of the ad or whose demographics match the ad's target audience.
Display ads can take on many formats to attract the attention of the target audience, send a powerful message and create a meaningful experience. They can include:
Text advertisements
Image advertisements
Expanding advertisements
Rich media ads with features like 360-degree video or other interactive elements
Mobile ads that are optimized for and exclusively target users on mobile phones
Responsive display ads that are sized automatically to fit the user's device screen
Gmail Ads that appear at the top of people's inboxes and resemble an email
What Do Display Ads Look Like?
Display Ads are easy to spot on some of the most popular websites on the net.
Here's the home page for the National Basketball Association where we can see three different display ads (outlined in red) positioned above the fold.

Image: NBA.com
Here on the home page for Major League Baseball, we can see two display ads presented above the fold.

Image: MLB.com
If you're looking for additional Display Ads Examples, a great place to start is the Facebook Ad Library where you can search by the advertiser for your favorite brands and see examples of Display Ads they've pushed on Facebook in the past. In the next image, we're looking at the entire Facebook advertising history for SEMrush, one of our favorite SEO software tools.
Image: Facebook Ad Library
In total, the Google Display Network includes more than 2 million websites, videos and applications where display ads can appear. With tools like the Facebook Ad Library available, there are plenty of examples and source material available for digital marketers looking to craft Display Ads for their PPC campaigns.
How Does Display Advertising Work?
Display ad networks are the main players in display advertising. Their role is to connect digital marketers and their display advertisements with relevant target audiences by maintaining a large network of publishers and available ad spaces in every corner of the digital world. Here's a basic overview of how to set of display advertising with one of these networks:
Determine a Campaign Objective – As with all PPC campaigns, you should start by setting a goal for your campaign. This could be to generate sales, identify qualified leads or increase brand awareness.
Explore Targeting Options – After you set an objective, you'll have several options for how to target your campaign. You can target your ad to websites with a specific population or demographic, to websites or platforms about a specific topic, target users with a specific interest or even try to have your ad featured on a specific website (sometimes called a managed placement). If you don't want your advertisement appearing in certain places, you may be able to define exclusions as well.
Keywords and Bidding – Ad networks typically use a bidding system to determine which ads are shown, how they are placed and how much they will cost. Digital marketers set their maximum cost-per-click for each specific keyword they wish to target. On the Google ad network, digital marketers can bid for topic targeting the same way they would bid for specific keywords.
Design Creative – The next step is to design ad creative in your desired format. You'll need to design creative that fits in the ad space you're purchasing, so it's important to be aware of the best performing and most common display ads supported by Google or the ad network of your choice.
Optimize Your Campaign – Once your ads are being displayed on target platforms, you can optimize your campaign in many ways. Modify your ad creative, adjust your keyword targeting or change your bidding strategy with the goal of maximizing results from your display ads and moving towards your chosen campaign objective.
How to Create Display Ads
Almost ready to create your first display ads? Here are the six basic elements you should think about when designing creative for your next PPC campaign.
Ad Sizing – The size of your target ad space determines the size of your canvas when creating your display ad, so it's important to be aware of ad sizing before you start designing.
Readability – Your display ad needs to be accessible for your target audience. It should use few words with simple language and be easy to read. Always try to match your ad copy and creative to the target audience.
Headline – The headline is the largest text in your ad and the text most likely to grab someone's attention. An eye-catching headline is much more likely to get you noticed, so spend time getting this part just right.
Imagery/Media – This is your opportunity to get creative and really communicate with your audience. Use your best quality video content or high-definition imagery to tell a story about your brand or product and encourage viewers to click through and see what you have to offer.
Offer – Your offer connects to your overall campaign objective. Your display ad should give your audience a clear idea of what they should expect if they click through – what exactly are you offering? Whether it's a product, a service, a webinar or a newsletter, you need to sell it in clear and concise terms to your target audience.
Call-to-Action – Every great advertisement includes a call-to-action that encourages the audience to follow through and fulfill our campaign objective. For a display ad, we want the audience to click on the ad itself, so a "Click Here" or "Get It Now" button works great depending on the specifics of your offer.
3 Display Ad Tools You Should Try
Figuring out how to create display ads that perform well is one of the major hurdles that digital marketers need to overcome on their way to PPC success. Thankfully, you don't have to be a professional copywriter or a graphic design expert to create effective Display Ads. Check out these three tools that make it easy for just about anyone to design attractive Google or Facebook advertising creative.
Wordstream Smart Ads Creator
Image: WordStream Smart Ads Creator
WordStream Smart Ads Creator automatically creates display ads for you using text and images that already exist on your website. Simply type your URL into the web-based interface and the Smart Ads Creator will automatically scan your website for text and images, then combine them into display ads of all shapes and sizes. You can then modify the ads to get them just right before emailing them to yourself and saving them for use in your campaigns.
SEMrush's Ad Builder
The SEMrush is still in beta testing at the time we're writing this, but it looks very promising. The tool provides a simple interface where digital marketers can design and customize display ads of all sizes. It has a tracking functionality and supports dynamic keyword insertion, which helps boost ad relevancy for specific customers. You can also enter the URLs of your competitors and see the display ads and search ads they're currently deploying on the Google network.
Image: SEMRush Ad Builder
Bannersnack
Bannersnack offers the most complete tool for designing display ad creative. Marketers can choose which size they'd like to work with and design from scratch or using one of 100+ templates. There's a huge available selection of elements like stock photos, CTA buttons, illustrations and more, along with a set of 8 tutorial videos to help you get started. When it comes to display ad tools for digital marketers, Bannersnack is our current number-one choice.
Image: Bannersnack Editor
Summary
We hope this resource helps you get started with display advertising!
With the tools and resources we provided, you should understand what a display ad is, how it differs from a search ad, the most important design elements and how to create your own display ads using one of the tools we've recommended.
You're not a beginner anymore!