What is Technical SEO and Is It Important?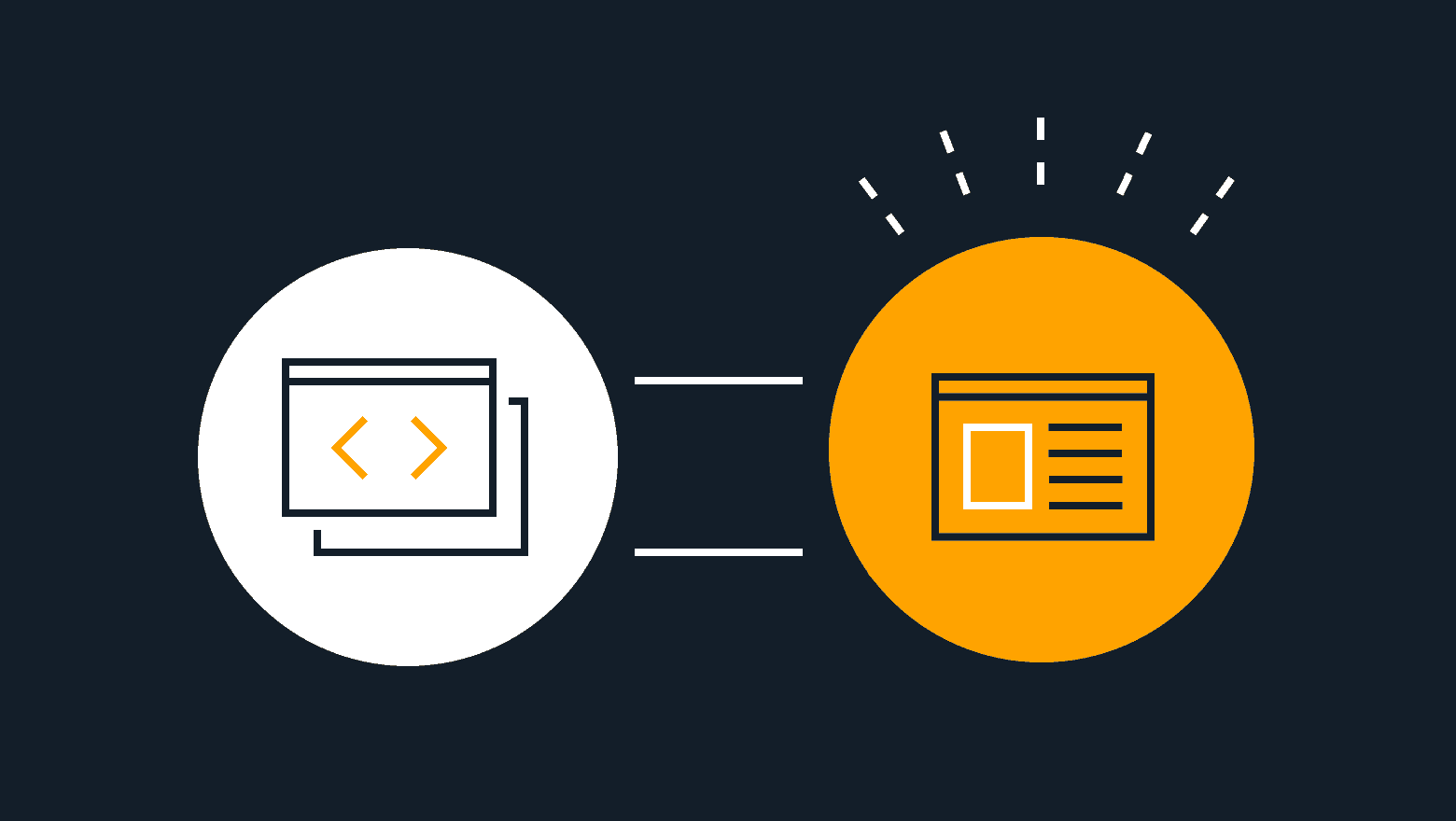 Technical SEO is the aspect of search engine optimization that focuses on the technical implementation of your website, rather than its content, link profile, or other search engine ranking factors.
While the concept of technical SEO dates back to the early days of search engines and the first search engine web crawlers, the latest generation of digital marketers may still be wondering:
What is technical SEO?
Is technical SEO still important?
What technical SEO elements should I be focused on?
To help you get a handle on technical SEO for the websites you manage, we've created this short guide with answers to all of your questions. We'll explain exactly what technical SEO is, why it's still a crucial part of SEO and how you can get started.
How Does Technical SEO Work?
Search engine optimization is all about understanding the ranking factors that search engines like Google use to rank your web page, then optimizing your web pages to perform well based on those ranking factors.
Search engine ranking factors can be broadly divided into four categories (with some overlap):
Off-Page Ranking Factors – Measured on other websites, including links, local citations, directory listings, social mentions, and many more.
User Experience Ranking Factors – Google measures user experience on your website by collecting user behavior data from users who interact with your website via the Chrome Browser.
On-Page Ranking Factors – Measured on your website at the page level, including factors like content length, title, keyword targeting, authorship, and many more.
Technical Ranking Factors – Measured on your website, sometimes at the page level but frequently at the domain level. Includes factors like page loading speed, website security, link functionality and more.
If you're working to improve the performance of your on-page ranking factors, you're doing on-page SEO.
Similarly, if you're working to improve your off-page ranking factors, that's off-page SEO.
Technical SEO is simply SEO work that focuses on optimizing for technical ranking factors.
Why is Technical SEO Important?
Technical SEO is still one of the most important factors that determine whether you can successfully rank your website.
Here's why: Even though your website might be designed for human users, web robots and computerized algorithms determine how your website performs in the search engine results pages (SERPs).
Search engines like Google use web robots known as crawlers to crawl and index every new page on the Internet and monitor updates to already-known pages. Crawlers on your website analyze both on-page and technical ranking factors to help Google decide whether it should rank your website and what keywords you should rank for.
Poor technical SEO could mean that your website performs poorly on this assessment, or it could mean that search engines have difficulty crawling your website at all. Either way, the result is the same: no search rankings, no organic traffic, and no revenue growth.
With effective technical SEO, you're making your website as easy as possible for crawlers to comb through and analyze all of your most important content. You're also addressing a range of known ranking factors that search engines look for when assessing the technical quality of your website.
When these optimizations are combined, Google recognizes the professional implementation of your website and will reward you with higher rankings in the SERPs.
Next, let's review some of the most important ranking factors that you'll address as part of your technical SEO efforts. We'll give a basic overview of each one, explain why it's important and highlight the easiest ways you can start taking action.
Technical SEO: Six Factors to Consider
Crawlability
Overview: Before prospective customers can find your website in the SERPs, search engines must be able to crawl and index your web pages. Crawlers use the links on your website to navigate between pages, sending additional data to Google's databases with every new URL they encounter. Crawlability issues occur when crawlers can't navigate your website efficiently, or can't access parts of it. Pages that are missed by crawlers won't appear in search engine results.
Next Steps:
Configure robots.txt
Create an XML Sitemap
Submit your sitemap to Google
Page Speed
Overview: Google has indicated in the past that page speed is one of the ranking factors used in its search algorithm. Google uses measurements from its own test servers (lab data) and user behavior data from Chrome User Experience Report (field data) to assess the speed and performance of every web page in the index and adjust their search rankings accordingly. Page speed can also have a significant impact on the user experience of visitors to your website. Faster page loading times have been experimentally correlated with a lower bounce rate, more time spent on-page, increased conversions, and increased revenue.
Next Steps:
Use the Google PageSpeed Insights tool to analyze your website, find out how fast your pages load and identify technical optimization opportunities to improve your page speed.
Security
Overview: Search engines want to avoid sending their users to websites where their personal data could be placed at risk due to poor data security. Users also expect security and privacy when browsing your website or transacting with you online. The standard technology for securing data transfer between your website and a client browser is called Secure Sockets Layer (SSL). Google strongly prefers to rank websites with a valid SSL certificate. Even websites with a valid security certificate may have configuration errors that result in crawling/indexing issues and ranking penalties.
Next Steps:
Deploy SSL on your website
Visit Google's HTTPS guidelines for more information on implementing SSL as part of technical SEO.
Page & Content Issues
Overview: Issues with the organization, navigation, internal linking, and duplication of web pages and content can have a significant negative impact on your search rankings. Some websites produce multiple versions of the same page, and there's no indication for crawlers as for which version should be indexed. Search engines also dislike duplicate content (it's perceived as spam), so any duplication of pages will likely hurt your search rankings. Duplicate headers and title tags across pages are another issue that might be overlooked in a page-level analysis but should be reviewed in a technical analysis.
Next Steps:
Use canonical tags to tell search engines which page to index when several copies of a page exist
Avoid duplicating the same content on multiple pages of your website
Optimize each page on your website for a single focus keyword and avoid keyword cannibalism
URL Structure & Internal Linking
Overview: URL structure and internal linking affect how quickly, and how thoroughly crawlers are able to crawl and index your content. The URL of each page should be carefully optimized to reflect the contents of that page. The content on your website should be organized into a pyramid-shaped hierarchy with your home page at the top, most important core pages on the next level down, and a wide base of supporting content beneath. The internal linking structure of your website should reflect this hierarchical content structure. Both human and robot users should be able to navigate through the content hierarchy and find all of your content using internal links. Every piece of content on your website should be accessible within a maximum of 3-4 clicks from your home page.
Next Steps:
Optimize URL structure
Reduce average crawl depth for all content
Fix or remove broken 301 redirects
Fix or remove broken internal links (404s & 5xx error pages)
What are the Best Technical SEO Tools?
Every digital marketer should understand how to conduct a technical SEO site audit using the latest SEO tools. Here are five tools we can recommend to help get you started.
Digital marketers can use the SEMrush Site Audit tool to crawl any website and automatically detect technical SEO opportunities. This technical SEO audit tool effectively diagnoses and recommends fixes for issues related to crawlability, site speed, internal linking, site security and more.
Search console is part of Google webmaster tools and contains some useful SEO-related capabilities for digital marketers. The tool can be used to fix indexing problems, troubleshoot functional issues and verify whether Google is able to crawl your website.
SEO Browser does something very unique and valuable for digital marketers. This free SEO tool allows you to view the contents of your web site from the perspective of a web crawler. This can give you real insight into how crawlers analyze the subject matter and contents on your pages, and why you should optimize your website in a certain way.
We've already mentioned PageSpeed Insights, but this is still one of the best technical SEO tools available for free. The data comes straight from Google, and you'll receive line-by-line diagnostic data with clearly described issues and recommendations for improvement.
SEO Spider is one of the best web crawlers available, especially for large websites over 500 pages. A single crawl from the SEO Spider gathers millions of data points from across your website, streamlining the diagnostic process for technical issues and shortening your path to effective technical SEO.
Summary
Technical SEO is still an important aspect of your overall digital marketing performance. Effective technical SEO maximizes your ranking potential on the SERPs and opens the door for loads of relevant, high-quality traffic to your website. In need of assistance addressing technical SEO issues? Book an intro call with our SEO agency for SaaS to see how we can help.