25 Stats that Prove You Need a B2B Social Media Management Company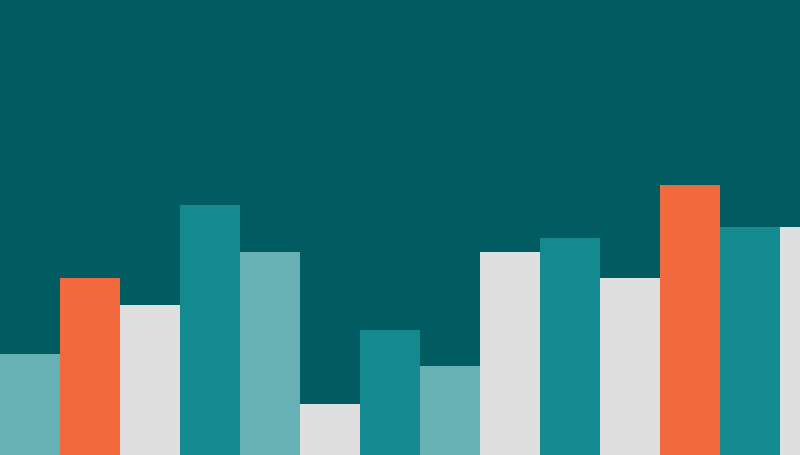 If you're not fully taking advantage of a B2B social media management company yet, it might be time to reconsider.
Although some organizations and businesses handle B2B social media management on their own, they often struggle to fully understand the capabilities of social media tools, they don't know the best practices for advertising and posting strategy, and they have a hard time translating their efforts into real, tangible ROI.
That's where a reliable B2B social media management company can help. Working with external experts who come to know and understand your organization, you can not only free up more time to focus on other marketing initiatives, but you can also rest assured you're outsourcing to a team who has the experience and proven track record to execute your social media activity in the best possible way.
What's shocking is that only 22% of social media marketing activities are performed by outside agencies, according to data from CMO Survey. That's less than one-fourth of businesses who are taking advantage of an opportunity to hand over social media management to a reliable, results-driven agency that knows exactly what to do.
If you still need convincing that you need a social media management company, take a look at the 25 statistics we've outlined here. You'll see that not only is social important, but how working with an external resource can help effectively measure efforts, drive ROI, and overcome common obstacles.
Social Media: Home to Relevant, Active Audiences
Some businesses struggle to see the value in social media, and rather than a business and marketing opportunity, they see it as a place for people to waste time sharing silly cat videos. But in reality, the marketing potential for social platforms is vast.
Today, social media is a place where people are spending an inordinate amount of time. Look around the next time you're in a restaurant–people are looking at social networks on their phones. With so much attention being diverted to these channels, it's almost foolish not to have a presence here. Go where the eyeballs are. These stats are a testament to the audience that's just waiting to be tapped into via social media marketing.
1. YouTube reaches more U.S. adults aged 18–34 than any cable network. – JeffBullas.com
2. 52% of online adults now use two or more social media sites. – Pew Research
3. Of the 7.2 billion people on earth, 2.1 billion are active on social media. – LinkHumans
4. 65% of adult Internet users in the U.S use social media. – Pew Research
5. Facebook accounts for 15.8% of total time spent on the Internet. – RocketPost
Important for B2B Marketing
Not only does social media present a content-hungry audience, but other B2B businesses can testify to how effective it is for building relationships with customers, for driving sales, and for sharing information. However, without an understanding of how platform algorithms play into content exposure and benchmarking metrics for measuring success, many companies invest a lot of time on social media–only to get poor results in return.
Again, this makes the case for working with a social media management company who knows how to get the right message to the right people at the right time. Take a look at the stats in this section, which help paint a clear picture of how important social media is for business marketing–and how widely it's being adapted by companies large and small.
6. 83% of marketers indicate that social media is important for their business. – Social Media Examiner
7. 42% of marketers say Facebook is critical or important to their business. – State of Inbound Marketing
8. 96% of small business owners/marketers use social media marketing, and 92% of those agree or strongly agree with the phrase, "Social media marketing is important for my business." – Social Media Examiner
9. 93% of marketers are using social media for business. – SMV13
10. 84% of CEOs and VPs say they use social media to help make purchasing decisions. – B2C
Want to Increase Leads For Your Business?
We would love to take a look at your current search engine positioning and analyze your growth potential within your industry!
ROI of Social Media
While most social media platforms offer free accounts, they often generate the most ROI when deployed strategically–and in conjunction with paid advertisements. Channels like Facebook, Instagram, and Twitter allow users to target their promoted messages to highly relevant audiences with user-determined budgets and run times. This is great news–if you know what you're doing.
Social media management companies work as partners with their clients to ensure that paid and non-paid content work together to speak to target customers and to ultimately drive conversions. These stats indicate that when executed effectively, social media is a powerhouse for driving sales and providing massive return on investment.
11. Overall marketing budgets devoted to social media marketing is expected to increase from about 10% on average to nearly 25% within the next 5 years. – B2C
12. Social media has a 100% higher lead-to-close rate than outbound marketing. – State of Inbound Marketing
13. Social media advertising revenue will reach $9.8 billion in 2016. – LinkHumans
14. 73% of consumers are likely to buy from a brand that responds to them on social media. – Hubspot
Reasons to Work with a Social Media Management Company
Now that we've covered the value and opportunities social media provides, it's time to take a hard look at the reason so many companies fail in the face of social media execution. For some, it's simply a matter of not having enough time to develop worthwhile, brand-cohesive content. For others, it's a struggle to manage, measure, and translate their efforts into worthwhile marketing activities.
With a social media management company, these concerns are completely addressed. A great agency will provide you with regular metrics indicating success, and take the hassle out of creating regular, interesting content that resonates with the target market.
15. 60% of marketers identify "measuring ROI" as one of their top 3 social media marketing challenges. These are followed by "tying social activities to business outcomes" (50%) and "developing our social media strategy" (48%). – Simply Measured
16. 43% of digital marketers say social media is one of their most effective tactics, but 49% call it one of the most difficult (and that it's more difficult to execute than any other medium). – TNW
17. 34% of small businesses have no social media presence at all, and 36% of those who do never respond to customer comments online. – DMA
18. 52% of marketers cite difficulties in accurately measuring ROI as their biggest source of frustration in social marketing. – Adobe
19. Only 22% of businesses use dedicated social media measurement platforms. – Simply Measured
20. 81% of marketers would increase spending on digital, mobile, and social channels if they could better track ROI. – Compete
21. One-fourth of companies lack a social media team that can dedicate time to strategic content. – i-SCOOP
22. Only 33% of customers think companies do a good job of responding to engagement on social media channels. – eMarketer24.
23. The average response time for companies to address social media comments is 11 hours. – eMarketer
24. 50% of marketers struggle to tie social activities to business outcomes, while 48% struggle to develop a clear strategy. – Simply Measured
25. 42% of social media administrators don't know how to use the data gathered on social media to inform business decisions. – Statista
Key Takeaways
The 25 statistics we've covered here are just a sample of the statistics and case studies on the social media environment, but they do begin to illustrate the reality of how complex, yet beneficial, social media management can be. Social media seems like an easy thing to throw into the marketing mix, but in reality, when executed poorly, it can actually be a poor reflection of the brand.
Let's look at some of the key takeaways these stats indicate:
The audience for social media is large
Users are spending a lot of time on social platforms
The ROI for social media is dramatic when executed correctly
Social media is widely adopted as a key business marketing activity
Businesses are struggling to effectively manage and measure social media
Data interpretation is difficult for many social media administrators
So what's the big idea we can we glean from these facts and figures?
Before moving forward with a lackluster, afterthought of a social media presence, it's important to think about if your internal team has the knowledge, skills, flexibility, and time to carry it out as a home run.
If not, you may need to consider looking to an external resource that has the ability to put laser focus on this aspect of your marketing. With so many options for hiring out social media support, it's worth considering before moving ahead working with limited internal resources.
Find a Social Media Management Company Today
Working with a social media management company that knows your unique business goals, you can get your brand in front of a highly relevant audience in a strategic, tried-and-tested way.
No guessing, no "winging it." Your team has more time to focus on other internal and external marketing opportunities without having the keep up with the ever-changing rules and stipulations of every different social platform.
Ready to check out a company that can help?
Keep reading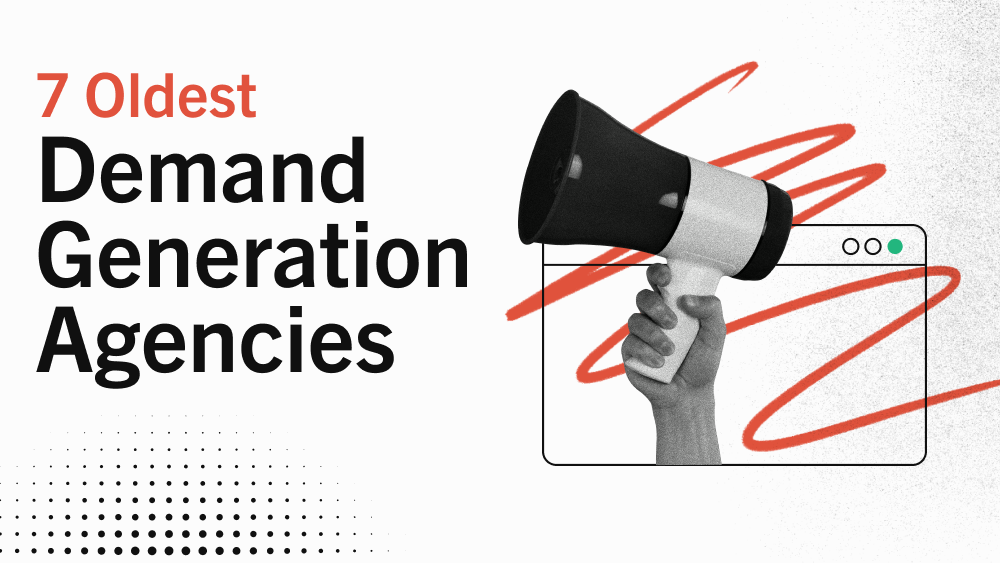 Agency Life
7 of the Oldest Demand Generation Agencies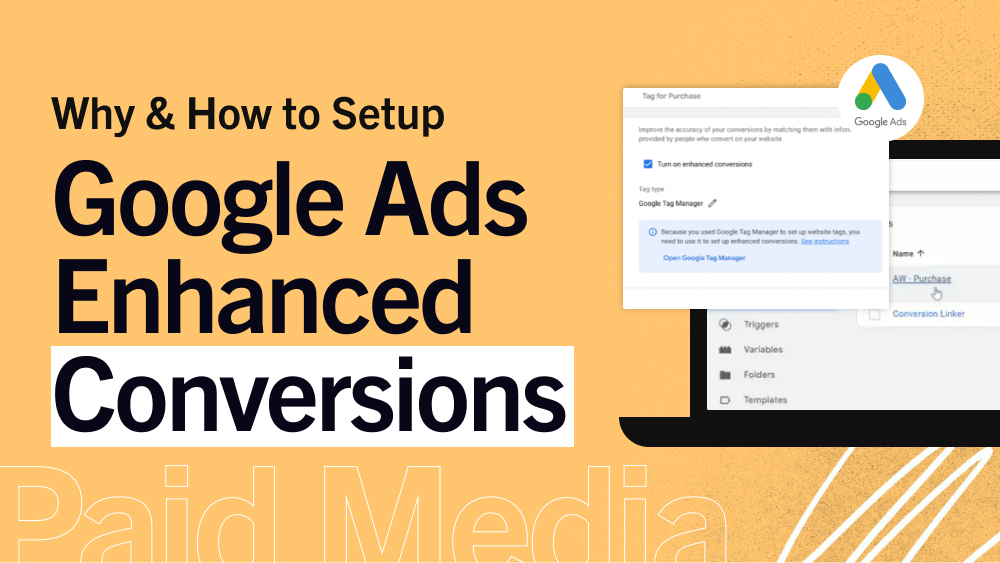 PPC
How to Setup Google Ads Enhanced Conversions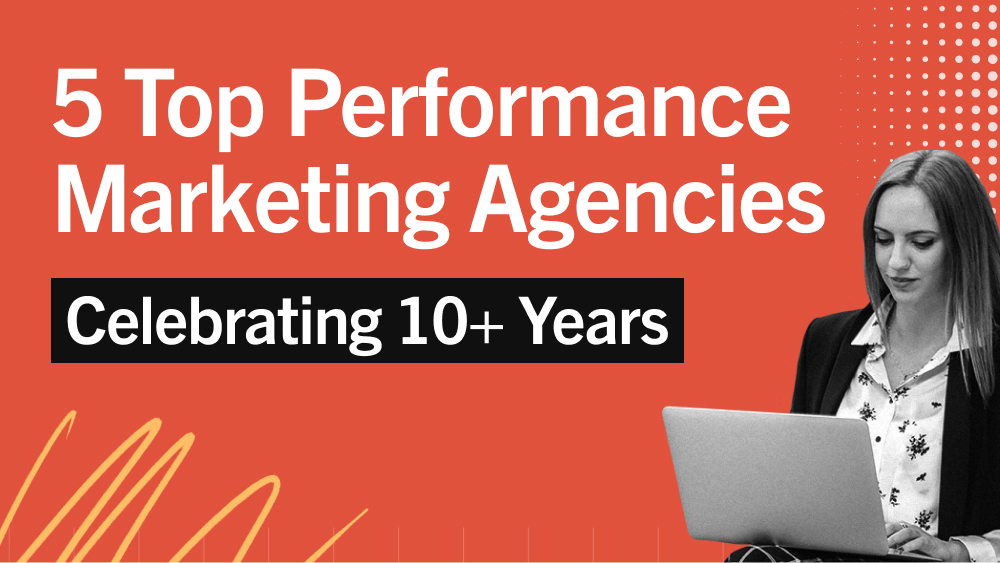 Agency Life
5 Top Performance Marketing Agencies Celebrating 10+ Years