What are Google Search Partners? Everything You Need to Know
Looking for more information about Google Search Partners?
The Google Search Partners program has been in operation since 2003, yet many digital marketers aren't fully aware that their search advertisements may be showing on Google Search Partner websites as well as in the Google search engine results pages (SERPs).
Adding to the confusion, Google doesn't exactly provide a lot of search partner data to advertisers. There are very few published details about the program, no public registration link, and Google has never published a list of program participants. These factors make it difficult for digital marketers to get a handle on how Google Search Partners works and how they can optimize their ads for display on partner websites.
To make things easier, we've collected all the most up-to-date information about the Google search partners program and compiled it into this short guide with everything you need to know.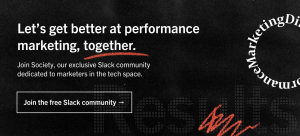 What are Google Search Partners?
Google Search Partners are websites that have partnered with Google to show ads from the Google Search network.
This extends the available ad space that Google can use for search ads to include other websites in addition to the Google search results pages.
Google search partners can shows ads from the Google search network on their internal search results pages, on-site directory pages, or on other search-related pages.
Which Websites are Google Search Partners?
When it comes to understanding Google search partners, two of the biggest mysteries are:
What websites are part of Google search partners?
Where and when will my ads be shown on Google search partner websites?
To shed some light on both of these questions, we've dug up some notable examples so you can exactly the finds of ad placements that Google is offering through the search partner network.
Image: Ask.com Search Results
Type any search query into the Ask.com search engine and you'll be met with search advertisements from the Google Search Network. These ad placements are strikingly similar to what you would see on Google's own results pages – they even include Google Ad Extensions.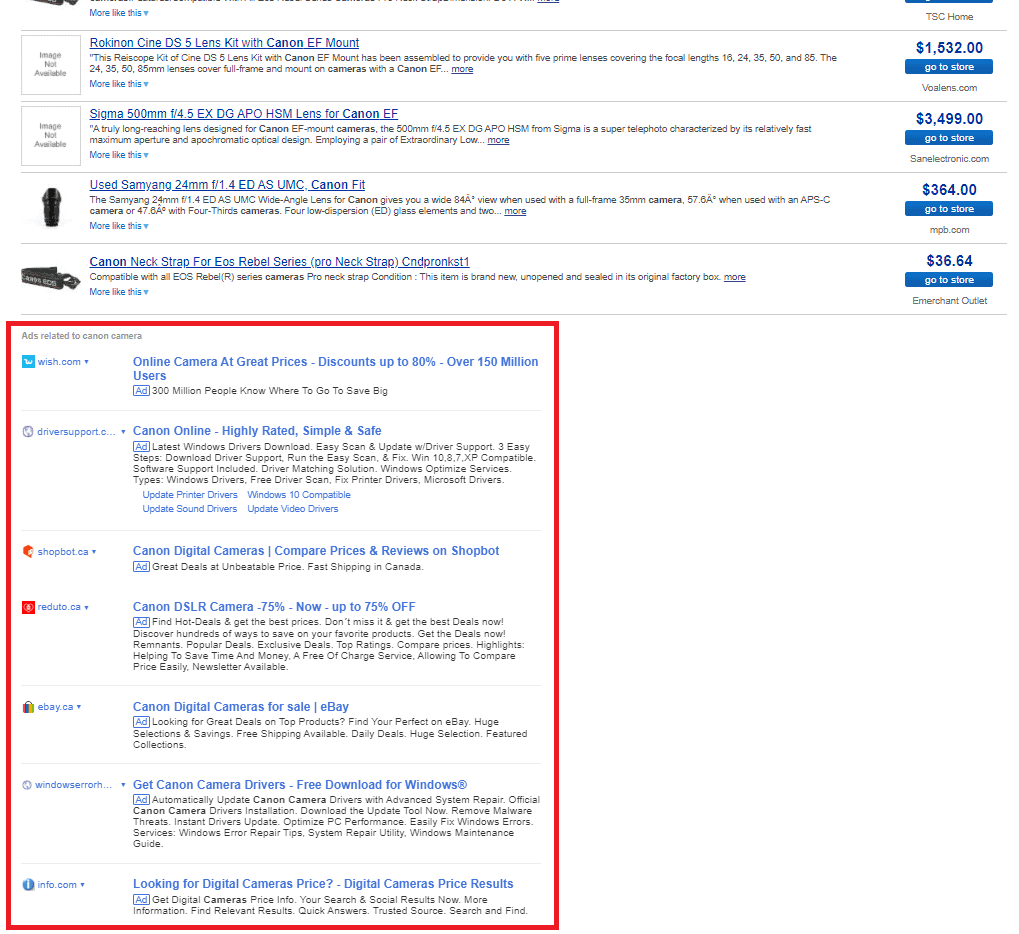 Image: BizRate.com Search Results
BizRate is a comparative shopping website and a member of Google search partners. However, the search ads presented on this page are very different from those that appear on the search engine results pages of Google. These ad slots are located far below the fold, at the very bottom of the results for this product search.
Image: Excite.com Search Results
Excite.com is another search engine that returns ads from the Google search network along with its results. These ads are similar to the text ads seen on Google's own search engine results pages, but you'll notice one major difference. The top three advertisements shown here come with a "Visit Website" CTA button that would not appear there on Google search results. This button draws further attention to the advertisement and is also used by other search engine websites in the Google Search Partner network.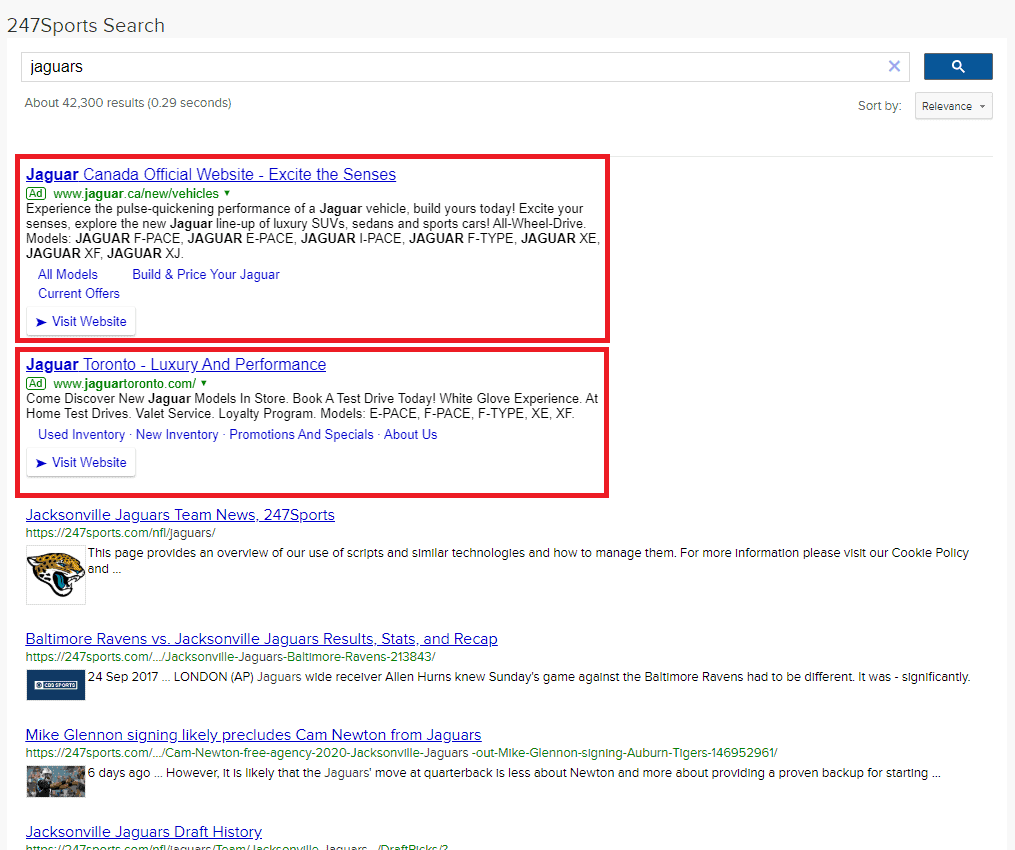 Image: 247 Sports Search Results
24/7 Sports is a sports news website that's affiliated with Sportsline and CBS Sports. The website offers a search function that's enhanced by Google and we can see from the presence of search ads here that 24/7 Sports is participating in the Google Search Partners program.
For our test query here, we typed in the phrase "Jaguars". Now, it should be contextually obvious (because we're searching on a sports website) that we're interested in the Jacksonville Jaguars NFL team, but notice what came up on our search results? We're getting ads for Jaguar luxury vehicles! It's almost as if Google's algorithm doesn't take into account that the search is being performed on a sports website because it seems to miss out on that important contextual clue and serves an irrelevant advertisement as a result.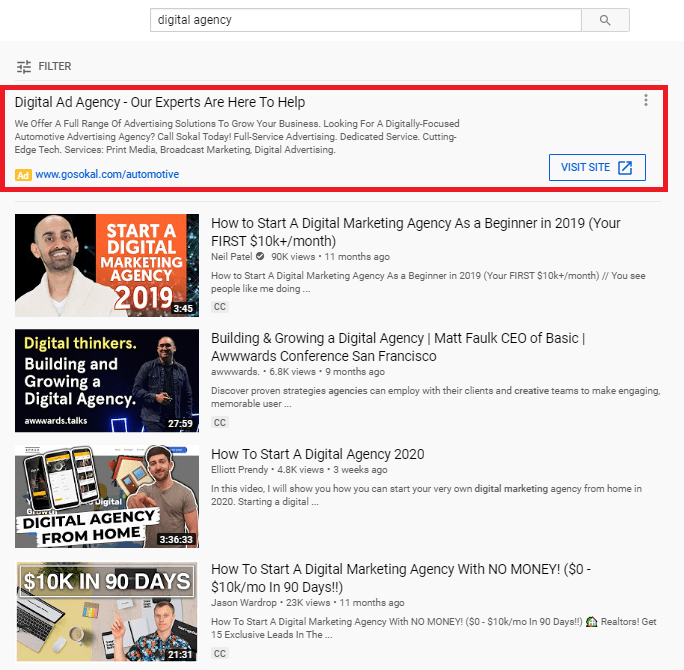 Image: YouTube Search Results
While many smaller websites do participate in the Google Search Partners program, we shouldn't forget larger websites like YouTube and even Google Shopping that sometimes show Google Search Ads as part of their search results.

Should You Optimize Your PPC Campaign for Google Search Partners?
Google Search Partners are included by default in new PPC search campaigns. To get the best results with your campaigns, you should either optimize your ad campaigns to efficiently target these ad placements, or remove them from your PPC campaigns altogether.
Looking at the examples above, you can get a sense of why some digital marketers prefer to remove Google Search Partners from their PPC campaign targeting.
Some of the ad slots offered by Google Search Partners are simply not good (positioned far below the fold, compared to ads on the Google SERPs which are usually at the top of the page), and users conducting searches on websites other than Google may have different search intentions that no longer match the contents of your ad, even when it seems relevant to the Google algorithms.
This is likely why Google made the decision that click-through rates (CTR) for search ads displayed on Google Search Partner sites should not impact ad quality score – because they're already less likely to generate clicks that result in relevant user experience.
How to Include or Remove Google Search Partners from Your PPC Campaign
Digital marketers should be aware when creating a new PPC search advertising campaign that Google Search Partners will be targeted by default. Many digital marketers do not know this, and it is not immediately apparent as Google Ads does not tell you the name of the website on which your advertisement appeared.
If you'd like to avoid having your ads displayed on Google Search Partner websites, there are just a few steps you'll need to take:
Start by signing in to Google Ads
Navigate to the Campaigns tab and choose a campaign that you'd like to edit. If you have no active campaigns, you will need to create a google search campaign.
Once you've made your selection, open campaign settings by choosing the "Settings" option on the left sidebar.
You'll see a list of settings for your campaign, including one that says "Networks". If Google Search Partners are currently selected for this campaign, the interface should look like this:


Image: How to Remove Google Search Partners from Your PPC Campaign

Click on networks and you should be able to un-check the box that says "Include Google search partners". Once you click Save, your PPC campaign will no longer show ads on websites in the search partner network.
Summary
In conclusion, understanding Google Search Partners and how they can impact your advertising efforts is crucial for any business looking to maximize its online presence. Google Search Partners offer a unique opportunity to reach a broader audience beyond the Google search engine, but it's important to ensure that your campaigns are optimized for this network to avoid wasting your advertising budget. By analyzing your data, testing different strategies, and monitoring your results, you can make informed decisions about whether Google Search Partners are a good fit for your business and how you can leverage this network to drive conversions and grow your business. With the right approach, Google Search Partners can be a valuable addition to your digital marketing toolbox and help you achieve your business goals.
If you'd rather focus on optimizing for Google search results (where the action is), there are organic and paid strategies that you can implement to see the growth you want for your tech company. At Directive, we specialize in Customer Generation and have a proven track record of delivering exceptional results for our clients.
Book a call with us today to learn how you can drive meaningful growth and achieve your business goals!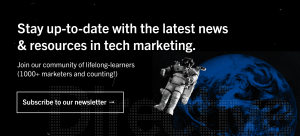 Keep reading
Agency Life
Top 5 Oldest Performance Marketing Agencies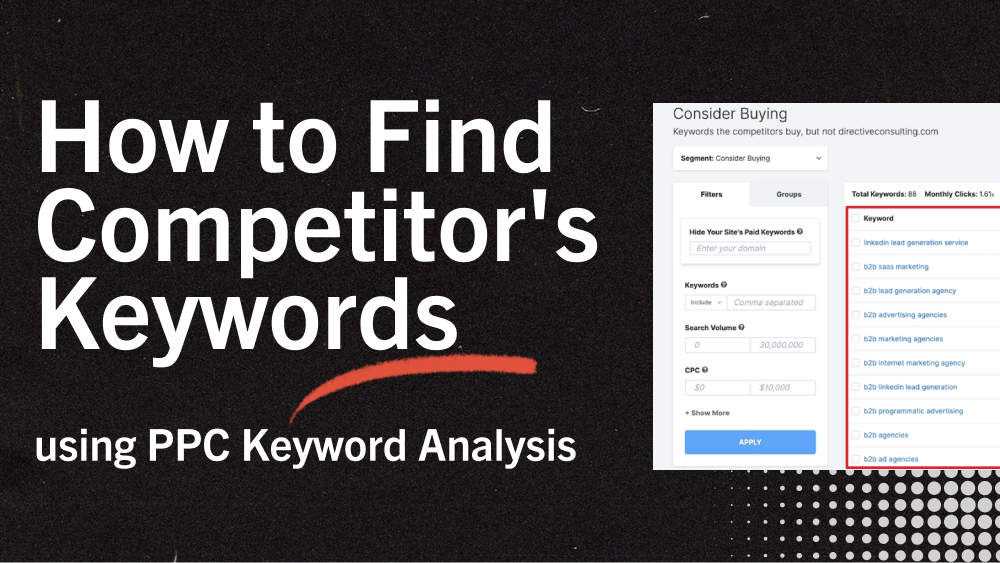 PPC
How to Find Competitor's Keywords with SpyFu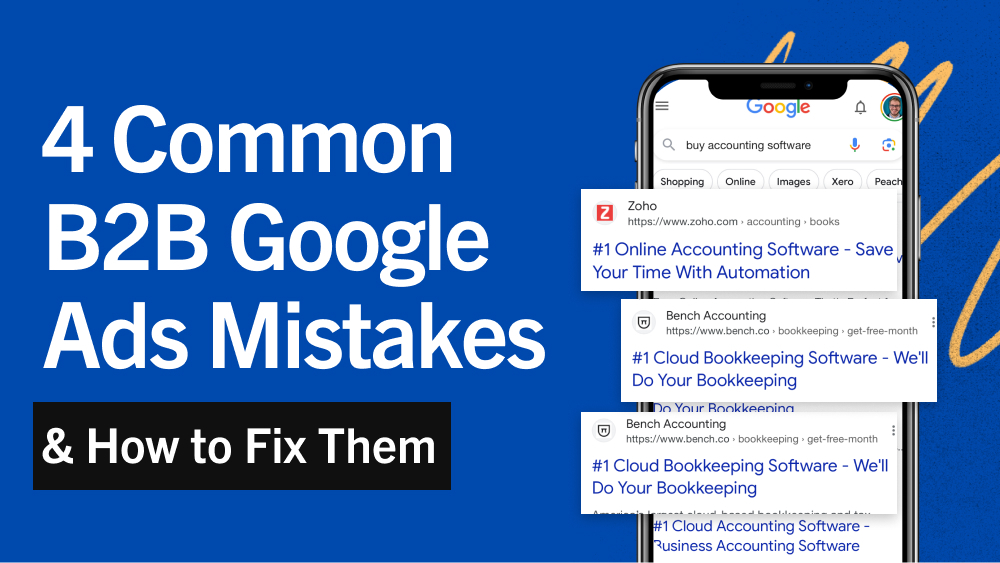 B2B
4 Common B2B Google Ads Mistakes and How to Fix Them