How to Combine Content + SEO So Self-Serve Buyers Choose You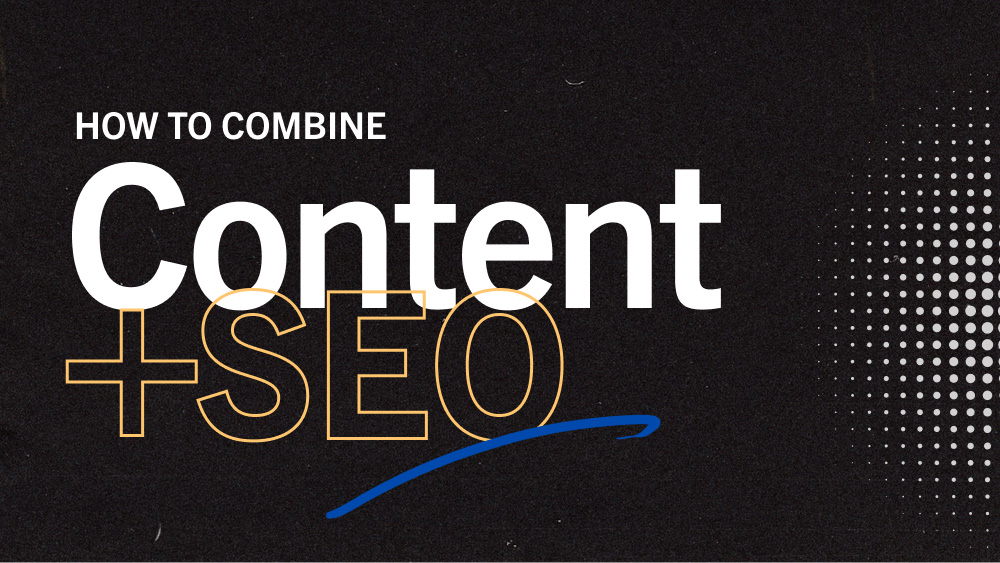 Today, we're in the era of the self-serve buyer. In fact, virtually 100% of buyers want to self-serve part or all of the buying process. Therefore, to become your buyer's vendor of choice, you need to develop content assets and touchpoints that will guide their decision-making process toward your business.
In other words, before making content that showcases how your product or service can serve your ICP, you need to focus on what jobs they need your content to do to guide them in their decision-making process.
To make sure you're showing up with value, you need a cohesive content and SEO strategy that's aligned with your buyer's lifecycle and intent. Let's break it down.
The Content Marketing Conundrum
Our analysis and HubSpot research confirm that content marketing is the definitive route to securing sustainable ROI and unlocking exponential business growth.
Marketers who prioritize creating quality content are 13x more likely to achieve a positive ROI
Content marketing has a conversion rate of 14.60% (compare with 0.71% advertising CR)
Content marketing earns 3x more leads than paid search advertising
However, the reality is that most tech companies struggle to execute a cohesive content and SEO strategy and thus fail to deliver ROI.
Why?
Tech buyers consume over 13 pieces of content before making a purchase decision! If you're not generating the results you want then your self-serve buyers are consuming more of your competitor's content than your own.
To keep your content efforts from going to waste, you need to develop a cyclical and connected content strategy that aligns with your buyer lifecycle. Start looking at content more holistically rather than channel-specifically for better discoverability.

Our Blueprint for Building a Targeted Content Strategy
For long-term increases in organic traffic, qualified leads, and pipeline, you need to build an informed content strategy that aligns with your buyer lifecycle. Since content and channel requirements should be hyper-specific to your buyer, no two strategies will look alike as they should be based on where your buyers spend the most time.
A Customer Generation-backed content strategy is:
Imperial and evidence-driven
Based on complete and accurate buyer personas
Informed by paid media ads
Composed of key pieces of content opportunities that address buyer needs
Aligned with click-through content experience
Properly connected for accurate tracking and attribution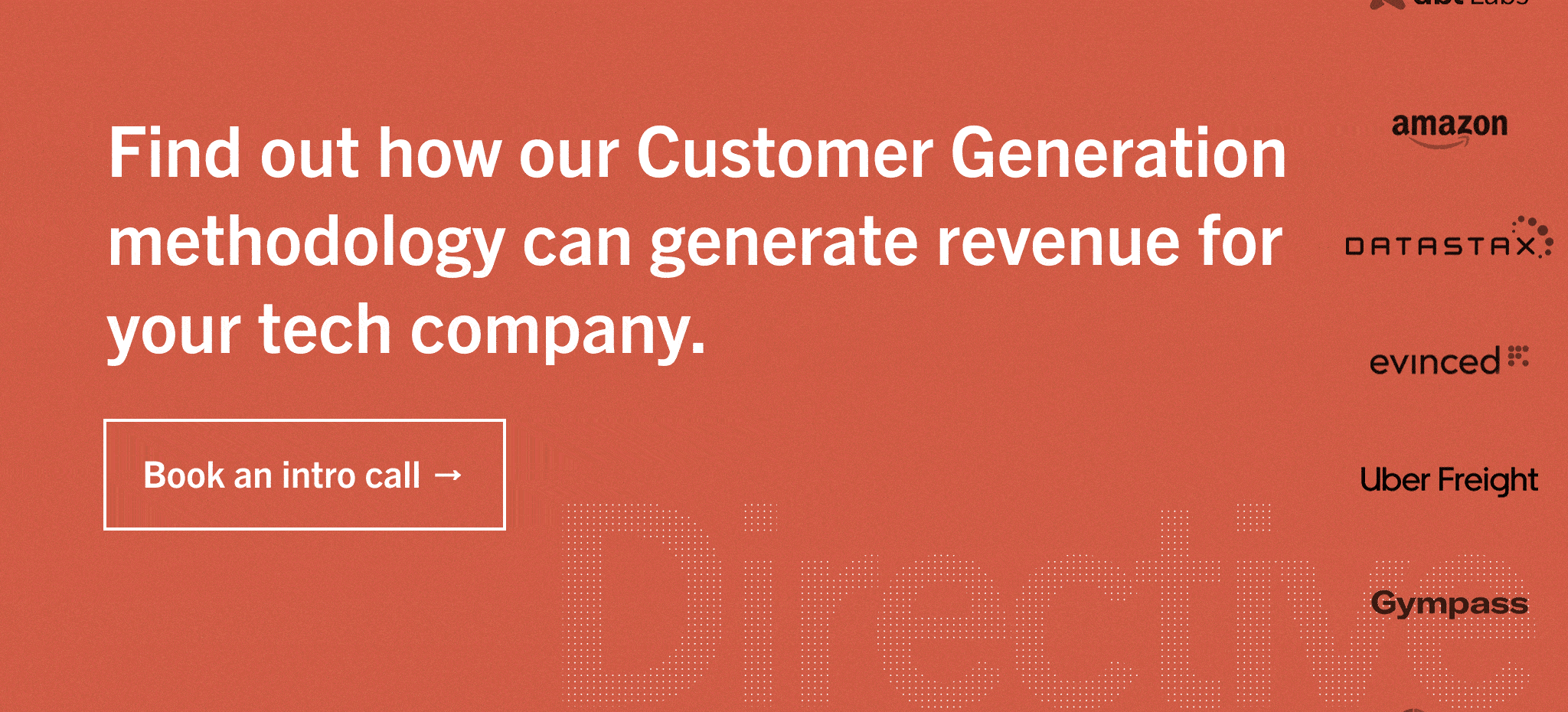 When we build a plan to attract more quality leads and sales, we skip the middle of the funnel and go straight to the consideration and evaluation stages. This way, our ideal buyers almost always have a reason to explore further, aligning our content with stronger intent and better CTAs.
Here's what we focus on at each stage:
1. Engagement
To make sure we're building a relationship with our buyers right from the start, we get in front of them for awareness and then engage with them right away. This can be in the form of:
Blogs
Social Media Content
Infographics
To reach the broadest audience, we go after high-volume, top-of-funnel keywords.
2. Exploration
Once our target buyers are problem-aware, we focus on publishing content that plays to their specific Jobs to be Done (JTBD) so that we're at the forefront as they explore different solutions. Some content we focus on includes:
Product Content
Worksheets & Tools
Playbooks
In this stage, we focus on long-tail, high-intent keywords that might have a smaller search volume, but highly relevant traffic for the niche or industry.
Product "integration" pages are key for tech companies at this stage because ICPs such as developers need to know how your product will work in their existing systems.
3. Evaluation
As our ideal buyers dive deeper into establishing their criteria and understanding the different resources they would need to make a purchase, we make sure we have the following content ready for them:
Try building competitor "versus" pages so your ICPs can compare your brand to others.
As you set your business up for success at each stage, you can also focus on developing content that can be repurposed for more than one stage. For example:
Awareness
+ Exploration
Awareness + Exploration
+ Evaluation
Exploration
+ Evaluation
Proprietary Industry Research
Core Pages
Newsletters
User-Generated Content
Videos
Emails
How You Can Master SEO-Driven Content Creation
When approaching content from an SEO perspective, our primary goal is to attract traffic and improve rankings for targeted keywords. To achieve this, we begin by aligning keywords with our Ideal Customer Profiles (ICPs) and creating content that caters to their interests. By delivering valuable content that resonates with our target audience, we not only meet their needs but also gain favor with search engines like Google. We also prioritize optimizing the conversion rate optimization (CRO) as it plays a crucial role in building strong relationships.
While content comes in various forms, it often starts with SEO-focused copy as the foundation. Therefore, for it to become a valuable resource across different content types, it must address the topics your ICPs prefer and use the language that they use. Ask yourself, "How much of a reference is it actually going to be for them?"
In other words, content should never be produced for the sake of it. It must strategically align with the buyer's journey and serve a specific purpose. To ensure that your content rises in the search results, it should also match the search intent behind each user's query.
Here are a few ways you can ensure that your content is effective and adds value:
Analyze competitor writing styles using ChatGPT to evaluate competitor blogs. This will help identify how they engage with their audience, allowing you to adapt and reach your audience effectively.
Develop a tone, voice guide, and an opinion. Language is a critical element of your brand, so by being consistent, you add value to and enhance the overall experience of your buying process. You should also have a strong stance on industry subject matter to build trust and recognition with your audience.
Focus on creating high-quality content over following outdated SEO rules. Search engines prioritize contextual value over keyword stuffing and meta description formats. In fact, Google's EEAT signals are part of their search guidelines. Give your audience what they want, not what you think the search engine might reward.
Ungate most content. With good targeting, you may be able to reach your ICP effectively and generate impressions at a low cost, but the intent may not be there as your ICP may not be ready to buy yet. Ungate the content, but give the buyer the option to download it if they submit their information. When you find something valuable, don't you want to take it with you?
Leverage the power of video. Video is an incredible way to connect with your user base and extend your reach. It's also easy to repurpose. For example, you can take the video transcripts and add them to your site to send Google signals about the content on the page. You can also break up brand or product explainer videos into shorter versions for paid ad campaigns.
Keep your SEO content evergreen. Content freshness is a signal to Google that your content is still relevant, so refresh and update it regularly. This way, your readers will have the latest information, and search engines will have a reason to reward you.
Power Your Path to Success with Strategic Content and SEO
Content marketing holds the key to unlocking sustainable ROI and exponential growth for tech companies. By prioritizing quality content creation, aligning with the buyer lifecycle, and leveraging the power of SEO, you can effectively engage your target audience, attract quality leads, and drive conversions. That's how we do it and you can, too!
Start successfully capturing the attention of your target customers during their buying journey with our proven Customer Generation approach. To learn more about how you can gain a competitive edge with a strategic Content and SEO plan, book a call.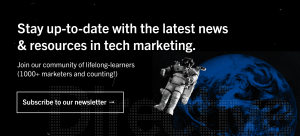 Keep reading
Agency Life
Top 5 Oldest Performance Marketing Agencies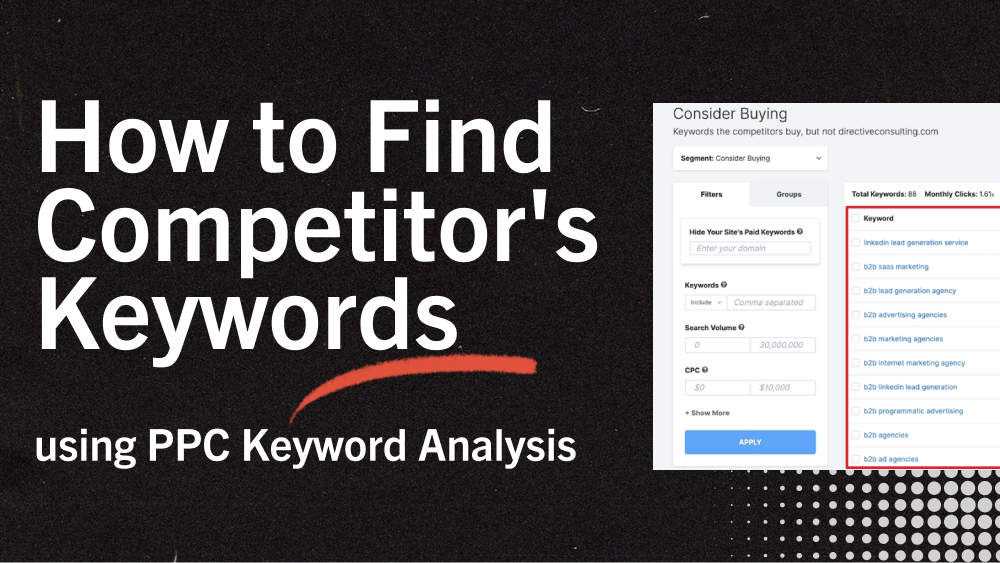 PPC
How to Find Competitor's Keywords with SpyFu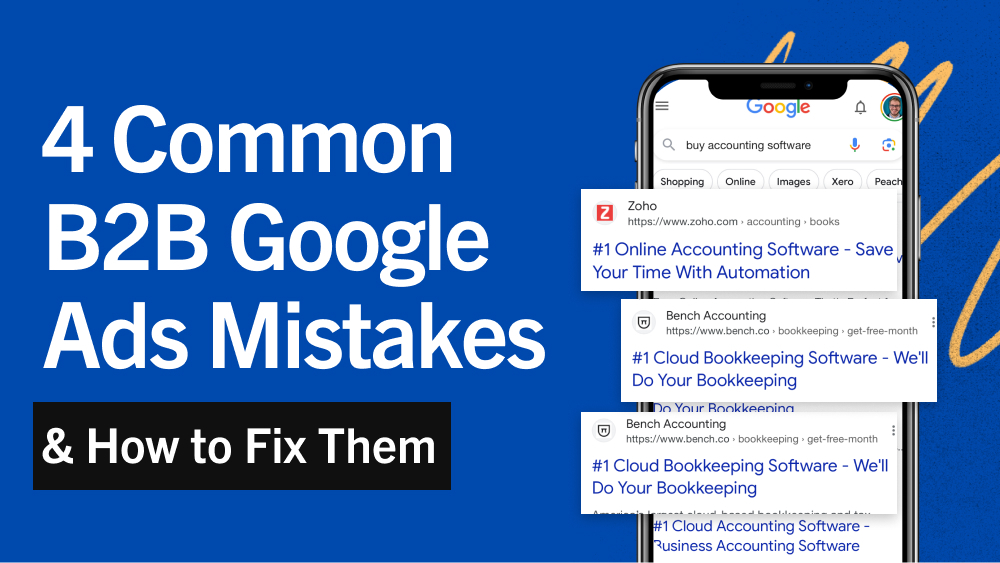 B2B
4 Common B2B Google Ads Mistakes and How to Fix Them