The 6 Most Important On-Page SEO Factors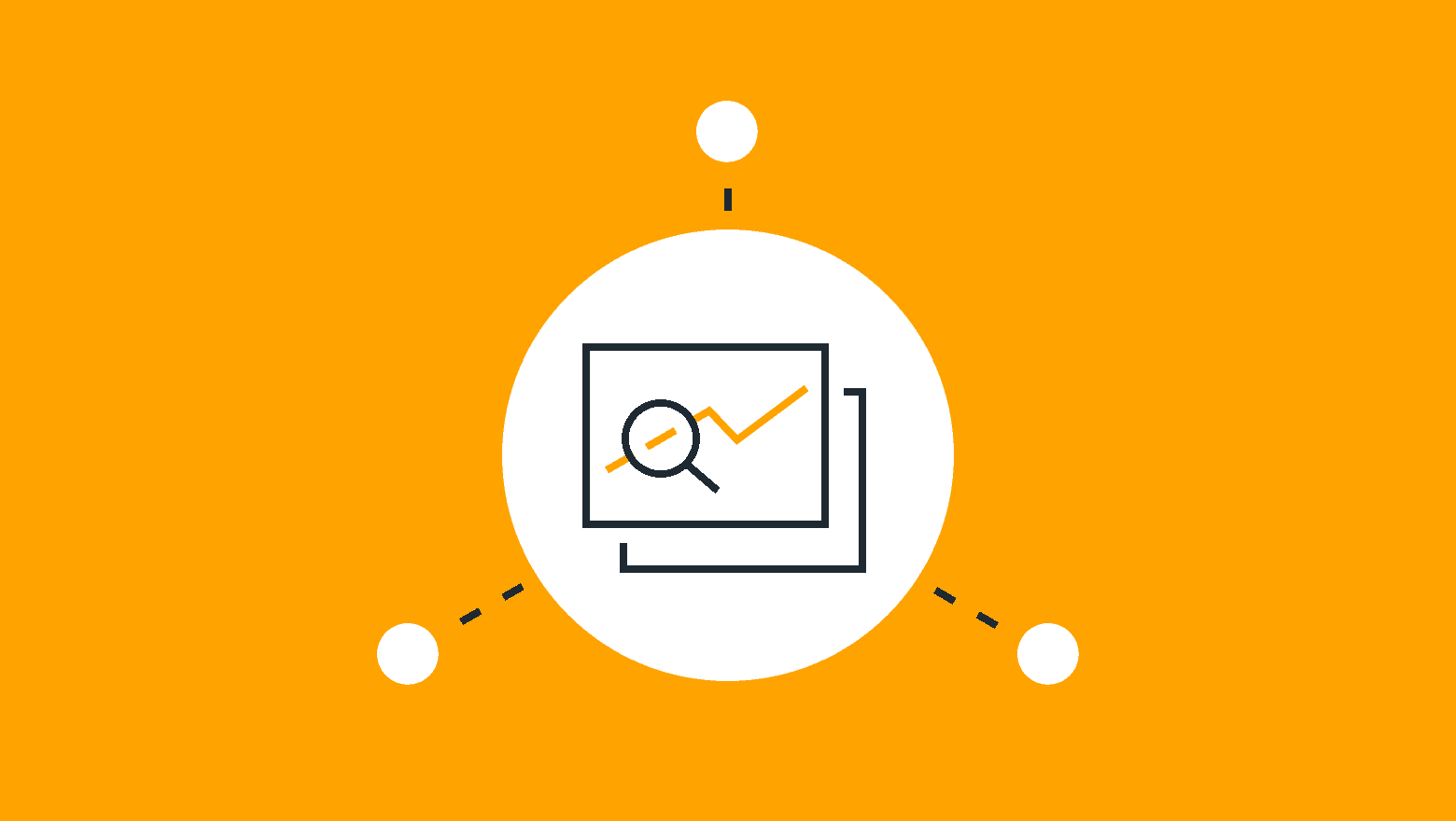 Which on-page SEO factors are most important when it comes to ranking your websites on search engines?
Google uses over 200 different ranking factors to determine how websites like yours should be ranked in its search engine results. Most of these factors fall into one of three categories:
Technical SEO ranking factors, which include signals about the health, security and function of your website
On-page SEO ranking factors, which include signals about the theme, relevance, and subject matter of content offered on your website
Off-page SEO ranking factors, which include signals about the authority and reach of your website
On-page SEO optimization focuses on the optimization of individual web pages to help them rank higher on search engines.
While off-page SEO focuses on building links to your website through promotion and outreach, on-page SEO is all about making sure that search engine crawlers can understand the relevance and subject matter of your website so Google's algorithm can put your website in front of interested searchers.
This article deals with the 6 most important on-page SEO factors that Google uses to rank websites in the search results. Digital marketers should optimize these factors for each page of their websites to get the most organic traffic for their content marketing efforts.
What are the Most Important On-Page SEO Ranking Factors?
Here's a quick breakdown of our top six list for your reference.
Page Speed
Keyword Optimization
Title
HTML Headers (H1-H6)
Content Optimization
Links
Why Do On-Page SEO Factors Matter?
On-page SEO factors are important for ensuring that key pages on your website rank in the search engines for the keywords that your prospective customers are typing into search engines.
Search engines like Google use web robots known as crawlers to discover new web pages on the Internet and monitor updates on web pages that it already knows about. Crawlers analyze the structure and content of websites, determining their theme and subject matter so they can be indexed in Google's database. Any blog post, web page or URL in the index can be returned as search results by Google's search algorithm.
If your web pages are poorly optimized, Google's crawlers won't understand what your website is all about and you may rank for the wrong keywords or for no keywords at all. If your content does not seem authoritative or valuable, Google may ignore it entirely!
Effective optimization of on-page SEO factors helps search engines understand your website and rank you in their results.
When search engines can do this effectively, your website gets free targeted traffic that is genuinely interested in what your website offers. This results in a positive experience for your visitors, which makes them more likely to visit your website and use that search engine again.
When you effectively optimize on-page SEO factors, everyone wins:
Searchers find content that's relevant to their needs.
You get more organic traffic to your website.
Google provides an amazing experience for searchers.
Now let's review the 6 most important on-page SEO factors that you can optimize to start ranking higher in the search engine results pages.
Top Six On-Page SEO Factors
Page Speed
Page speed describes how quickly (or how slowly) a page loads on your website.
The impact of your page loading speed as an on-page SEO factor is two-fold.
In the first place, slow page loading times have a large negative impact on user experience. Data from mobile users has revealed that 53% of visits to your website will probably be abandoned if your website takes more than 3 seconds to load.
That's a massive bounce rate before the page has even loaded.
The next part is even worse: Google uses its Chrome browser to collect field data that helps it understand how users interact with your website. When users bounce from your web pages in the Chrome browser, Google is able to track this and correlate it with poor user experience.
Guess what that does to your rankings in the search engine results?
They plummet.
So, here's what to do about it:
Google PageSpeed Insights is a free tool that can help you test page speed across your website and figure out why you're having problems with loading times.
Once you've navigated to the tool, enter the URL of the web page that you'd like to test into the text box and click the Analyze button: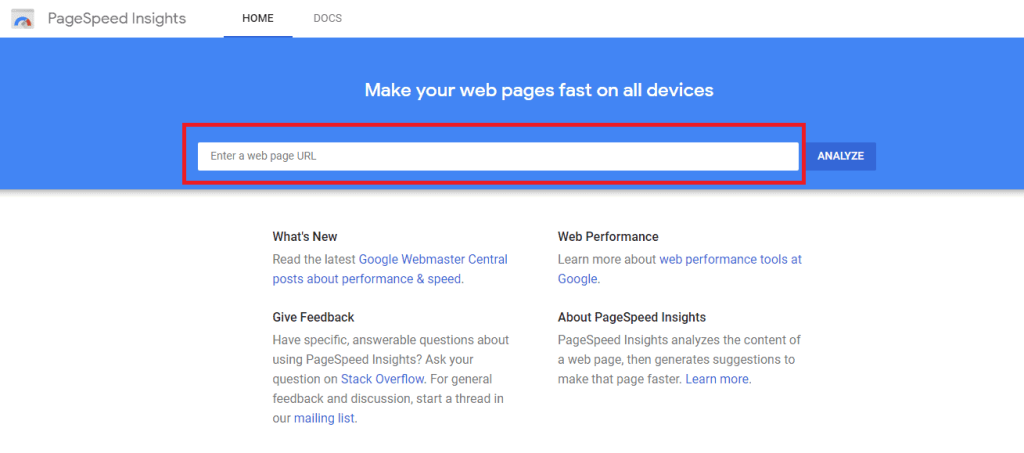 Image: Google PageSpeed Insights
Wait a few seconds for the analysis to complete and you'll be taken to a results page with plenty of data you can use to start optimizing page speed on your website: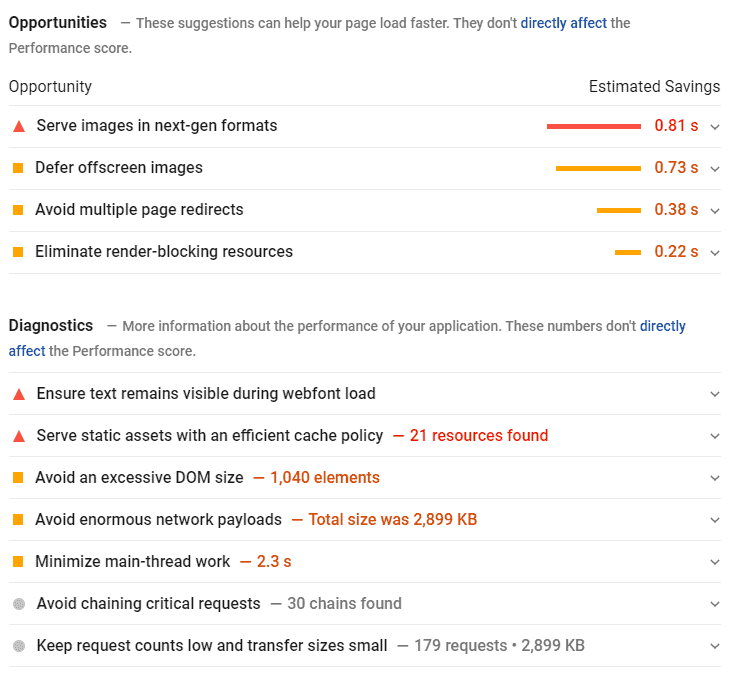 Image: Page speed improvement opportunities and diagnostics generated by Google PageSpeed Insights.
Page speed optimizations often include a technical element, so you may need help from a web developer to implement some of these fixes that will help your page load faster. Still, you'll benefit significantly from providing a better experience for users, reducing your bounce rate, and improving your search rankings.
Keyword Optimization
When Google crawls your website, keywords are the most important factor used to identify the subject matter and relevance of the content on each page.
The proper optimization of keywords on your page tells Google (and your website visitors) exactly what your content is about
Even if you create content that is highly useful and valuable for your audience, poor keyword optimization will prevent Google from displaying that content in its search results to users that would otherwise love to read it.
Here's how to start getting a handle on keyword optimization across your entire website:
You can use SEO software like SEMrush to see what keywords you are ranking for on search engines across your entire website: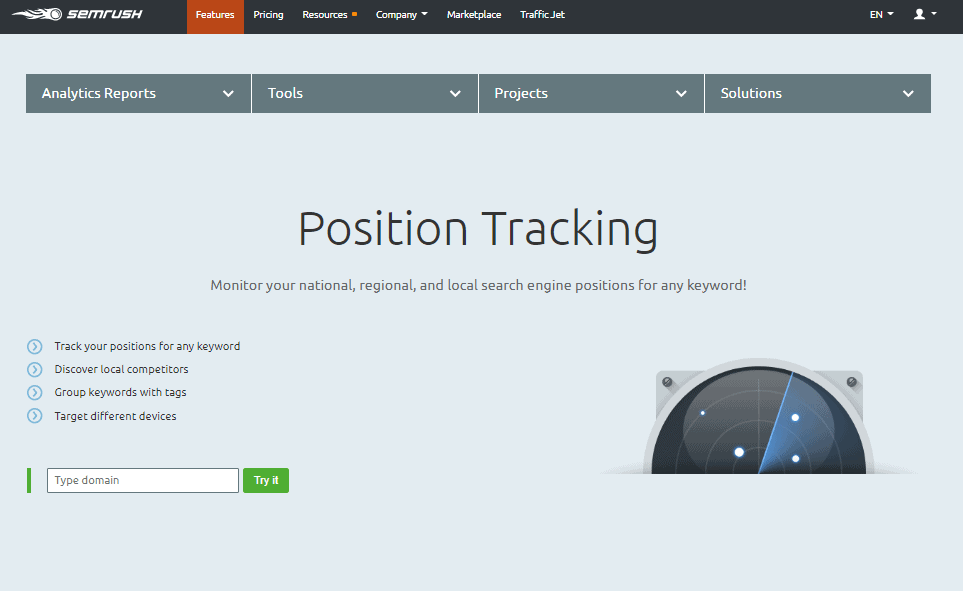 Image: SEMrush keyword rank tracking tool
Each web page on your site should be optimized around exactly one specific focus keyword. For best results, you want to achieve alignment between:
The contents of your page
The focus keyword of your page
A keyword used by your target audience to search for the relevant content
The search intentions of your target audience
Not only should each page have its own focus keyword, but each page on your website should be optimized for a different focus keyword.
When you optimize multiple pages on your website around the same focus keyword, you're essentially competing with yourself for search rankings. This is known as keyword cannibalism.
Including mentions of your focus keyword throughout your content helps search engine crawlers understand the subject matter of each page, but it's important to avoid excessive or repetitive mentions (sometimes called keyword stuffing).
Instead, aim for a keyword density of 1-2%. That means that for every 100 words of content on the page, you can safely mention your focus keyword one or two times.
If you need some inspiration for keywords you may want to target, we'd recommend using the Google Keyword Planner. You can discover new keyword ideas and assess their profitability by analyzing metrics like search volume and cost-per-click.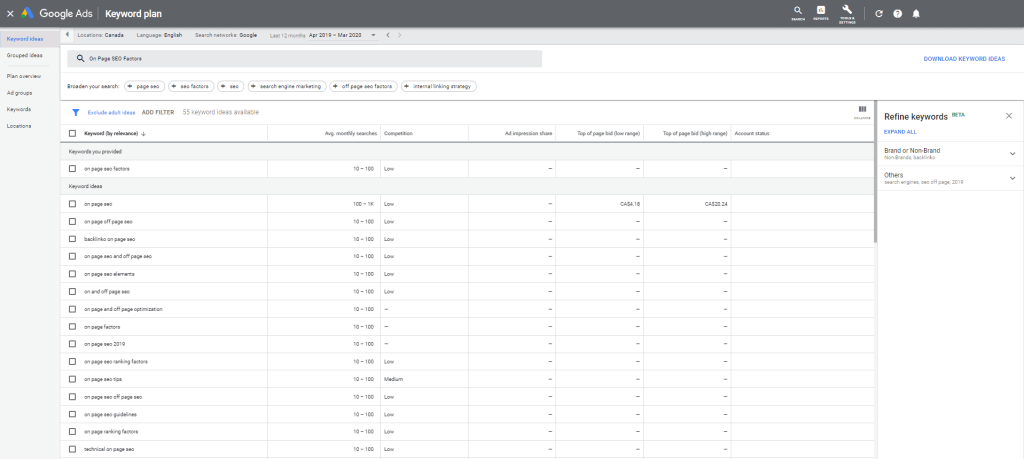 Image: Use the Google Keyword Planner to discover new keyword ideas.
Title
Google crawlers collect information about your website by analyzing the code on each page.
One of the first areas where crawlers will look to start understanding the subject matter on a page is the title.
Web pages coded in HTML must all contain a title tag. Title tags are used to define the title of your page in the browser toolbar. They are also used to create bookmarks when a visitor wants to favorite one of your pages, and as a display title when you rank in search engines. Title tags should be optimized to convey accurate information about your page theme, contents, and subject matter to both search engine crawlers and human users.
Here are five best practices you can follow when optimizing your title tags:
Include your focus keyword in the title tag, preferably near the beginning.
Google search results typically display the first 50-60 characters of your title tag. You may want to condense your titles to fall within this character limit to ensure that the entire title displays in Google search results.
Short titles are not sufficiently descriptive. Avoid writing title tags that are less than three or four words in length.
Align your content with your title. Make sure that your title accurately describes what you deliver on the page.
Align your title with search intent. Understand what searchers want when they're typing in your focus keyword and use your title to encourage clicks by conveying the value of your content.
HTML Headers (H1-H6)
In addition to your page title, HTML header tags can also send a signal to Google about the subject matter and content on your website.
Use of HTML headers also contributes to a positive experience for users.
Headers organize information, break up walls of text on the page that can be difficult to read, and make it easier for readers to comb through your content for the information that's most relevant to them.
There are two easy ways to start optimizing your headers tags;
Headers come in different shapes and sizes (H1, H2, H3, H4, H5, and H6). On each page, the largest header (H1) should be used first, with smaller headings (H2) and subheadings (H3 and H4) appearing further down the page and "nested in" to your content where appropriate. This makes it easier for readers and crawlers to navigate to different parts of your content.
Include your focus keyword in some of your HTML header tags, especially in H1 and H2 tags that appear further up the page.
We like using a free web-based tool called Answer the Public to help us come up with keyword-rich headline ideas. You simply type your focus keyword into the search bar on the home page of their website and they'll return data and visualizations that reflect how your focus keyword is being typed into search engines: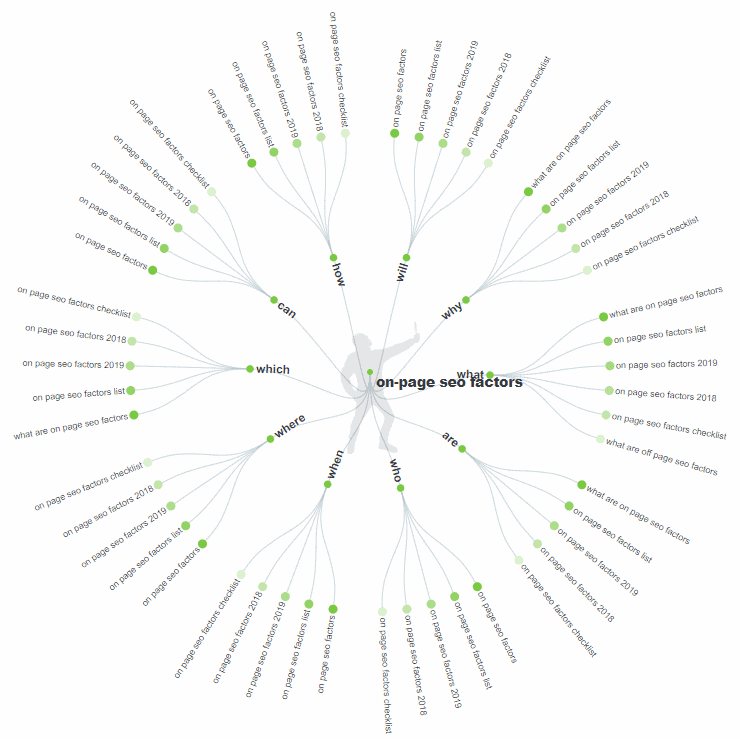 Image: Answer the Public Results for On-Page SEO Factors
Now that you know exactly what people are searching for regarding your focus keyword, you can reconfigure those search queries into headlines and create content that directly addresses the questions and search intent of your target audience.
Content Optimization
The biggest mistake that digital marketers make when it comes to optimizing on-page SEO factors is focusing too much on keyword optimization and too little on content optimization.
For the longest time, Google's algorithms made it seem like keyword optimization was the end-all, be-all of ranking in the SERPs.
This led to practices like keyword stuffing, where marketers would inject as many mentions of their focus keyword as possible into a piece of content to make it seem more relevant and authoritative. While this may have been an effective method of manipulating the SERPs once-upon-a-time, it undoubtedly resulted in content that was repetitive and basically useless to the person reading it.
Today, Google is laser-focused on providing the best possible user experience by connecting searchers with valuable content that meets their needs. Digital marketers need to go beyond keyword optimizations and strive to create content that genuinely solves problems for their audience.
There are two factors that digital marketers should be aware of when it comes to content optimization: content length and search intent.
Google will often view longer pieces of content as more authoritative and useful than shorter pieces of content. Longer content has also been shown to generate more backlinks and social shares, giving it additional value. If you want to rank for keywords that are highly competitive, start by benchmarking the top-ranking content for content length and commit to writing something even longer and more authoritative.
Another important aspect of content optimization is search intent. Google has identified four different search intentions that are characteristic for its searchers:
Informational Intent – The searcher is looking for general information on a specific topic.
Navigational Intent – The searcher is trying to navigate to a specific destination or web page.
Transactional Intent – The searcher is trying to buy a product or service.
Commercial Investigation Intent – The searcher is trying to compare products or reviews to support a purchase decision.
In addition to optimizing your web pages around a focus keyword, optimizing your content around one of these search intentions can help you rank higher in the SERPs.
Links
Links are one of the most important on-page SEO factors that Google crawlers consider when analyzing web pages.
Links are often thought of as an off-page SEO factor, but the links that feature on your web page can have just as big an impact on your search rankings as the links that point to it.
When a specific web page has a lot of links pointing to it, Google views that page as being more authoritative with respect to its focus keyword.
The key insight here is that those links don't have to come from external websites, they can come from other pages on your own website. This is known as internal linking. Internal linking builds up the authority of web pages on your website, helping all of your pages perform better in the SERPs. Internal links also help human users navigate easily around your website and find additional content that's relevant to their interests. You can use an internal link analysis tool like this free one from SEO Review Tools to review and audit internal linking on your website: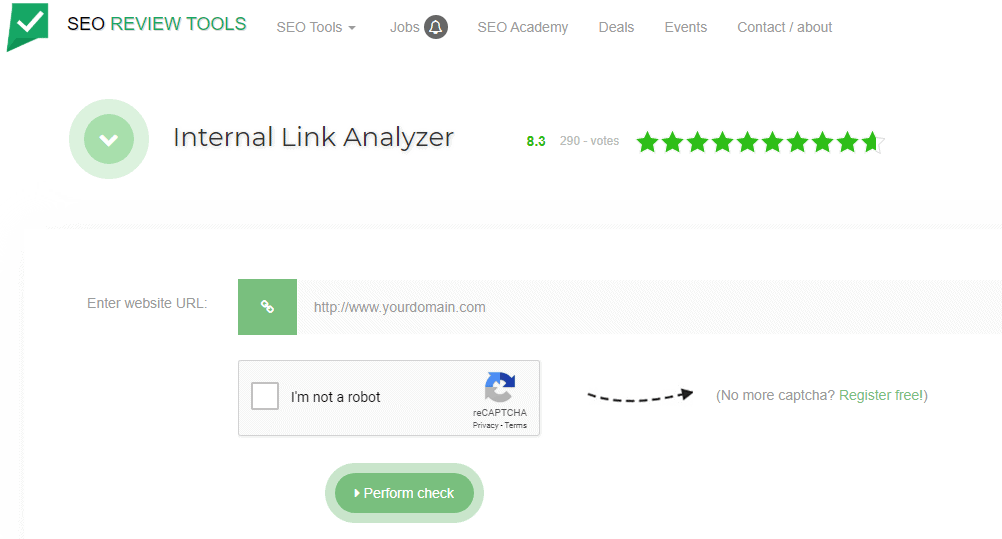 Image: Internal Link Analyzer by SEO Review Tools
In addition to internal links, your web pages should feature outbound links to authoritative websites in your niche. This shows Google that you're aligned with the leaders in your space and can act as a trust signal that gets you ranked higher in the SERPs.
Summary
Thanks for reading our list of the six most important on-page SEO factors.
These aren't the only SEO factors that Google crawler looks for when analyzing your web pages, but they're all super-important factors that you can start addressing right away to help your rankings in the SERPs and drive more organic traffic to your website.
Need additional SEO help? Partner with the best SaaS SEO agency in the industry today and book an intro call to get started.
Keep reading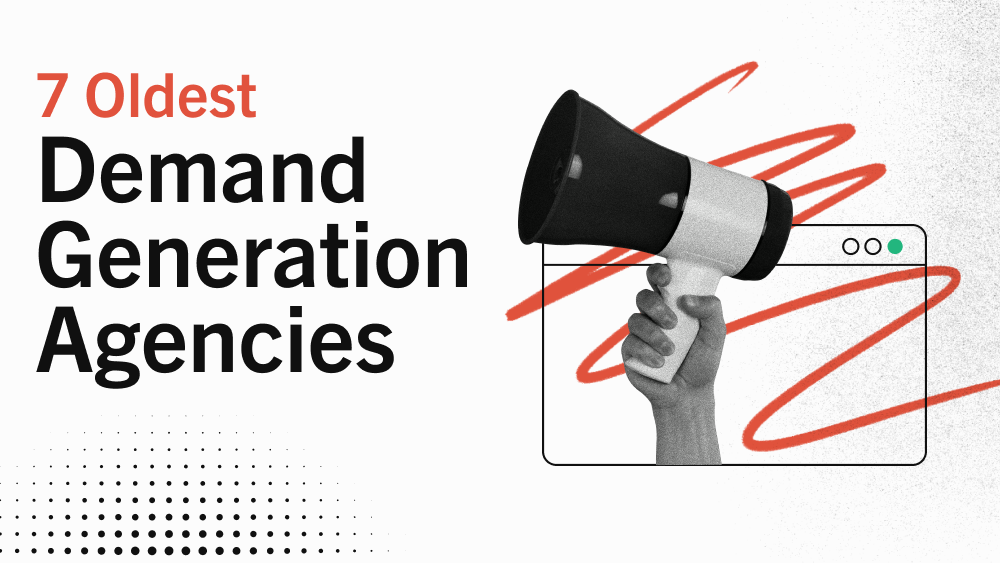 Agency Life
7 of the Oldest Demand Generation Agencies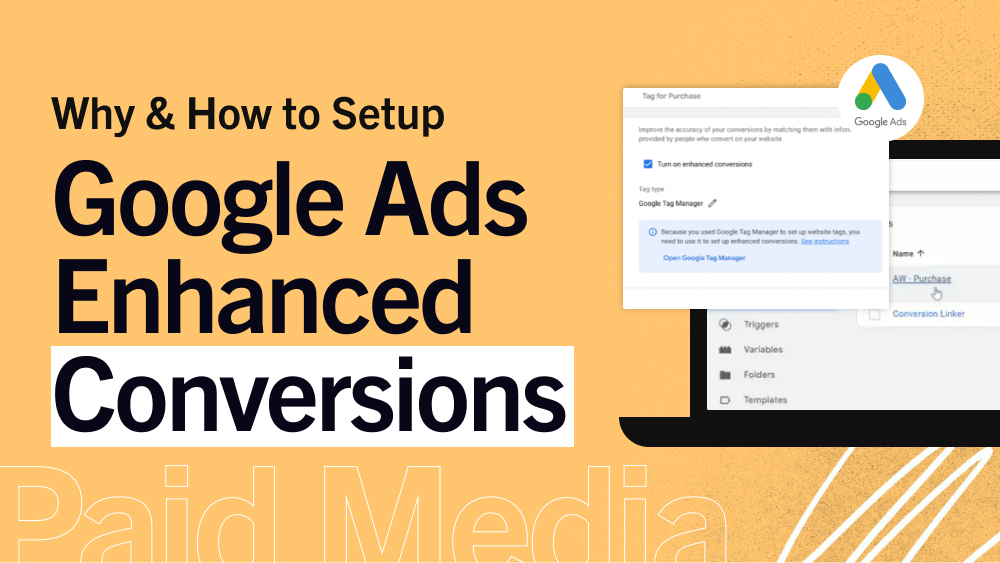 PPC
How to Setup Google Ads Enhanced Conversions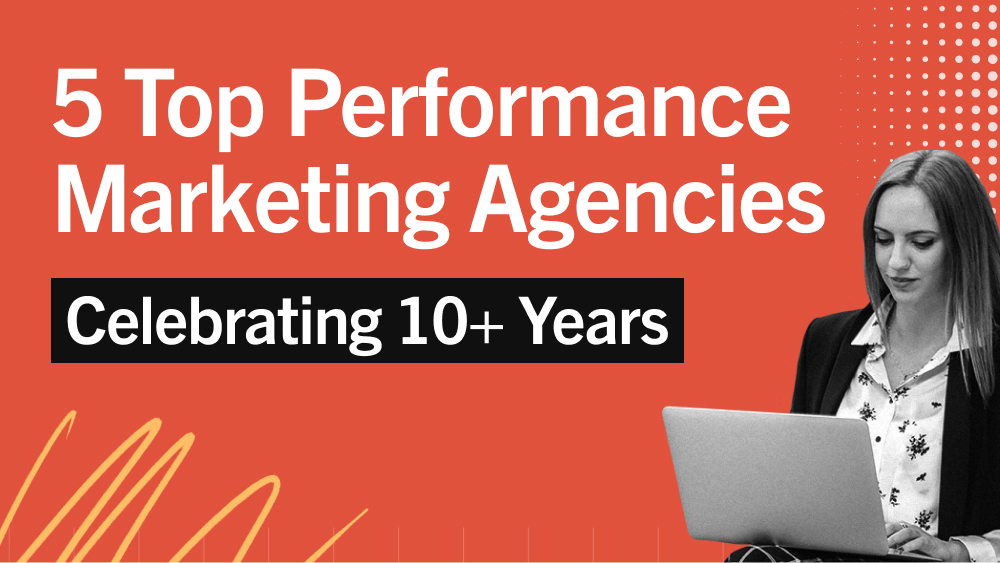 Agency Life
5 Top Performance Marketing Agencies Celebrating 10+ Years