PPC or SEO? Choosing Based on Budget & Maximizing Your ROI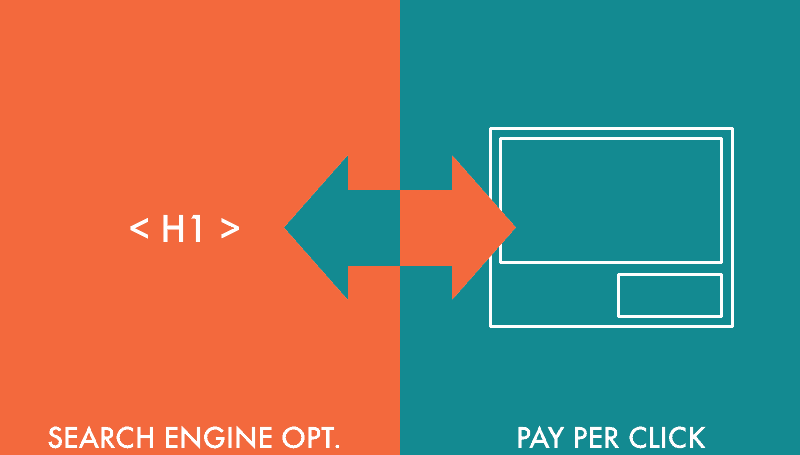 Marketers working with a limited budget often face a tough question when considering pursuing PPC or SEO.
They ask themselves:
"Which one is right for me? And how do I make that call?"
If you're in the same boat–don't worry. You're not alone.
The answer to this question isn't a quick or simple one, but there is a way for you to answer this question and create a strategy that helps you get the most out of your budget. (And that makes you look good to the leadership you'll be reporting back to.)
In this post, we'll walk you through the decision-making process for choosing PPC or SEO, we'll talk about the many factors you need to weigh and consider, and then–when you've arrived at the most viable option for your situation–we'll cover some strategies for lowering your Cost Per Acquisition so that you can truly maximize the budget you've been allotted.
SEO and PPC: Pros and Cons
SEO and PPC are very different avenues, but both have pros and cons. Let's look at the benefits and downsides of each of these options.
But this is just the beginning. Next, let's look at two main options for determining which marketing activity makes the most sense for your business.
Making the Choice: Consider Your Options
Aside from the pros and cons, there are a couple of different options you can consider that will help you make a strategic decision about moving forward with PPC or SEO.
Option 1: Launch a PPC campaign based on select keywords and automatically get the data to make a business case for the viability of pursuing organic rankings in the long-run via SEO.
How do you choose your keywords?
Start by coming up with a list of the keywords and phrases that are most relevant to your business, products, and average customers. You'll want to be specific so that you're not casting a net that's too wide–you want to be as relevant and accurate as possible.
So, for example, say you own a shoe store. Instead of using a keyword like "women's shoes", you'd want something more specific, like "Women's Brooks running shoes."
From there, using a tool like Google's free Keyword Planner, you can get a better idea of which keywords are realistic for your business. This tool shows the average bid per keyword, search volume, as well as the level of competition for each different keyword or phrase (as seen below.)
From there, you can launch a PPC campaign based on your most realistic and relevant keywords and get some initial data that you can share with key decision-makers that indicate whether or not the PPC avenue makes sense for your business goals.
Option 2: Go the organic ranking route with SEO.
If you're within a price-sensitive industry or an industry with tight margins, SEO may be worth exploring. After looking at competitors or other pages your site ranks for organically, you may find that the only way to get ROI is without paying for the initial click.
If you have to pay for an initial click and it still only convert less than 2%, it's hard to make a business case for the ROI of PPC. To solve this, you need a higher conversion rate, a lower CPC, or better organic rankings. SEO may be the route to go.
But wait! That's not the end of the decision-making process when weighing PPC vs. SEO. Next, let's look at some of the other key factors that should impact your decision.
Consider Important Factors
What are your goals/objectives?
Based on the pros and cons we discussed earlier, you can see which route better lines up with your goals and objectives. However, you need to establish some basic metrics that act as benchmarks so you can gauge the success (or failure) of your efforts within a realistic window of time. These will keep you from overspending on efforts that aren't producing enough ROI.
What's your budget?
When it comes to costs for PPC or SEO, your project needs will inform your cost in most instances. If you're hiring this work out to an SEO or PPC agency, your rate will depend on project scope, need for CRO, link-building, content, and additional work involved. Keep in mind you'll need at least 40 hours for a solid SEO project.
A Moz survey indicates a few of the following average price points for SEO and PPC work:
$101-150/hour
$2,501-7,500 for project-based pricing (most common)
$2,501-5,000/month for monthly retainer pricing
What's the competition like for terms in your niche?
You'll want to do some initial research to see what the competition is like for keywords and phrases you'd like to target within your niche. Again, using the free Google Keyword Planner tool is a quick and easy way to get a grasp on competition and average bids for the words you plan to target.
How fast do you need results?
If you need results TODAY, then PPC is the fastest way for you to achieve them. However, if you're in the long game and are working toward improving conversion rates with a larger strategy, SEO might make more sense for you.
What's the CPC (cost per click)?
A great way to get an idea of the CPC is by using SEMrush. With this tool, you can enter your keyword and get a good idea of the organic search volume, the competition for paid search, and the average CPC. For example, here's what this would look like if you used this tool to get a keyword overview for 'womens brooks running shoes':
What's the average conversion rate?
If you run tests to study how PPC vs. SEO works for your business, you should be looking closely at the average conversion rate for both tactics. If you find one is far outperforming the other, you'll know which avenue makes more sense for your organization.
Do you have enough room in your margin?
Last, but not least: The question of margins. When you calculate your investment in these efforts and the expected profit margin they'll produce, you have to ask yourself, "Is it enough?" This is a simple numbers question…but the good news is that if you find your margin is too small, there are some easy ways you can lower those costs and boost your ROI.
In fact, let's talk about that next.
10 Tips for Lowering Cost Per Acquisition to Maximize Your ROI
So, you've made the call between PPC or SEO–now it's time to think about how you'll get the most out of your budget by lowering the overall cost per acquisition. You want to stretch your dollars as far as they'll go, so be sure to follow some of these best practices.
Improve quality score
Your quality score is reported on a 1-10 scale, and is an estimate of the quality of your ads and their associated landing pages. Essentially, it's a gauge of the relevancy of your website content to your ads. More relevant = higher quality score.
You can improve your quality score by:
Increasing relevance to actual keywords on your website
Writing page copy that relates your keywords
Maxing out ad extensions with information from heat maps that indicate which features you should mention in call out extensions
Diving into analytics and check out behavior flow from certain ad groups to build out sitelink extensions
Making your headlines different than the competition
Using keywords in D1, D2 and or display URL for bolding
Day parting to improve CTRs of keywords
Tighten your campaigns
Sometimes, you might need to go in and re-evaluate your keywords to make them more specific. Think about which words you can incorporate that speak exactly to your offering and add clarity to a search query. For example: 'clear umbrella' could be tightened to 'clear compact umbrella' or 'clear golf umbrella.'
Build single keyword ad groups
It can be tempting to only use long tail keyword phrases, but you can actually boost your ROI by diversifying your keyword strategy with a few single keyword ad groups. Again, make sure they're still highly relevant to the landing page they're linked to.
Custom landing pages
You can boost your quality score by creating custom landing pages for each unique ad group. This way, instead of linking your ads to a general catch-all page, you're linking them back to pages that were created specifically for a keyword group.
For example: If you're a marketing company offering a variety of marketing services, rather than linking all of your ads to your services page, you could create ads that link to landing pages for specific services. So, your ads for public relations services would link to a page specifically for your public relations services.
Reviews & case studies
Social proof adds ethos to your landing pages–and shows real examples that help potential customers make a conversion. Be sure to include reviews, case studies, and testimonials to your landing pages to increase the effectiveness of your pages.
Eliminate your low-performing keywords
If you find there are certain keywords that aren't performing well–get rid of them. Don't let your budget get diluted by keywords that aren't producing conversions or performing in the way you need them to. To do this, you need to keep a close eye on all of your keywords and make tweaks on a regular basis.
Leverage retargeting
Retargeting through the Google Display Network helps you stay top-of-mind with visitors who've already visited your site, but didn't convert. As you remarket to those leads, you're offering up a friendly reminder of, "Hey! We're here, and we can help!" This is a simple way to re-engage previous visitors and to push them further down the sales funnel.
Use a sales funnel opt-in
With the help of a sales funnel opt-in (think a free eBook, a guide, newsletter subscription, etc.) you can collect email addresses and stay in touch with site visitors coming through your SEO or PPC channels. Placing these opt-ins on your most relevant pages is an easy way to provide value while gathering a key piece of data from visitors at the same time.
Outsource it to a specialist
If you don't have the time, bandwidth, or level of expertise to effectively manage your PPC or SEO efforts, outsourcing these efforts can help ensure you're getting the most bang for your buck. This frees you up to focus on other aspects of marketing, while leaving the complexities of these channels to experts who specialize in high performing campaigns.
Use soft conversions
Soft conversions AKA secondary conversions (like live chat or video interactions) do have value–and when you integrate them into your strategy, you add a new dimension to your efforts. With this data, you can determine the value of these activities and incorporate them into your benchmarks for a more accurate measure of ROI.
PPC or SEO? Take Your Time & Consider Carefully
As you can see, the choice between PPC or SEO isn't an easy one–and in many cases, using both tactics in tandem produces the best possible results. However, if you have to make the call between one or the other, we hope the information provided here has helped you better understand how to approach the decision-making process.
Keep reading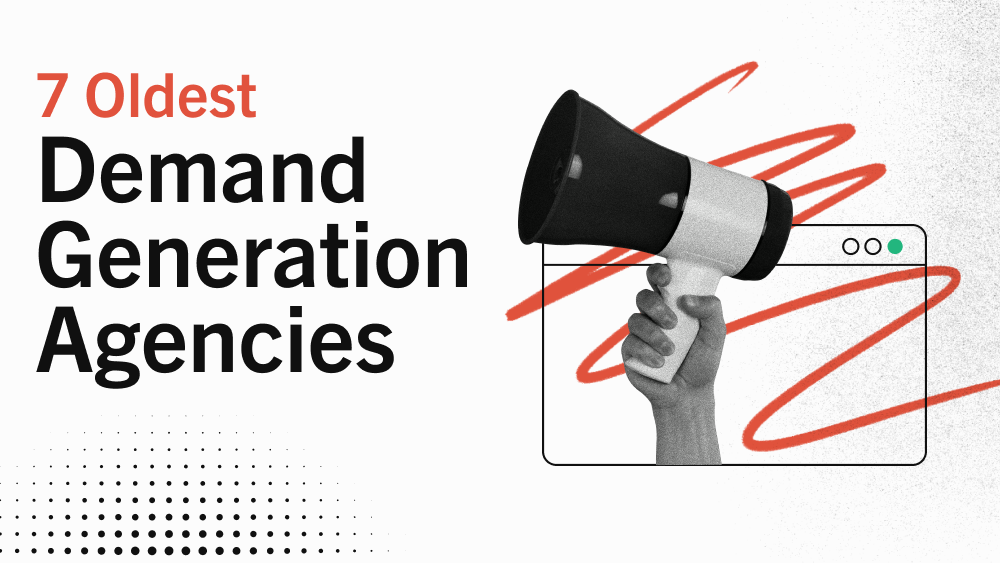 Agency Life
7 of the Oldest Demand Generation Agencies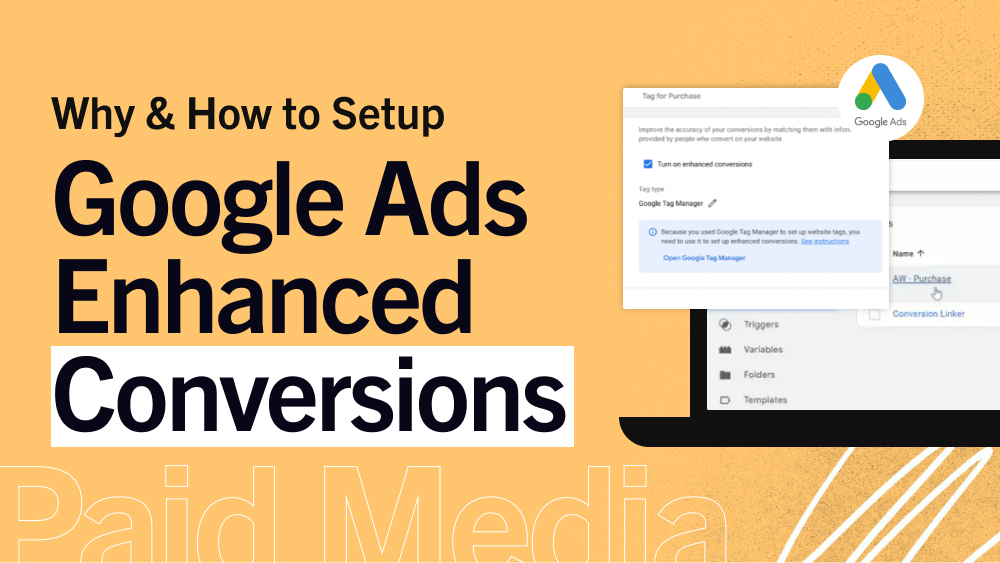 PPC
How to Setup Google Ads Enhanced Conversions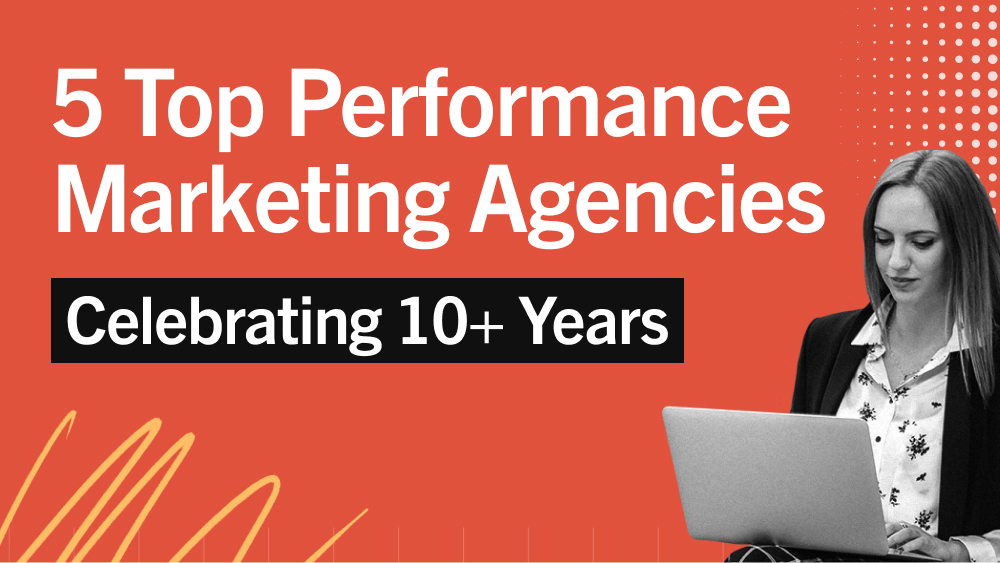 Agency Life
5 Top Performance Marketing Agencies Celebrating 10+ Years