The Best SEO Audit Checklist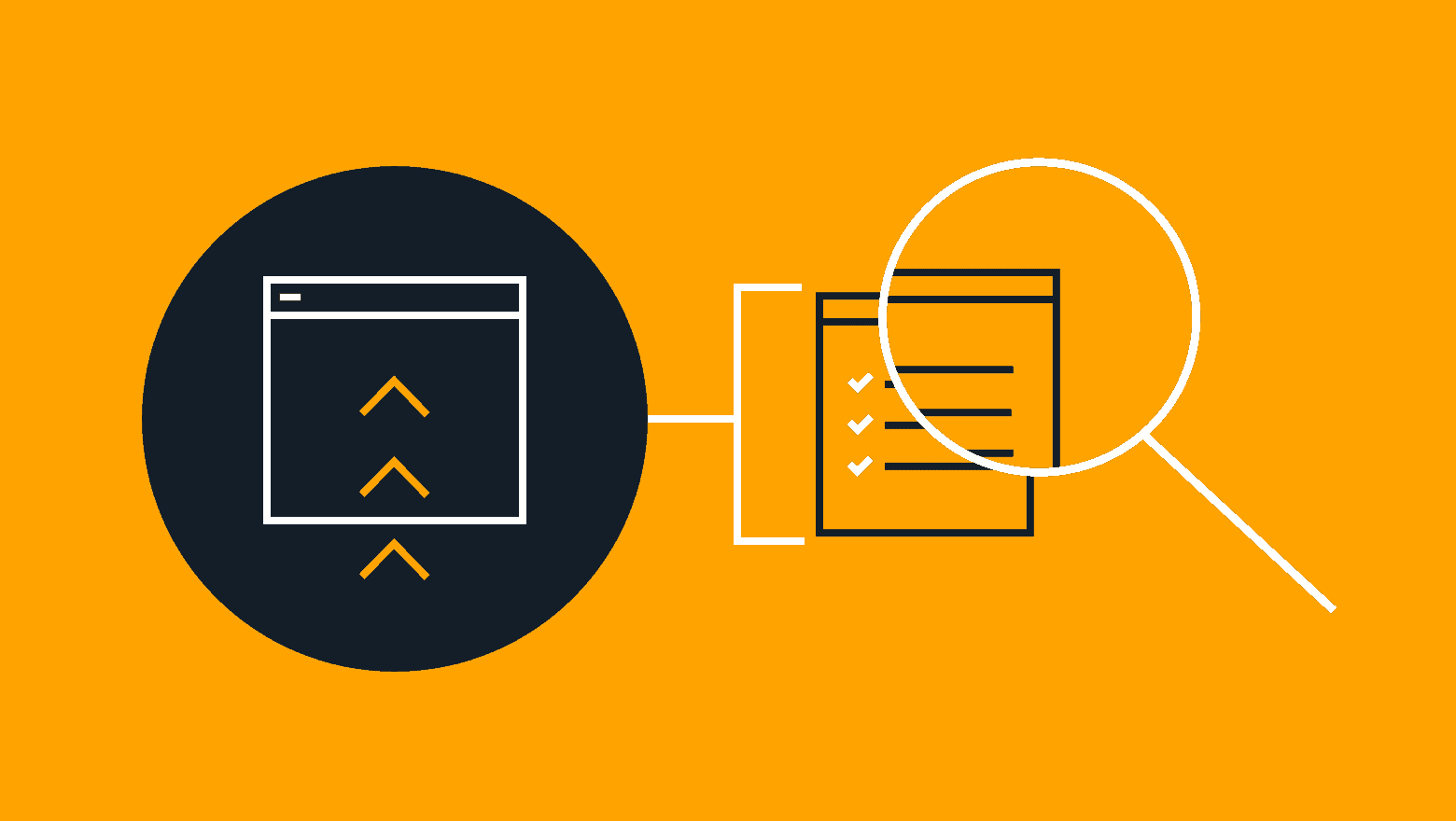 Looking for a quick and easy SEO audit checklist to help you address the most common website errors and improve organic search rankings?
In modern times, search engine optimization is important for every website that wants to rank on the search engine results pages (SERPs) and get free traffic from Bing and Google. Performing regular SEO auditing is the best way to ensure that your website remains aligned with current best practices for search engine optimization. Your SEO audit checklist should cover all of the most important areas of SEO, including website structure, on-page, and off-page factors, technical SEO, and user experience.
To help you get started, we've created an SEO audit checklist that addresses the most important Google ranking factors used to rank your web pages in the SERPs.
What is an SEO Audit?
An SEO audit is a process of reviewing your website's structure, content, and technical SEO implementation to verify and improve their optimization for organic search performance.
Search engines like Google and Bing measure hundreds of different signals known as ranking factors to determine which web pages should appear in the search results for a specific keyword. The purpose of an SEO audit is to evaluate the performance of your website against these ranking factors and make improvements using SEO best practices.
In this guide, we introduce a step-by-step method for completing an audit of your website SEO. Our SEO audit checklist is divided into six components. For each one, we'll give an overview of what's important, highlight key activities, and recommend SEO tools that can help you be successful.
The Best SEO Audit Checklist
Website Structure and Organizational Audit
Overview: The first step in our SEO audit checklist is to review and audit the structure and organization of your website. Structuring and organizing your website in a logical way ensures that both search engine crawlers and human users are able to easily navigate to the content or page they are searching for on your website.
Key Activities:
Optimize Site Architecture – Optimizing your site architecture means ensuring that pages on your website are organized and linked to one another in a logical way. Your website structure should resemble a hierarchy with the home page at the top, most important pages in the second tier, and supporting content on the third tier. Every page of your website should be accessible within three clicks for a user starting on your home page.
Optimize URL Structure – Follow best practices for structuring URLs on your website. Google uses URLs to understand the contents of a page, so you should always try to include the target keyword for a page in its URL. Short, descriptive URLs are also easier for human users to remember and make it easier for users to share links to your website. Short, descriptive URLs work best for both Google and human users.
Remove Duplicate Content – Search engines penalize websites that post duplicate content. Ensure that any content you publish on your website is unique and original. Avoid having the same piece of content appear in multiple places on your website.
Remove Dead Pages – Having more content on your website does not automatically improve your search rankings. In fact, having too many low-quality pages indexed by Google can actually work against you. Removing old archived content, internal search results pages, dated press releases, and pages with low word counts can actually increase your search rankings.
Recommended Tools:
The Site Audit tool by SEMrush provides detailed reports that help digital marketers optimize site architecture and discover duplicate content issues.
Digital marketers can use SEMrush Backlink Analytics tool to automatically compile a list of all indexed pages and URLs for a given web domain. This is useful for reviewing URL structures and removing dead pages.

Technical SEO Auditing
Overview: Technical SEO auditing means reviewing the technical aspects of your website implementation to increase your search rankings. Websites that are properly secured, easier to crawl, and free from technical errors perform better in the search engine results. They also appear more professional and trustworthy for human users, enhancing user experience, and increasing conversion rates.
Key Activities:
Crawlability – Make sure that Google crawlers are able to access and index content on your page. Ensure that your XML site map and robots.txt file are up to date and present in the root directory of your HTML server. If you have Google webmaster tools set up, use Google Search Console to verify that crawlers can access your website.
Security – Google penalizes websites that fail to secure data transmissions between the web server and client browsers using the Hypertext Transfer Protocol Secure (HTTPS). To avoid this penalty, you will need to obtain an SSL certificate for your website. A website with HTTPS security is signified by a locked padlock to the left of the URL in the address bar.
Fixing Broken Links & Missing Pages – Crawlers use the links on your web pages to navigate through your website. Broken links or links to missing pages can interrupt and confuse crawlers, causing them to leave your website without indexing all of your pages.
Fixing Canonical Errors – If your website shows different versions of the same page, use canonical tags to indicate which version of the page should appear in search engine results. Showing similar versions of a page without canonical tags can result in penalties for duplicate content.
Recommended Tools:
The SEO Spider Tool by Screaming Frog is one of our favorites for technical SEO auditing.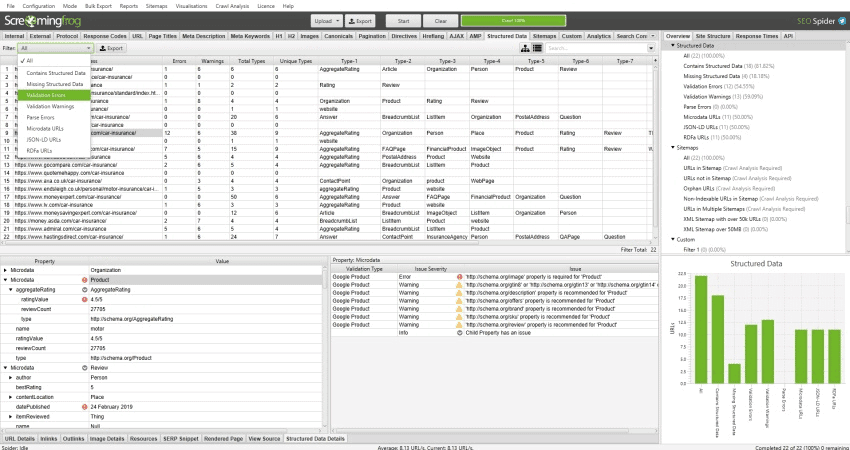 User Experience Auditing
Overview: User experience has a significant impact on the overall success of your website. When a user visits your website using the Google Chrome browser, google captures metrics like bounce rate, pages per session, and average session time from their interactions and uses those metrics to evaluate the user experience you offer.
If your pages have a high bounce rate, Google interprets that as poor user experience and will be less likely to rank your pages highly in the SERPs. Here's what you should be looking at when auditing your website for user experience.
Key Activities:
Website Navigation – Ensure that your website navigation is clear and accessible for users. Visitors to your website should be able to easily find the content they are searching for by navigating with the links on your website. Avoid cluttering pages with too many links and follow good design principles.
Mobile Responsiveness – If your website does not display properly on mobile devices, you may be providing a poor user experience for up to 50% of your visitors. Google offers a free online mobile-friendly test to help you ensure that every page of your website functions well on mobile devices.
Page Speed – If your web pages take too long to load, users will leave the page without waiting or interacting with your content, resulting in poor user experience. Digital marketers can use Google PageSpeed Insights to discover website issues impacting page speed and get recommendations for how to fix them.
CTR – Another important user experience factor is the organic CTR for your search results. When search engines turn your page into a search result, they use text from the page title tag and the meta description tag to create the listing. While meta descriptions do not impact search performance directly, their appearance in search results does impact how often users click through to your website.
Recommended Tools:
Digital marketers who have a Google Analytics account set up for their website can use it to measure bounce rate, session time, and exit rate for individual pages, making it easier to target user experience optimization efforts where they will have the greatest impact.

Backlink Auditing
Overview: The next step in our SEO audit checklist is to take a look at your website's backlink profile and make sure it aligns with best practices for off-page SEO. Backlinks are links from other websites that point to pages on your site, and they are one of the major signals used by search engines to estimate the authority, trustworthiness, and quality of your website. Here's how to get started with this portion of the audit:
Key Activities:
Analyze Your Backlink Profile – Use a backlink analysis tool like Moz Link Explorer to access a list of all of the pages, websites, or domains that link to your website. We like Moz because their proprietary Page Authority and Domain Authority metrics help us assess the quality of backlinks from various sources.
Remove/Disavow Toxic Links – Identify any low-quality or spam backlinks to your website and list them in a Disavow file. You can use publicly available tools like Disavow.it to help automate this process.
Identify New Backlink Opportunities – As part of your SEO audit checklist, you may want to spend some time identifying potential new backlink opportunities for your website. There are several SEO tools that can help you analyze the backlink profiles of your competitors so you can try to replicate some of their best links. You could also use the SEM rush Link Building Tool to help manage an outreach campaign to get more backlinks.
Recommended Tools:
Moz Link Explorer is a great tool for backlink auditing. Link Explorer can help you monitor links to your website, measure their quality using spam score and domain authority, analyze your biggest competitors, and discover valuable new link building opportunities.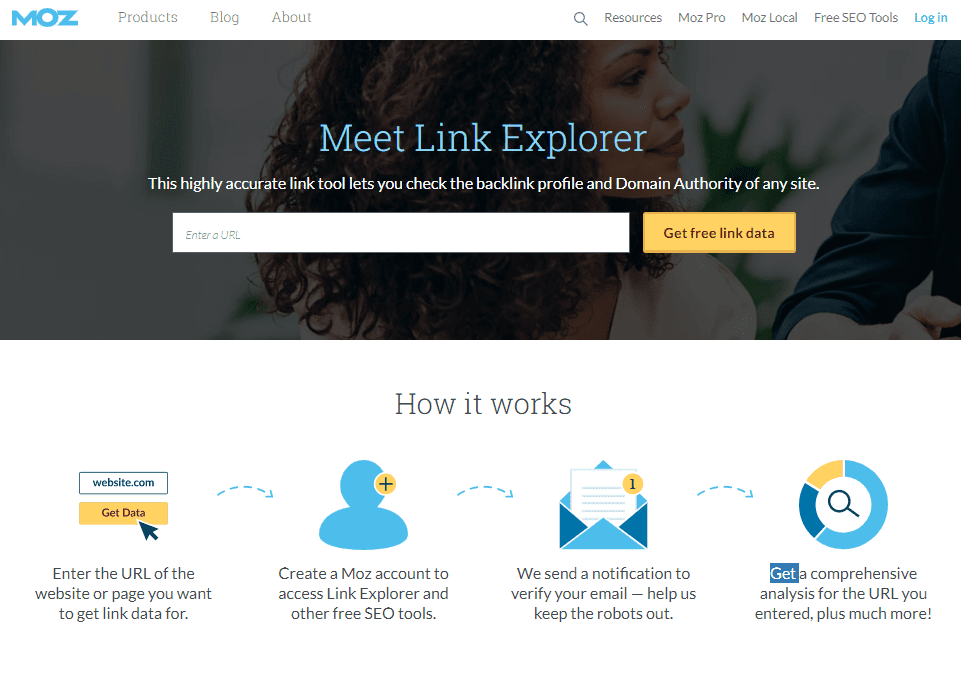 On-Page SEO Auditing
Overview: So far, we have covered website structure optimization, technical SEO issues, user experience, and backlink auditing. At this point in our SEO audit checklist, we can start looking at individual pages and ensuring that they are effectively optimized to rank for target keywords on the search engine results pages.
Key Activities:
Aligning Your Content Strategy – Make a list of pages on your website that you would like to appear in organic search results. Each of these pages should be optimized for exactly one target keyword. No two pages should be optimized for the same keyword – a common mistake known as keyword cannibalism. When you create a new piece of content for search, make sure you target a keyword that is not already targeted by another page on your website.
Keyword Optimization – To help your pages rank for the right keyword, it is important to include that keyword in the appropriate area of the page. Your target keyword should appear in the page URL, HTML title tag, in the first 100-150 words of content, and in headings or subheadings throughout the page. Try to mention the target keyword 2-4 times for every 500 words of content. Include related keywords and variations on the target keyword to create additional context.
Check for Quality and Readability – If your content contains a lot of spelling and grammar errors, or is too difficult for the audience to read, it probably won't generate a lot of traction. Make sure you check spelling and grammar using a tool like Grammarly (available as a Chrome add-on) and try using Readable to make sure that your content is accessible for the target audience.
Recommended Tools:
SEMrush offers an On-Page SEO Checker that can save you loads of time when reviewing on-page SEO across your web pages.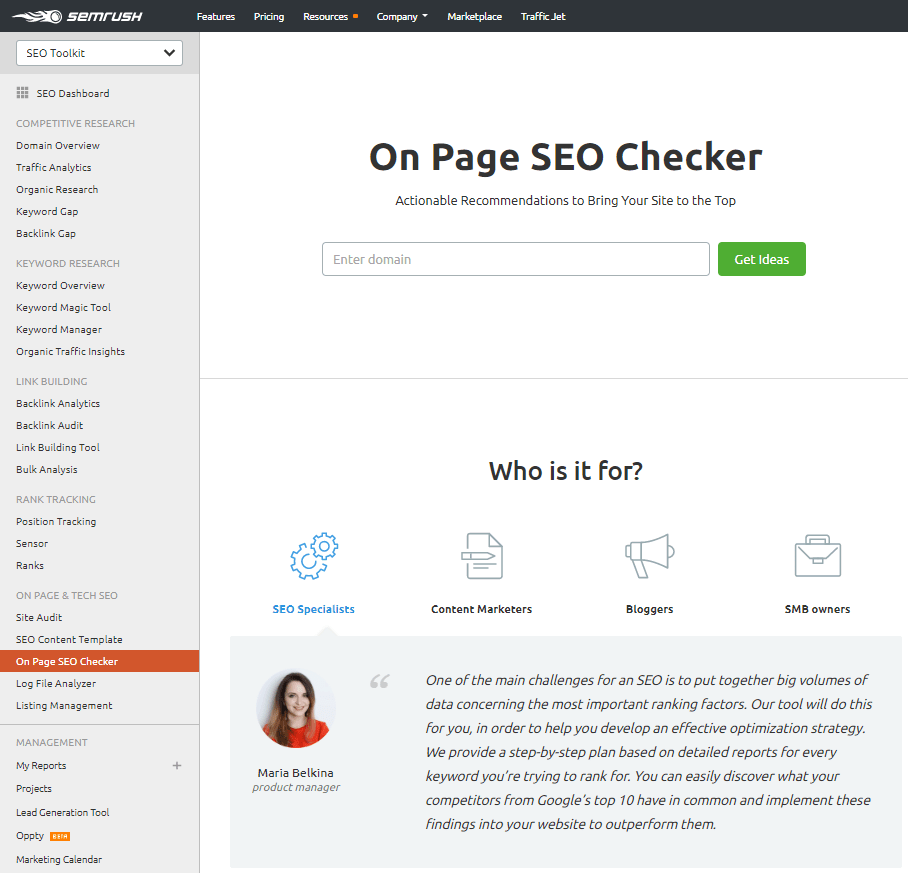 Content Gap Analysis
Overview: The final step in our SEO audit checklist is to execute a keyword gap analysis. The purpose of a keyword gap analysis is to discover keywords that your website does not currently rank for, but that your competitors do rank for – then, target those keywords with new content pieces.
Key Activities:
Check for Keyword Gaps in Your Content – Use a competitor analysis SEO tool to check out your top-ranking competitors and see which keywords are performing well for them. Identify keywords they rank for that your website does not. You may also want to make note of keywords where your competitor's page ranks on the first page of search results, but your content ranks on a lower page.
Identify New Content Opportunities – Choose the most relevant keywords with the highest search volume and the lowest competition to target with new content pieces.
Recommended Tools:
SEMrush offers a Keyword Gap tool that digital marketers can use to compare their website's keyword coverage with that of their top five competitor domains and discover new keyword targeting opportunities.

Summary
Thanks for checking out our SEO audit checklist! We hope this list helps you focus on the most important and relevant factors when auditing your website's ranking factors and organic search performance.
For even more practical and detailed instructions on how to do an SEO audit, check out our comprehensive course on Directive Institute. Want an expert SEO audit done for your SaaS brand? Book an intro call with the best SEO agency for SaaS to receive an audit of your website.
Keep reading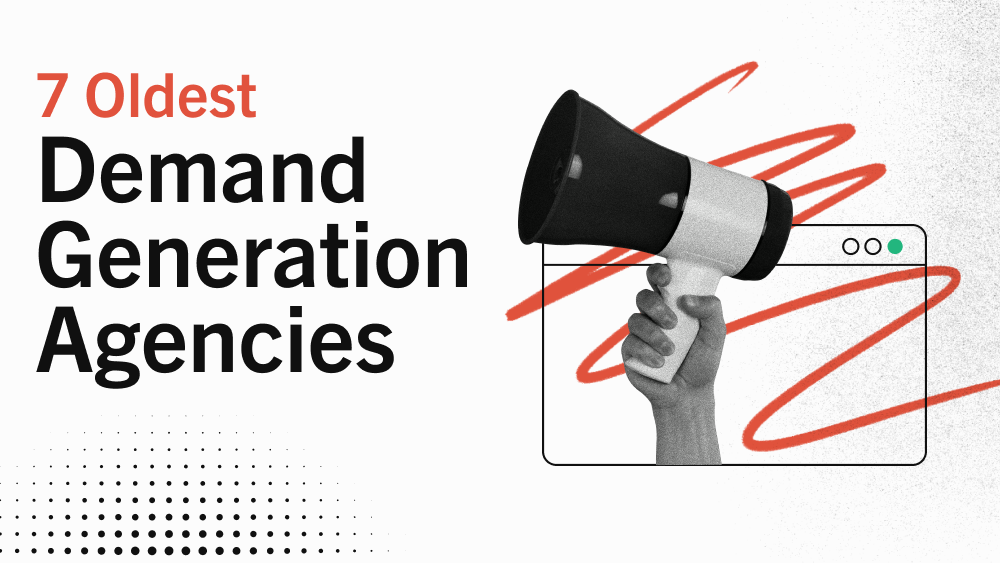 Agency Life
7 of the Oldest Demand Generation Agencies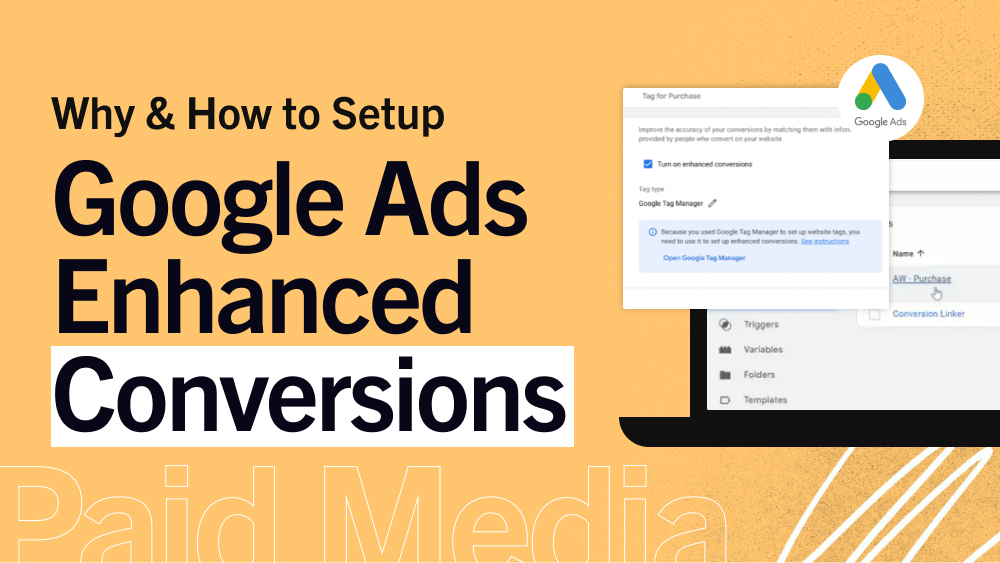 PPC
How to Setup Google Ads Enhanced Conversions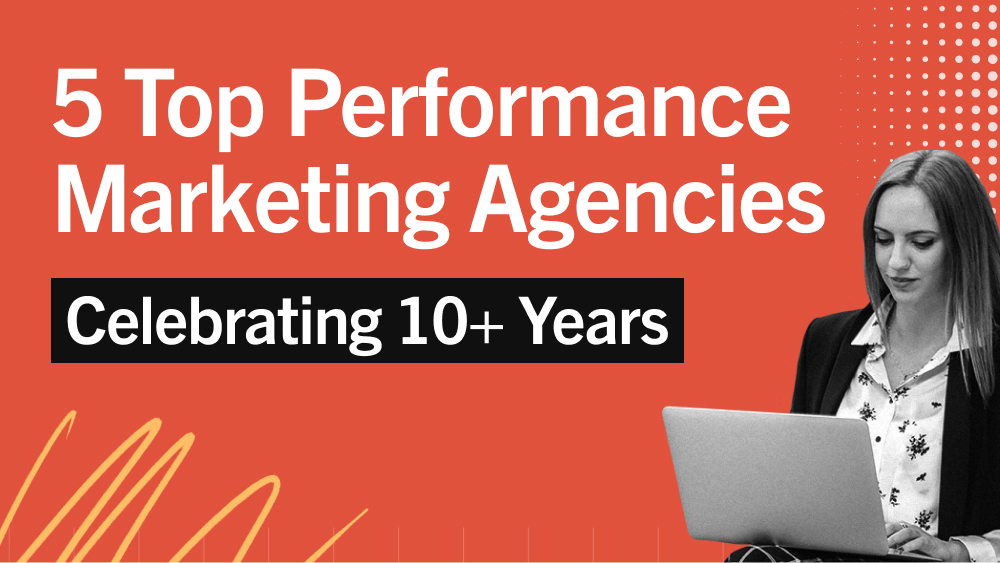 Agency Life
5 Top Performance Marketing Agencies Celebrating 10+ Years