The Up-to-Date Blog Promotion Strategy You Should Be Armed With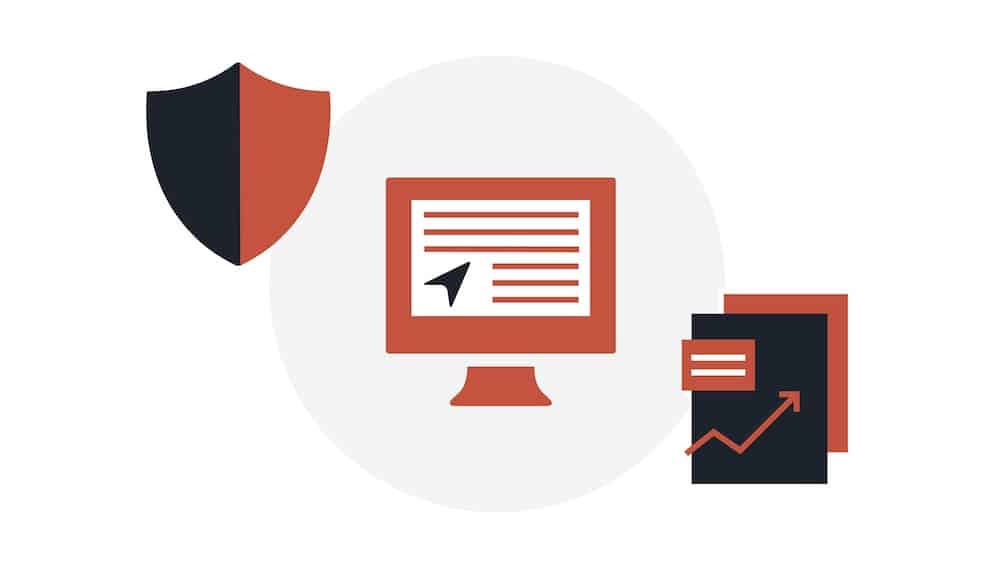 "How do I promote my blog?" This seems to be a recurring question from marketers in today's day and age.
Blog promotion is not something you can accomplish in a blink of an eye. It demands time, effort, and actionable strategies. Don't forget; these strategies MUST bring something new to the table.
In this guide, I reveal powerful strategies that power up your content and meet your target audience right where they are.
Shall we begin?
Content Worth Sharing
Make your best guess, if the content on your blog doesn't answer any real questions for your audience, would it affect your blog promotion success?
Of course, it would.
Content is king. I'm sure you've heard this before. But why is it, king?
Let's discuss two essential benefits you receive by producing high-quality content:
Sharing useful information for your target audience makes them want to come back. 
High-quality content is shareable and linkable, which increases your growth potential and brand awareness. 
Furthermore, when your content rocks, you are building your brand by establishing expertise in your industry, and people discuss it across different forums and communities. Here is an example: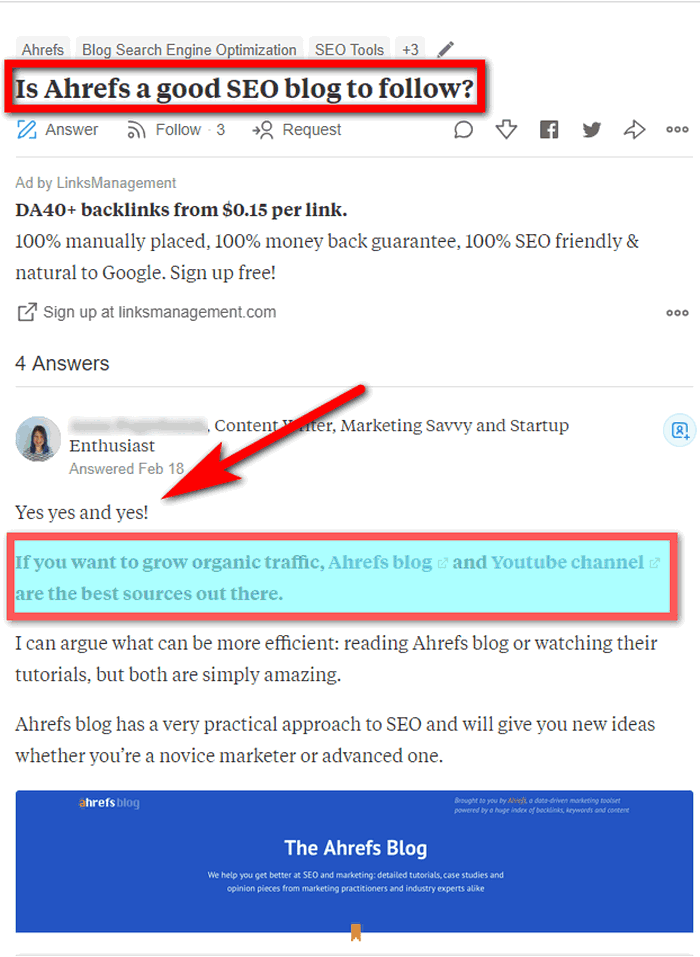 If this blog promotion strategy was mediocre, would people suggest it? Probably not.
Remember, keep your audience in mind. If you're targeting SaaS companies, are you getting them fresh content that answers their questions?
If you're creating a webinar for PPC specialists, are your providing data-backed information that draws your audience back each time?
To conclude, producing worth-sharing content is a non-negotiable if you want your blog promotion to take flight.
Allure Your Audience
There might be certain pitfalls when you try to promote your content as well. This is especially true when your blog is new, and you're trying to get it off the ground.
These obstacles could be:
The absence of a loyal audience
The absence of a digital advertising budget
The absence of traffic, due to a lack of backlinks from the other resources
How do you solve these issues then?
One tactic I've found to be successful is to promote your content manually using old-fashioned email outreach. To succeed here, you must realize why your audience should be interested in getting the message from you and why it provides value to them.
How?
Build a connection with experts in your niche – first.
We link to posts written by different experts to make our pieces of content more informative. The aim is to add value by providing credibility!
However, there is another side of the story.
Some people tend to think that if they link back to other experts' posts, that person will do the same in return. Frankly speaking, these people don't always pay attention to every backlink they get from various content creators.
Thus, I recommend you focus on sharing your content across social media channels these experts are on and tag them when it's relevant. There are more chances to be noticed by the expert here. Invite them to join the conversation and build a relationship!
However, do NOT just tag them if it doesn't add any value. Be careful; you wouldn't want to get blocked!
Your primal goal must be building connections and relationships on this stage, not just focusing on links.
Find ways to introduce a post you're promoting.
Actions speak louder than words. So, find ways where your content links may fit into other top outlets' articles.
Be careful; just presenting material without any reason why it may fit is not a good idea. Ensure you share WHY and HOW this link would enhance their piece overall. It's about them, not you!
Also, ask about their opinion on the post you're pitching.

Even though I'm offering these recommendations, I do warn you that the results of outreach depend on various factors. Your core factor is your luck.
Organic Traffic from Google
Every digital marketer should be familiar with two stages of traffic. The first one is the "spike of hope" and the second one is the "flatline of nope."
What does that mean in terms of content and traffic?
Let's say you have just published a post. What are your next steps?
You distribute it using your newsletter and social channels. Hopefully, your target audience will share it with their followings. Plus, you may incorporate boosted posts on social media to reach more people.
Next, you see the number of organic traffic grow. You smile. However, it starts to fade away suddenly: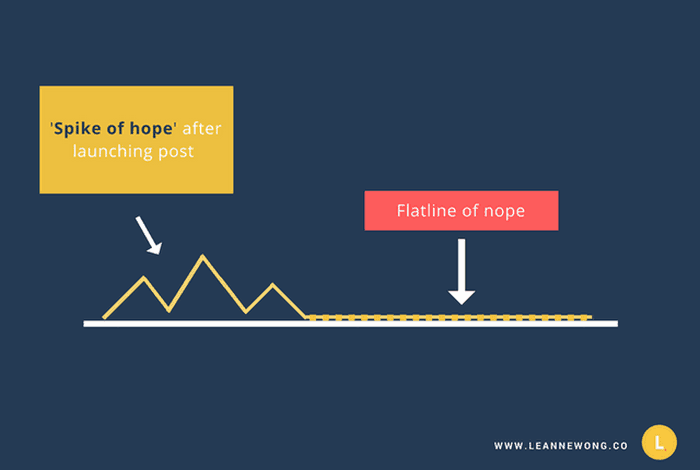 When your content reaches a "flatline of nope" phase, it becomes less profitable for your website. It's pretty evident if the content doesn't bring any traffic, it becomes useless.
But why does a "flatline of nope" happen?
There are only two reasons for this. One, your content doesn't fit your audience's needs (people stop linking back to it), and two, it doesn't reach out to new readers.
So, how do you keep your content on a "spike of hope" stage with constant traffic coming in?
Follow these three pieces of advice then:
Brainstorm topic ideas that answer questions that your targeted audience can benefit from.
Create excellent content with quality design, actionable advice, and data to back it up.
Build high-authority backlinks (keep in mind that high-authority backlinks are one of the four most important ranking factors in Google search).
Getting sustained traffic to your website is not a walk in the park. It takes time and patience but will be worth it in the long run!
Learn every factor involved in effective B2B marketing. Get our latest case study for free!

Repurpose Your Content
There are cases when your "already existing" content stops attracting traffic to your website. You can change the situation by repurposing it into new forms.
Content repurposing is beneficial to spice up the topic you had covered by adding updated data, design and more essential tips. Easy enough, right?
Let's dive into an example:
There is a post on the topic of eCommerce SEO that has about 2K shares on Facebook only.
We noticed this post had a good recall among our target audience. Thus, we decided to create a video on our YouTube channel that covers this topic specifically.
If I refer to the statistics before and after content repurposing into video, you will see a sudden spike of traffic from the day the video has been uploaded on YouTube: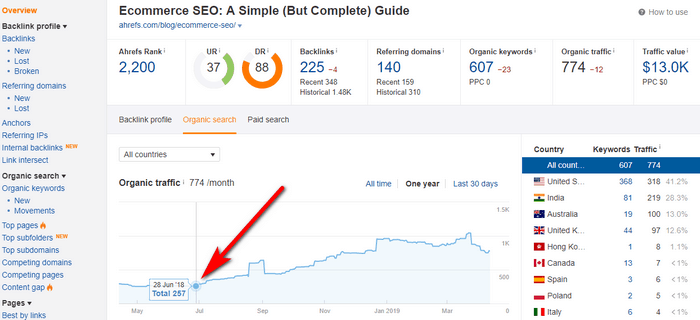 The first spike of traffic happens right after we repurposed this post into a video on YouTube: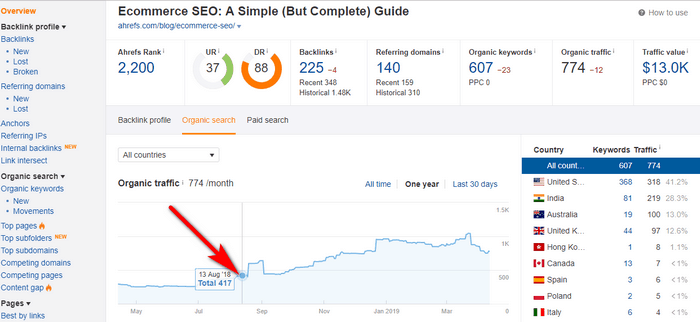 You might ask "But how could you keep this flatline of traffic sustainable after?"
The answer is simple. Continuously, we updated the post with new data. This helped us to preserve traffic growth overall (with some slight deviations).
As you can see, content repurposing works! Furthermore, you can use other ways to repurpose your content including infographics, podcasts, or other top places where your audience visits.
Show Your Activity With Popular Communities and Forums
It doesn't take much effort to make your presence known in popular marketing communities and forums. Start by participating in different threads, share your unique point of view, and back it up with links to your content.
However, each community has specific rules. Hence, some of the rules might include a restriction to post self-promotional links (that redirect to your blog content.) Thus, I advise you to look through the rules of the forum and start a blog promotion afterward.
Plus, the easiest way to find numerous forums your company can relate to is by going to Google and typing "your_niche forum" query: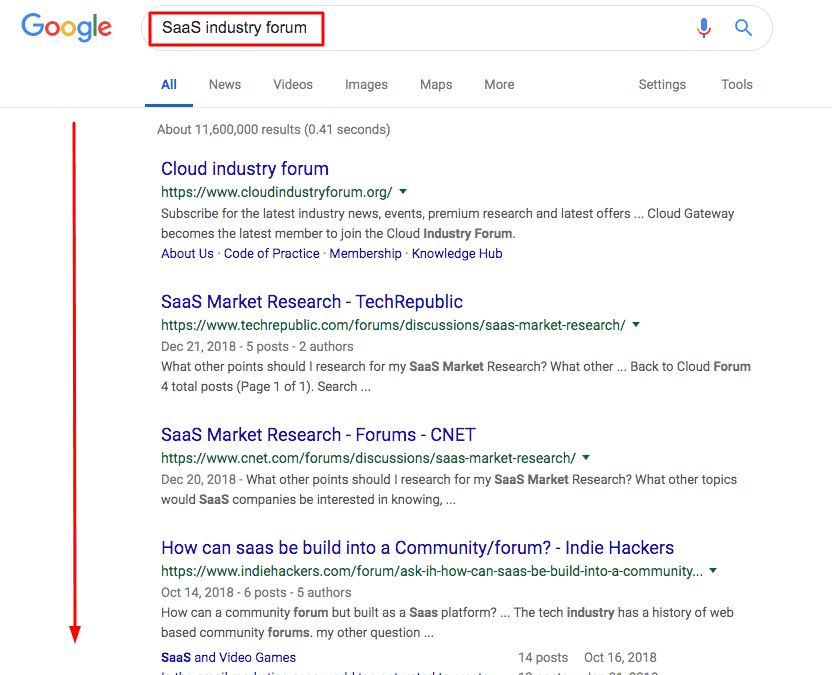 Easy…we love that!
Final Note
Overall, creating content is an art. Concentrate on producing high-quality work first. If your blog promotion strategy has nothing valuable to offer your targeted audience, it's not going to get exposure. Remember that!
Keep reading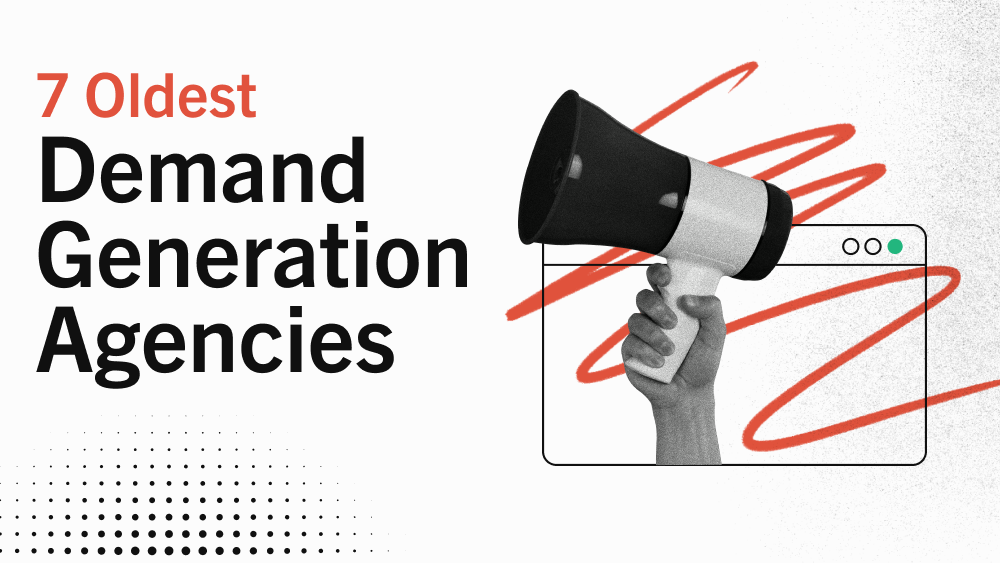 Agency Life
7 of the Oldest Demand Generation Agencies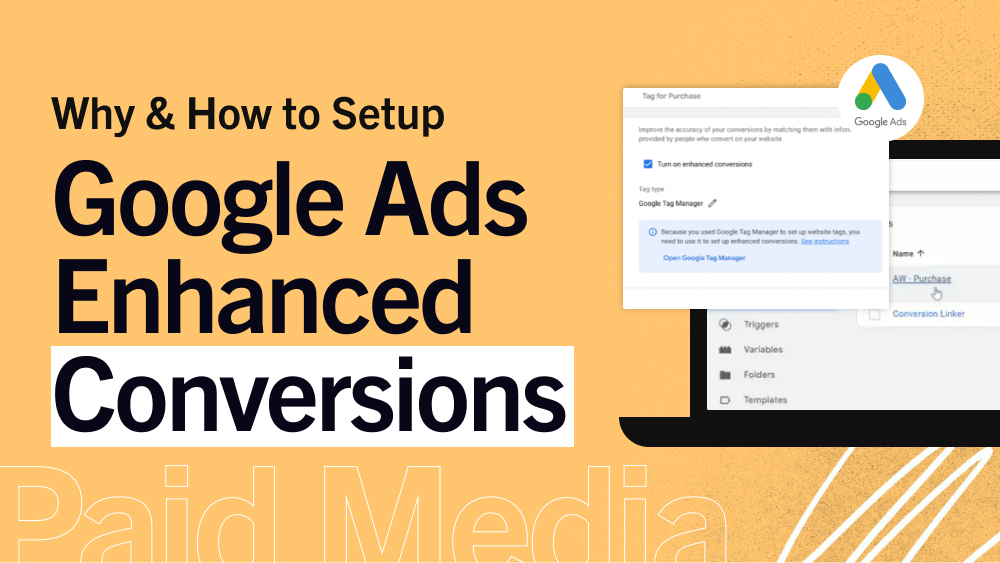 PPC
How to Setup Google Ads Enhanced Conversions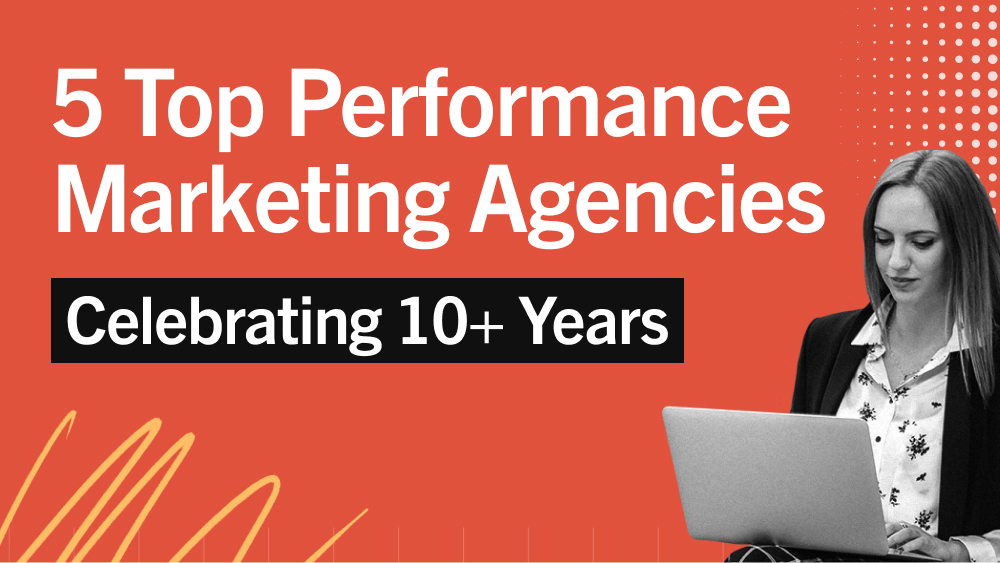 Agency Life
5 Top Performance Marketing Agencies Celebrating 10+ Years