B2B Digital Marketing Best Practices to Succeed This Year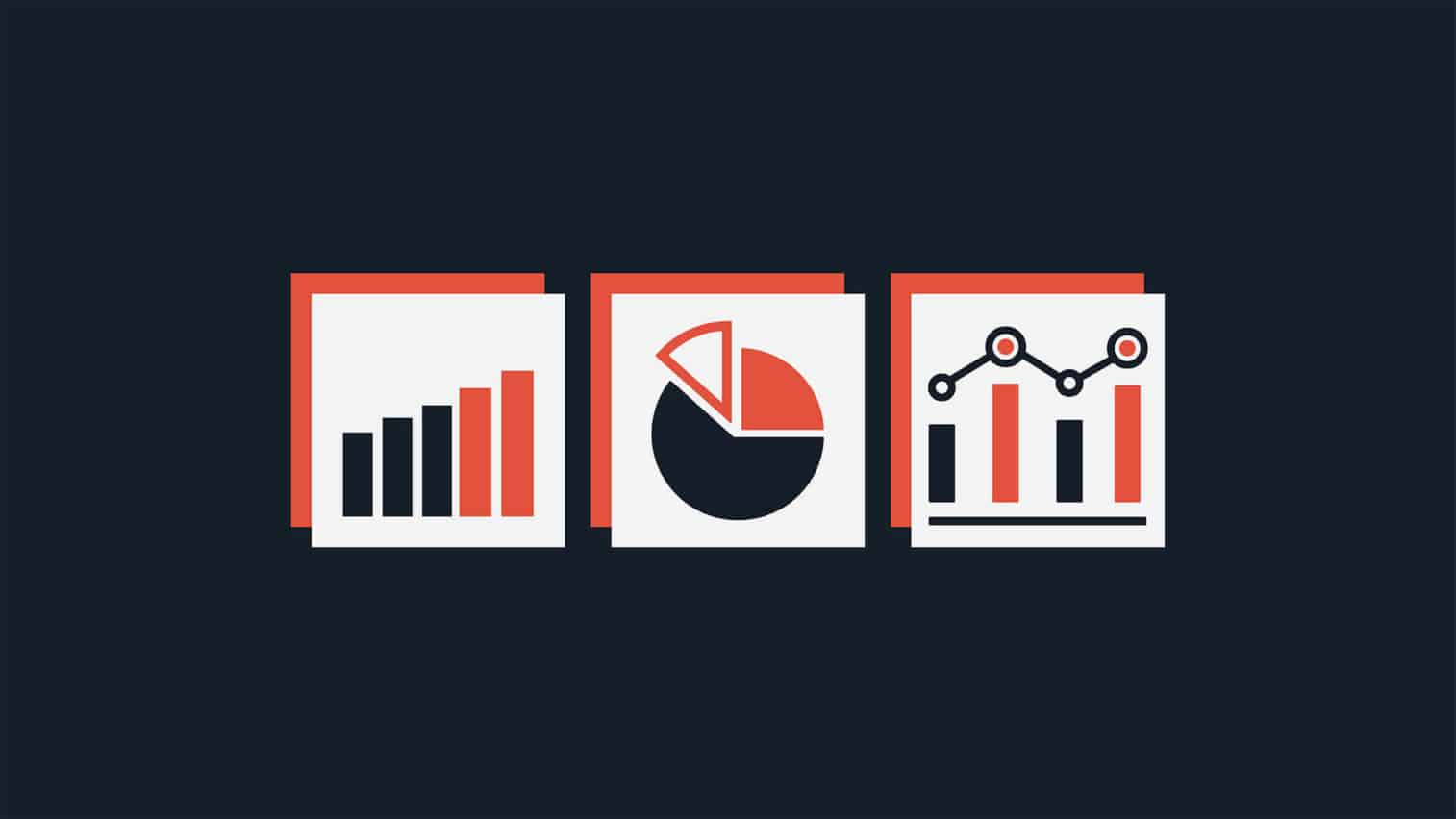 With the year just kicking off, it's time to lock in your B2B digital marketing strategy for this year!
B2B digital marketing has unique challenges, but one of its key differences from marketing directly to consumers or B2C marketing is that B2B digital marketing consists of longer sales funnels, larger deal sizes, and targeting the right audience of decision-makers.
These decision-makers hold a variety of titles, but most commonly they will be chief marketing officers, VPs of marketing, and members of the C-Suite.
The digital marketing landscape for B2B is rapidly changing and not as simple as setting up a Facebook ad that sends users directly to a product offering, as you might in a B2C marketing campaign.
With that in mind, let's pin down five digital marketing best practices you need to execute ASAP.
Let's get started.
Who is Your Audience?
Like any marketing strategy, you need to know who you are trying to reach. With B2B marketing, this should be done by spending adequate time building three to five unique buyer's personas.
When building out your buyer's persona at the very minimum, you should outline their, age, gender, title, vertical, size of the company, responsibilities, objectives they are trying to achieve, and most importantly, their unique set of business challenges that your solution helps to solve.
The image below outlines an advanced version of how your company could take a highly detailed approach in outlining your target buyers' persona.
There are many components that you can include, but the more time you spend accurately assessing your potential customers, the better your content marketing strategy will be.
Image Source: Referral Saasquatch
Develop a Powerful Content Marketing Schedule
The most effective way to build an audience for your brand is by posting new content to your blog consistently.
This year, businesses need to consistently engage with their audience through blog content to increase the number of keywords they rank for, increase their organic traffic, and develop an ongoing conversation with their audience.
At Directive, across the board, our clients that see the most significant success in increasing their organic traffic and conversions are the clients that post on a regular schedule. For example one of our clients in the construction software space saw tremendous results when we moved to post five keyword-focused blog topics per week. See below: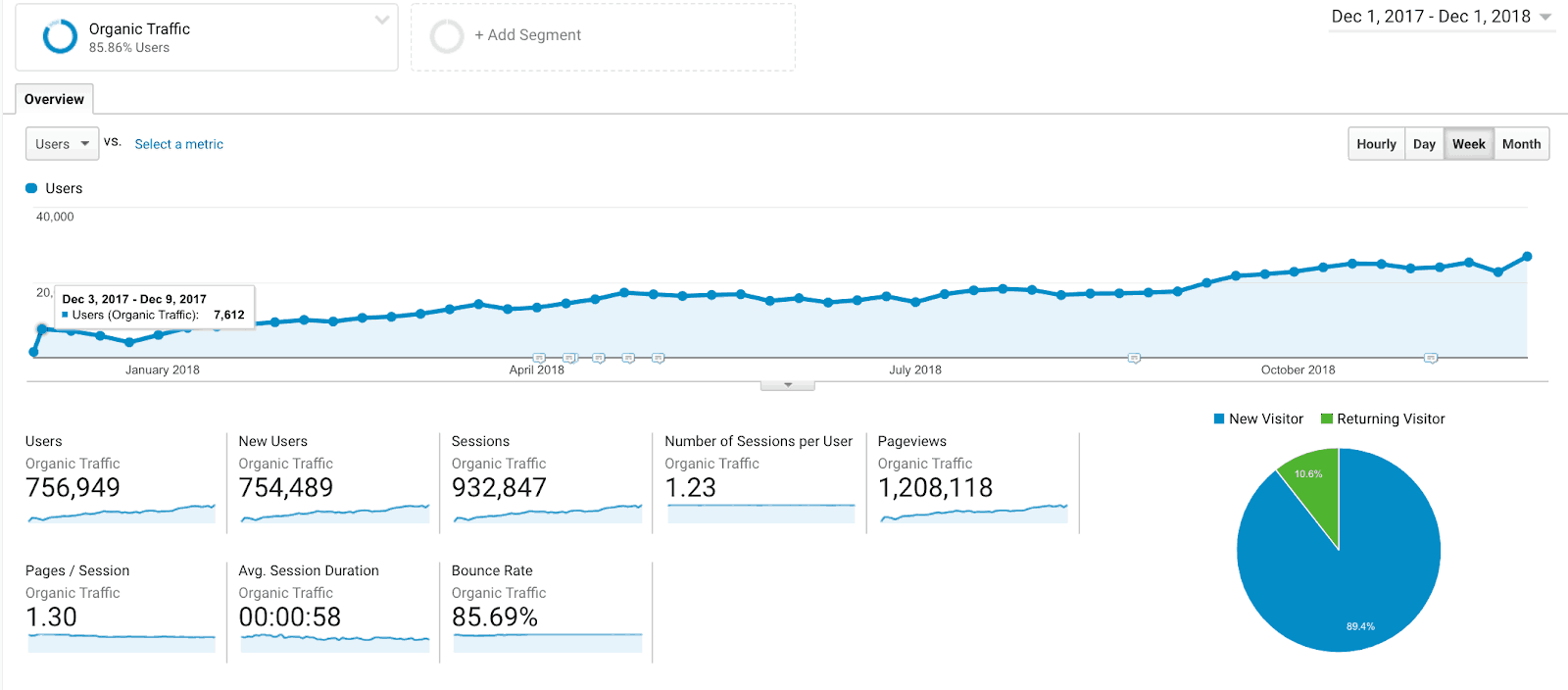 When looking back one year ago, our client was receiving roughly 7,000 organic users per week. By increasing our content output to five times per week for a full year, they now receive 25,000 natural users per week.
If your company can't afford to post this frequently, that is okay. As few as two to four pieces posted consistently can make a significant impact on organic traffic.
Another reason why consistency is critical is your content can take from six weeks to three months for search engines to track content for new keywords and bring in new organic users.
The key is consistency and patience!
For example, we had two clients who had limited resources in creating new content. One client was only able to post one time per month and the other two times per month.
Both clients started to see exponential growth in their keyword rankings because they highlighted keyword-focused topics and were consistent. To find keyword-driven topics, we frequently like to use SEMRush to get an understanding of search volume, keyword competition, and a view of how competitive the search engine results pages (SERPs) are.
See below:

Using SEMRush, we found that the keyword "per diem nursing" not only had a healthy amount of search volume, but it had a low competition score, which was a fit for our client who had a reasonably low domain authority.
Using strong keywords that are beneficial to your market is how your business can create new content and grow your audience.
It isn't ideal to only post one time per month, and even two times per month is pushing it, but if this is all your marketing team is capable of producing, not all hope is lost!
Below are two examples that showcase organic traffic growth your business can see in a year, even if you are on a limited content budget.
Client in the Engineering and Manufacturing Space Posting 1x per Month

Client in Healthcare Field Posting 2x per Month

As you can see, it took roughly seven months of consistent posting with stagnant growth before growing exponentially. This showcases why consistency, frequency, and a little bit of patience are the most critical factors in increasing your organic traffic this year.
Provide Answers to Your Buyers' Problems
A major hallmark of your B2B marketing plan resides in "conversational selling," meaning your content needs to engage with your audience through blog pieces and white papers that provide fresh information related to their industry or a specific way to solve a problem in their business.
Solving your target customers' problems with your content and showing how you will build trust with your brand helps drive people to buy your product.
Give the people what they want!
For example, one of our clients in the construction software industry identified that one of the most significant pain points for commercial construction subcontractors is document control and accurate daily reporting.
We adjusted our strategy on ways to provide new information or problem-solving for subcontractors when it came to the daily reports they have to document on the job site. We used this as a starting point and crafted blog content providing information on how they can completely remodel their daily reporting.
By focusing on these pain points, we were able to create a blog that receives 957 new sessions for November 2018.

Develop a Solid Account Based Marketing Strategy
Over the last two years, Account Based Marketing (ABM) has become increasingly popular with B2B marketers, but first, let's look at what ABM is and why it's popularity is on the rise.
According to Wordstream "Account-based marketing is a strategic marketing strategy where key business accounts are marketed to directly, as units of one (compared to the typical one-to-many approach).
Breaking this down further, when developing your ABM strategy you will be tailoring a personalized marketing strategy for every new business (account) you are prospecting.
Below, you will find a visual infographic from Celsius International that describes the difference between ABM marketing and lead generation marketing.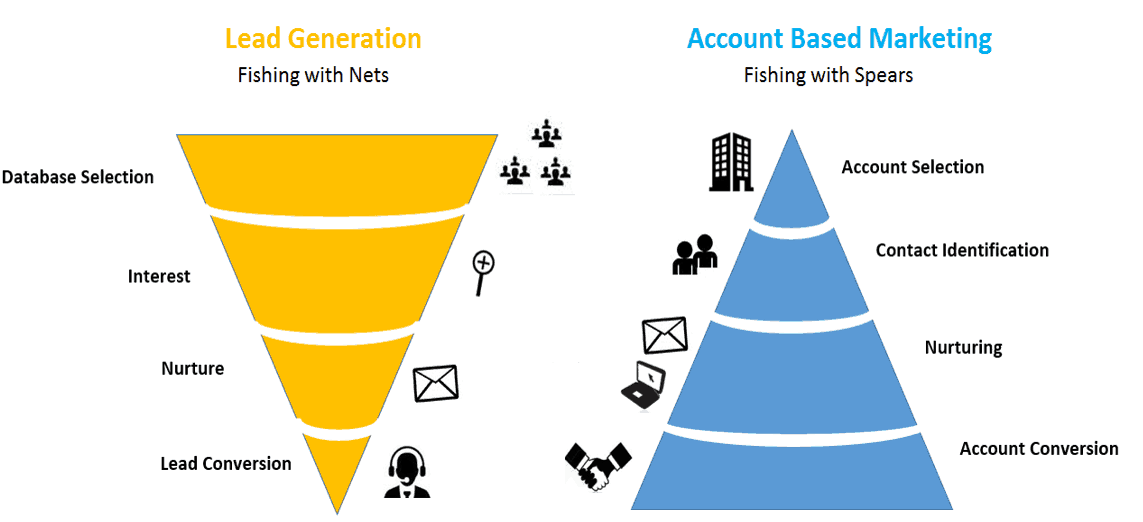 Let's face it.
It's often hard for B2B businesses to reach target audiences through all the "marketing noise" in today's digital landscape.
ABM provides B2B marketers with a unique solution to cut through that noise and communicate directly with the accounts they want to acquire. Furthermore, ITSMA's study in 2017 found that 87% of B2B marketers agree that ABM delivers higher ROI than conventional lead generation marketing.
Your first task in building your ABM strategy is to identify the personas you want to target. Then you need to curate a list of accounts that you want to focus on specifically.
One way you can do this is by using third-party ABM platforms like Terminus that help marketers identify and engage their target accounts faster.
Lastly, start targeting specific accounts and engage them in conversation through your content and nurture the lead through the sales funnel. Although ABM requires an advanced level of planning and execution, it is a lucrative marketing strategy for this year.
Optimize Your Pages for Conversions with Google Optimize
Next, your company has to be optimizing your site's user experience (UX) for conversions with Google Optimize. Whether you have an in-house team or use a SEO agency for SaaS, you are leaving money on the table if you are not testing with Google Optimize.
Google Optimize is a free tool from Google that allows you to quickly test and change elements on your site, without having to hardcode it into the page source of your website first. With the addition of a few snippets of Google Optimize HTML code, you can make changes to your site using Google's free Google Optimize page editor.
The primary benefit of this is that you can run A/B tests and run pages against each other quickly and make any necessary changes to your site rooted in data. With Google Optimize you can dramatically improve conversion rates for a given action you want the user to take.
Test new page layouts, change the copy on headlines and body text, as well as the color/text on your calls to action (CTAs), and see what resonates with your audience!
For example, we were able to increase conversions for button clicks for a "Request a Demo" conversion by 14.34%, by merely changing the color of that button on the home page from a creme white color that blended in with the page to the red.
Before: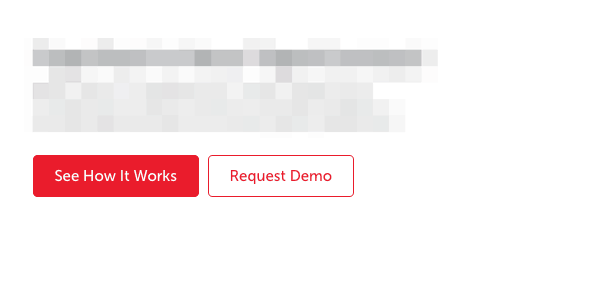 After: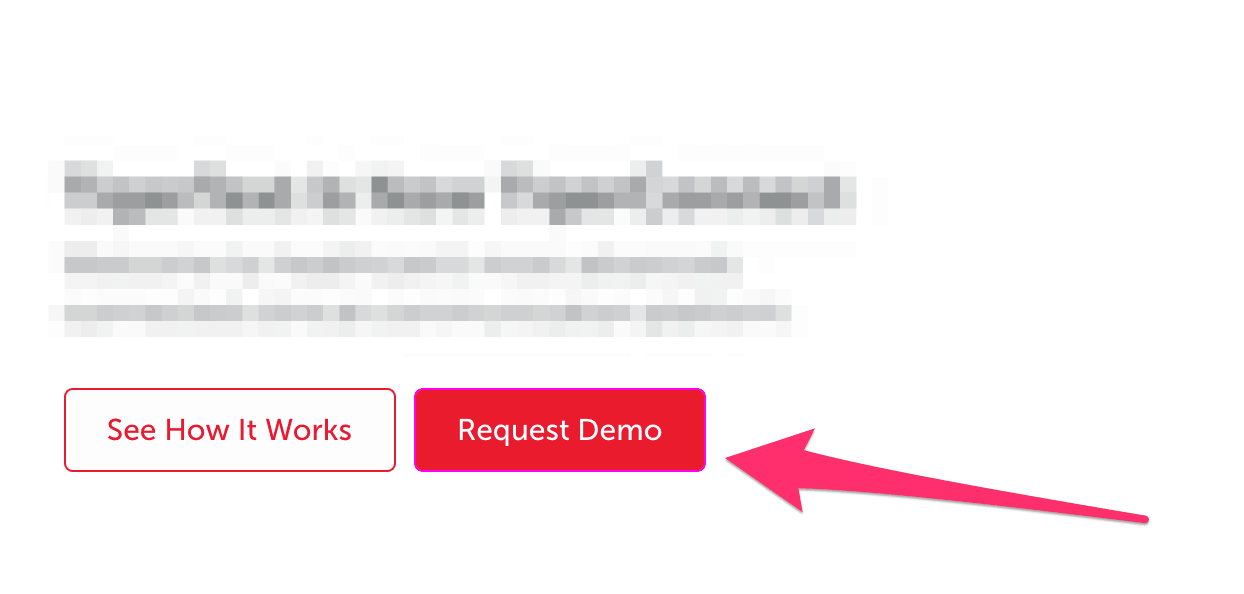 The images above display how we prioritized our "Request Demo" CTA by making it pop out over the CTA that is right next to it.
This change took less than an hour to implement using Google Optimize, and we got our results in under a week. Then, we were able to communicate to the client that they should make the color change a permanent change.

Google Optimize is a powerful FREE tool, and a must-have in your B2B digital marketing plan.
Win Your B2B Digital Marketing Strategy
Digital marketing is a challenging discipline because it is always changing and requires marketers to think outside of the box for creative ways to engage with their target audiences.
The businesses that survive are the companies that develop a deep level of empathy for their customers' pain points and continue to provide new innovative solutions.
Use these B2B digital marketing best practices to start a conversation with your audience and compel them to do business with you.
"The only way to consistently grow in B2B is to be better than very good." – Seth Godin
Keep reading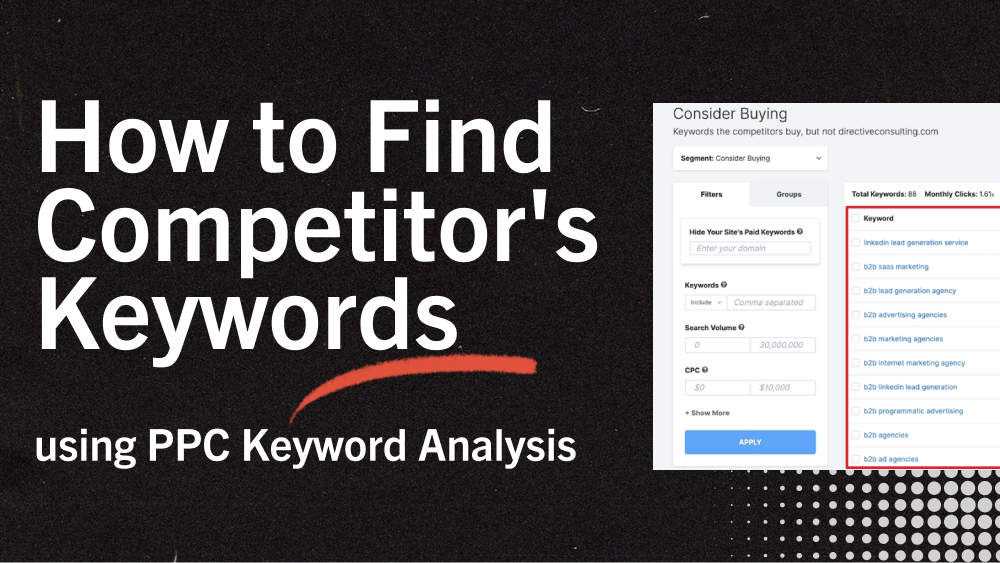 PPC
How to Find Competitor's Keywords with SpyFu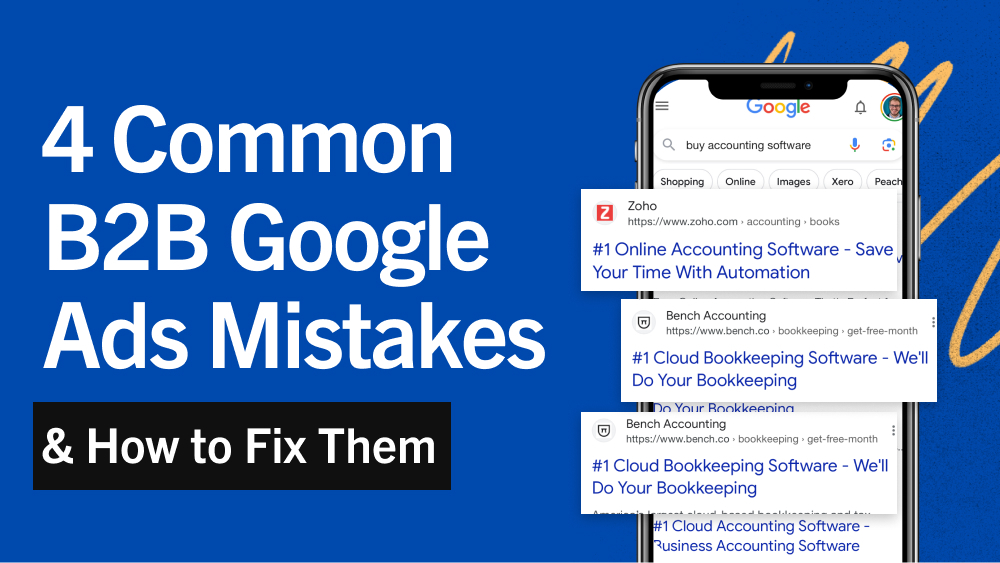 B2B
4 Common B2B Google Ads Mistakes and How to Fix Them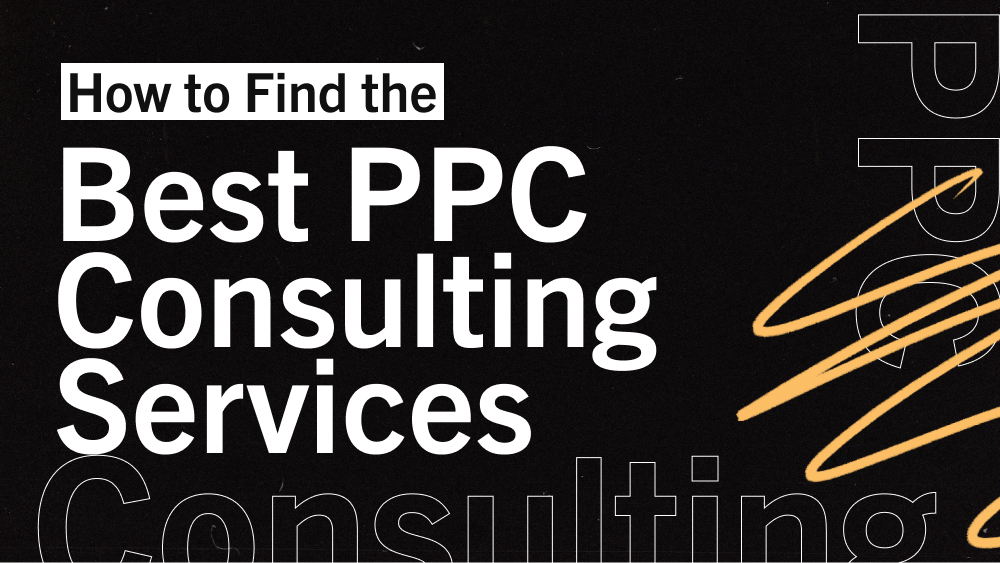 Agency Life
How to Find the Best PPC Consultant Services