Digital Marketing Trainers: What Should You Look For?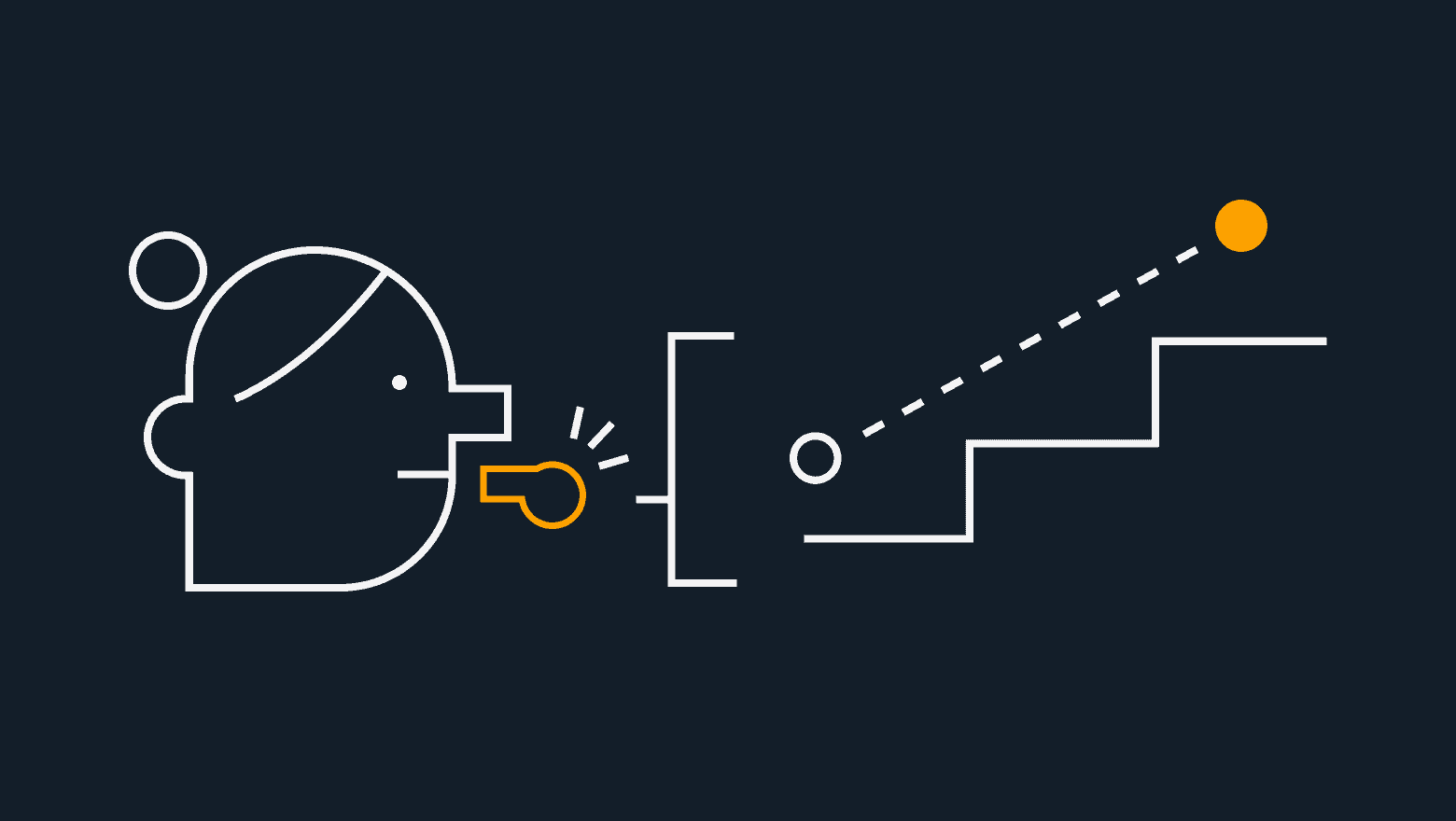 Looking for digital marketing trainers that can help you expand your digital skills and improve your marketing results in 2020?
It is nearly impossible to overstate the value of high-quality digital marketing trainers who create valuable and informative courses that help others improve their marketing skills. With access to quality coaching and the best available information, you can skip past the traditional trial-and-error process of learning digital marketing and start generating results more quickly with proven systems that work.
It's an exciting proposition – but how do you choose the right digital marketing trainer that can help you reach your goals?
To help you get started, we've compiled a list of 10 things you should be looking for when hiring a digital marketing trainer.
3 Reasons to Get a Digital Marketing Trainer
Get help promoting your own business
If you're a small business owner or a solo entrepreneur, a digital marketing trainer can help you learn new techniques to market your products and services online. That means generating more traffic to your website and social pages, more brand awareness, and more revenue for your business.
Become a freelance marketer
If you love working from home and making your own schedule, you may have ambitions of becoming a freelance marketer.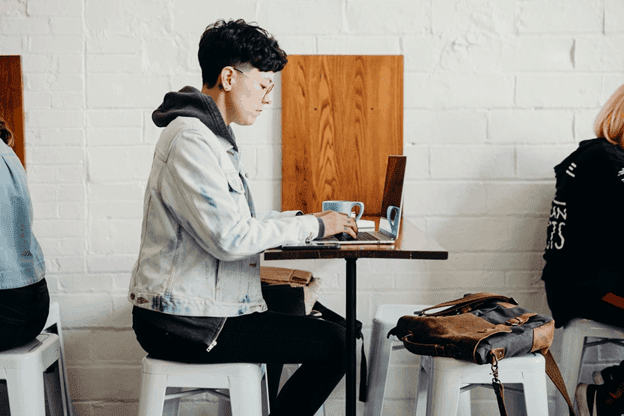 Freelance marketers earn a living by performing marketing services for SMBs, marketing agencies, or enterprise clients. They may also participate in entrepreneurial marketing ventures, sometimes creating their own products and services to sell online.
Launch a career in digital marketing
A digital marketing trainer can help you develop the knowledge and skills needed to launch a career in digital marketing. You'll be able to target entry-level marketing roles at a variety of organizations where you'll earn great pay and work with other people who are passionate about marketing.
Digital Marketing Trainers: 10 Things to Look For
Years of Experience
Digital marketing has been around since the first search engines appeared online in the mid-1990s. If you can find a trainer with more than 20 years of experience, they'll be able to share a broad perspective on how digital marketing has grown and changed over the past decades. This can be valuable if you're someone who understands things by seeing the "big picture".
On the other hand, you still need to be focused on learning the most up-to-date digital marketing techniques. With that in mind, anyone with knowledge and experience in the current digital marketing environment can be an effective digital marketing trainer.
Group Membership
Some digital marketing trainers operate independently. They gain experience by working on their own marketing projects, then create courses or provide coaching to help others do the same.
Others work at marketing agencies where they team up with other marketers to deliver more complex projects, then create training material based on their shared experiences.
Understanding the background and experiences of your trainer can be a useful means of determining whether their skills and knowledge can help you reach your goals.
Industry Authority
When you're purchasing a digital marketing course, or paying someone for their digital marketing knowledge, you should make sure that they're a genuine authority with a strong reputation in the industry.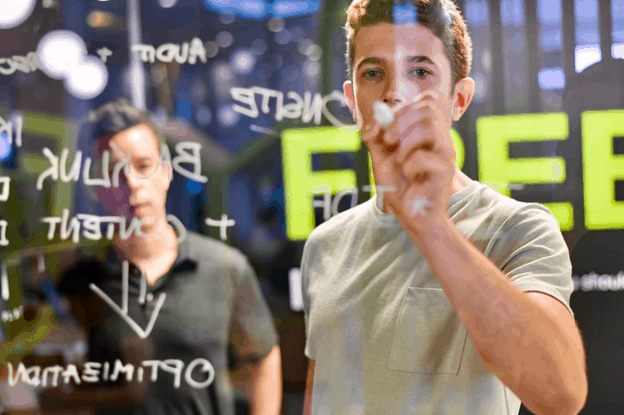 The best way to verify authority is to search for mentions or references to your digital marketing trainer around the web. If you can find information about them, articles that they've written, or backlinks to their website from other trusted digital marketing websites, there's a good chance they're a legitimate authority.
Trustworthiness & Credibility
How can you establish the credibility of a digital marketing trainer?
As a starting point, make sure you can verify their identity.
If you're purchasing training, coaching, or a digital marketing course, you should be able to find the name of the person or organization that you're purchasing from. You should be able to find their website, social media pages, and LinkedIn profiles. They should have an address listed somewhere that is not a post office box.
If you can't find these basic details, you're purchasing training from someone who won't be accountable for the services they provide.
Areas of Knowledge
Digital marketing is a discipline that includes many sub-disciplines, each its own area of knowledge and expertise. Some of these knowledge areas include:
       

Mobile marketing

       

Email marketing

       

Ecommerce
Some digital marketing trainers have balanced knowledge across many different areas, while others provide the most value by specializing in just one or two areas. Before choosing a digital marketing trainer, find out about their favorite marketing methods or channels for generating results online.
Project Experience
Your digital marketing trainer should be able to support their knowledge and skills with real project experience in their preferred marketing channels.
Search for evidence or ask about projects they completed in the past that relate to their course offerings. Ask about their process – how did they evaluate the project? How did they execute? What were the challenges? What was the outcome?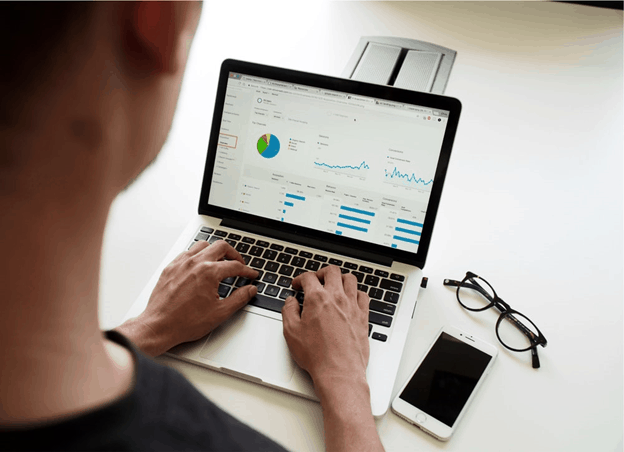 Digital marketing happens on a project or campaign basis, so any qualified trainer should be able to show project experience that supports their claims of expertise.
Track Record of Success
A digital marketing trainer should be able to demonstrate a track record of success in implementing the digital marketing techniques they teach in their courses.
You can discover evidence of past successes by searching the trainer's website for case studies and testimonials from clients they've worked within the past. You could even go a step further by contacting any clients mentioned in testimonials or case studies to verify their authenticity and ask more questions.
Teaching Style & Methods
Teaching style and methods play a major role in finding the right digital marketing trainer or course to help you reach your goals.
The best trainers understand that learners develop skills and know-how through practical experiences, not by memorizing facts in a traditional "classroom" format. Look for a digital marketing course that offers a step-by-step process for building your own campaigns and opportunities to gain practical experience.
Customer Satisfaction
If you're considering purchasing a digital marketing course, chances are high that someone else has purchased it in the past and published a review about it somewhere.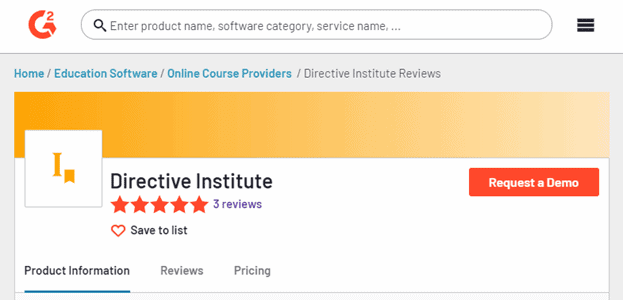 Taking the time to search for reviews and customer satisfaction ratings can help you gain a better understanding of what a trainer has to offer and avoid disappointment if their course doesn't match your needs or learning style.
Cost/Value
The last thing you should be thinking about when searching for a digital marketing trainer is the cost of training. But remember, price is just a number – what's important is to compare the price of the course to the benefits you're getting and decide whether it's worth it – that's value.
The best-value digital marketing courses offer features like community membership and unlimited access to course materials for a one-time fee.
Summary
Finding the right digital marketing trainer takes some due diligence, but you'll benefit massively from a high-quality course that delivers proven techniques for maximizing your results in the shortest time possible.
If you're ready to start learning digital marketing now, why not check out our in-depth digital marketing courses at Directive Institute?
We've taken our best insights from years of agency success and created a proven process for enhancing your digital marketing results across four domains: paid search marketing, SEO, conversion rate optimization, and campaign analytics.
Keep reading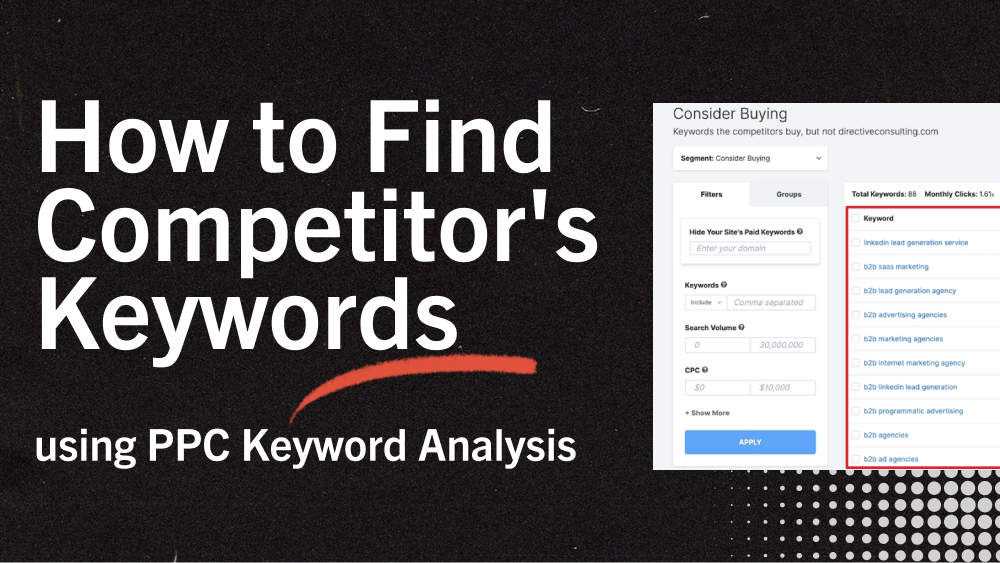 PPC
How to Find Competitor's Keywords with SpyFu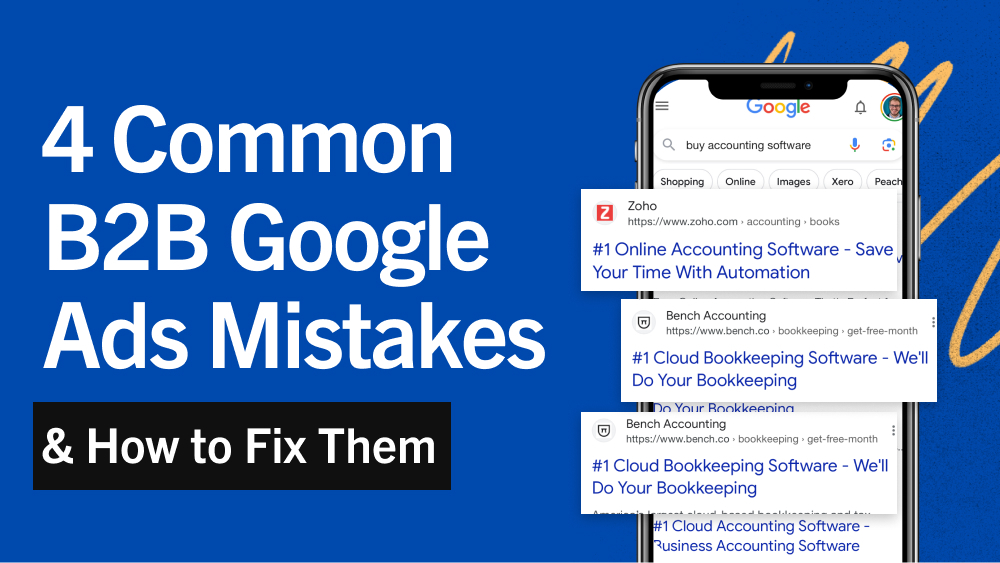 B2B
4 Common B2B Google Ads Mistakes and How to Fix Them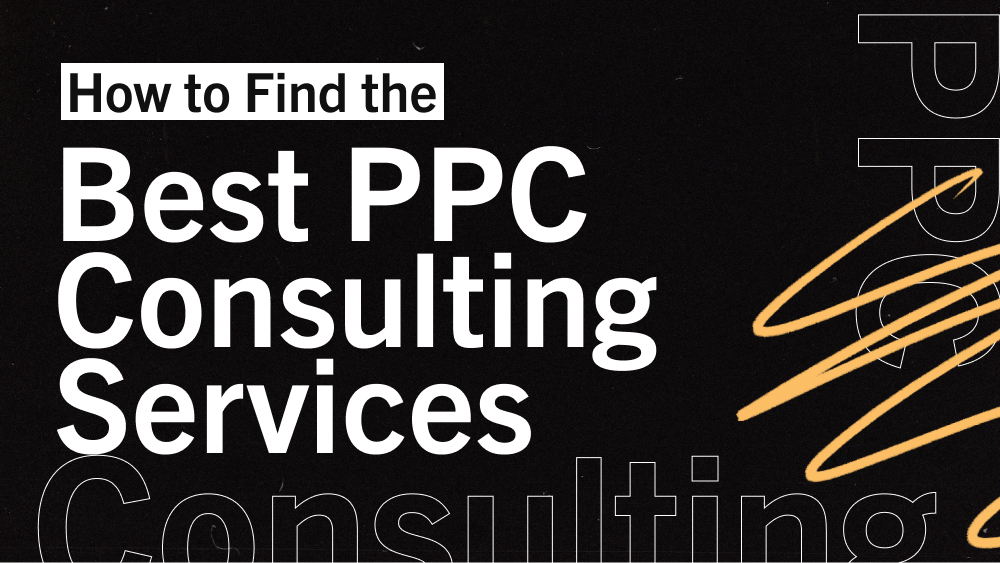 Agency Life
How to Find the Best PPC Consultant Services