Setting Up Your B2B Pay Per Click Services the Easy Way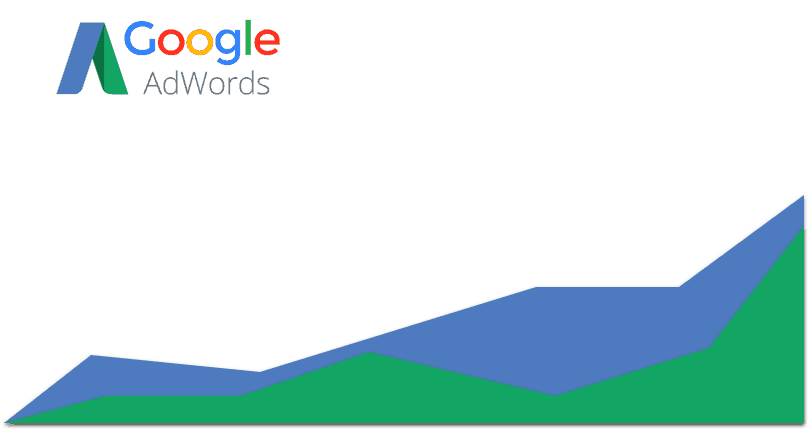 The distinction between paid and organic search can be a daunting one. The idea of paid for advertisements makes everything seem a little more high stakes to the DIY digital marketer sitting at home on his couch making business decisions. But don't worry. Managing your B2B Pay Per Click Services doesn't have to be an over-strenuous experience like the stigmas suggest.
As with everything in the online marketing world, it's all about aligning the right inputs to create the right outputs. Knowing how to setup your campaign the right way on Google Adwords today can save you some time, money, and frustration tomorrow.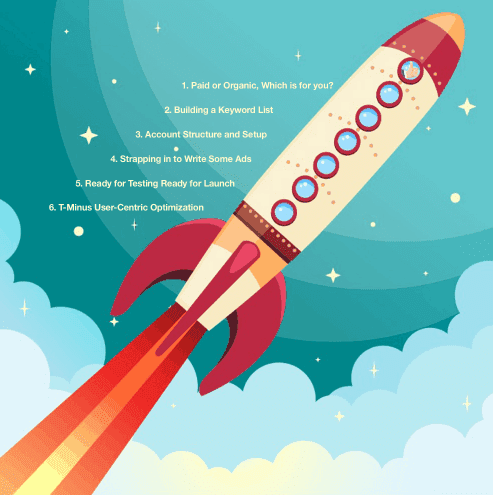 Paid or Organic, Which is for You?
First things first, you need to decide what kind of B2B digital marketing campaign your product/service requires. Is your site built around retail? Information distribution? Customer reviews? Or does your site brand and market your service through content promotion to help fill out the top of your funnel? Is AdWords worth it? Or is organic B2B SEO a better option?
You need to know the answers to these questions before you get started so you know whether you should implement more qualities of organic or paid search.
Pros and Cons
There are pros and cons to both paid and organic (B2B PPC or B2B SEO) search optimization tactics. For example, if you are a more retail oriented business, you may want to target your direct advertisements and use PPC tactics to get a rapid increase in traffic that you can then convert into sales.
If you are trying to build up a B2B brand awareness campaign, you may want to implement more SEO. For example, content marketing style tactics like publishing keyword based content or guest blogging to increase traffic. 
Timelines
As a general rule, blended paid and organic search campaigns start off with a heavier emphasis on their Pay Per Click ads with less organic market share via SEO. As they build up their organic campaigns and improve their SEO, they slowly wean themselves off of their paid advertisements. Basically, the usual timeline of spending and returns for a Pay Per Click campaign decreases while an SEO campaign will increase. The two are inverted.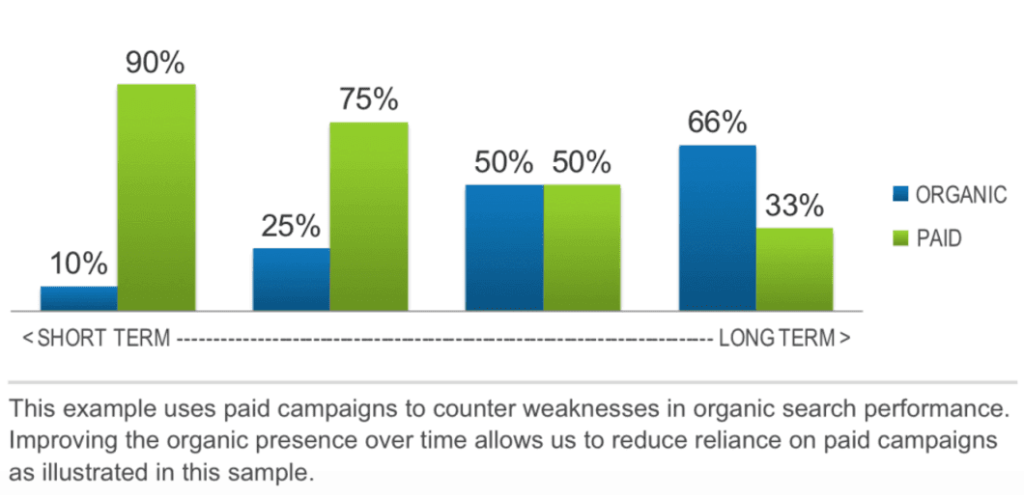 This is all to say that you should make sure you know what you are looking for before you get started. This will make the decision making process easier later on when you are deciding which campaigns to kill and which to continue.
Knowing the ins and outs of your product, your audience, and your keywords will make the entire process more efficient and less confusing – from setup to reporting and all the way back.
Building a B2B Keyword List
Starting your paid campaigns off on the right foot means starting with the keyword to target your ideal audience.
Keywords are the backbone of your B2B PPC campaign just as they are the backbone of any SEM project. The stronger and more targeted your keyword list is, the more successful your advertisements and content will be.
If you're thinking about starting a B2B Pay Per Click campaign, then you should probably already have an idea of what your primary keywords are. These are the words and phrases that users would type into the search bar if they were looking for your product or service.
Knowing your primary keywords, however, is far from enough.
Advanced Keyword Research
If you really want to generate high quality traffic that is more likely to convert, your keyword list should be comprehensive and robust. It should include variations and synonyms for your primary keywords as well as the long-tail modifications of the keywords you are targeting.
There are some very helpful tools that can make advanced keyword research more efficient. Sites like Moz's Keyword Explorer will give you different statistics for the keyword you enter such as search volume, difficulty of the keyword, opportunity for traffic generation, and more.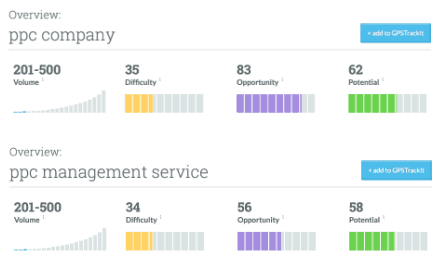 You can use this to tailor the syntax of your keyword phrasing to better account for user search intentions.
Once you have fine tuned your primary keywords, going after the long-tail keywords is the best way to generate conversion heavy traffic. These search queries are usually far less in volume, but are more specific so you can rely on the user to be more conversion-prone.
Industry tricks like using the wildcard will show you what search modifications google suggest is showing users for a given keyword just by typing an underscore after the word. Check out the video below, or our Youtube channel, for more time saving industry tricks.
Account Structure and Setup
So you have your keyword list and have put in the hours of deep market research to identify your key demographic and their user behaviors. Now you can start working on your actual B2B Pay Per Click service as a whole. (nope – you haven't even started yet)
Setting up your Google AdWords account be tricky, and the interface isn't known for its simplicity. But don't worry, it can be done. Imagine the basic structure of your AdWords account is a top-down tree diagram. First there is your account, then your campaigns, followed by you ad groups, then your keywords, your negative keywords, and finally your ad text and landing pages.
You'll want to make sure these are all aligned before you launch your advertisements to ensure that you've setup your campaigns with the right inputs to guarantee the ideal outputs.
B2B Pay Per Click Campaigns
When you're setting up your campaigns, start with the campaign that has the most opportunity for traffic and conversion. You should organize your campaigns by either the structure of your site (your sub pages and product pages that link back to your home page) or your different areas of service (a digital marketing firm, for example, could have PPC, SEO, Content, and Social).
If you're a true website optimizer, though, your site architecture will already match your areas of B2B service. All three will be aligned in an ideal SEM campaign.
Make sure that, when you're setting up your each of your campaigns, you double check the Type to account for what markets you are trying to advertise to. If you want to maximize reach, select "Search Network with Display Select" to have your ads appear not only on the SERP, but any page that it is deemed relevant enough.
This can vary depending on if you are using multiple tactics and multiple platforms for different marketing campaigns, so fine tune yours to your business goals.
What you'll really want to double and triple check is who is running the ad bids for your campaign. You can adjust this under the Bid Strategy tab. AdWords will automatically have itself set up to run your bids for you automatically. You'll want to change this so you can have manual control over your bids.
That is, unless you want Google to run the show for you.
You'll also want to keep a close eye on your Default Bid and your Budget. The Default Bid can be adjusted per keyword, so you can fine tune that specifically. But for your Budget you'll want to establish a daily maximum for your Pay Per Click spending. Your ads will automatically stop running for the day when you hit your max budget and they will start up the next day fresh.
If you have a smaller budget and don't want to be out of the game before noon, you can set up ad timers to start your ads later in the prime marketing hours of the day.
Campaign Ad Groups
Your ad groups should be organized around smaller subdivisions of your keyword list.
Make sure that you are always running at least two or three ads in any given ad group. This will allows you to compare and contrast the success of your different ads. They should each be fairly similar, just worded differently or possibly using a different CTA or special parenthetical offer.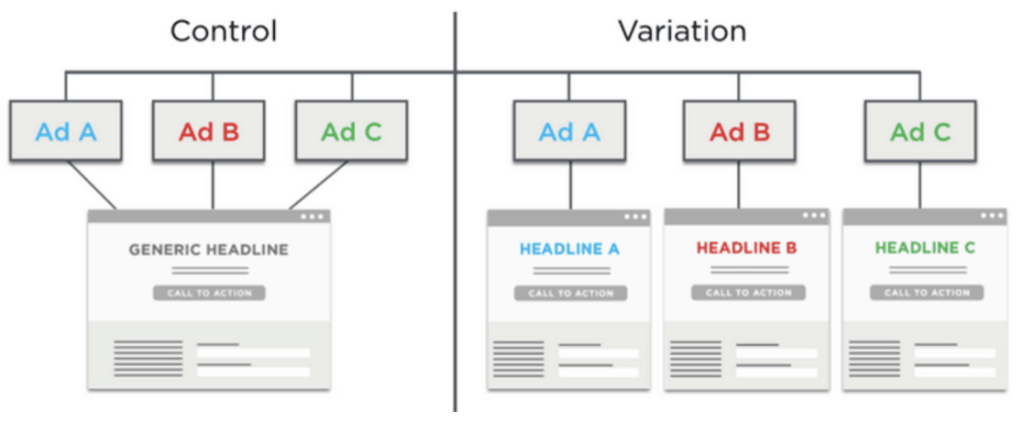 You should also have a landing page designated to each of your ad groups. You can adjust these as your campaign evolves, so it isn't the end of the world if you launch without having specific landing pages and just use your service pages for the beginning.
But if you really want to see how your ads are performing on their own, you'll having landing pages just for them.
Ad Group Keywords
Now that you've set up your ad groups you need to input the keywords that you want these ads to appear for. Keep you long-tail modifications and user intentions in mind when selecting the keywords you want a given ad to appear for.
Remember that users aren't often typing our industry jargon into the search bar, so user intent can be hard to pin down.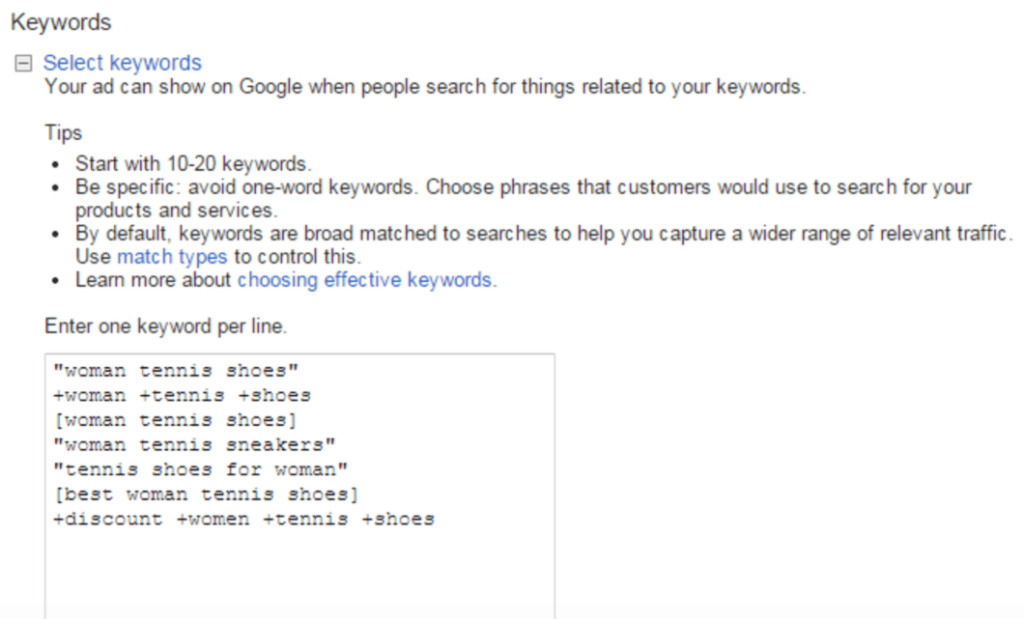 You shouldn't overload the keywords for a given ad, either. Keep your list comfortably in between ten and twenty keywords per ad. And keep in mind that certain keywords need to be plugged into AdWords differently.
Phrase keywords require quotation marks, exact match keywords require brackets, and specified or modified keywords both requires + signs. Any new keyword entry is automatically put into the +broad category, so make sure you are specifying each entry's classification from the beginning.
Strapping in to Write Some Ads
Having set up all of your campaign and ad group settings, now all that's left is to create the ads and the pages for them. There is a countless variation of styles and formats for landing pages that cohere to the specific services or markets that those pages promote.
And as many different ways there are to format a landing page, there is an equal amount of ways to nuance your ad text.
But, there is a unilateral rule that applies to ad text and landing pages no matter the format or the niche market being targeted: keep your content benefit focused and tactic driven.
Internet users are looking for tips and tricks they can implement now. They aren't looking for the most colorful descriptors, but what you are offering them in the very moment they are reading the ad.
Be direct and be explicit. It will pay off in the end.
Keyword Based AdText
Your ad text is the visible link and description that users will be shown on the results page. It's going to be the first representation of your page and your business to the potential customer, so make it count.
There are no gold rules when it comes to optimizing your ad text, but there are some tips that have been proven to increase conversions. Check out these little alterations to your ad text that can make for some huge increases in click-through rate and conversions:
1.Use punctuation to end description line 1. Putting a period or some other form of punctuation at the end of your line 1 description will bring the whole sentence into your ad to give you a really strong tagline. Even if you have really strong copy for your ad text, just having the keywords in your ad text won't be as strong as if you had a complete thought including those keywords.
2.Ditch your brand name for parentheses. A lot of companies like to put their brand name at the end of their ad text. The truth is, however, that unless your brand is successful enough to make sales on reputation alone (like Moz, or Starbucks) having your brand name in your ad text is probably just a waste of valuable space.
Instead, try replacing your brand name with a parenthetical preview of what that landing page is offering. Keep this benefit or review focused (depending on if you are in the service or retail market). For example, a coffee shop could ditch its "Starbucks" brand name with a parenthetical like (over 100 five-star reviews) or (limited time 50% off all coffee). This is the information your users are really looking for. Besides, your brand name is included in the link directly below your ad text automatically, so use your space more wisely.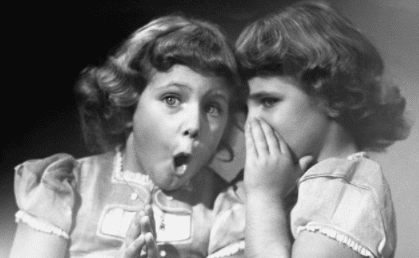 3.You should be advertising special offers and benefits in your ad text regardless of whether or not you are using parentheticals. The digital market is a fickle monster, and adapting to current or local trends on line with your keywords and ad text can keep you ahead of managing your PPC campaigns where your competitors are working to catch up. You can check out more tips on how to optimize your ad text here.
Optimized Landing Pages
When it comes to landing page design there are only a few concrete rules any optimizer or consultant can give you without stepping on your creative toes. These tips are very straight forward and ought to be followed.
Align Ad with Landing Page
First, make sure that the content of your landing page aligns itself with the offer of your advertisement. Nothing can be worse for your online reputation then a sea of users clicking through your advertisements and immediately bouncing off your landing pages because the ad was fraudulent. You not only will see a drop in traffic and almost non existent conversions, but the reputation of your brand online could take a huge hit due to the lack of authenticity and transparency.
Use White Space
Second, make conversion a simple choice for your user. Don't over crowd your landing pages with dozens of different links and CTAs. You'll just throw you user into analysis paralysis and while you may be generating a large amount of traffic, you won't be seeing the conversions you are looking for. Remember: when we are presented with too many options to choose from, the exit becomes the only clear choice.
Direct CTAs
Lastly, be direct with your CTAs and your ad text. Explicitness matters. Don't just use the generic "click here" CTA buttons, but match the action to the media. If you have an ebook available for more information, encourage readers to "download eBook now." If you have a video, match it with a "watch video" button.
In fact, you should consider using video whenever possible on your landing page – the mere option of watching a video has been shown to increase conversions. You want to convey both a sense of transparent authority and reliable urgency.
Urgency is a strong feeling when encouraging online conversions. But urgency only works when you provide your user with the desired solution to their oh-so-urgent dilemma.
Ready for Testing and Ready for Launch
So you have all of your landing page features and ad text setup and are reading to hit that launch button, right?
Well…not quite…but you're getting closer, does that make you feel better?
Any long term optimization strategy will be more of a continuous process than it is a completable goal. So, before you even get started, you need to have your campaigns and ads setup to be test-ready. You want to know which ads are performing and which aren't pulling their weight and either need to be modified or removed altogether.
The most effective B2B Pay Per Click services are those that are constantly A/B Testing the different qualities of their landing pages and ad text. They want to know what syntax within their ad text will generate the most click throughs. As well as which CTA and landing page format will generate the most conversions out of those click throughs.
The only way to optimize an online marketing campaign is to try everything and learn to fail fast and learn even faster.
"Ever Tried. Ever Failed. No Matter. Try Again. Fail Again. Fail Better." – Samuel Beckett
T Minus – User-centric Optimization
In the end, no matter how much keyword and market research you perform, there are two final judges of your content and ad campaigns that will decide the success of your online marketing strategy. Google, and the modern day post-digital, search friendly user.
Impressing Google starts with following these steps to setup your AdWords account and get started on the right foot. If you really want to be adwords certified, you can check out this post on the specifics of adwords and how to optimize your adwords campaigns.
Impressing Google with the right optimized keywords and site architecture will improve your Quality Score which will let you pay less per click on your individual ads. Basically, your Quality Score is going to be the defining metric of your cost analysis, so you want it as high as possible.Bidding smart doesn't hurt either. The more impressive you are to Google, the less you'll pay, and the wider your viewership will grow.
Impressing Google vs Impressing B2B Users
Conversion, on the other hand, is a psychological game in which you try to delight and impress the user with the relevancy and authority of your content. The more streamlined and transparent your ad text and landing pages are, the more interested your user will be in the rest of the domain.
This is where you suck them in with all of your brilliant content pages that promote how awesome and innovative your brand is.
In the end, optimizing your site towards user-centric behavioral tendencies will provide you with more high quality, conversion ready traffic. Remember that the success of your B2B Pay Per Click campaign is going to be defined by plugging in the right inputs to produce the right outputs.
Get started on the right foot and avoid any pitfalls that could slow you down later. Now, enjoy your blast off and get going!
Keep reading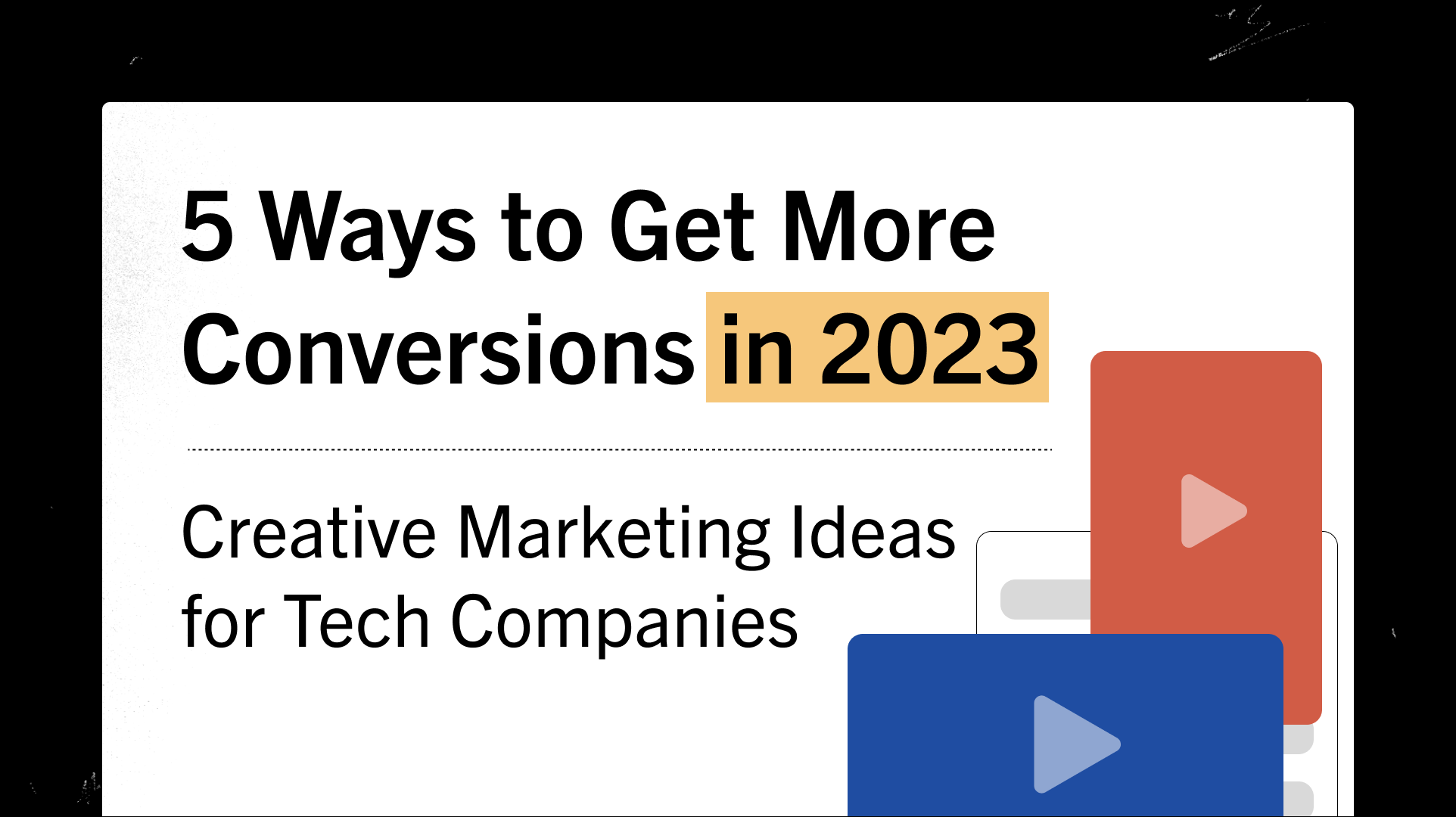 Content Marketing
5 Ways to Get More Conversions in 2023: Creative Marketing Ideas for Tech Companies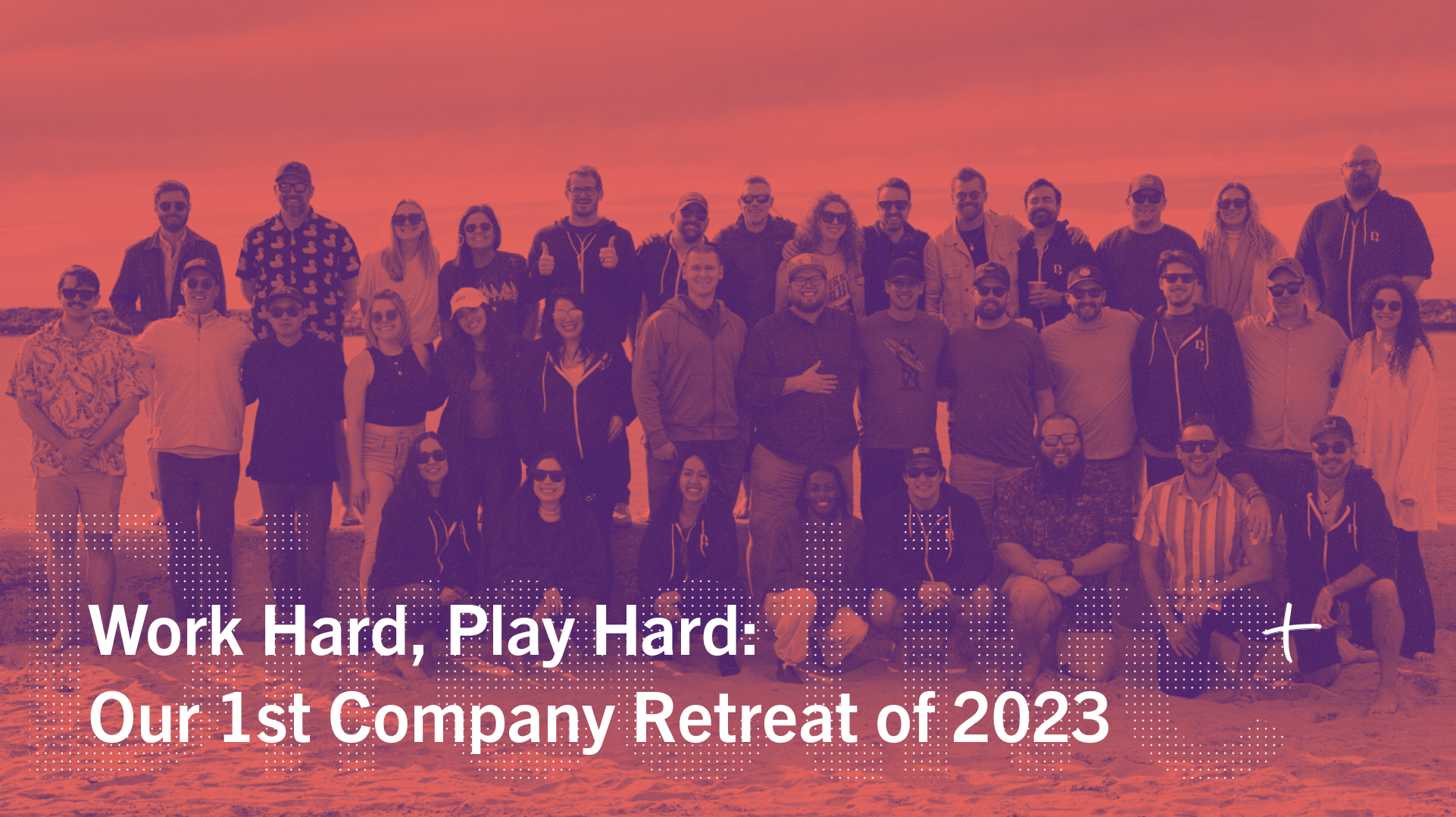 Events
How to Host Impactful Company Retreats as a Remote Team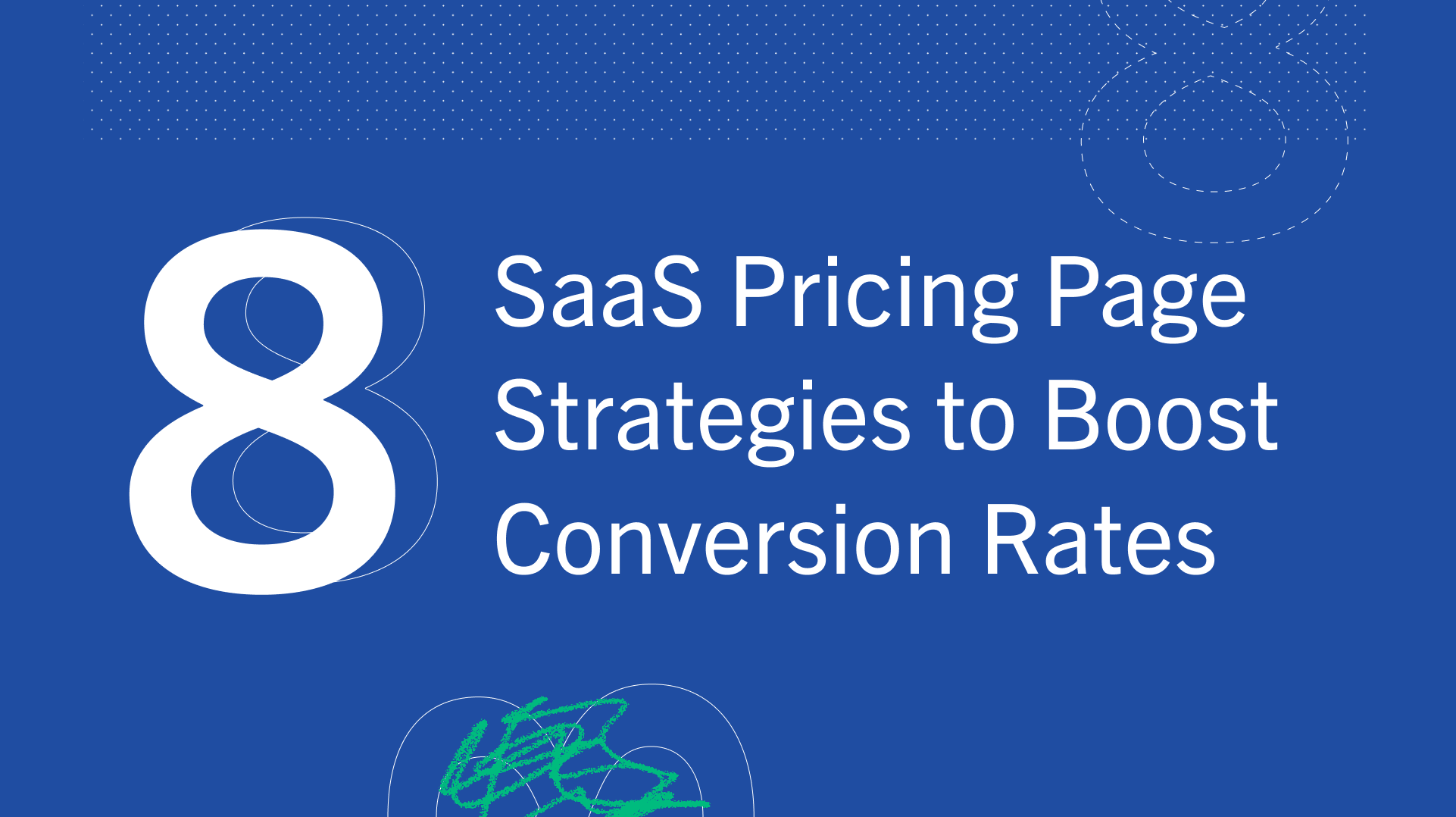 B2B
8 SaaS Pricing Page Strategies to Boost Conversion Rates