Digital Marketing 101: Essential Guide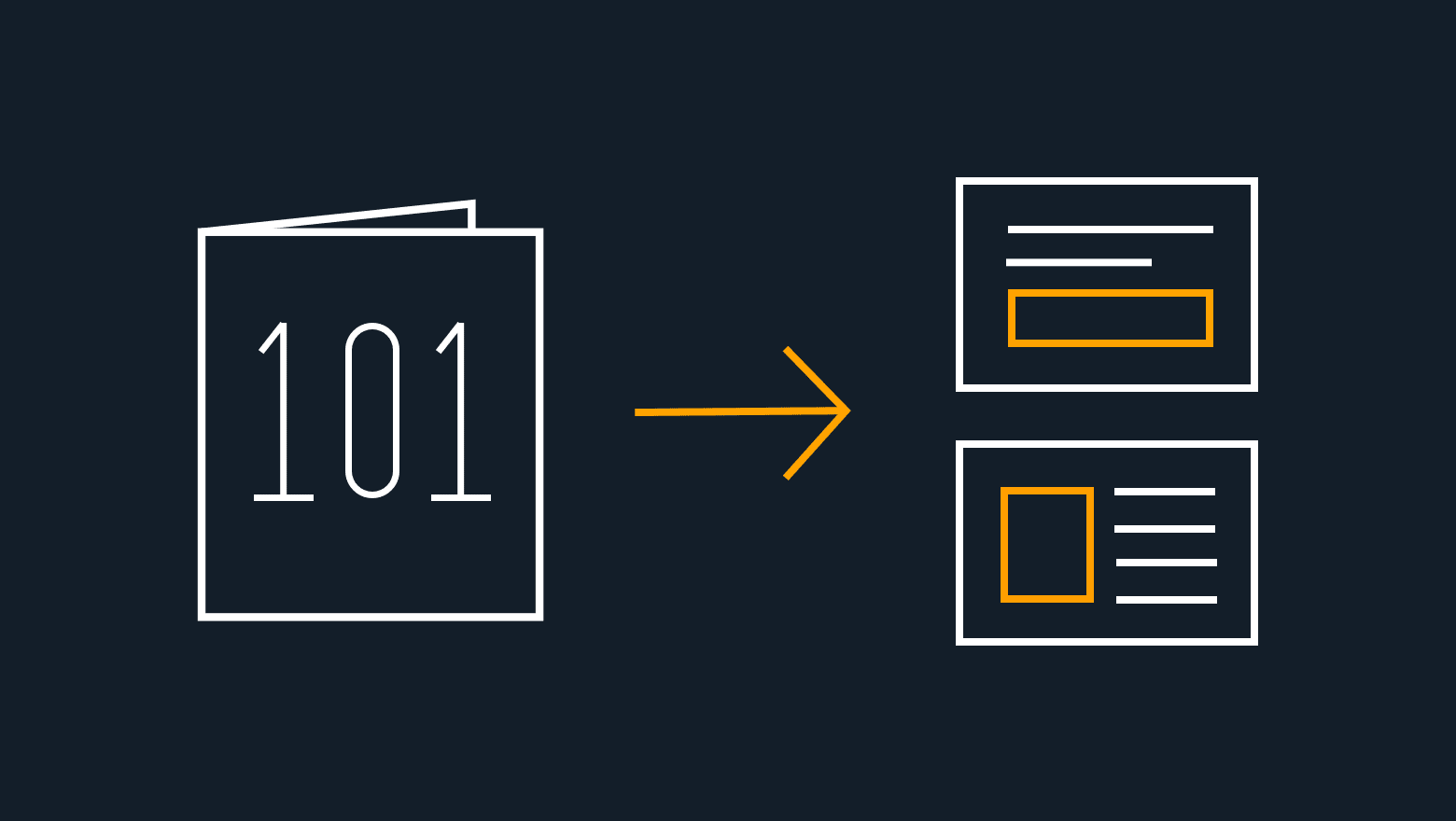 Are you ready for Digital Marketing 101?
If you're brand new to digital marketing, it's normal to feel overwhelmed by the number of available digital marketing channels, the massive volume of information available about each one, and the process of learning to leverage them in your business. 
To make the learning process easier, we've put together this Digital Marketing 101 guide to give you a high-level overview of how digital marketing works, which channels have the greatest impact, and what skills you should learn to start building your own digital marketing campaigns. 
We'll also detail some of the most important benefits of digital marketing that have organizations spending billions each year to promote their products and increase brand awareness online.
By the end, you'll have a better overall understanding of how digital marketing works in 2020 and how you can start growing your business by marketing to your target audiences on digital platforms.
What is Digital Marketing?
Digital marketing encompasses all activities undertaken to promote an organization, brand, product, or service via digital channels. 
Over the past three decades, new digital platforms have emerged, acquiring massive and highly engaged user bases and creating new channels for advertisers to connect with their target audiences.
In the past, advertisers connected with potential customers using billboards, posters, newspaper ad spots, and direct mail. As technology developed, mass communication became available to advertisers. Radio and television ads became the most effective means of broadcasting a marketing message to thousands or millions of listeners. As you'll see in this chart, the Internet era has significantly expanded the number of viable media channels for marketers:
| | | |
| --- | --- | --- |
| Traditional Print Marketing Channels | Mass Marketing Channels | Digital Marketing Channels |
| Catalogs | Radio Ads | Email Marketing |
| Newspaper Ads | Television Ads | Organic Search Marketing |
| Direct Mail Ads | Telemarketing | Paid Search Marketing |
| Billboard Ads | | In-App Advertising |
| | | Social Media Marketing |
| | | Video Advertising |
Caption: In the Internet era, any digital platform with a sizable and engaged userbase can become a marketing channel for online advertisers. Marketers can now connect with target audiences via their email inbox, paid and organic search results, video streams, mobile apps, and social media. They can also establish their own online presence, using a website, social media profiles, or mobile app as a means of connecting directly with audiences, sharing content, and encouraging sales.
What are the Benefits of Digital Marketing for Businesses?
Connect With Global Audiences
Digital marketing makes it possible for organizations to market their products and services to business owners and consumers around the world. Organizations that sell digital products like information or software can significantly expand their marketplace by bringing their promotional efforts online.
Deliver Personalized Experiences At Scale
Digital marketers can leverage the capabilities of digital advertising networks and the features of online marketing tools to deliver personalized advertising experiences to audiences across multiple channels. Marketing tools like web cookies and tracking pixels allow digital marketers to monitor how users engage with their websites and other digital properties, then target them with offers that match their interests and browsing habits.
Accurately Measure Campaign Performance.
When marketers purchase a billboard or print advertisement, it's essentially impossible for them to know how many people saw the ad, how many of those viewers actually fit the profile of their target audience, and how much revenue was ultimately generated by that specific ad placement. 
In contrast, marketers using digital channels can accurately measure the performance of any digital marketing campaign through their advertising platform (e.g. Google Ads, Facebook Advertising) or another software tool (e.g. Google Analytics). This makes it substantially easier to quantify return-on-investment or return-on-ad-spend.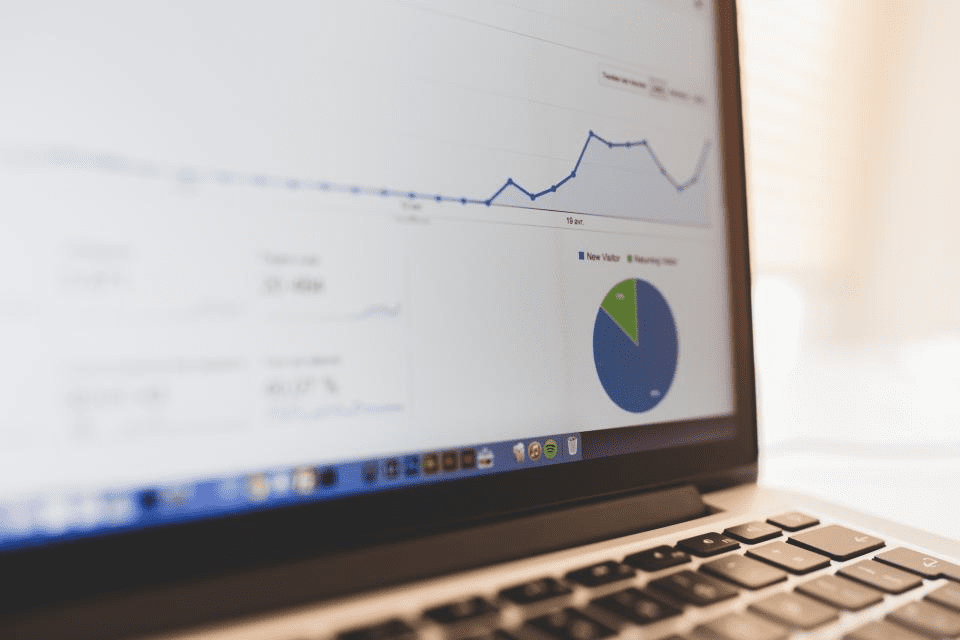 Make Data-driven Marketing Decisions
The ability to accurately measure campaign performance means that digital marketers can make data-driven decisions to improve the performance of their campaigns. In 2020, marketers can even use data analytics software tools to review their Google Ads account and automatically produce recommendations to boost ROI. Marketers can perform conversion rate optimization (CRO) and A/B testing to optimize their landing pages, text advertisements, marketing emails, and other marketing touchpoints.
It's Profitable And Cost-effective
Digital marketing is a cost-effective and profitable way of connecting with your target audiences and increasing awareness about your brand, products, and services. 
While paid channels like social media advertising and paid search have a track record of delivering ROI to advertisers, organic marketing channels like content marketing and search engine optimization can also help drive traffic and revenue – and they're completely free to start using, requiring only that you invest time in creating valuable content for your audience.
In the next section of our guide, we'll take a closer look at some of the most important digital channels and why they're effective for promoting products and services online.
What are the Most Important Digital Marketing Channels?
Organic Search Results
Overview: Search engines like Google and Bing help audiences discover content that matches their interests online. When a user types in a search query, the search engine returns a list of the most relevant web pages that may interest the user.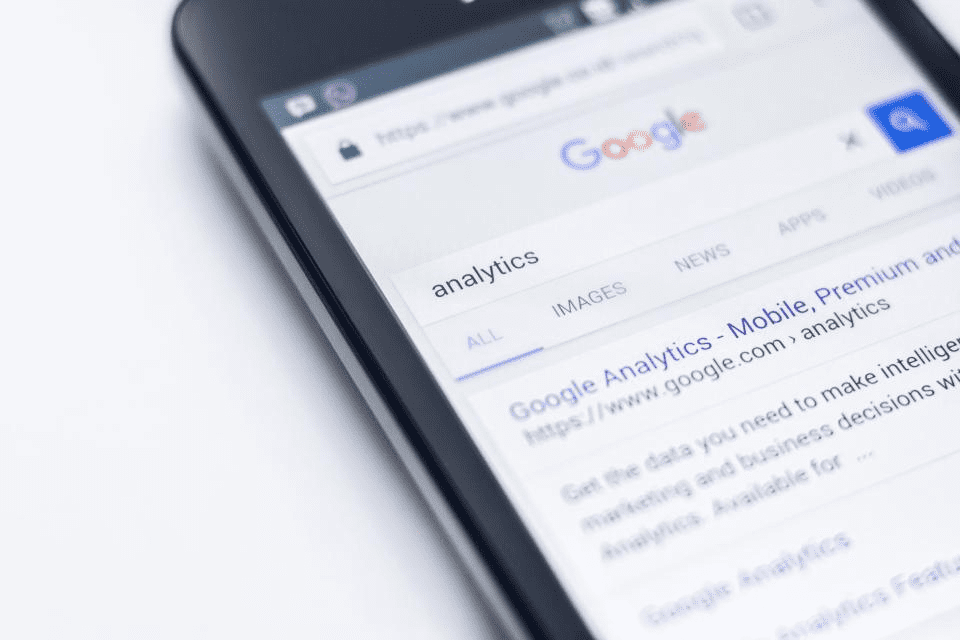 These are known as organic search results. If your web page appears in the organic search results for keywords that are relevant to your product or service, you'll receive free web traffic every month as search engines refer potential customers to your website.
Why it Works: Google controls over 90% of the market share for online search traffic, processing up to 6 billion searches per day. This represents a massive potential audience for marketers who can create content that ranks for their targeted keywords.
Paid Search Results
Overview: Paid digital advertising is already a $300 billion per year global business. Most paid advertising online goes through pay-per-click advertising networks, the most popular ones being the Google Search Network (GSN) and the Google Display Network (GDN). Paid search ads are text-based and appear on Google's search engine results pages (and on other pages in the GSN), while display ads are typically image- or video-based and can appear on relevant third-party websites and digital properties.
Why it Works: Google leverages user behavior analytics and big data throughout its advertising networks to target the right users with the right ads at the right time. As a result, advertisers earn an average 200% ROI when promoting products and services with Google Ads.
Social Media
Overview: Social media marketing uses social sharing platforms to connect with target audiences, increase brand awareness, and drive revenue and sales growth.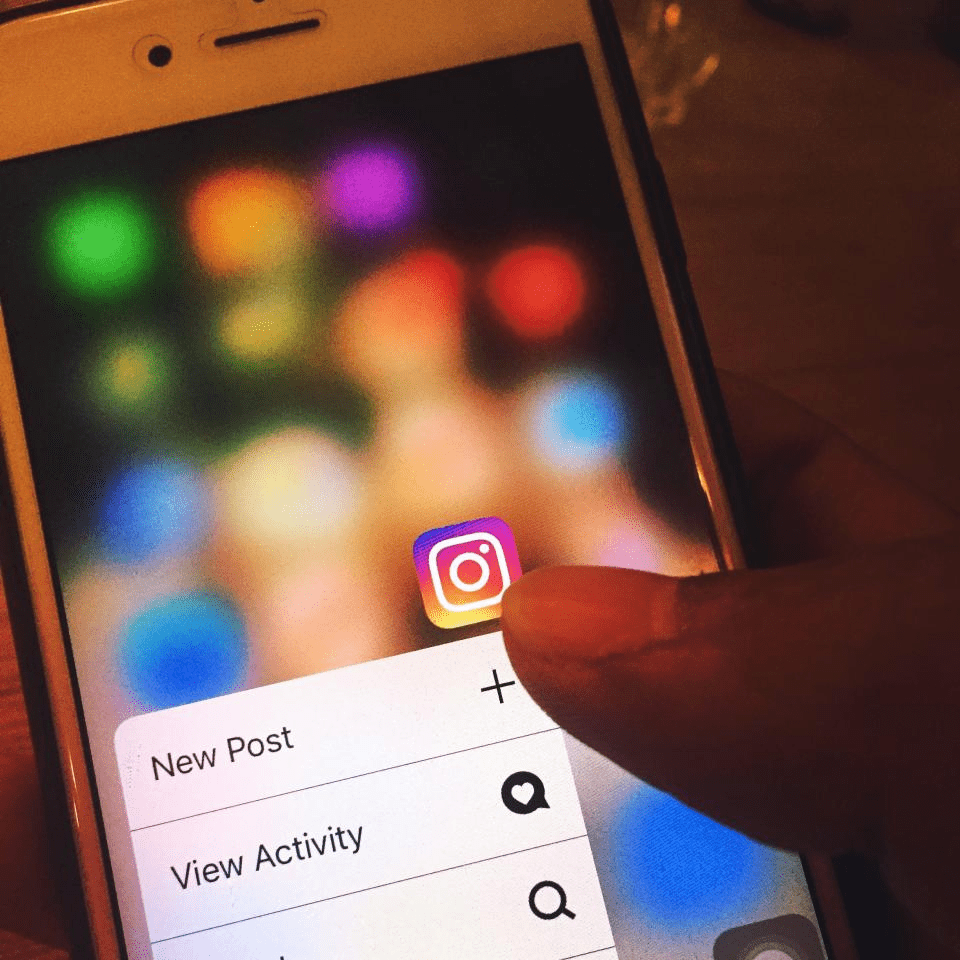 Marketers can build their following organically by publishing valuable and engaging content on their pages or promote products and services with paid social advertising.
Why it Works: To capture the attention of audiences, marketers need to present messages on the platforms where users are focused and engaged. In 2020, users are heavily engaged in social media – just look at these monthly userbase stats for the four major social media platforms:
| | | |
| --- | --- | --- |
| Platform | Monthly Active Users | Daily Active Users |
| Facebook | 2,600,000,000 | 1,600,000,000 |
| Instagram | 1,080,000,000 | 600,000,000 |
| Twitter | 330,000,000 | 134,000,000 |
| LinkedIn | 303,000,000 | 121,000,000 |
(Source)
Email
Overview: Email marketing is a 21st-century version of direct mail. Digital marketers leverage a variety of methods, including lead generation and newsletter opt-in campaigns, to collect email addresses from potential customers who may be interested in their products and services. After a potential customer submits their email address, marketers can follow up with links to new content, lead nurturing emails, and information about new products, services, offers, and promotions.
Why it Works: While there are some costs associated with building a targeted email subscriber list, sending emails is an extremely low-cost way of distributing a marketing message that's known for generating sky-high ROI figures of up to 3800%. Email is a great way to reach your target audience, as over 4 billion people in the world use email in 2020.
Video Streaming Platforms
Overview: In 2020, users are spending more of their time on video streaming platforms. These include subscription-based platforms like Netflix and Hulu, as well as ad-funded platforms like YouTube and Twitch.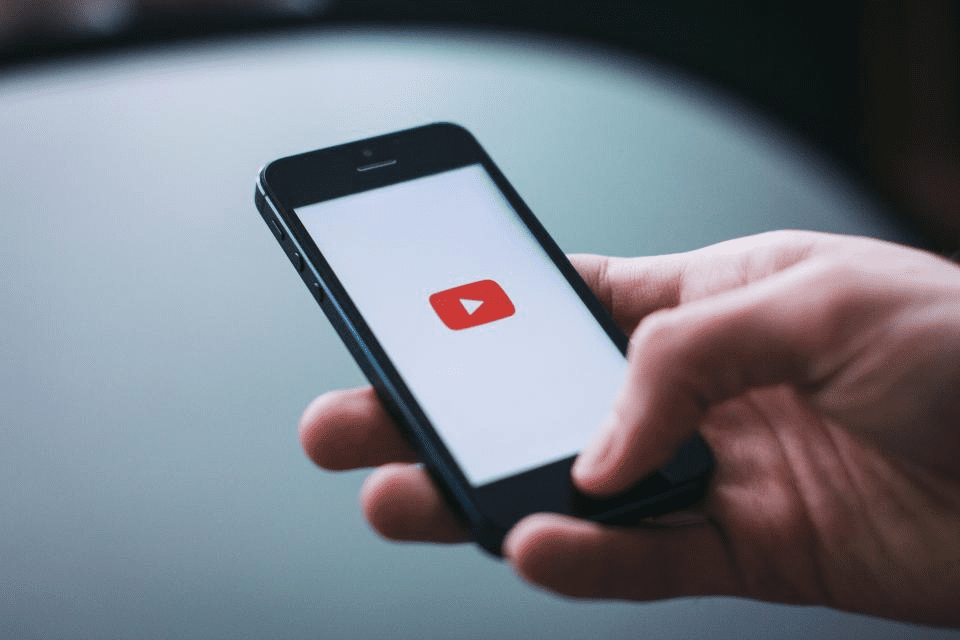 Marketers can reach their target audiences on these platforms by producing video ads that run before, during, or after streamed video content.
Why it Works: In 2019, Internet users spent an average of nearly seven hours per week watching online videos. Consumers love video content because it represents an accessible, low-effort way for them to consume information, either at home or on the go. A study done by HubSpot in 2018 found that 54% of consumers would love to see more video content from the brands they support.
5 Skills You'll Need in Digital Marketing
Content Marketing
Content marketing is all about creating and sharing digital content that is considered genuinely valuable by your target audience. Organizations that create amazing content can position themselves as industry authorities or thought leaders, winning the trust of prospective customers and making them more likely to purchase in the future.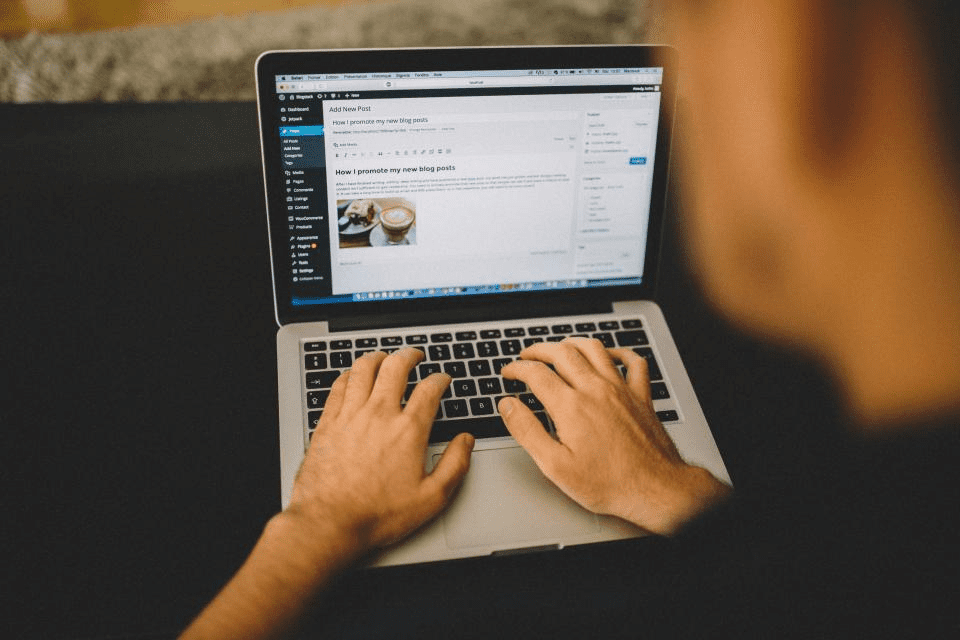 Content marketing can include the creation of blog posts, articles, white papers, video content, or other formats. Content can be posted on a website or content sharing platform, then promoted via social media, email, or other channels.
Search Engine Optimization
Search engine optimization (SEO) is a set of skills for creating content that ranks well on the search engine results pages (SERPs) for engines like Google and Bing. SEO encompasses tasks like keyword research, on-page optimization, technical website optimization, content creation, link building & content promotion, and local search optimization.
Ad Design & Copywriting
Digital marketers investing in paid advertising channels will need to develop their ad design and persuasive writing skills to create advertisements that capture user attention and deliver strong calls to action that encourage clicks, engagement, and downstream conversions.
Conversion Rate Optimization
Conversion rate optimization is a set of skills for increasing conversion rates on landing pages that are connected to your PPC advertising or email marketing campaigns. CRO encompasses tasks like sales copy optimization, landing page design, running content experiments, and more.
Data Analytics
Marketing data analytics is one of the most important skills for digital marketers. Marketers can use analytics to review user behavior data, assess campaign performance, and develop data-driven insights for increasing the profitability of their marketing efforts. Software tools like Google Data Studio can help digital marketers visualize their campaign performance and report on results to other stakeholders.
Summary
With audiences spending more time every year on their favorite digital platforms, digital marketing has become the most efficient way for organizations to connect with their target audiences, drive brand awareness, generate leads, and accelerate revenue growth. 
To start realizing the benefits of digital marketing in your business, you'll need to create a digital marketing strategy that leverages the right channels to connect with the right audiences at the right time. You'll also need to develop essential skills like SEO and data analytics that will empower you to plan, monitor, and optimize marketing campaigns for your organization.
To start developing your skills, check out our in-depth digital marketing course at Directive Institute where you'll discover a proven process for creating online marketing campaigns that get results.
Keep reading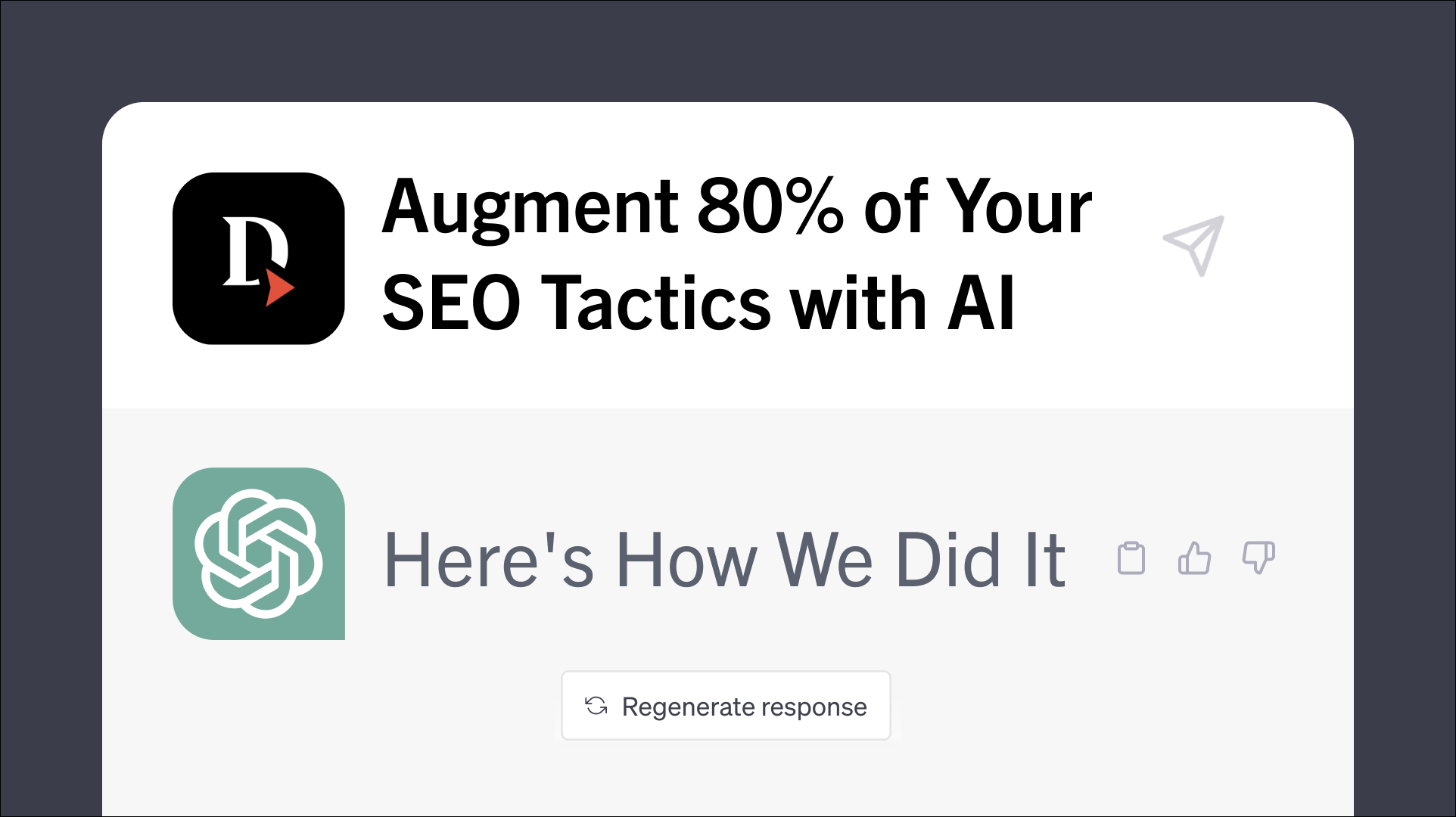 Blog
Augment 80% of Your SEO Tactics with AI. Here's How We Did It.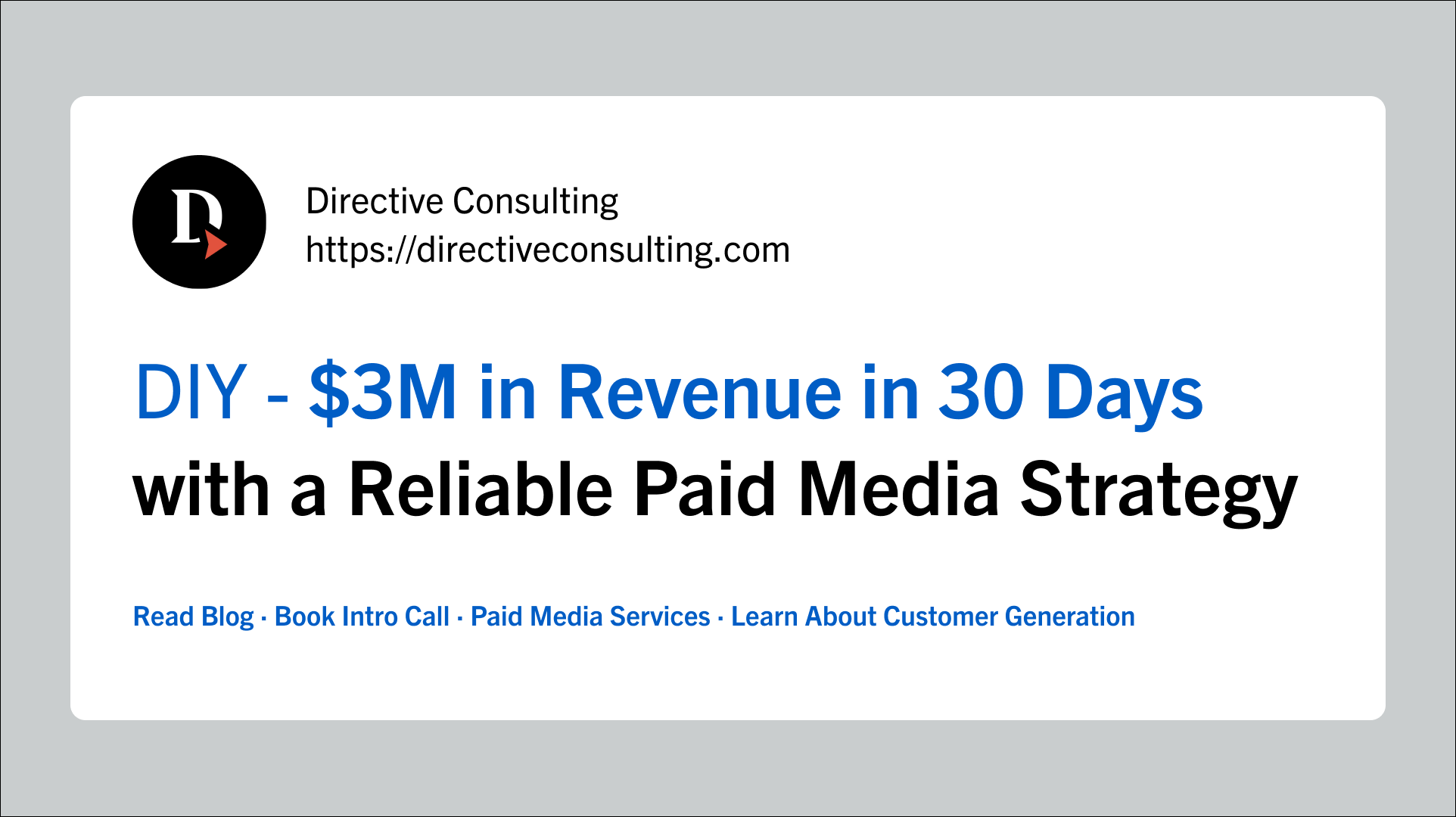 PPC
DIY: $3M in Revenue in 30 Days with a Reliable Paid Media Strategy
Social Media
Boost Your LinkedIn Engagement by 22% with These 3 Content Types