Don't Start a Campaign without these 11 B2B Marketing Tools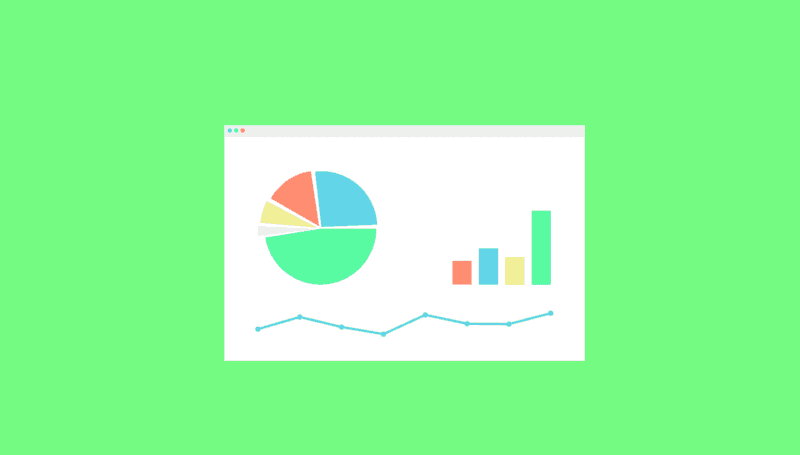 High conversion rates aren't an accident. There's nothing fluky about them.
Yet only 22% of companies feel that their conversion rates are adequate, according to HubSpot.
So how can you avoid being the other 78%?
Start by using tools that solve problems and provide shortcuts. There's no reason to guess which campaigns will work. You don't have to work in the dark, wasting money on ineffective keywords or bad content topics.
All of that information is already out there for you.
You just have to know where to look, who to analyze, and which tool is the right one for the job.
Here are 11 indispensable B2B marketing tools that instantly make an impact where it matters most: Conversions.
1. SEMrush
Today's SERPs are blended.
Each result will display everything from branded content, to new,s, images, video, in-depth, content, and of course, your organic and paid positions.
That means you have to compete on all fronts in a single, coordinated effort.
SEO, SEM, digital placements, and social need to all come together.
SEMrush helps make that possible.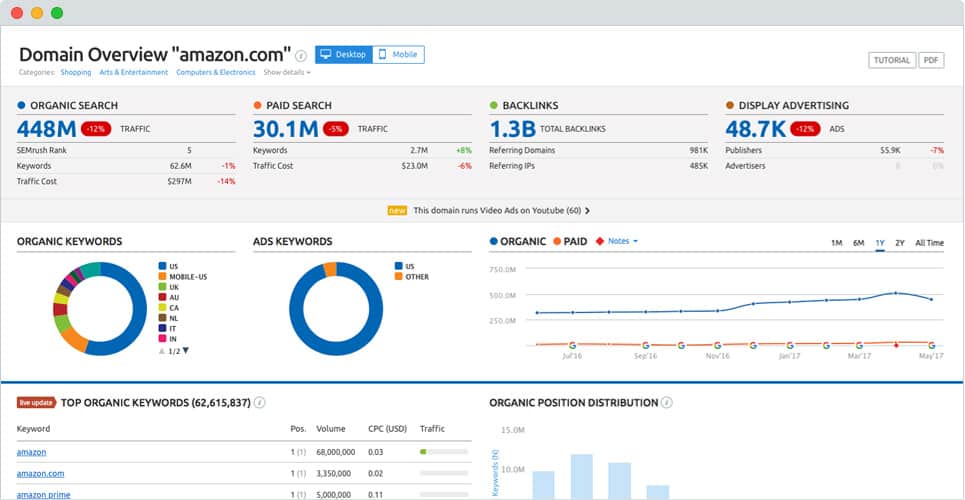 SEMrush allows you to uncover what your competitors are doing, see which keywords they're selecting, and even what they're paying for each one.
You can even do a deeper dive into the ad creative they're using.
So there's no more guessing. You can run a competitive analysis to quickly benchmark what's already working on an industry, reverse engineering their approach. Then you can build off that initial scope.
Pricing for the tool begins at just $69.95 per month, but sample searches can be completed and portions of the data may be viewed before you start paying in full.
Admittedly, some of the metrics are a little vague and unhelpful (like "Total Traffic Cost").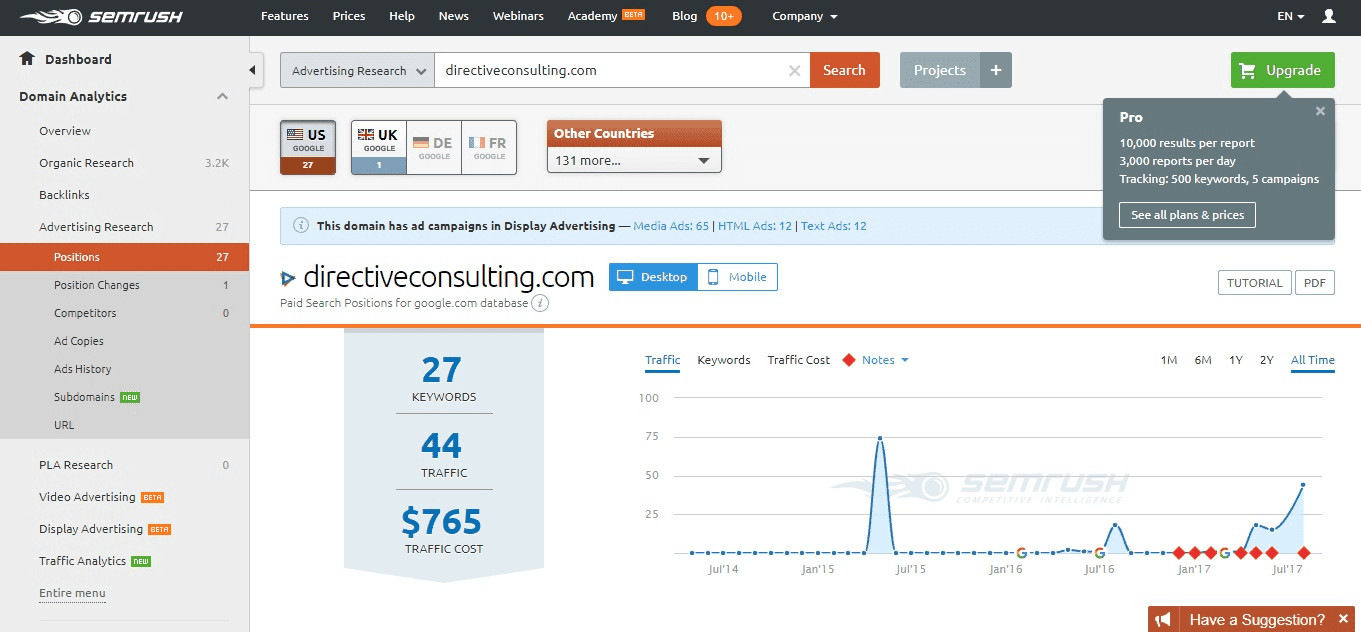 But the benefit comes in being able to toggle back-and-forth between PPC and SEO.
For example, you can quickly find the 'money keywords' from PPC campaigns before transitioning those over to your organic search account.
You can also check out backlinks and look into your competitor's ranks in comparison to where you sit on the scale, too.
2. Moz
Moz is campaign driven.
So you're not just researching keywords, tracking position changes, and pulling up competitor link profiles.
You can do all of those things. However, Moz will help you be able to track these changes over time.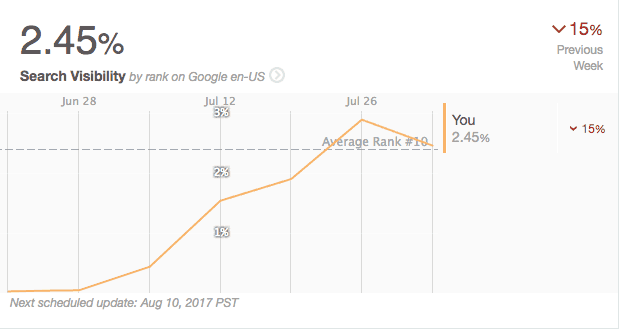 Their Open Site Explorer has been one of the easiest backlink tools to use for years. It will help you find link building opportunities quickly. Find top pages, view social information, analyze anchor text, and dive deep into individual backlinks.
The Open Site Explorer dashboard provides a nice competitive overview that will give you aggregate metrics at a glance.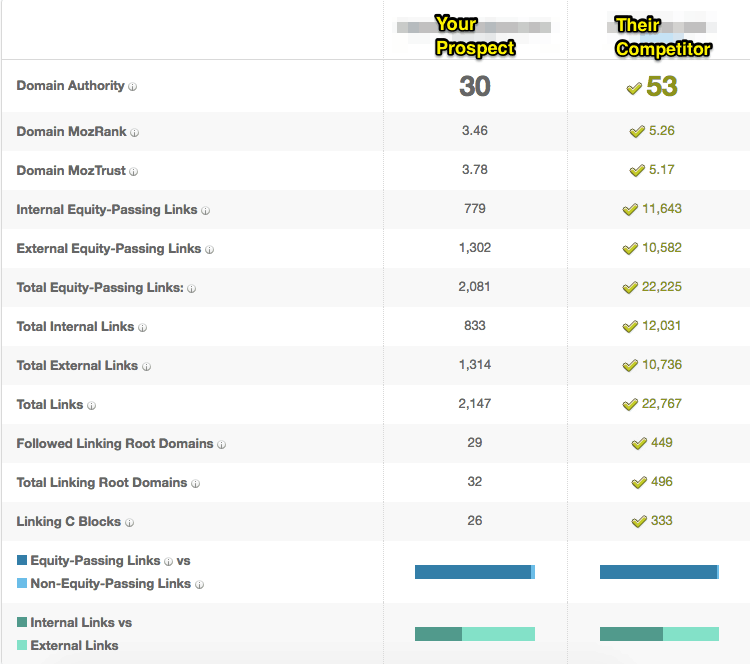 The new Keyword Explorer tool is excellent, prioritizing keywords not just by volume and competition but also relevance, potential, and opportunity.
That makes it easy to prioritize because you'll know exactly how much effort it will require to actually rank for them in comparison to the traffic they could bring in. (AKA, you'll know which ones are worth the hassle).
You can then group related keywords with different lists to easily filter and organize by campaign or department.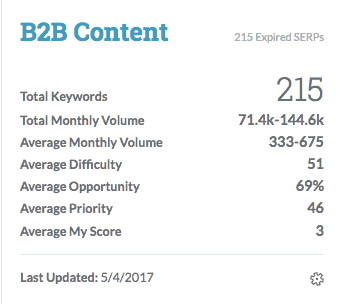 You can export any of the information inside Moz. And you can setup recurring report templates to send out to bosses or clients at a regular interval.
3. SpyFu
SpyFu will allow you to enter in any website and see the most profitable keywords they're showing up for in Google.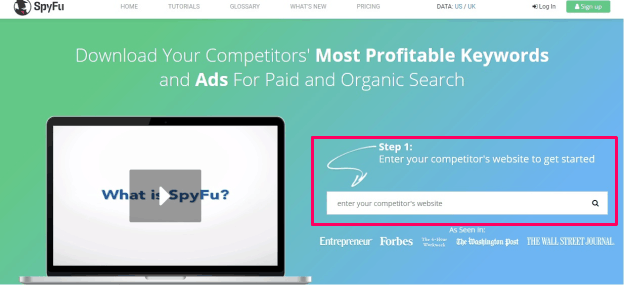 One interesting feature is SpyFu's ability to go back in time.

So you can see how organic results have fluctuated for the last ten years, for example. You can also select any Google algorithm and uncover how it changed a website in the past.
Additionally, you can see when, where, and how a company began an AdWords campaign, how their ad copy fluctuated, and what keyword groups they began to change to get a better conversion rates.
Most other tools give you a current look at a company's strategy. But these historical views will help you understand how they changed and why.
Overall, SpyFu lets you spy on the competition and gain insight into their secrets…so that they aren't such a secret anymore.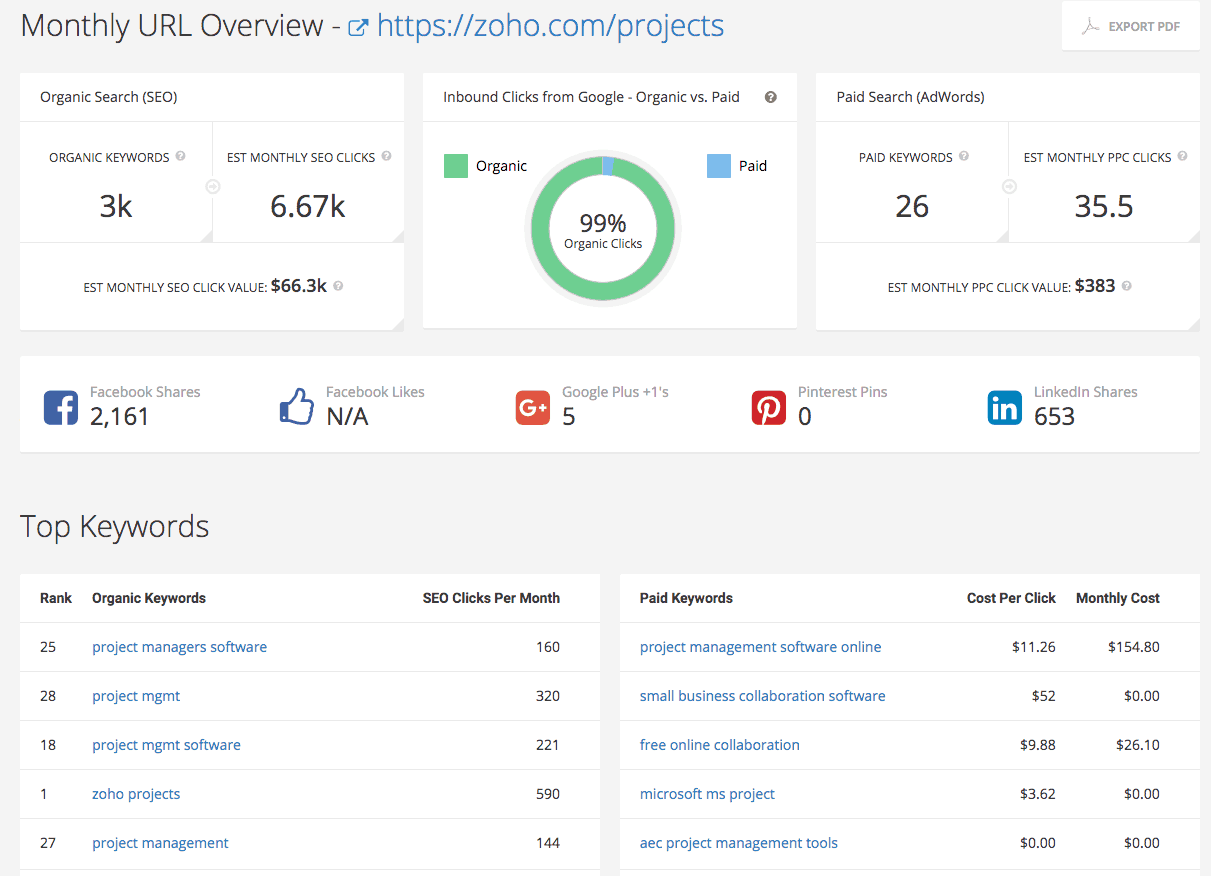 Competitive benchmarking tools help give you a direction. Are they growing fast or really getting results?

Now take a look at their content ideas. Don't copy them outright, but make them better. Find those little nuggets of gold that will help take your campaigns to the next level.
4. Majestic SEO
Majestic SEO is quite possibly the best backlink analysis service out there, and has been dubbed as a great alternative for backlink reports against Yahoo! SiteExplorer.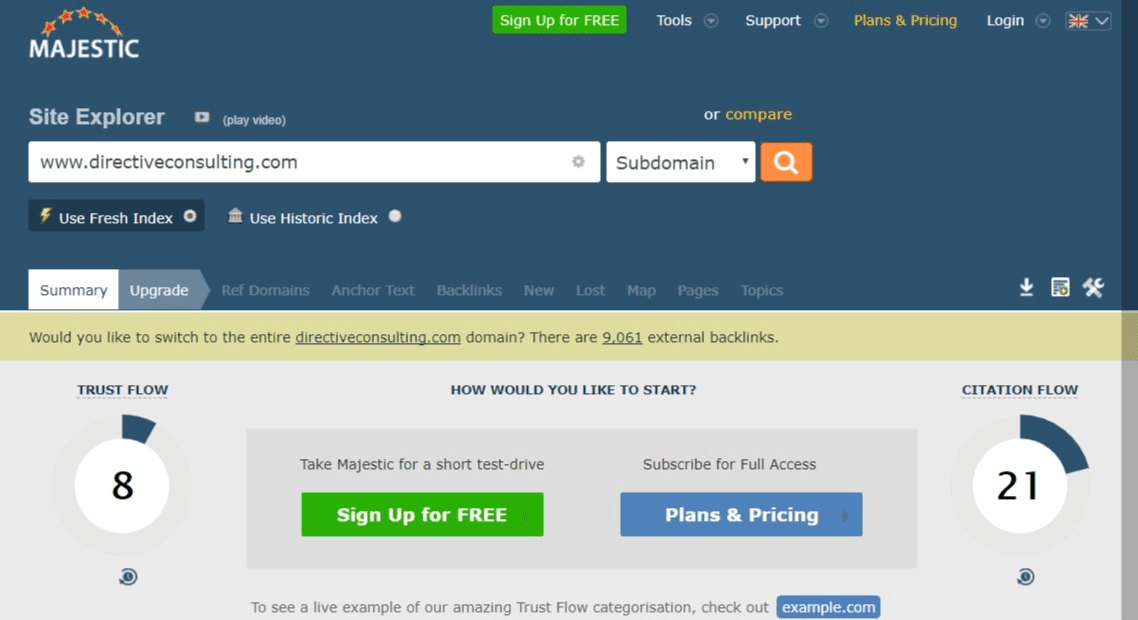 Basic data on Majestic SEO is free, and your report will come up as soon as you enter in the request for your website.
You will, however, have to prove that you own the site by uploading an empty page to the root of your site before getting a deeper dive.
You can also purchase credits if you want to get a backlink report on competitors
The tool offers a wide range of helpful reports, including:
Domain Overview: find top anchors, top referring domains, and top pages. This is based on "A-Citation-Rank."
Anchors: The list of external anchor text that has data bringing insight to referring domains, external backlinks, or total backlinks – as well as Backlinks ACRank spread.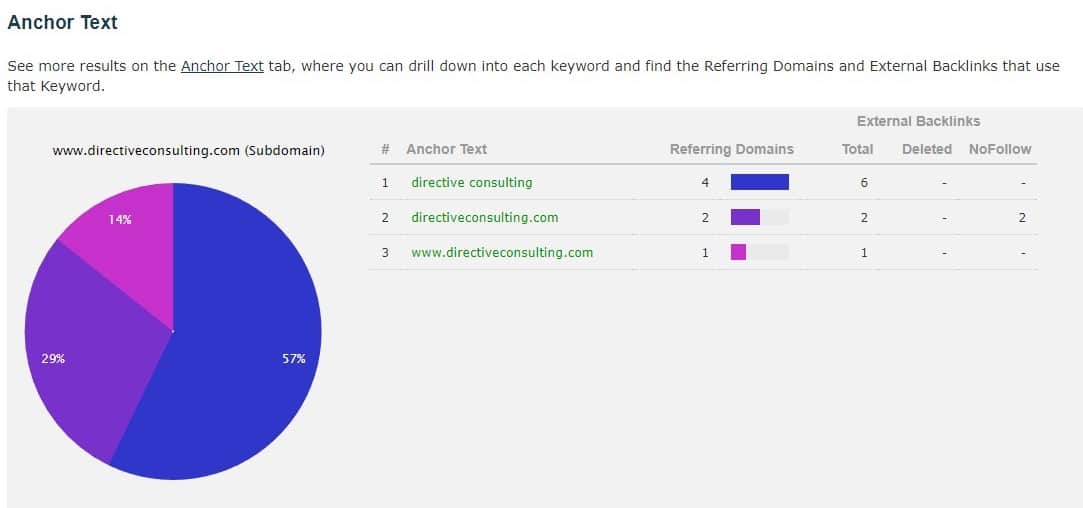 Referring TLDs: data citing linking TLDs distribution.
Referring domains: a table uncovering all of the domains linking to a site (and the most effective page the link can be found on)
Domain daily updates: new links that are popping up every day.  
So if you're in need of powerful reporting to cut out your time-consuming, manual labor, look no further.
5. Screaming Frog
The Screaming Frog SEO Spider lets you crawl, audit, and examine a site from virtually any SEO viewpoint.
However, it excels at the technical side of SEO.
The tool is perfect for studying medium or large sites, where doing these checks manually would be far too time-consuming and inaccurate due to missed redirects, duplicate page issues, or other common scale issues.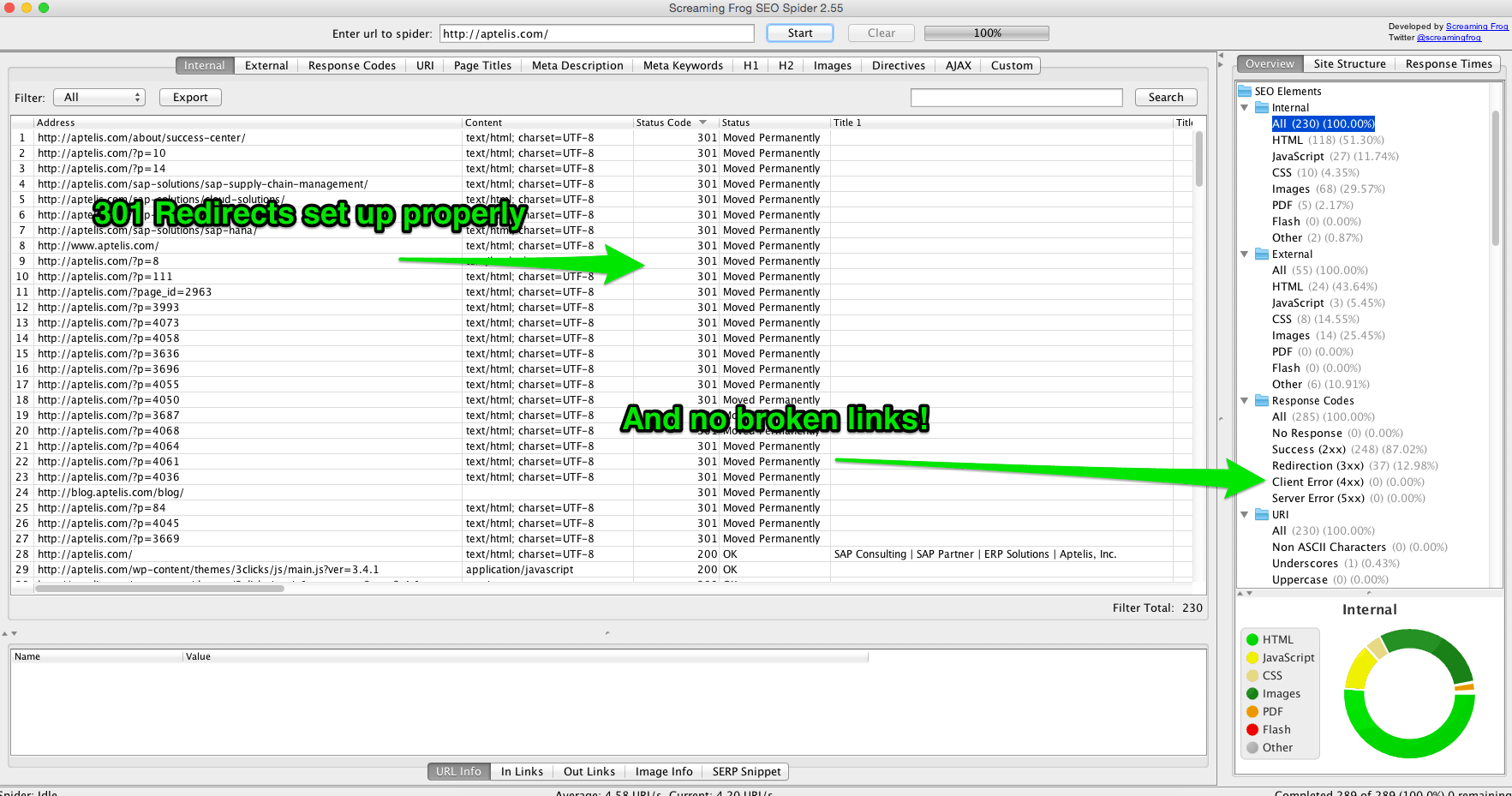 You can look at data and analyze or filter it as it comes in – and it's updated on a continuous loop within the interface, so you know you'll never miss a piece of data.
The SEO Spider lets you export key SEO elements, like headings, meta description, URL, and page title, into Excel so you can then run pivot tables until your heart's content.
The "lite" version of the tool is completely free to download and use.
However, the lite version also has a crawling restriction of 500 URLs in each crawl, and you won't get complete access to save crawls, discover configuration, or use other features like Google Analytics integration.
6. Hotjar
Hotjar is an all-in-one visitor behavior tool to help developers, designers, and marketers drive more conversions.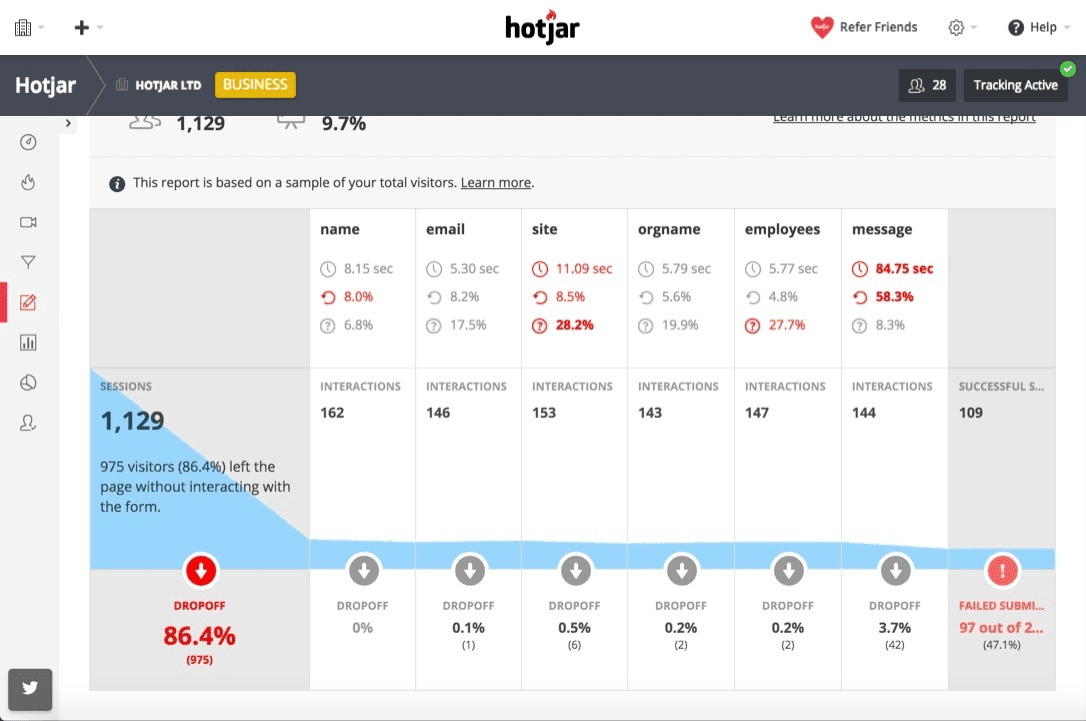 Hotjar puts several different feedback tools together, with data analysis to show how visitors are using a site and how to make user experience better to increase conversion rates.
With Hotjar, you can look at your page like an actual customer visiting your site. The tool puts you into the website visitor's mindset, uncovering the biggest UX problems forcing them to bounce or hit the back button on your site.
The best part is that you're not trying to figure out what a bunch of raw data means.
Instead, they combine visitor session recordings, funnels, heat maps, and more to visually show you exactly what's wrong and how to fix it.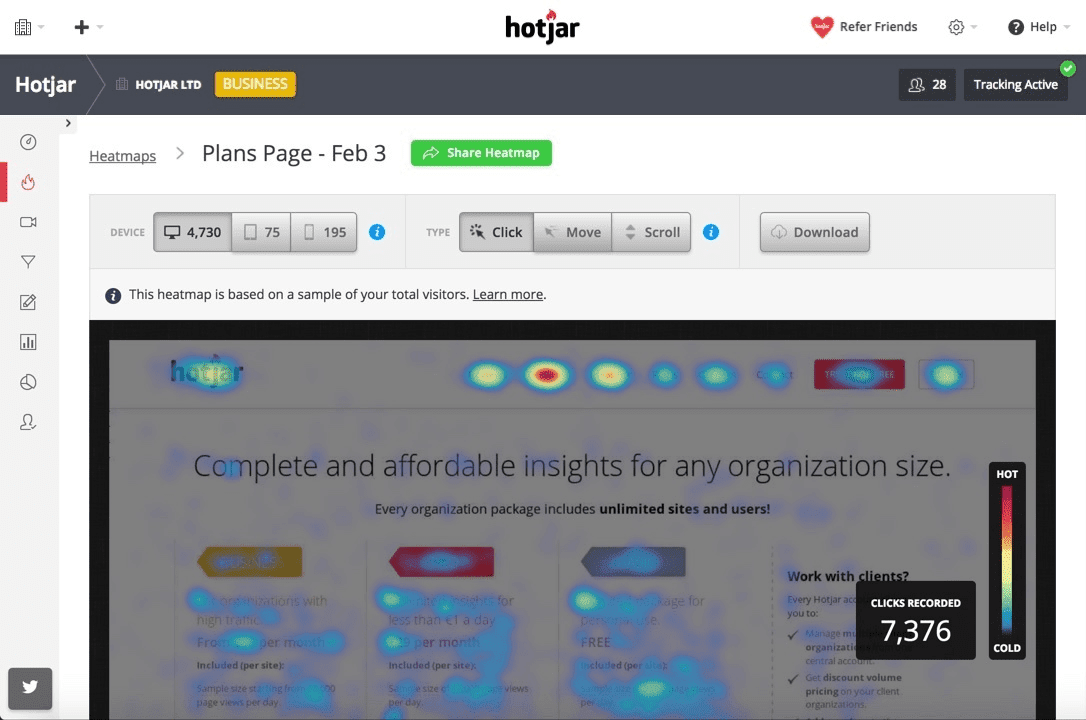 Customizable surveys and pools can also be added with this tool, which come with support in over 20 languages.
These 'Voice of User' tools let developers get feedback directly from users, while letting you test new ideas right on your site.
7. Buzzsumo
Buzzsumo is tells you who's reading what in your industry. It helps sort out the most popular content and topics so that you know exactly where to invest your resources.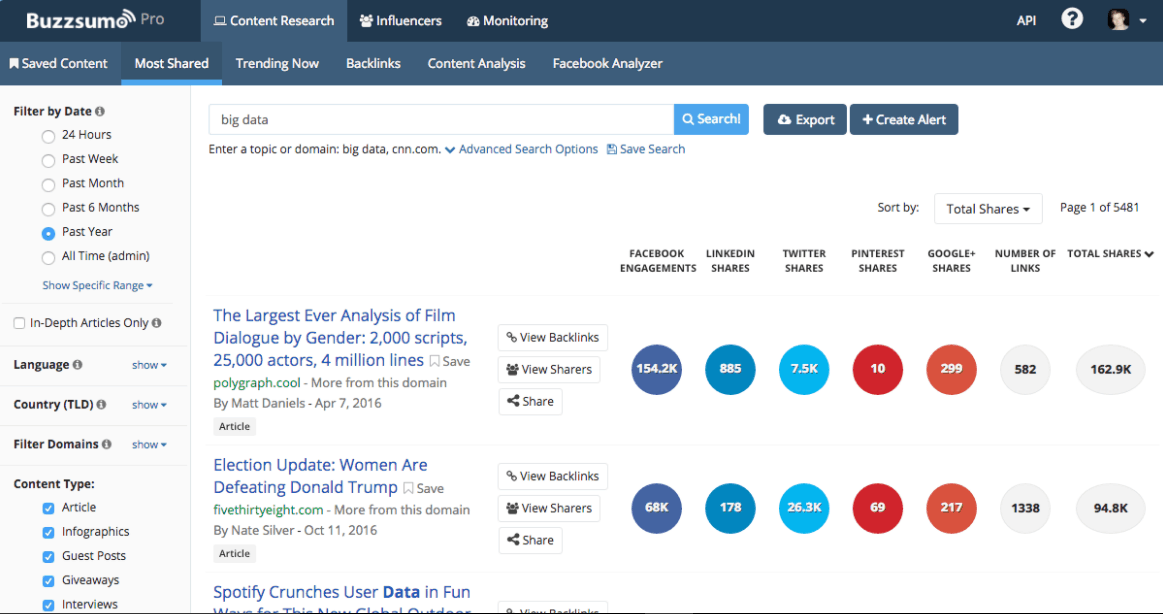 Now you can pattern-match. You can identify which topics are trending and which tend to be shared the most.
Then you can take that content insight back to your SEO campaigns to constantly improve results.
With Buzzsumo, you can look at which of your content has been shared the most, and you can also find a list of influencers who can promote it.
Just the networking opportunities alone are reason enough to use this tool.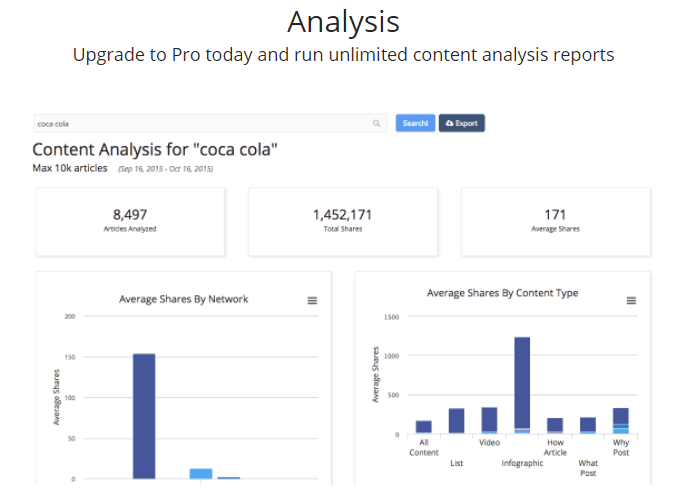 When you search for a topic, the tool gathers data and builds a report from your query to find out the total number of articles on a topic, how many times they were shared, and which platforms they performed best on.
From there, you can start coming up with future ideas for your content and blog posts, as well as where to share each idea for the most engagement.
You'll know which headlines to use, when to share your posts, and more.
Almost every big-name marketer imaginable uses Buzzsumo at some point throughout the week.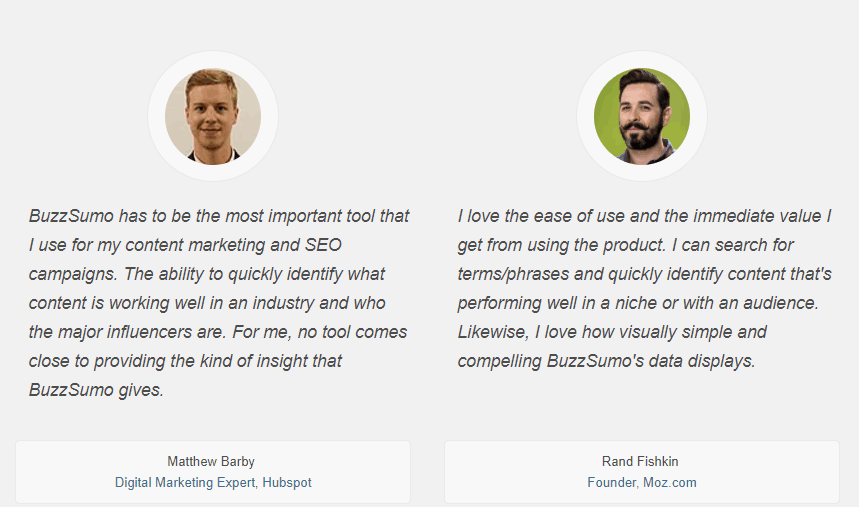 This tool really is like content gold, giving you information to raise conversions faster than any other method.
8. Google Analytics
Google Analytics tells you what site visitors are doing.
The back end of Google Analytics is divided into these eight sections: Dashboards, Shortcuts, Intelligence Events, Real-Time, Audience, Acquisition, Behavior, and Conversions.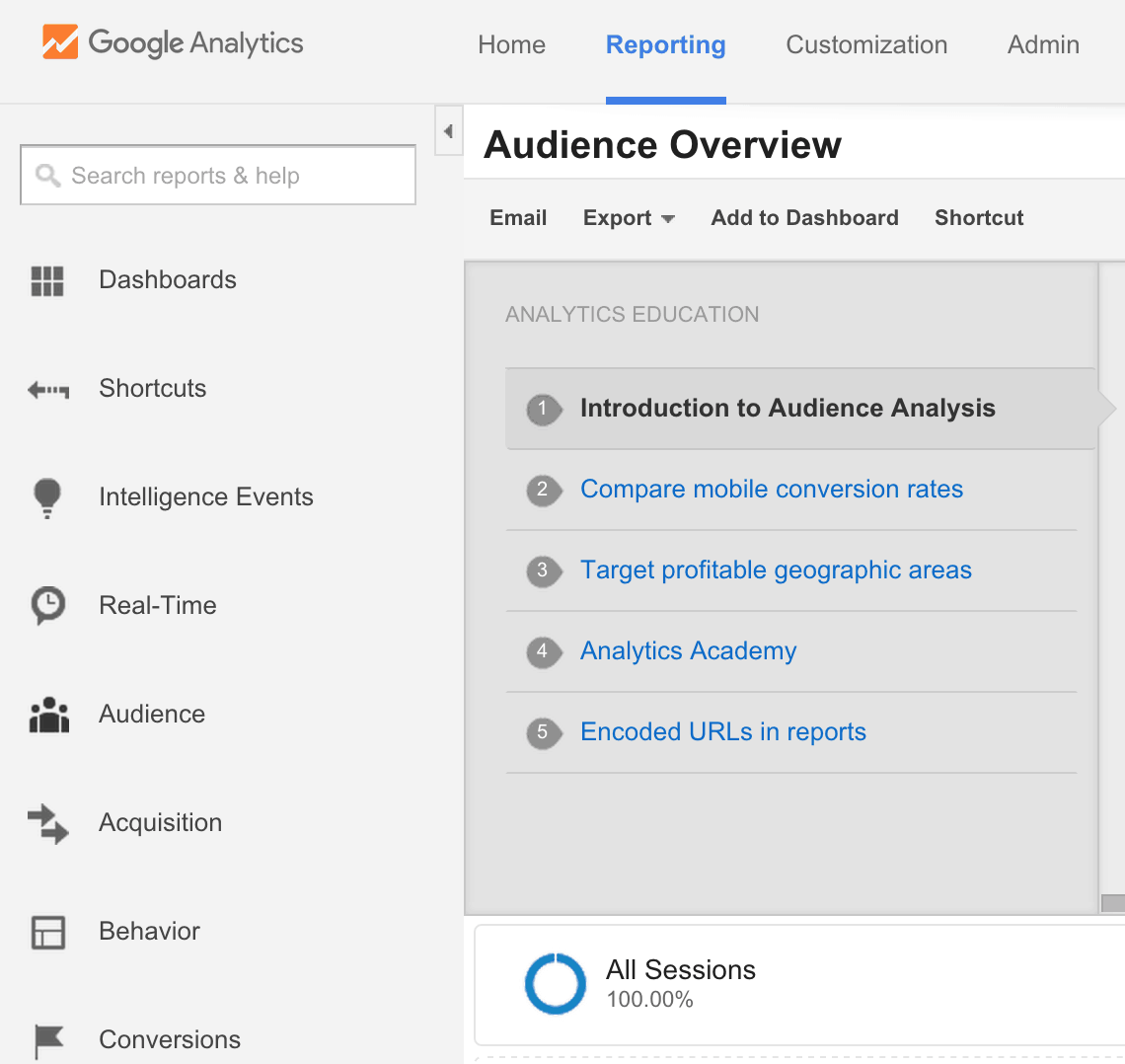 Here is some basic terminology for the tool (some of which you are probably already familiar with):
Users: People visiting your pages within the date range you have put in. These total combines new and returning users.
Dimensions: Exit page, session duration, and more are all considered to be dimensions.
Metrics: These take dimensions a step further, with stats such as screen views or average session duration.
Bounce Rate: The percentage of single-page visitors. They entered your site, then they left.
Sessions: The total amount of time a user is engaging with your site.
The full scope of Google Analytics is way behind this post. Check out this guide for an in-depth look at everything you can do with it.
9. AdWords
You know what AdWords is. You know how it works.
It's the single best way to turn strangers into customers and clients today.
Signing up and creating your first campaign is completely free. You only pay when the campaigns go live and results start coming in.
Best of all, you can take a lot of the data you've already found using the other tools.
You can see which keywords are most popular and even what ad creative to start testing.
Then after getting your campaigns up-and-running, switch over to the Search Terms report to see what you're actually paying for.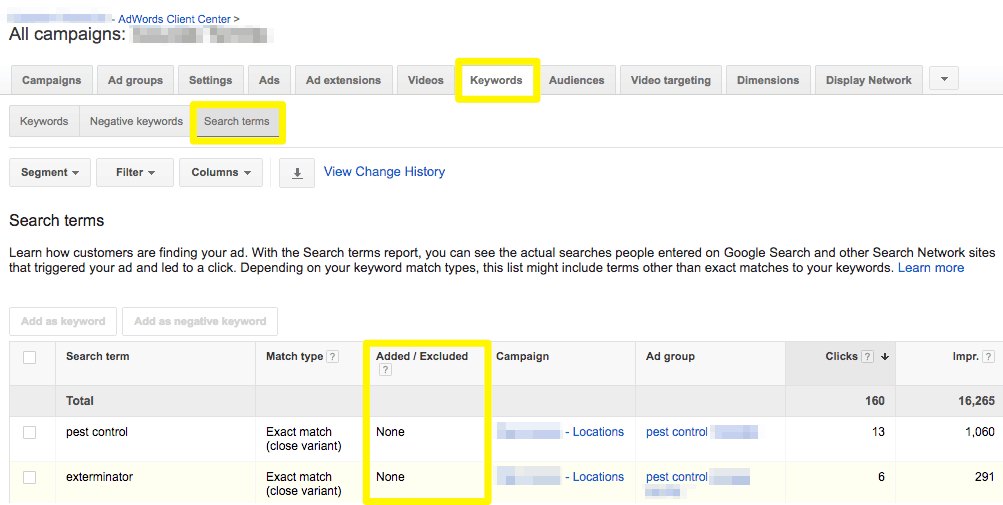 You can go through this report on a regular basis to add new keywords to your lists, or exclude them from ever showing up again and wasting your budget.
The AdWords Editor lets you collect statistics for bulk campaigns, upload your own, and more.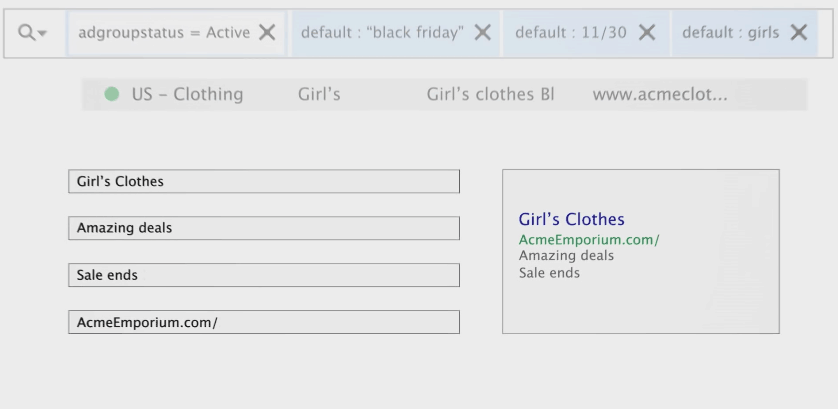 You can make a shared library or undo and redo changes, while finding out shared bidding strategies and more.
10. Yotpo
Yotpo is extremely popular for product-based businesses.
The essential feature is adding reviews to your site for products.
88% of people read online reviews before buying.
Yotpo not only displays these on your site, it helps you proactively get more of them for new products.
They'll also help you add them to your ad campaigns to boost social proof and click-through rates.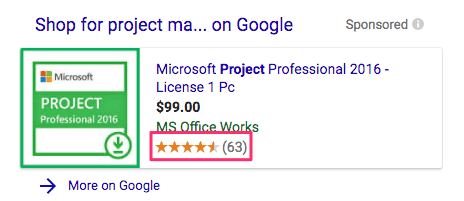 Yotpo essentially makes you more credible by showing legitimate reviews and letting you embed the service in a location that you're getting a ton of traffic.
So you can also integrate it with a huge variety of apps you're already using with just a few clicks.

Yotpo also tracks each customers that has used your database or shown an interest in a product or service.
Once they actually make a purchase, the tool also tries to keep customers coming back for more by sending out follow-ups to get reviews on each purchase.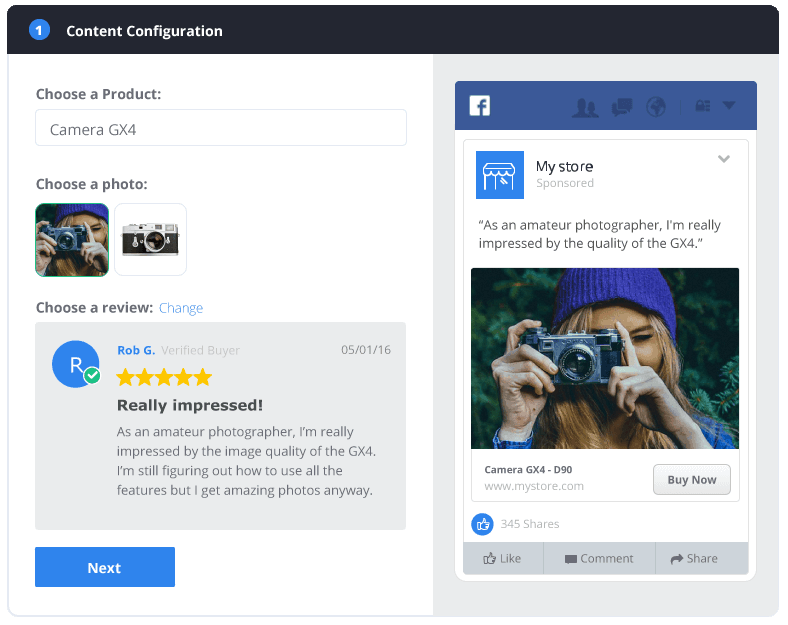 And then you can also share Yotpo content on social media or any other channel.
Start out with a free trial before you purchase all of Yotpo's features.
11. Unbounce
Unbounce lets you make, publish, and test landing pages.
Unbounce has a full library of pre-made templates that you can update and tweak in minutes.
You also don't have to know anything about code or be a developer to make changes. Just point, click, change, and publish.
Unbounce also integrates other tools like Google Analytics or MailChimp, and most major CRM platforms you might be using.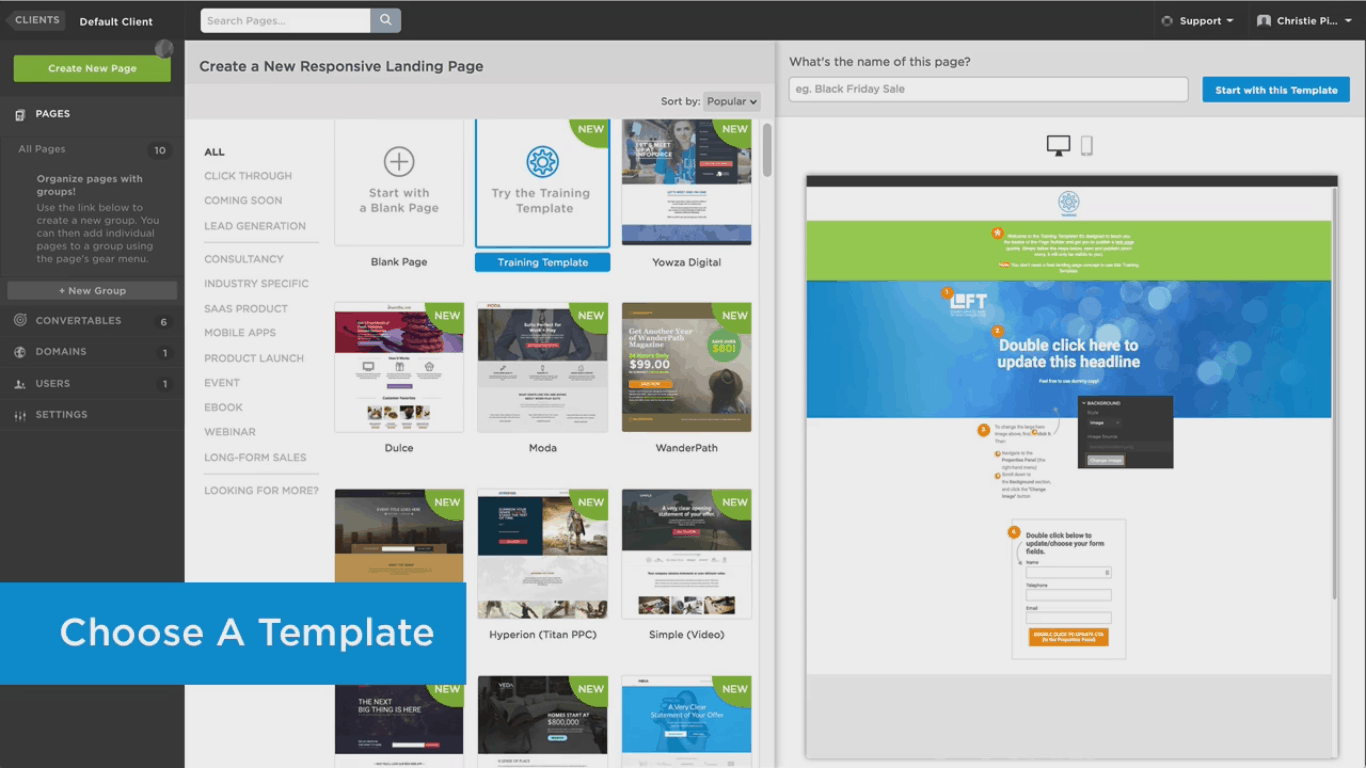 Conclusion
The only reason to run SEO campaigns or fire up paid ads is for cold, hard conversions.
Many times that requires a ton of front-end research work that you have to piece together manually.
Then actually getting the campaigns live and monitoring them over time is no small feat, either.
Thankfully, these eleven tools can shortcut most of the headaches.
You'll get the mind-numbing research done faster. You'll start creating new ideas and campaigns easier. And you'll start driving new results ASAP.
The best part? Many of these B2B marketing tools have free versions or are inexpensive if you're just starting dipping your toe into these waters.
Become a force to be reckoned with in your market by knowing what's going to work, before you even start, so you can hit the ground running.
Keep reading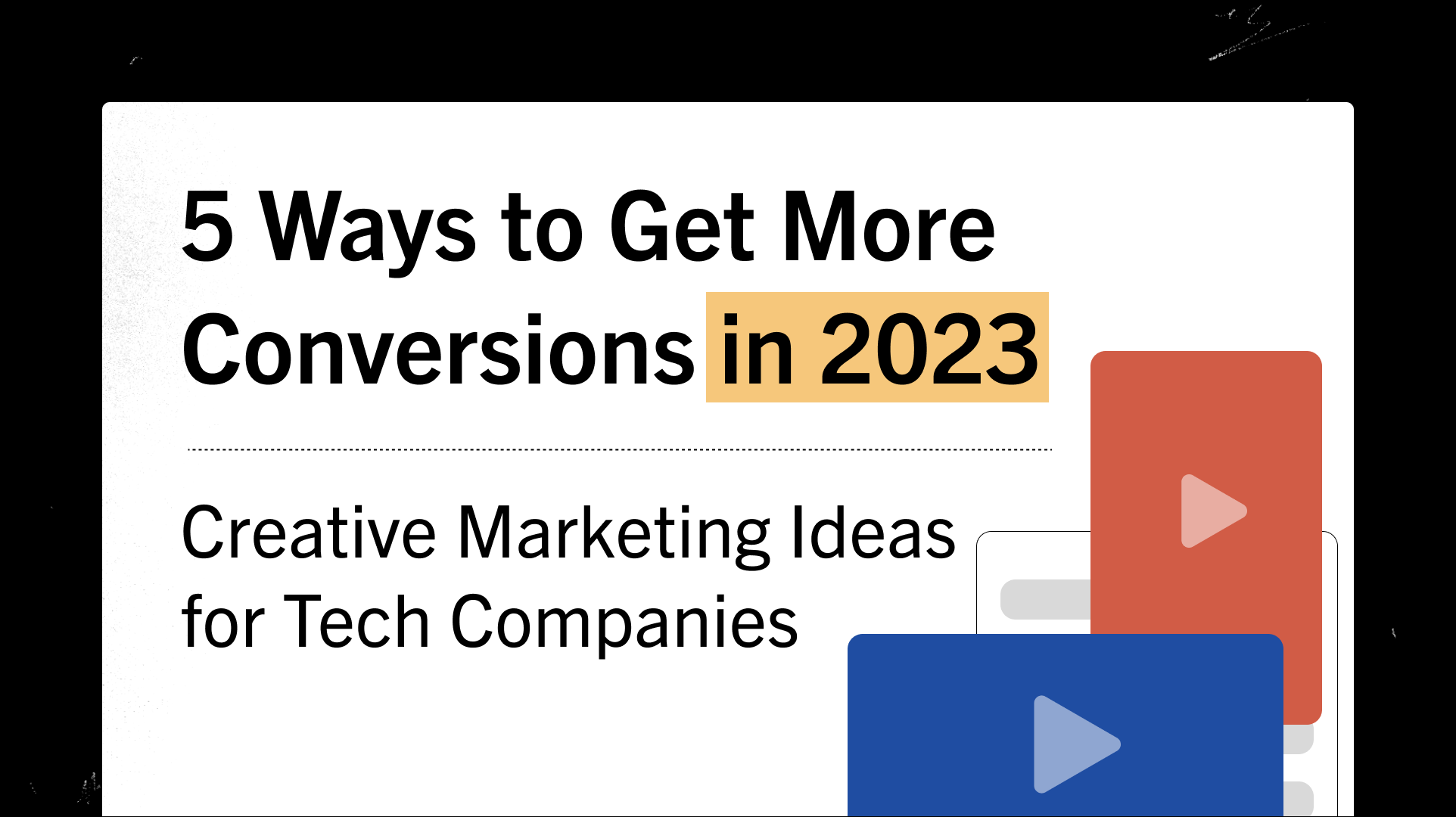 Content Marketing
5 Ways to Get More Conversions in 2023: Creative Marketing Ideas for Tech Companies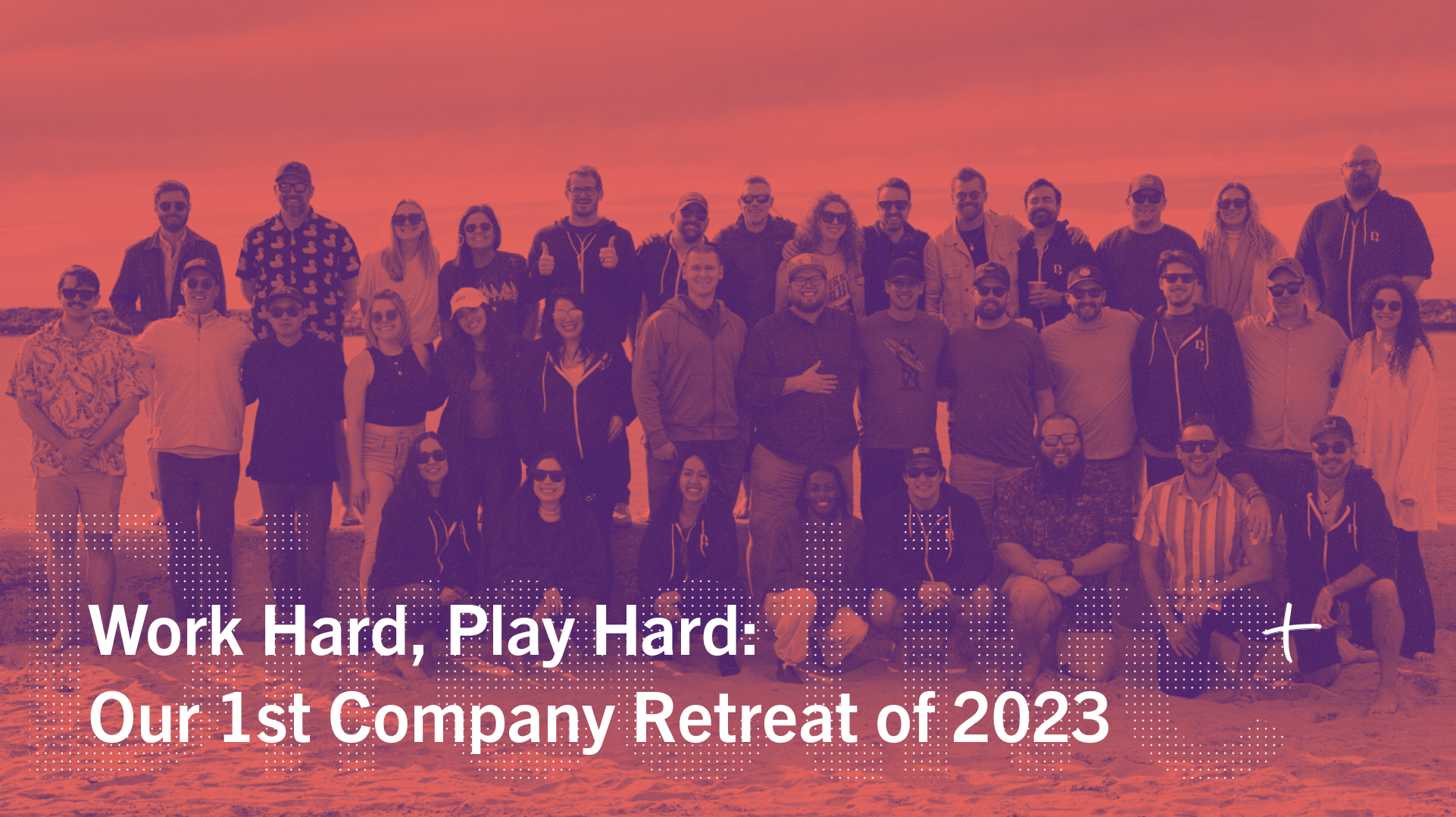 Events
How to Host Impactful Company Retreats as a Remote Team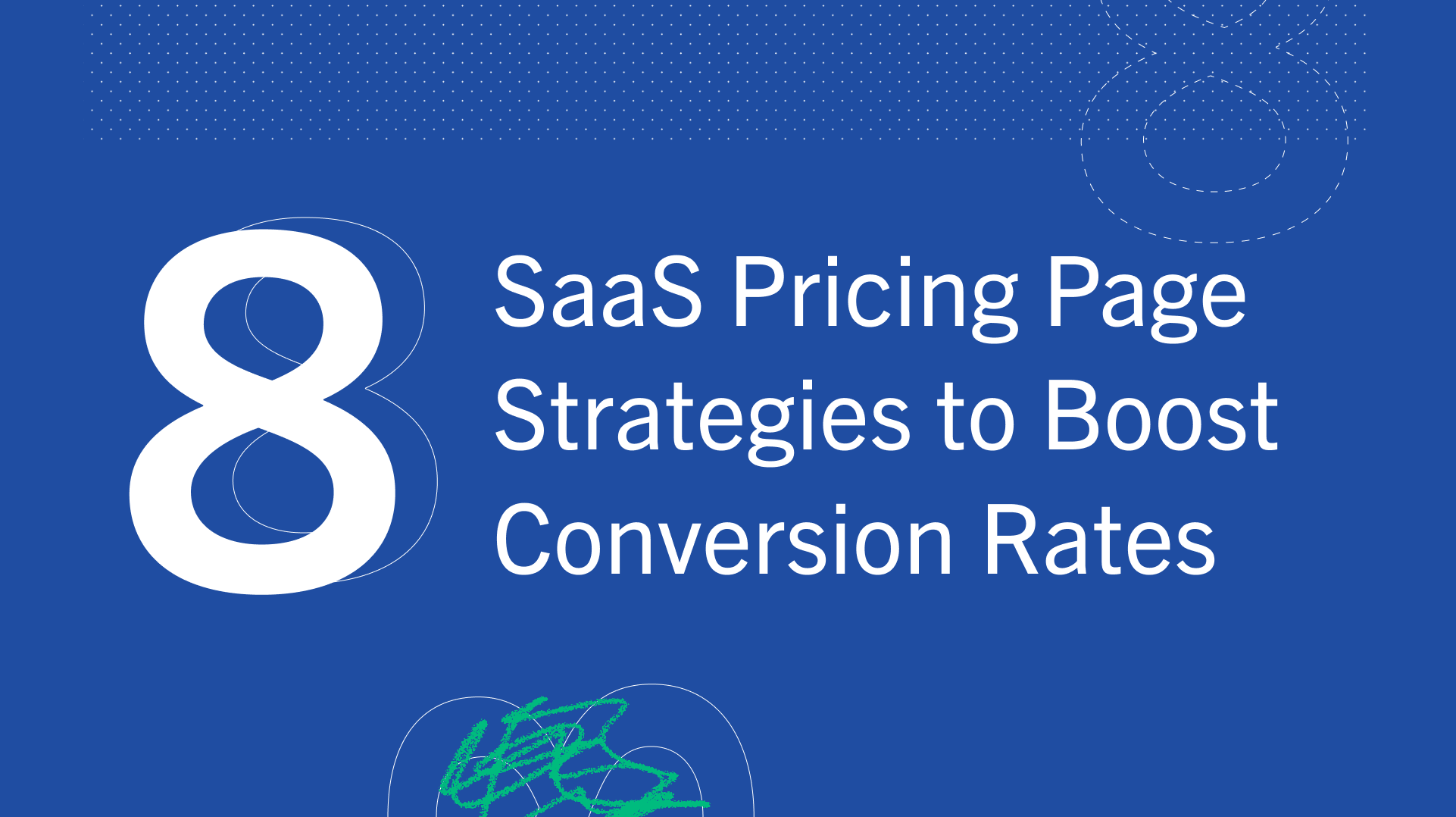 B2B
8 SaaS Pricing Page Strategies to Boost Conversion Rates